IMAGES AND VIDEO ARE PROVIDED TO RAISE 
AWARENESS 
OF MARINE CONSERVATION ISSUES 
AND MAY NOT BE SUITABLE FOR ALL VIEWERS OR YOUNG CHILDREN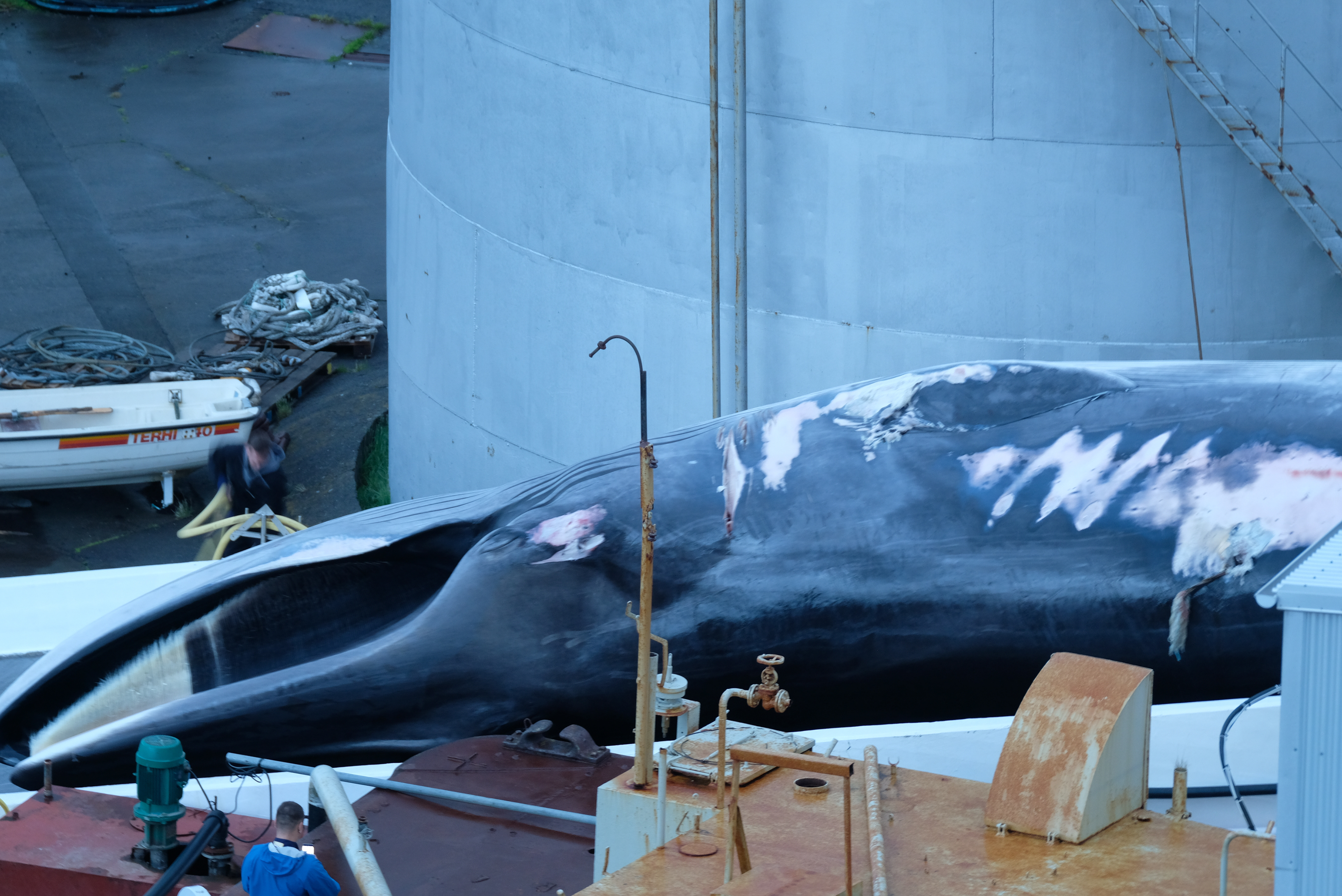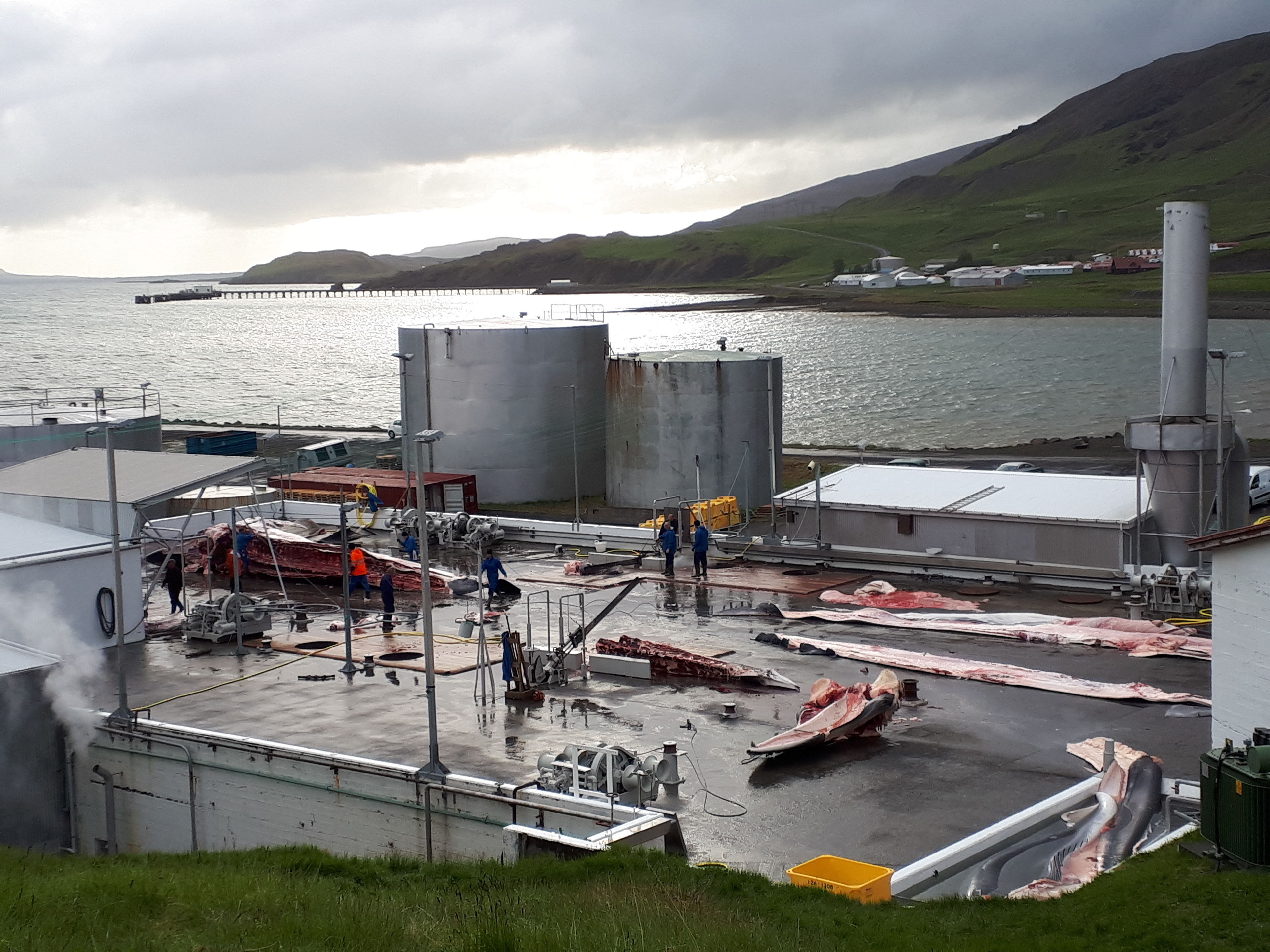 28th June 2018 - Hvalur 9 sails into Hvalfjordur to have it's harpoon gun fitted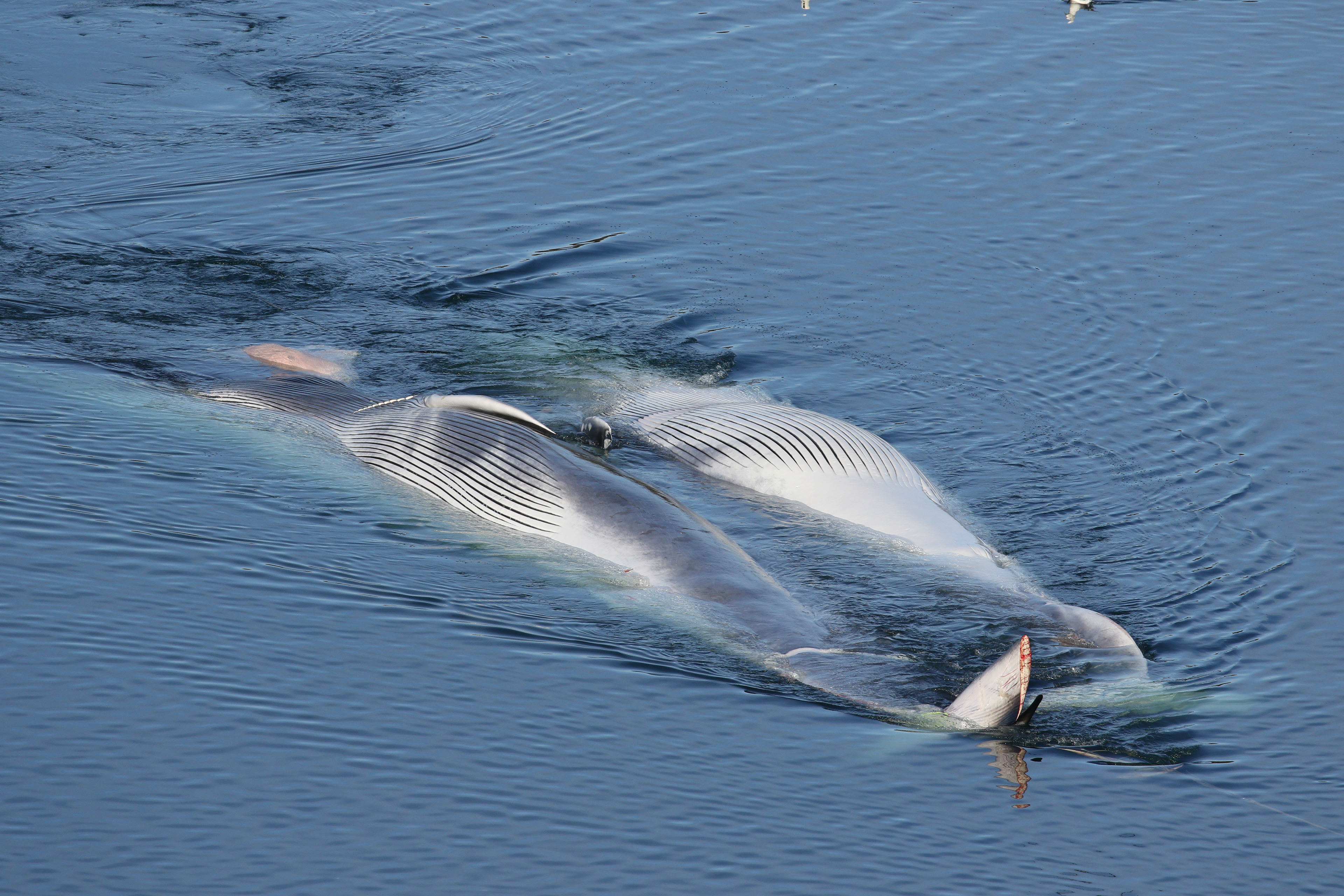 'Whale 22'  - 7th July 2018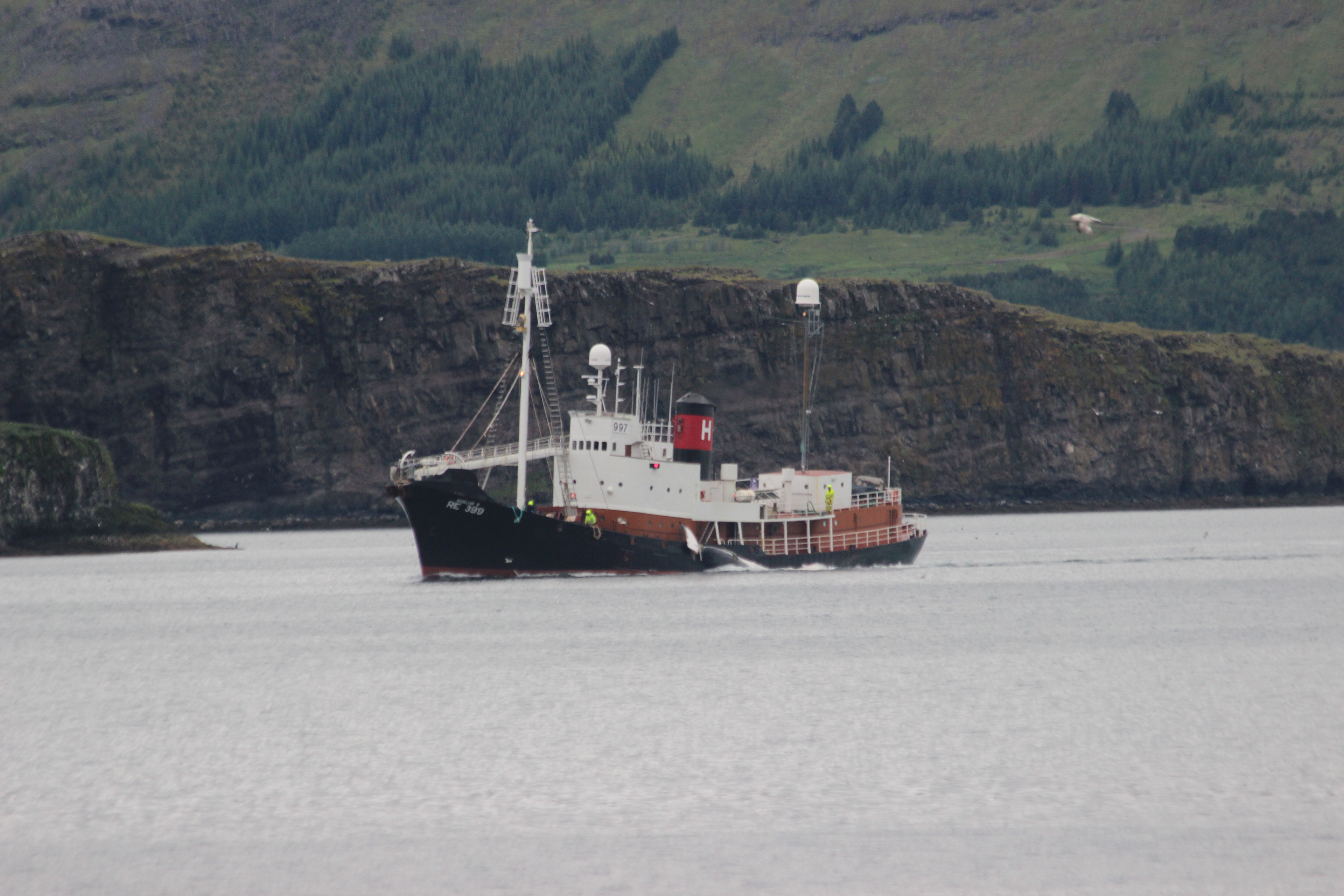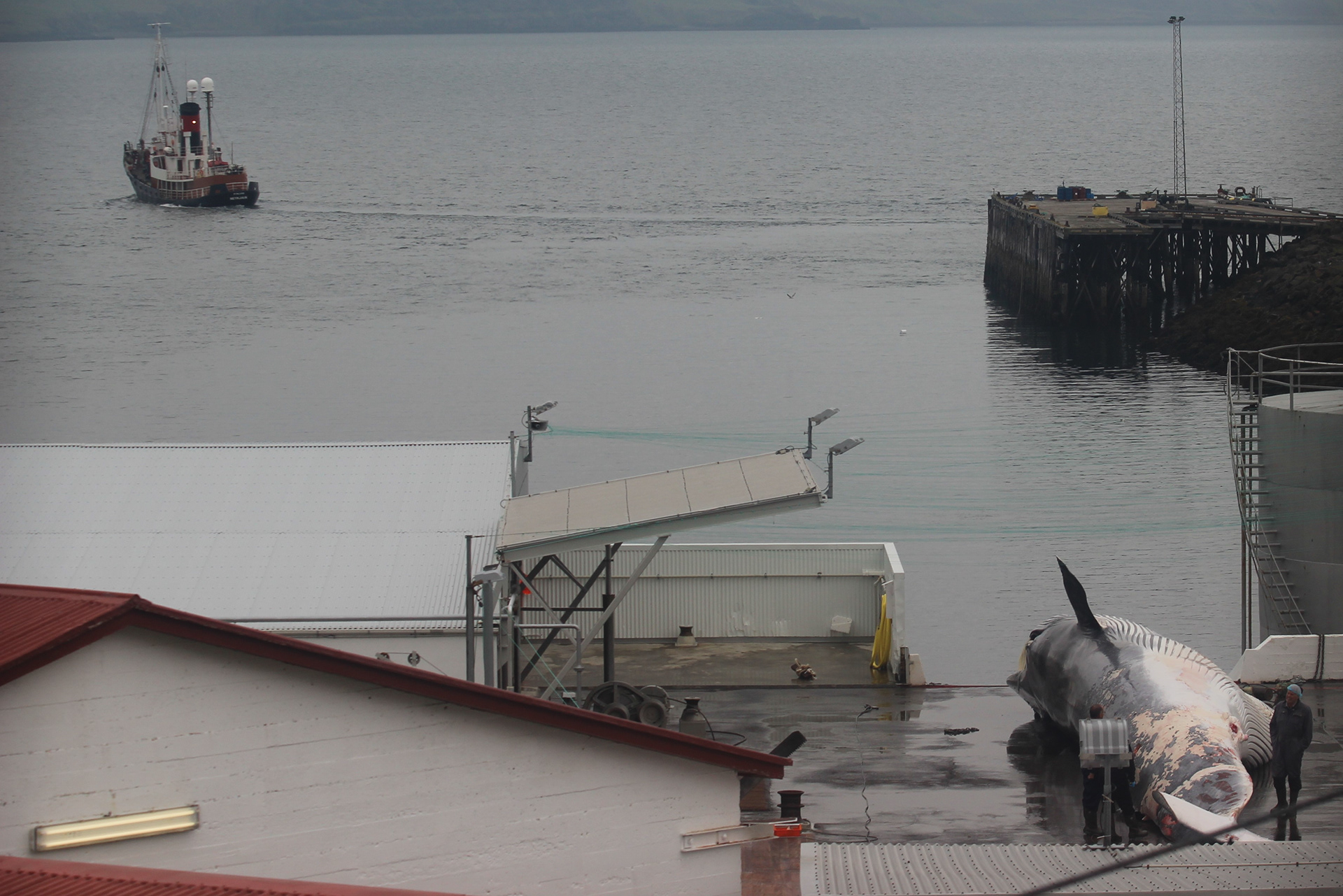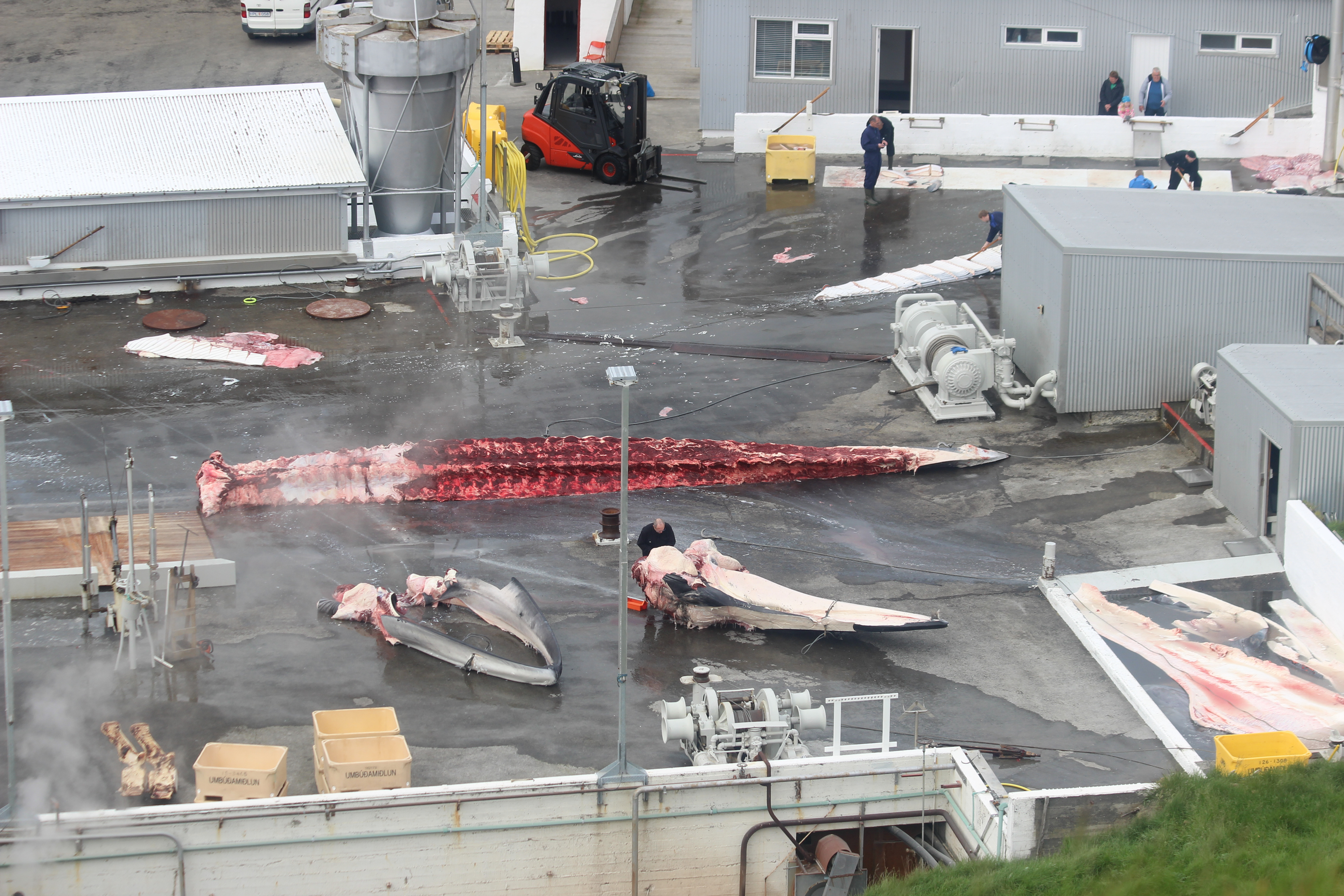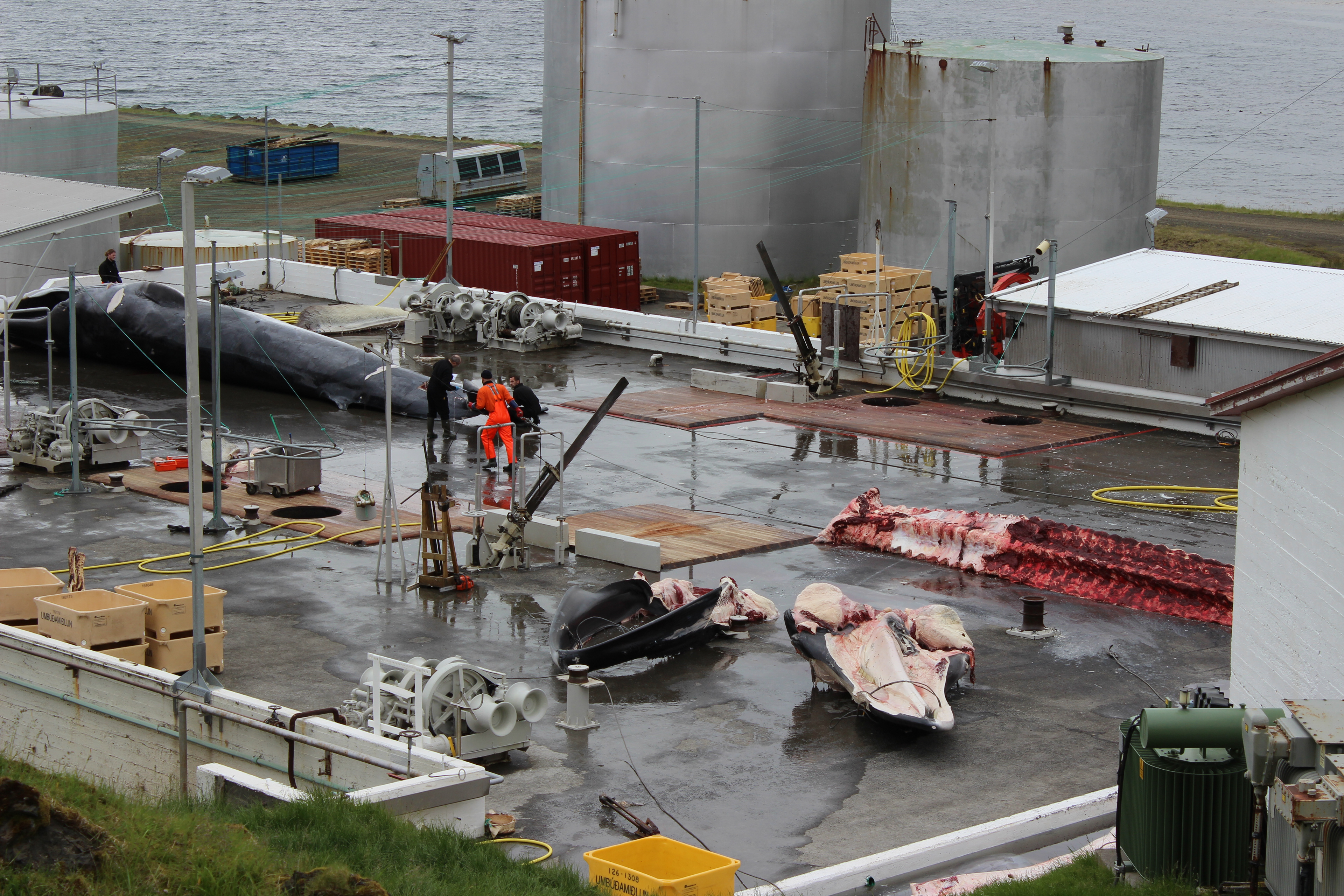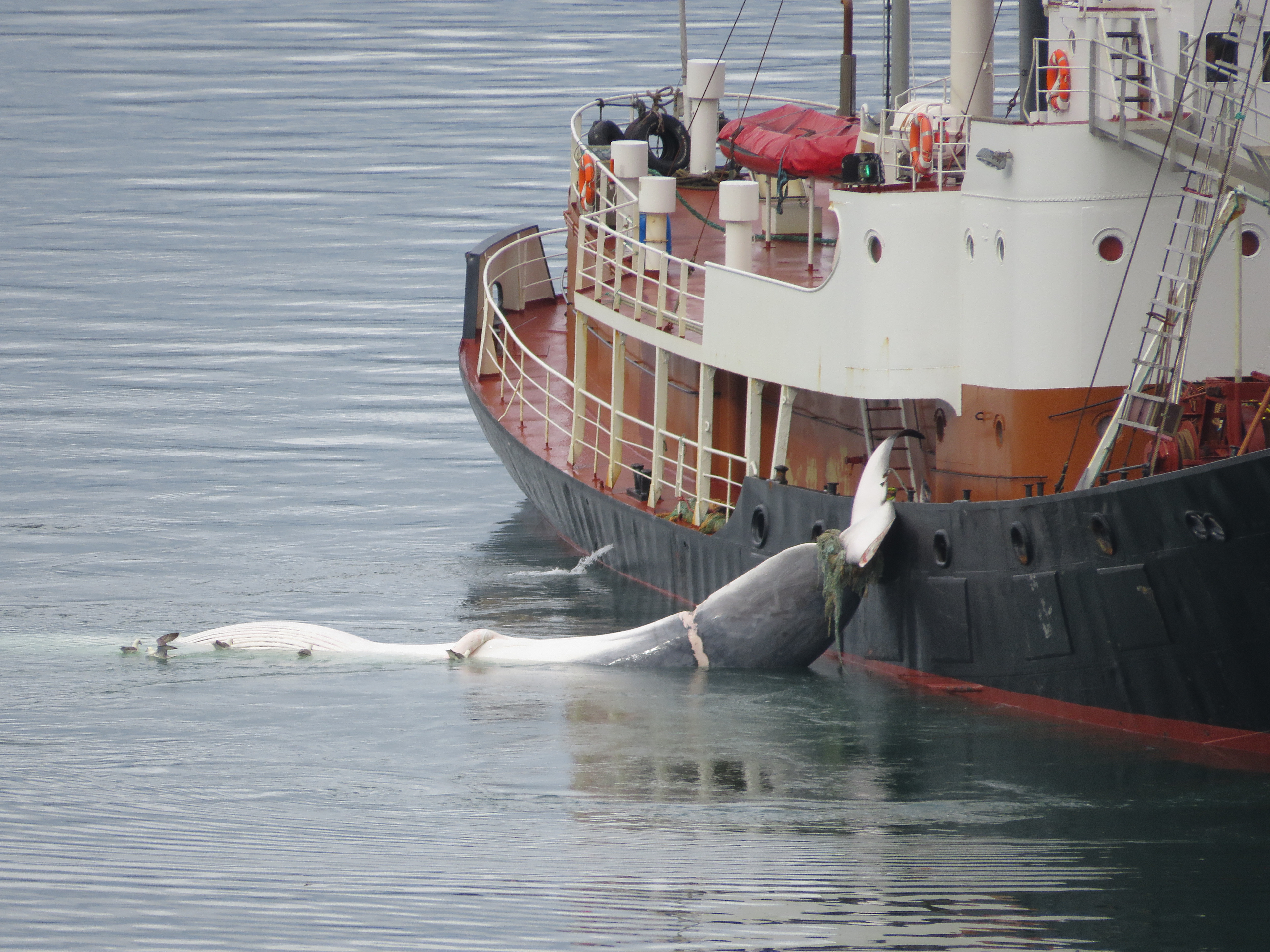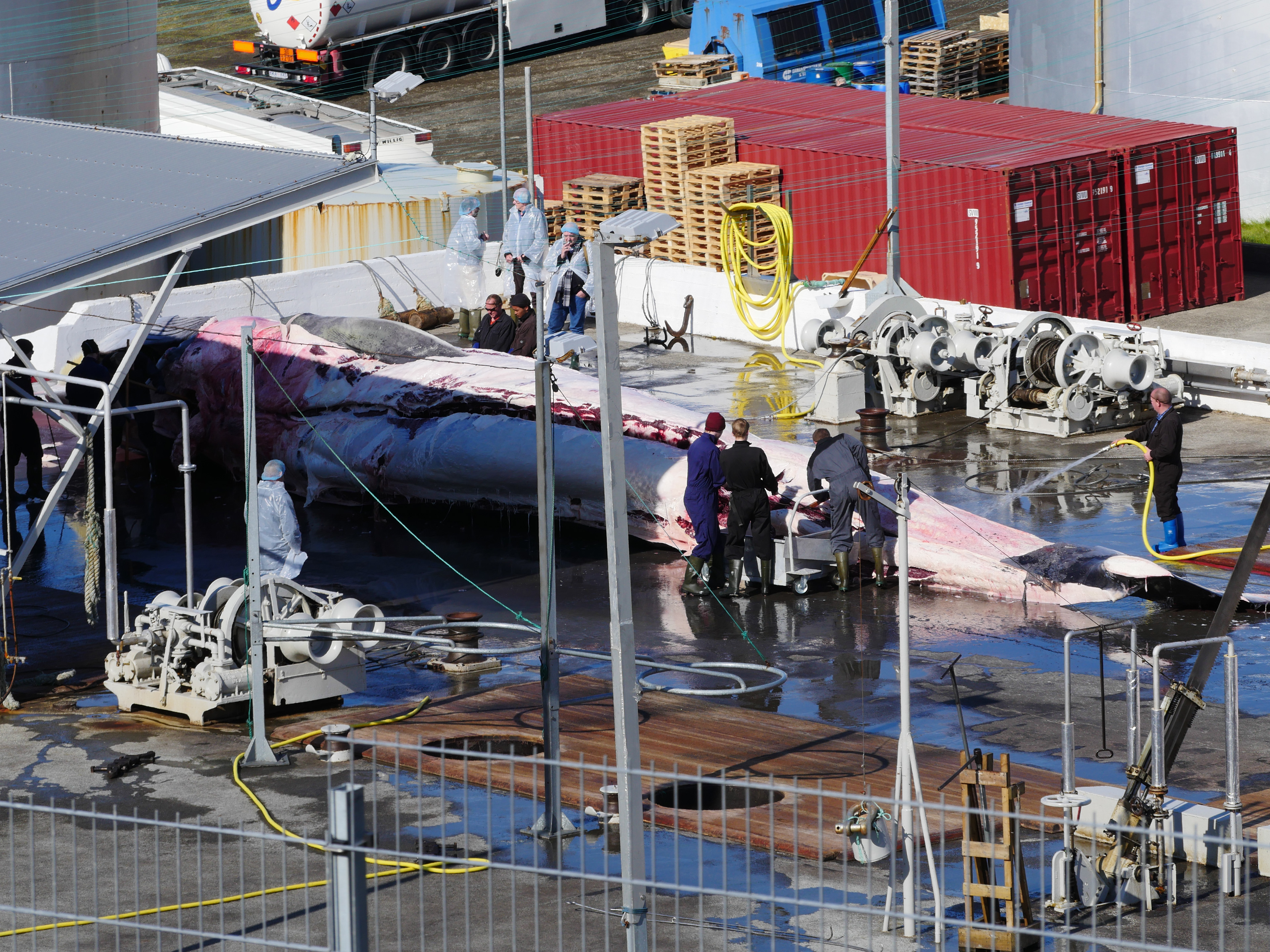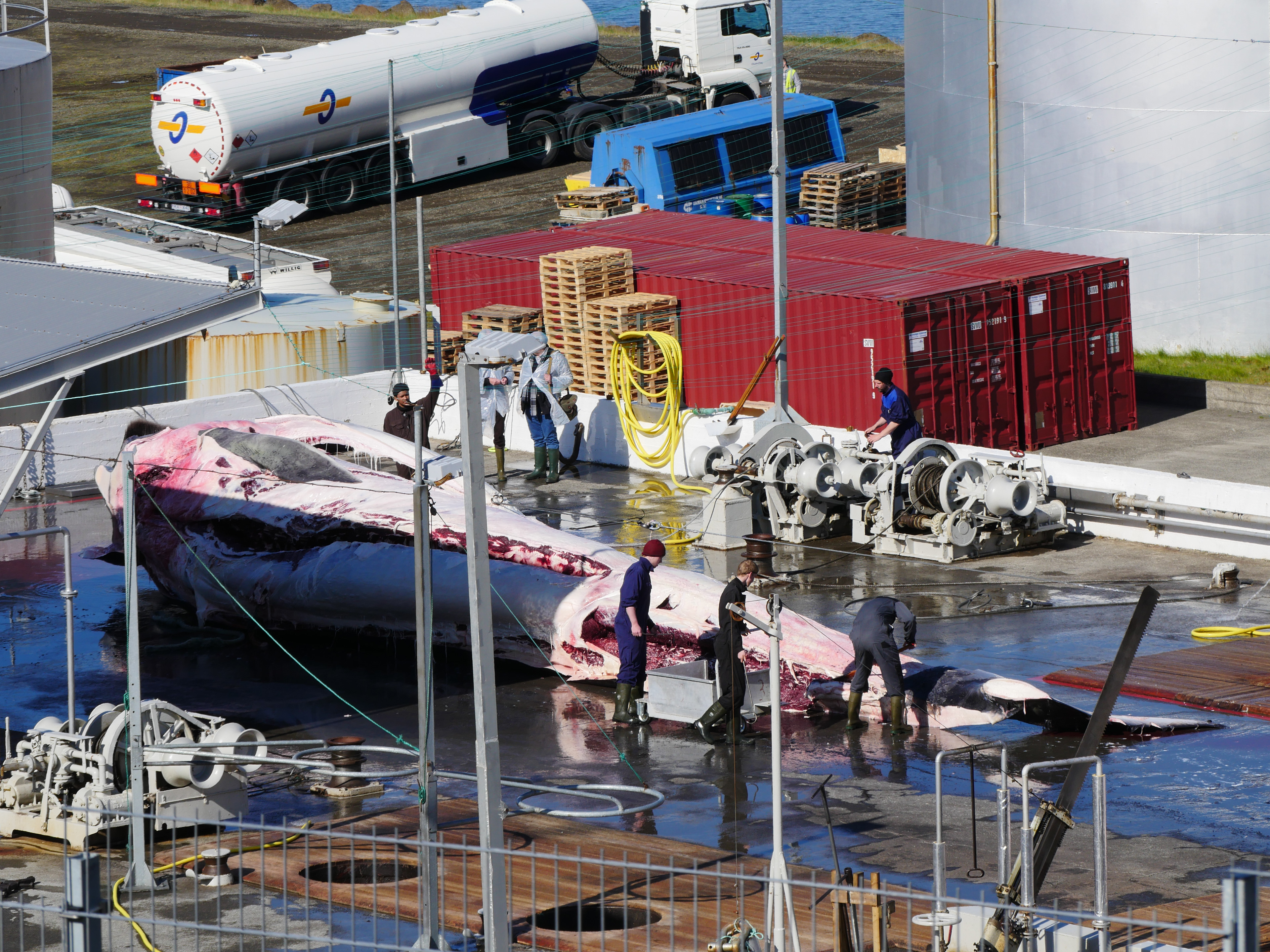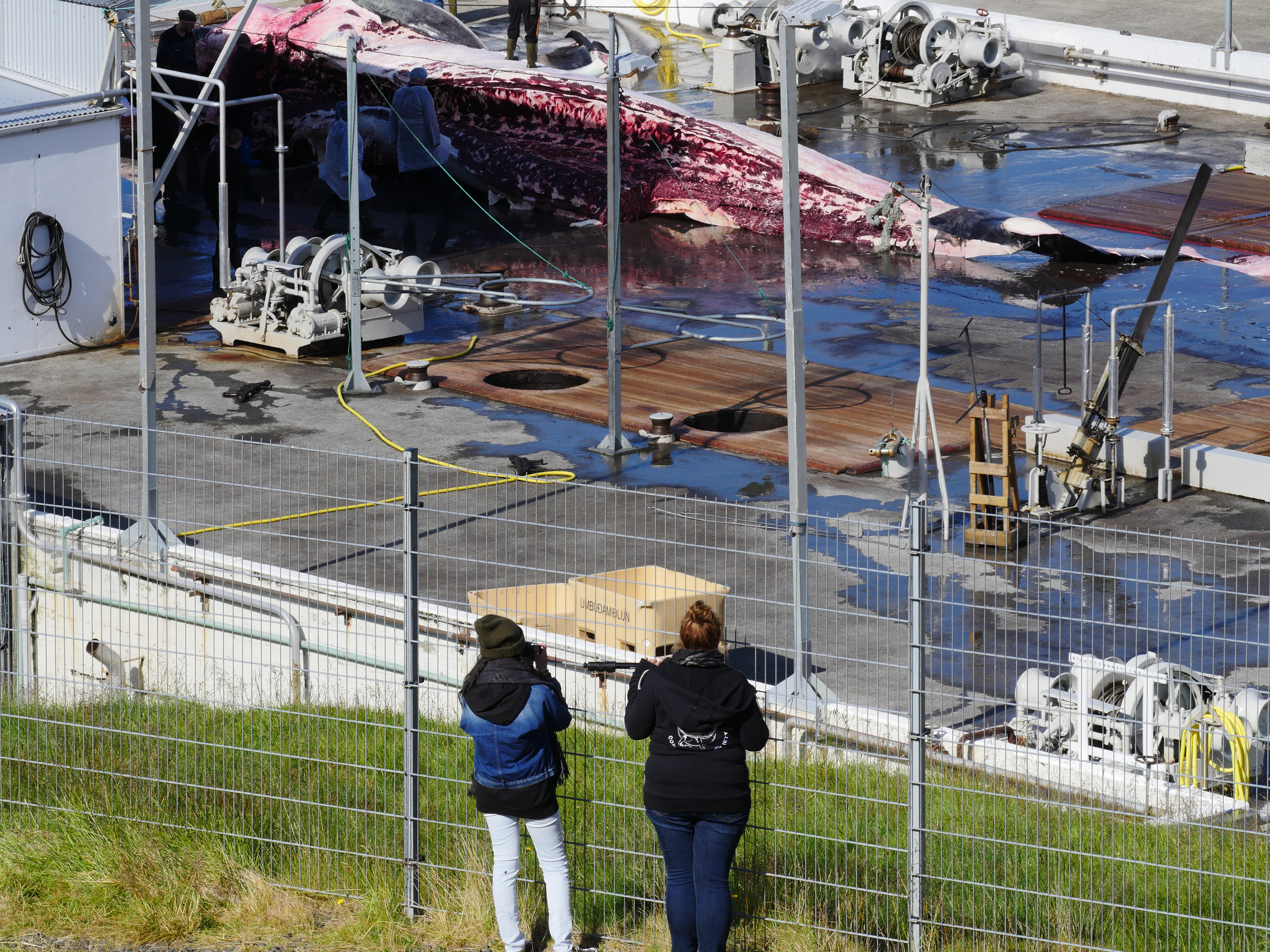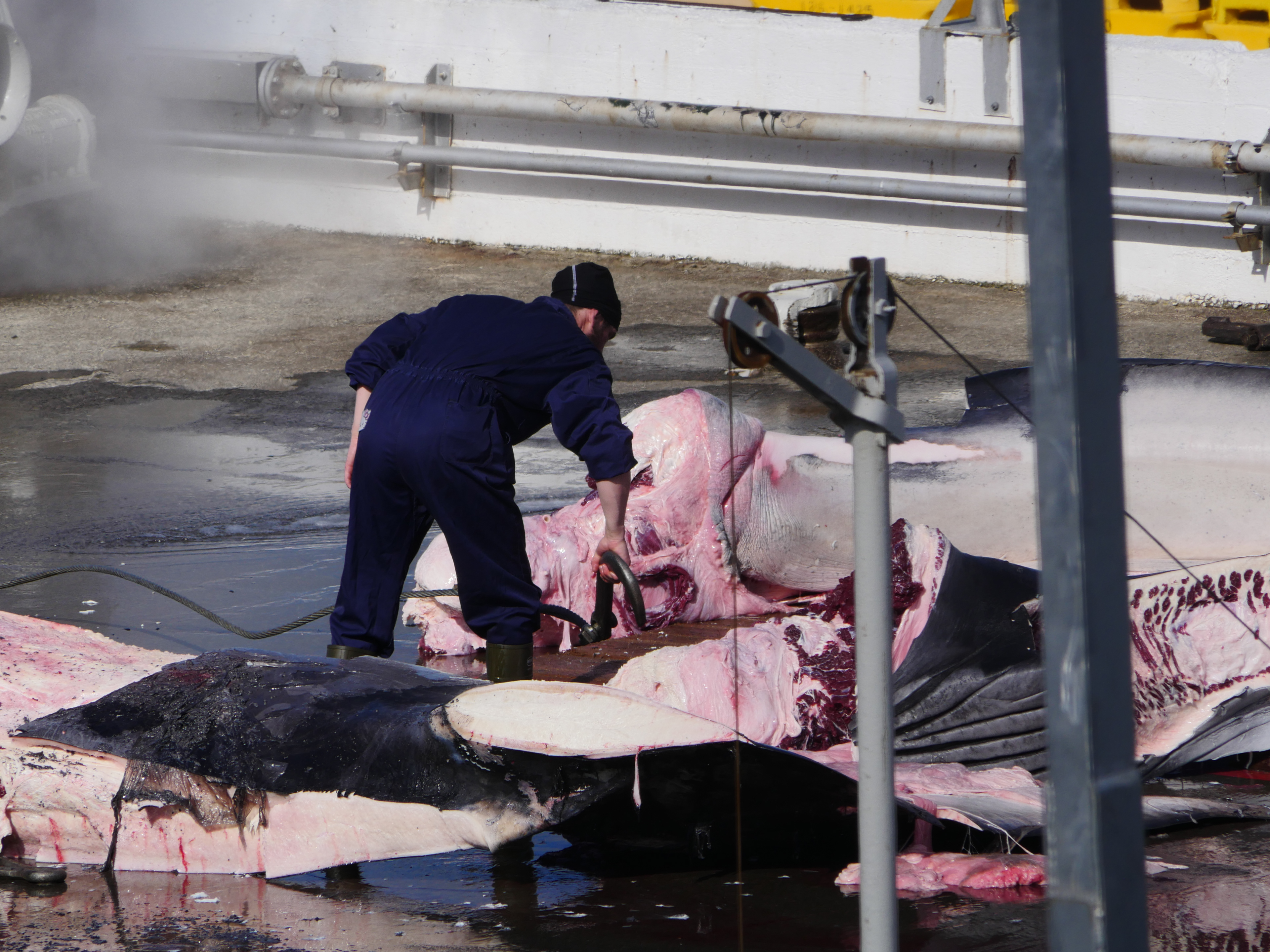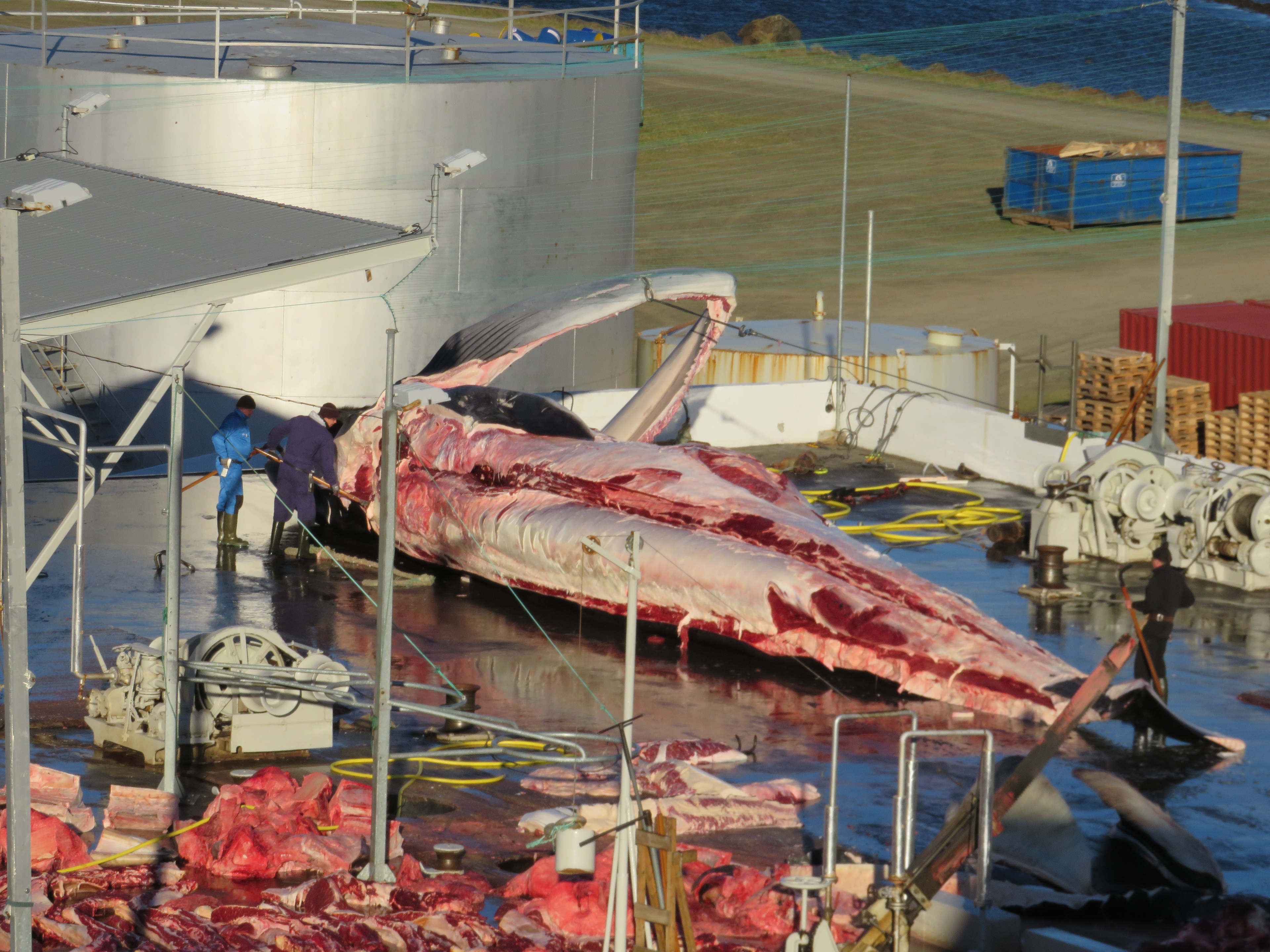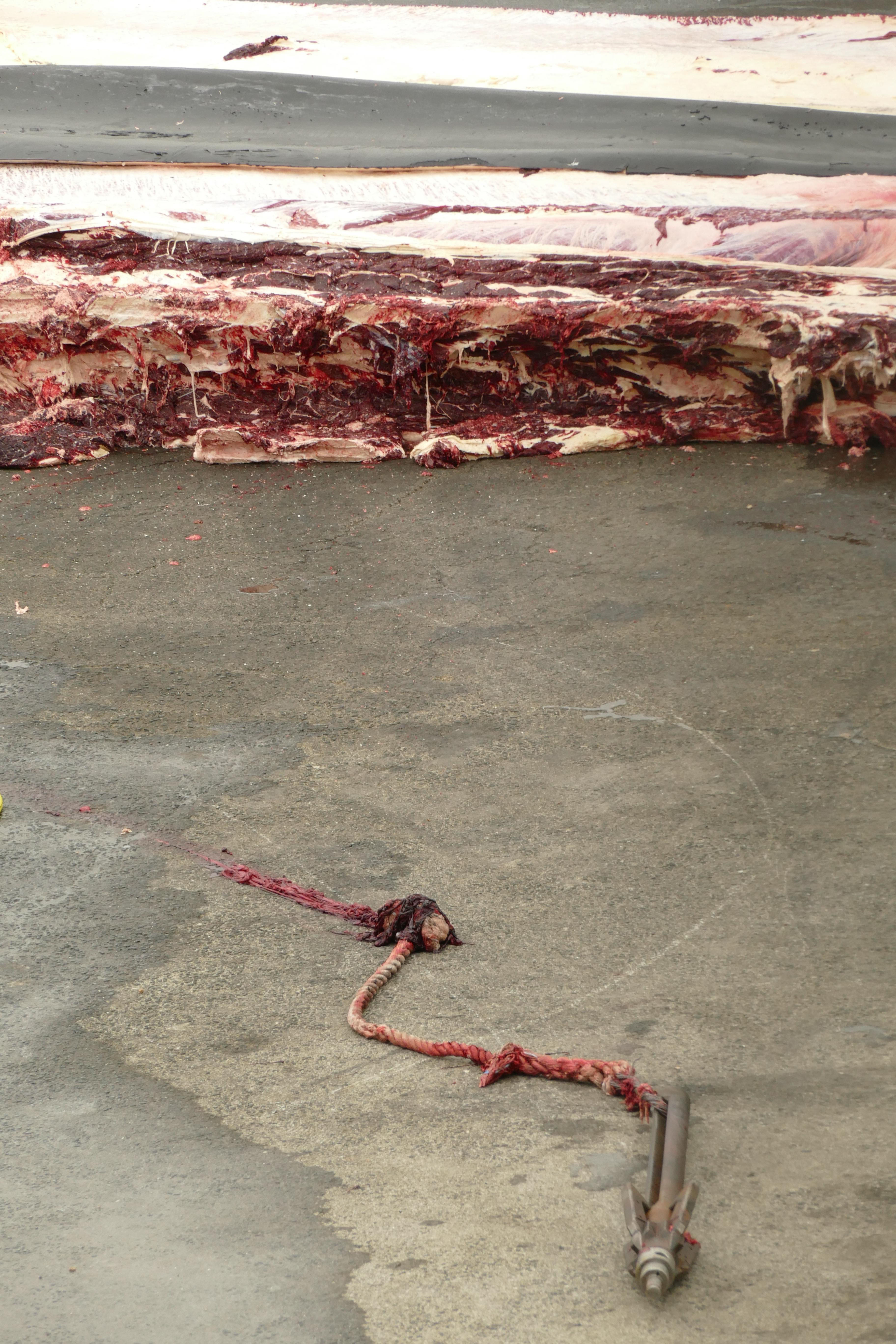 Icelandic whalers aboard the whaling ship 'Hvalur 8' have harpooned a pregnant endangered Fin whale. Three of the whaling company's staff attempted to hide the fetus from the cameras of Sea Shepherd UK's crew by quickly dragging it to a side building beside the flencing area at the Miðsandur whaling station in Hvalfjörður.

24th August 2018
Whale 98 of the 2018 season.
Whale 98 appears to be another potential Blue / Fin whale hybrid harpooned by 'Hvalur hf'.
Whale 98 has many of the features of 'whale 22' which Icelandic whaling company 'Hvalur hf' claims was a hybrid Blue/Fin whale but which Sea Shepherd maintains was a Blue whale.
Whale 98 has the same all black Baleen of a Blue whale (Fin whales have black and white baleen). Whale 98 like 'whale 22' does not have the white underside of a Fin whale and does have some of the skin colouration characteristics of a blue/hybrid whale.

Blue, Hybrid or Fin whale - all are endangered and are being killed commercially by the whaling company Hvalur hf under permits issued by the Icelandic government in defiance of the Global Moratorium on Whaling 
24th August 2018
Whale 99 - a pregnant Fin whale harpooned by Hvalur 9
13 whaling station workers attempted to conceal the fetus from our crew's cameras.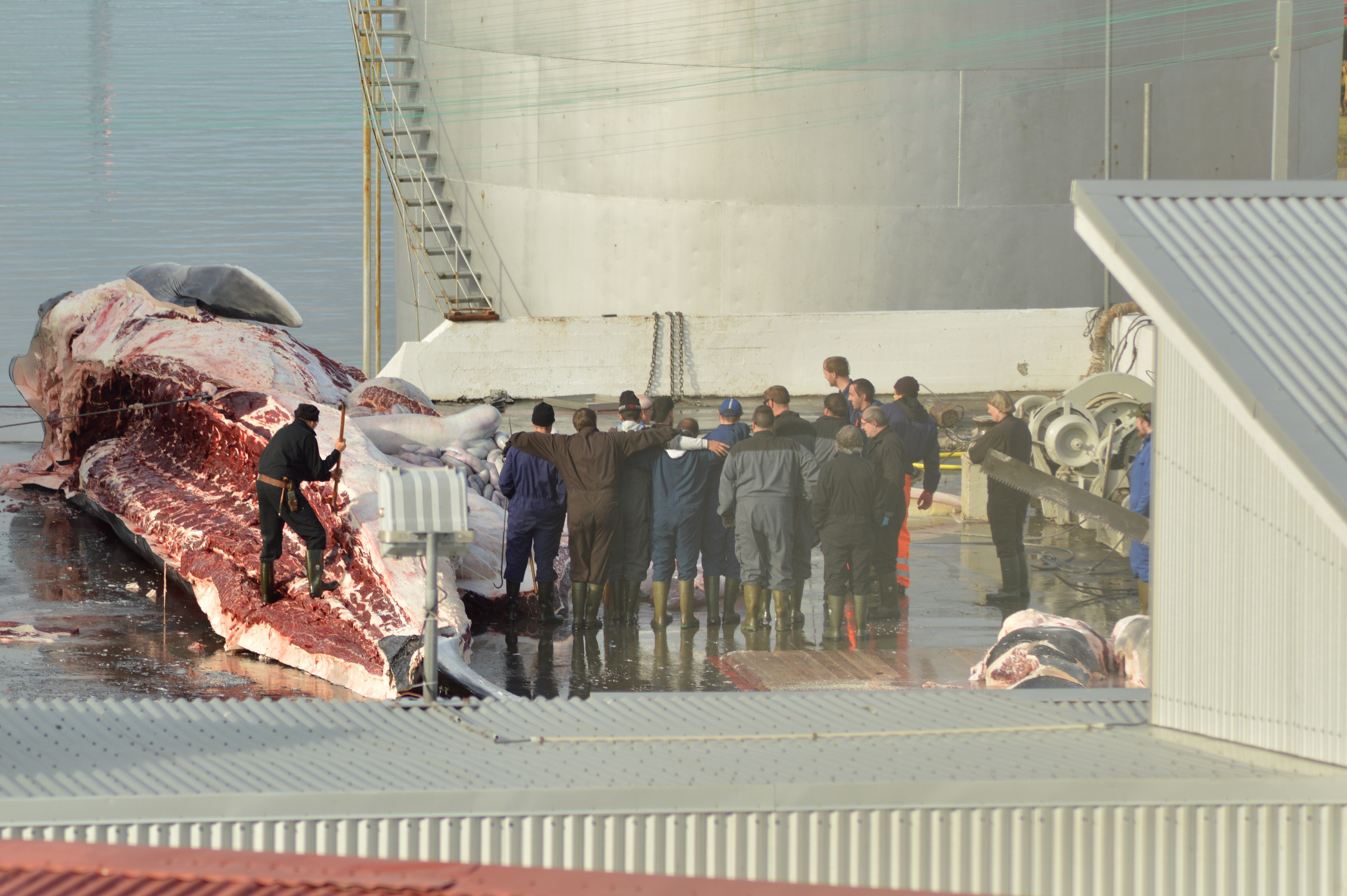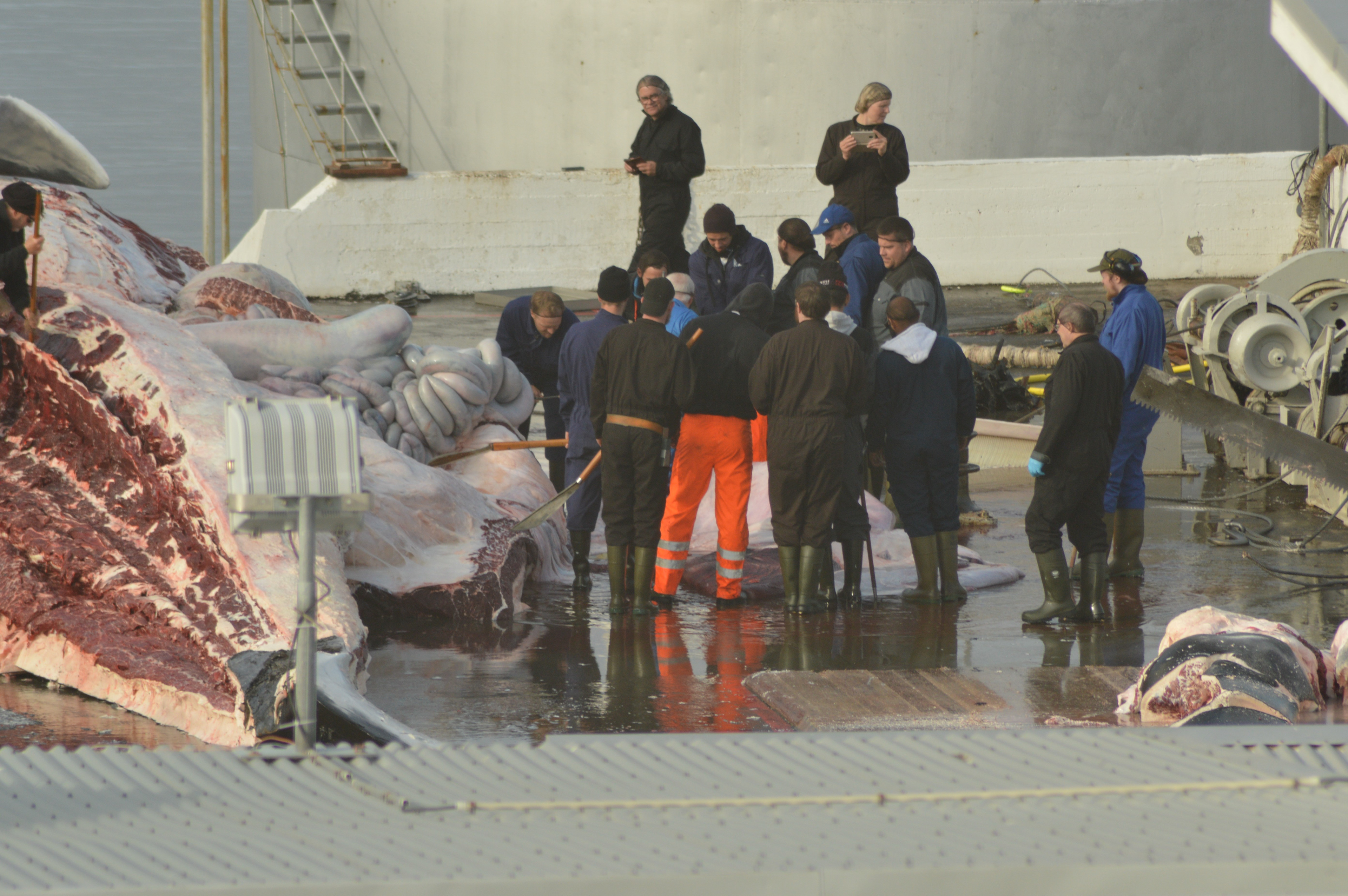 30th August 2018
Photos taken using a drone while the whaling ships were prevented from killing whales by rough seas.