IMAGES AND VIDEO ARE PROVIDED TO RAISE 
AWARENESS 
OF MARINE CONSERVATION ISSUES 
AND MAY NOT BE SUITABLE FOR ALL VIEWERS OR YOUNG CHILDREN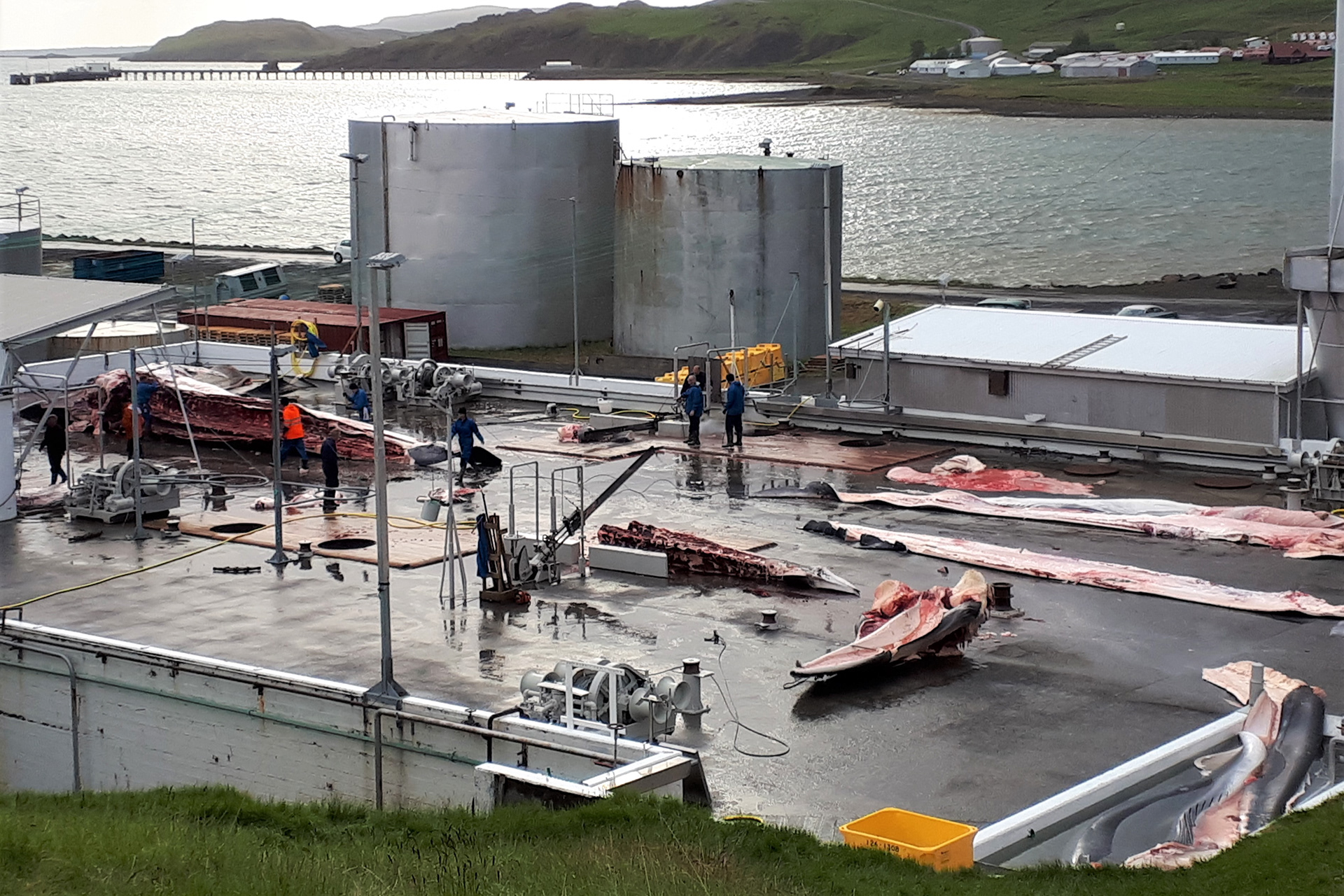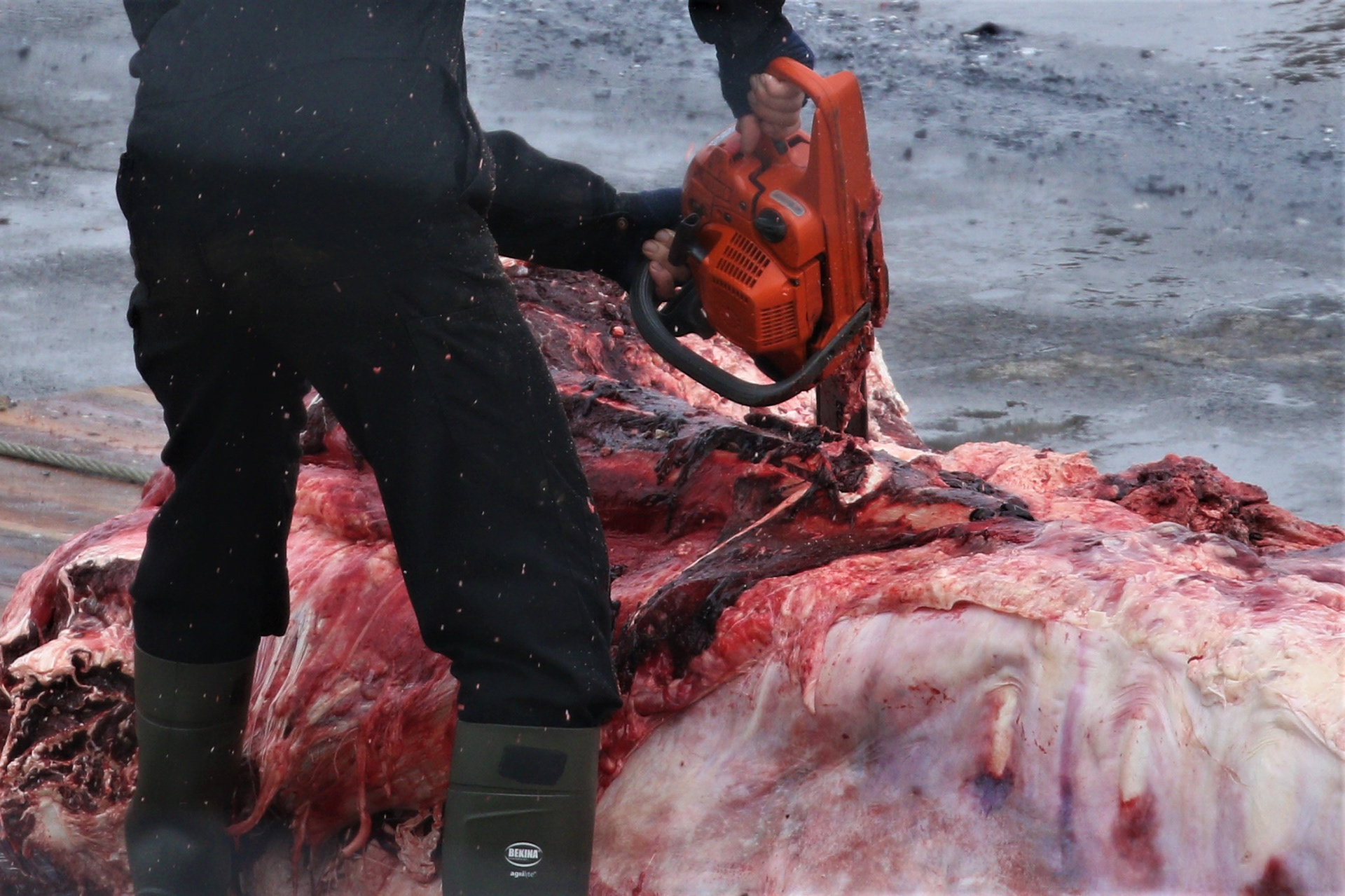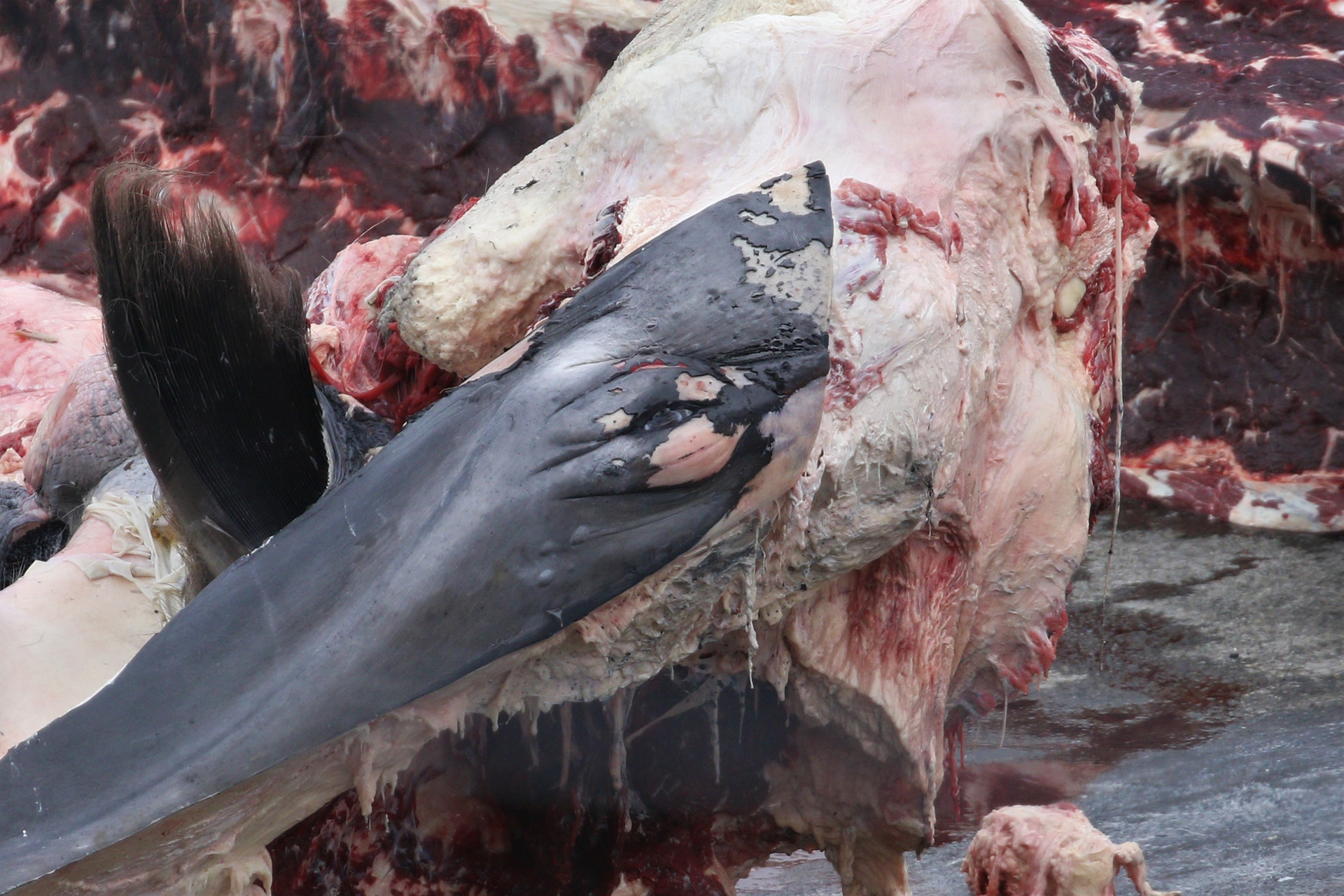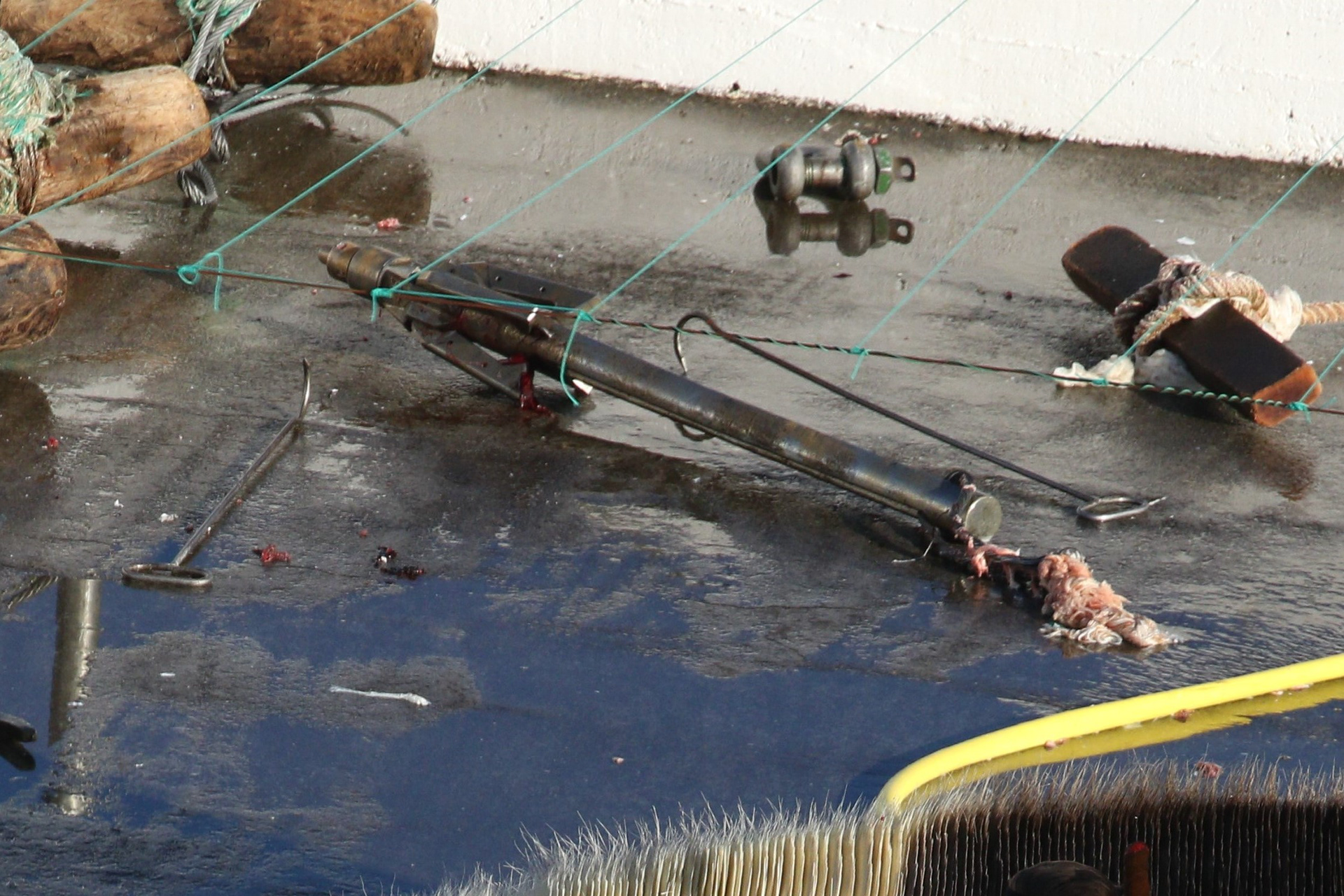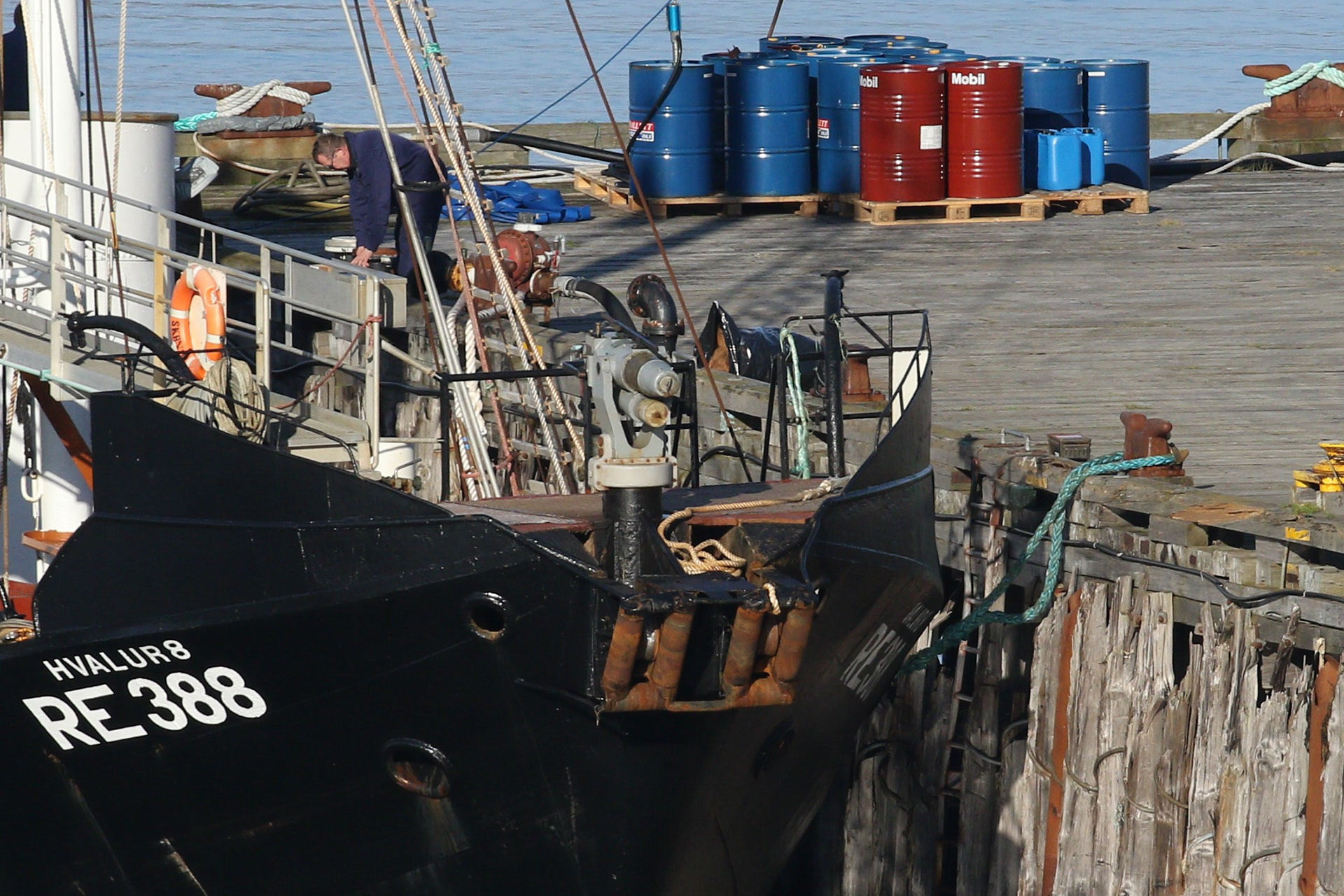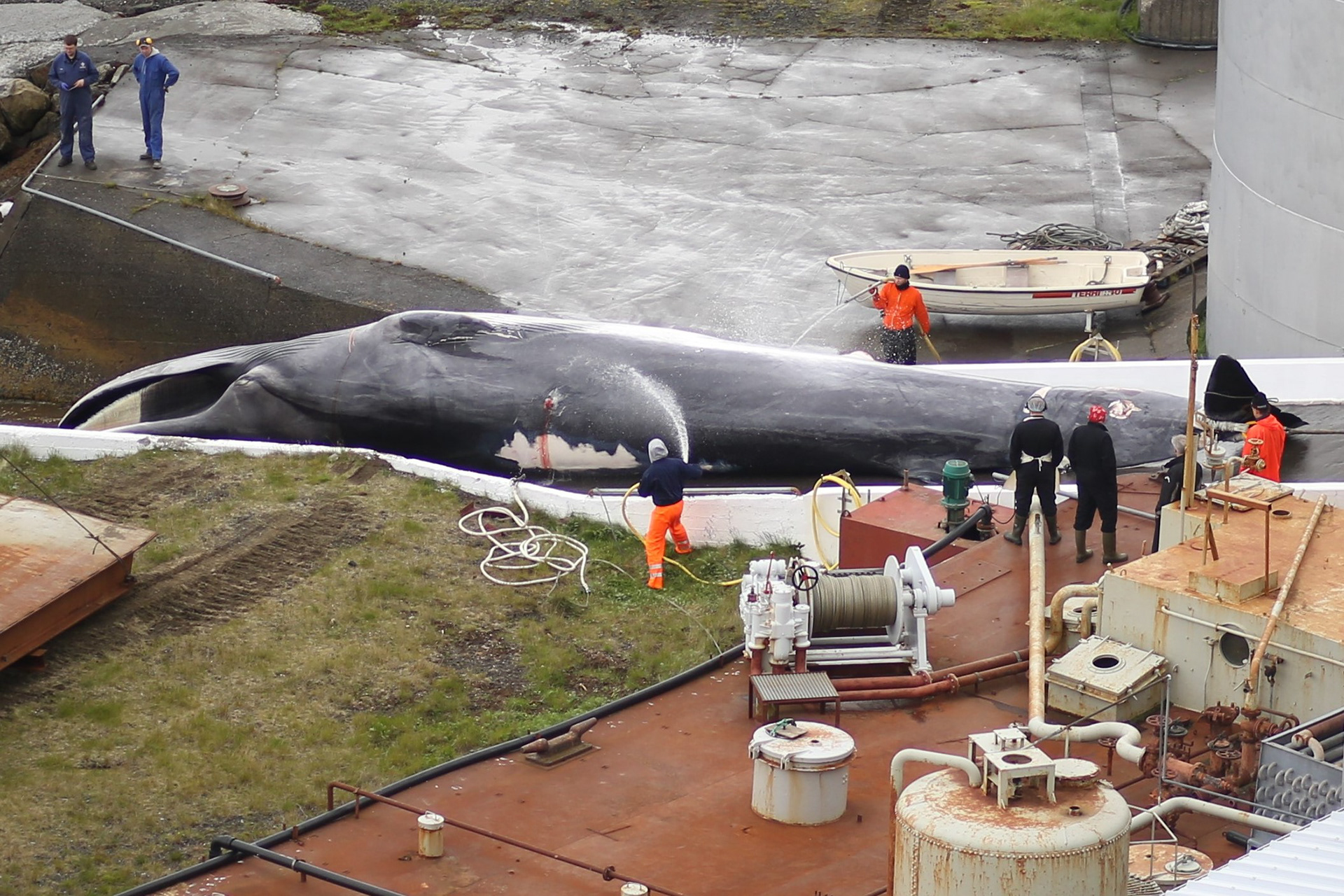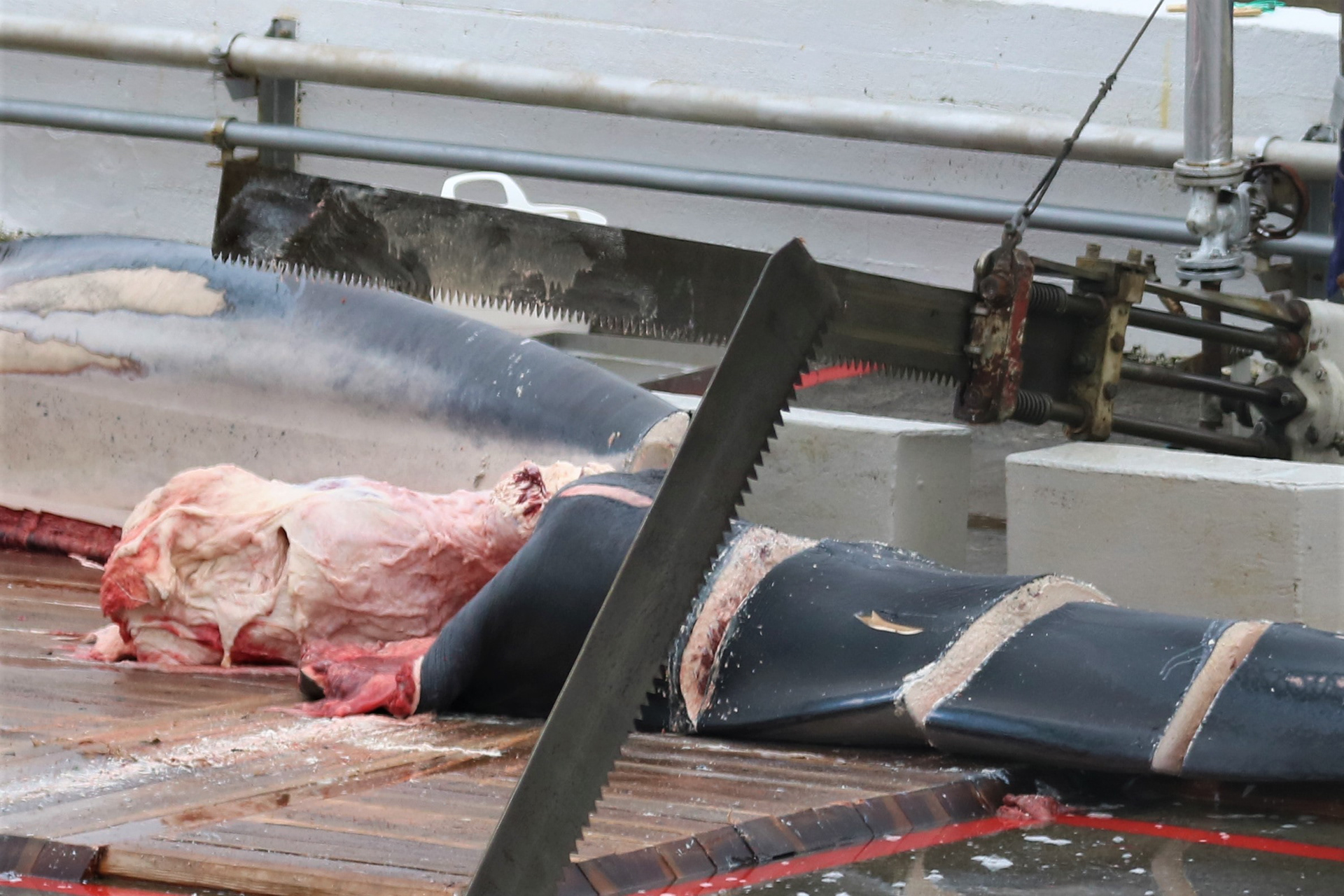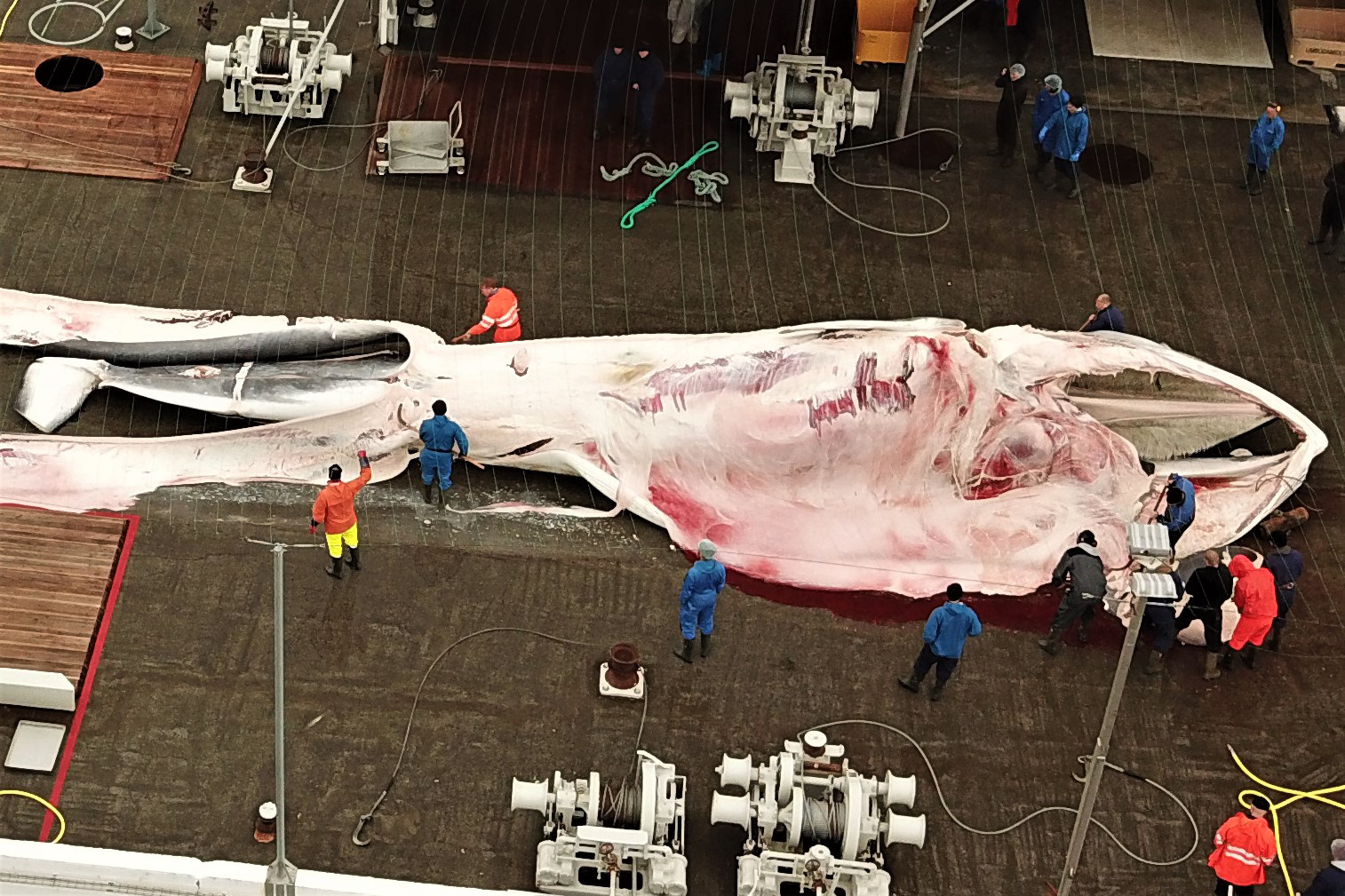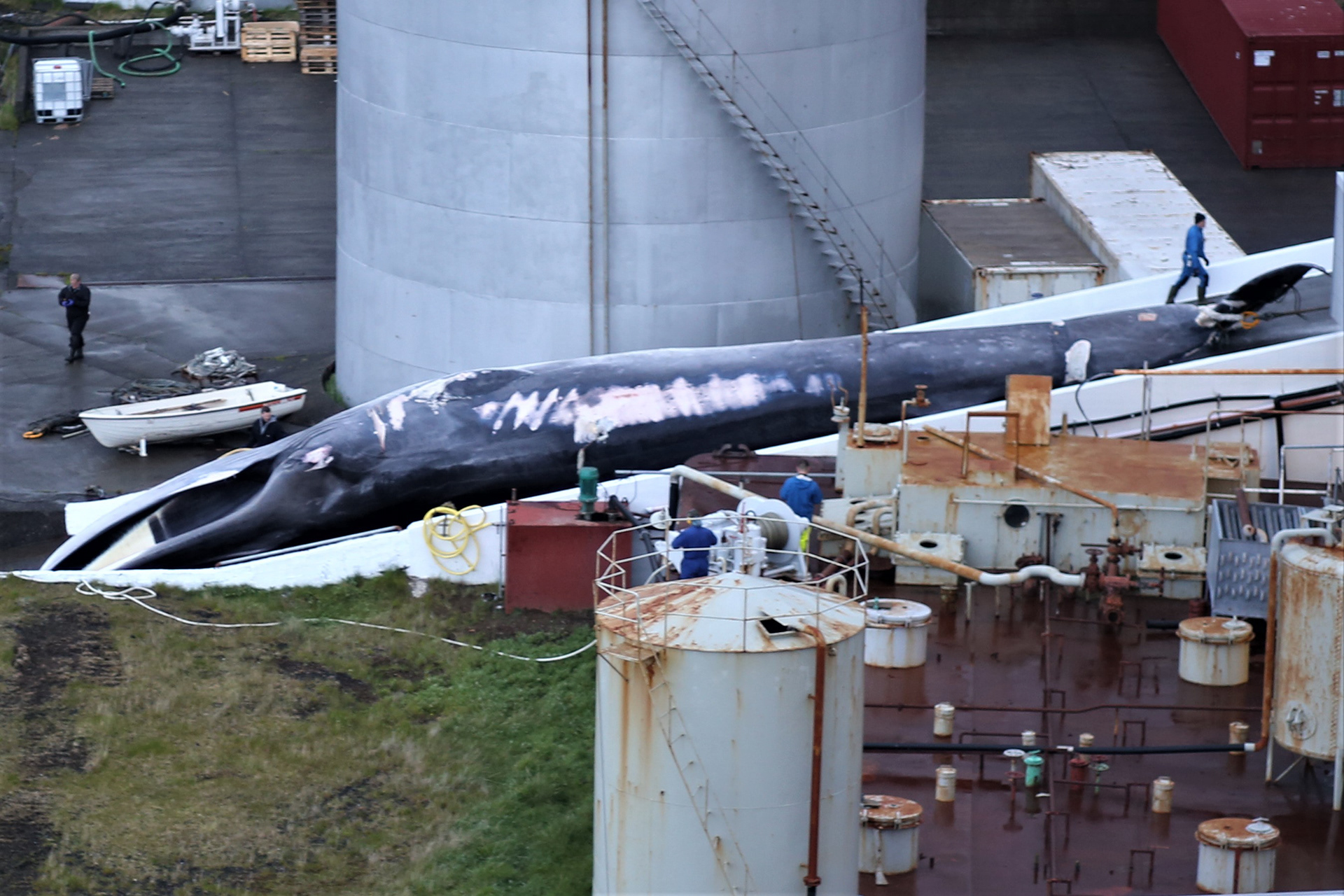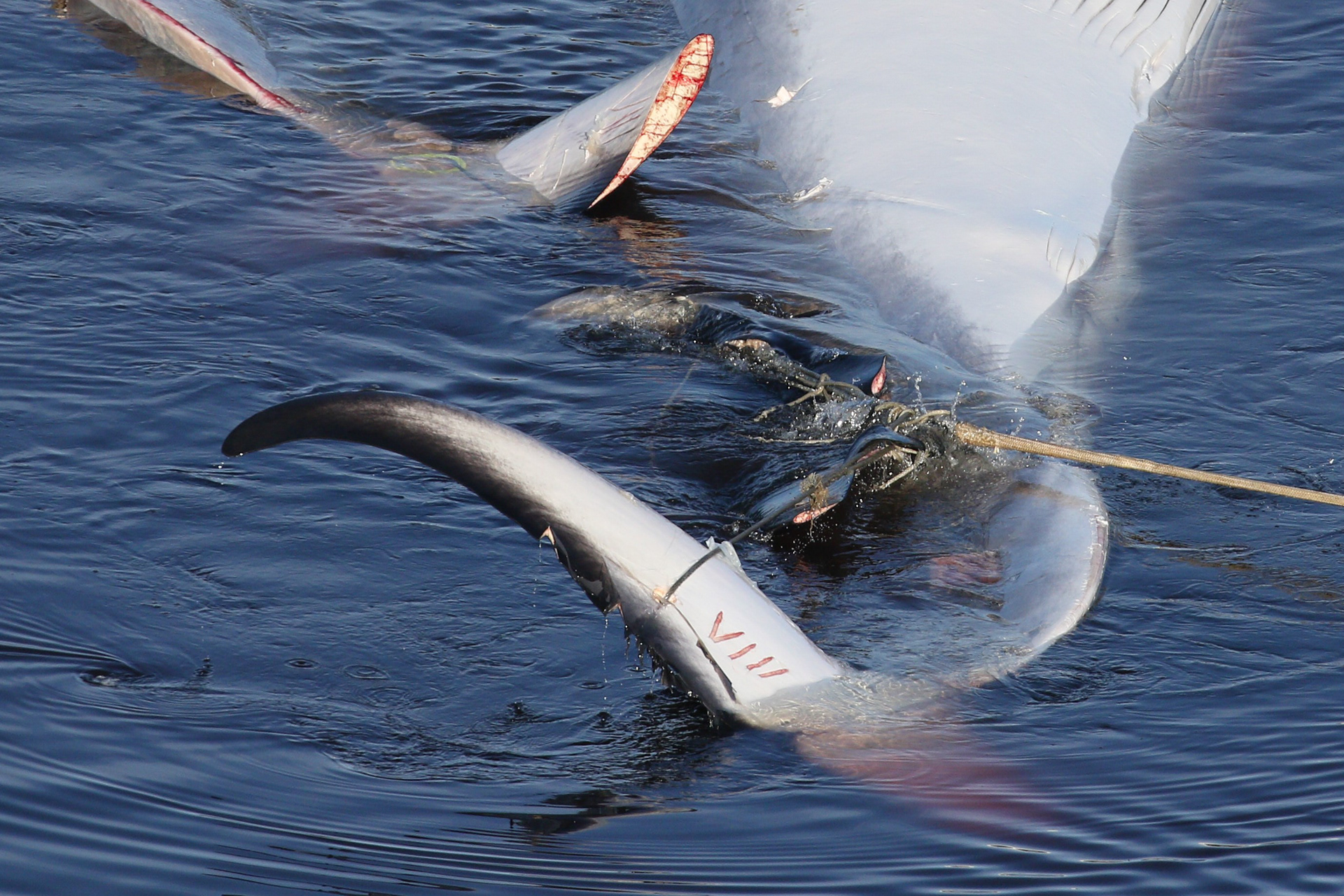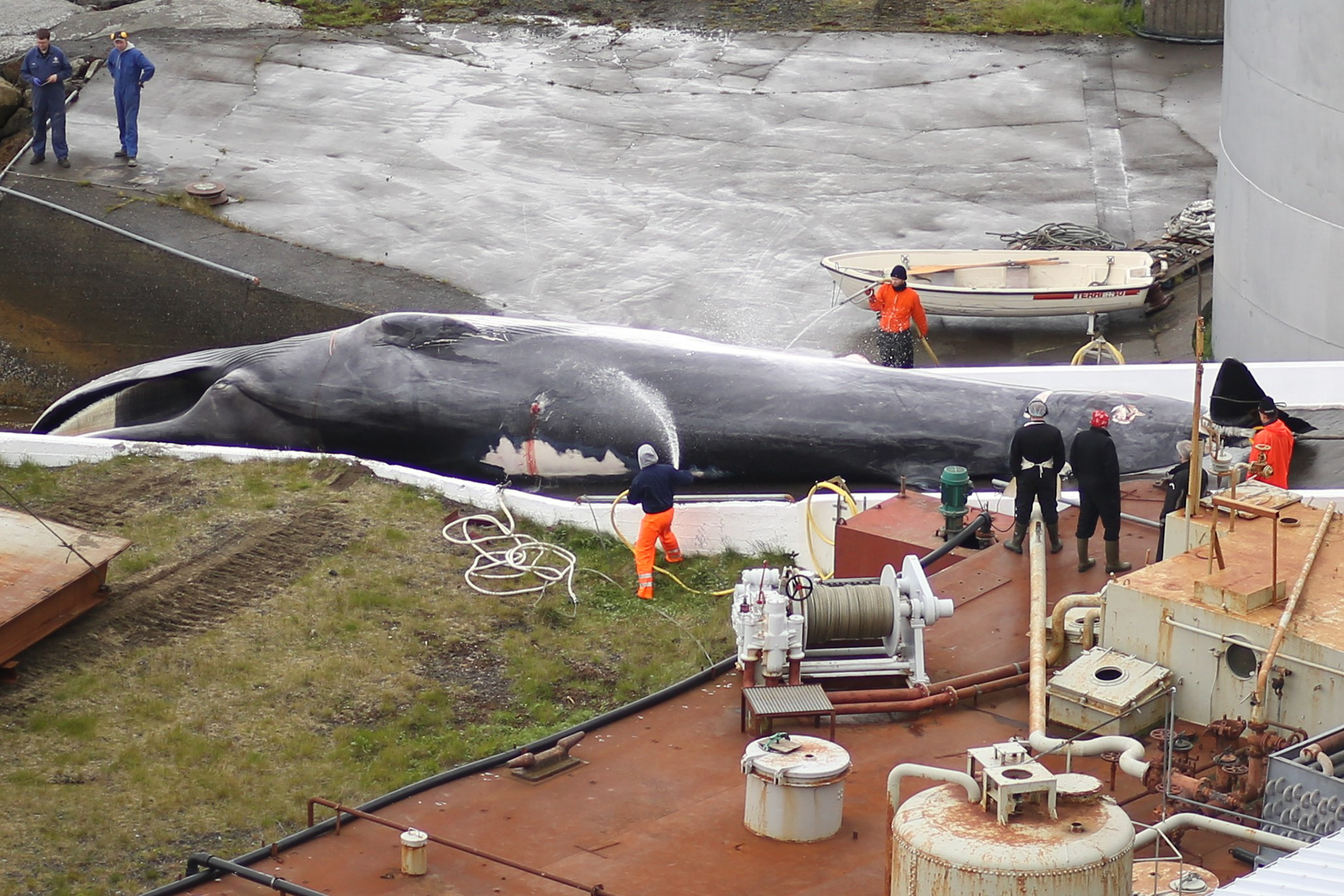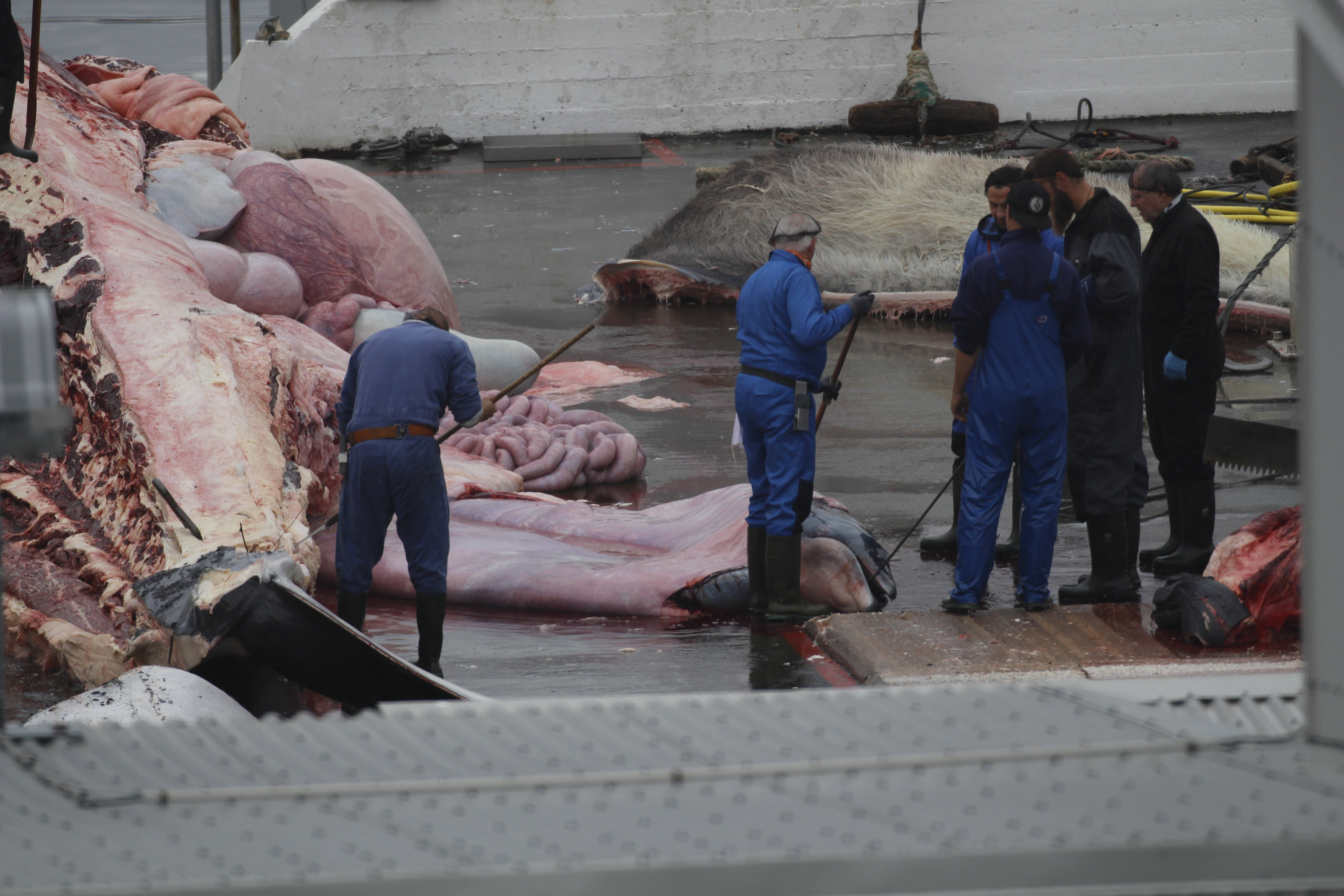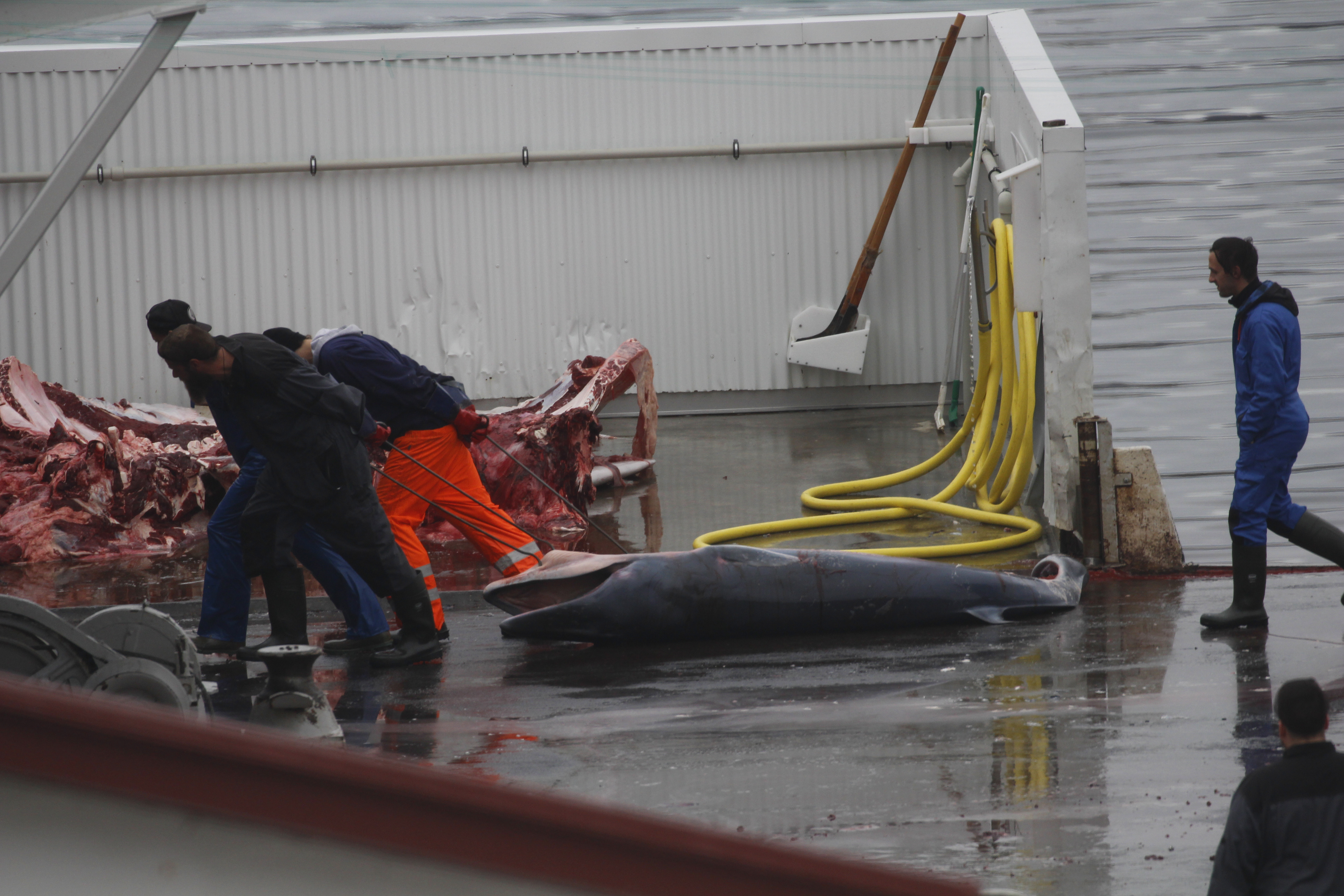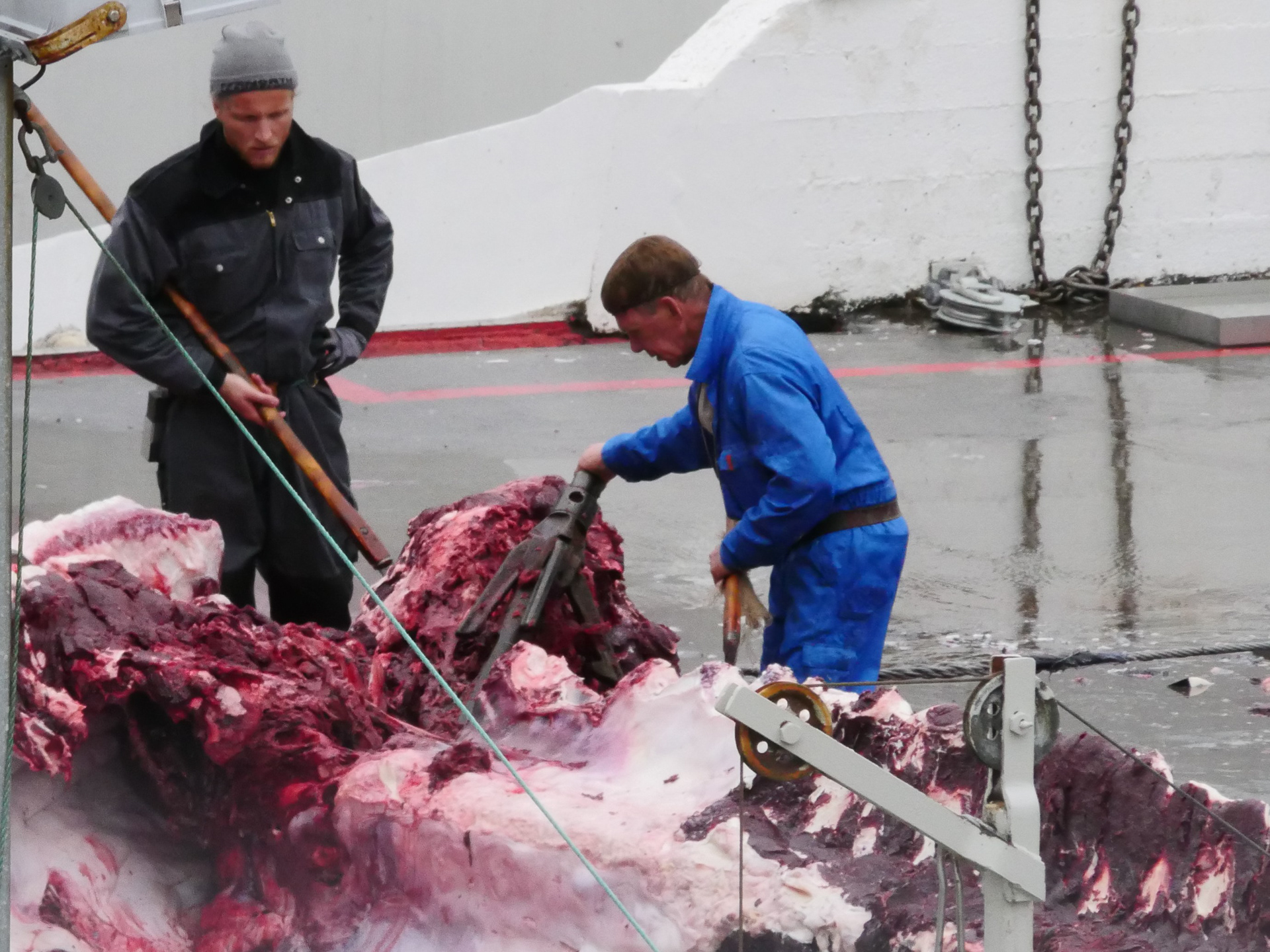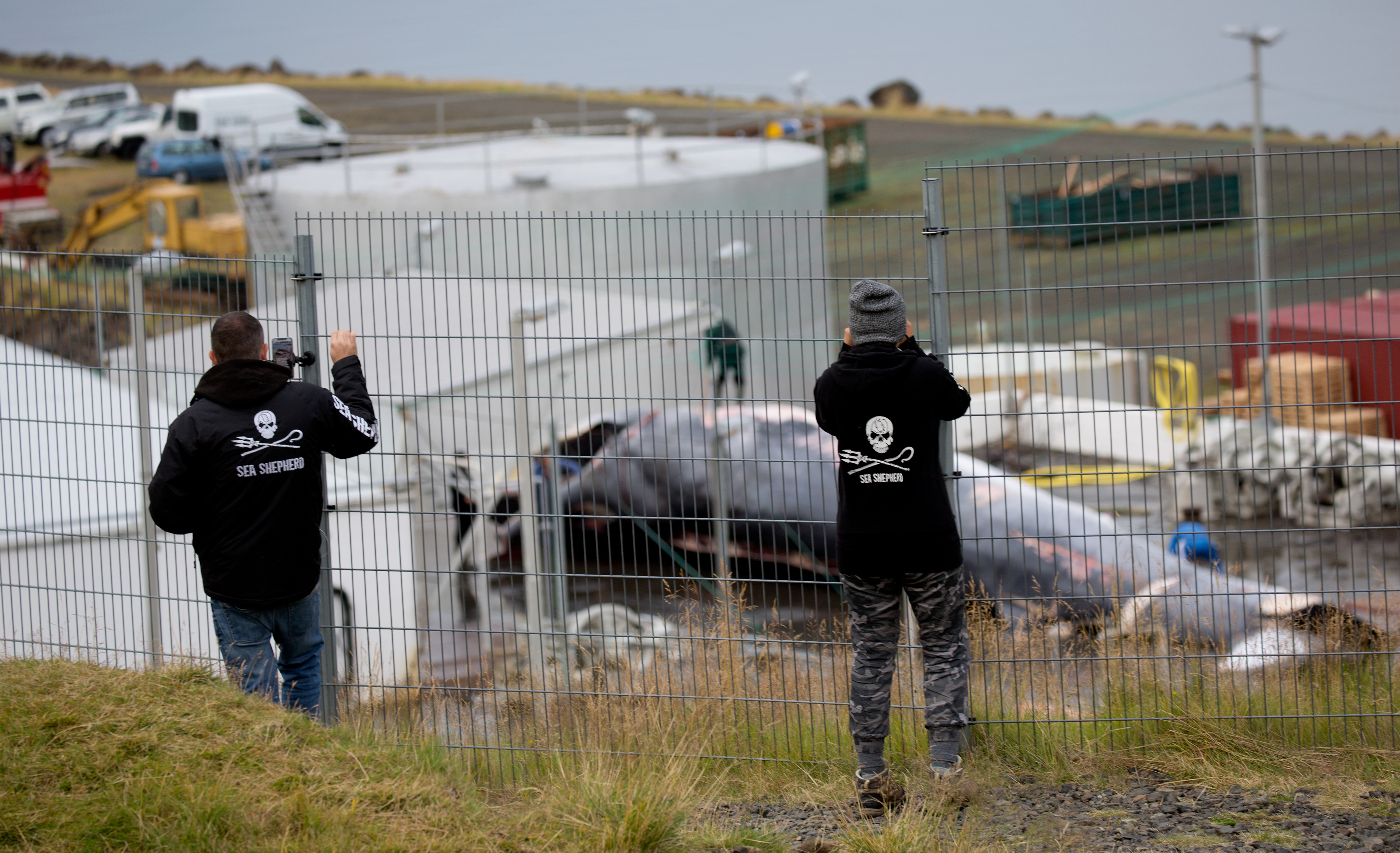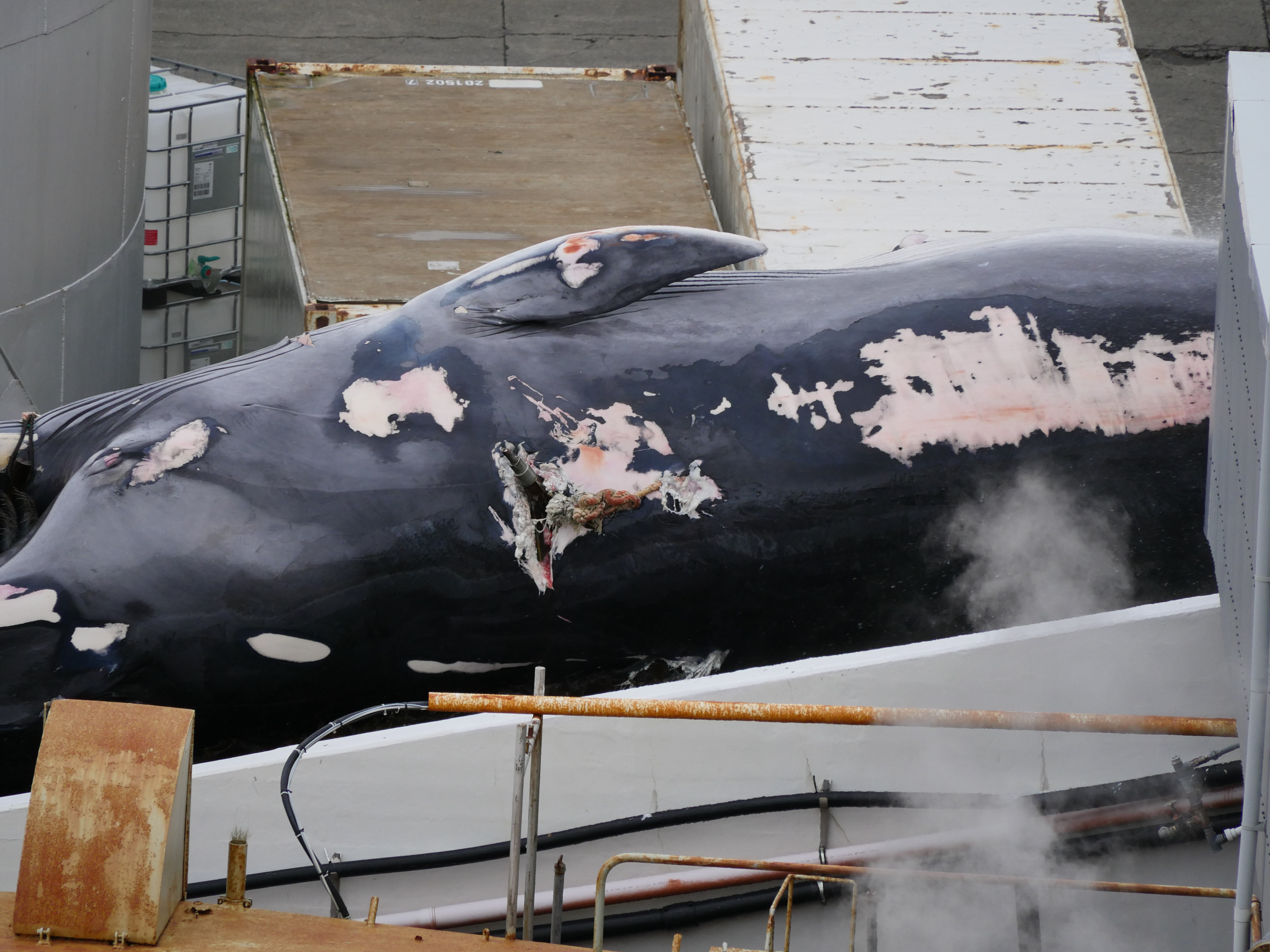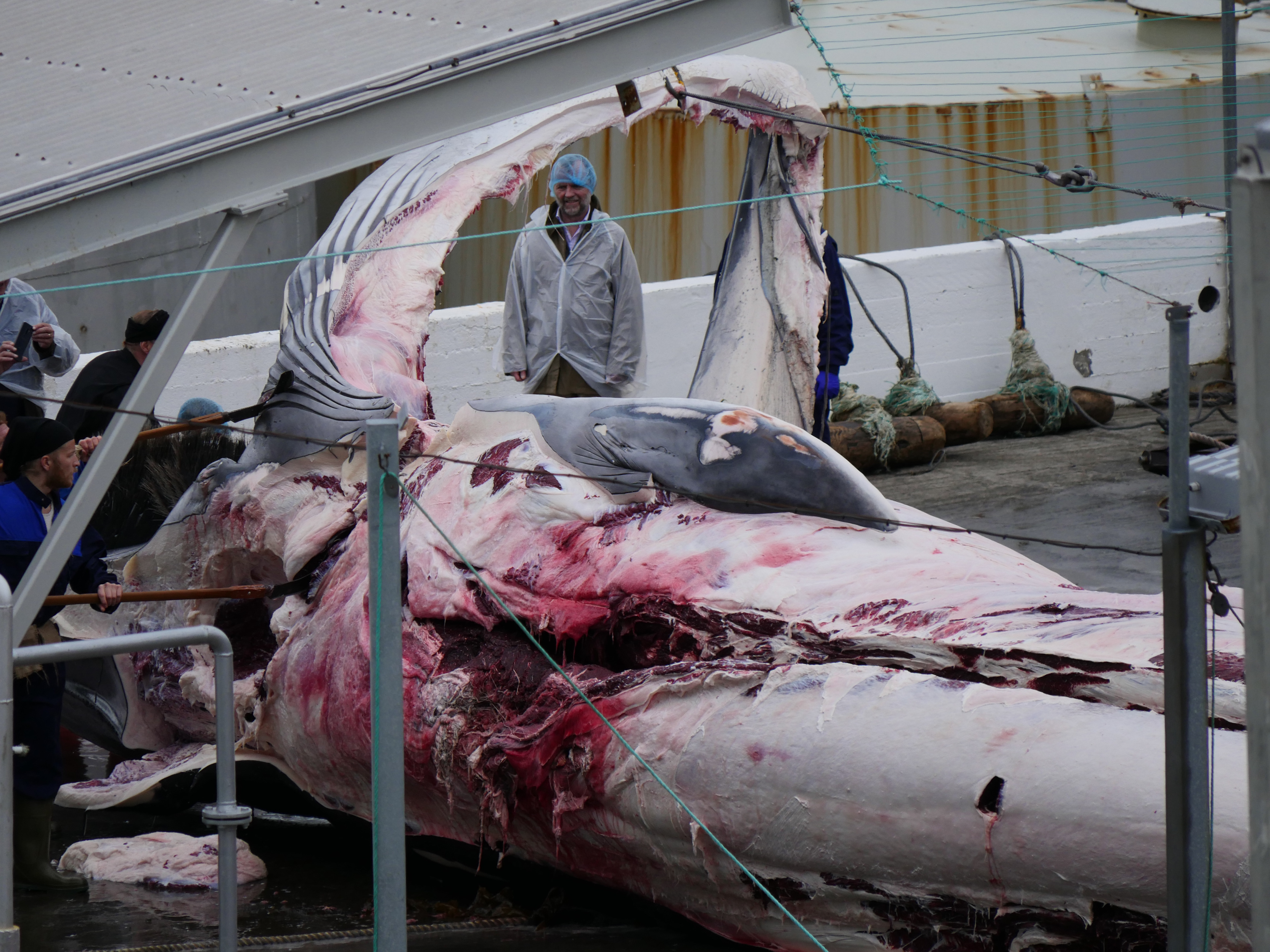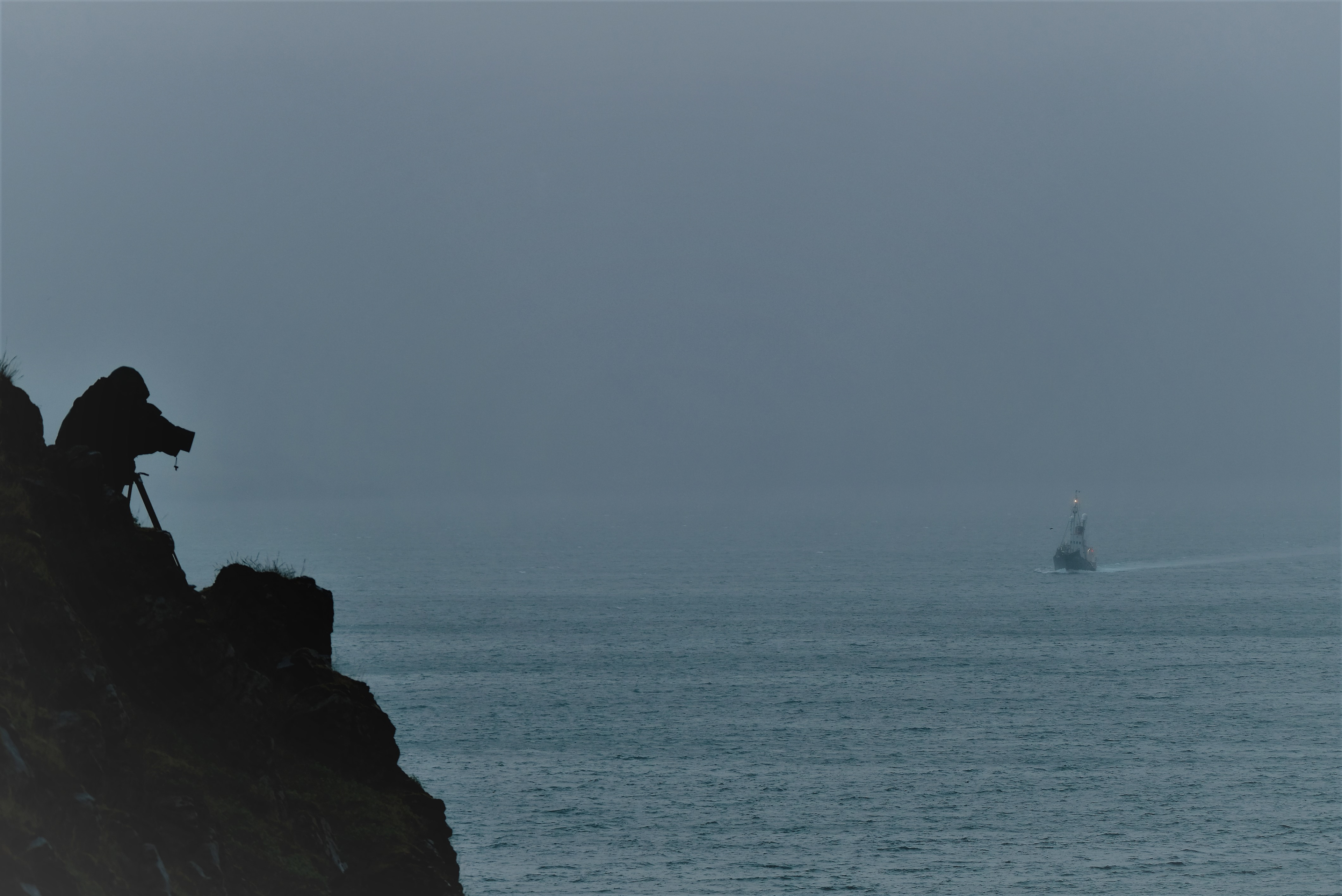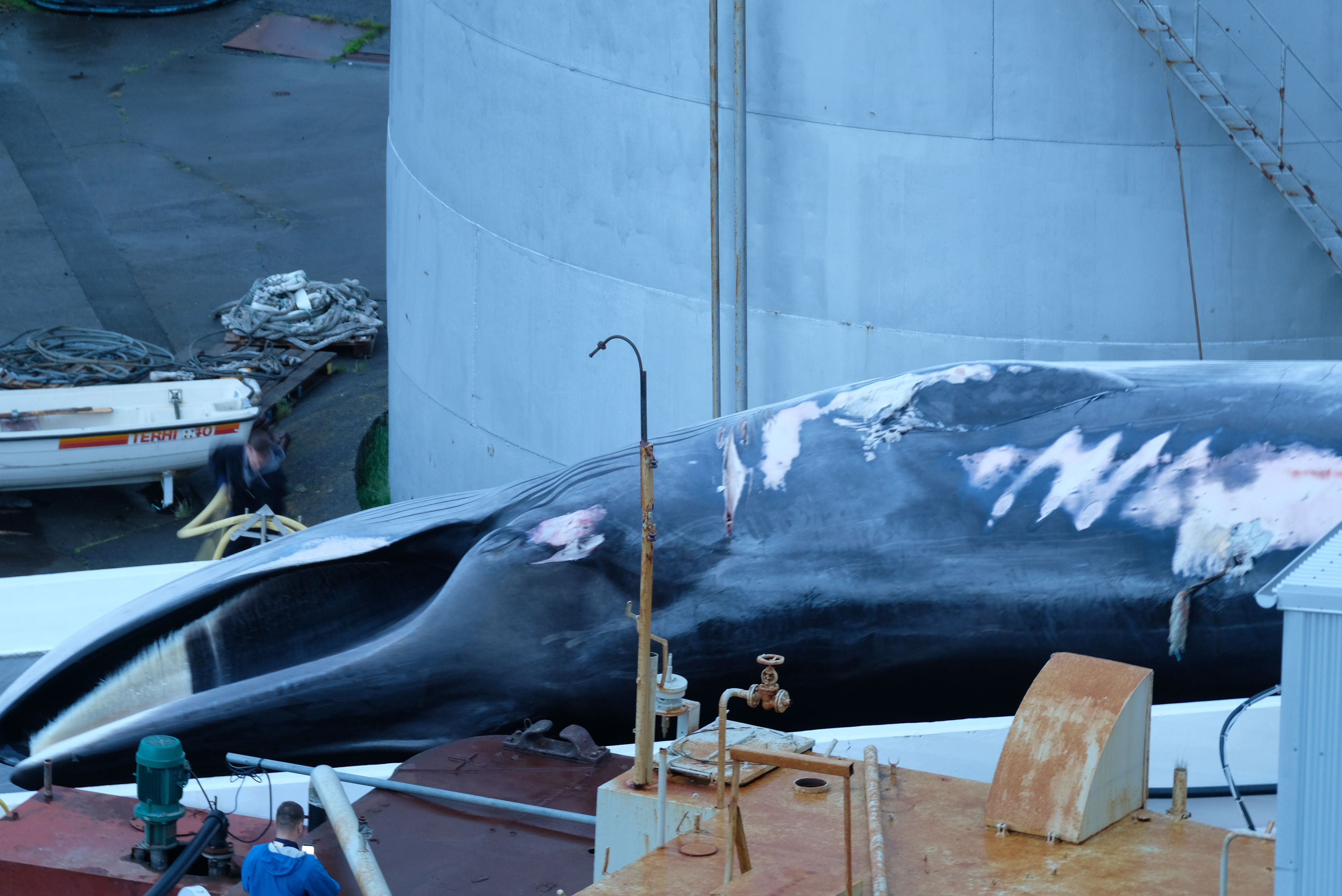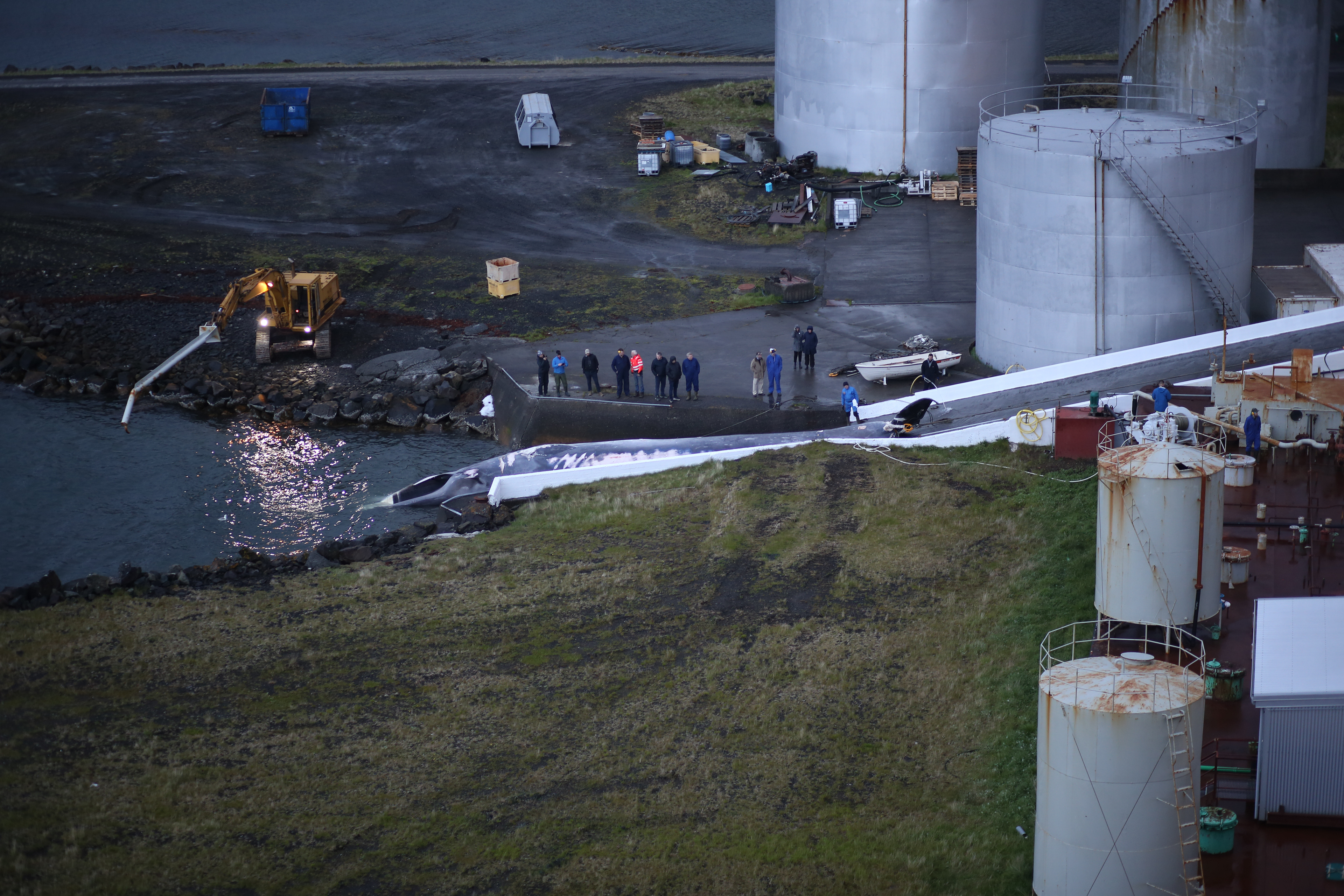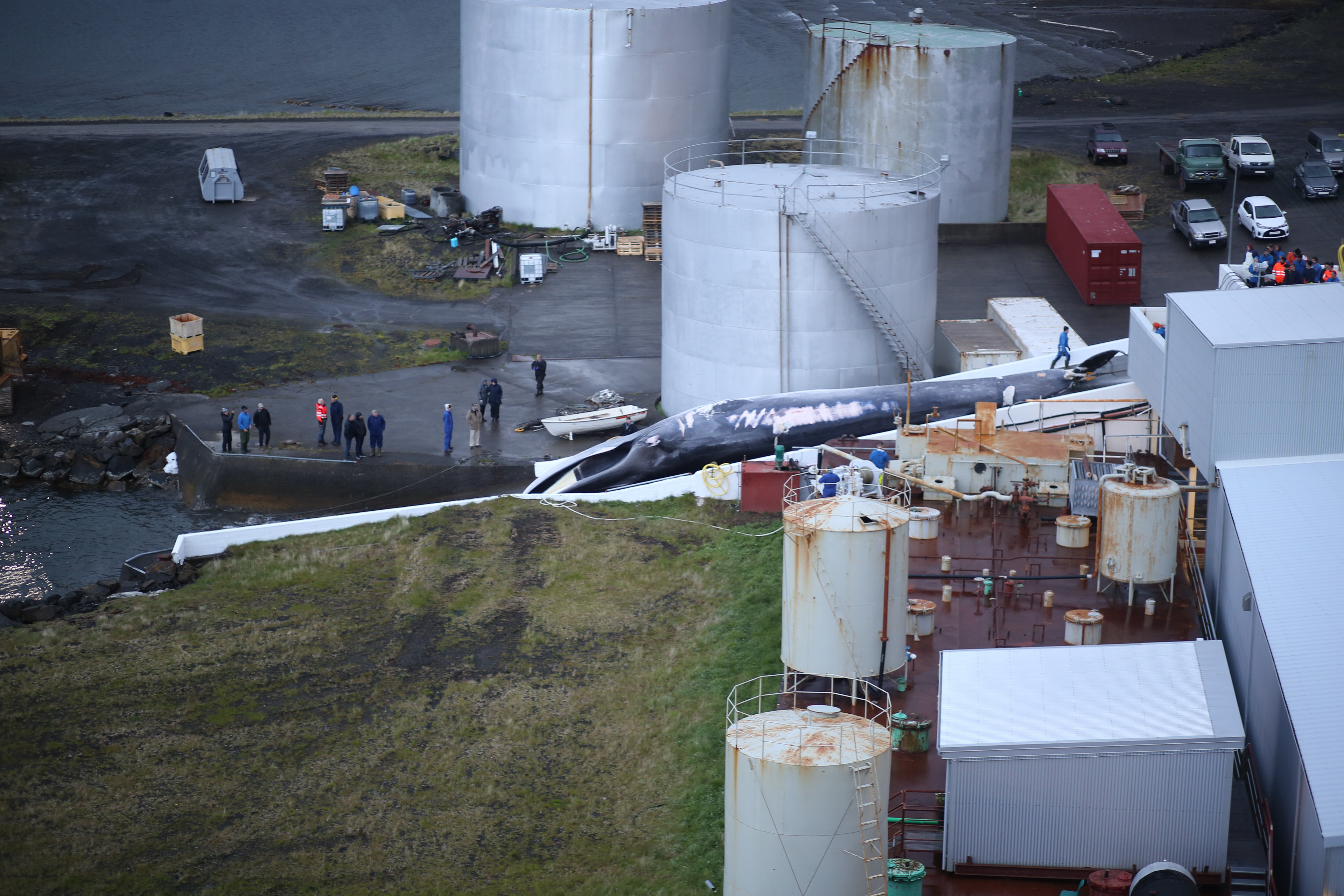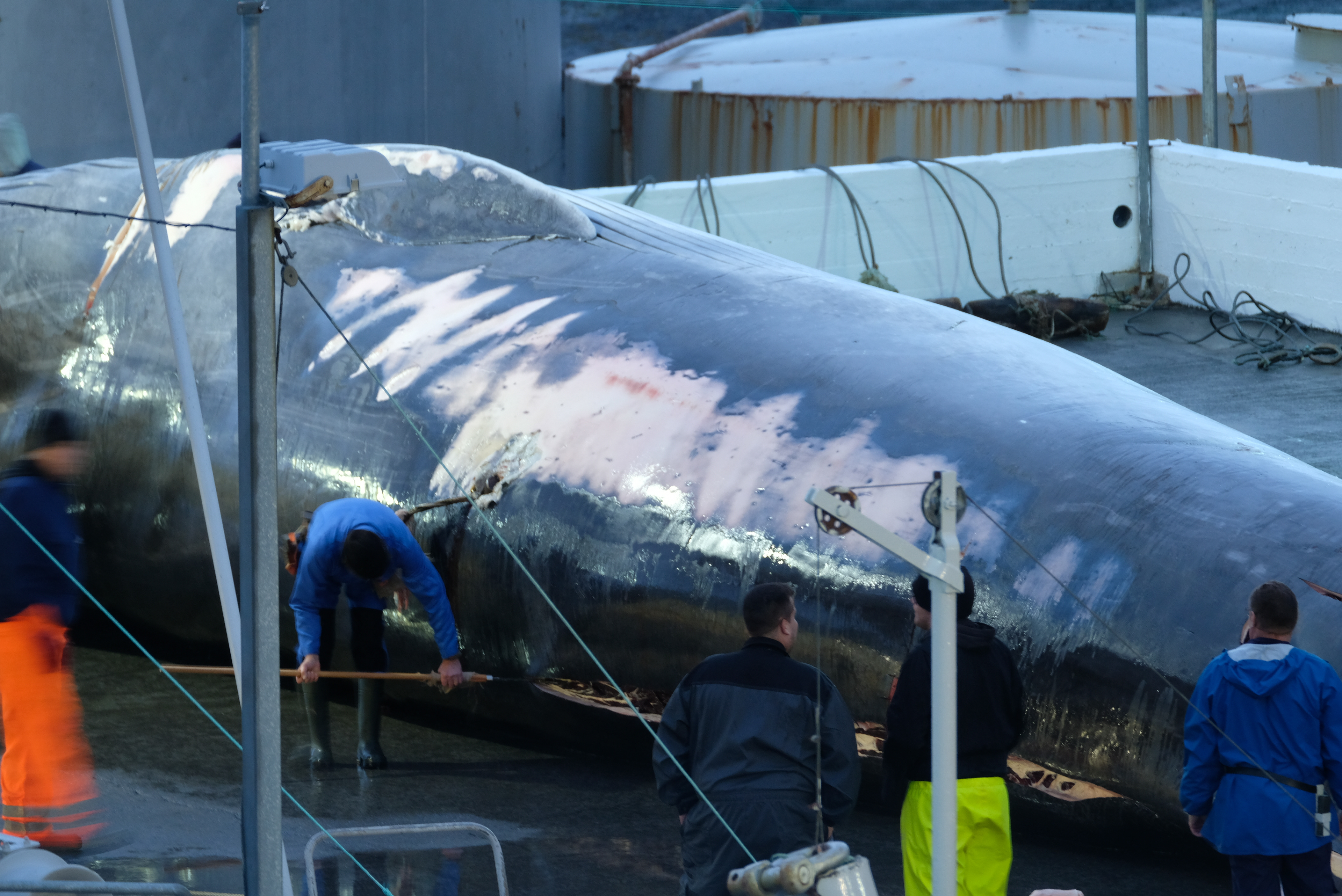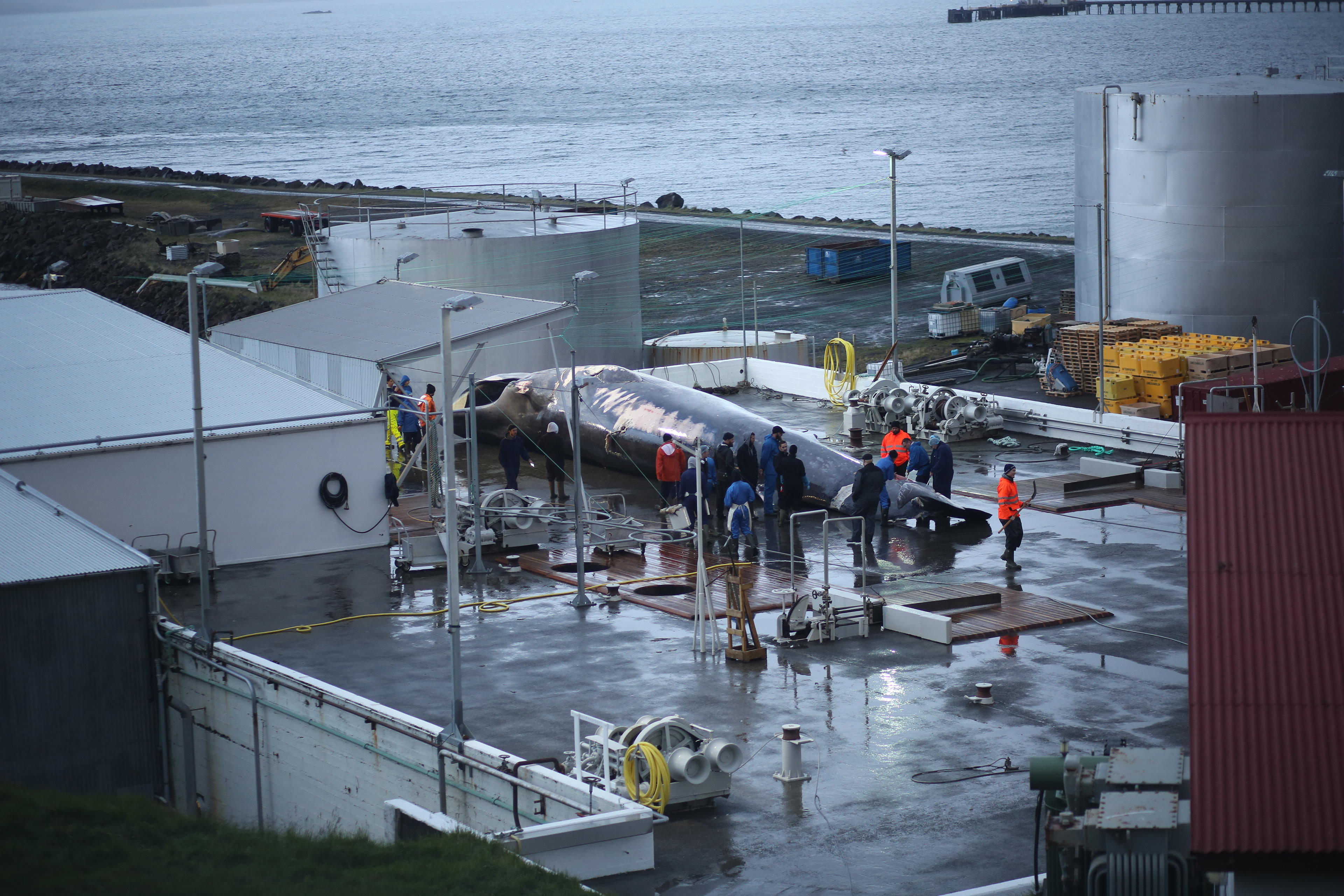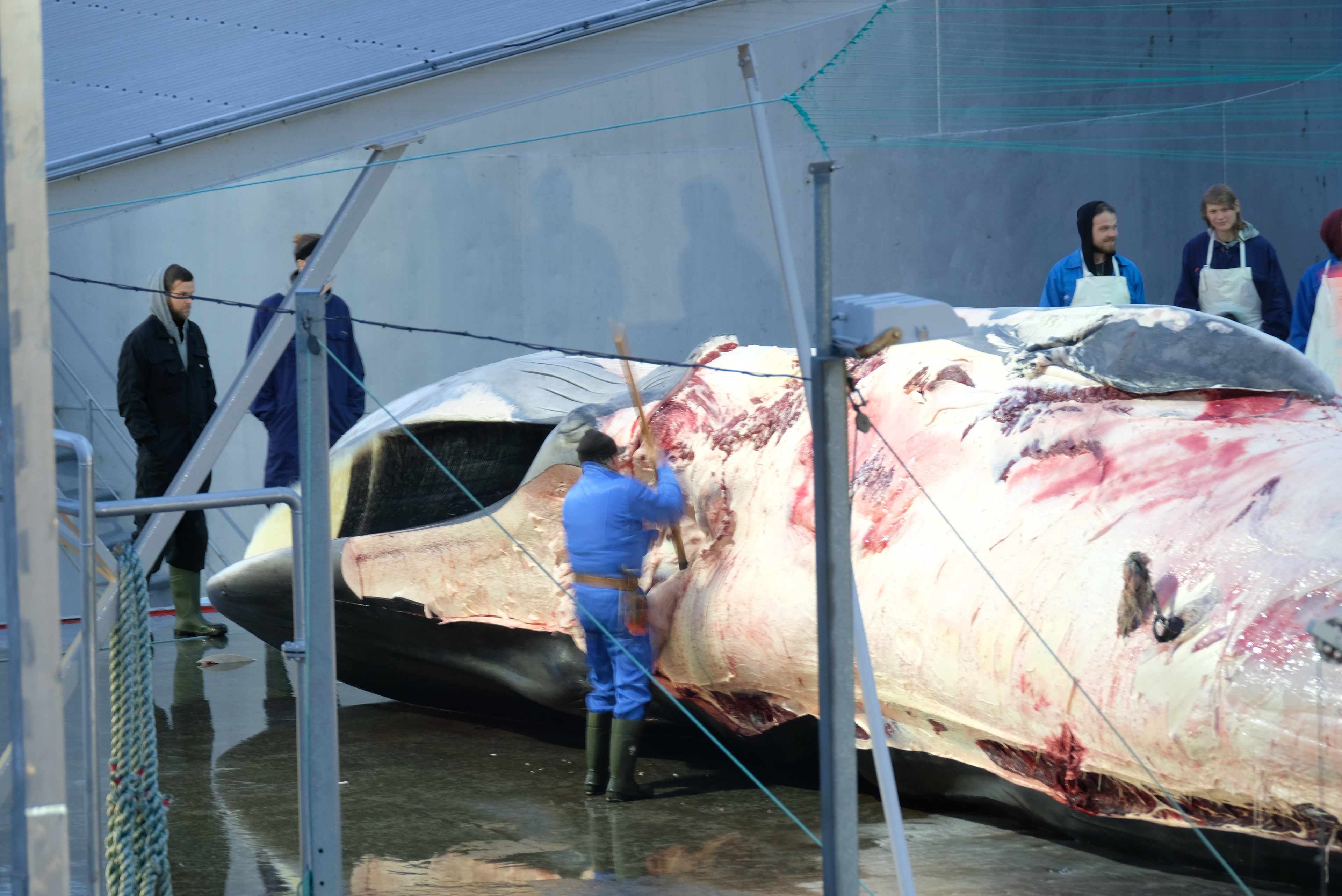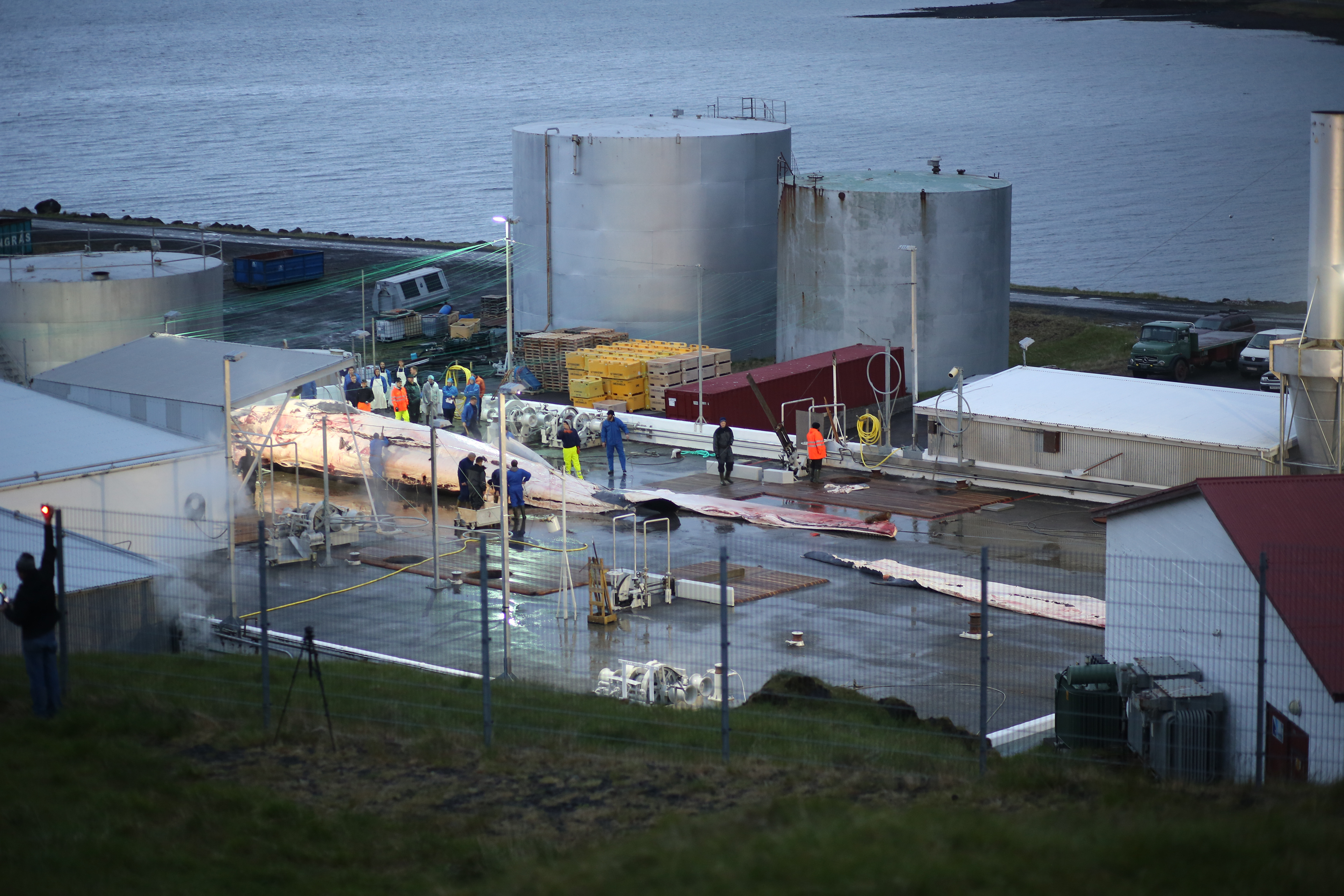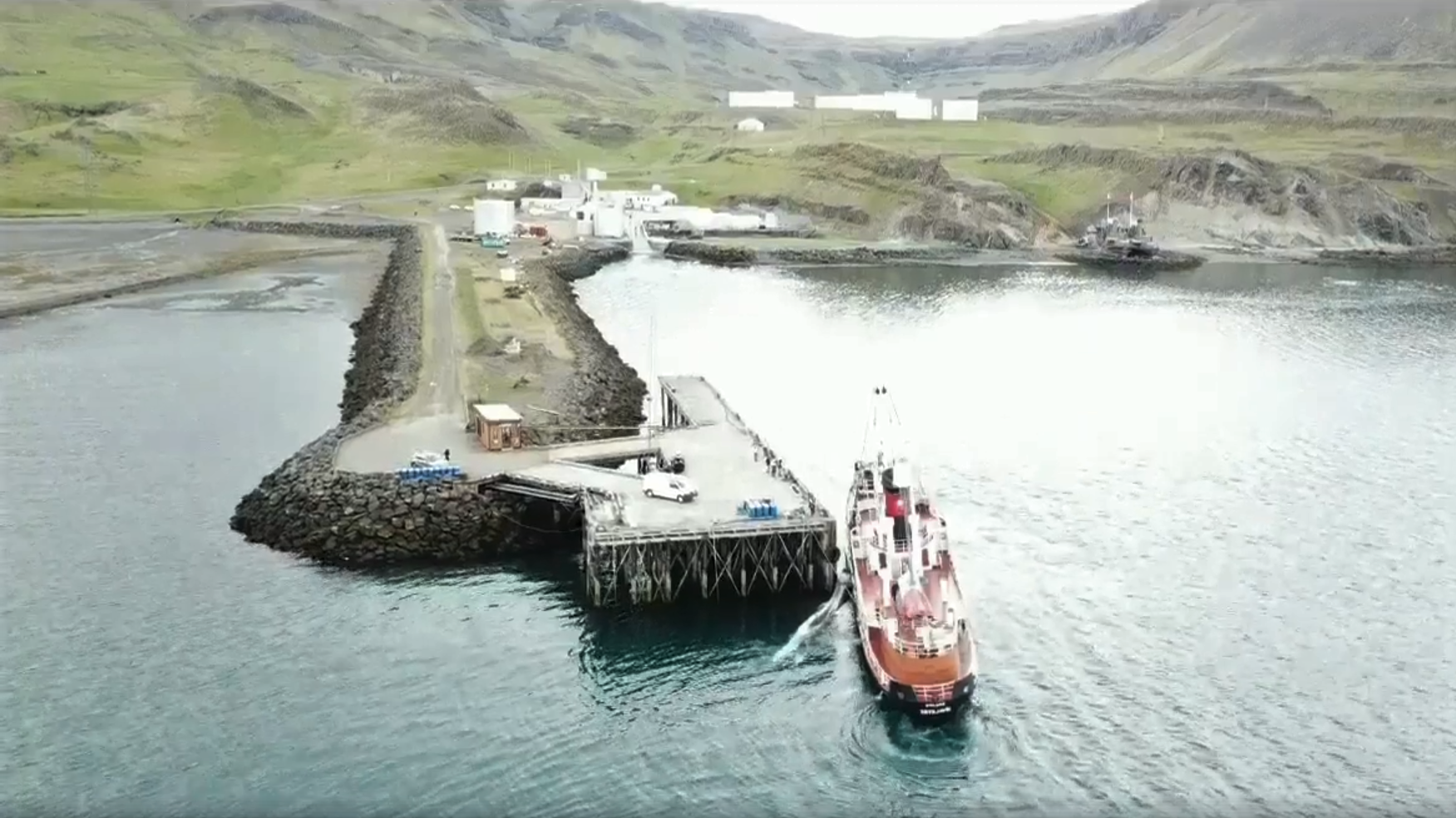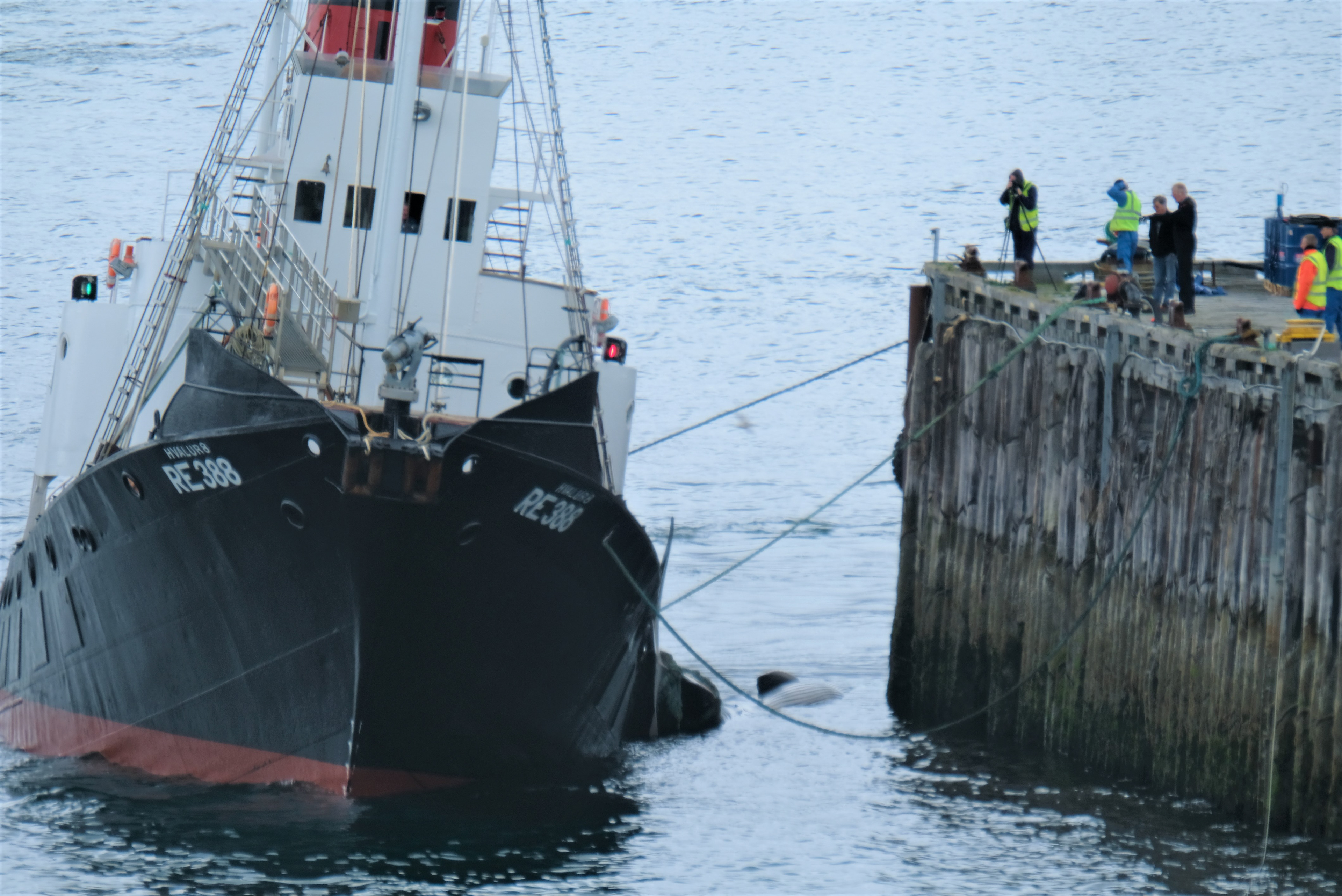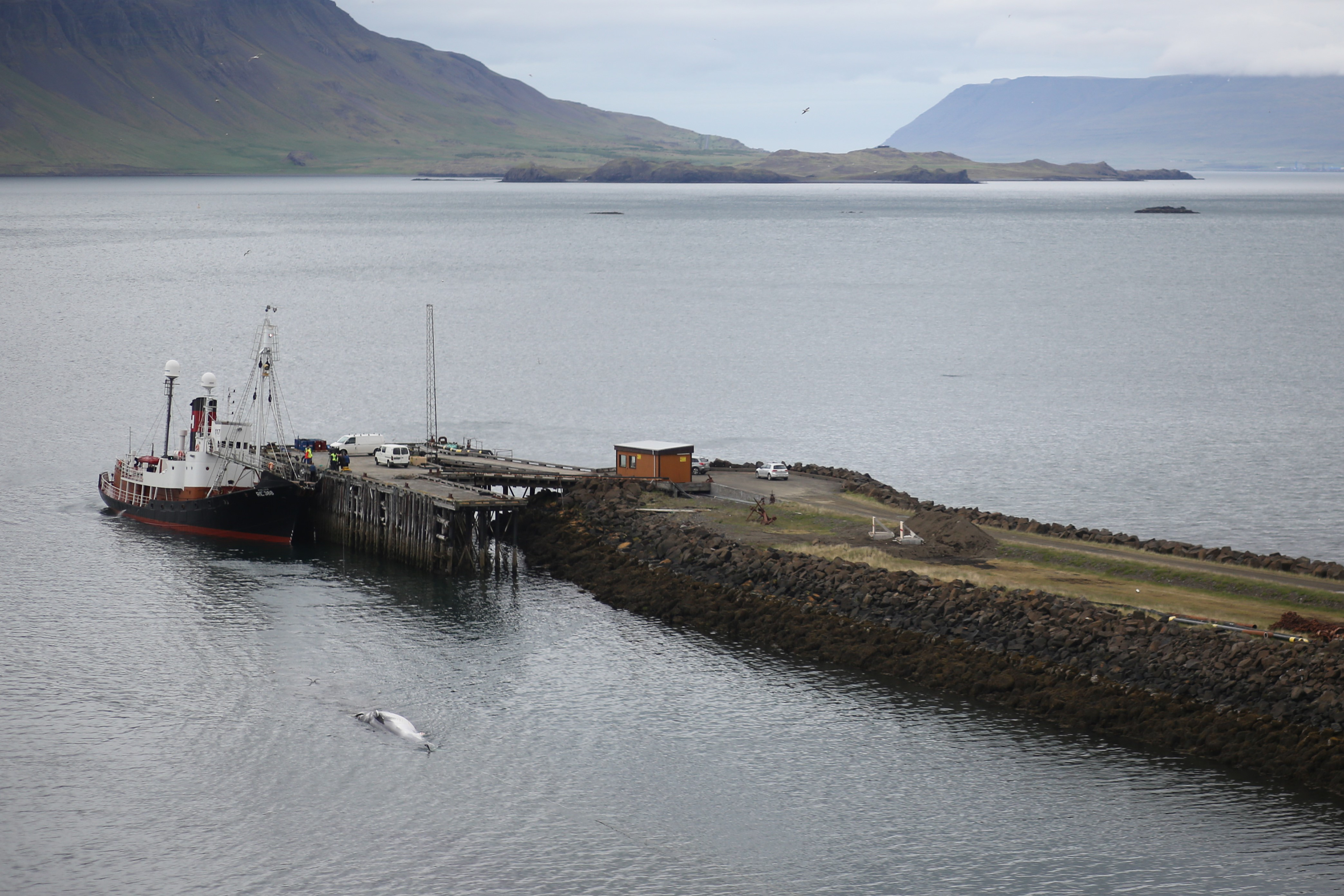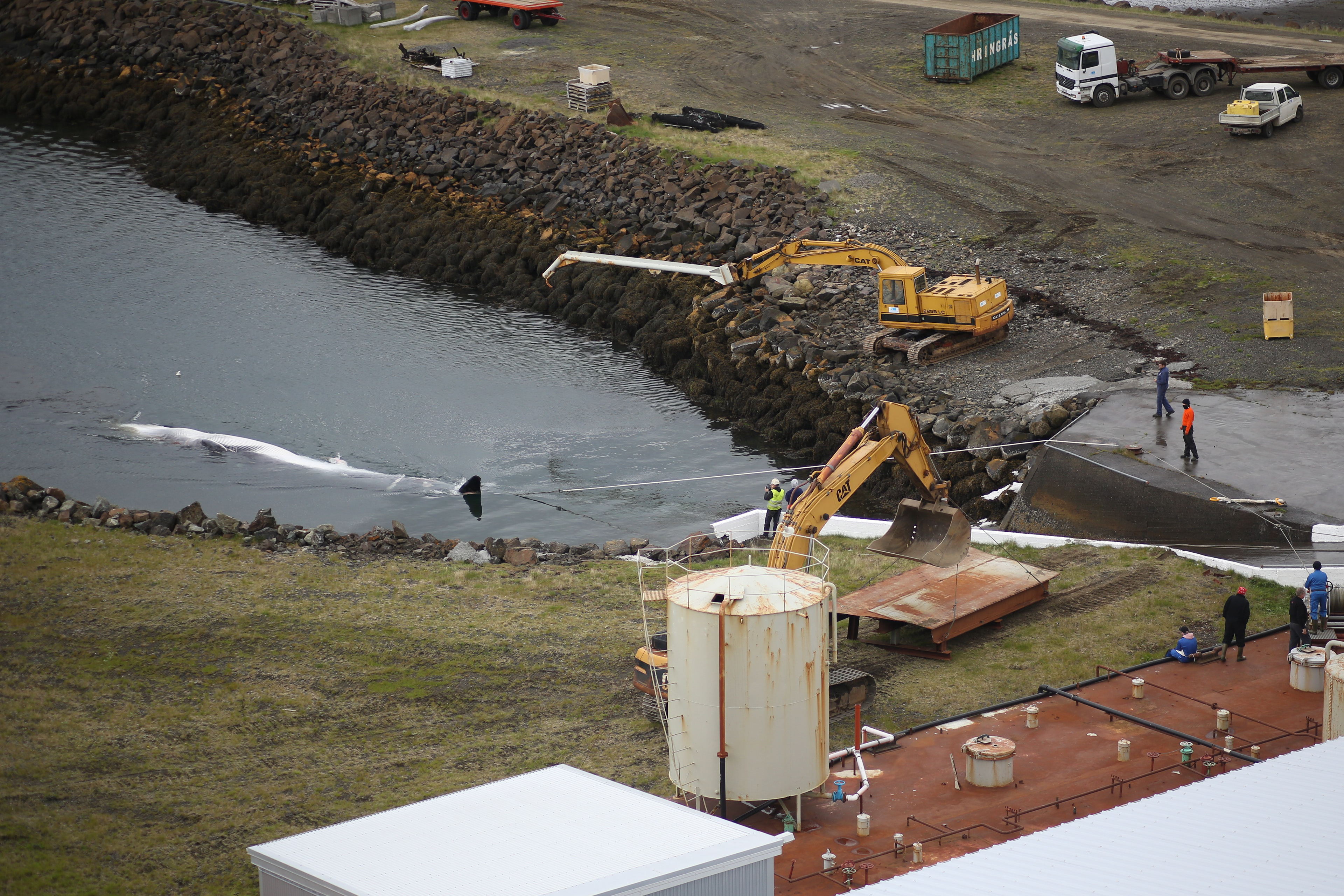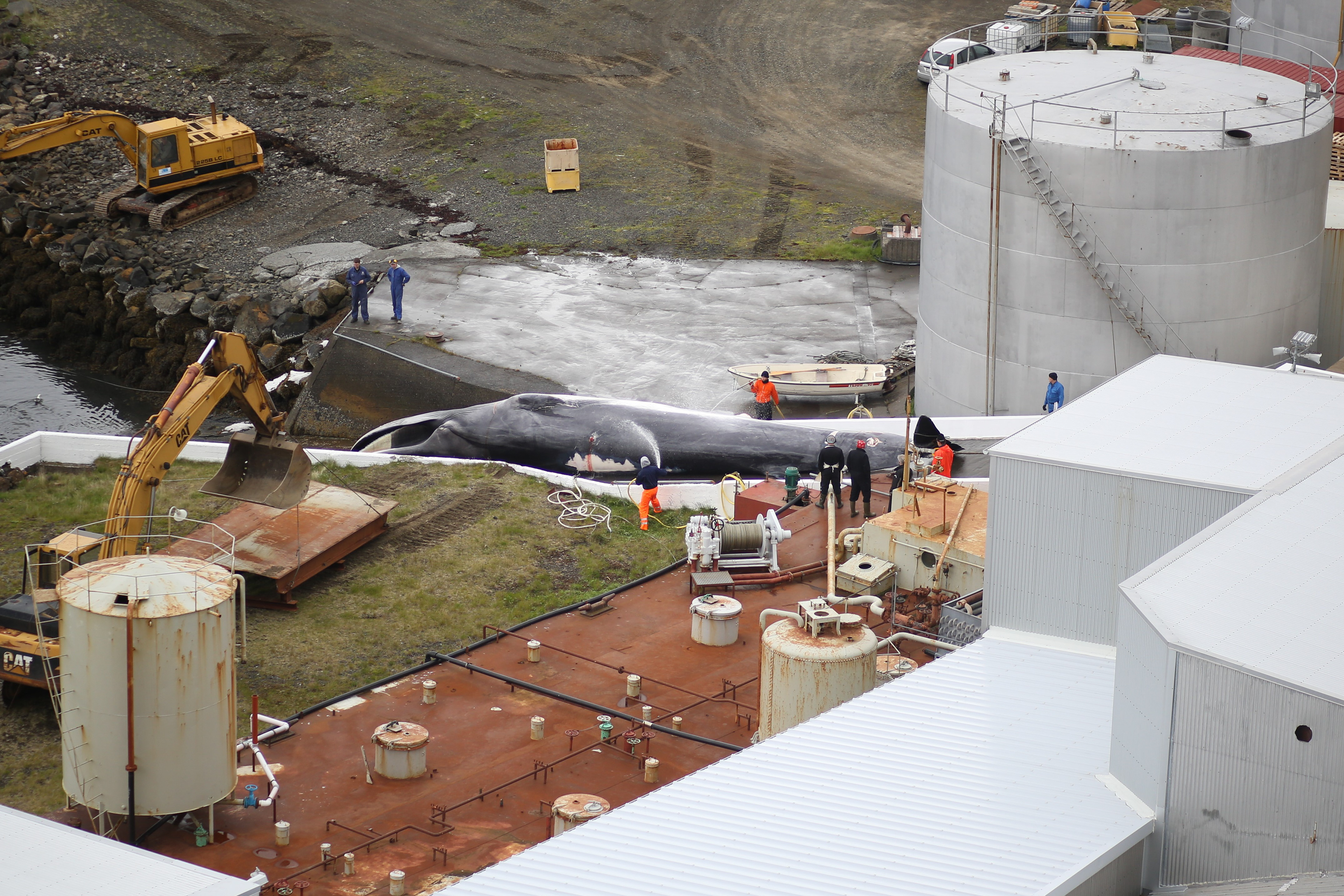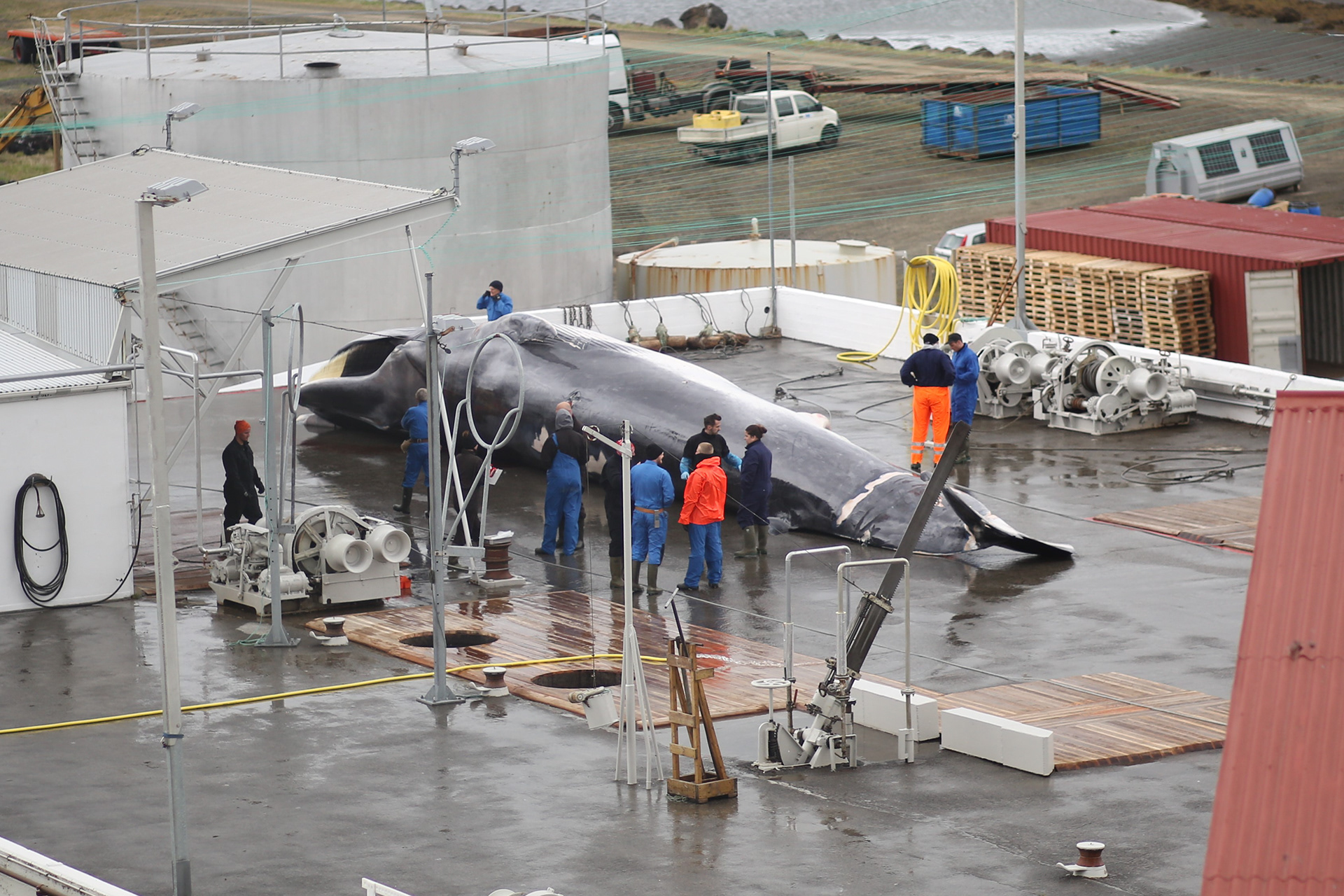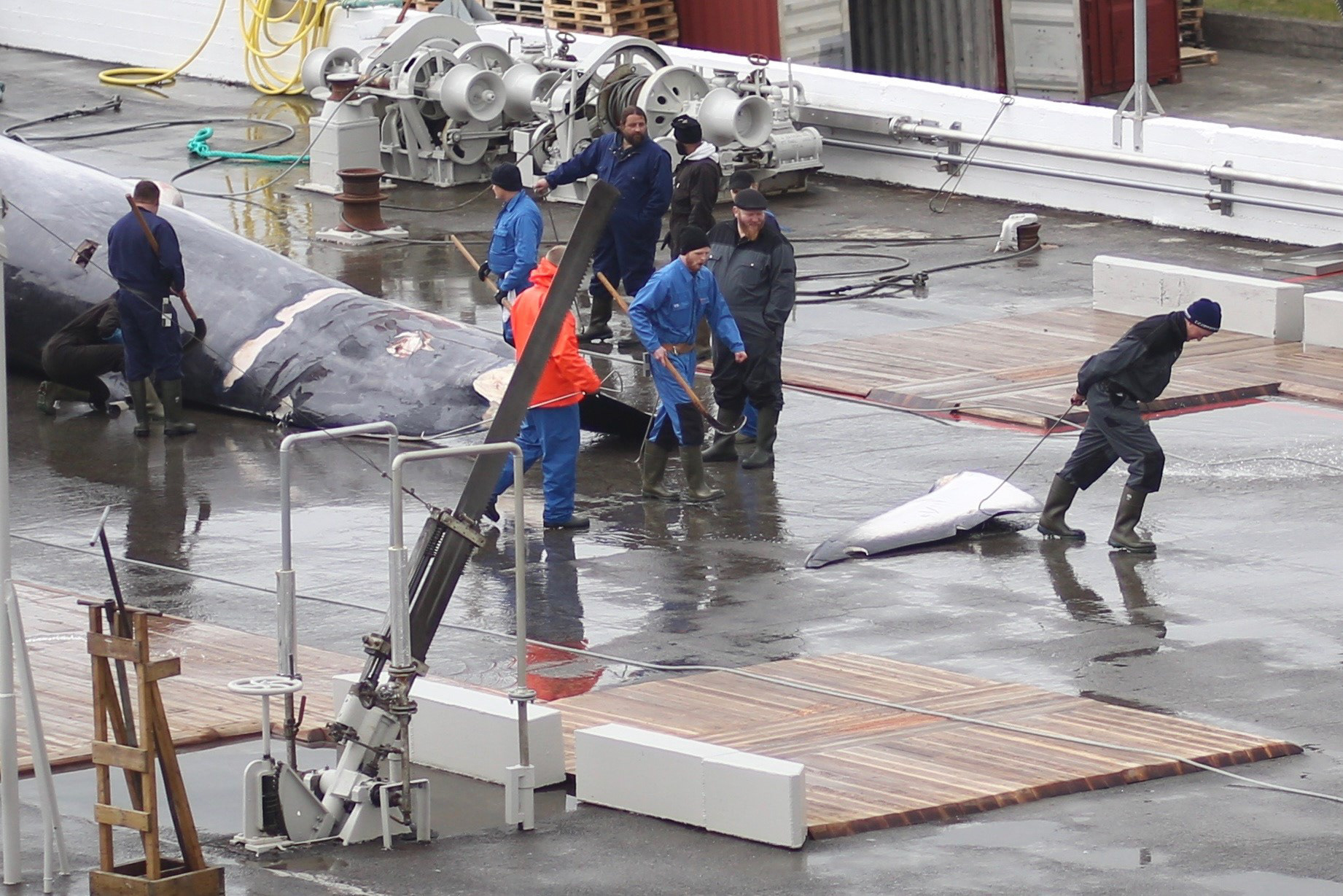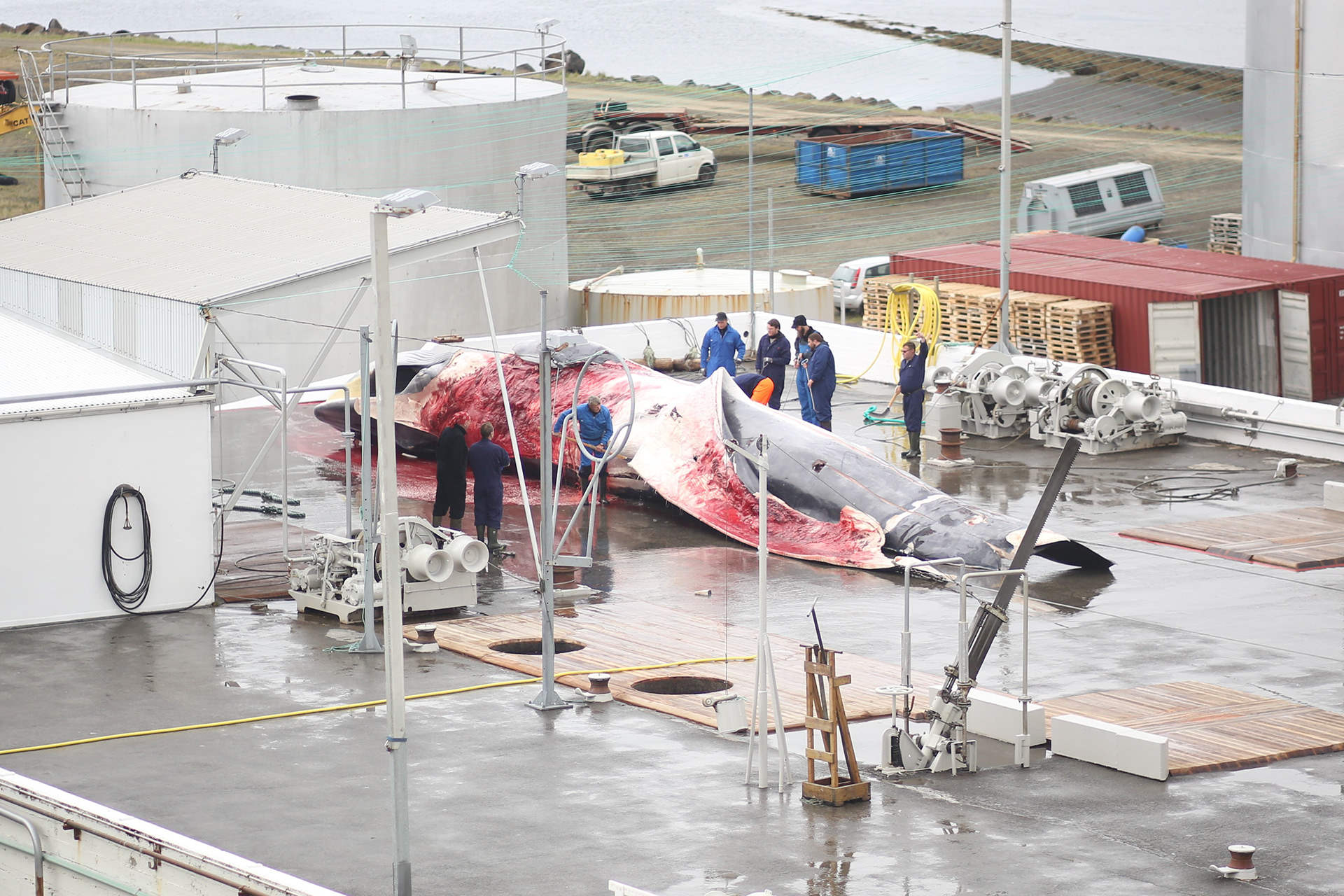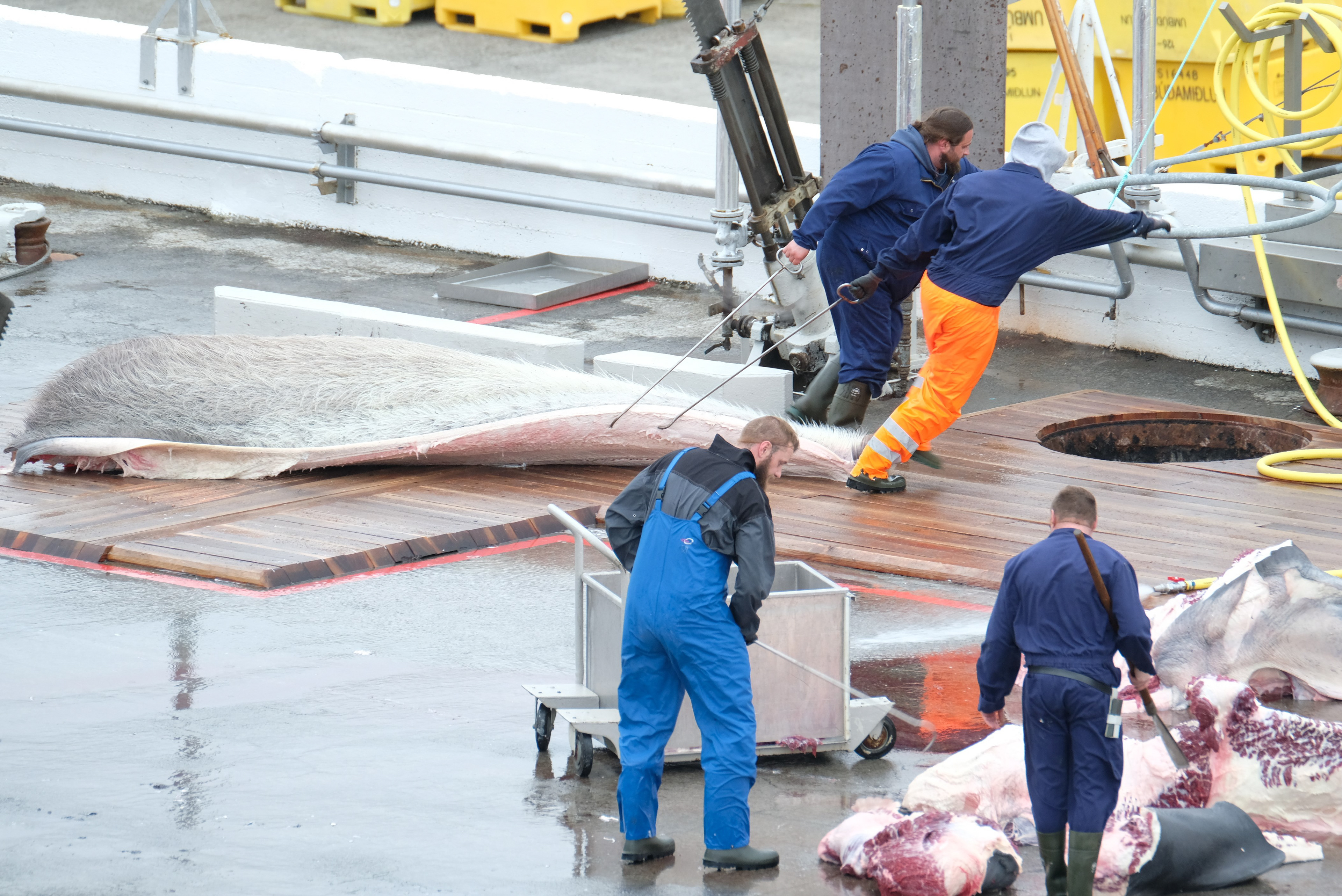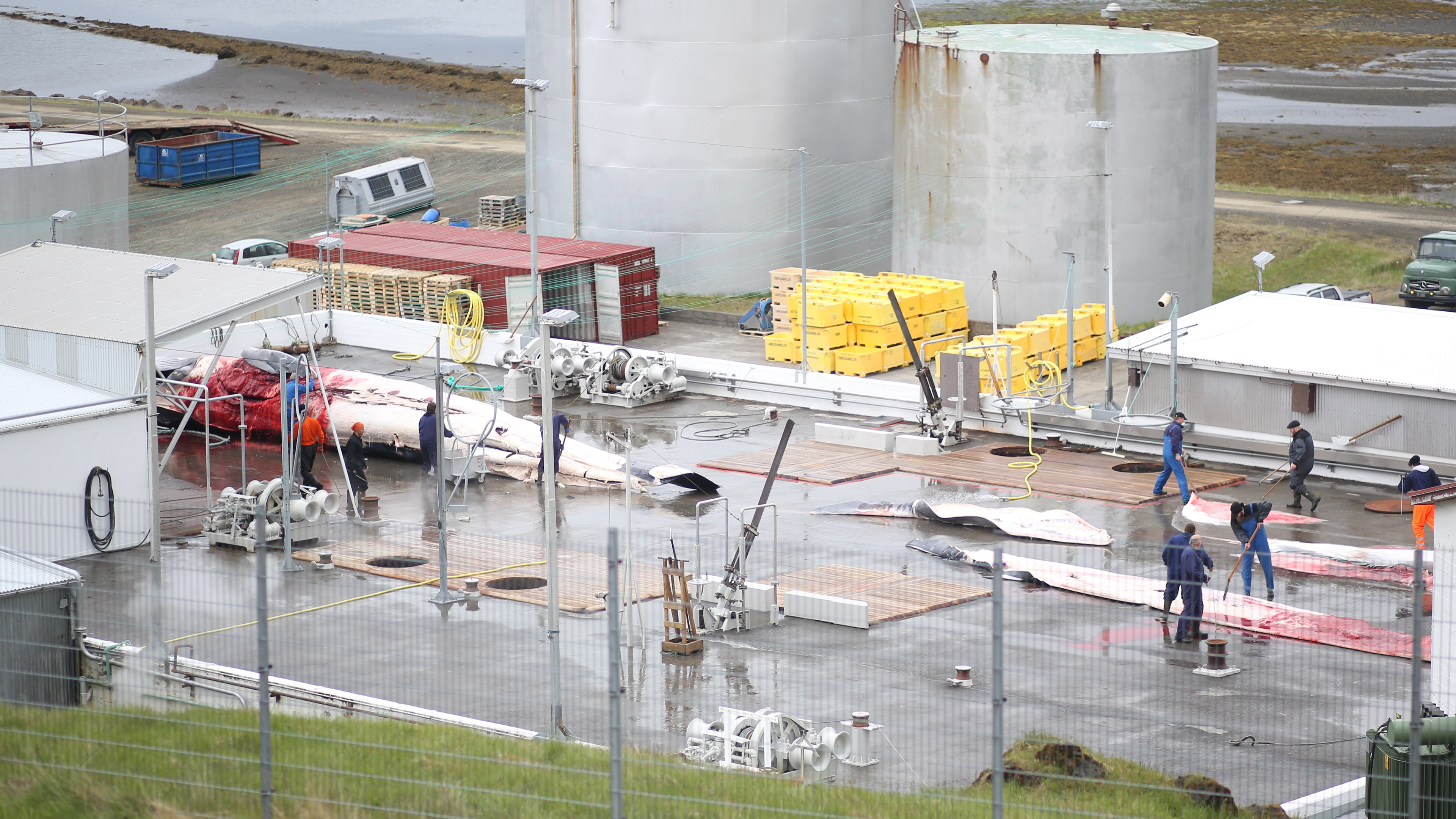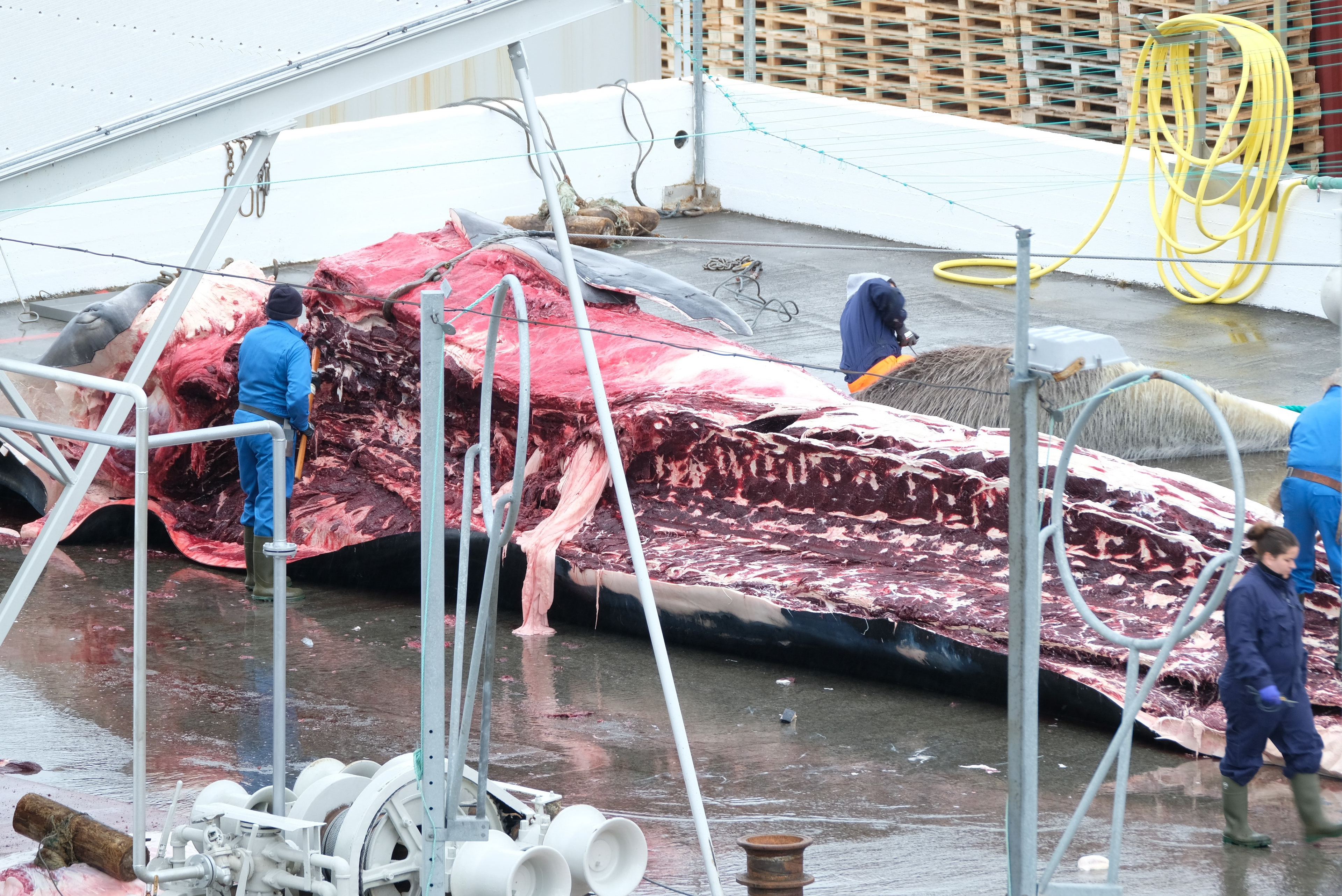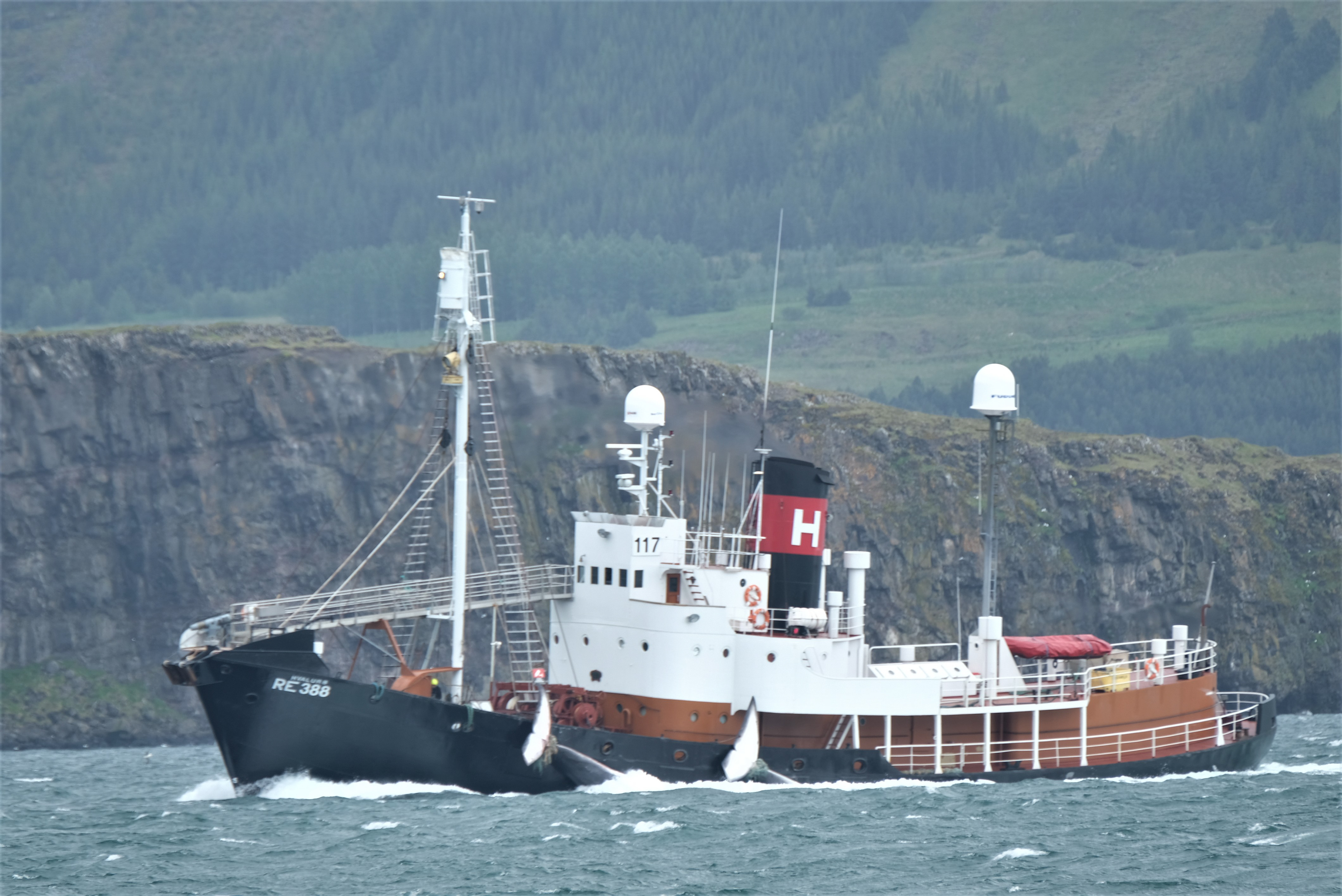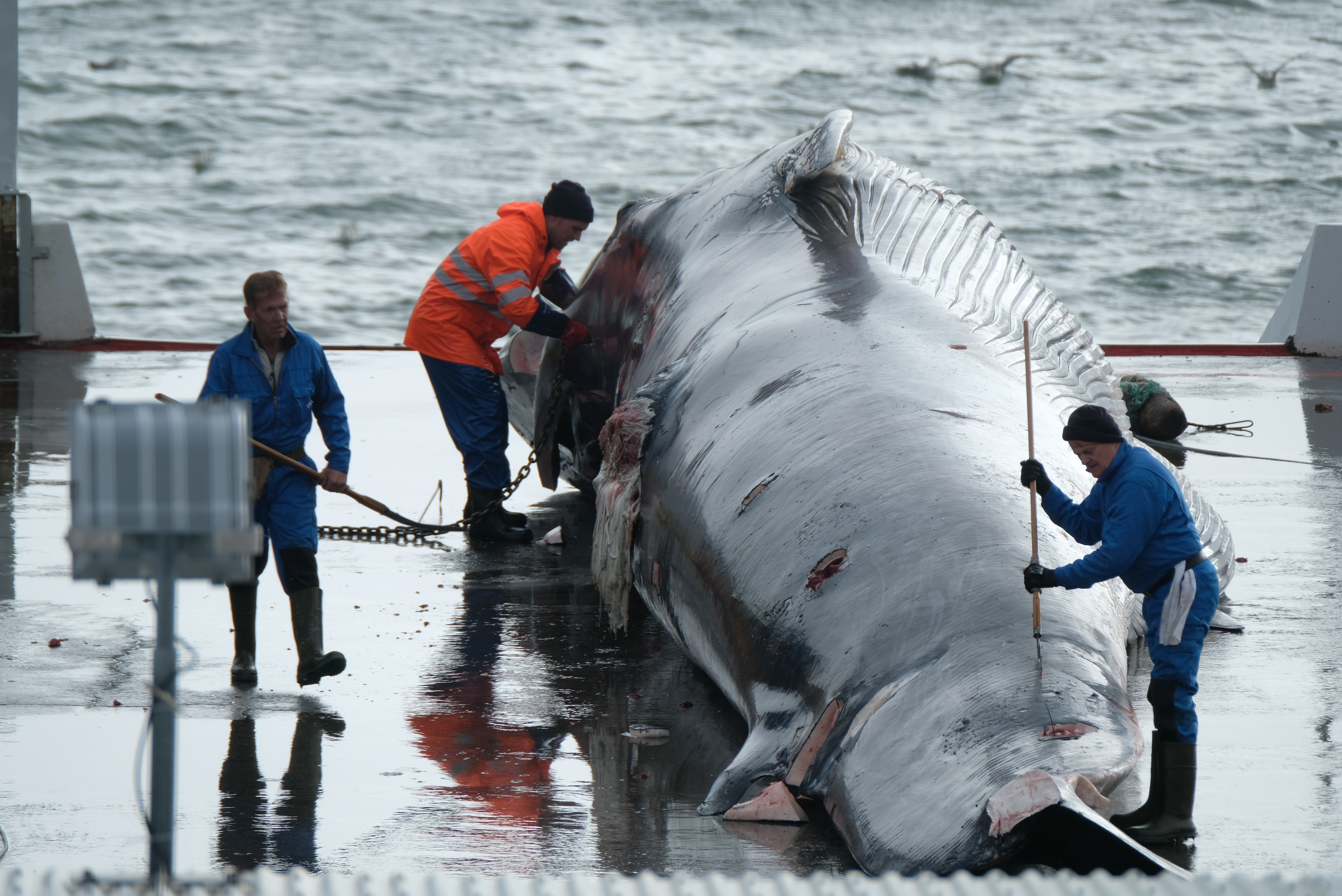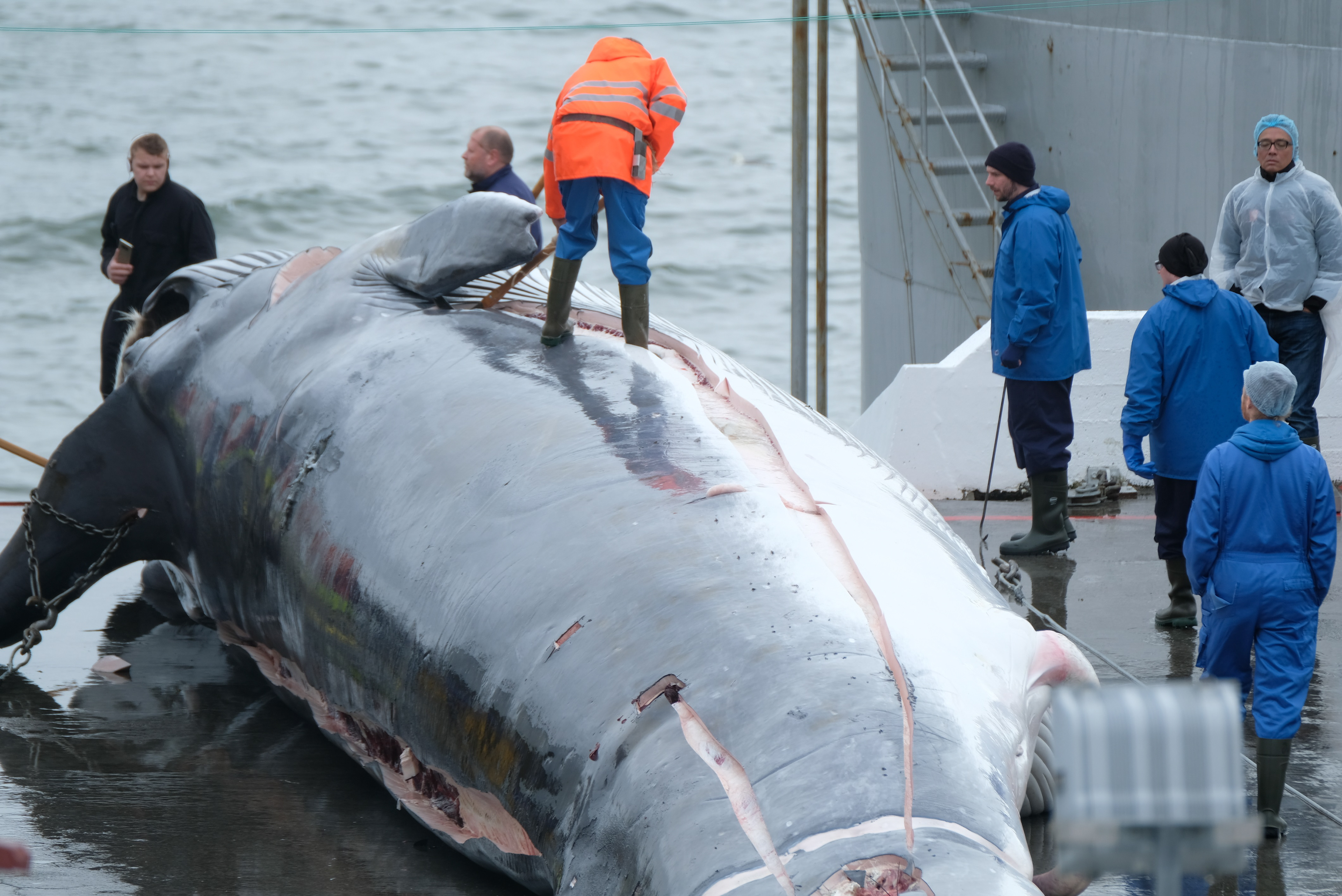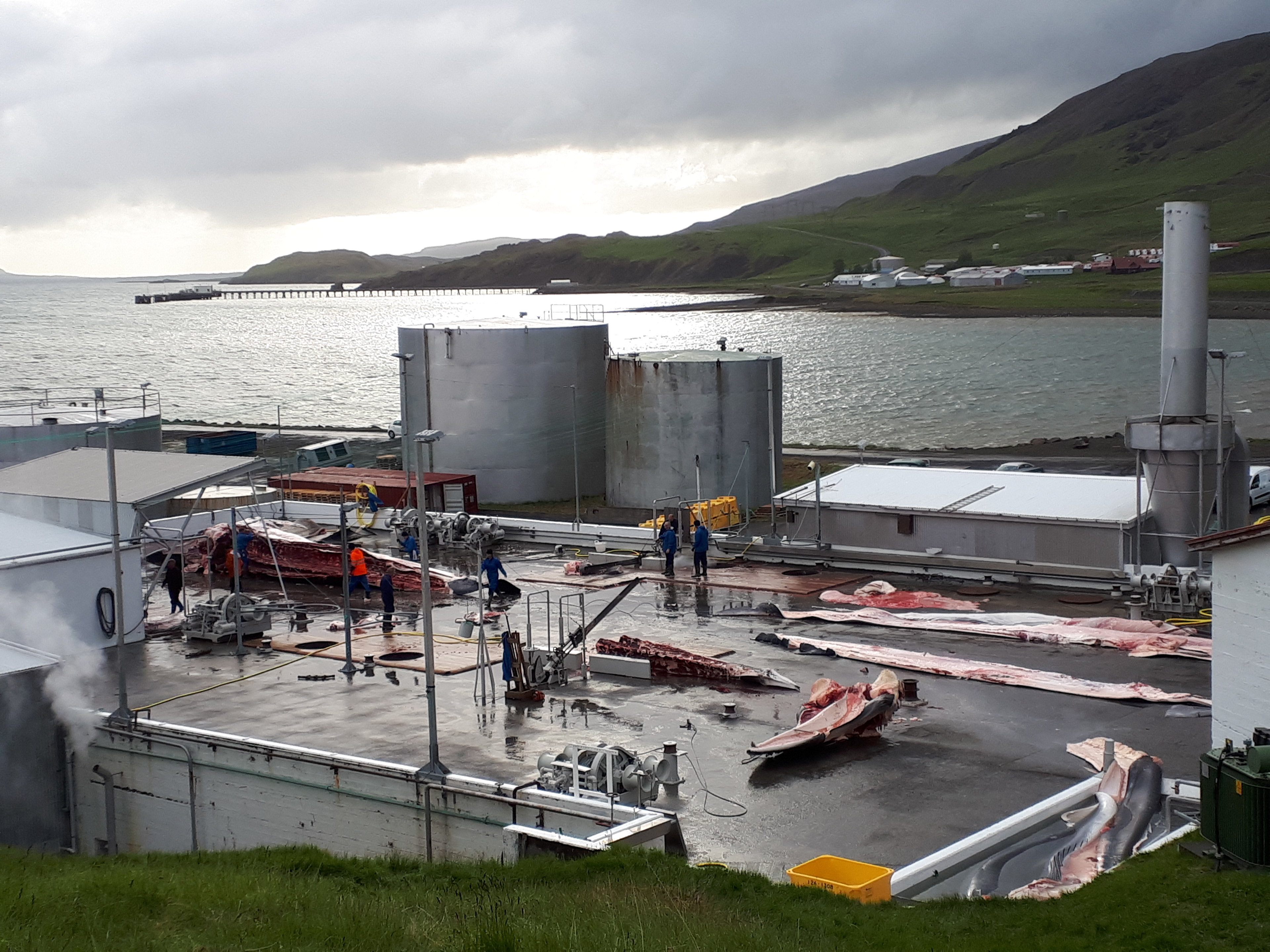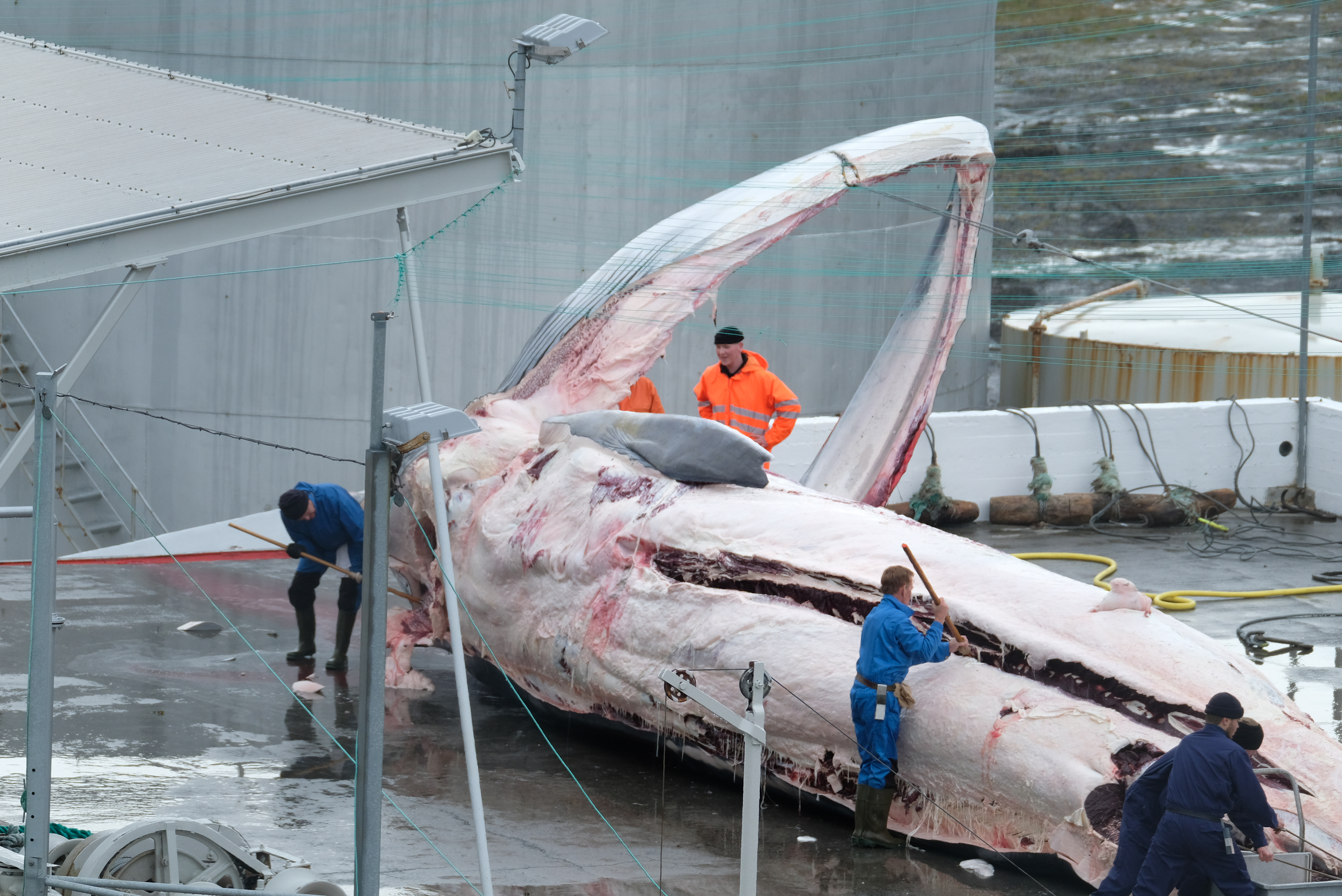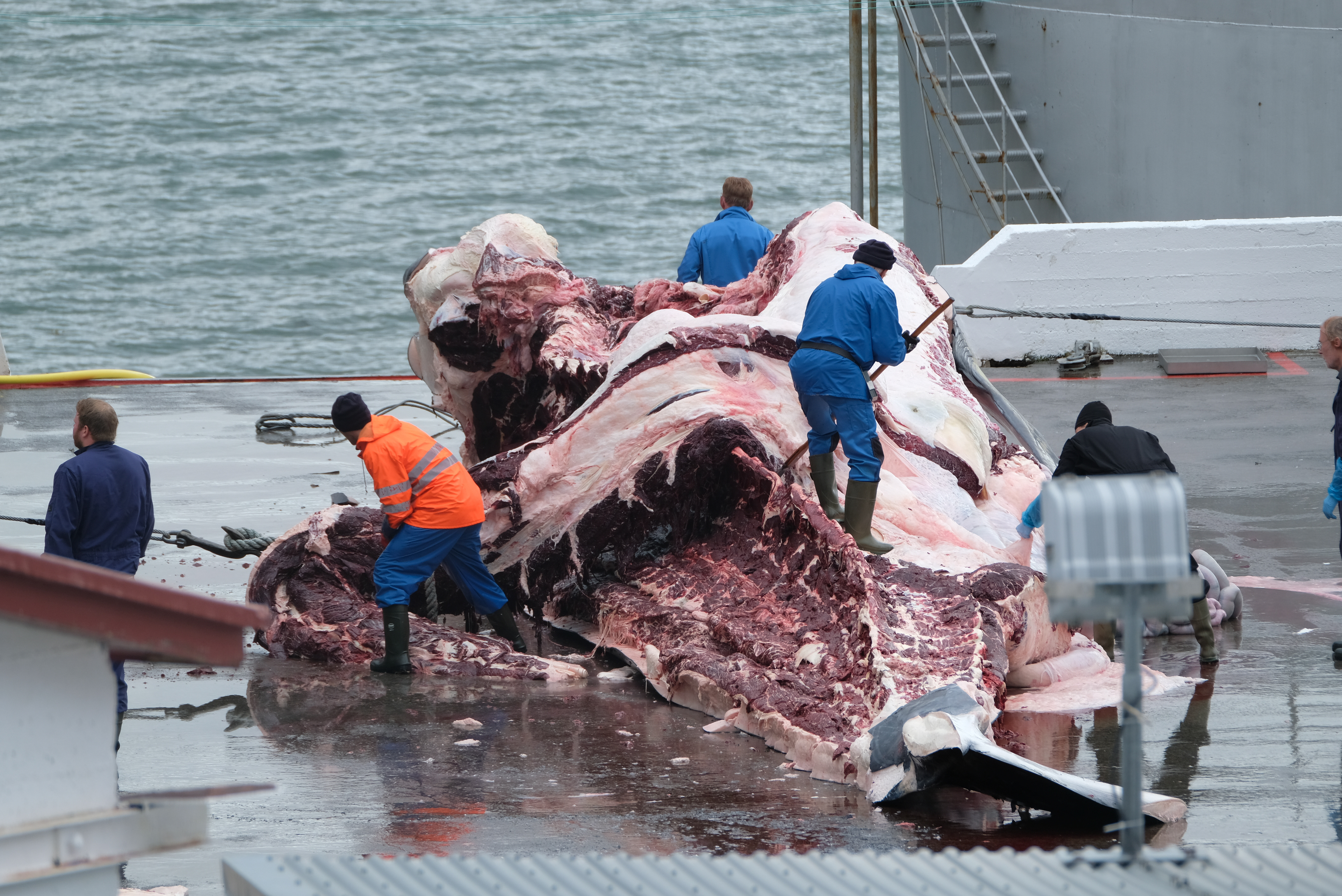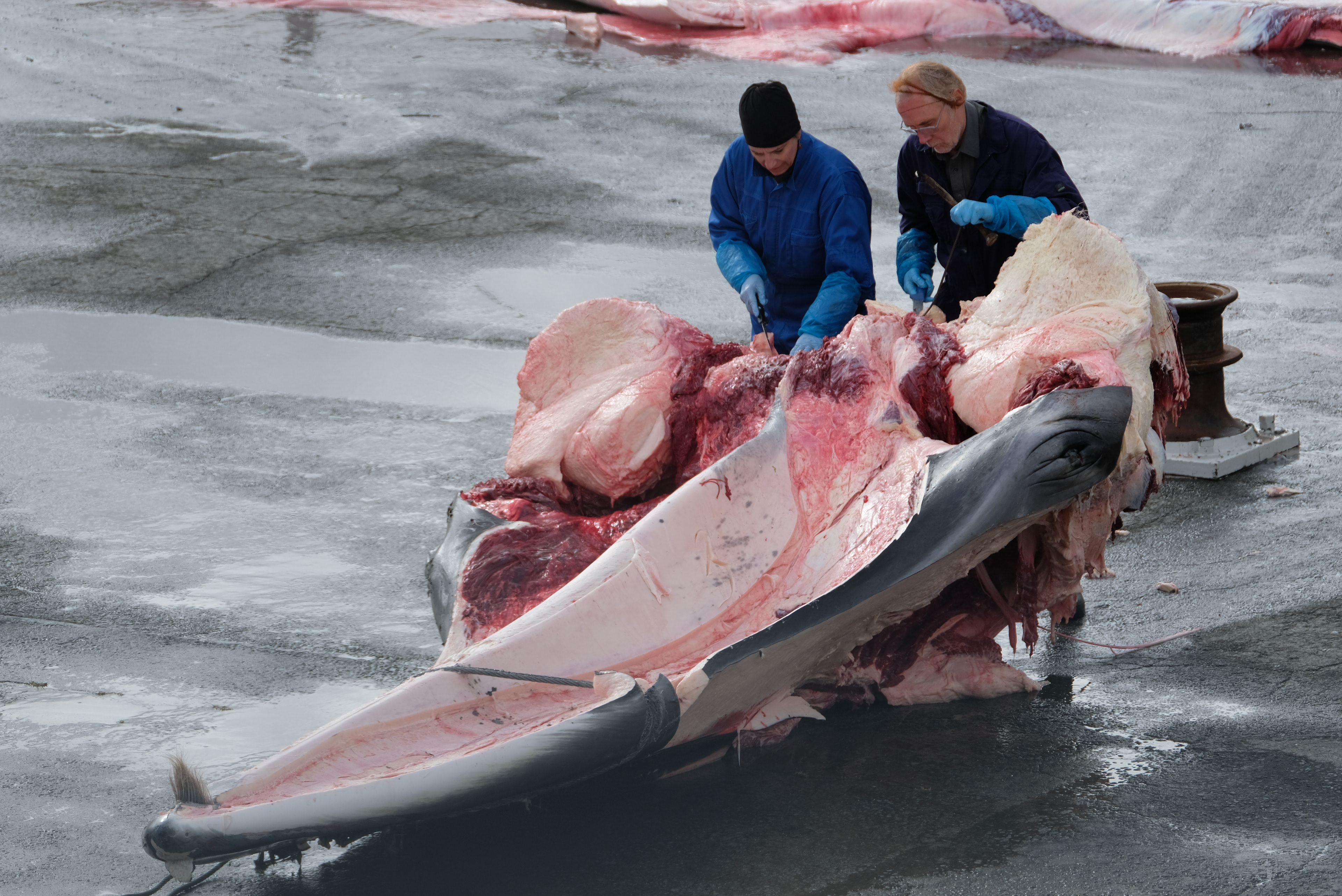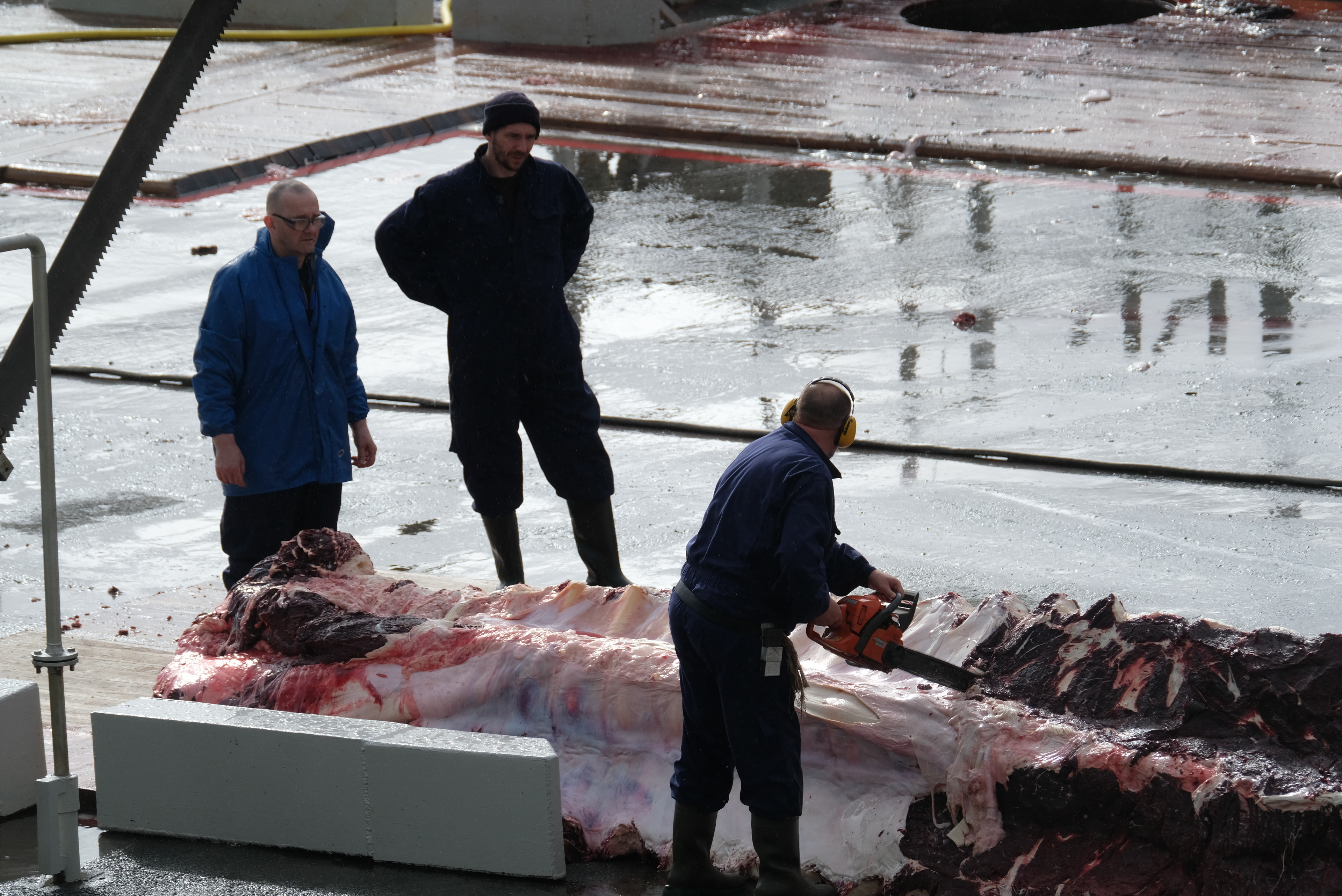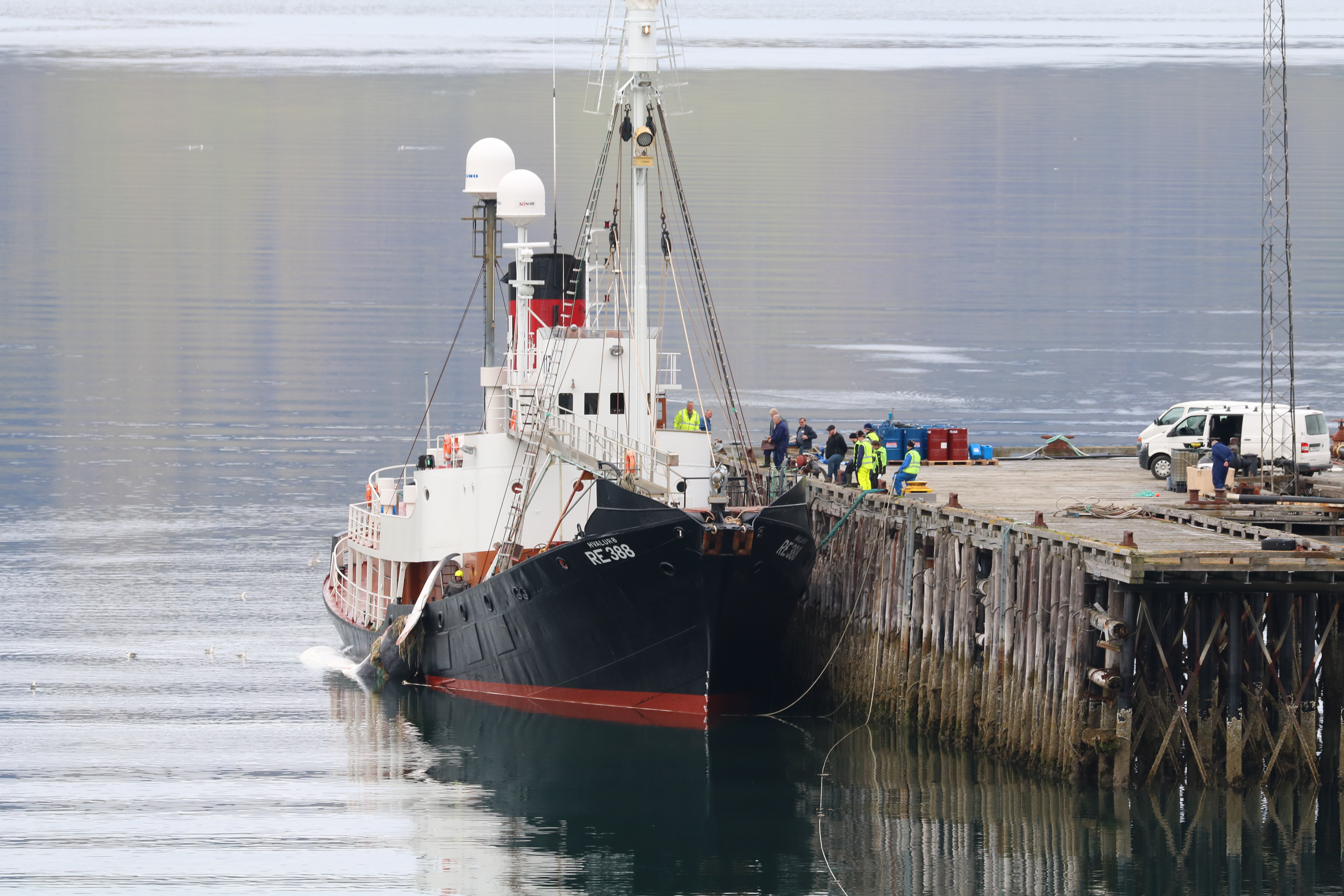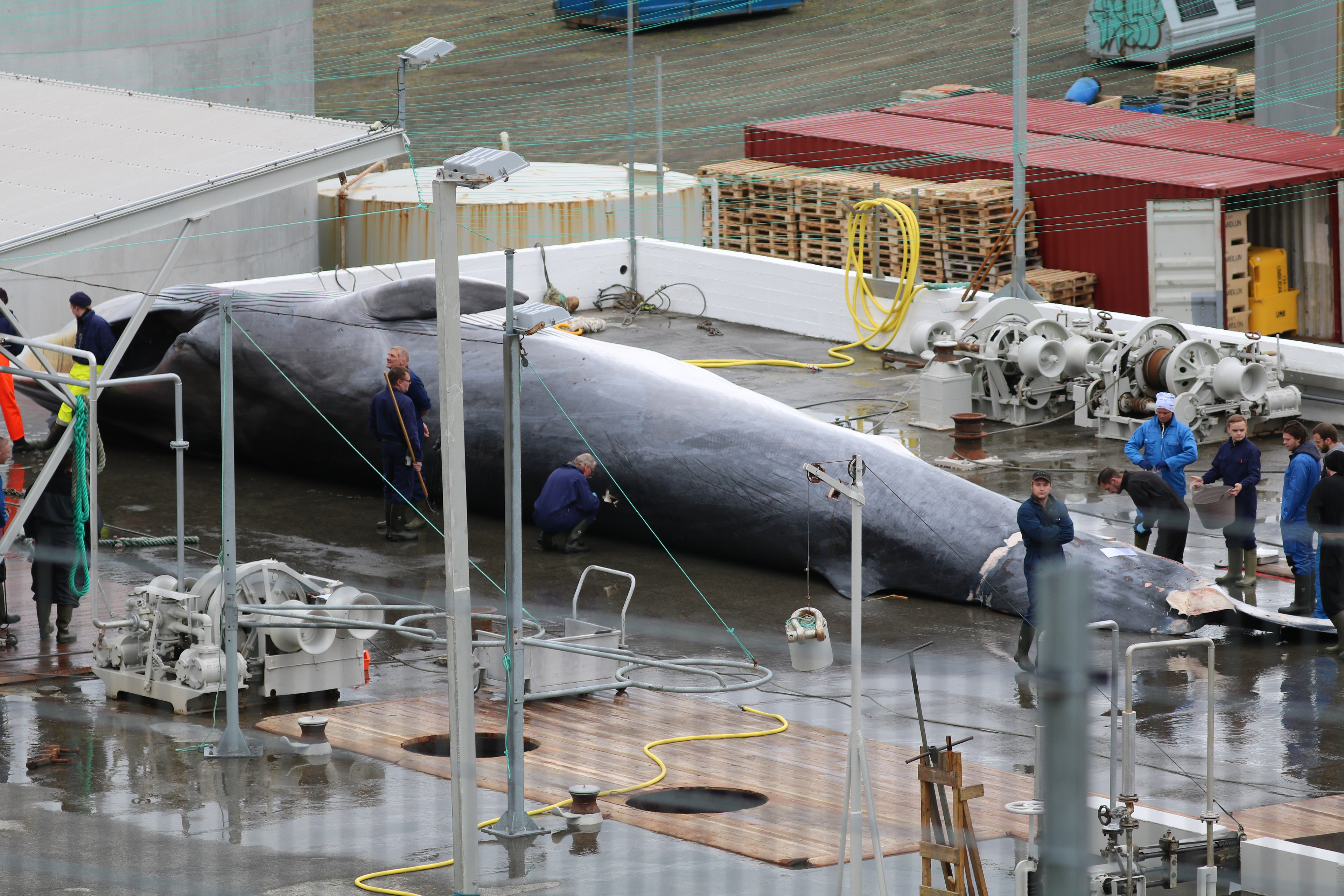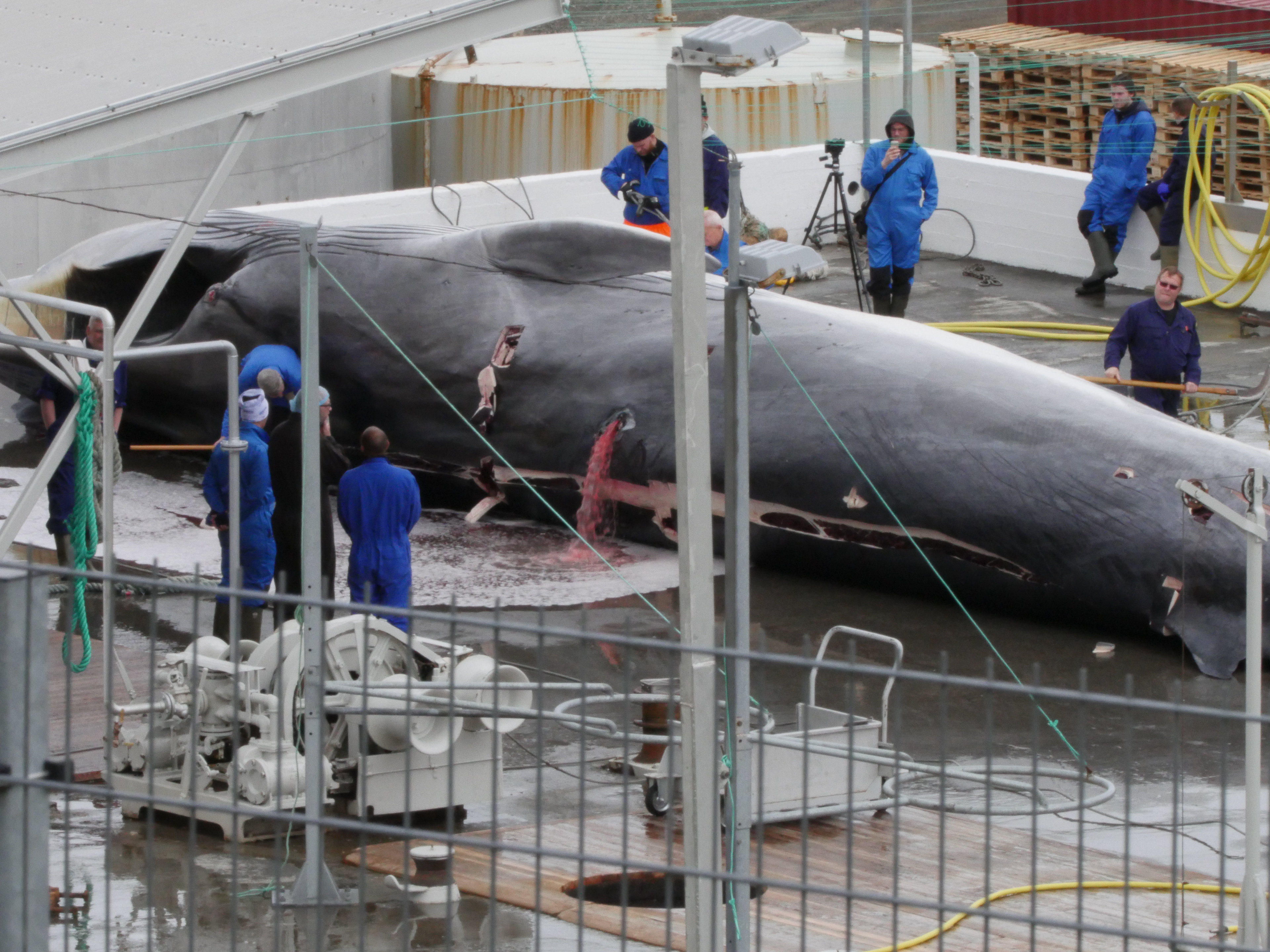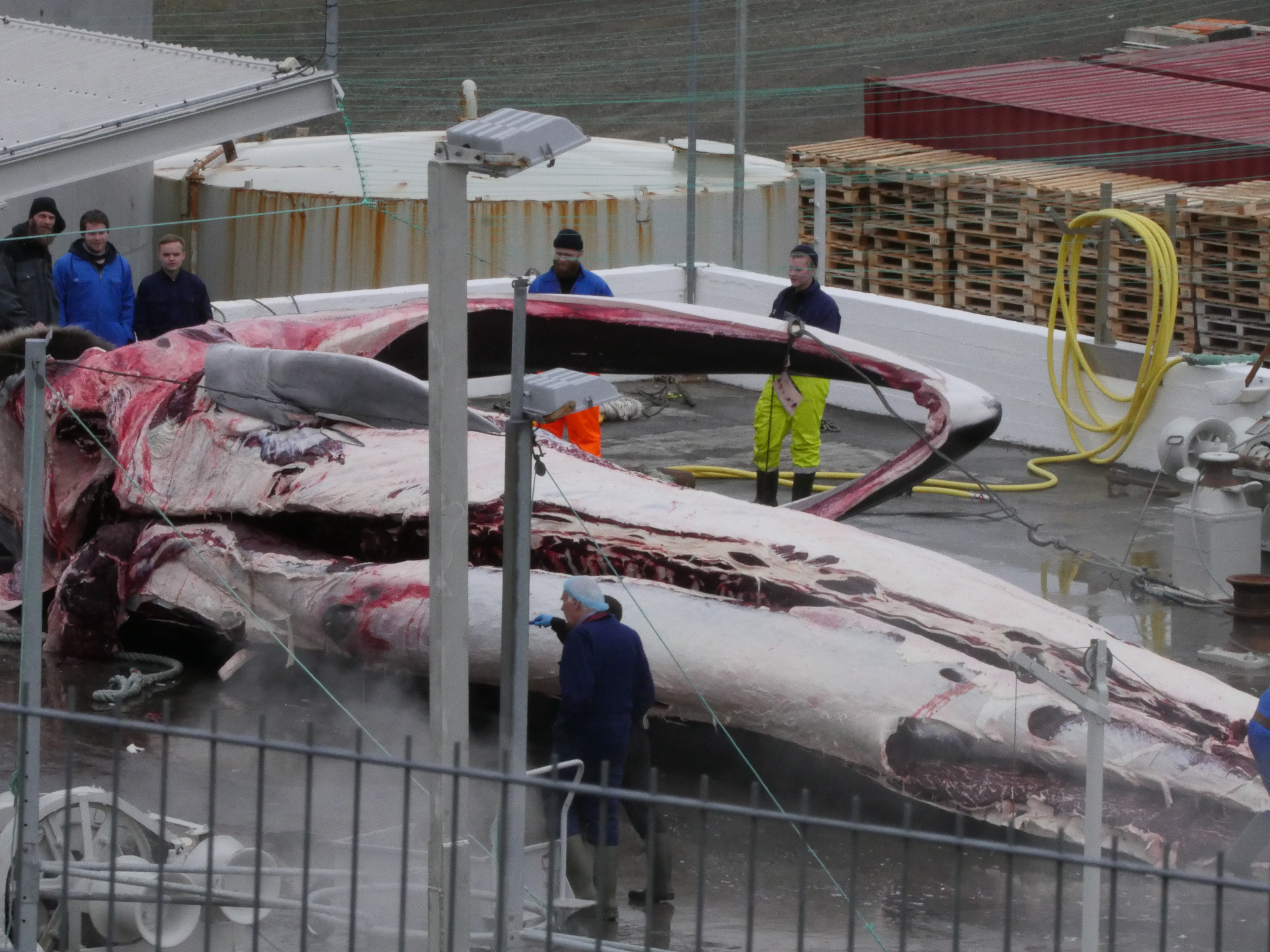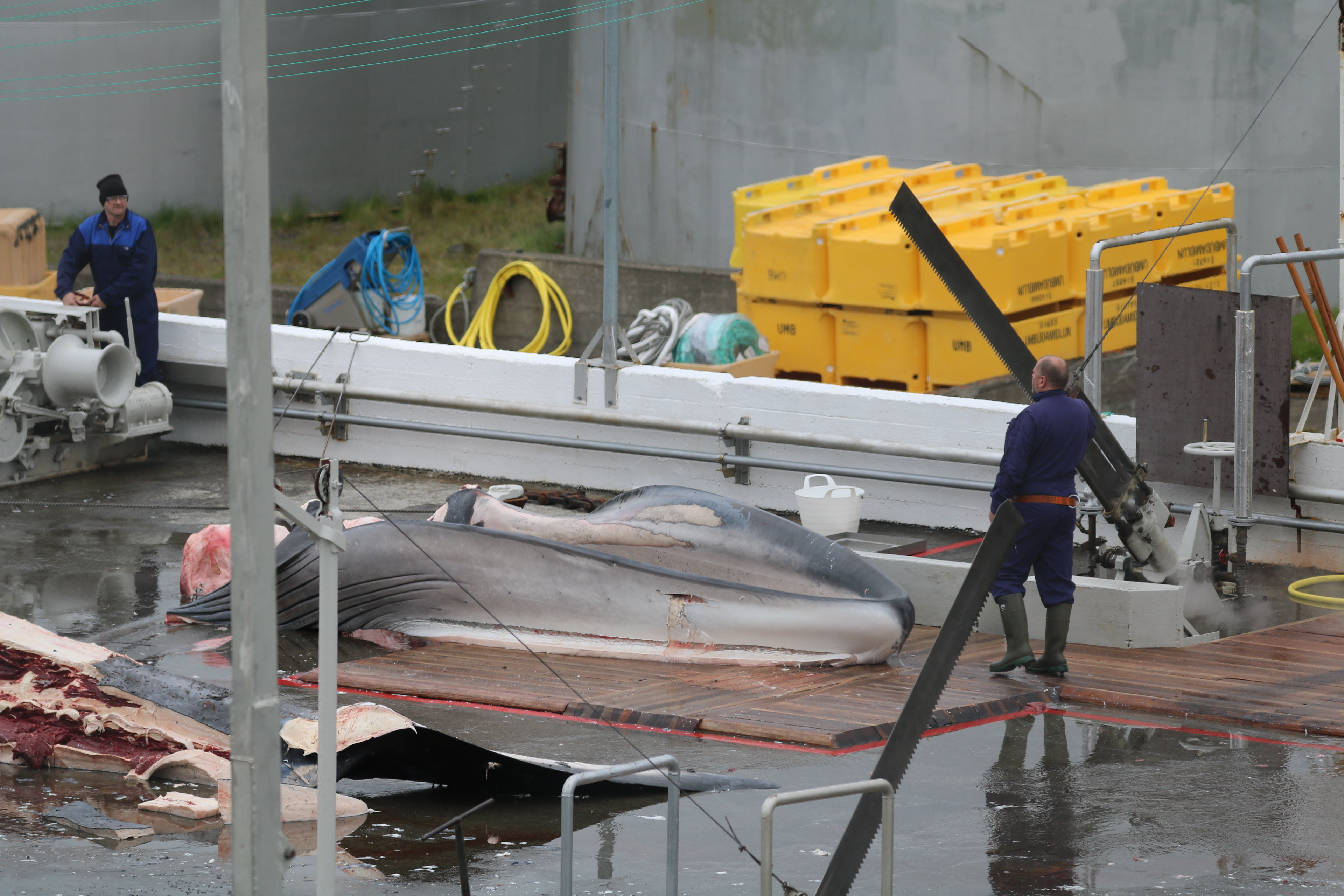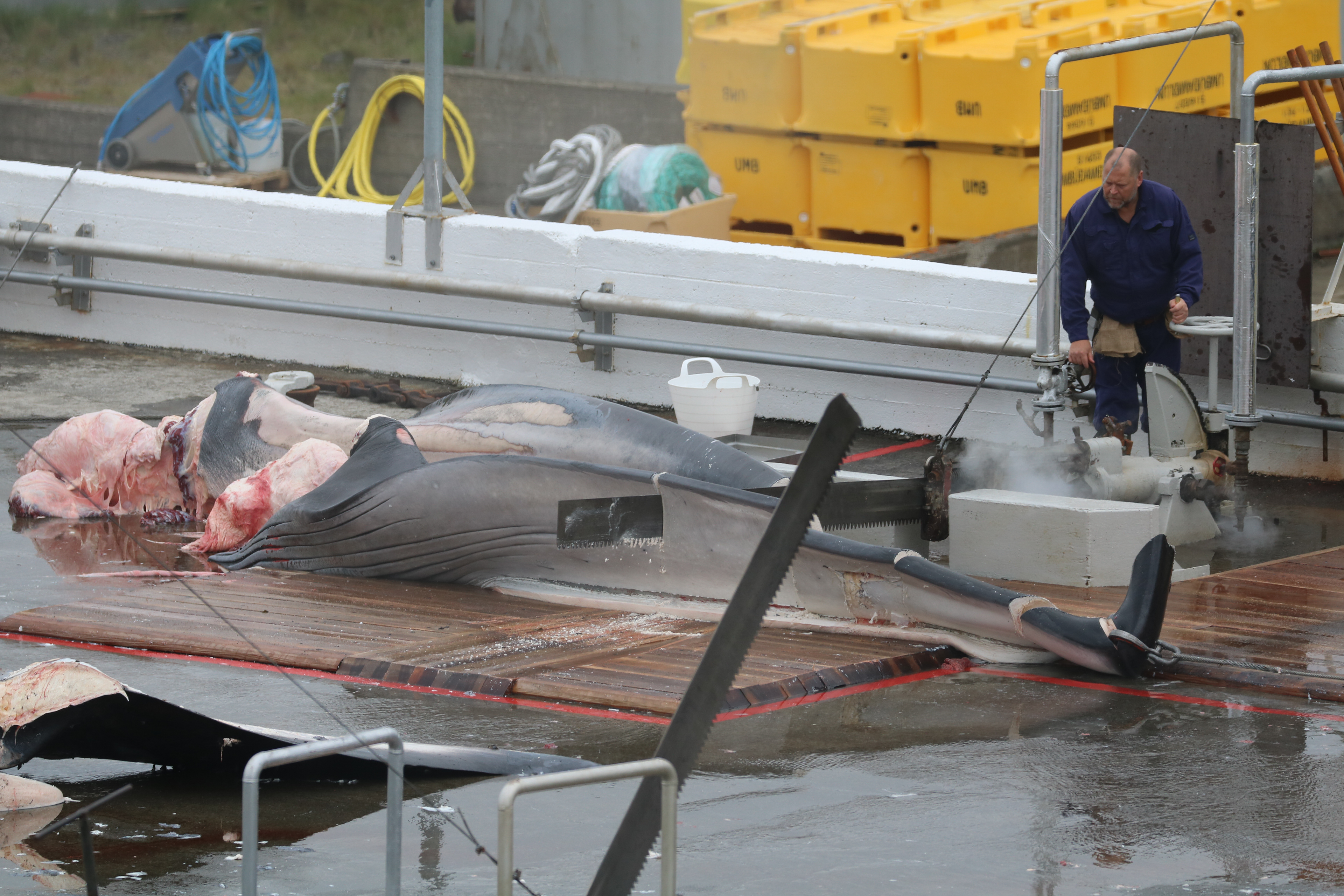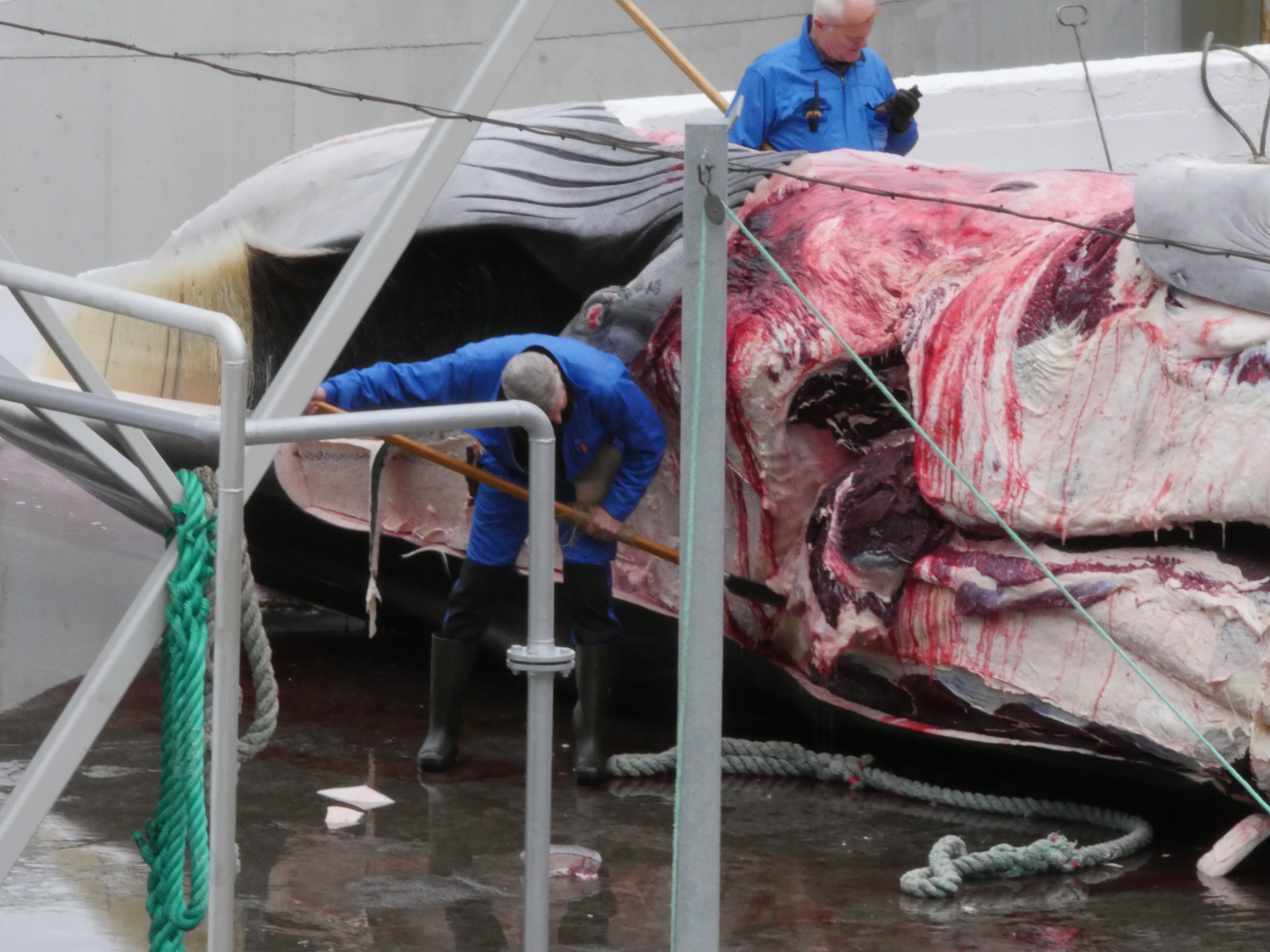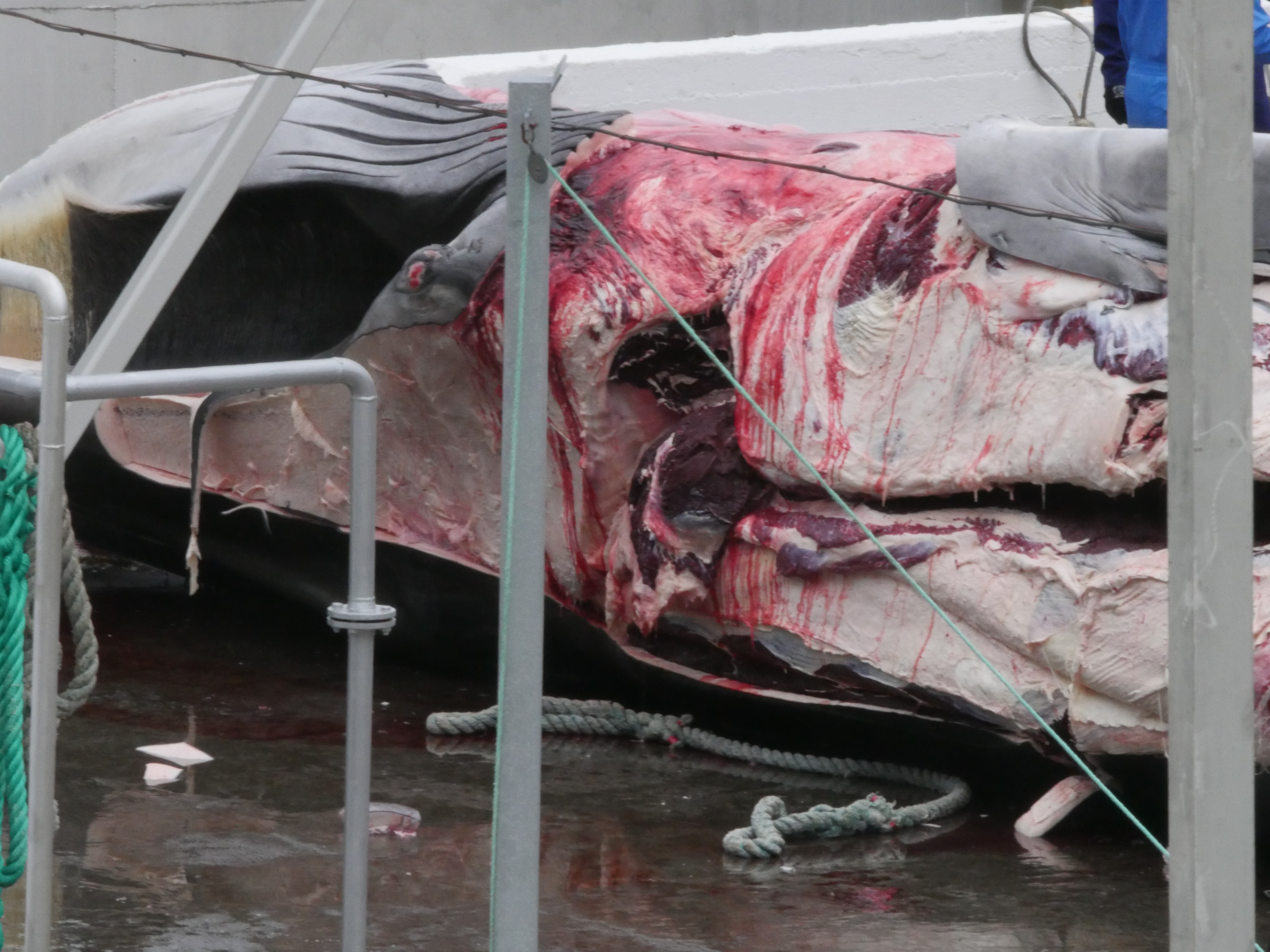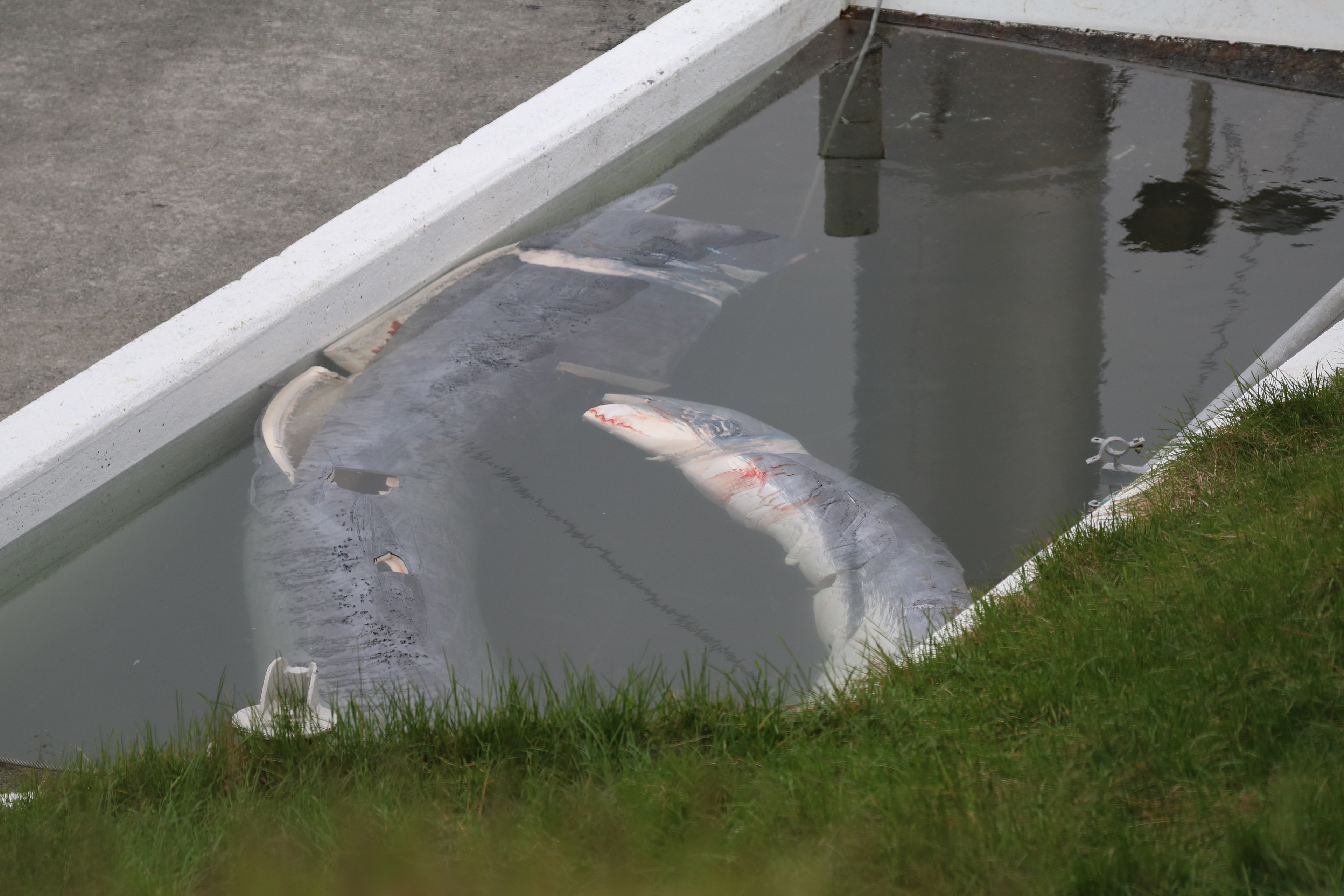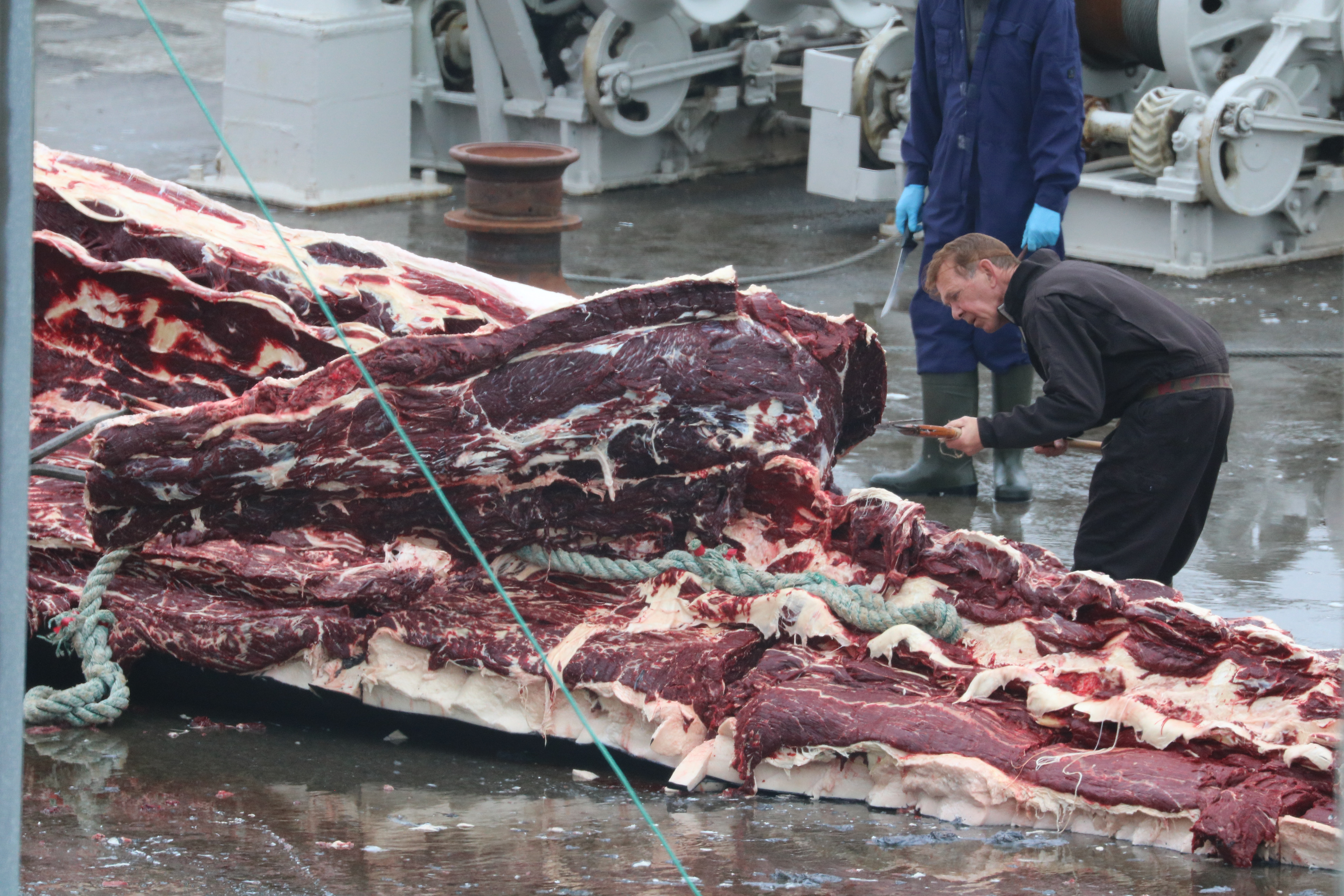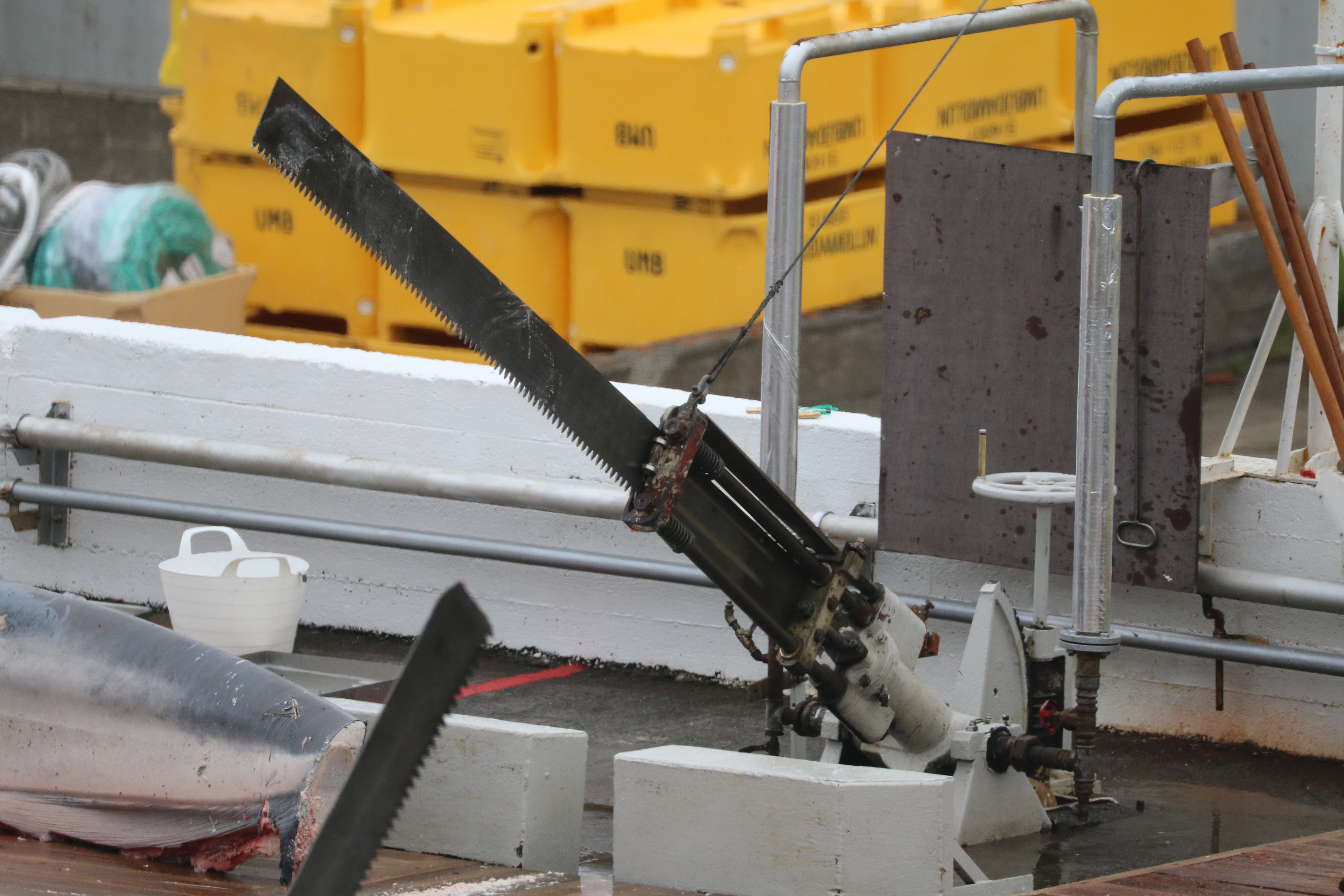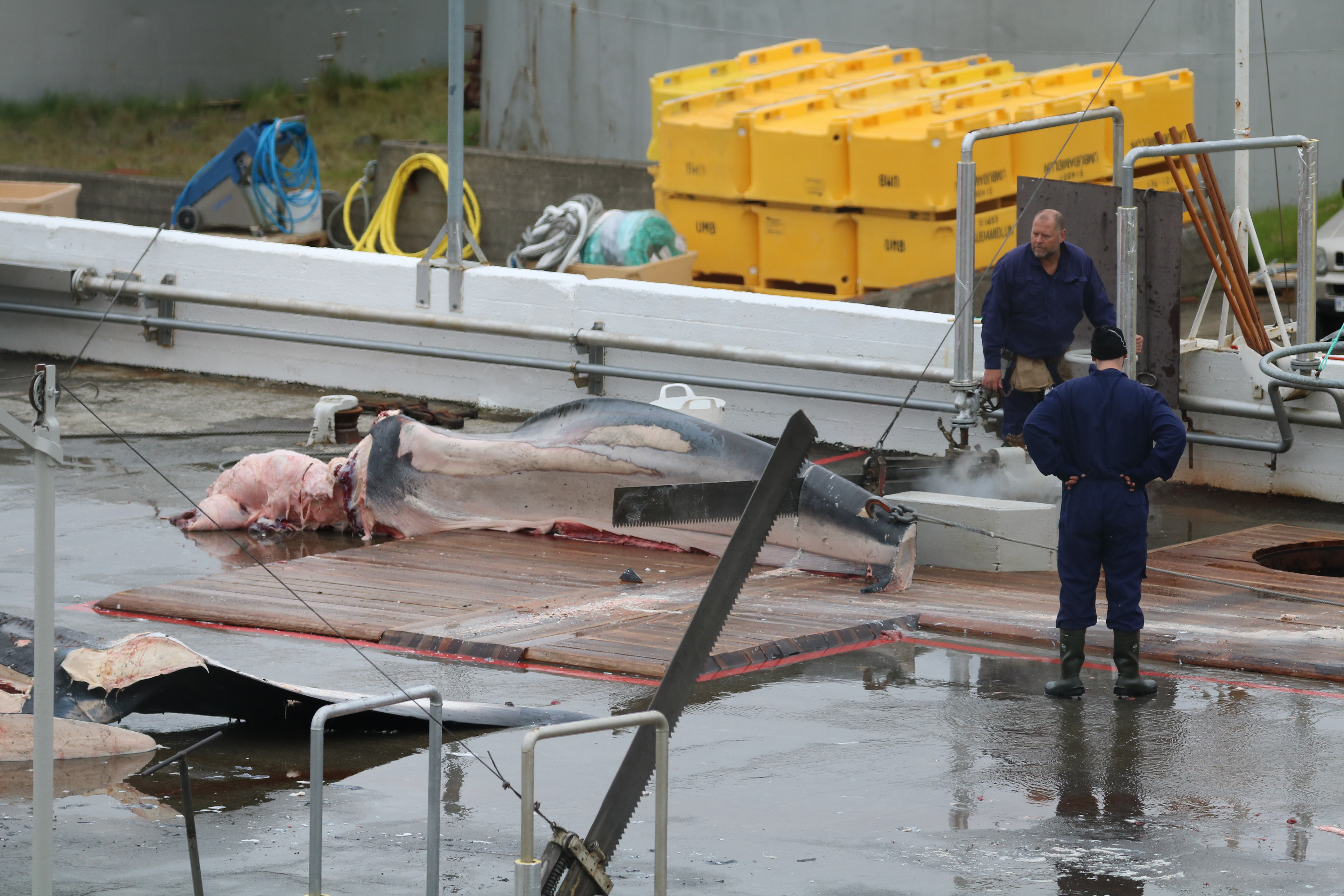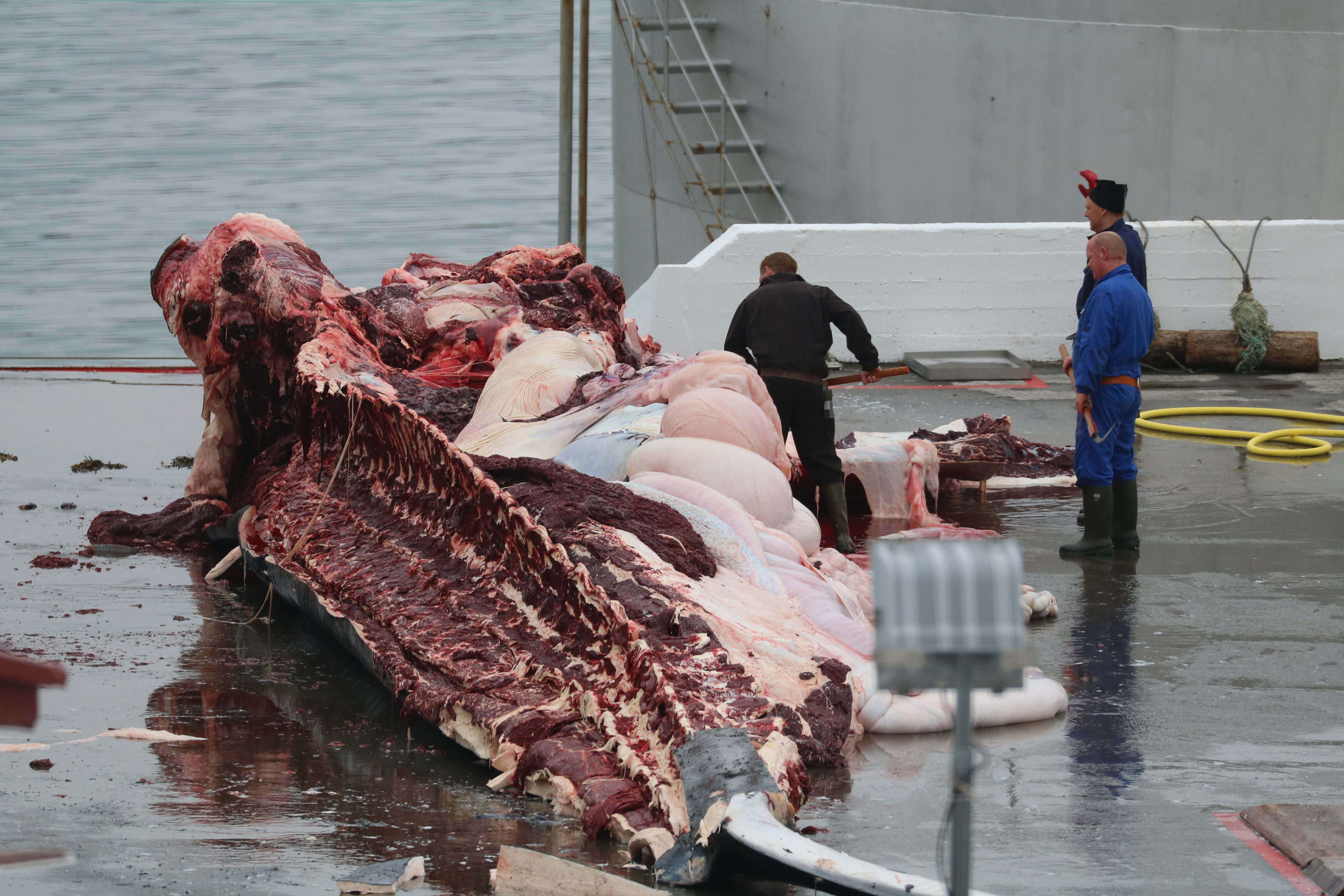 28th June 2018 - Hvalur 9 sails into Hvalfjordur to have it's harpoon gun fitted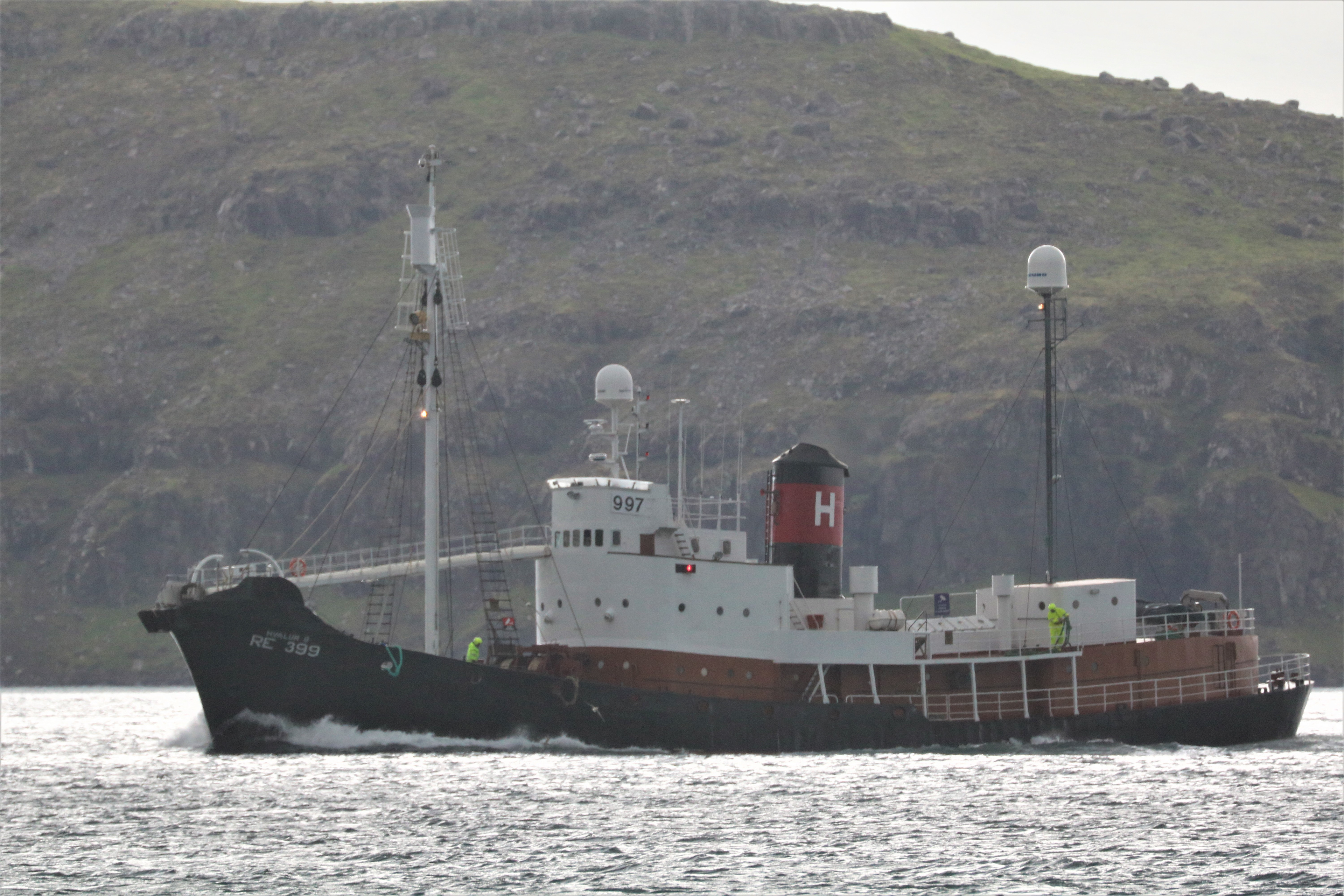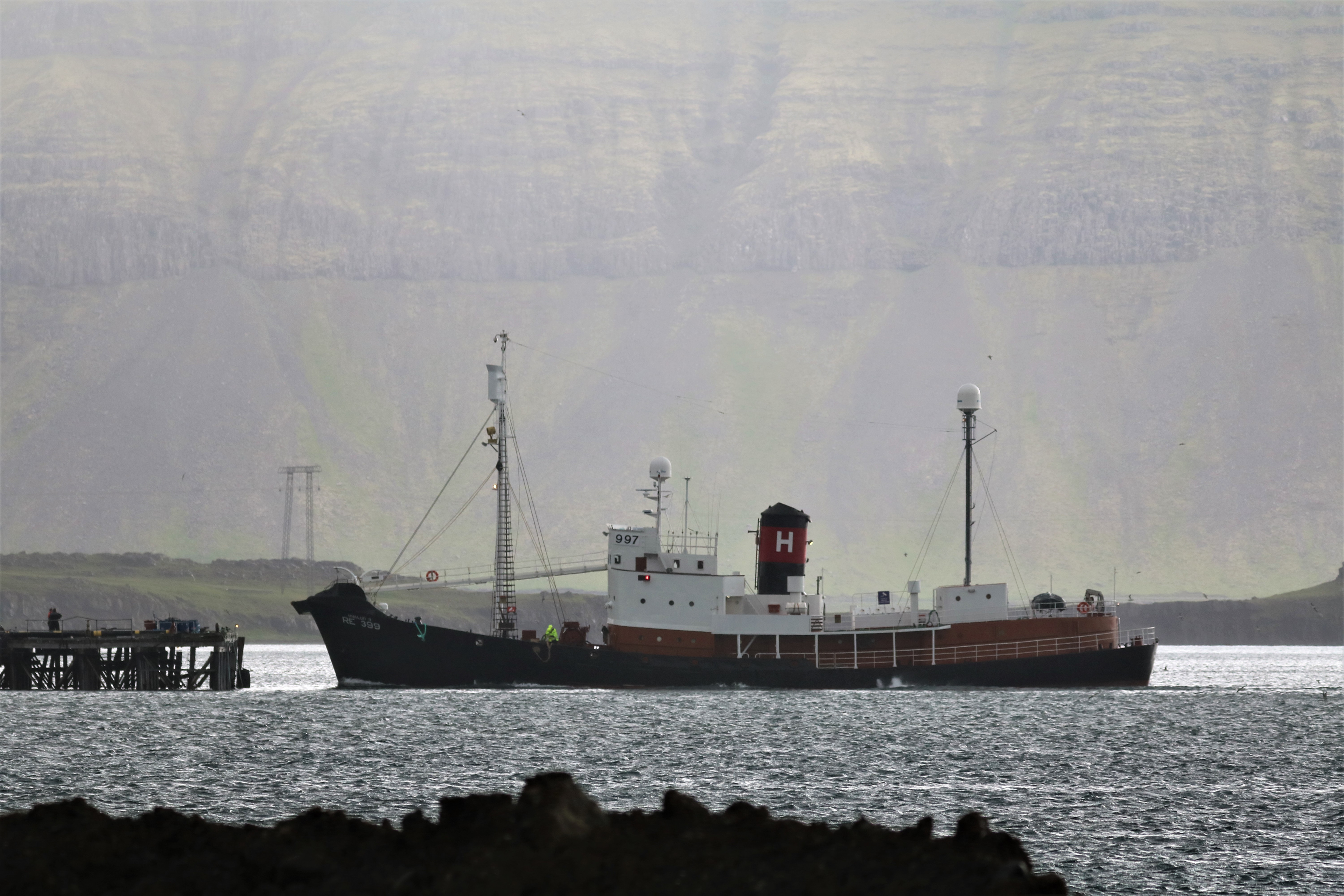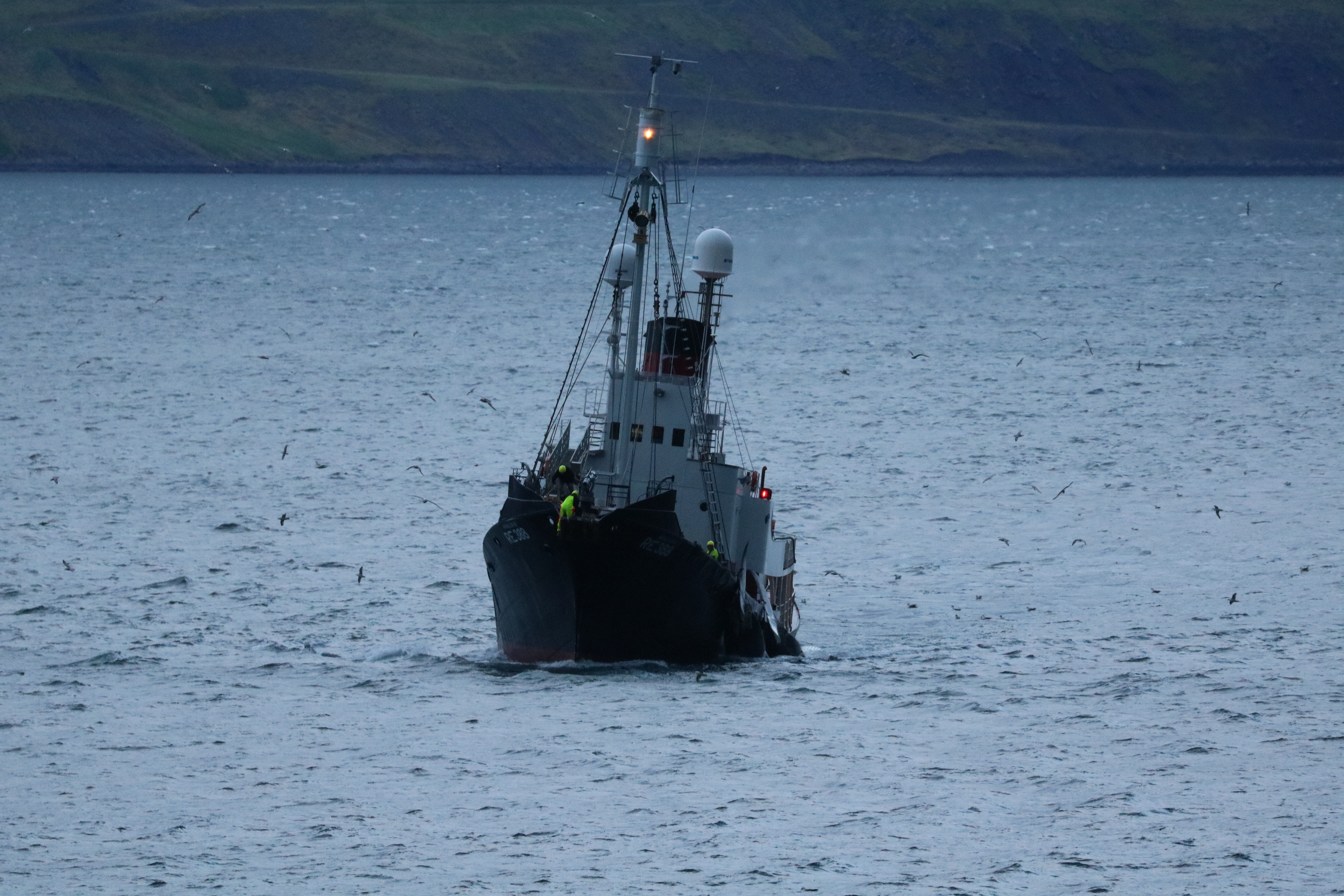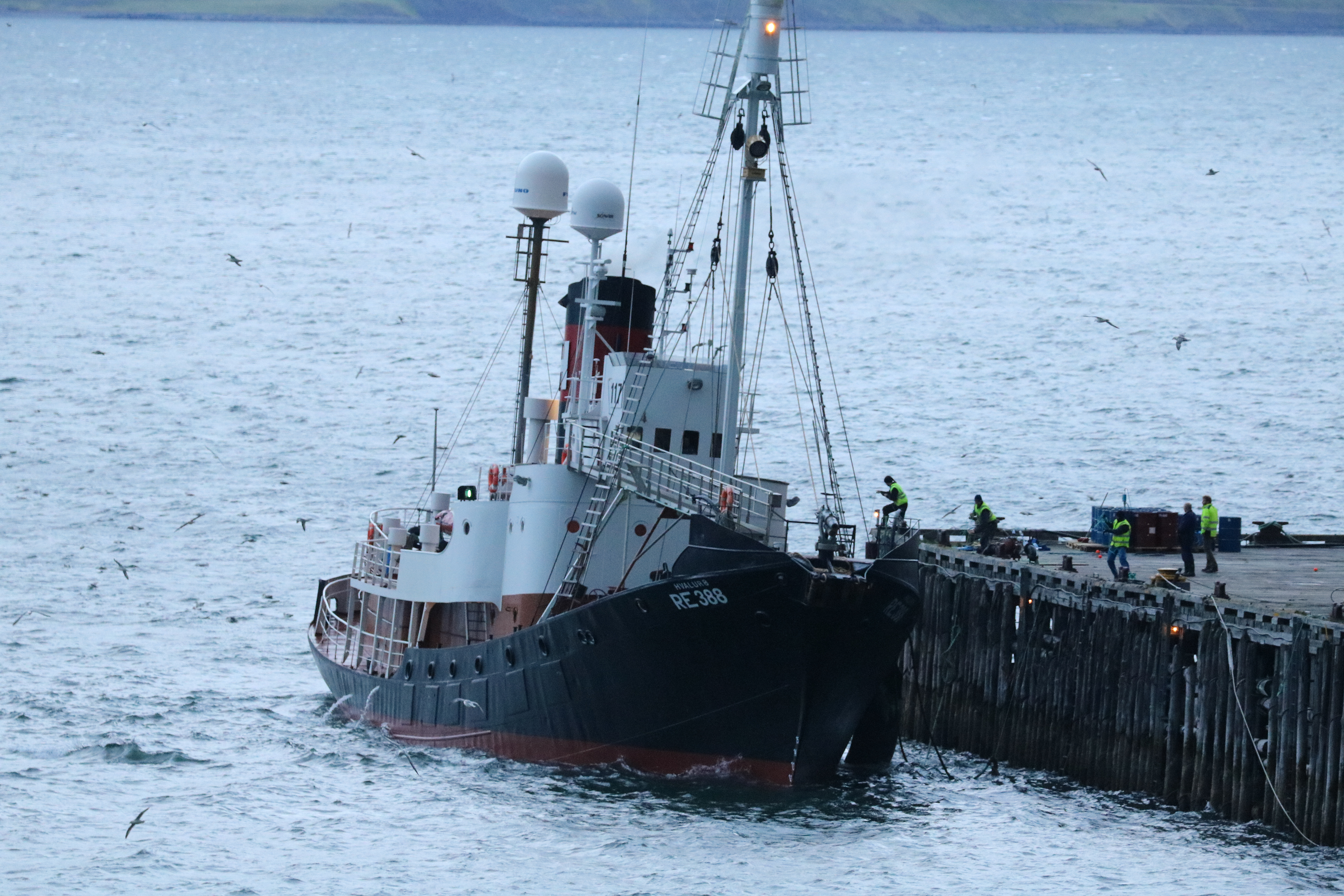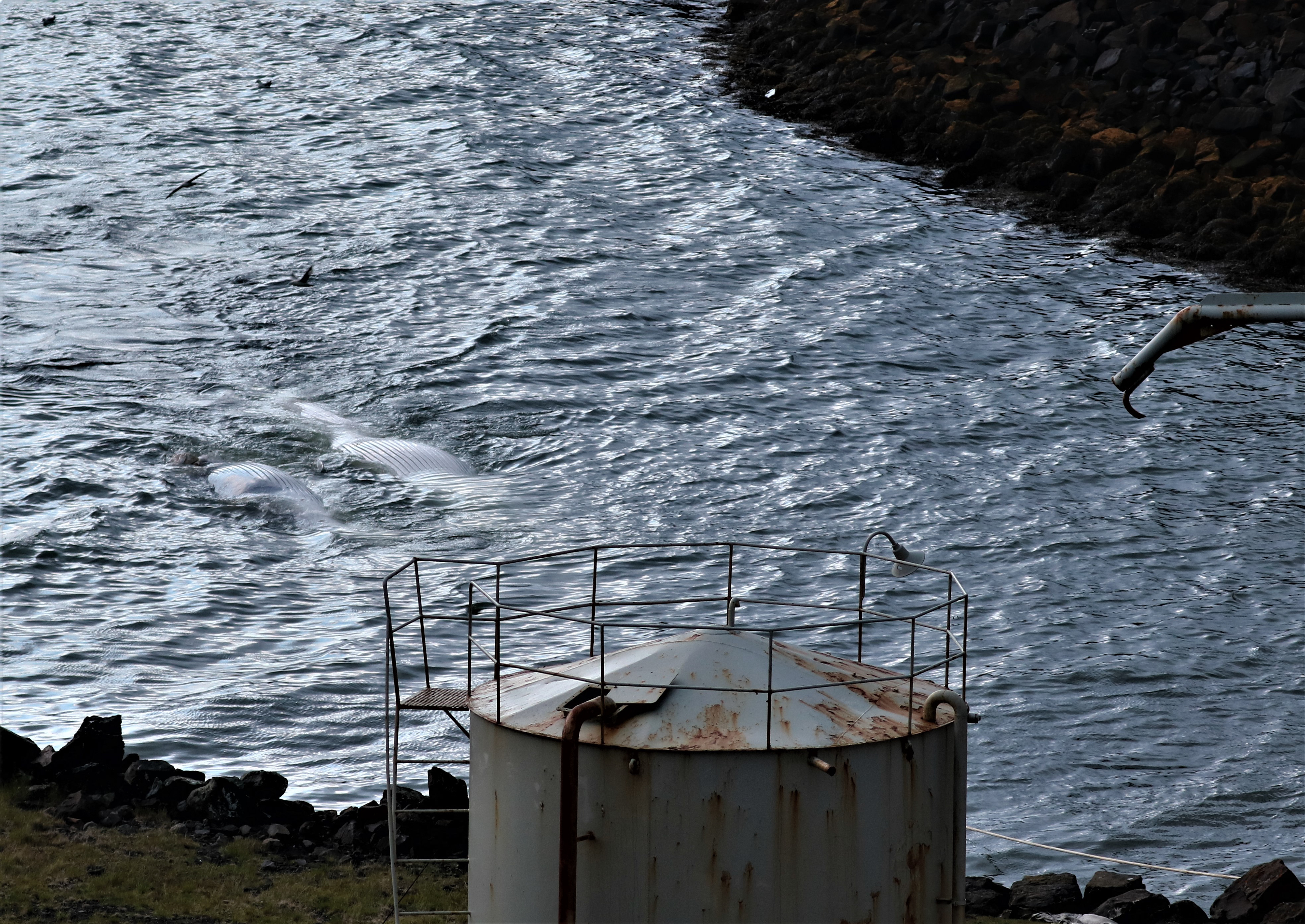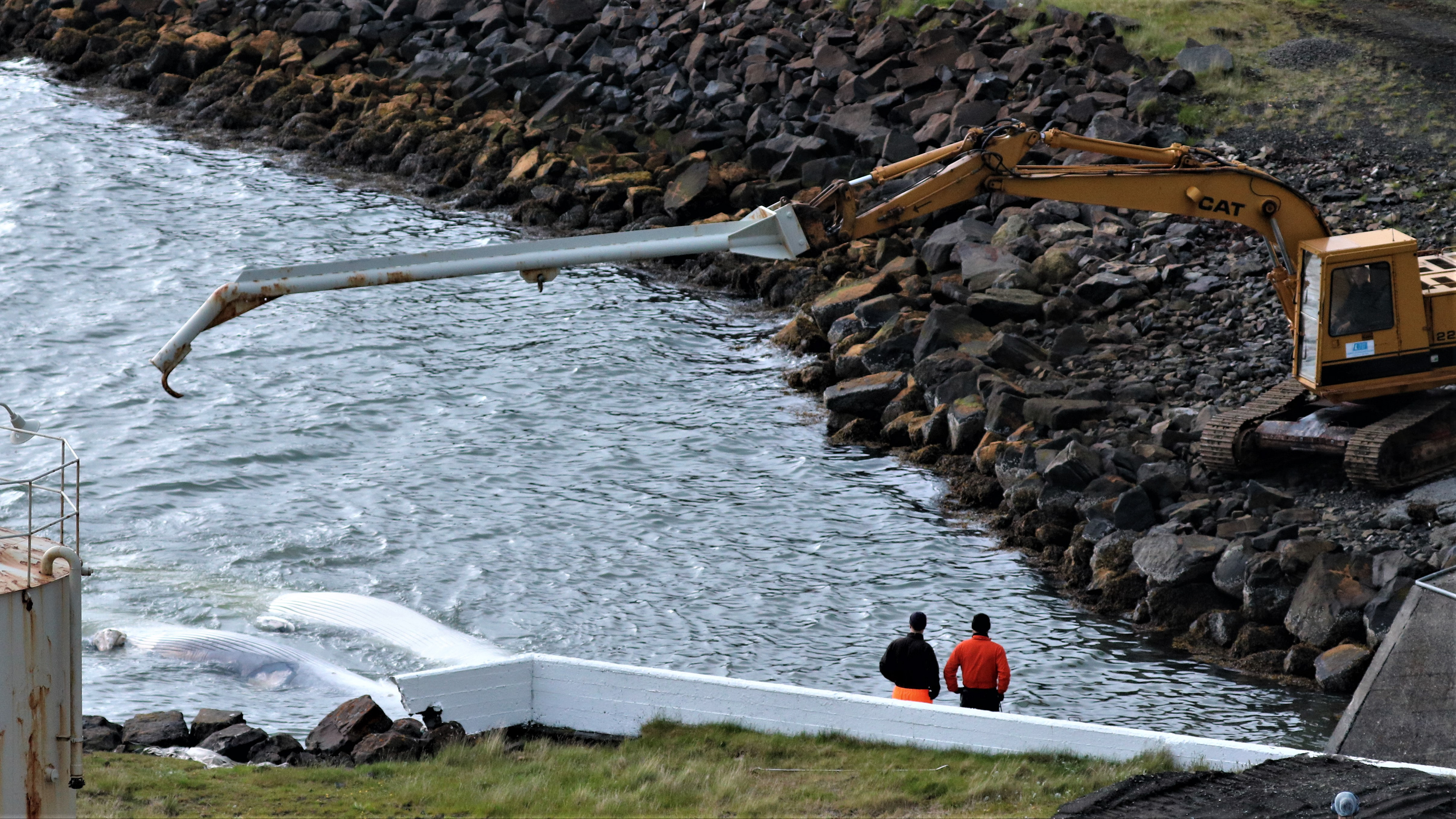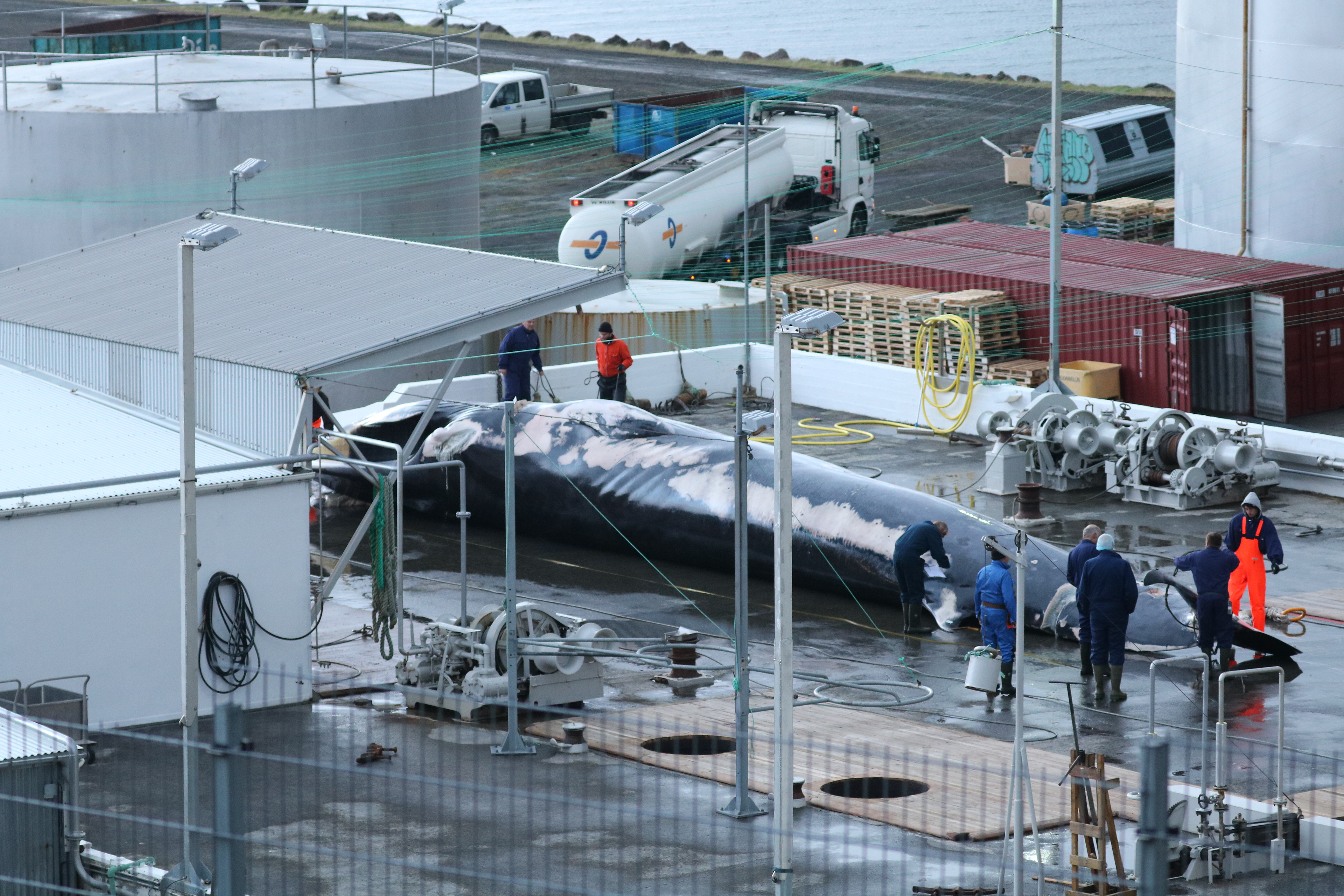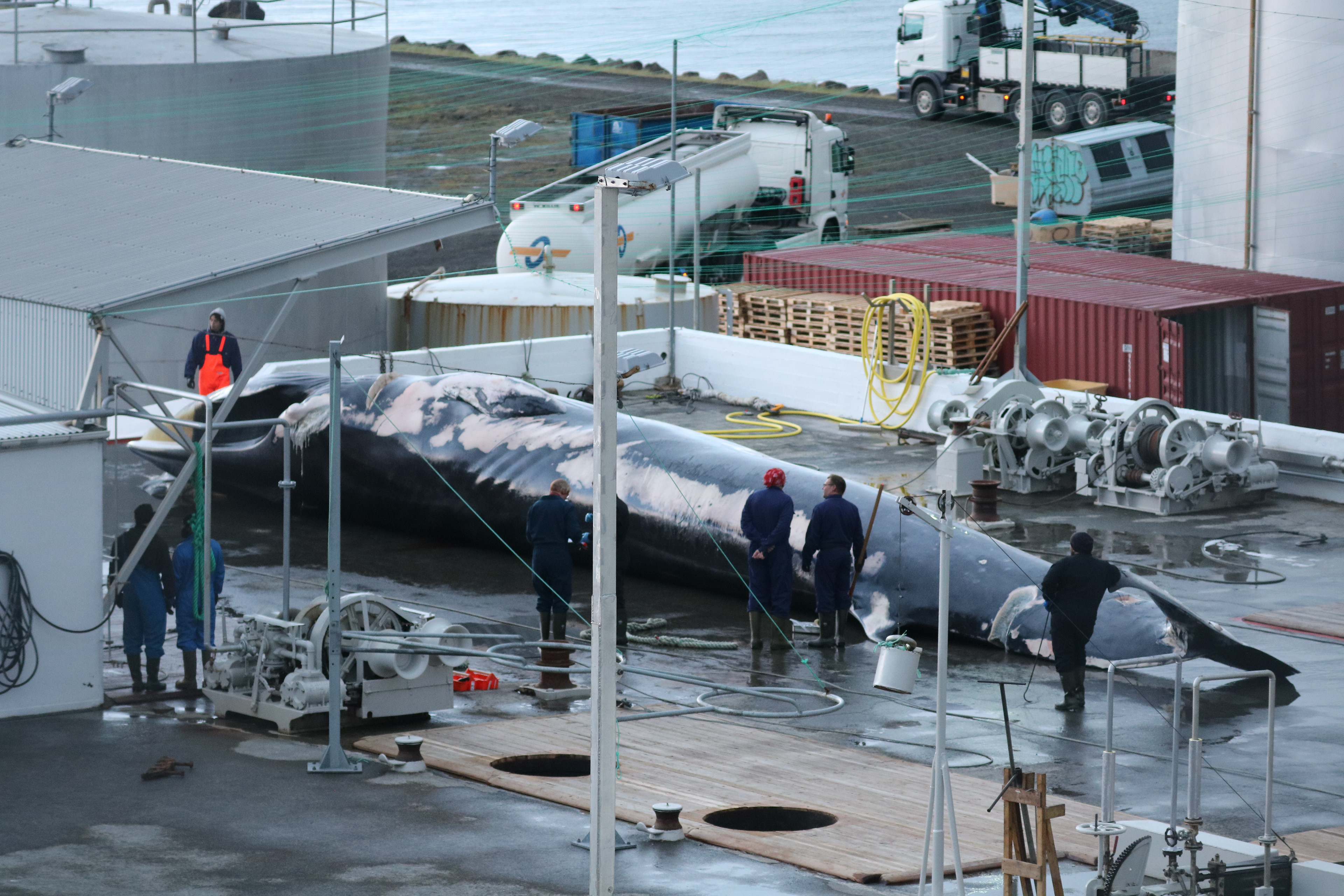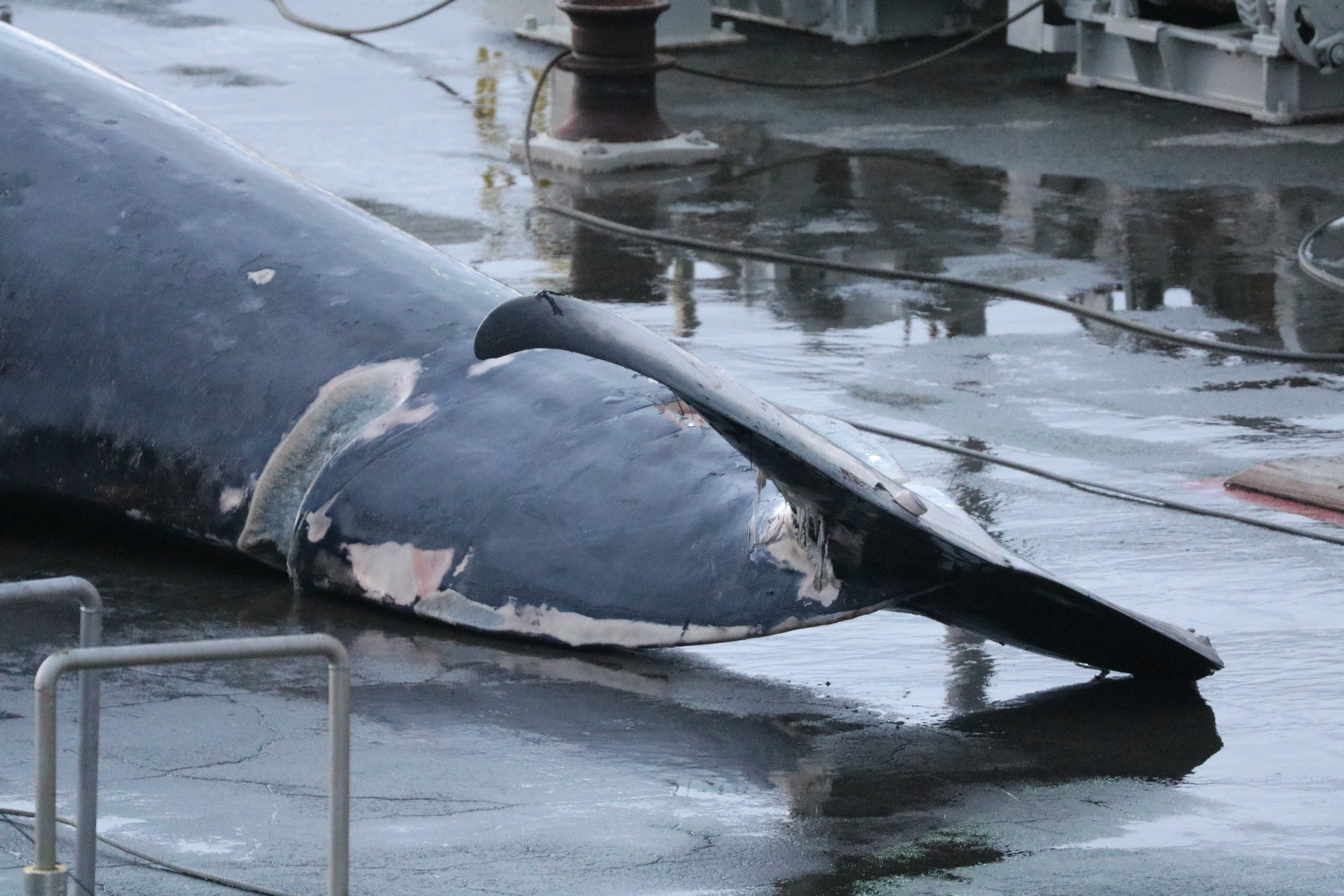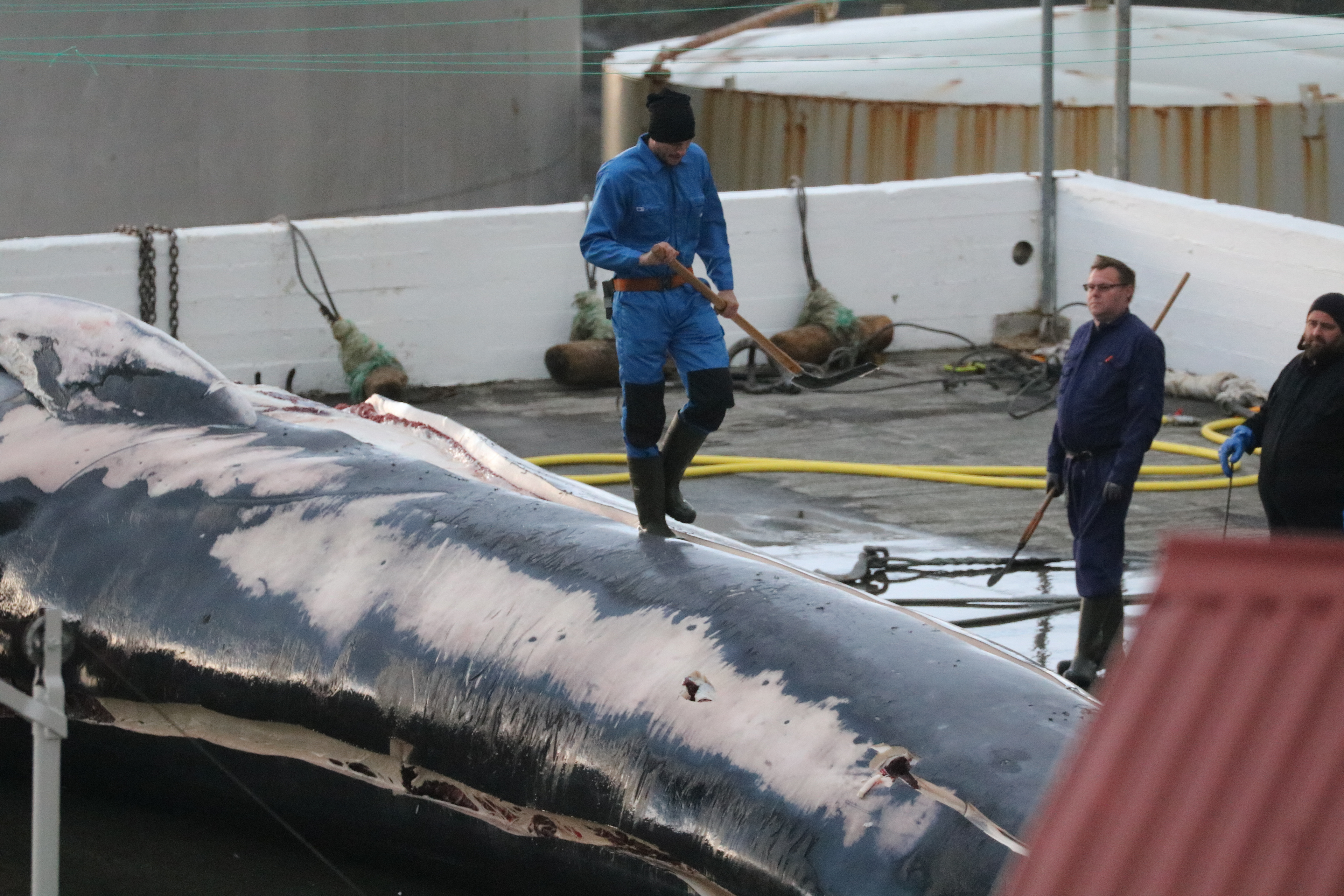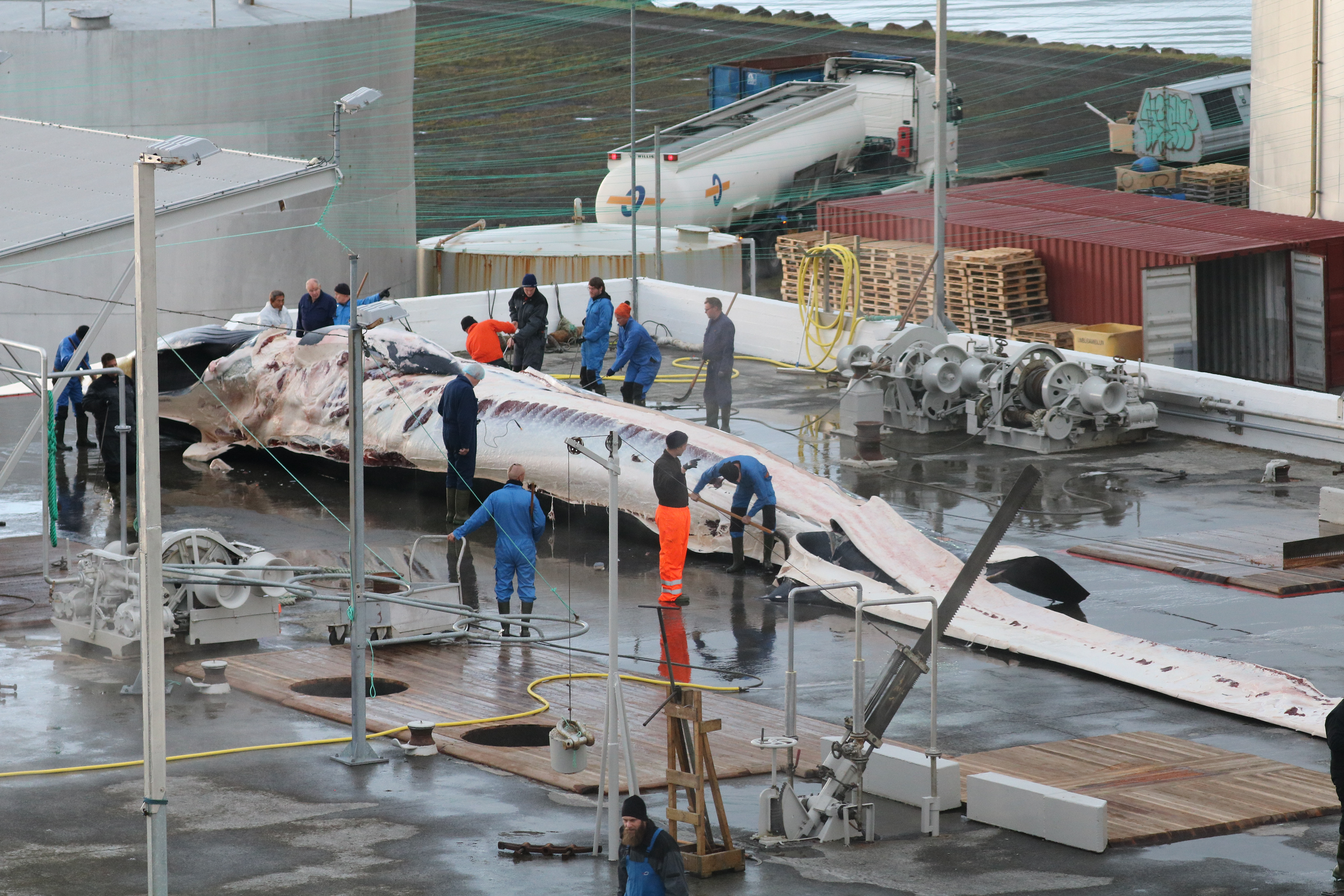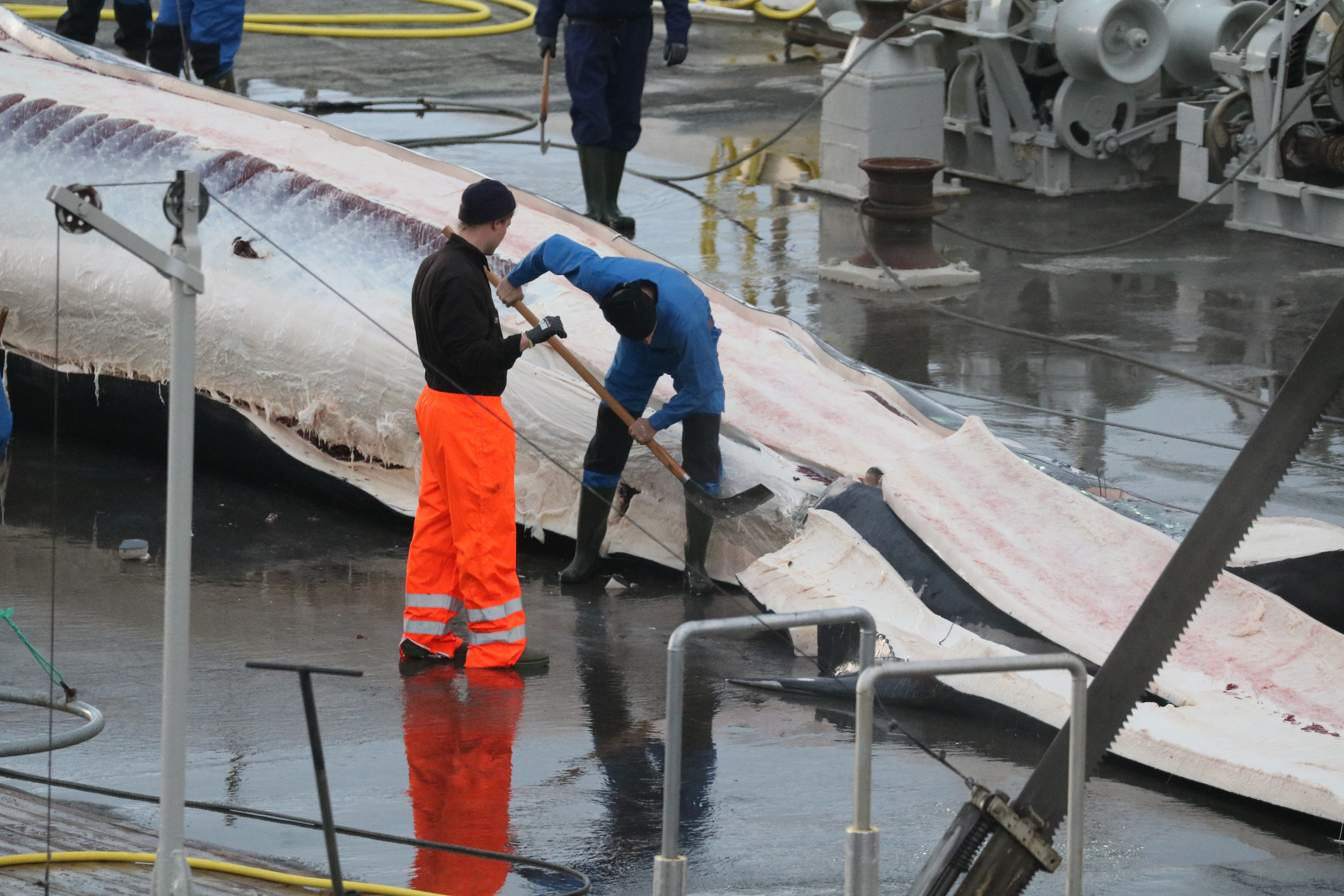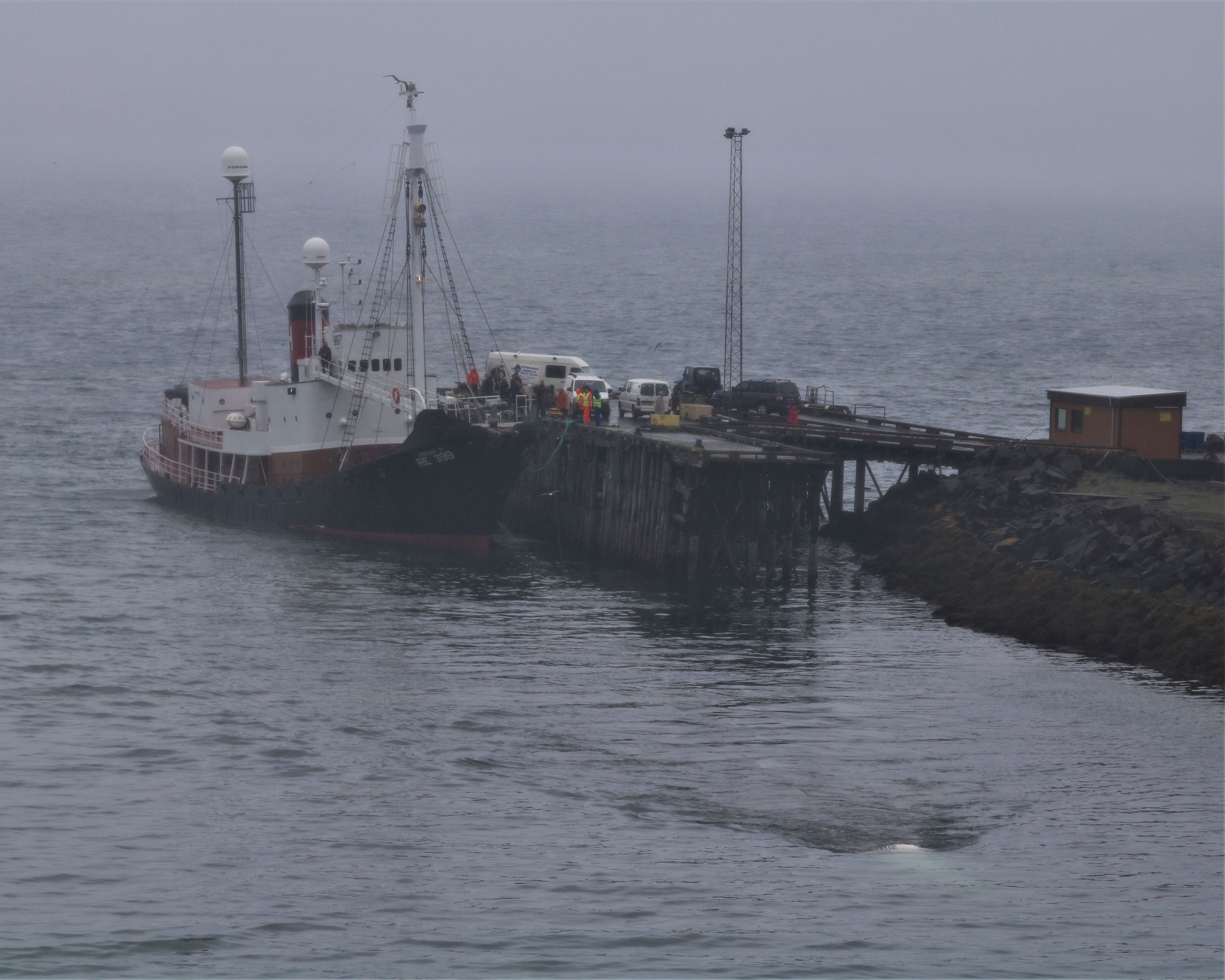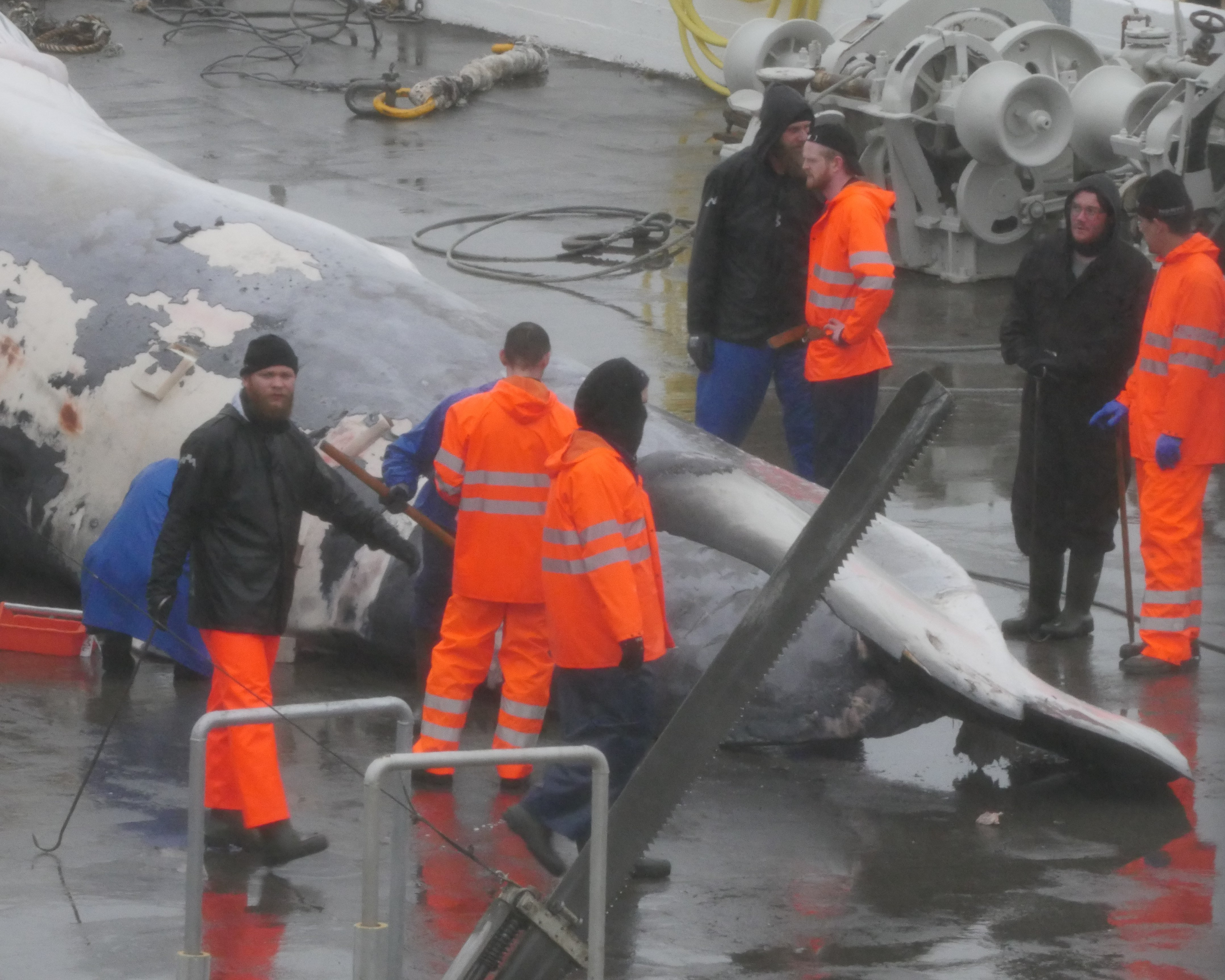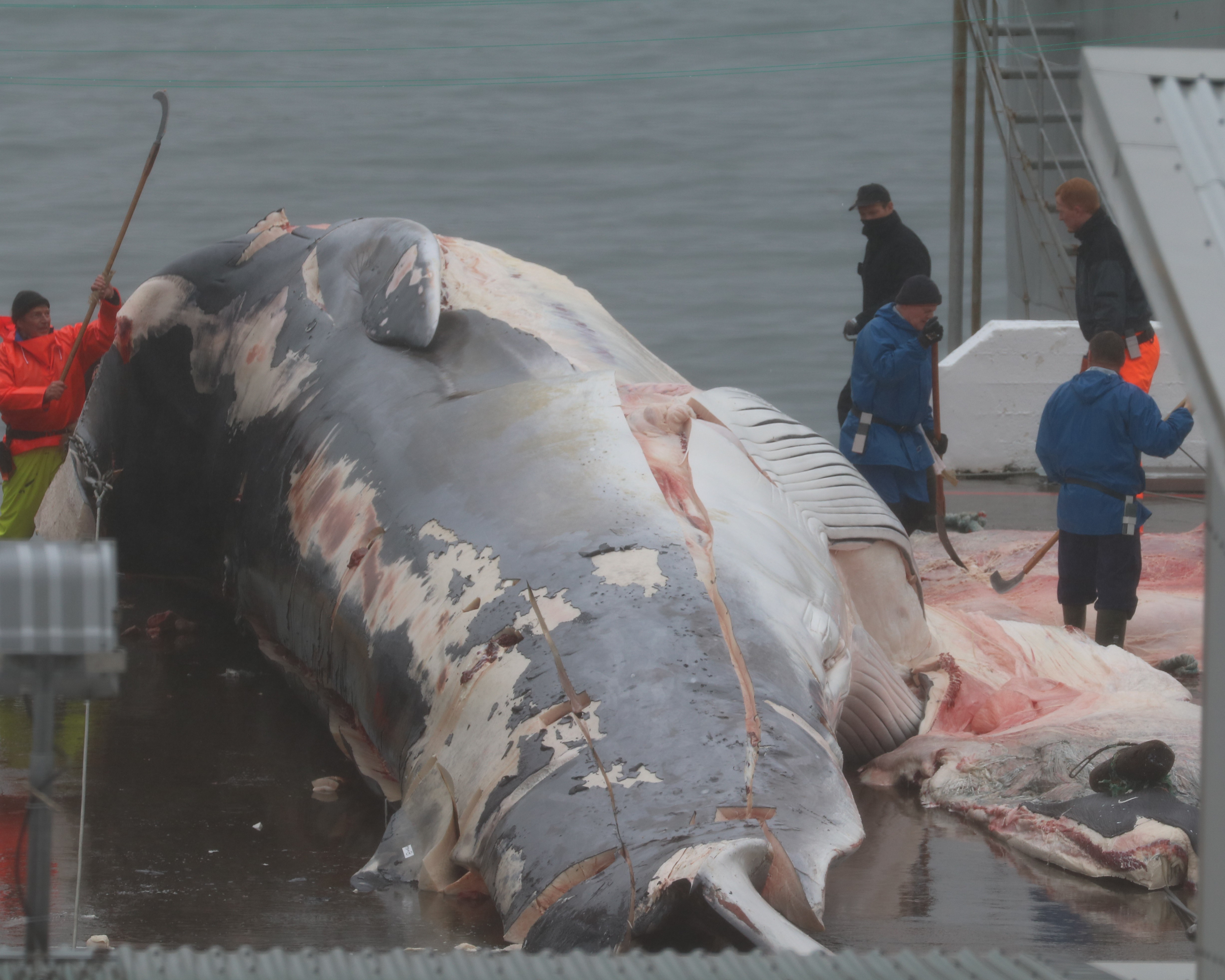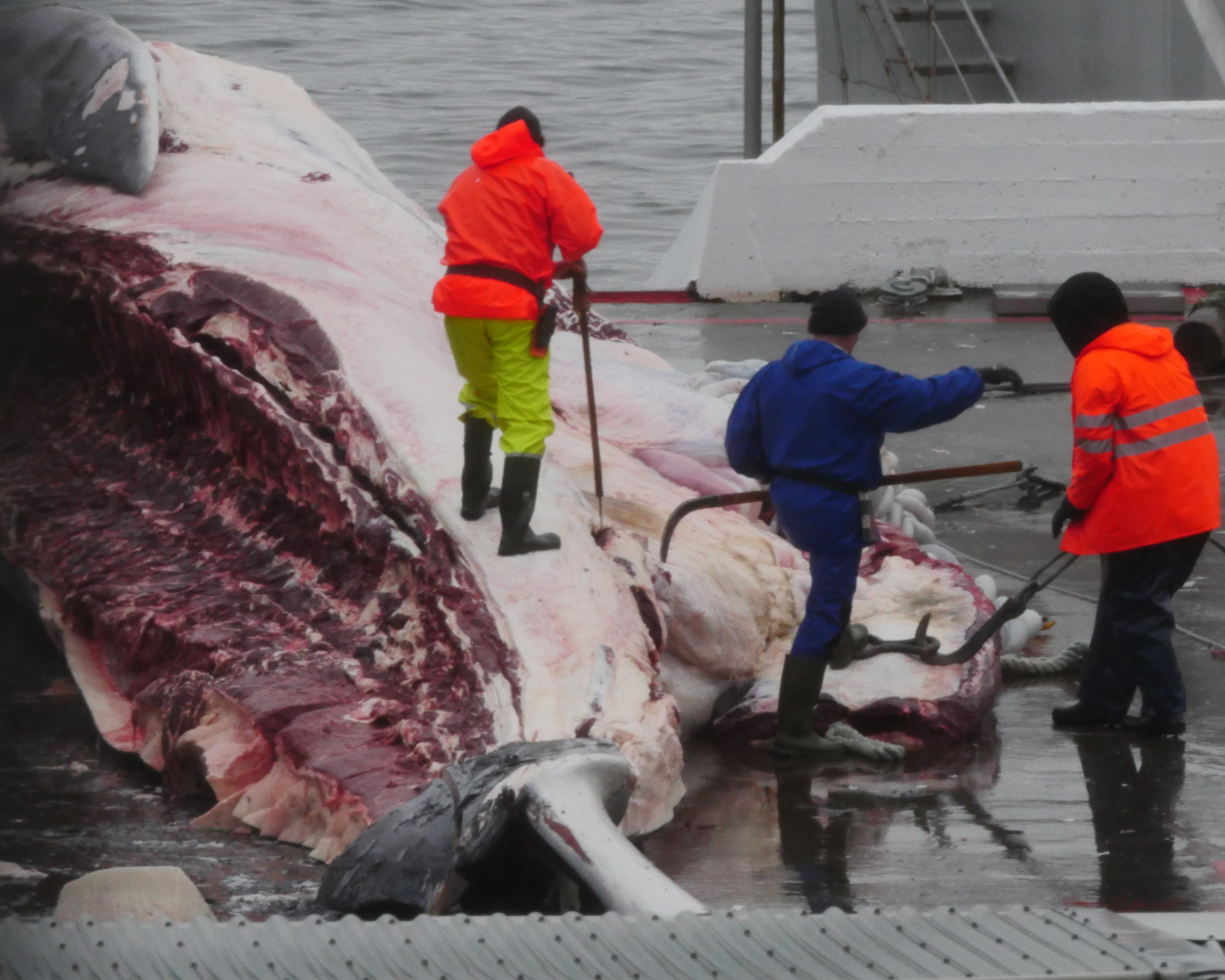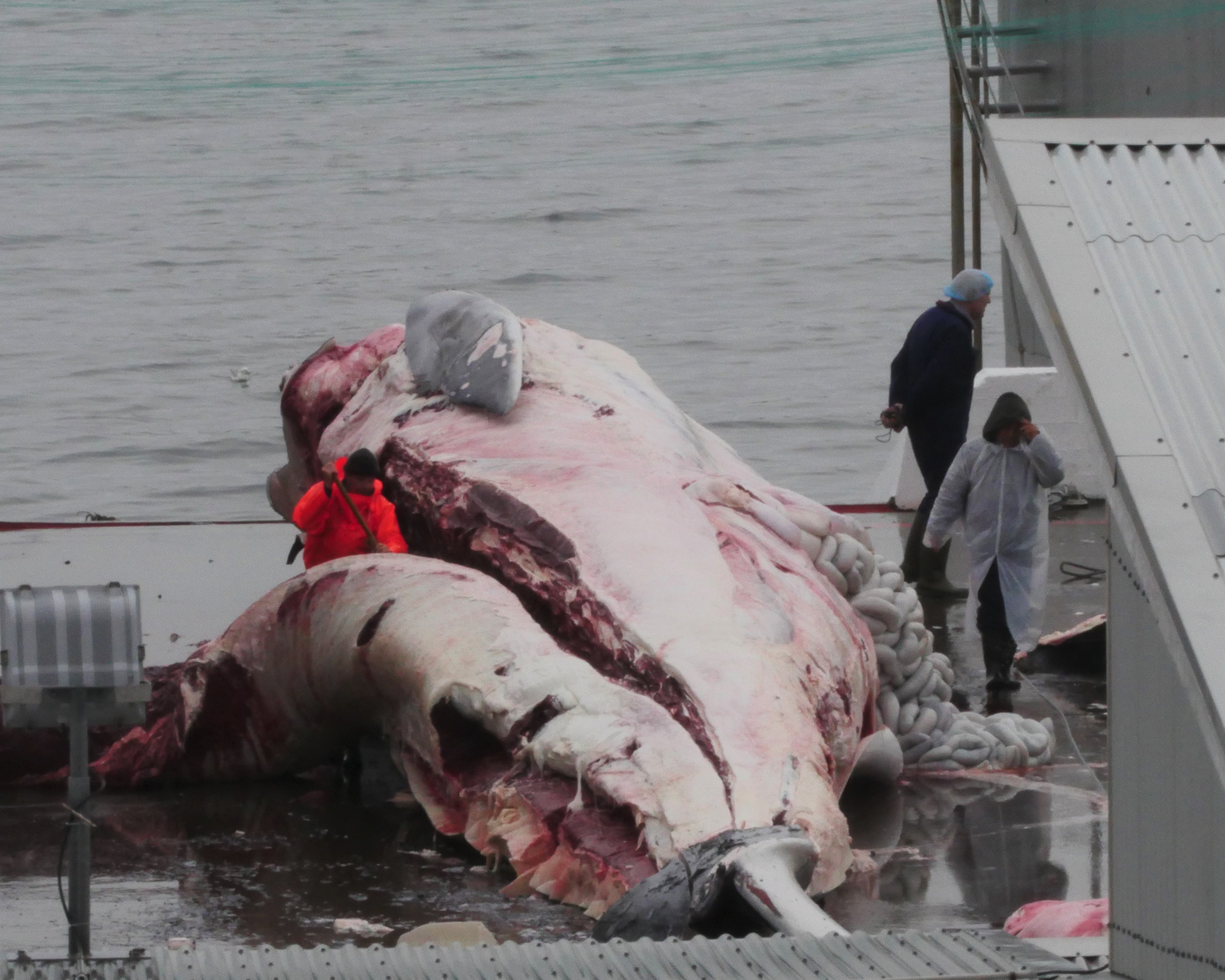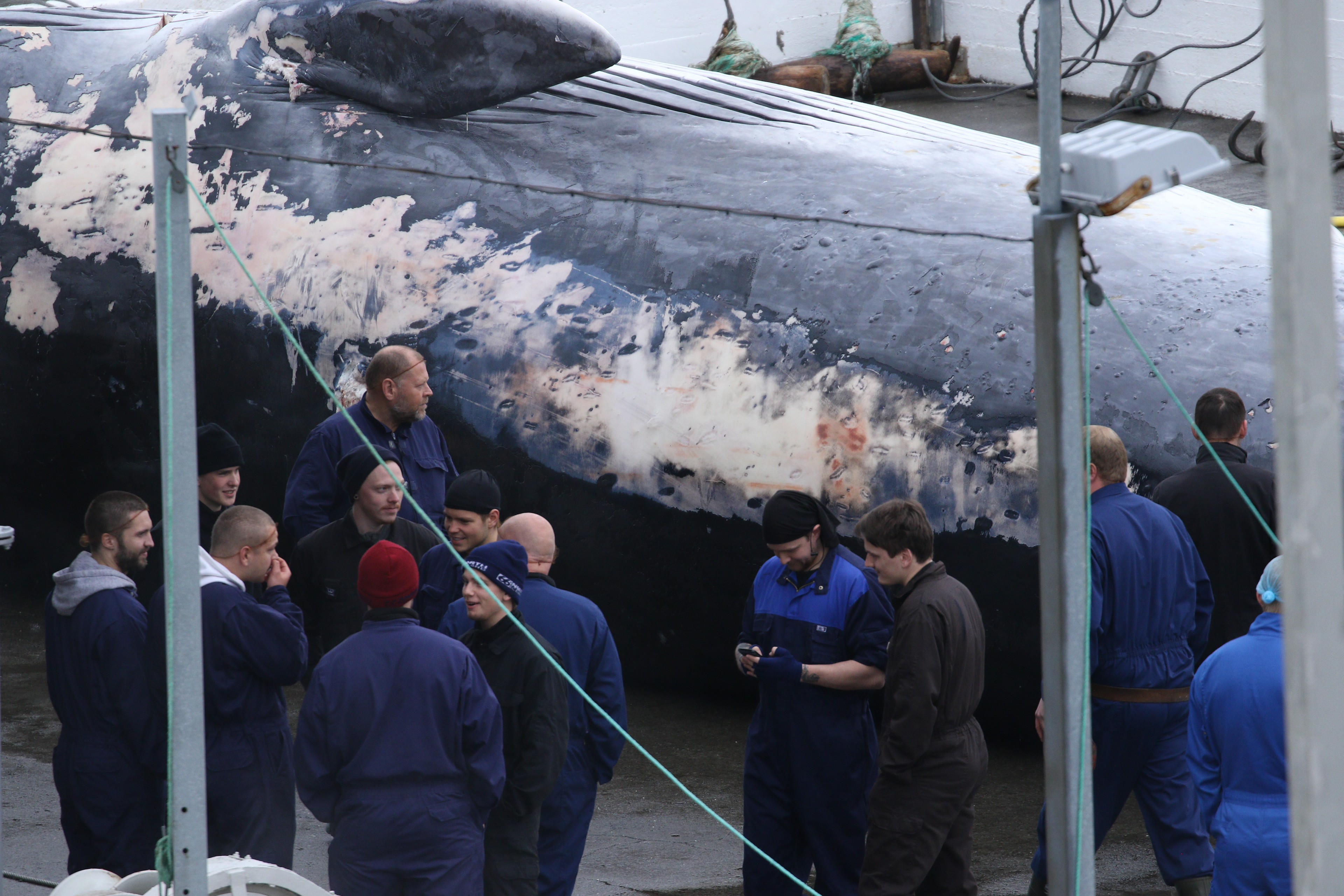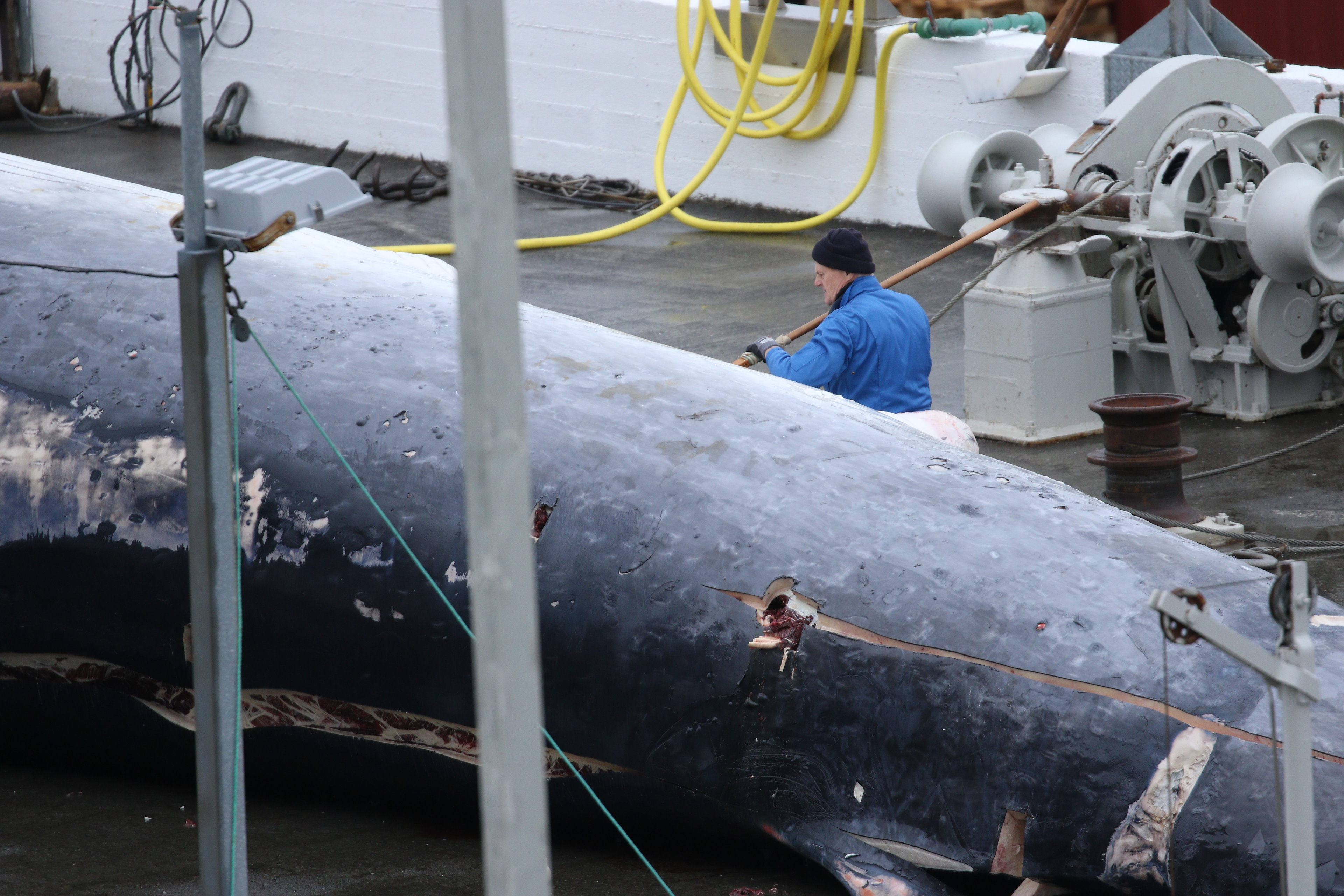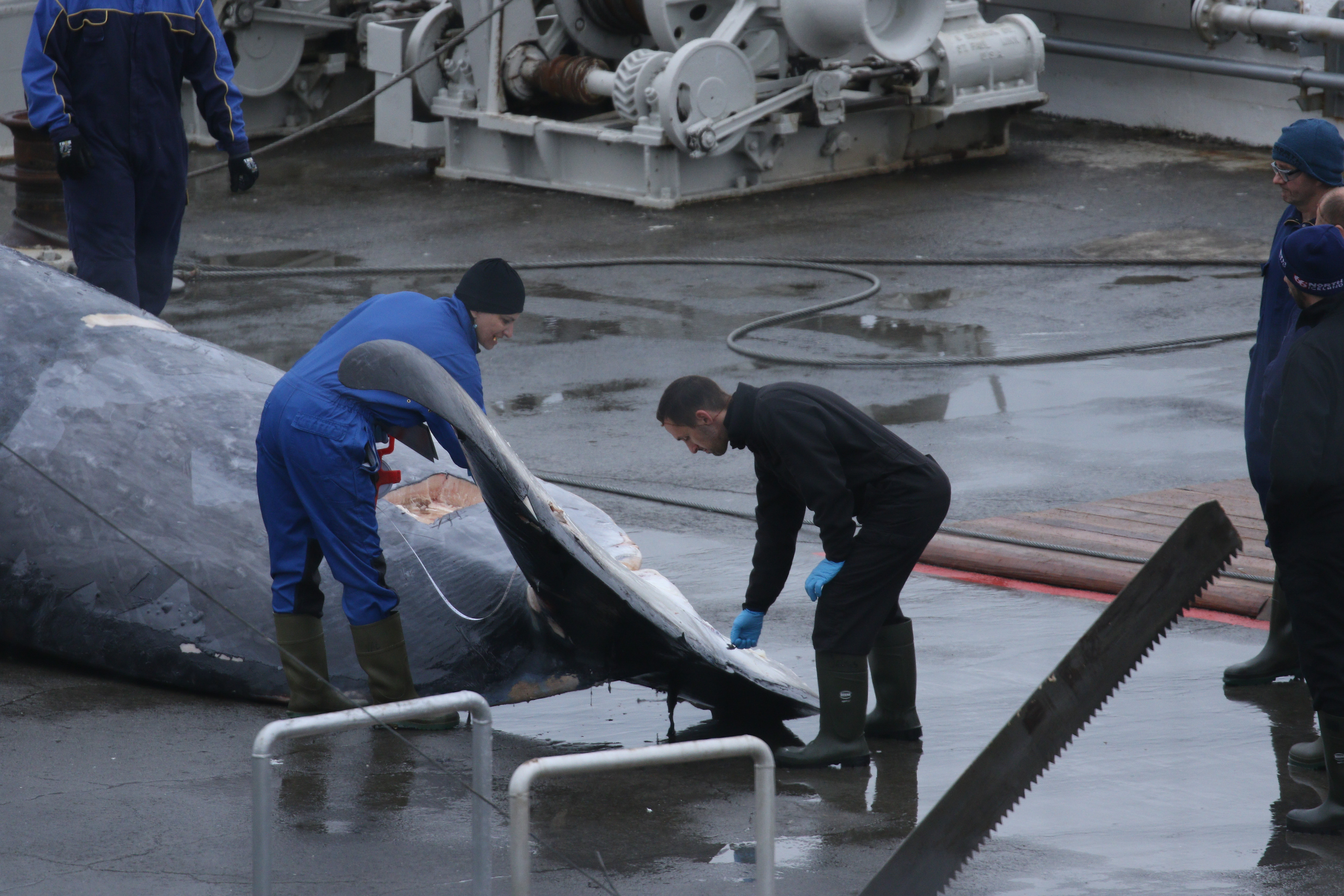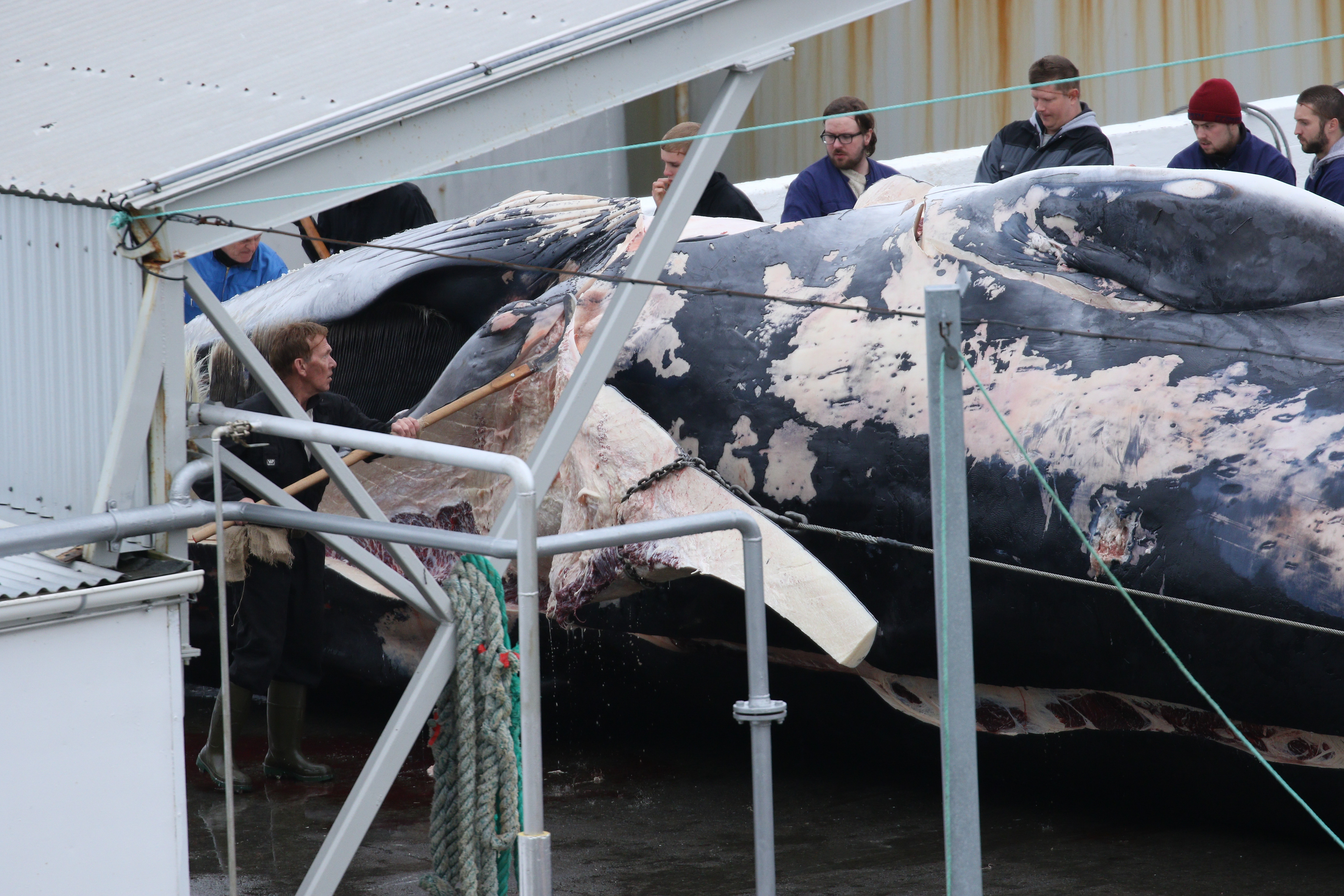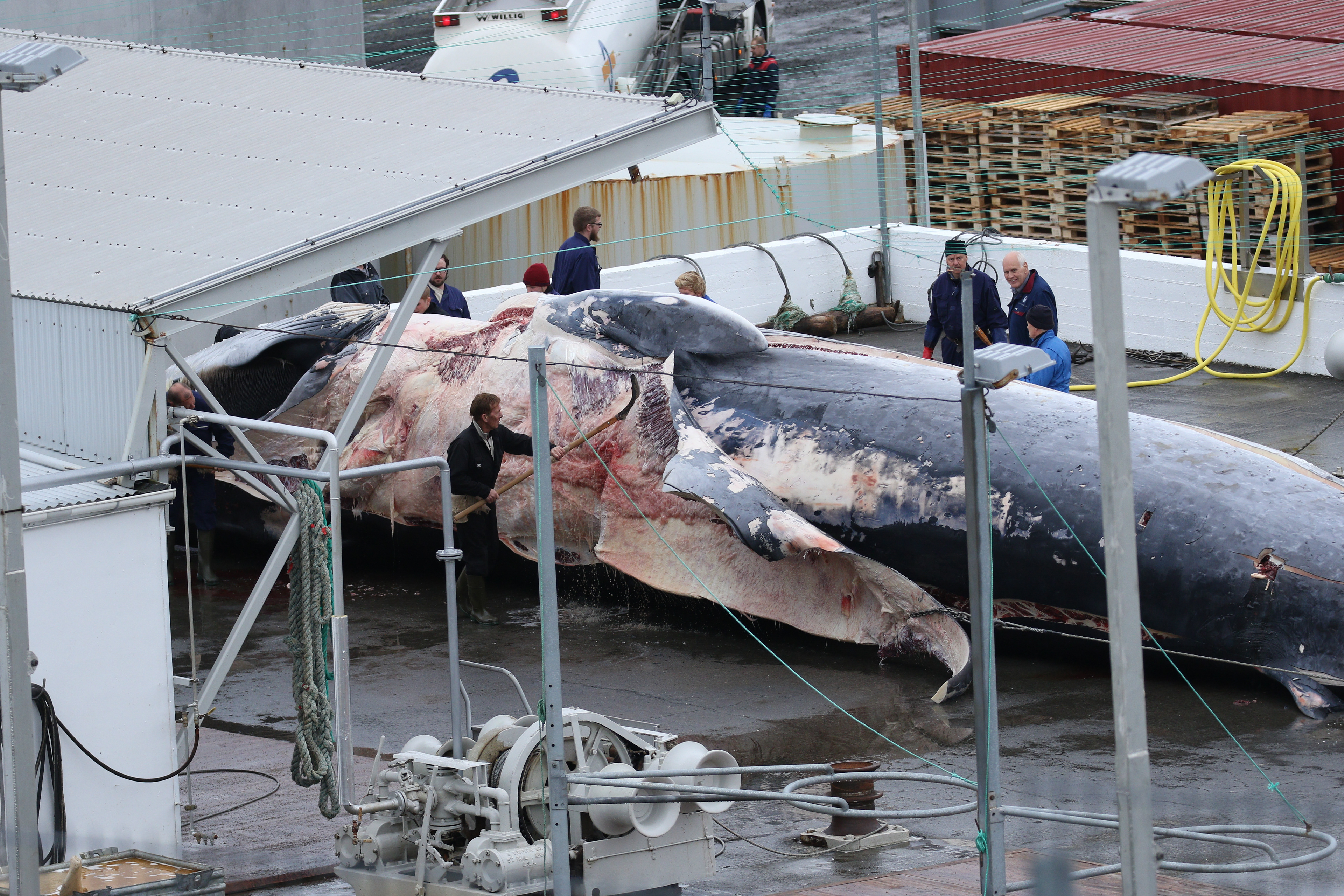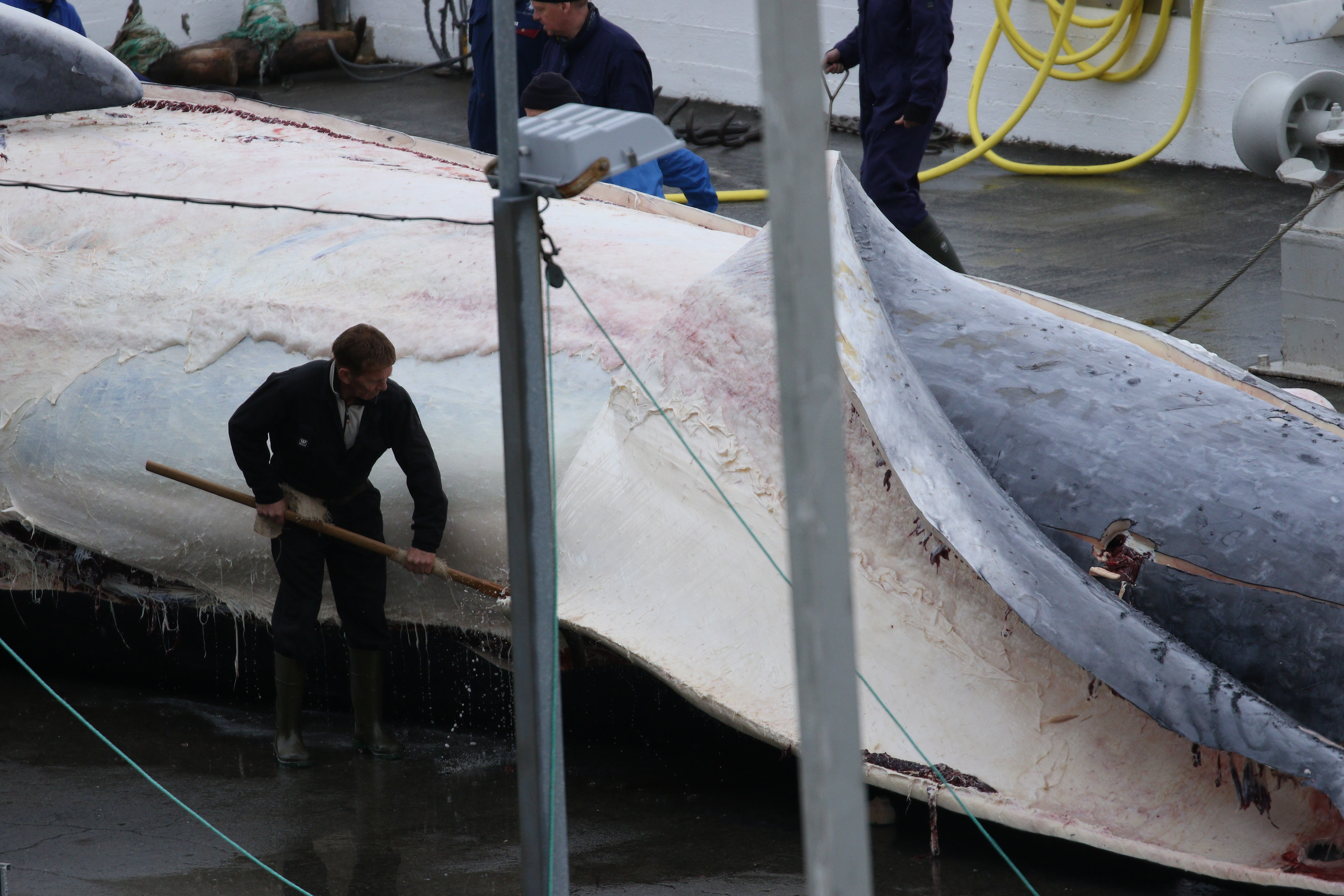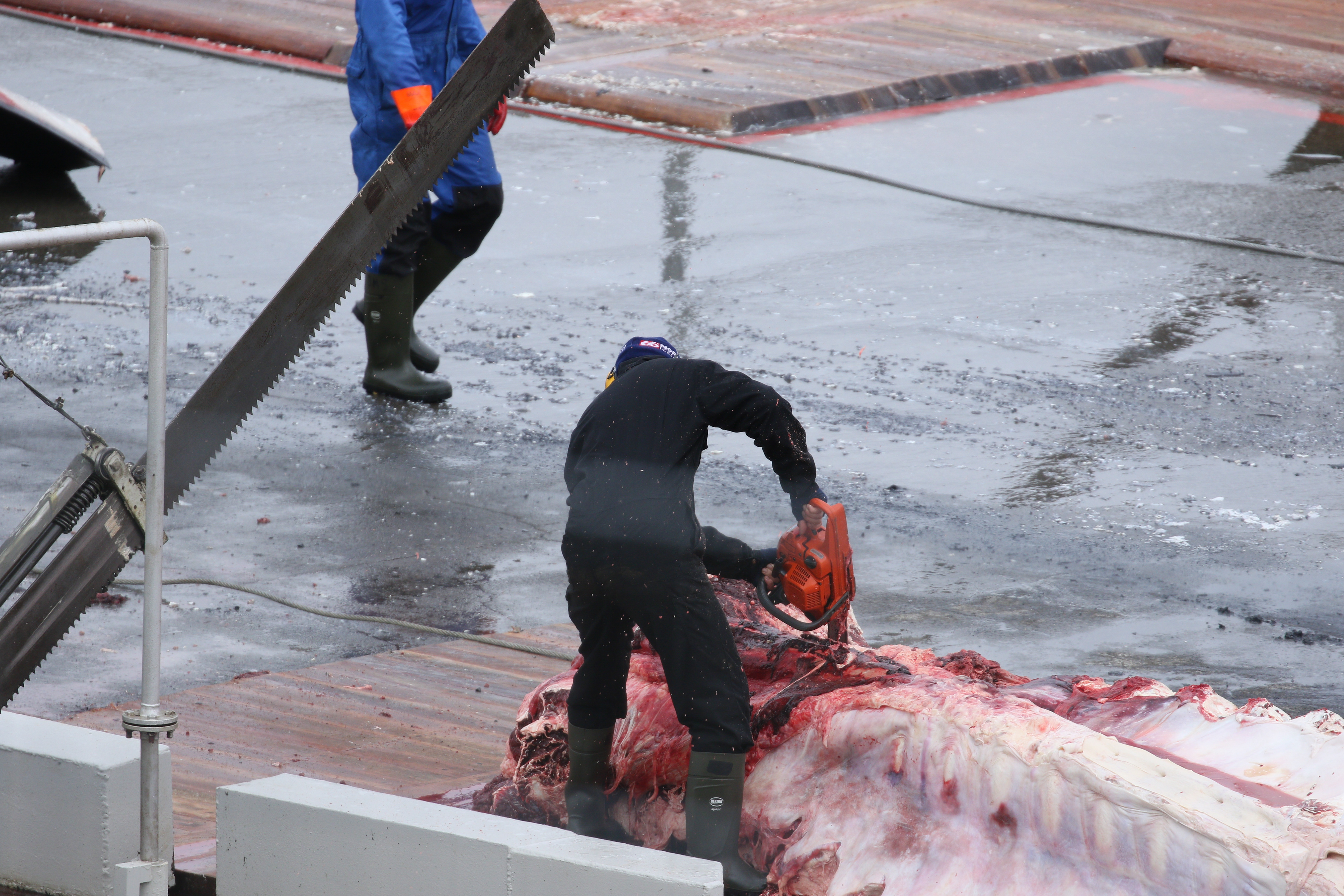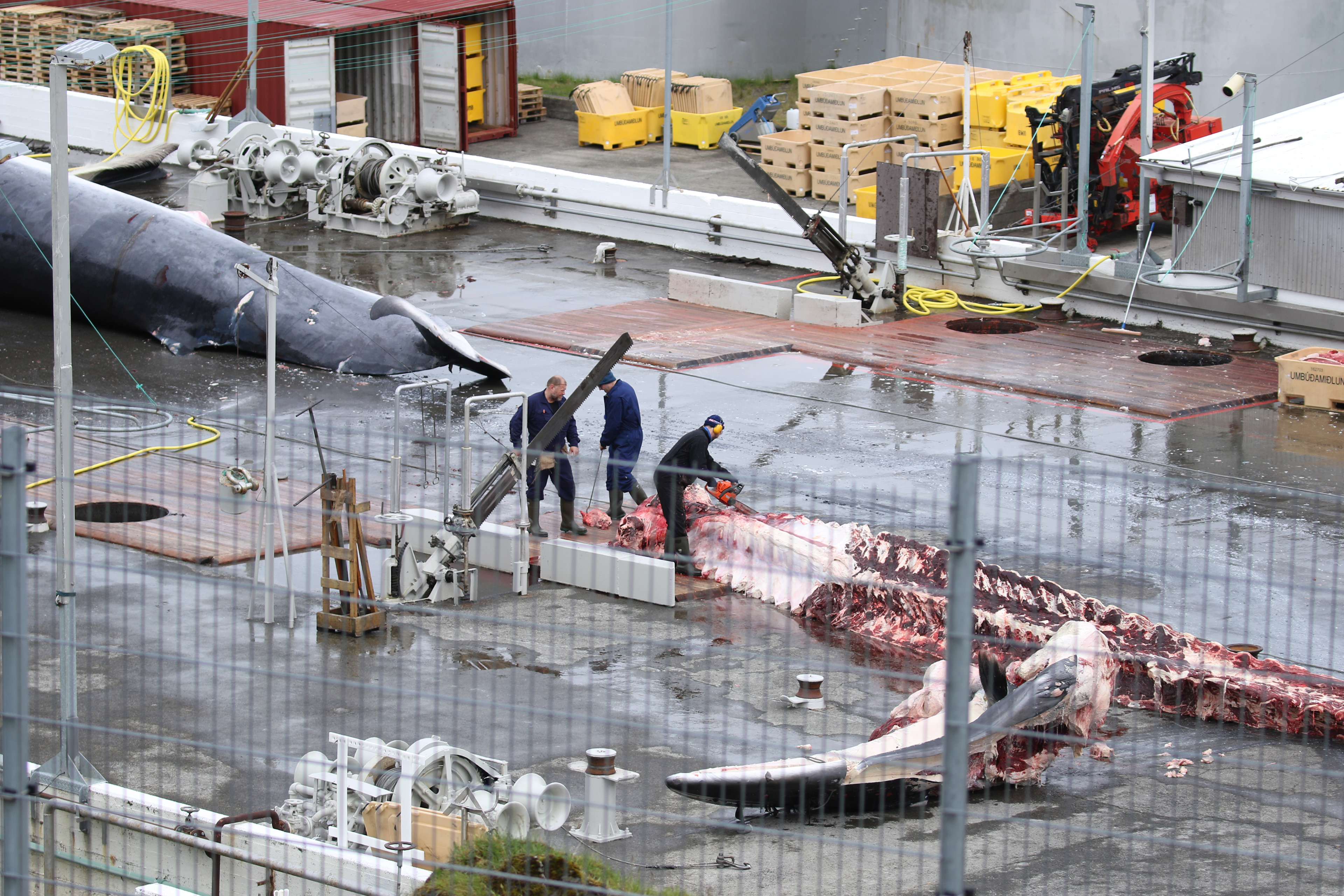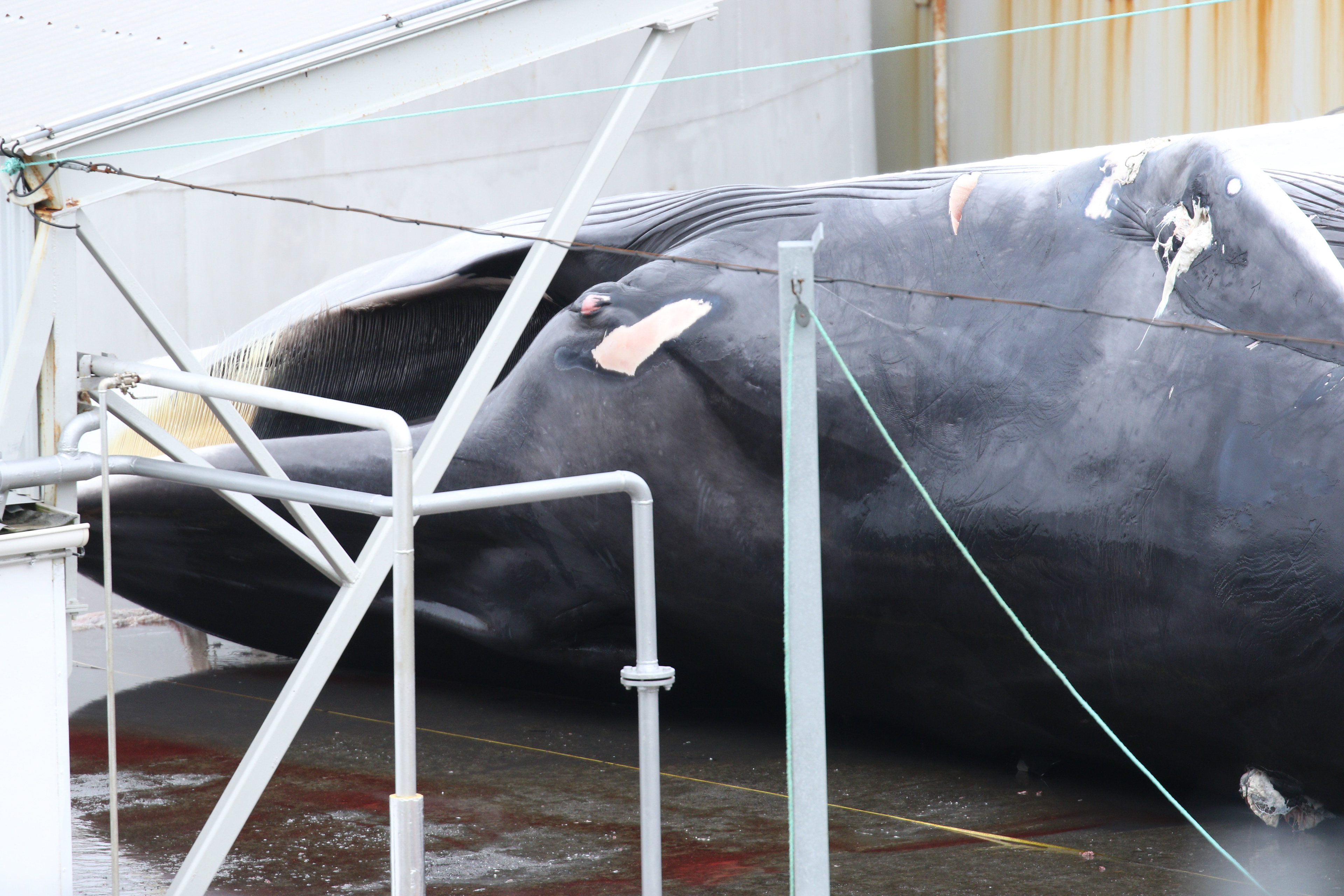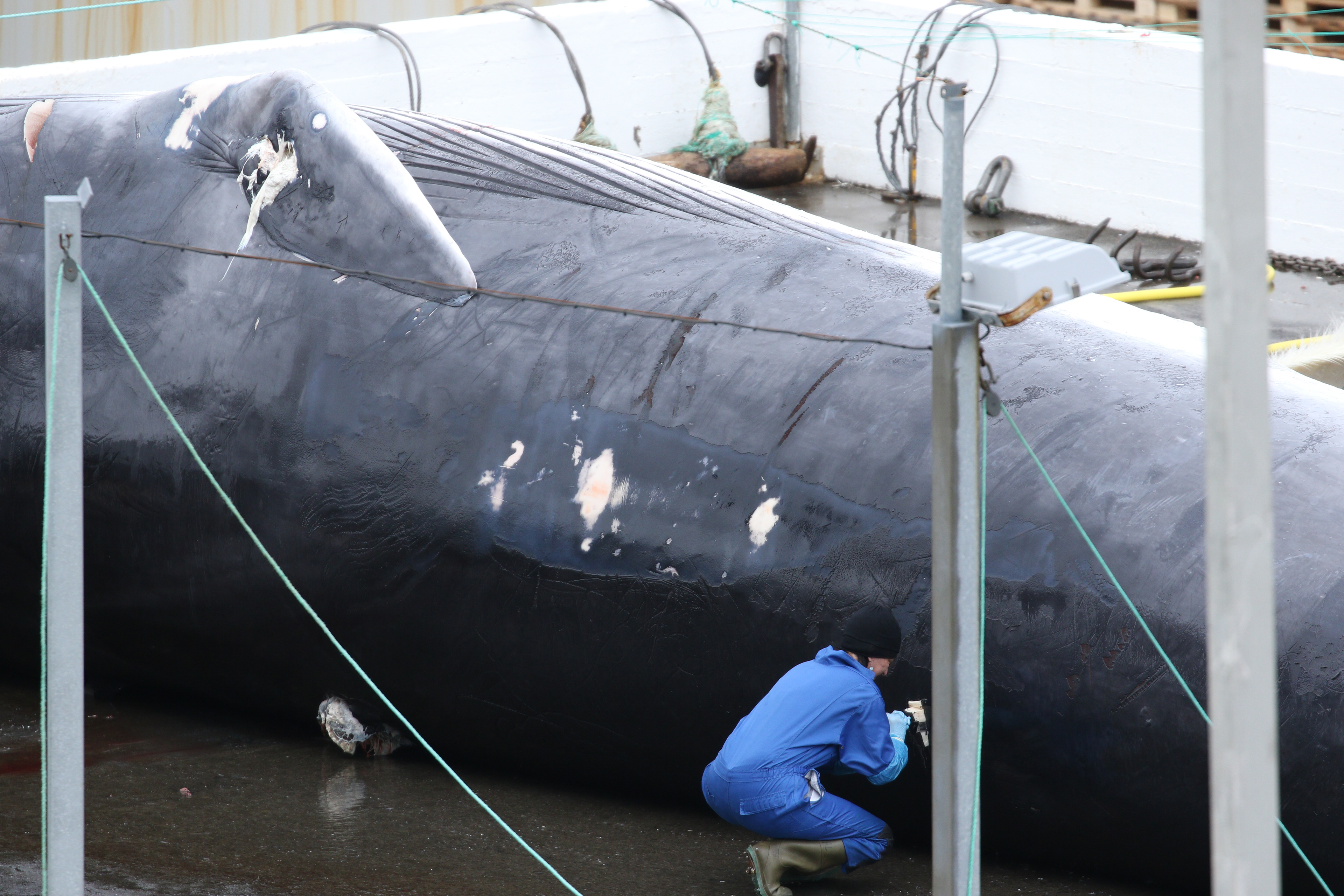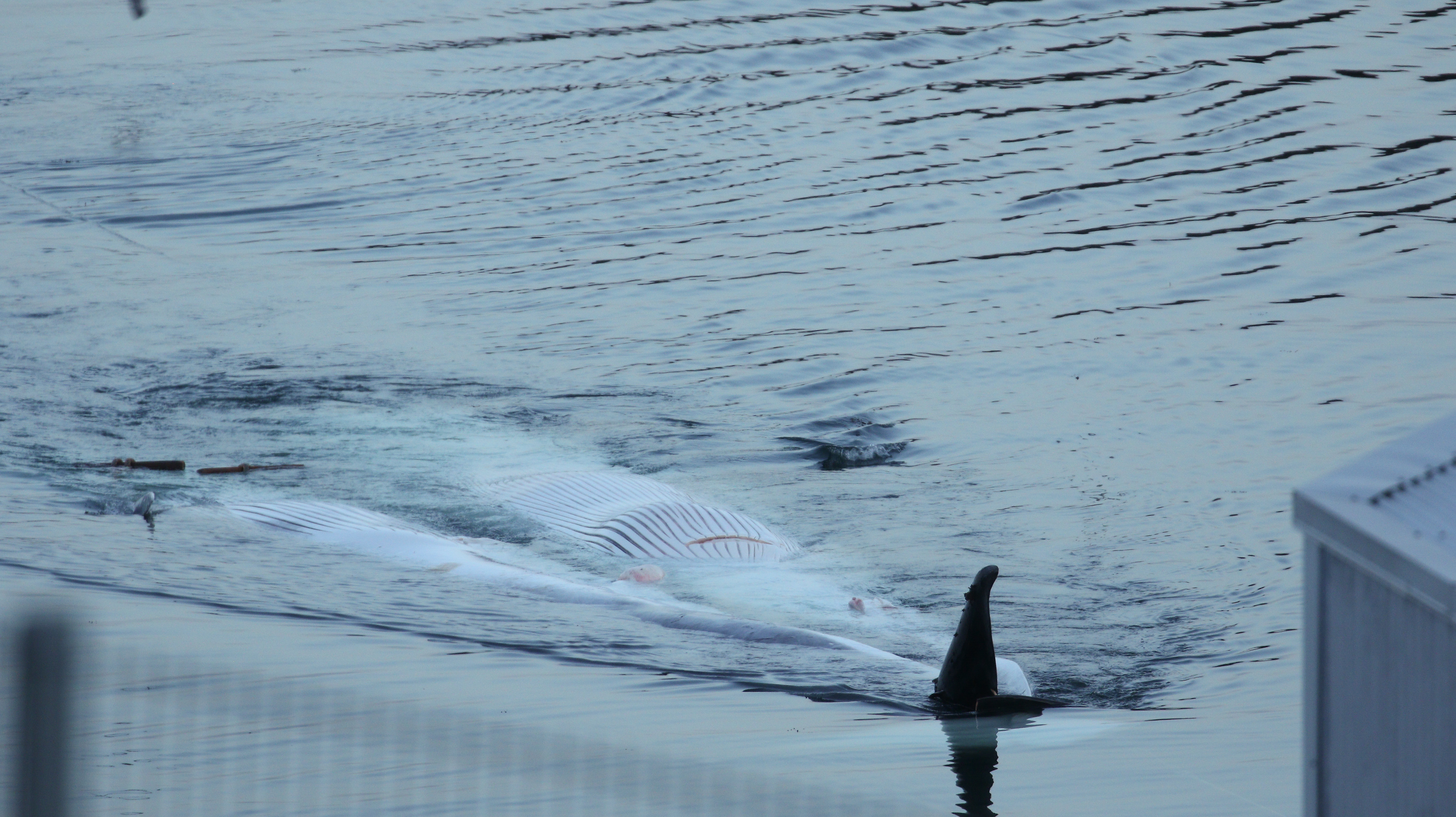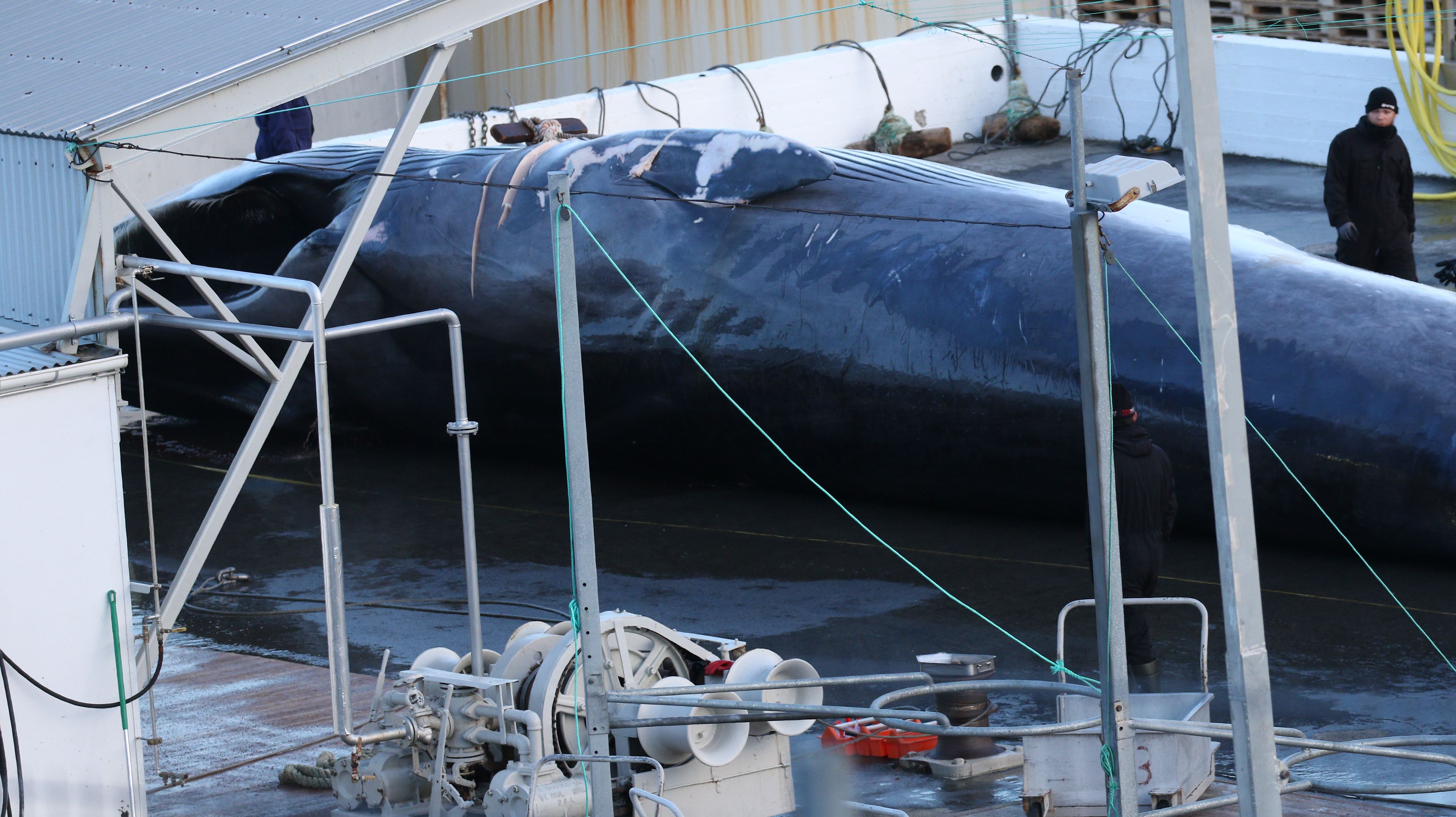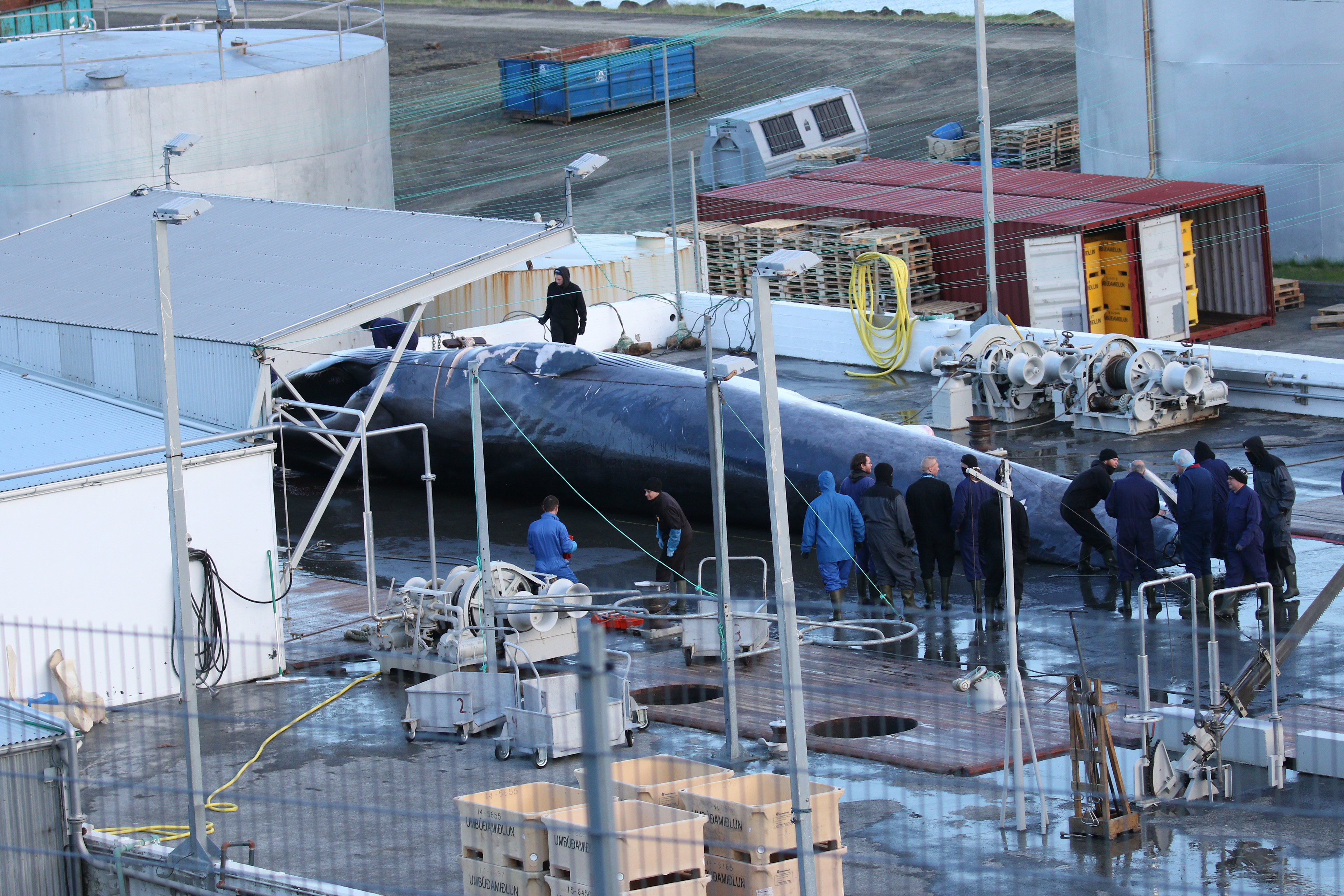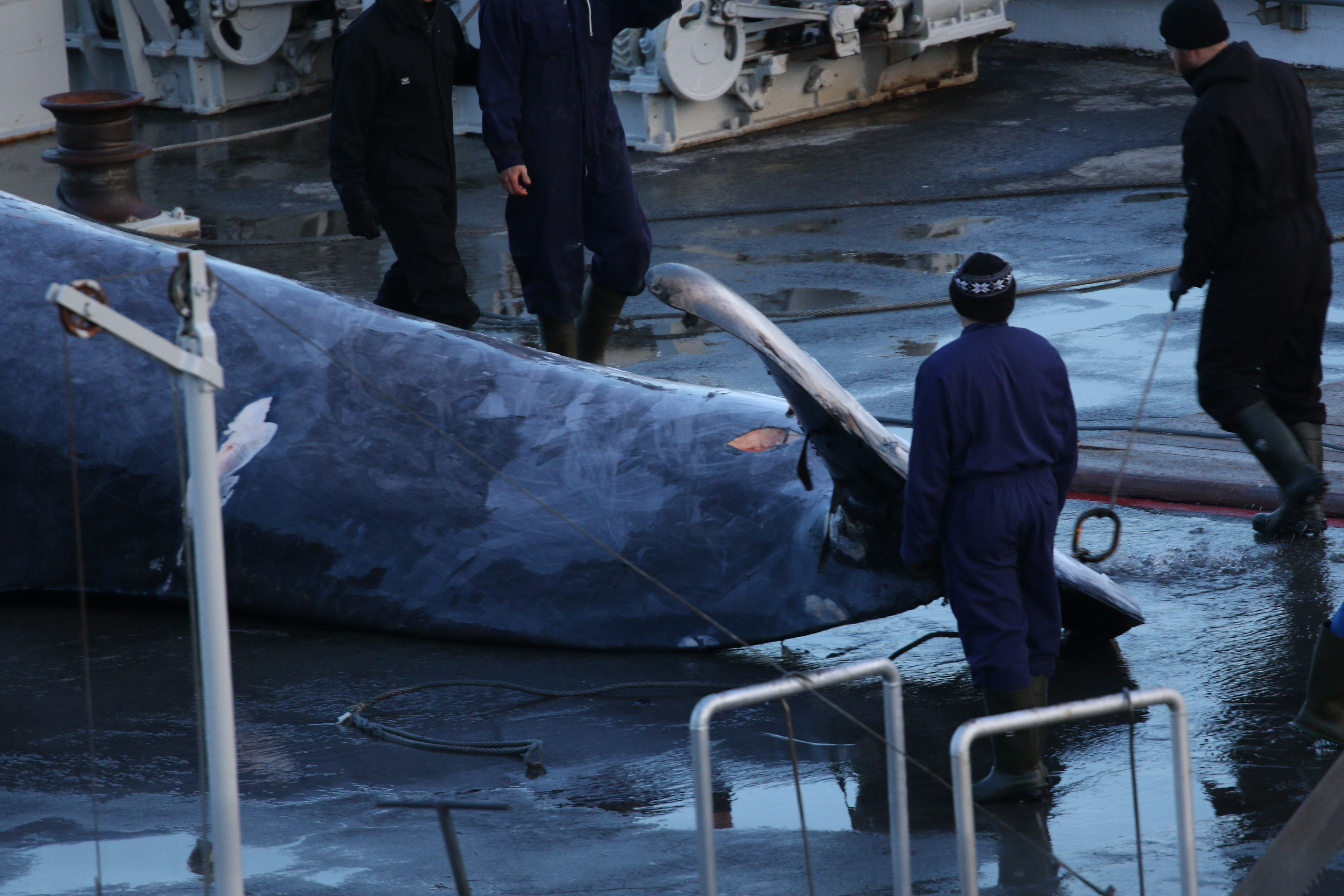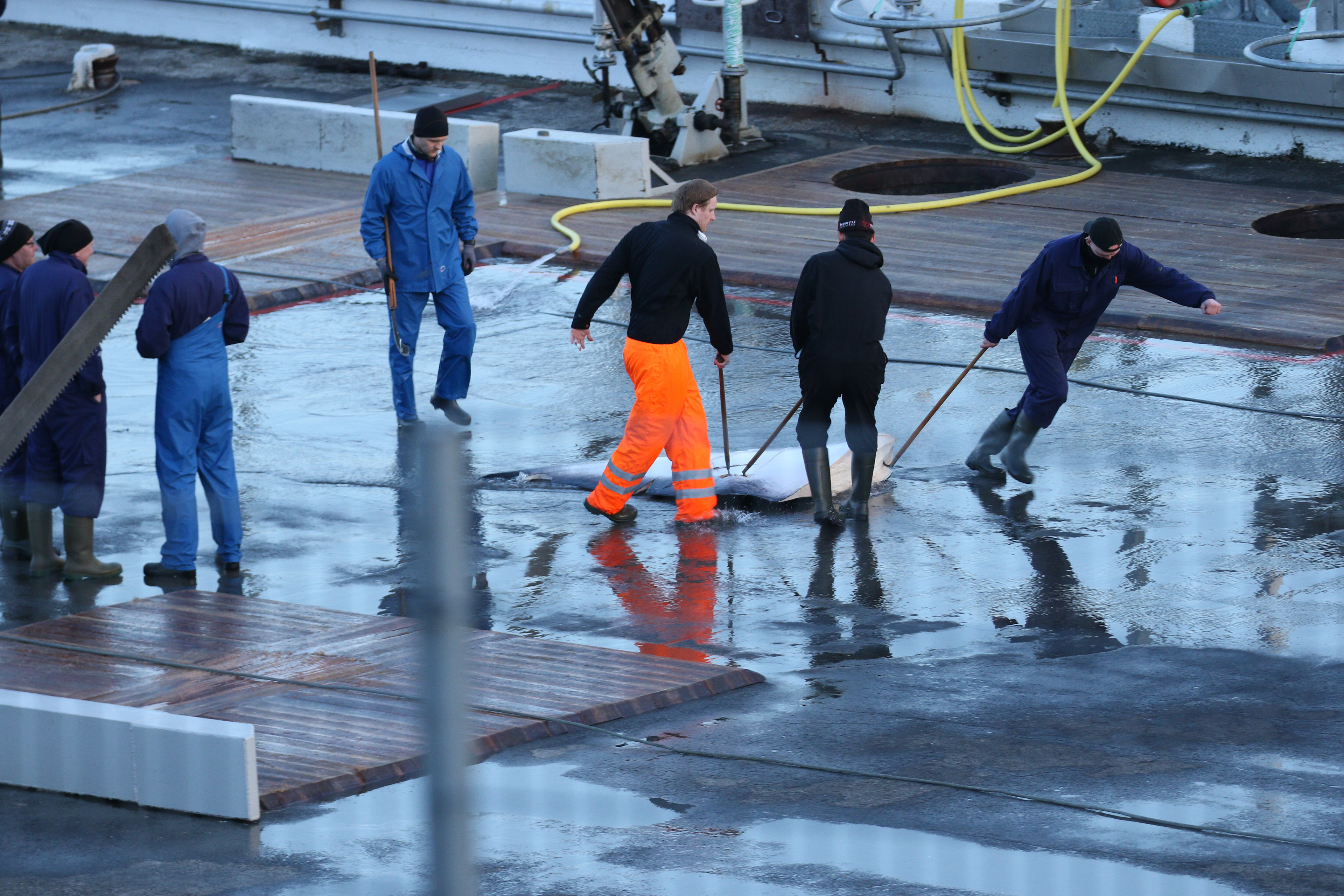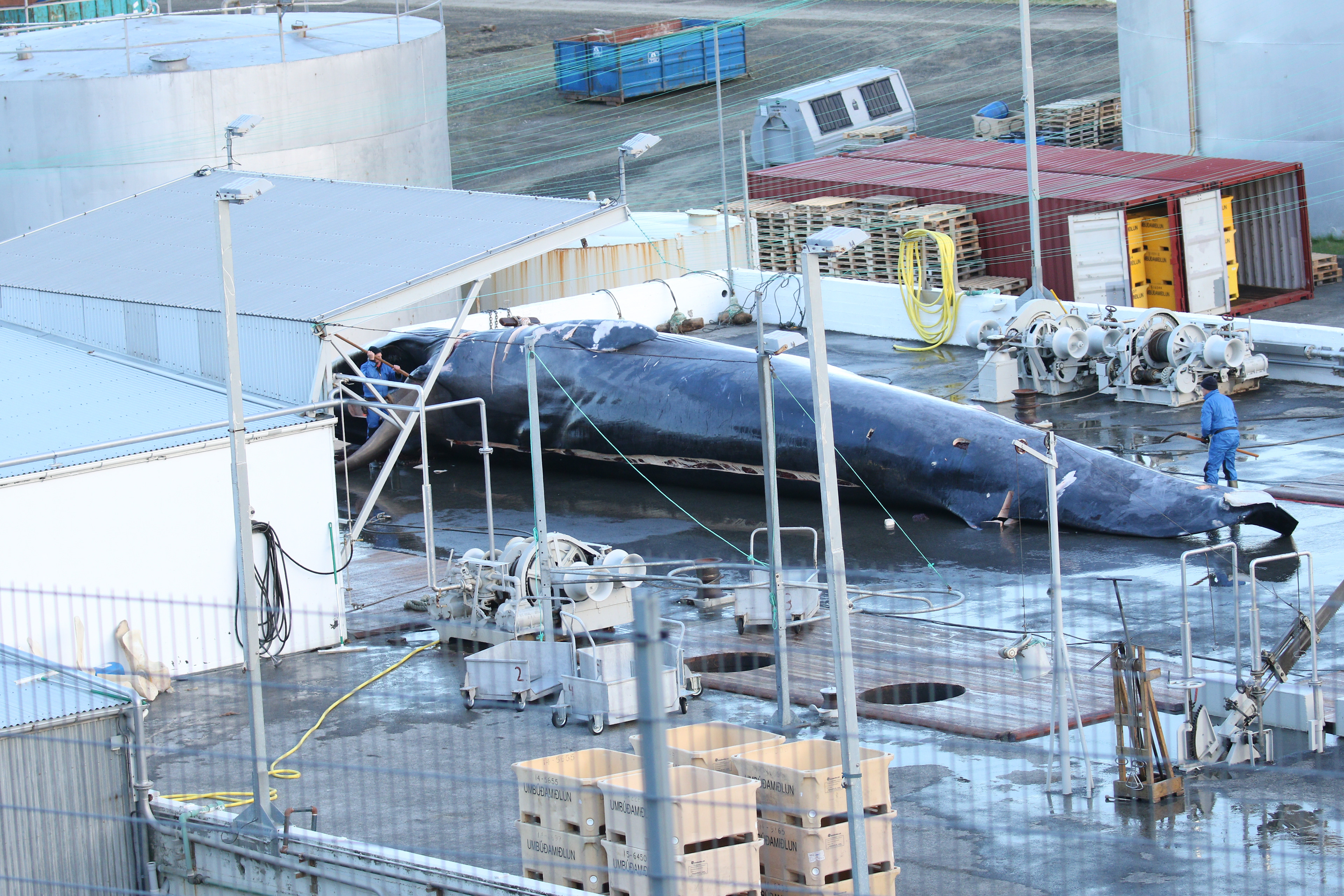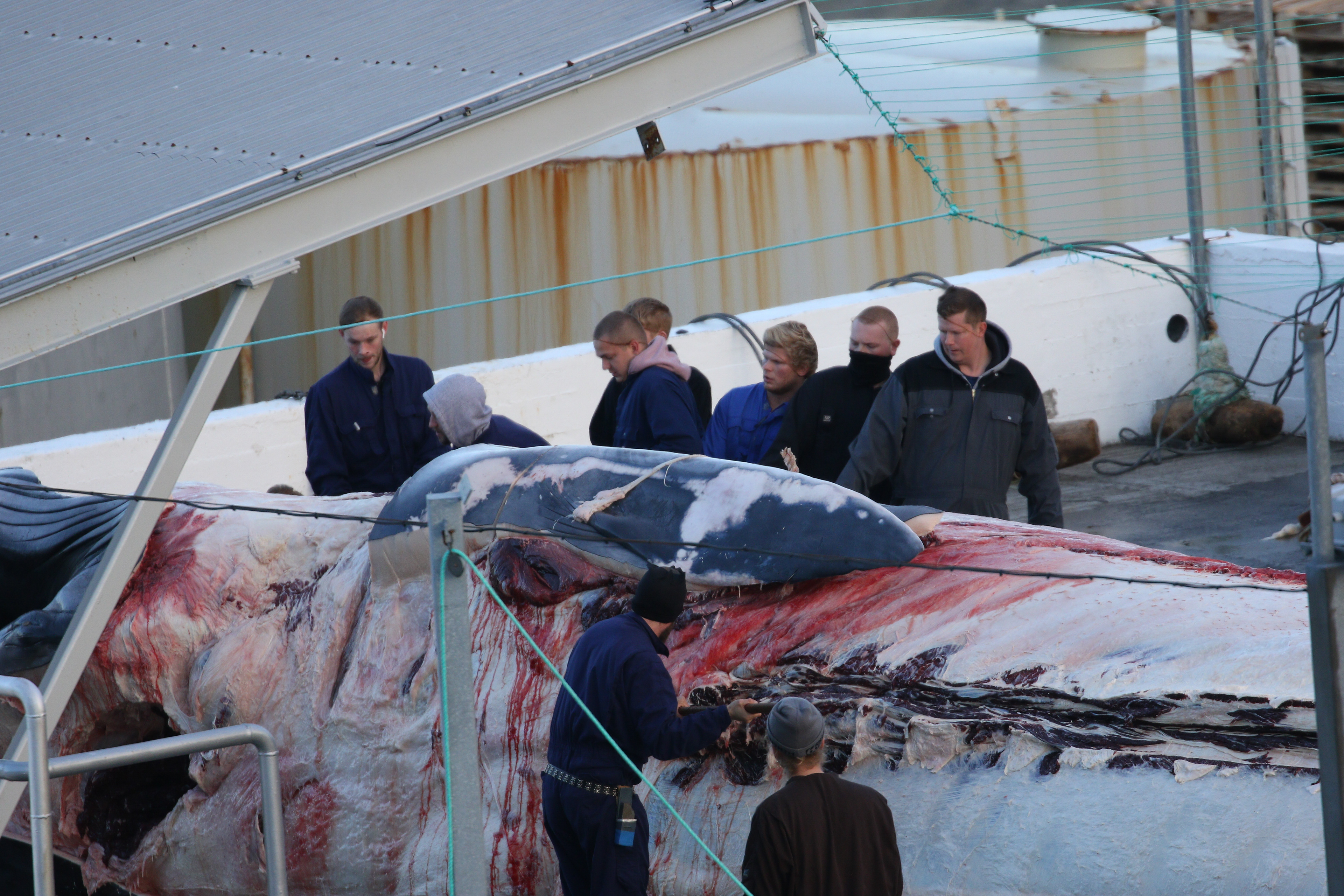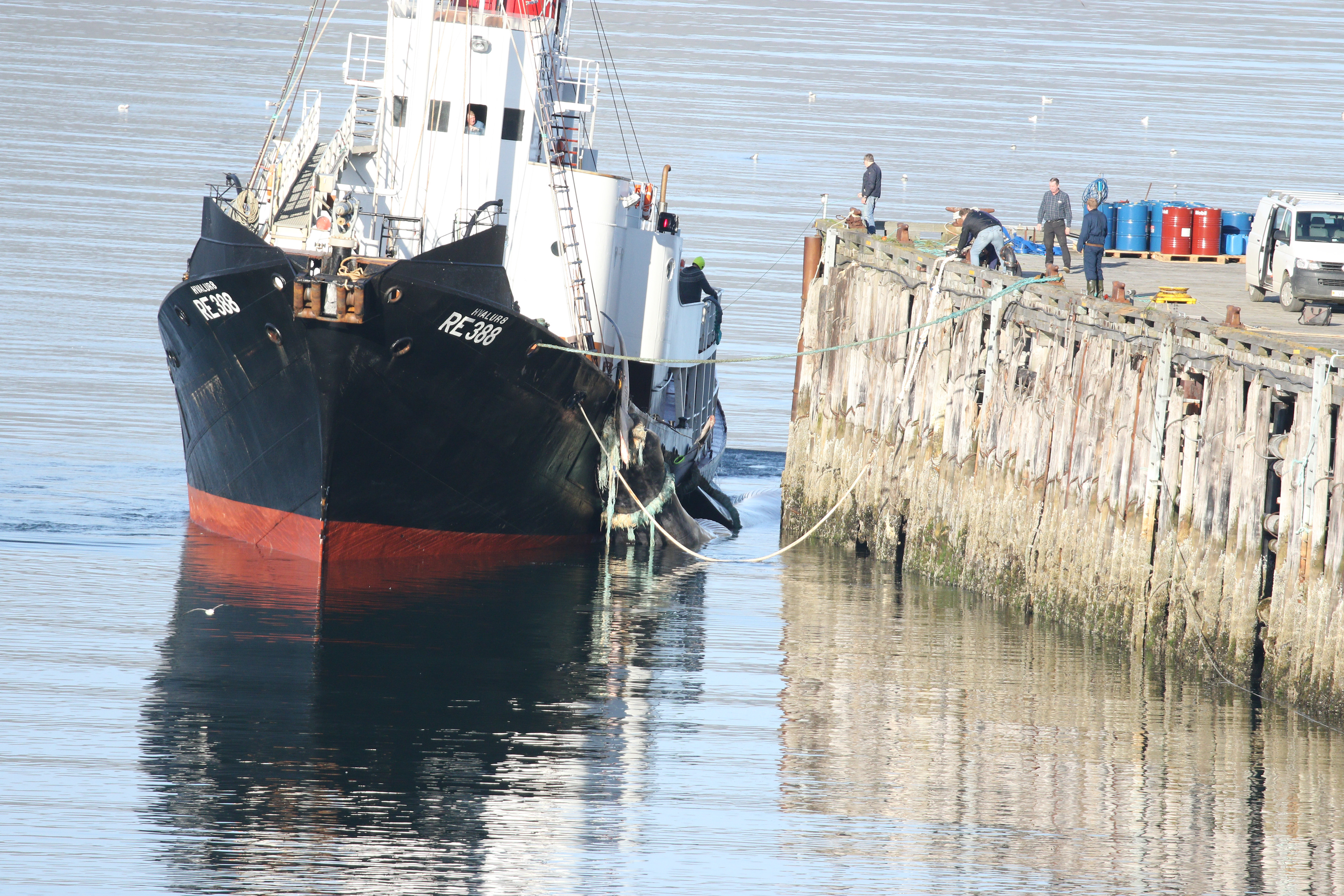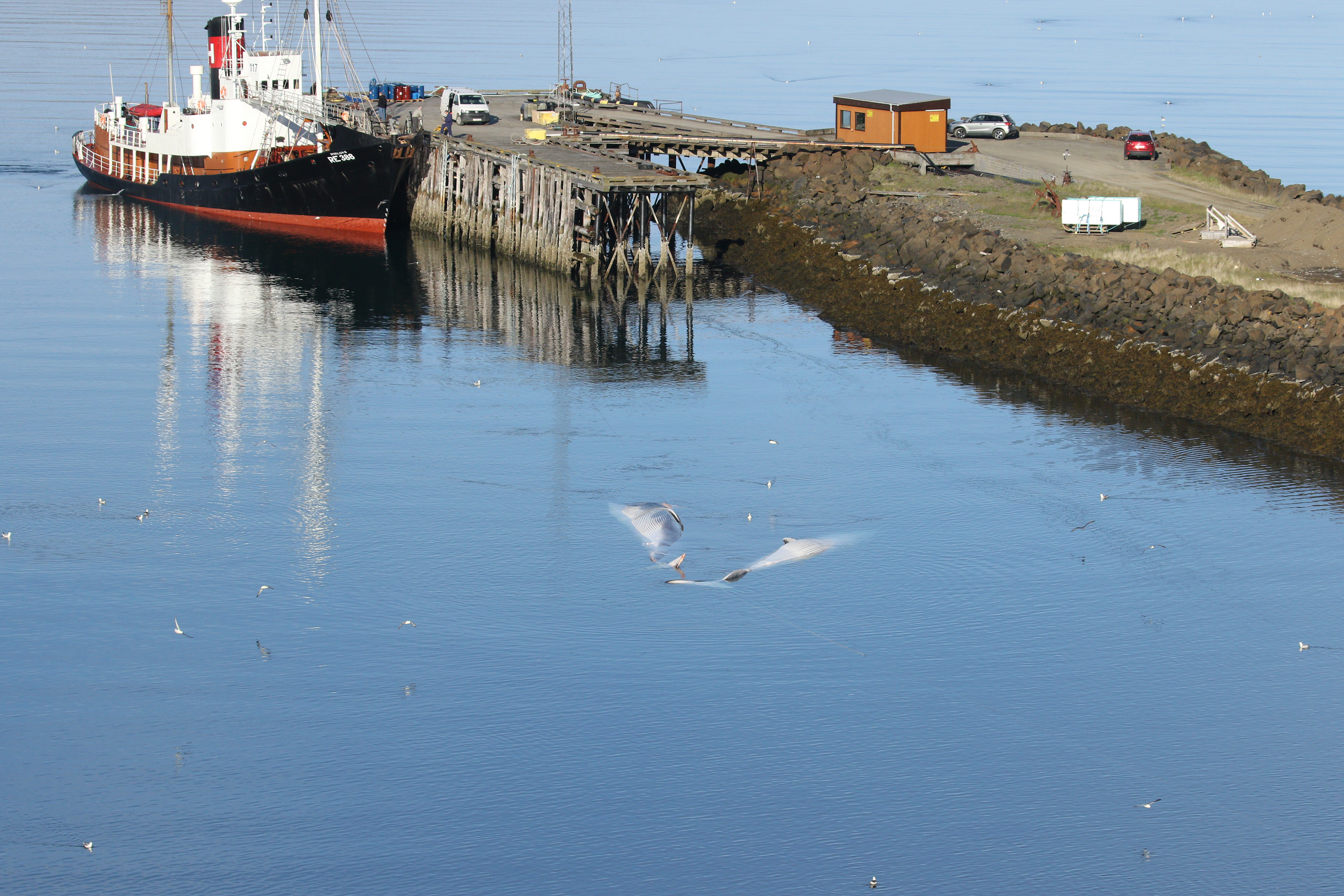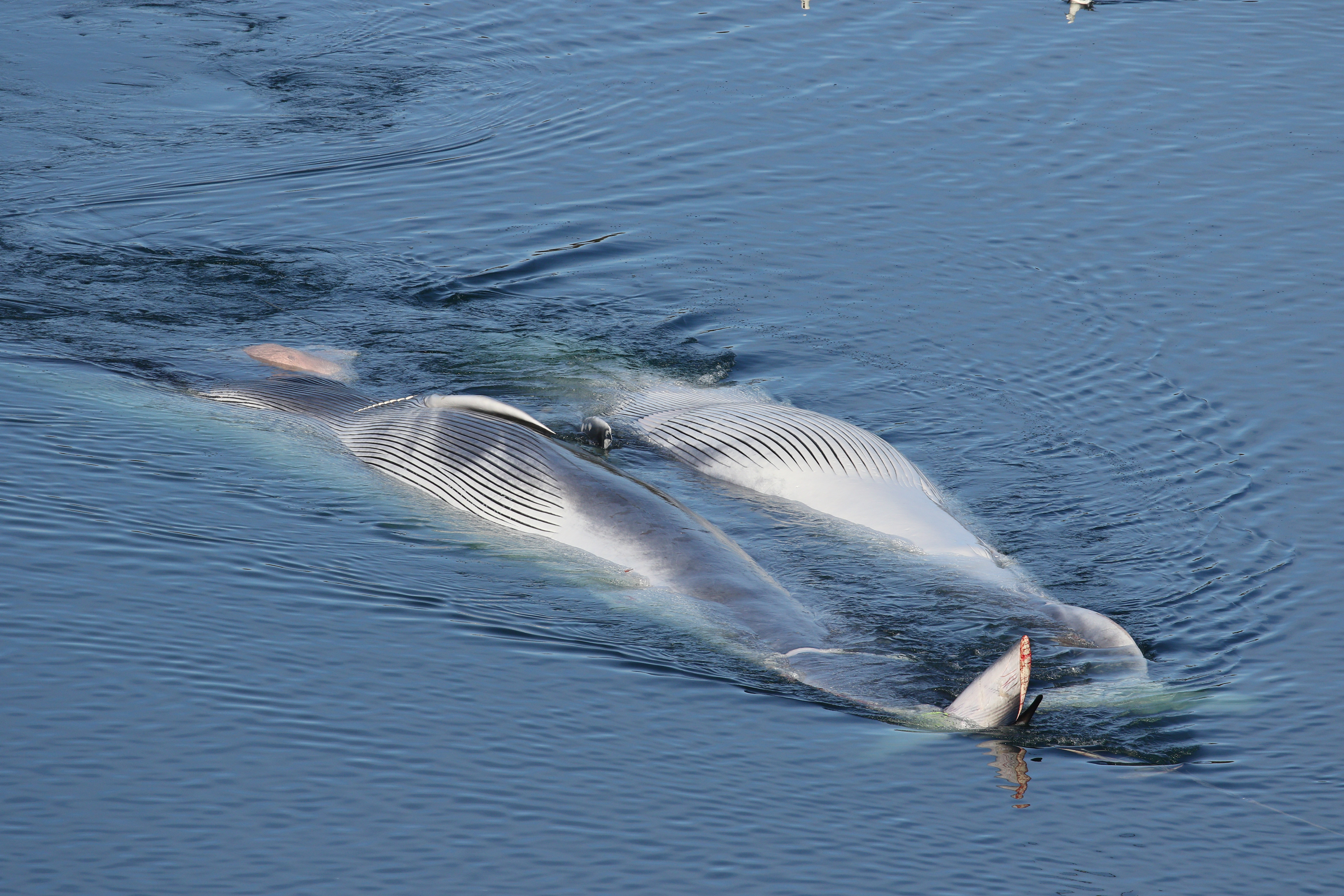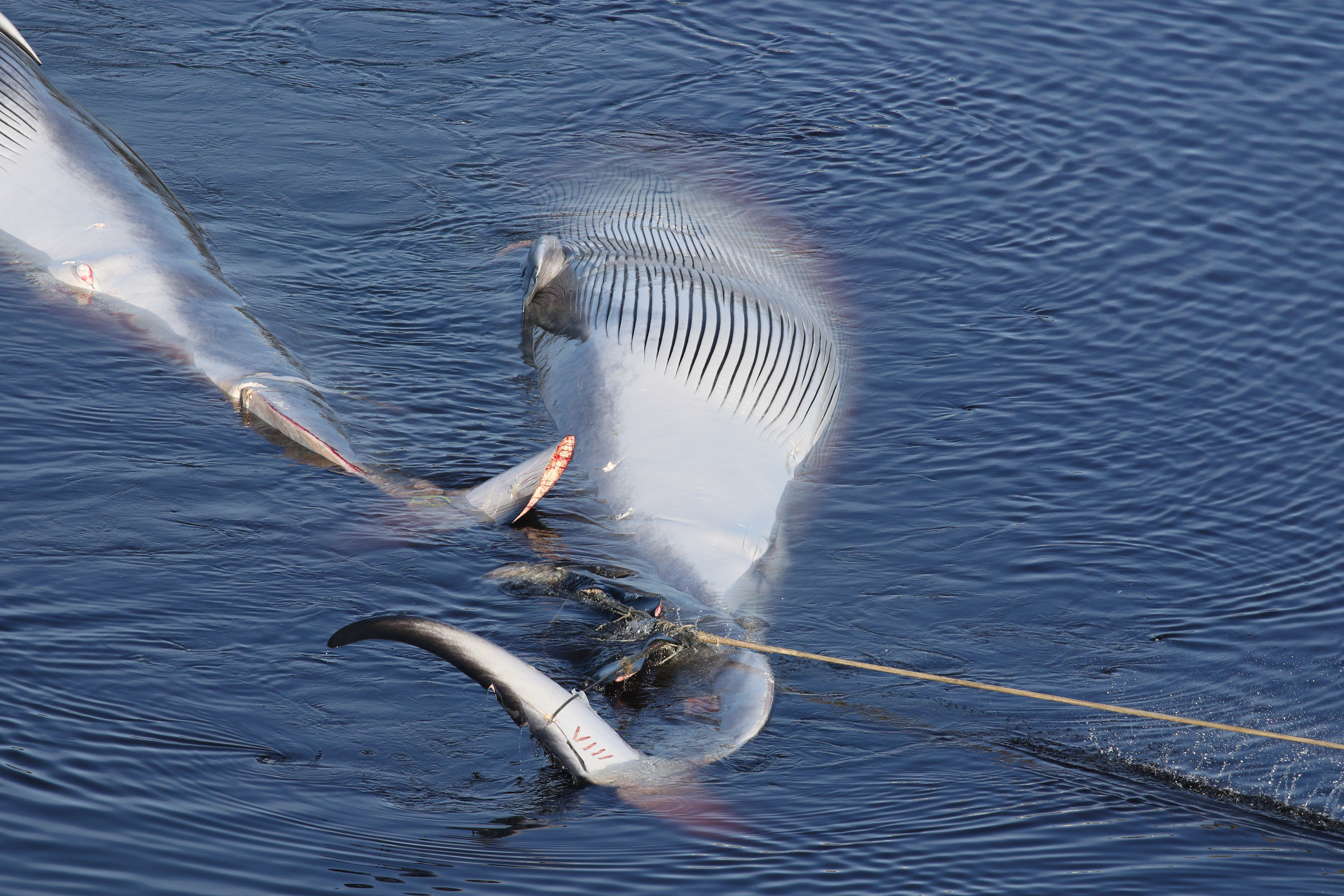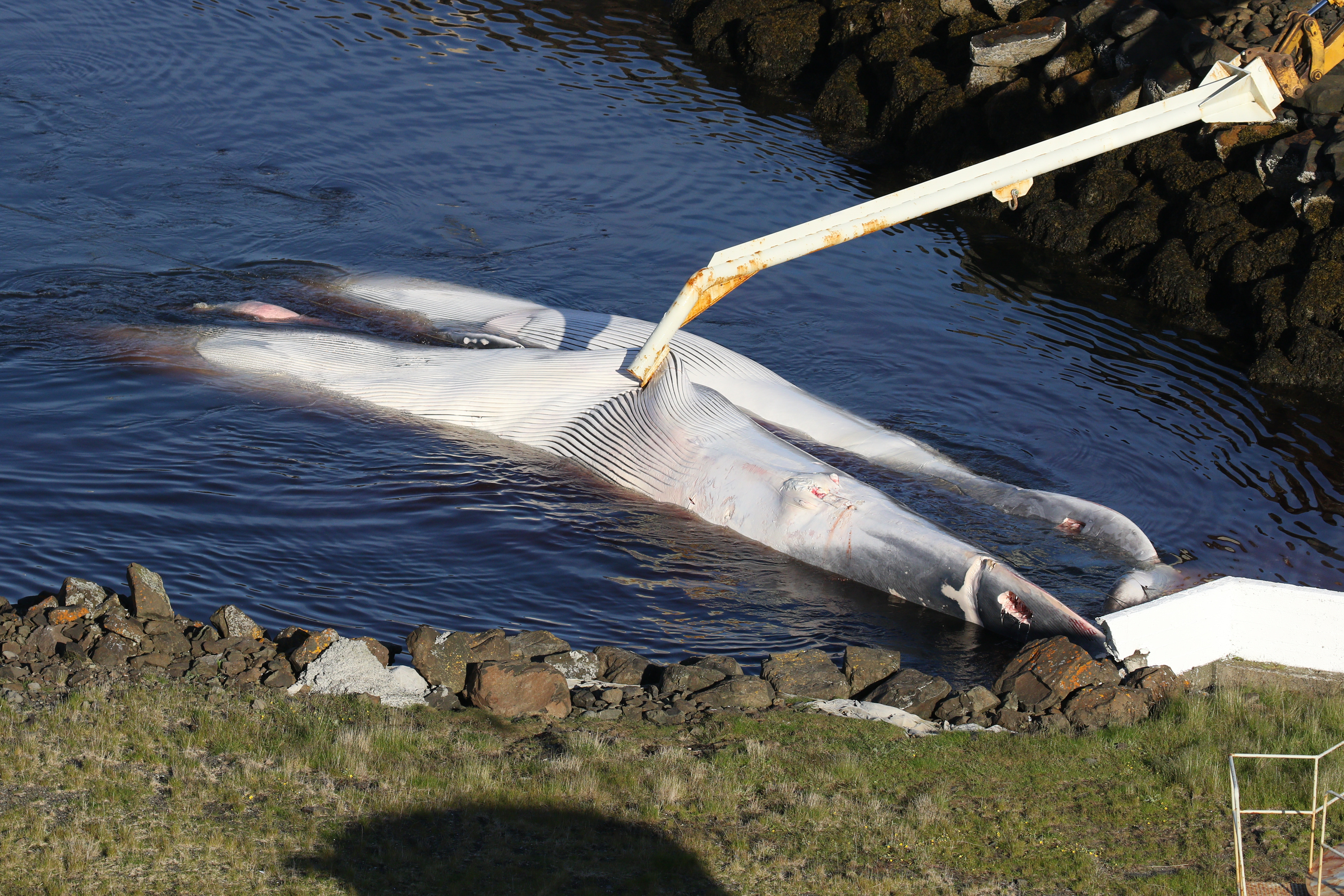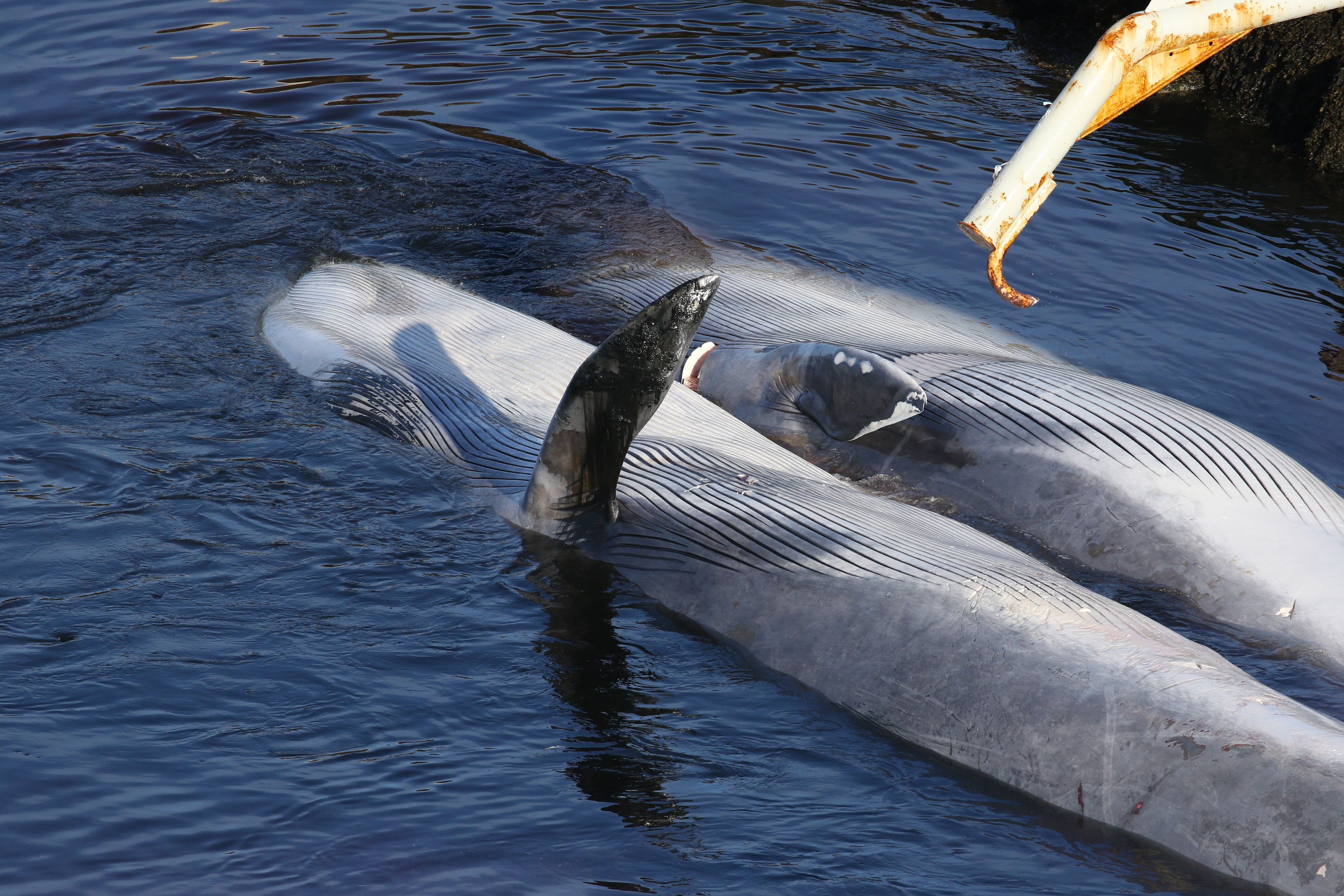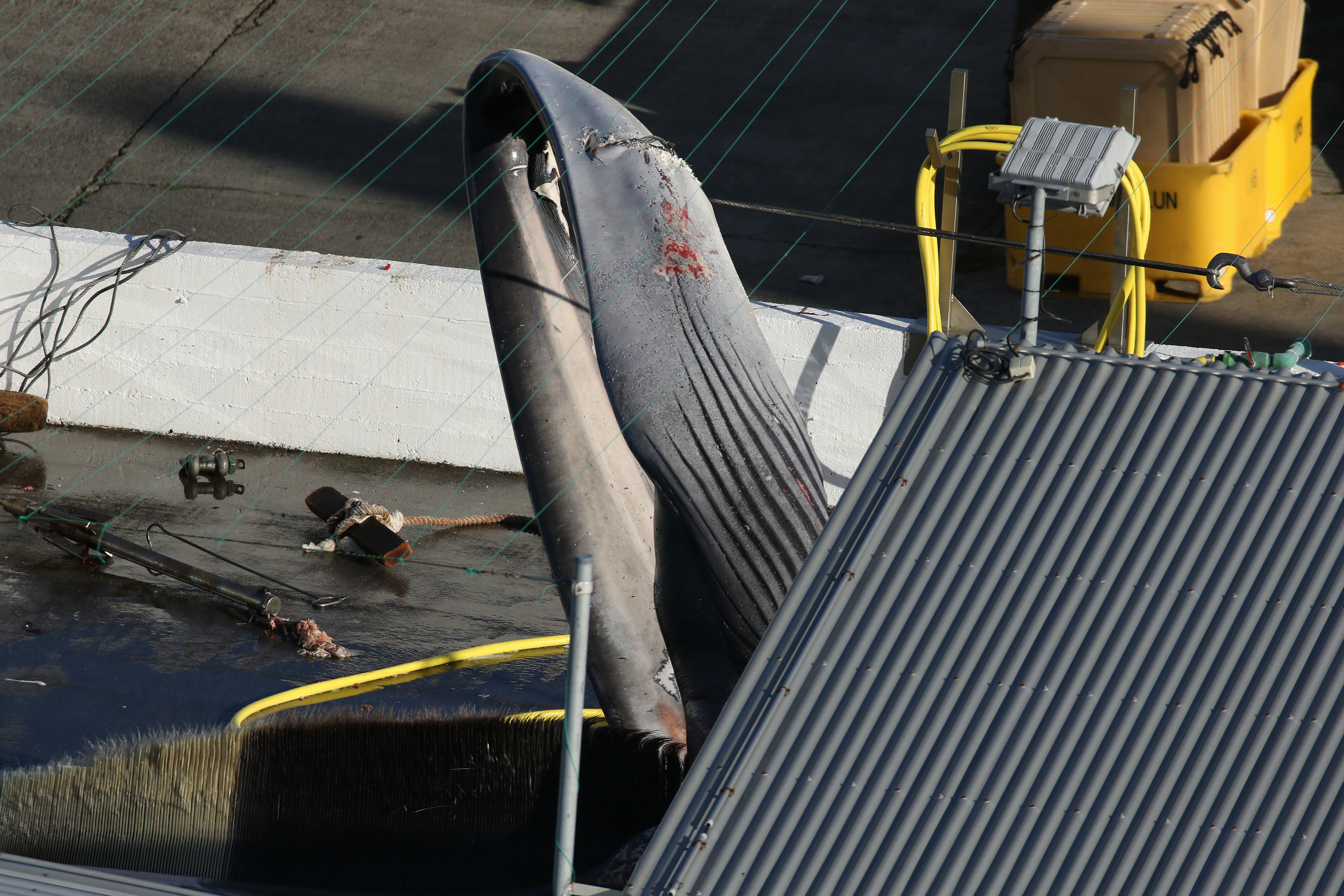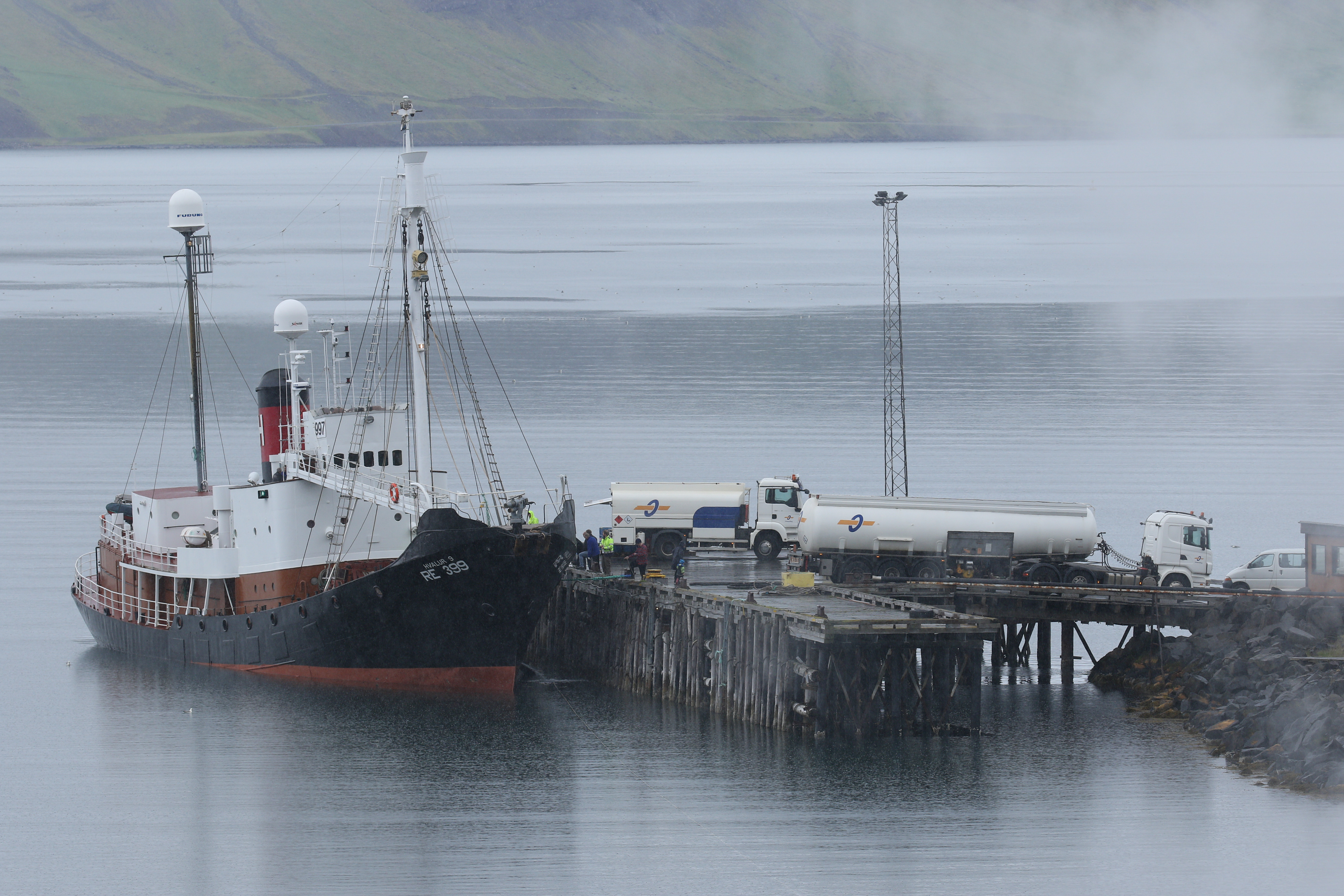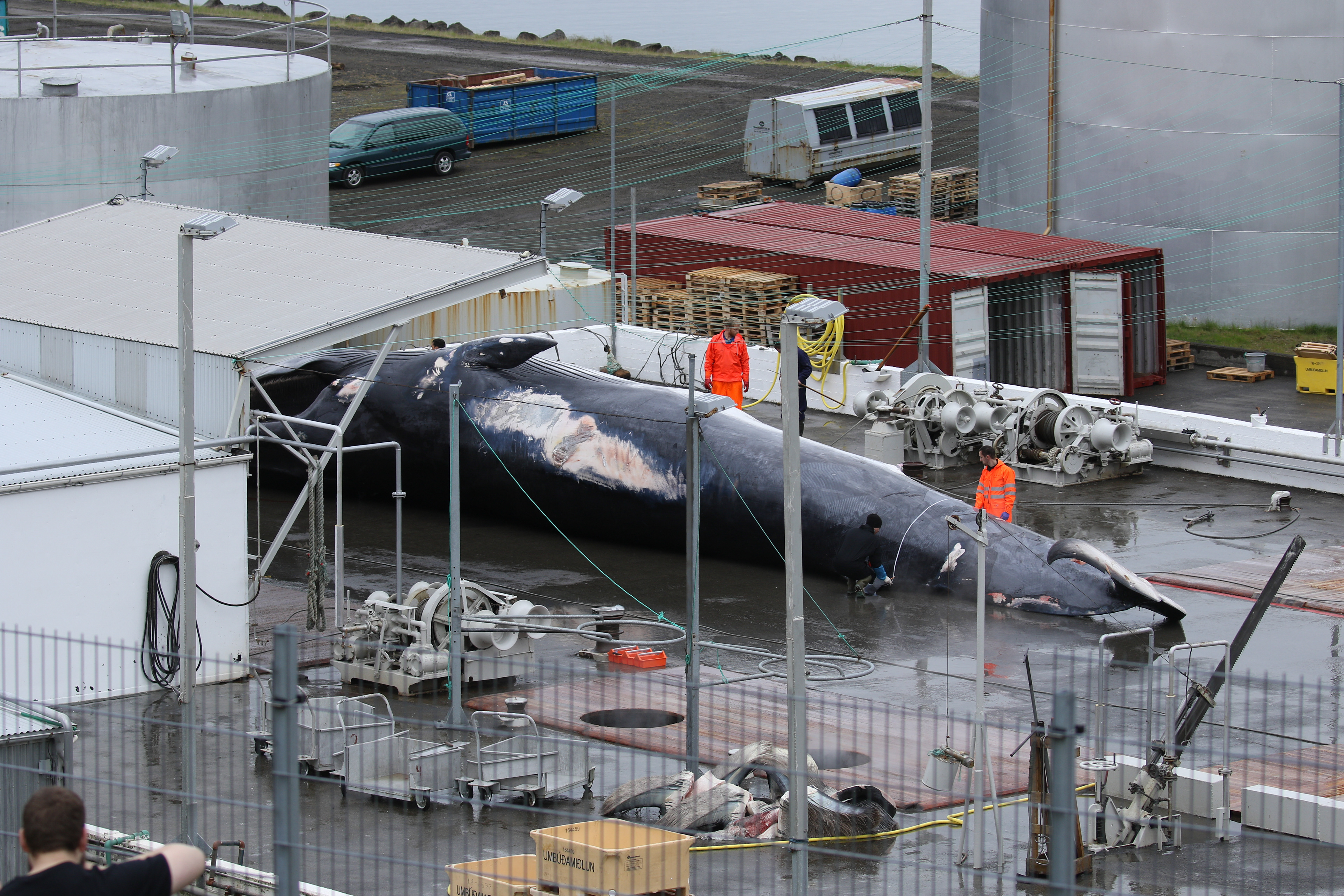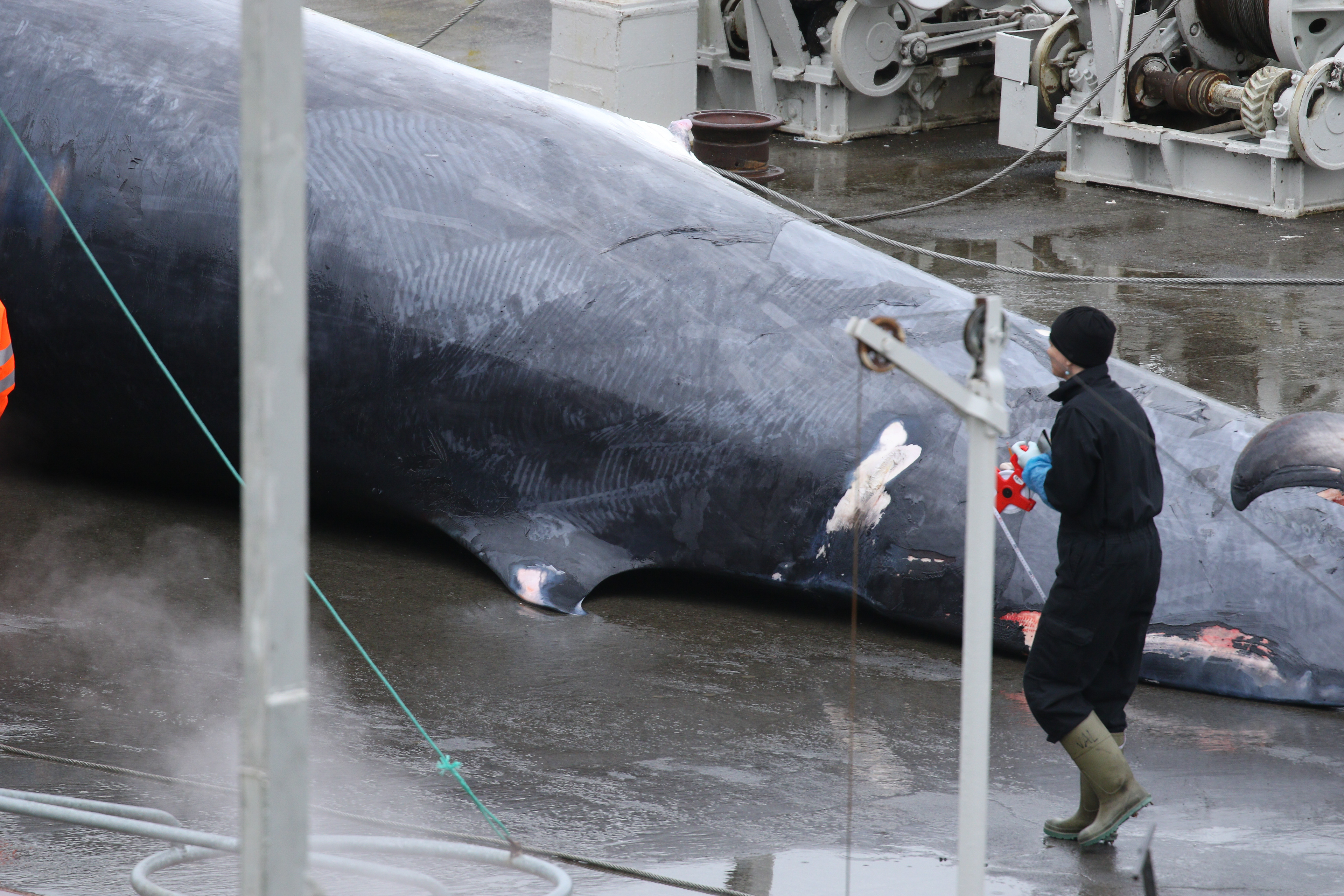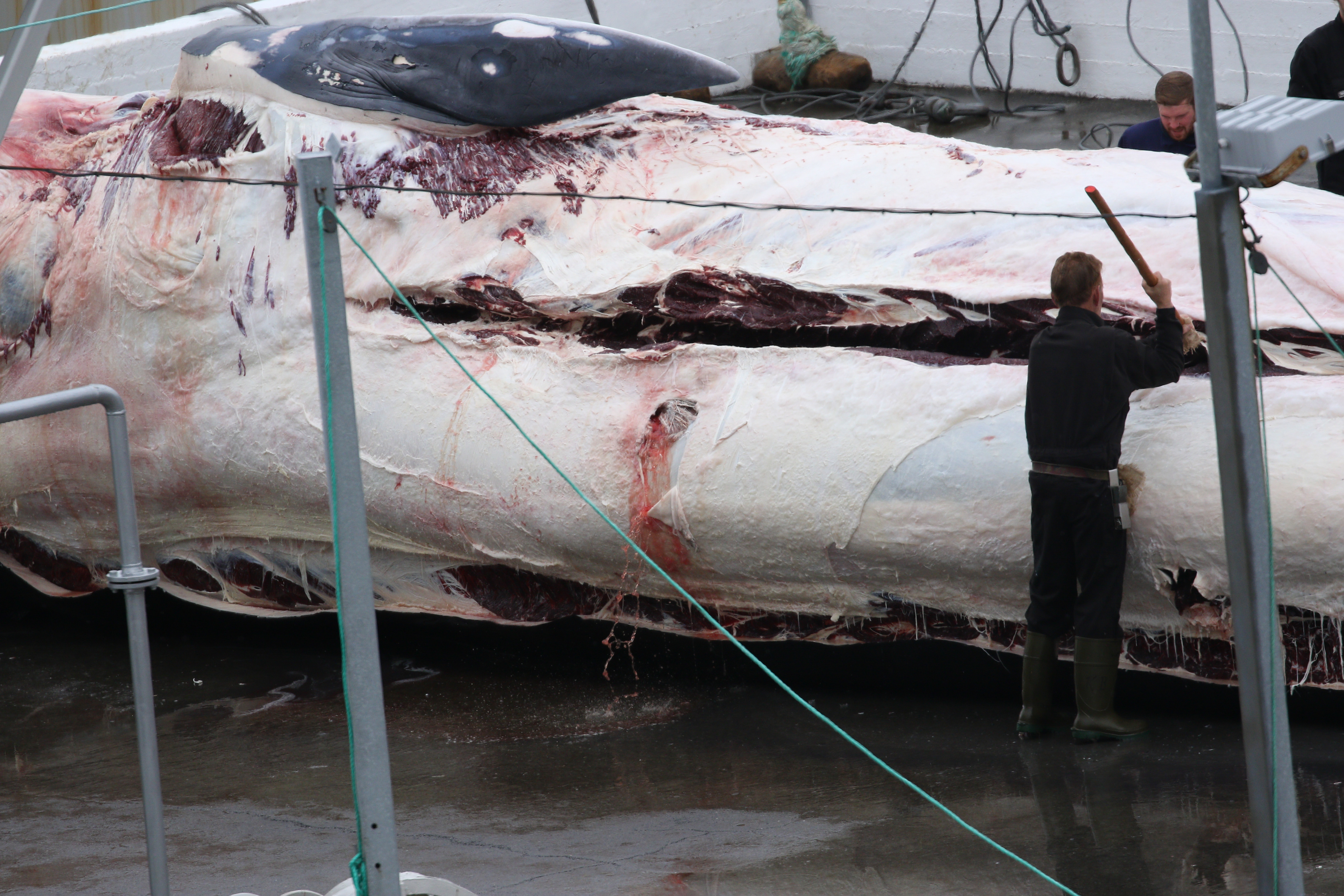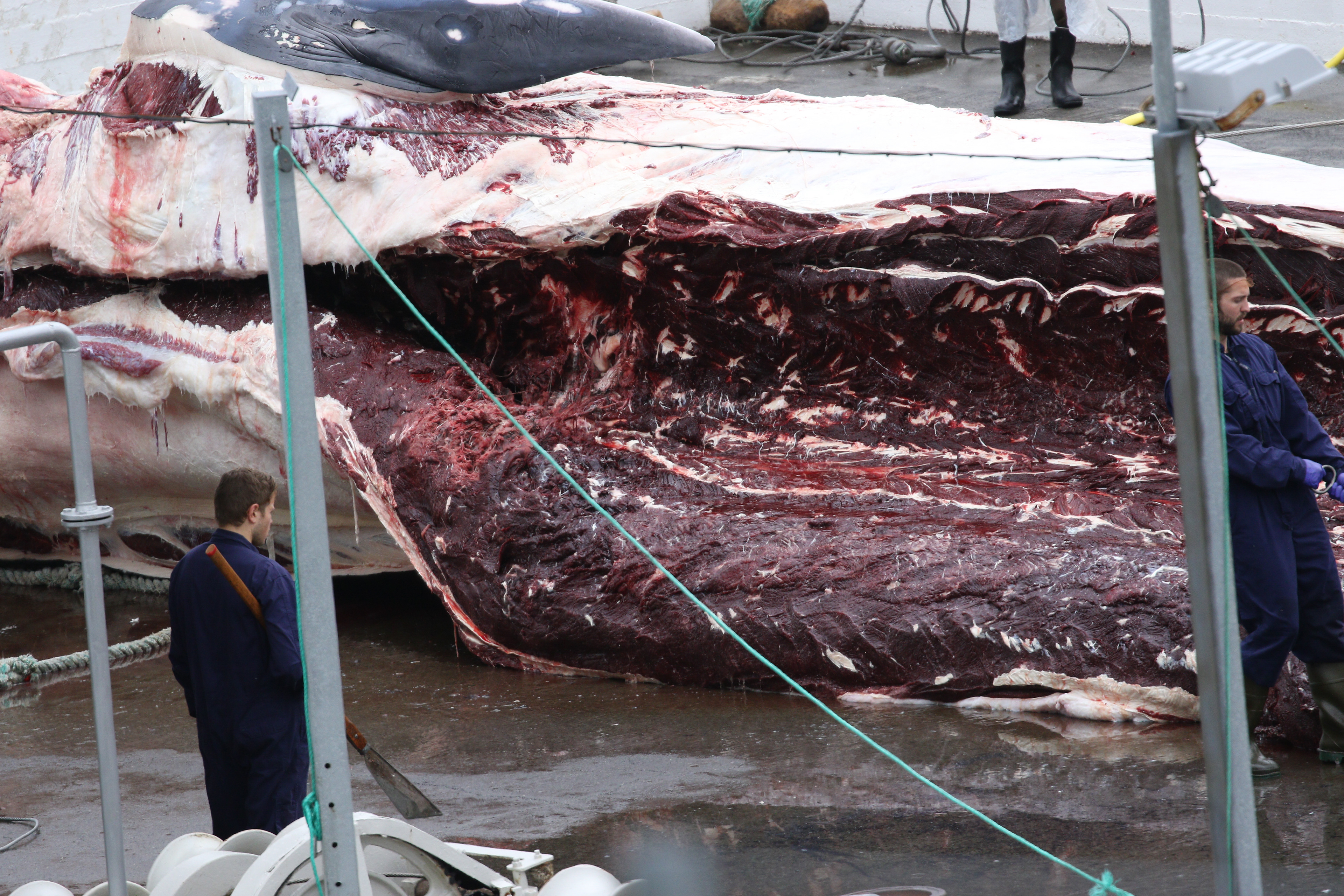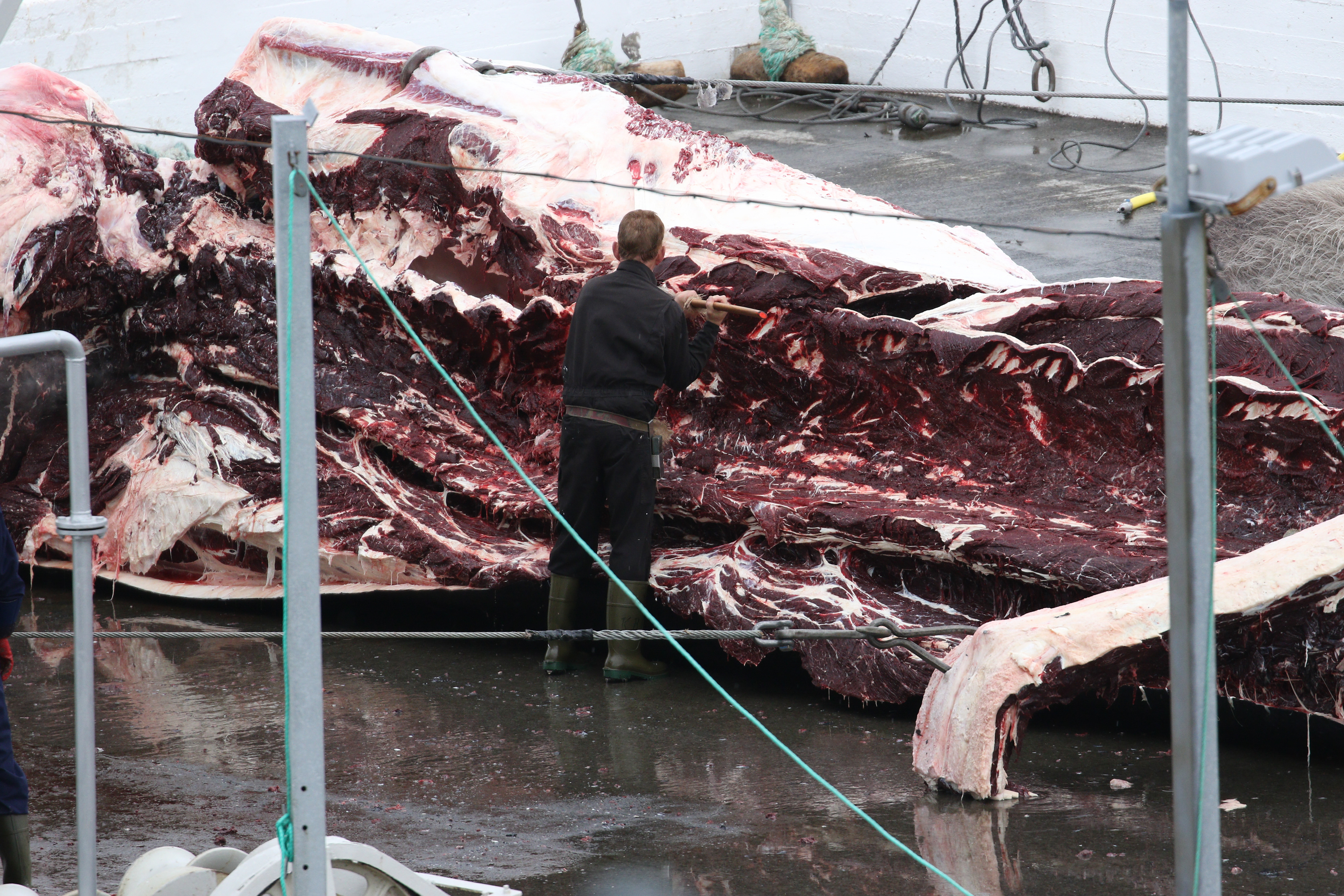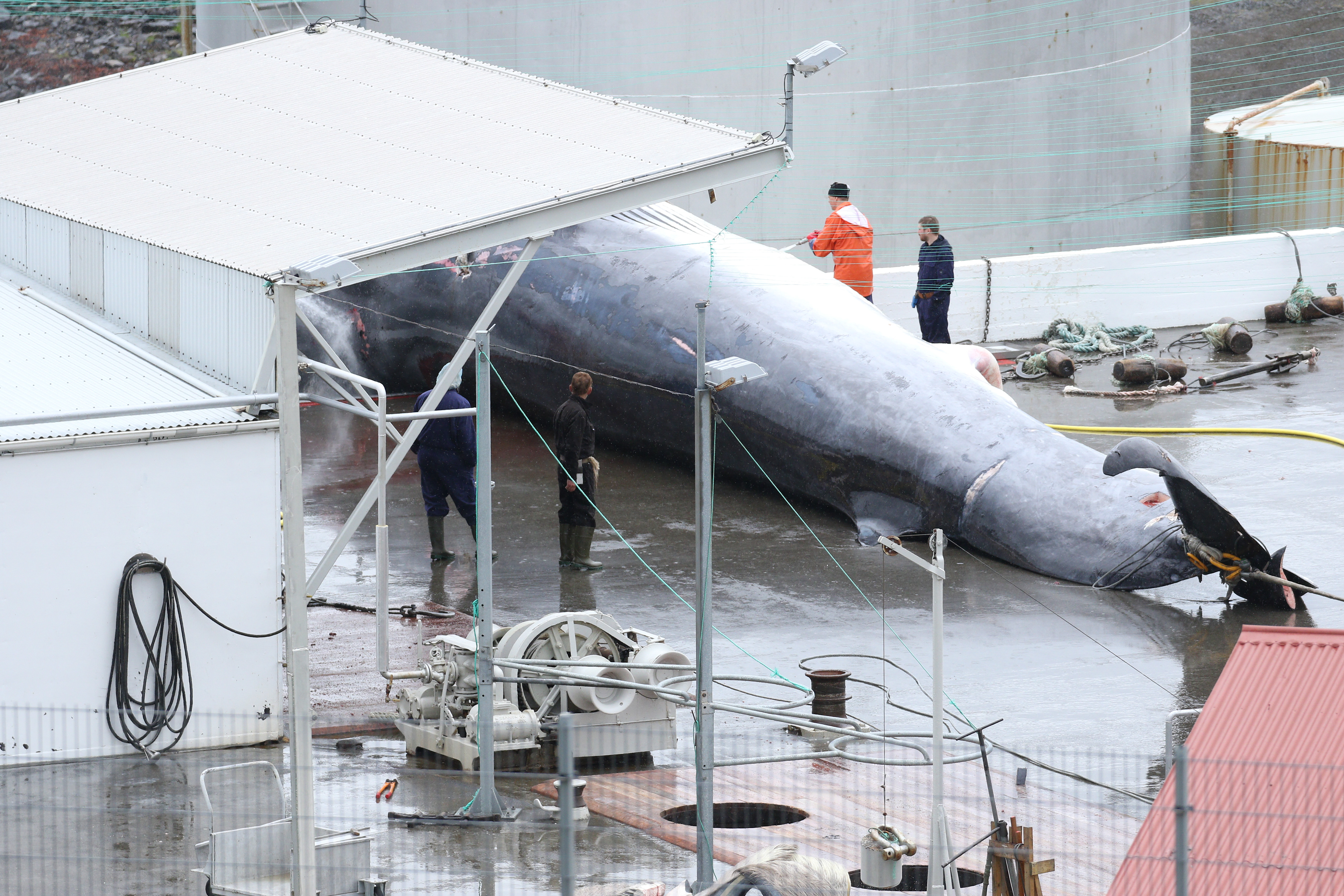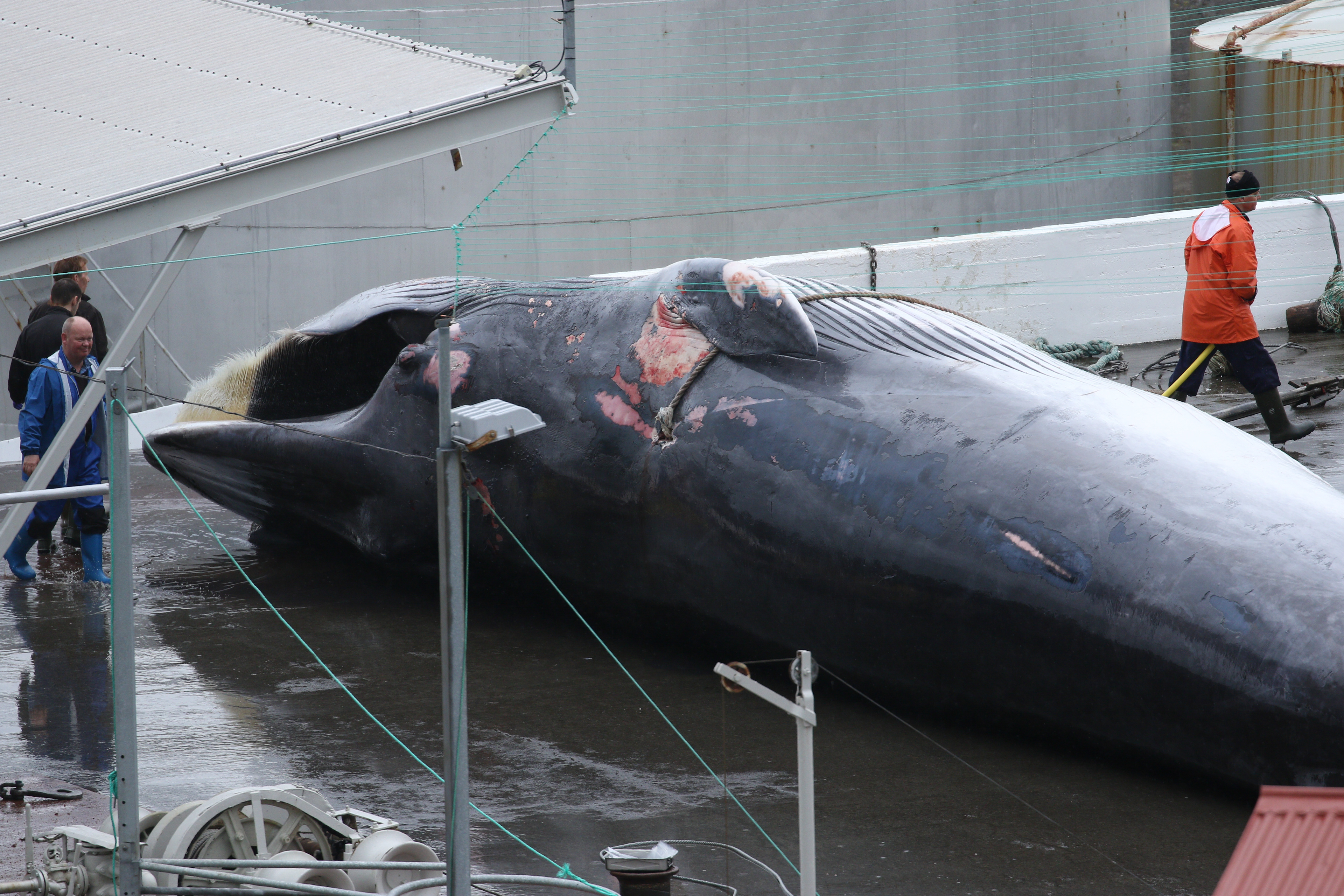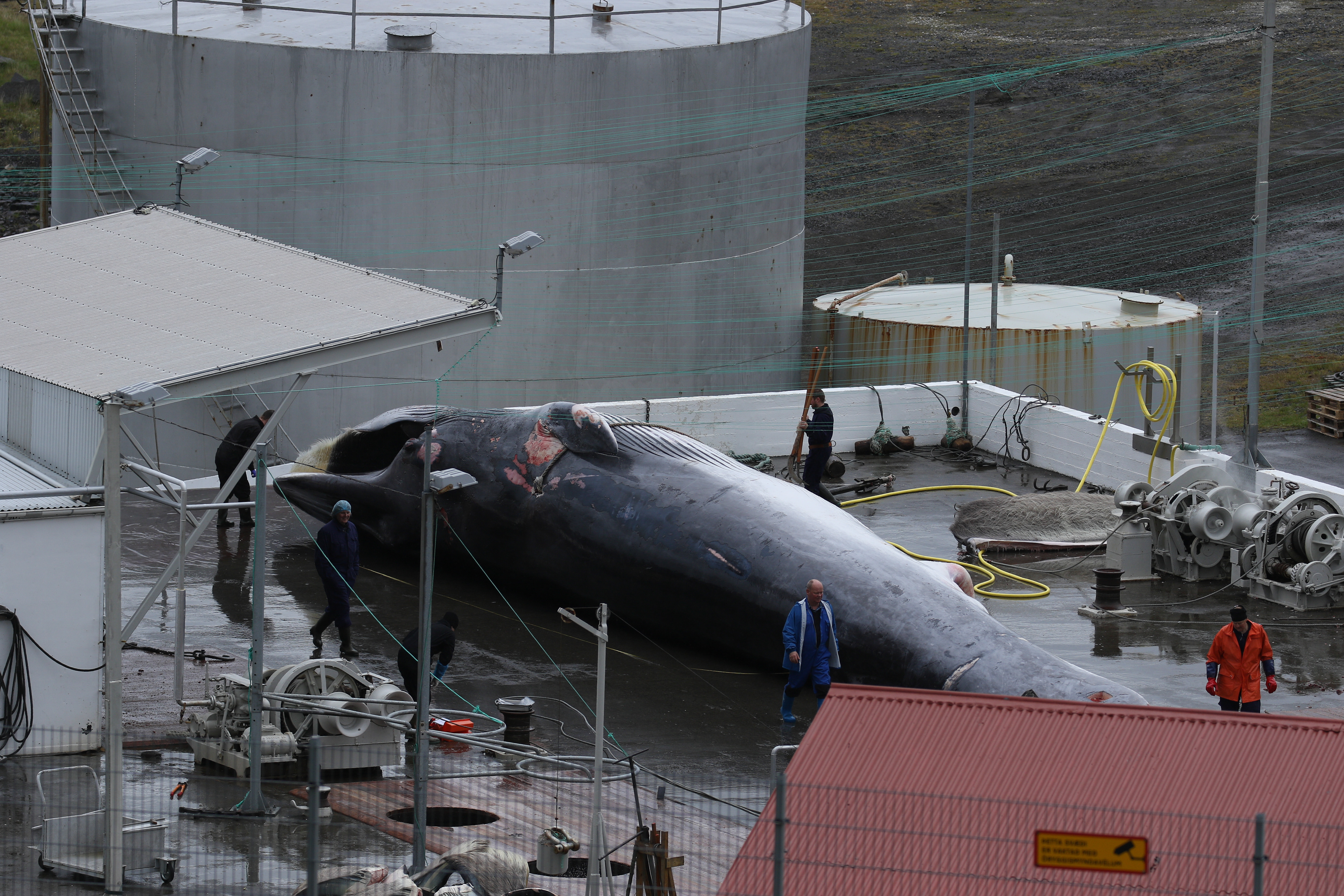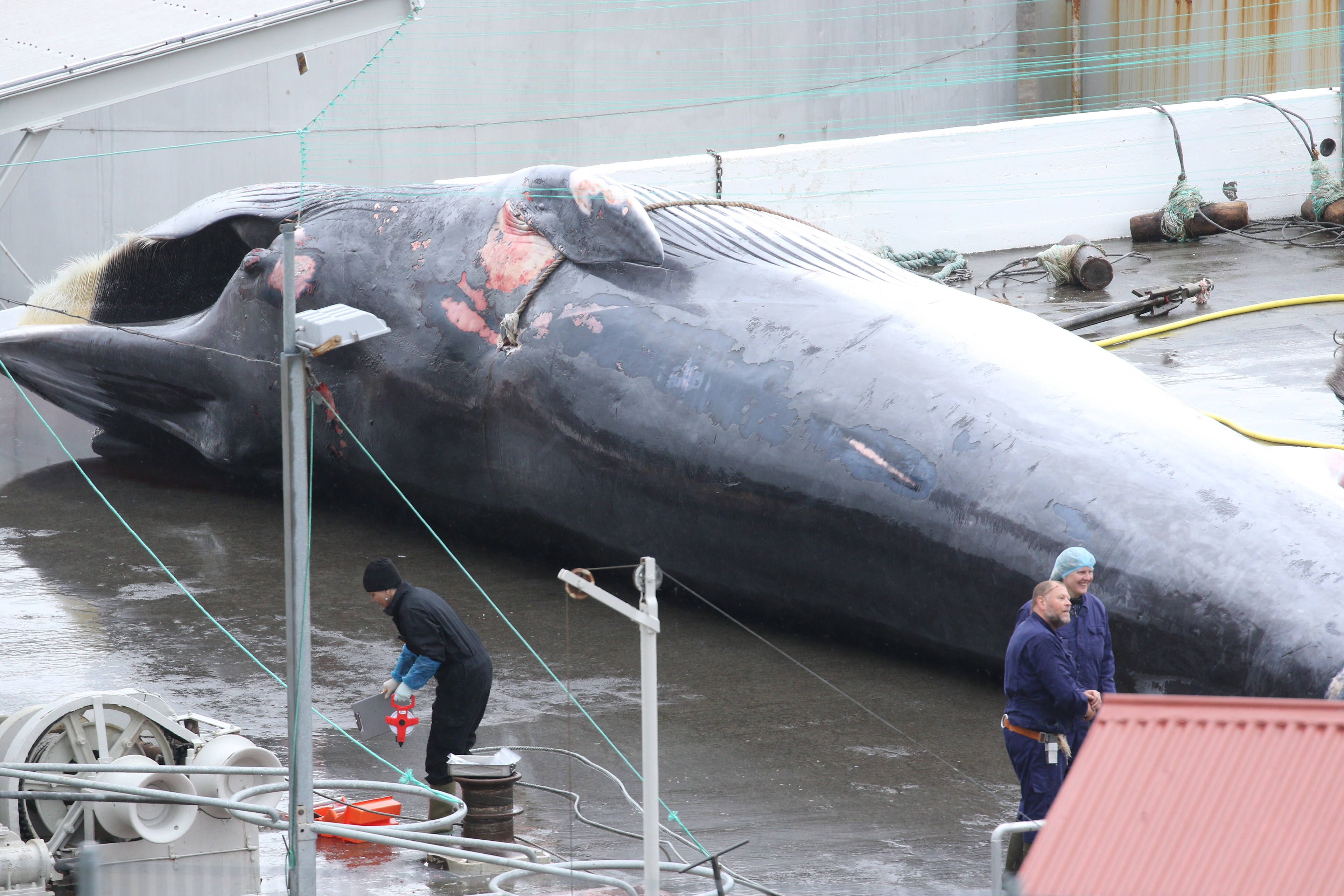 'Whale 22'  - 7th July 2018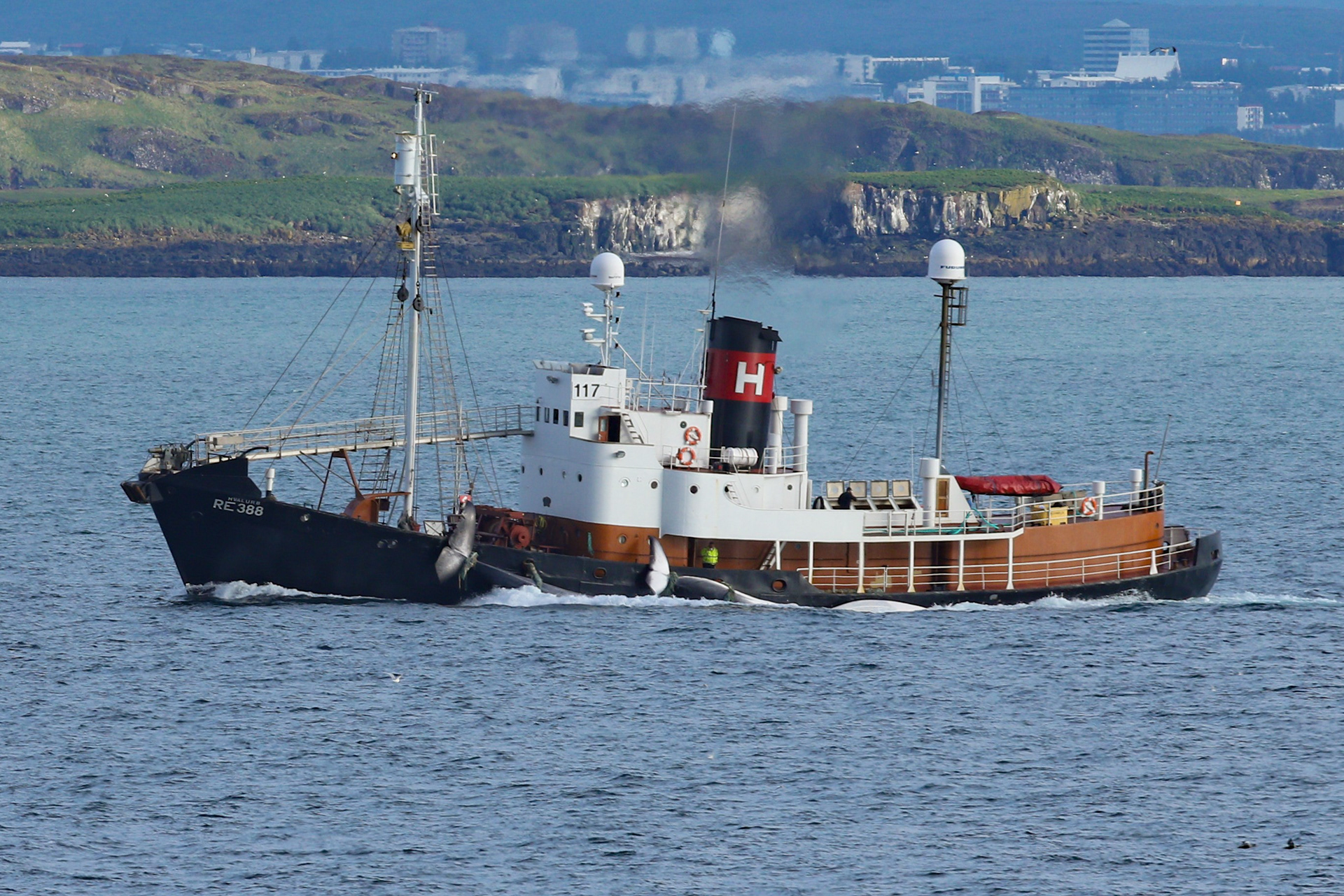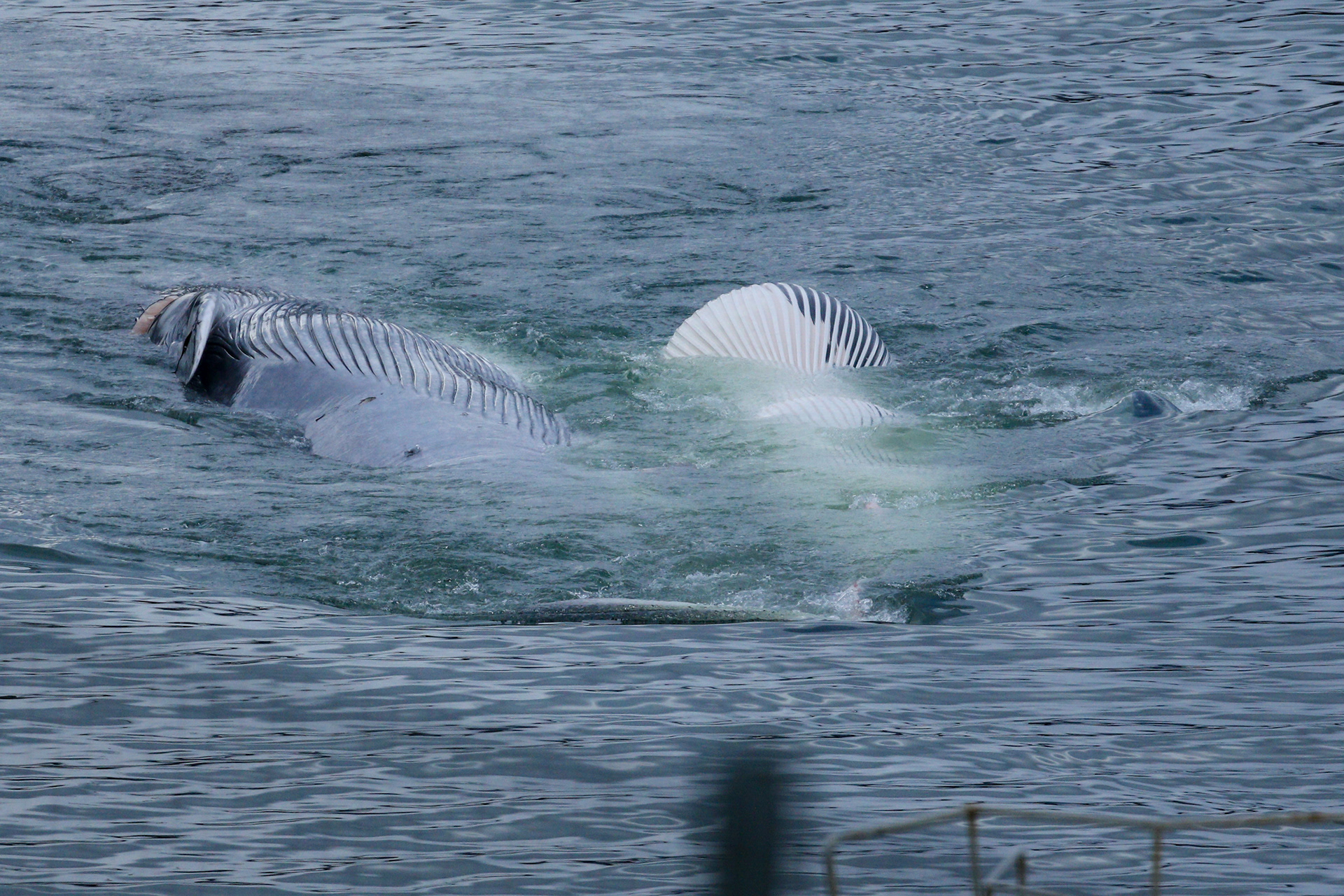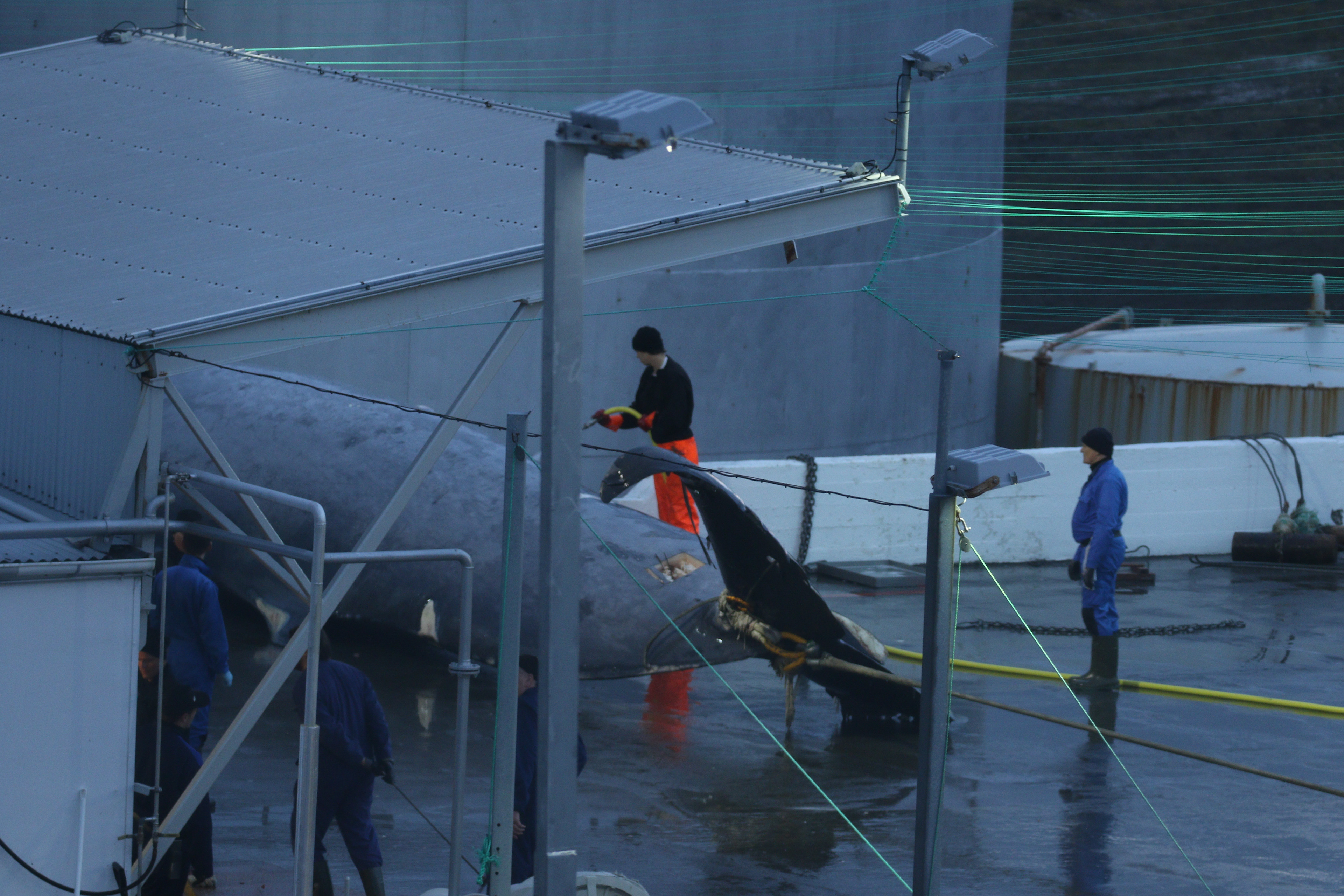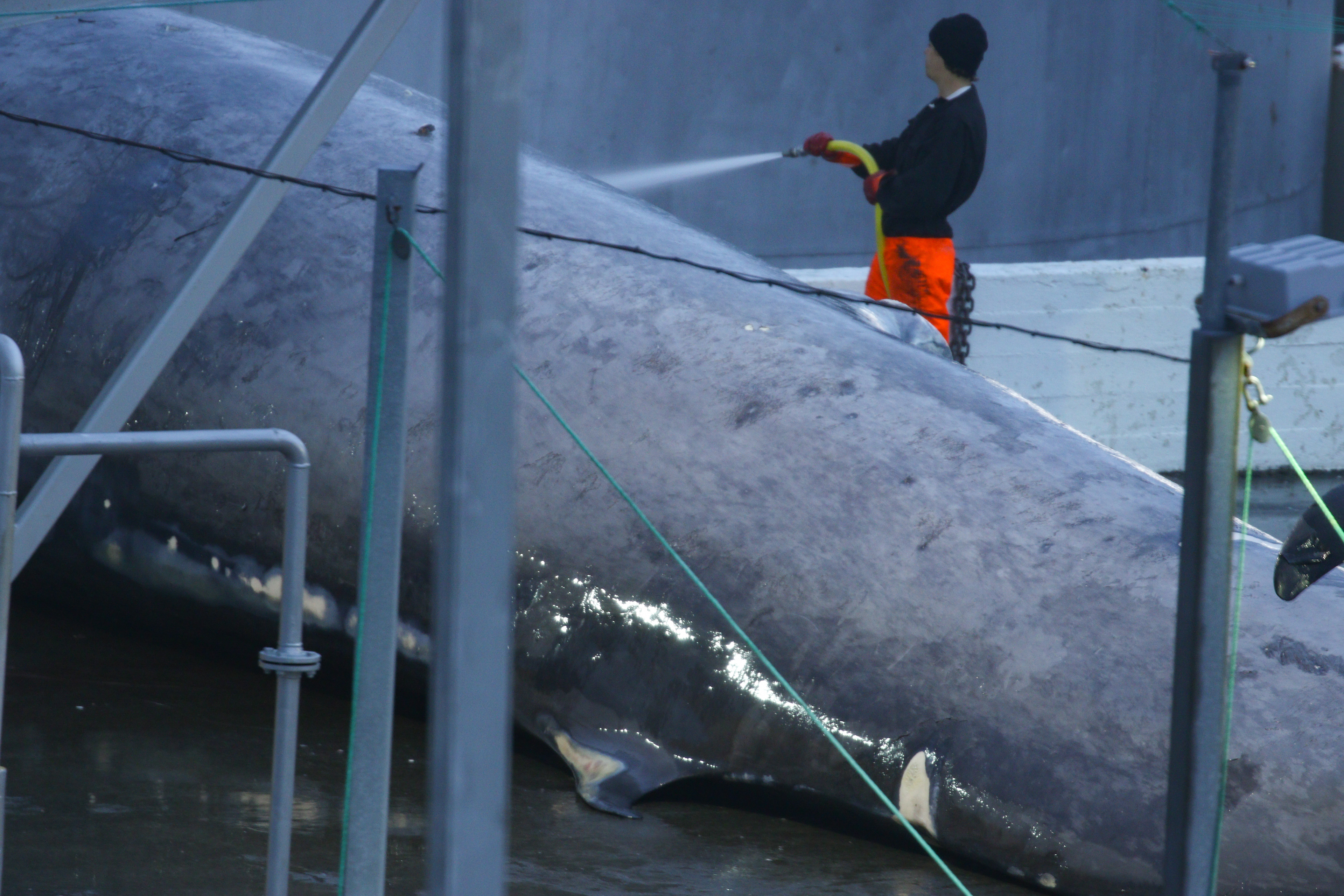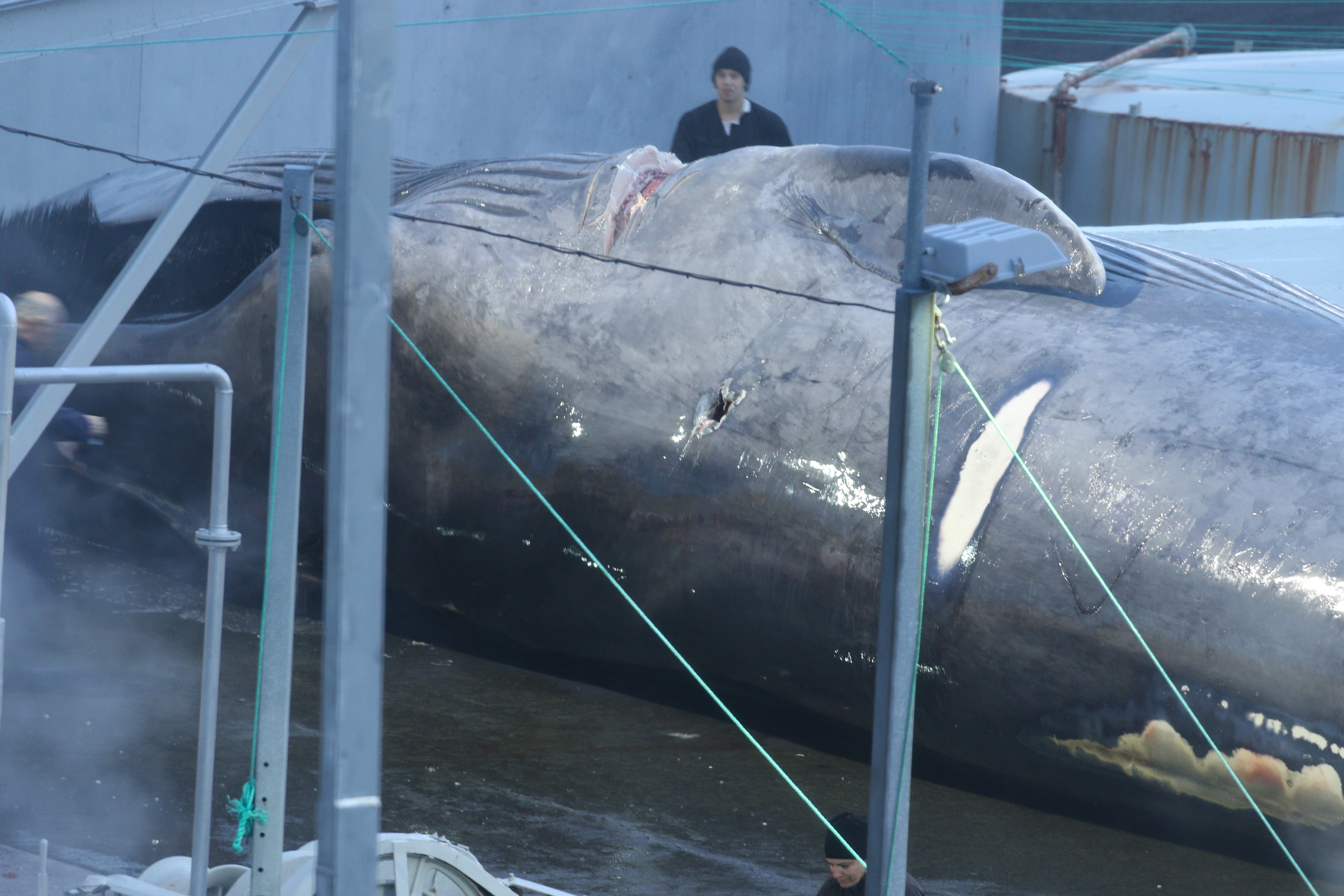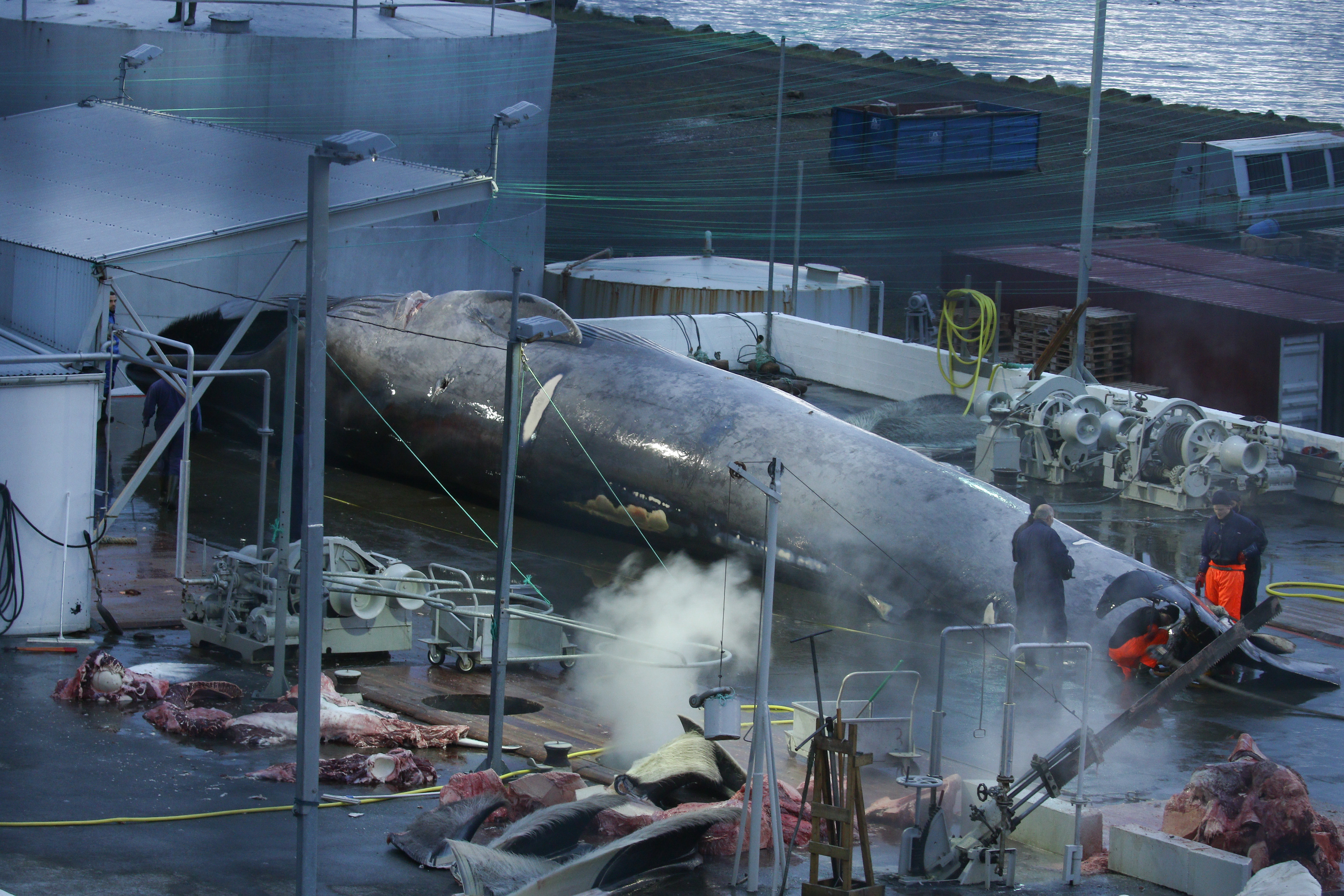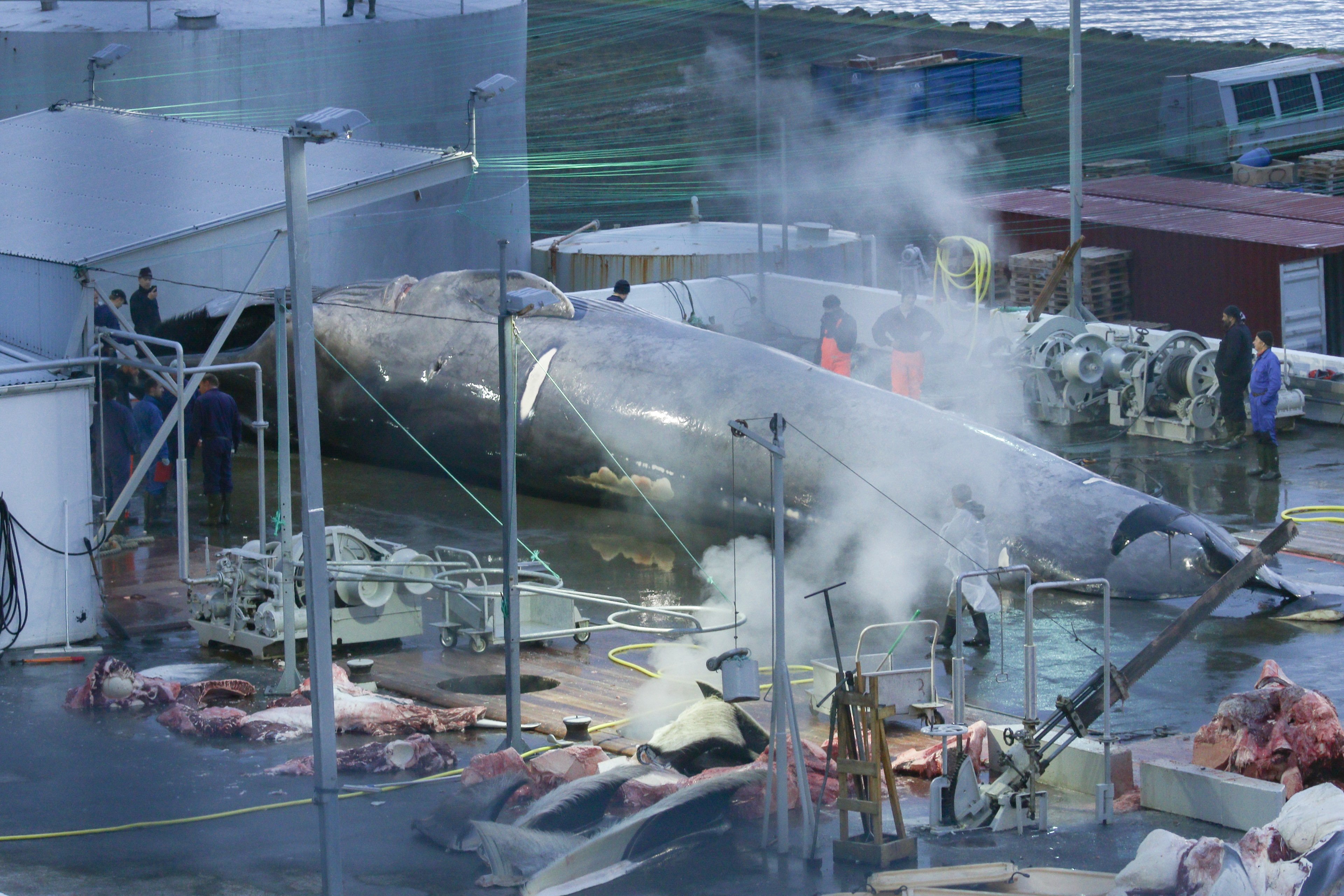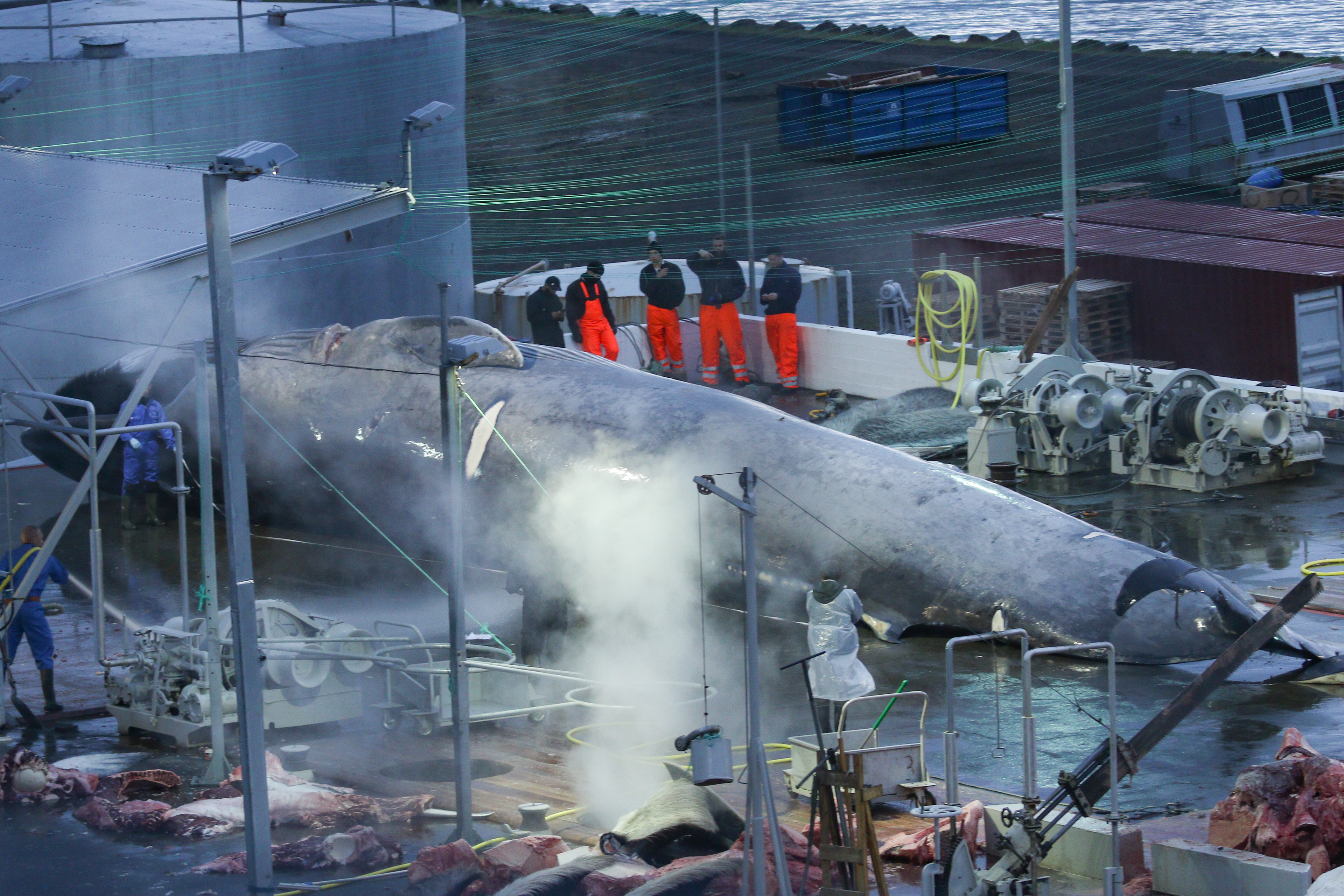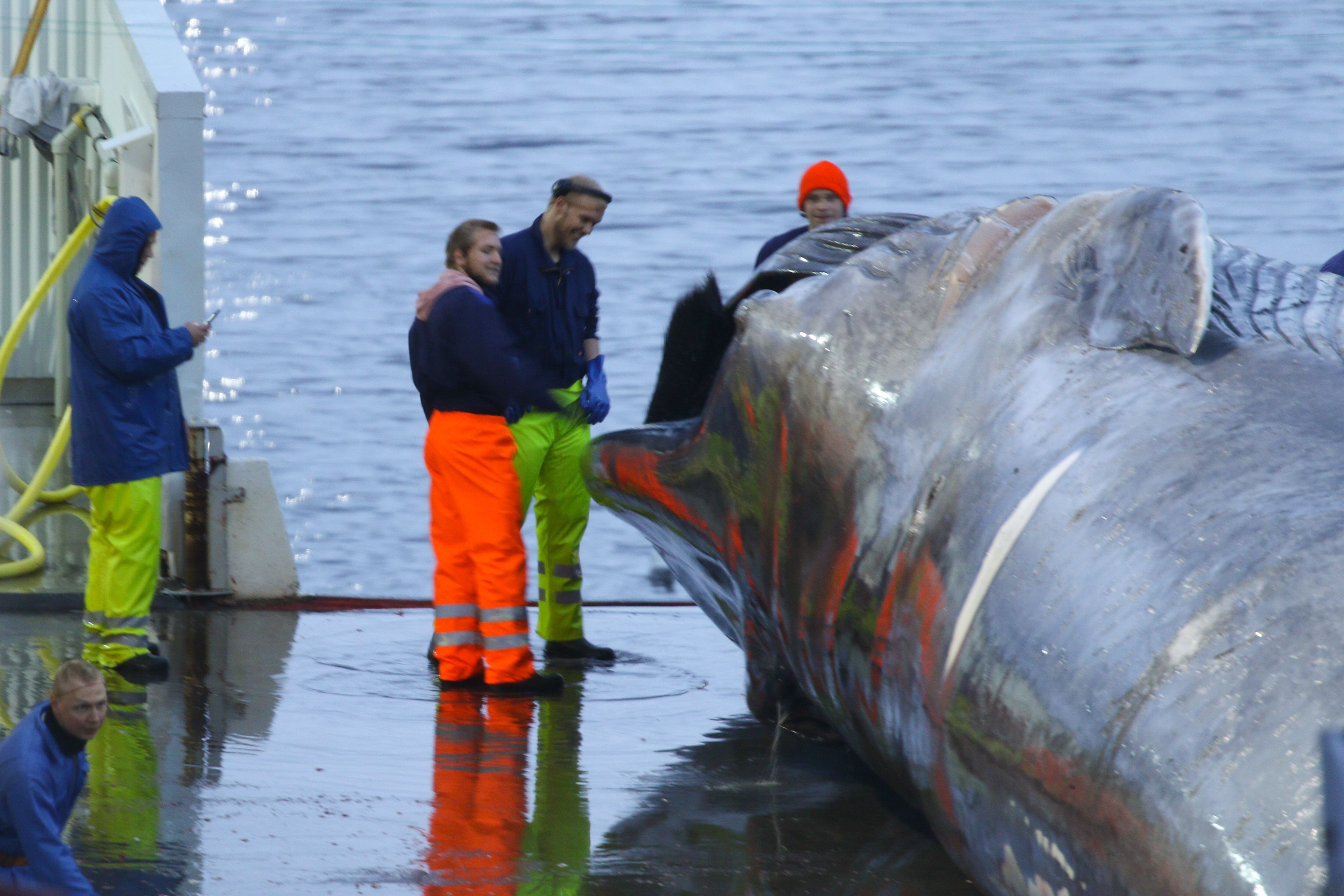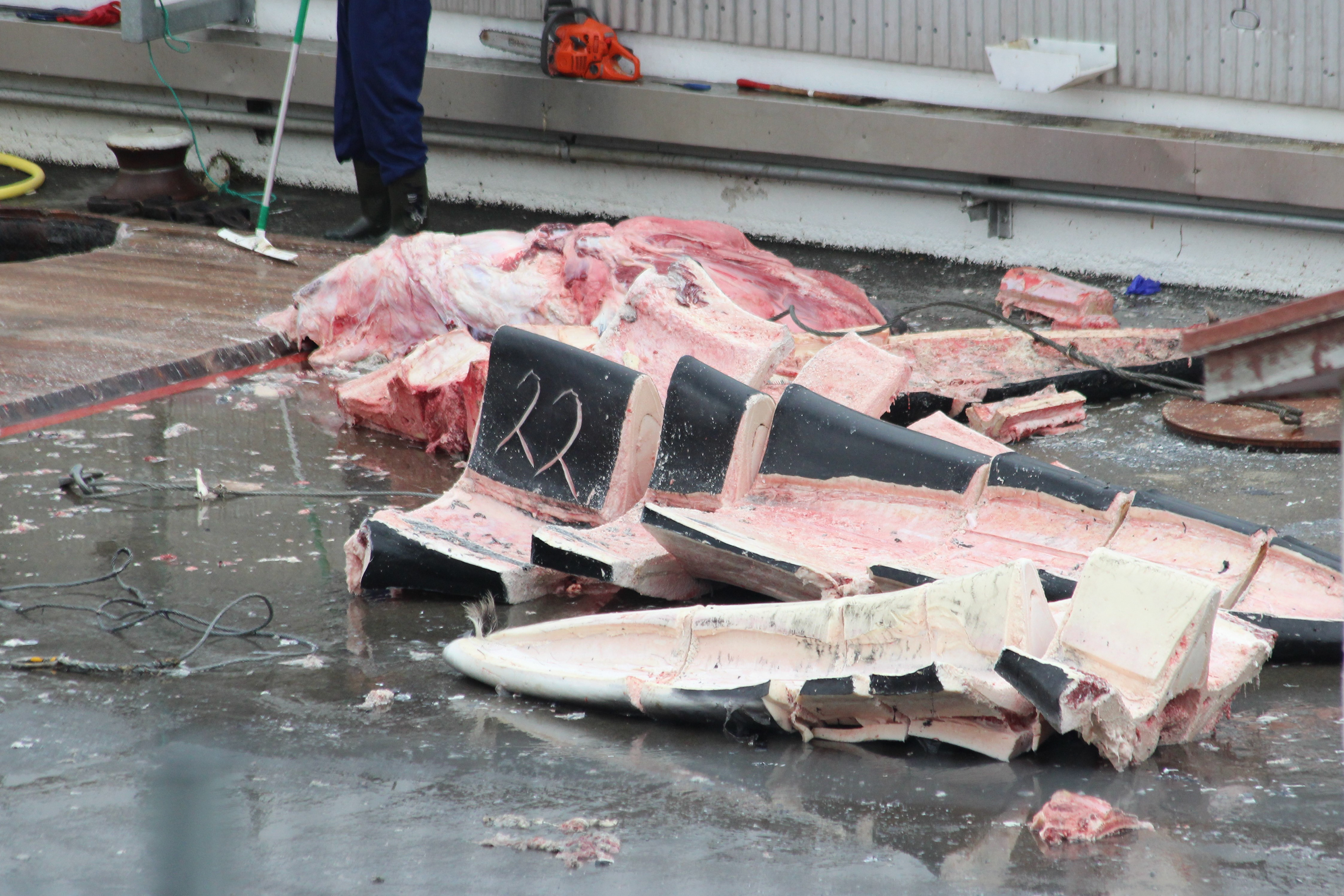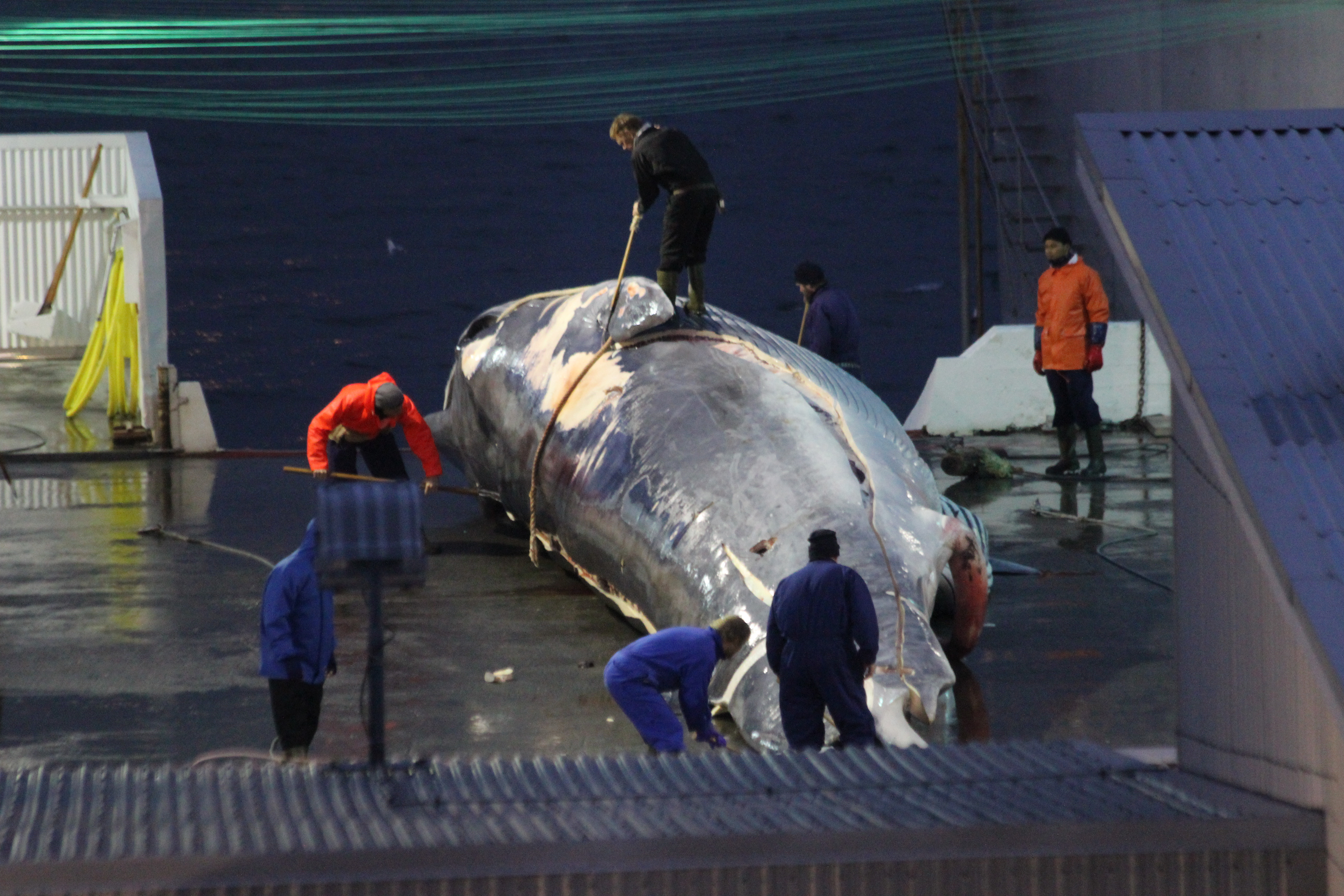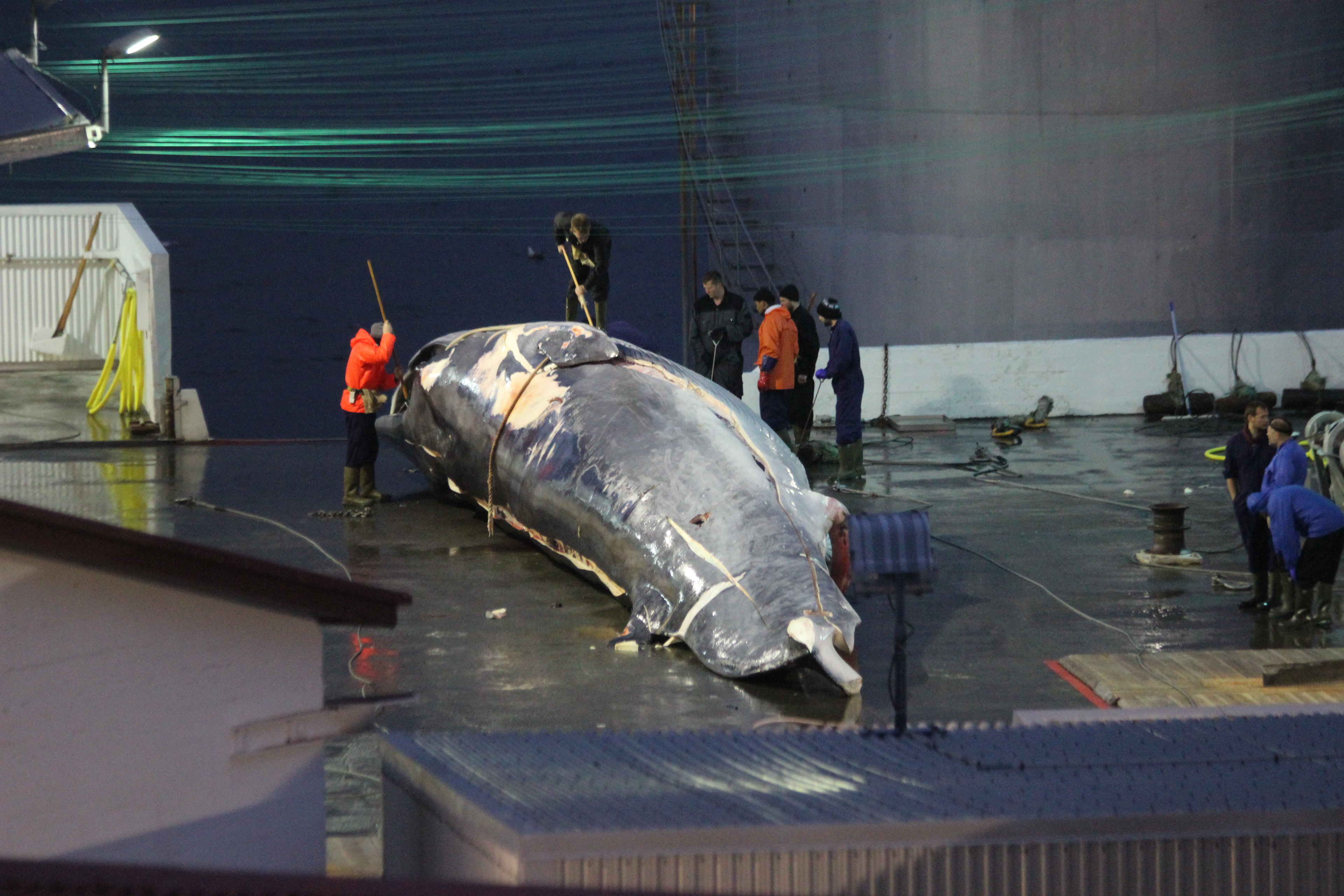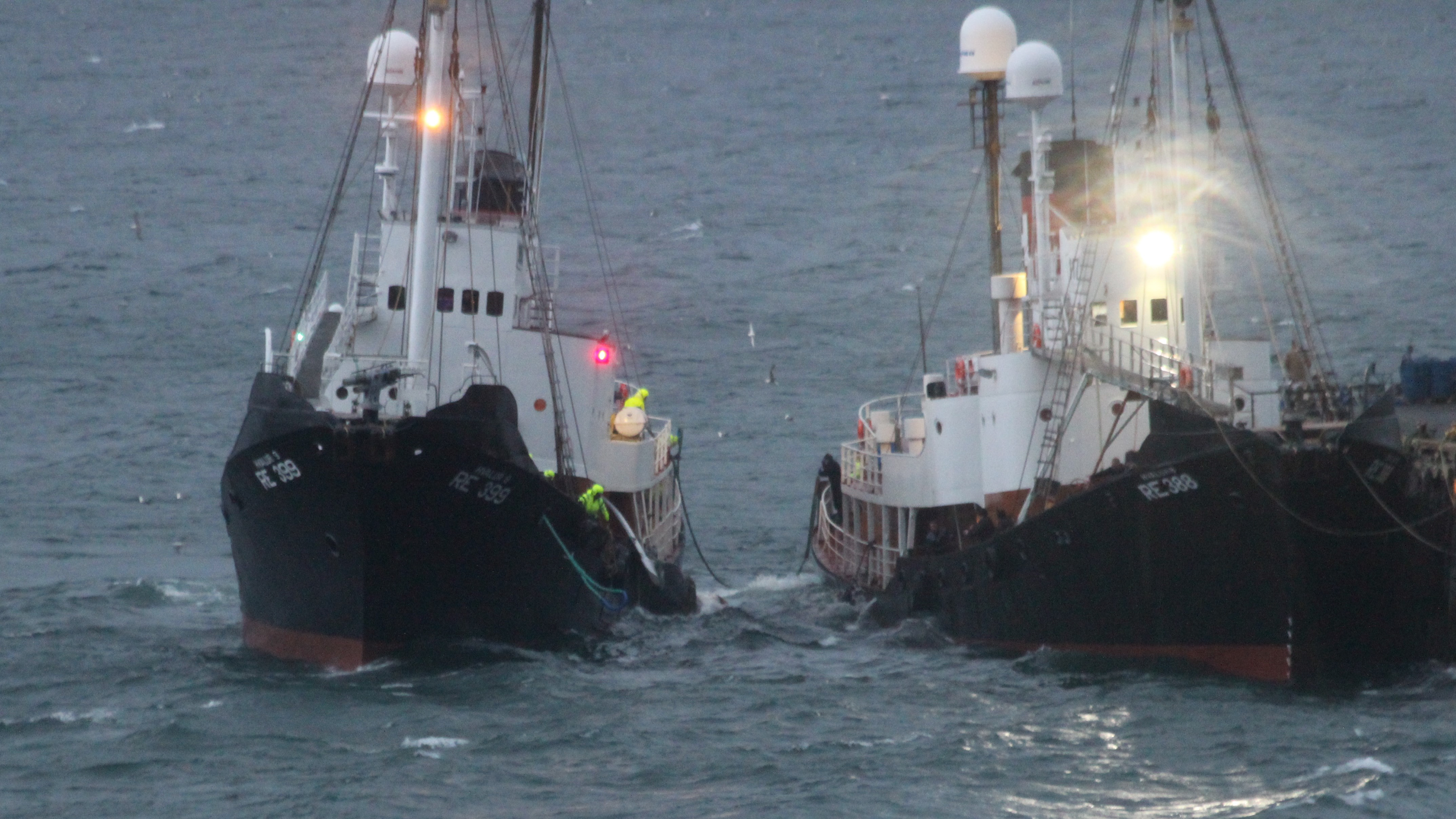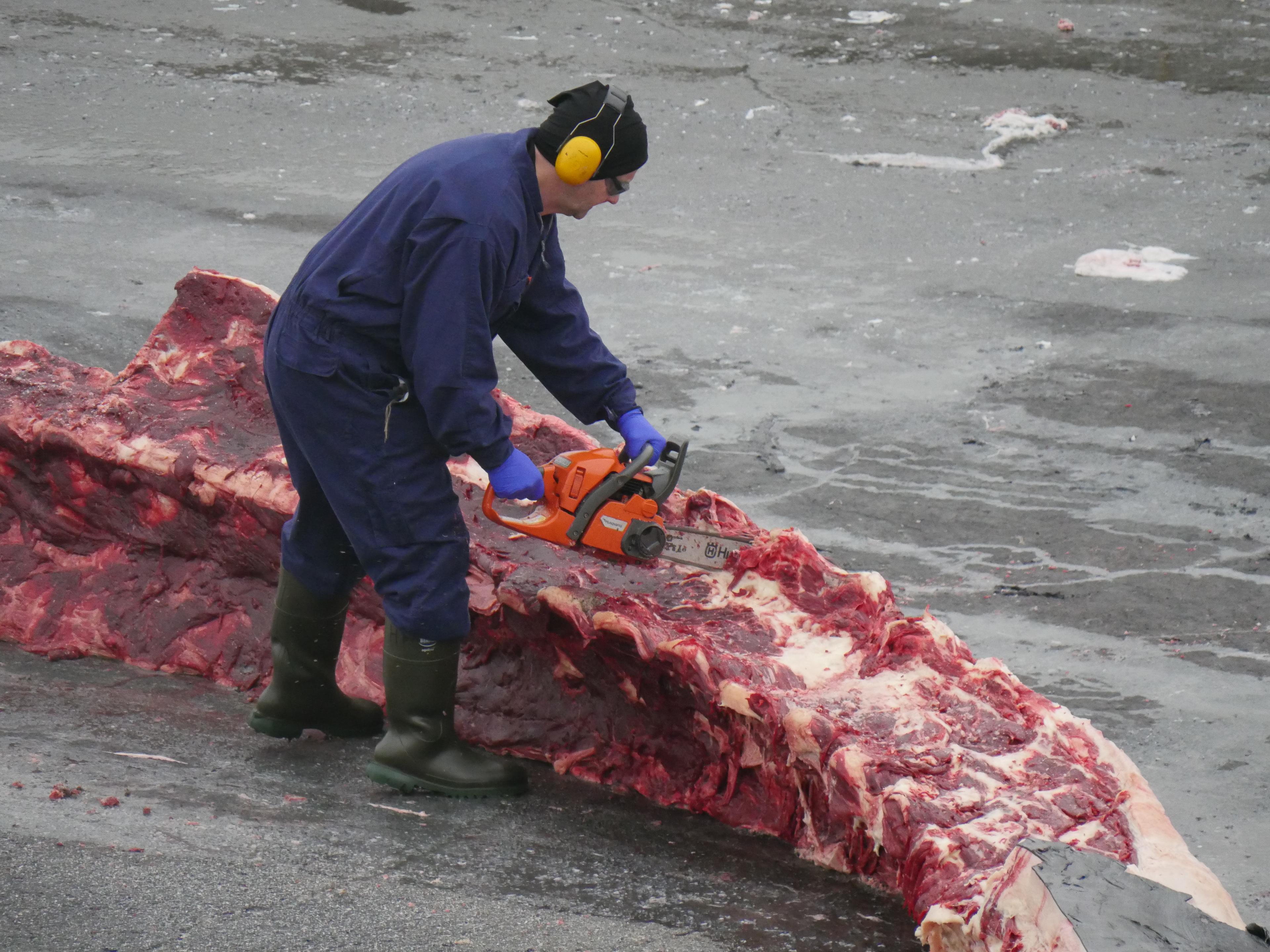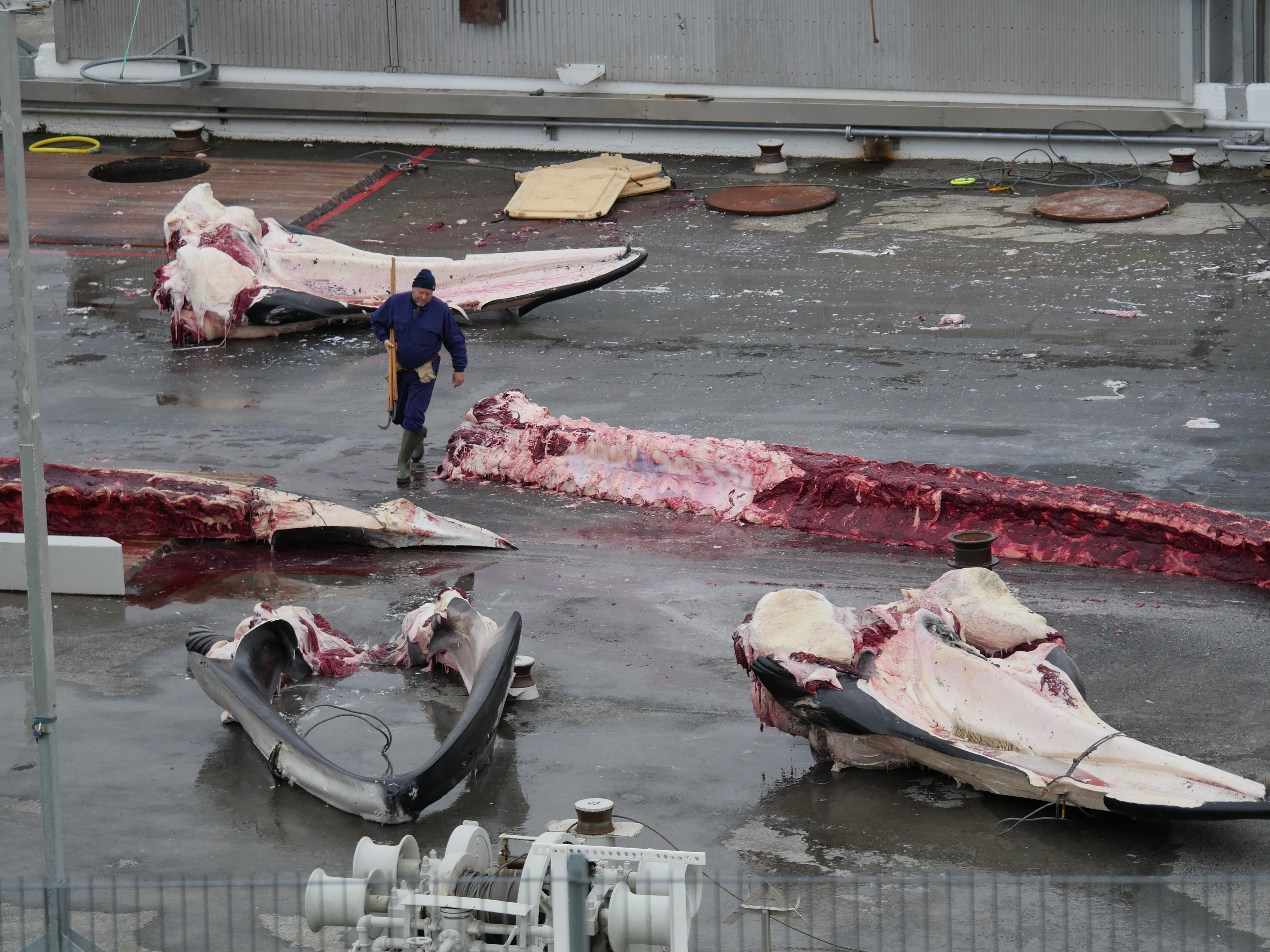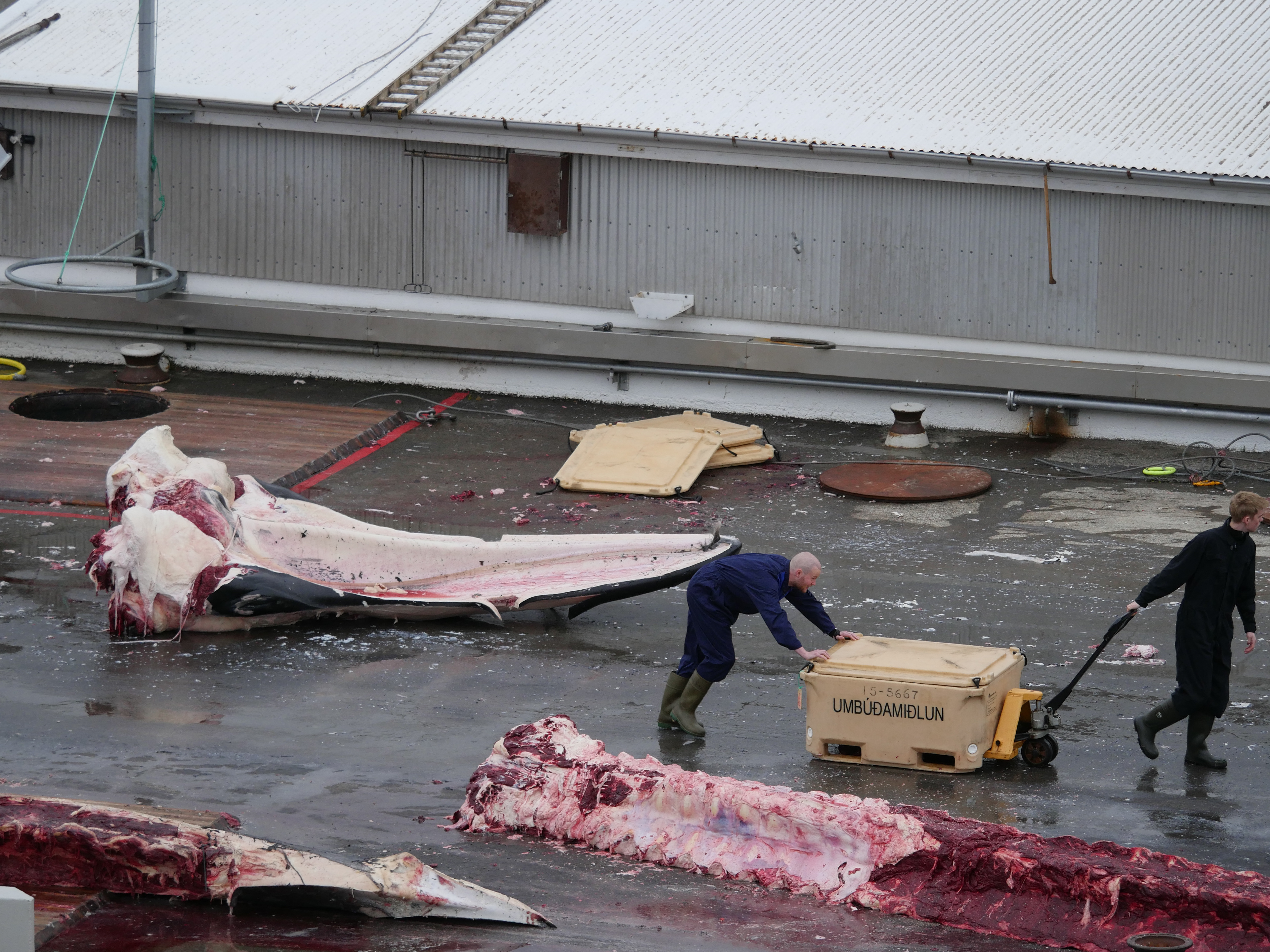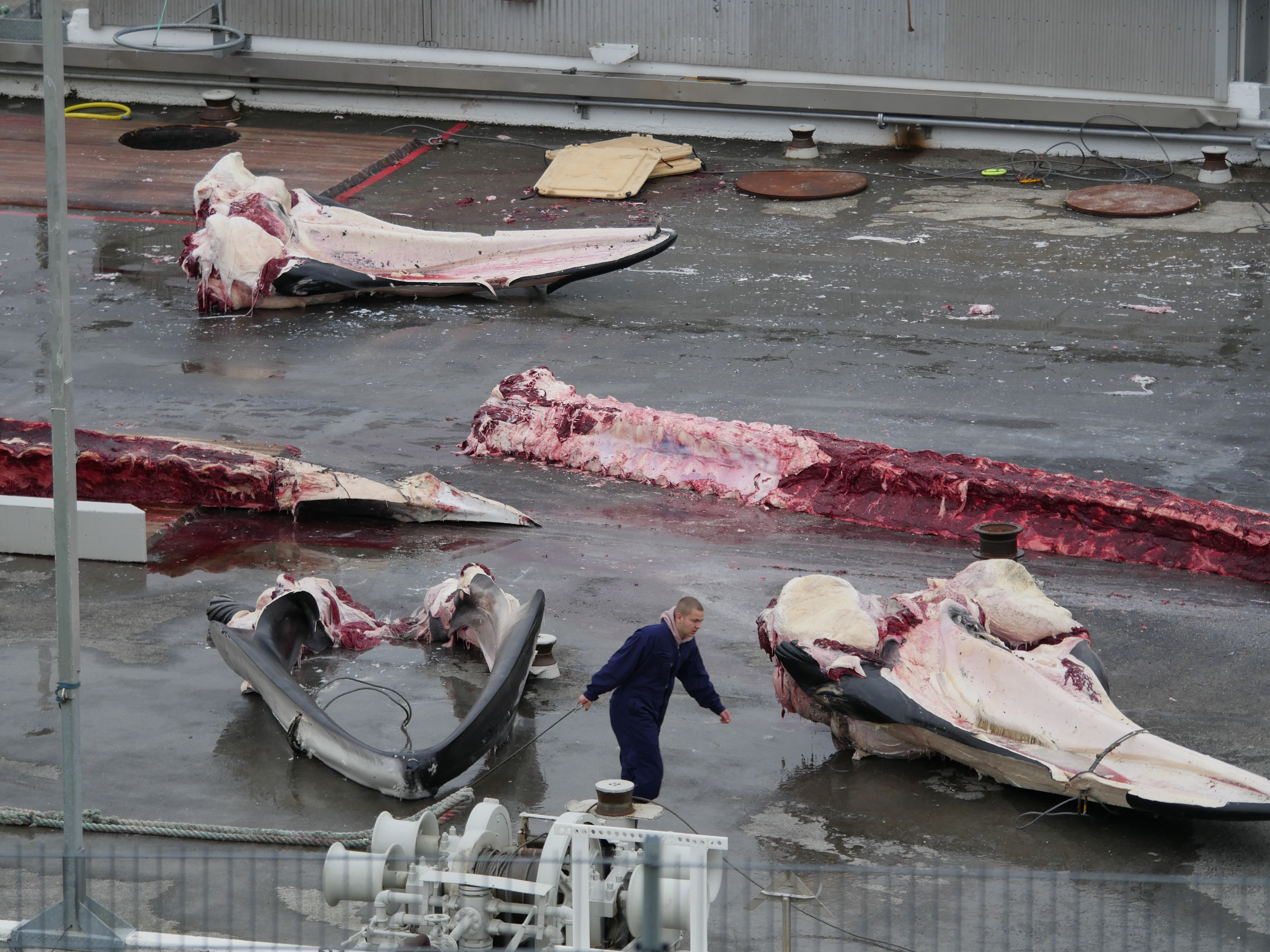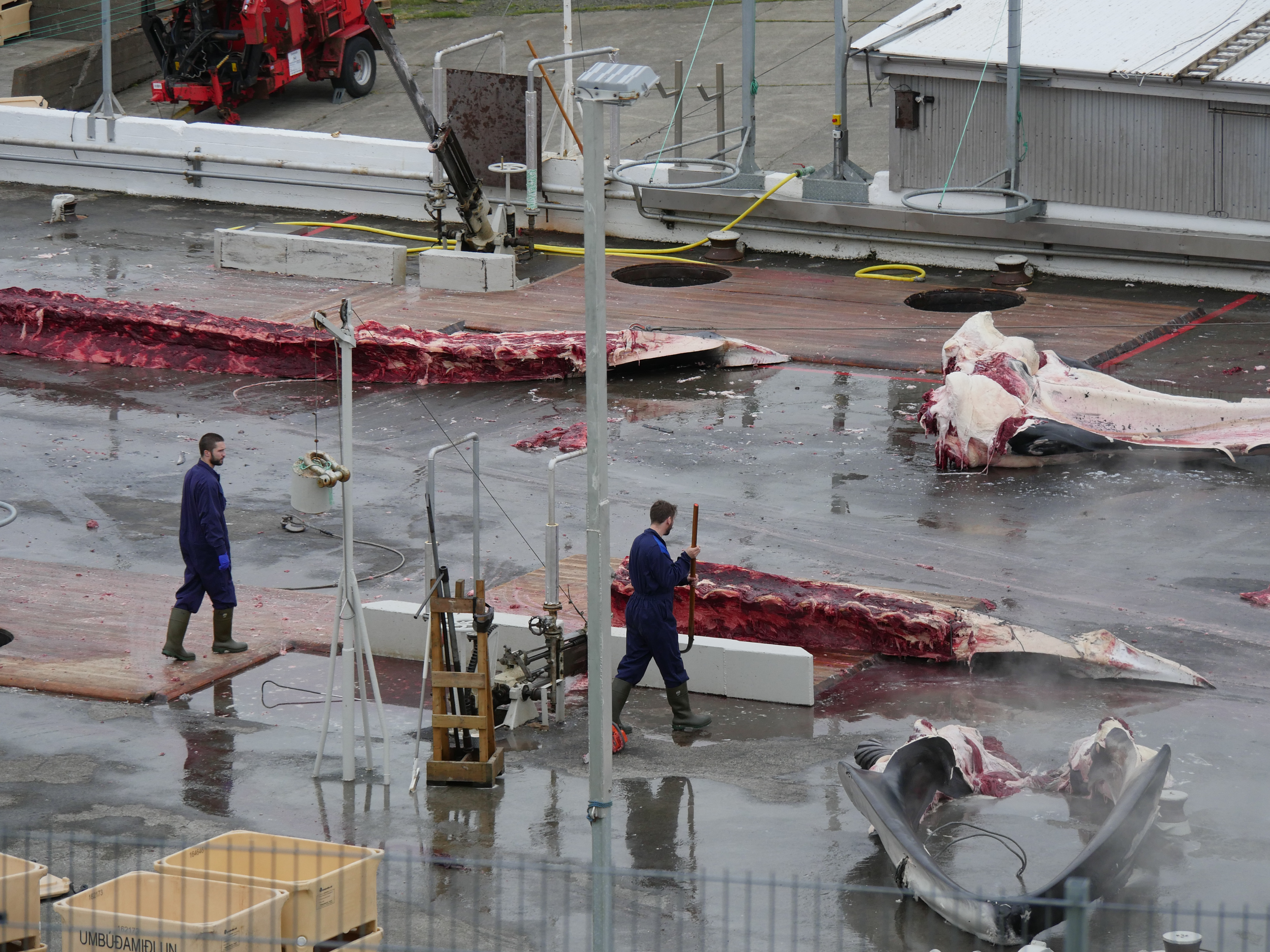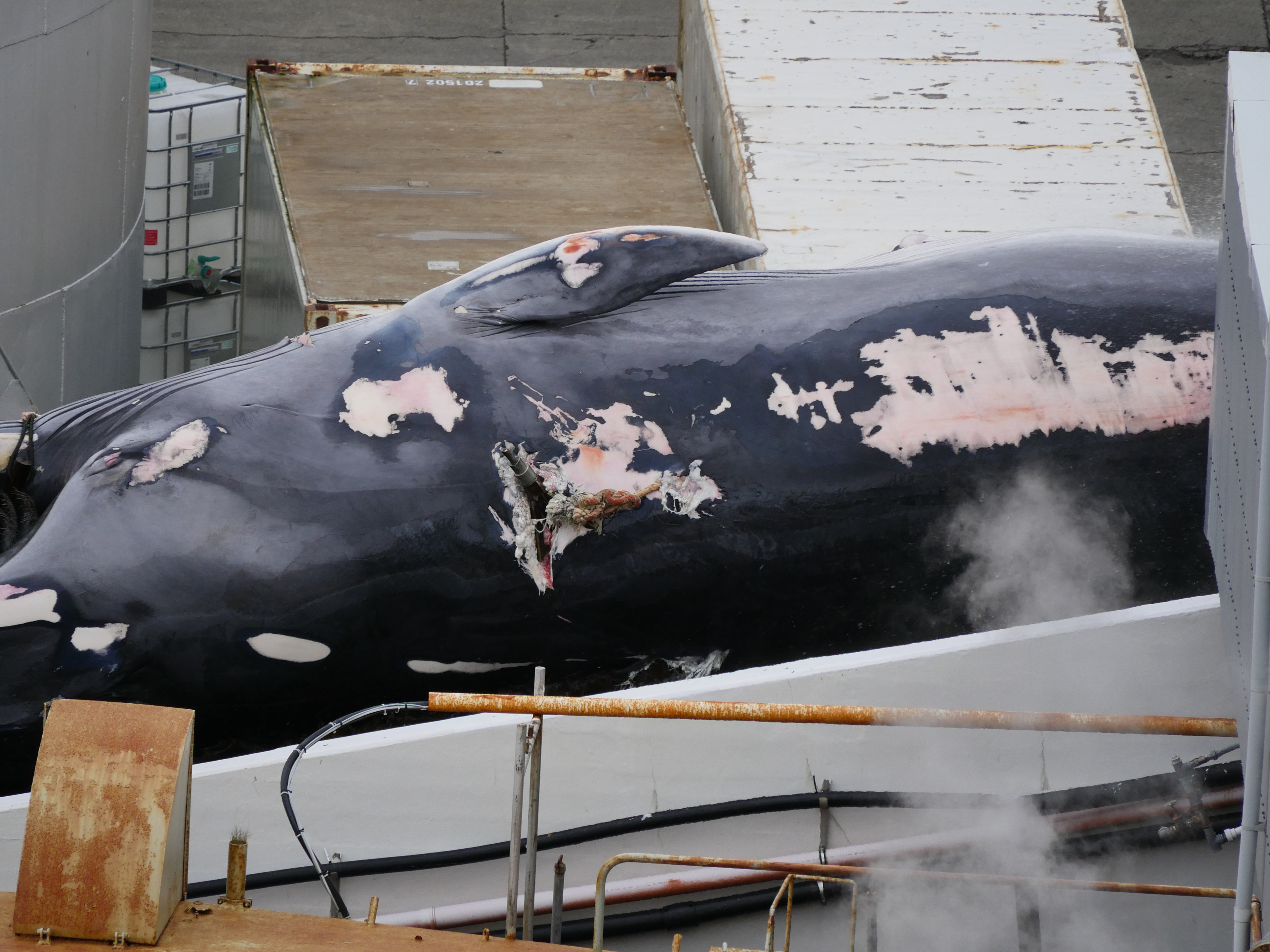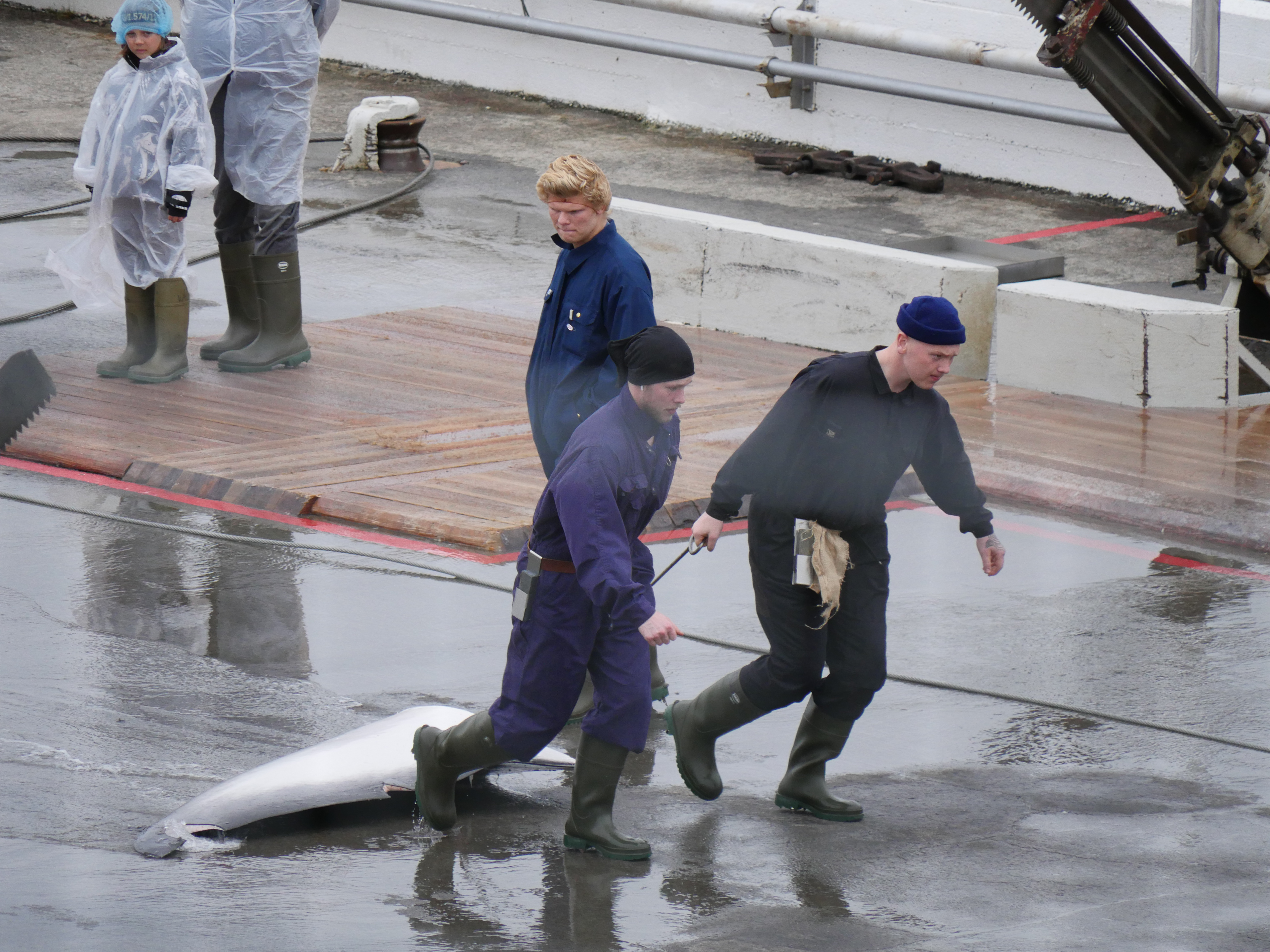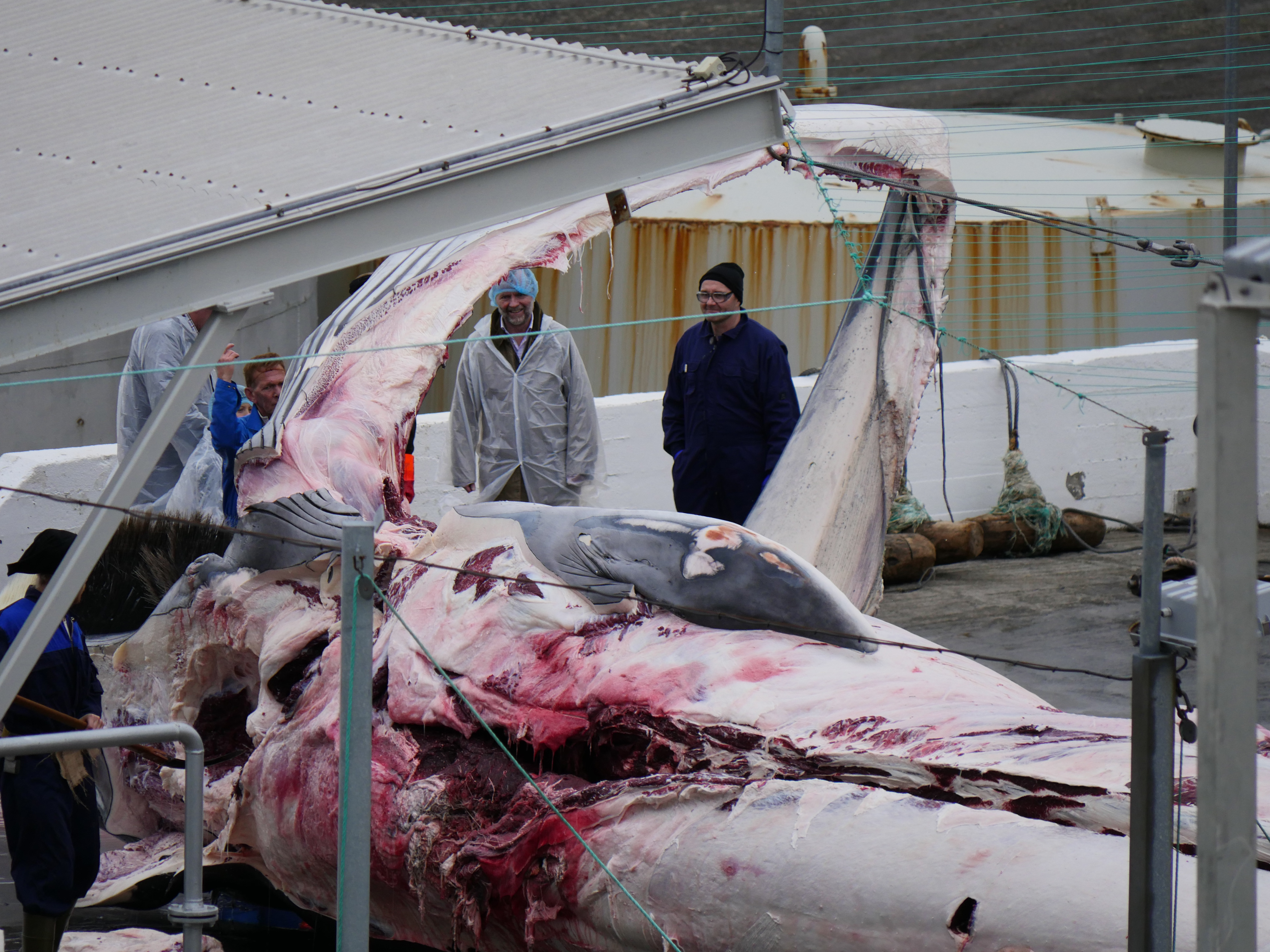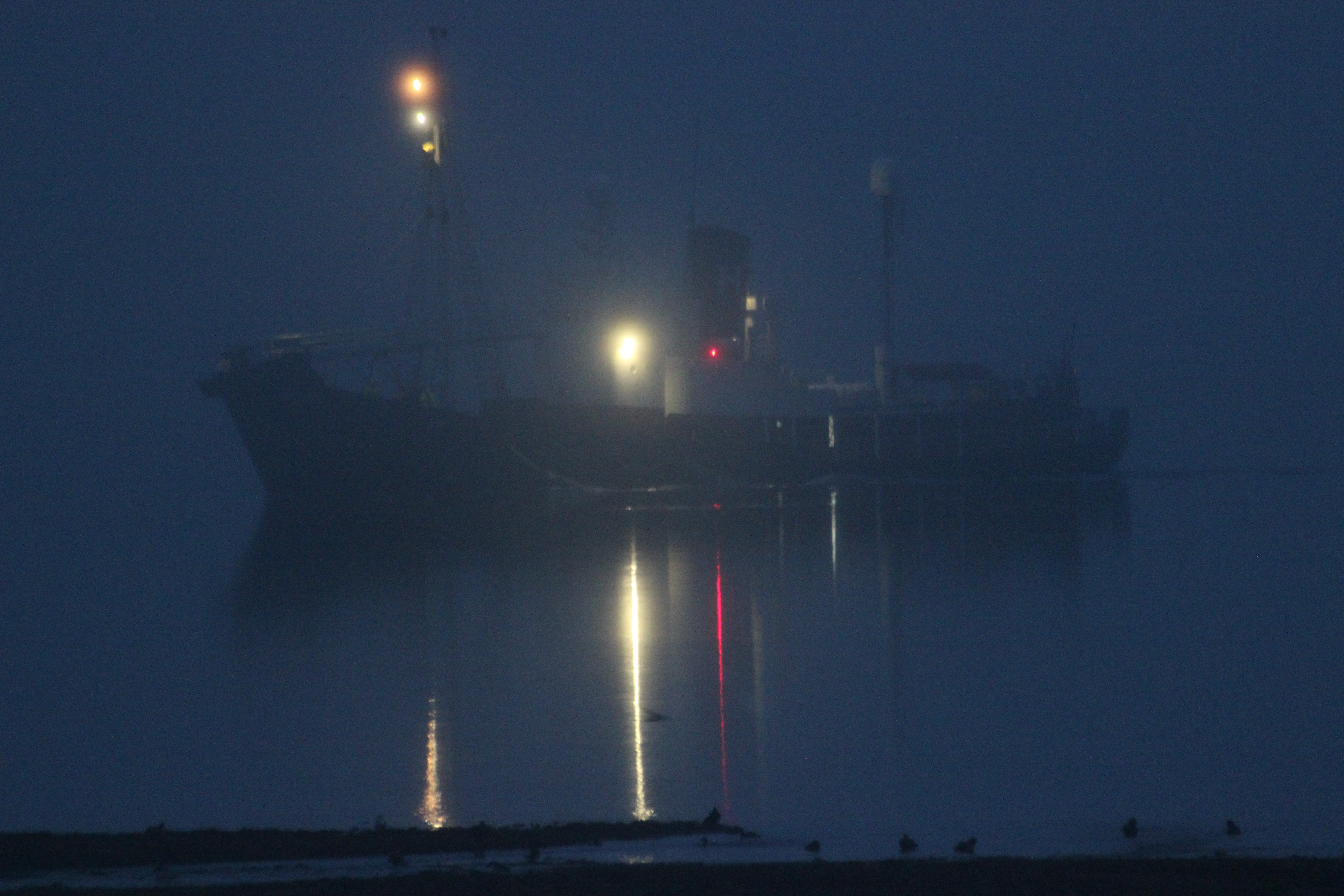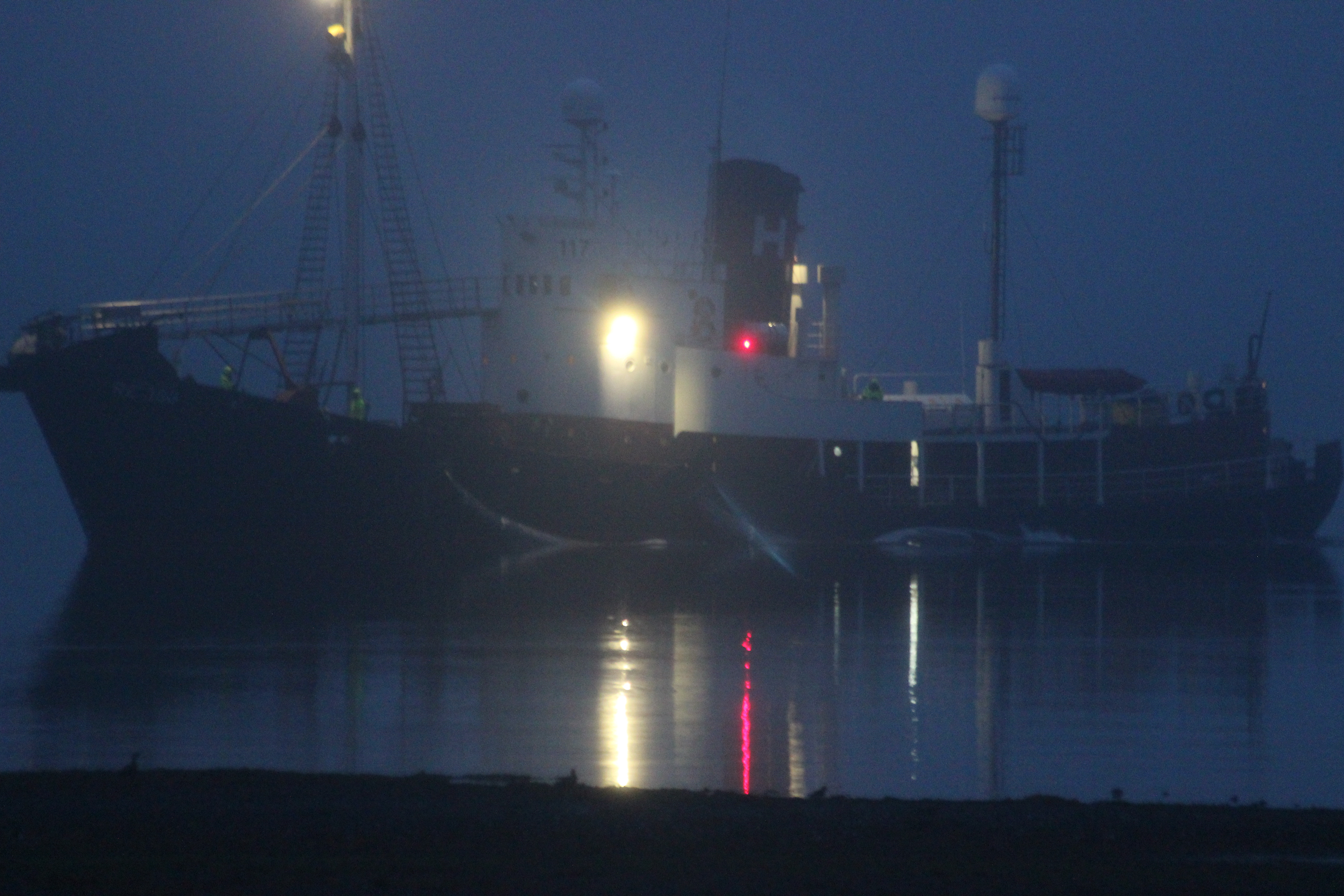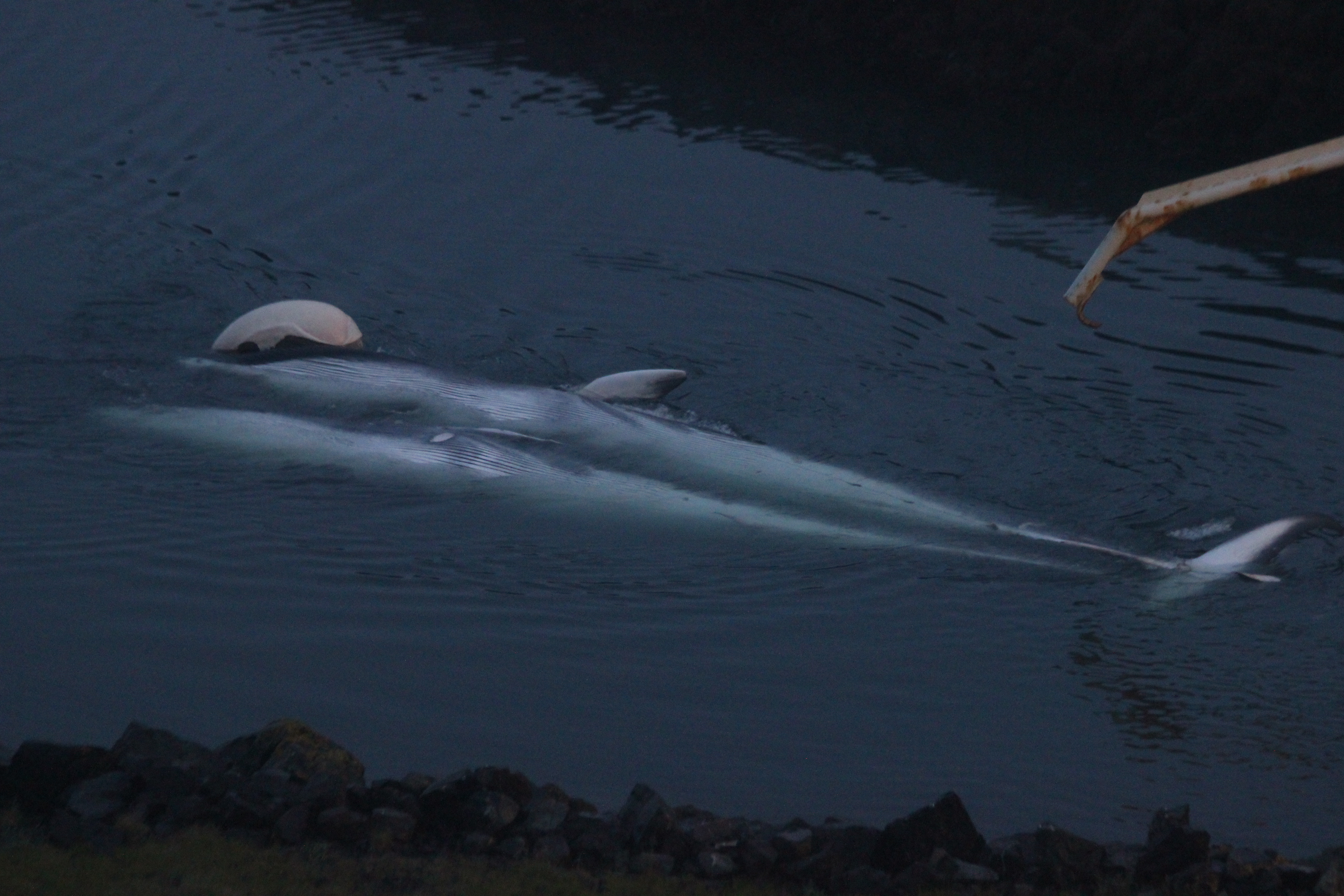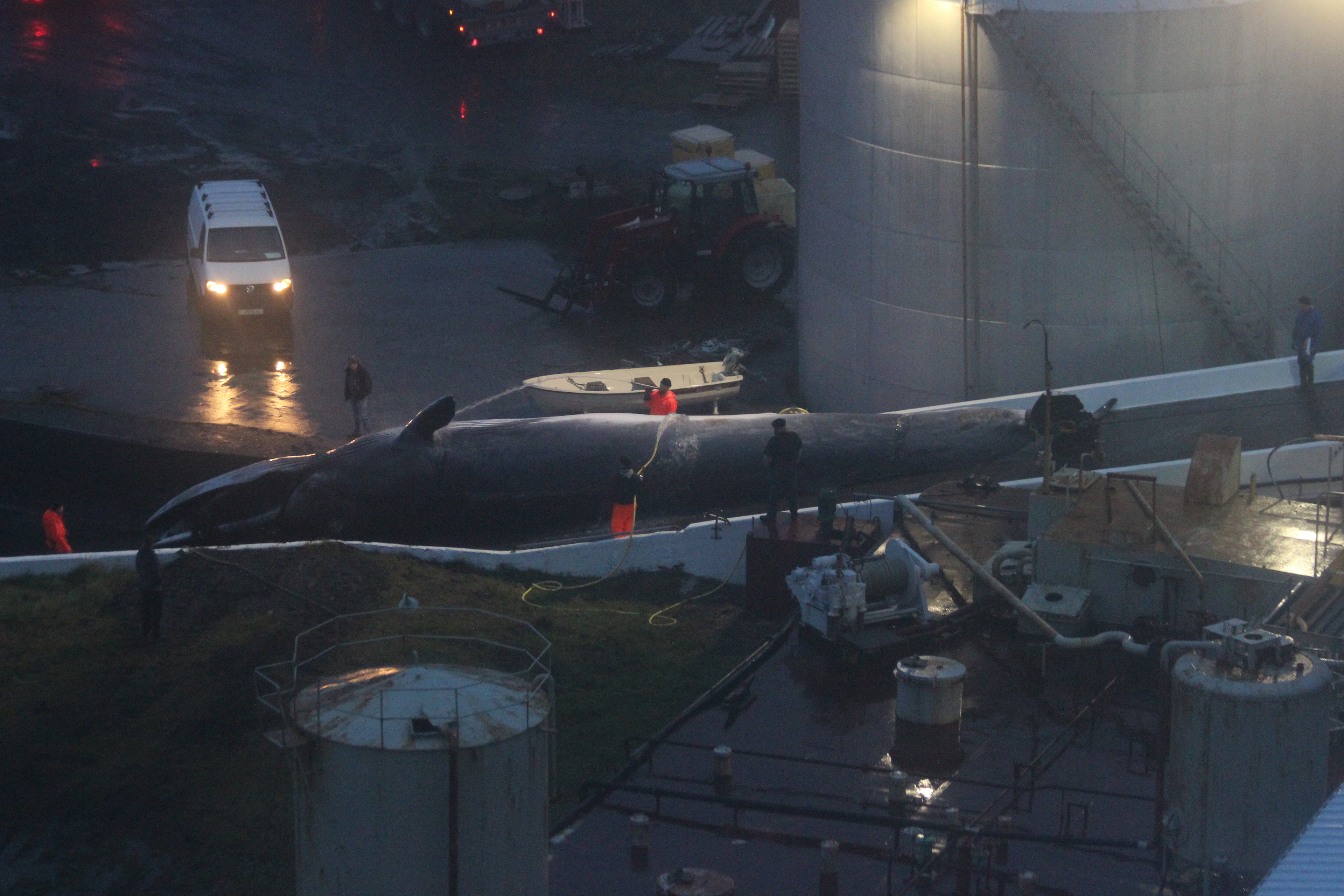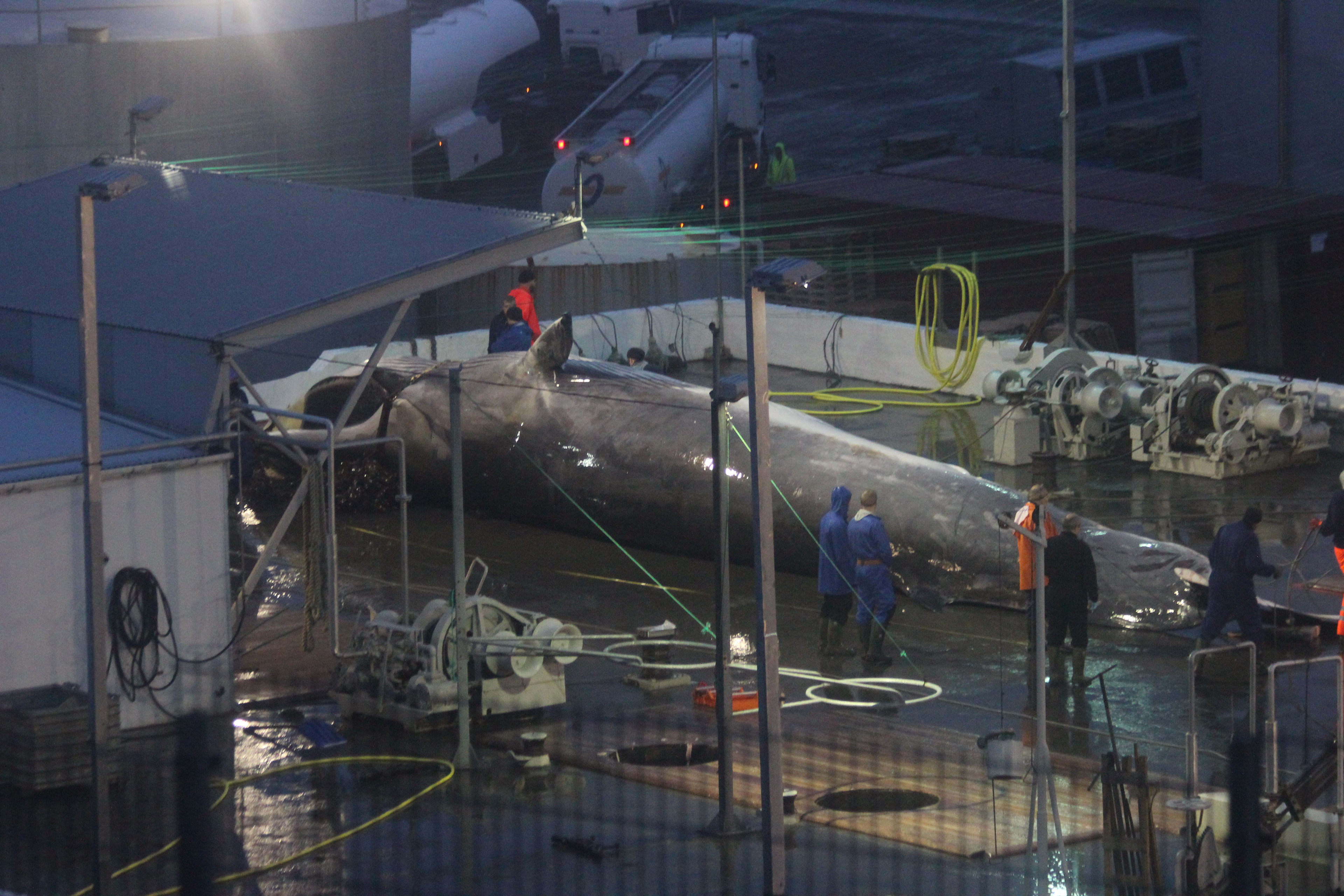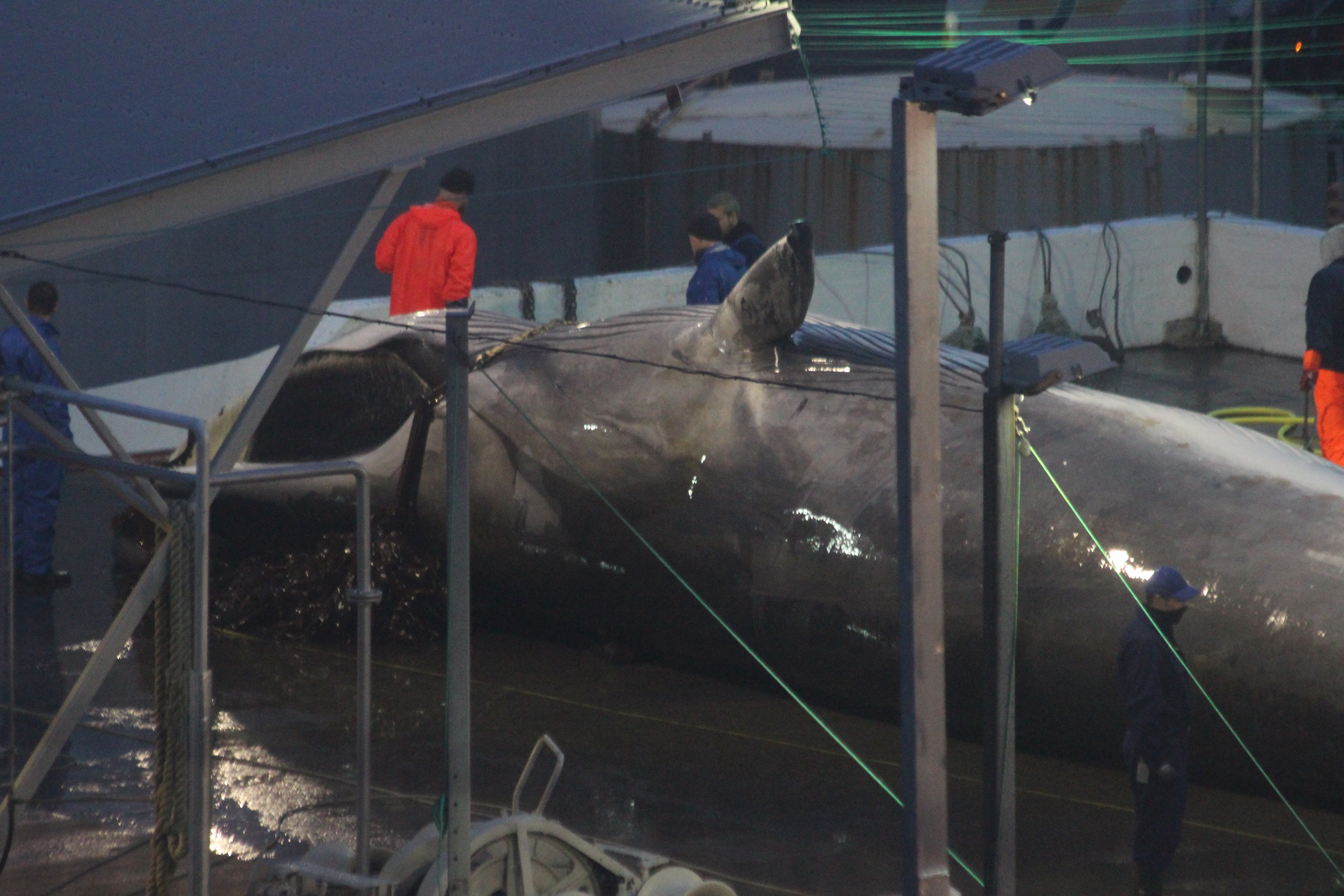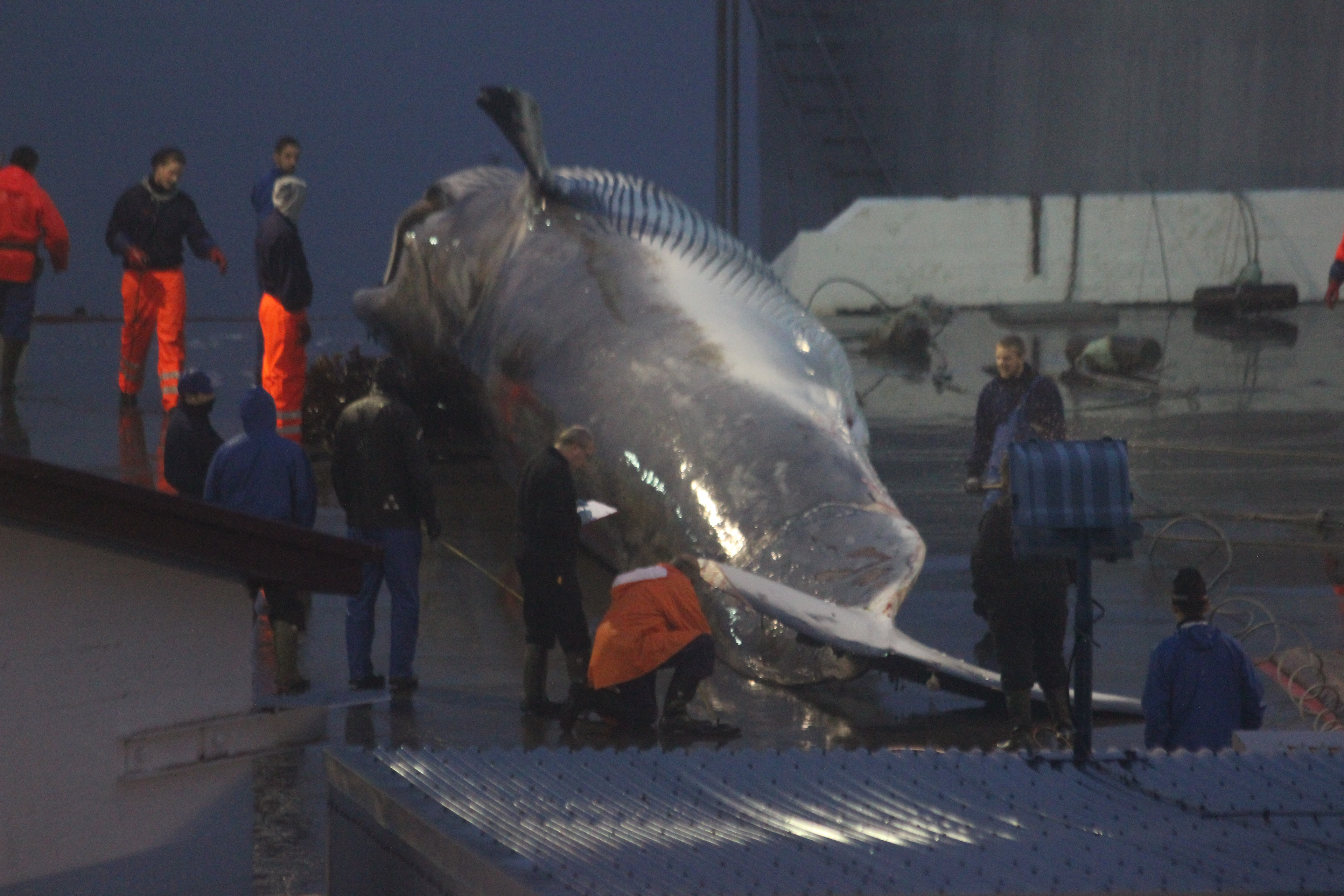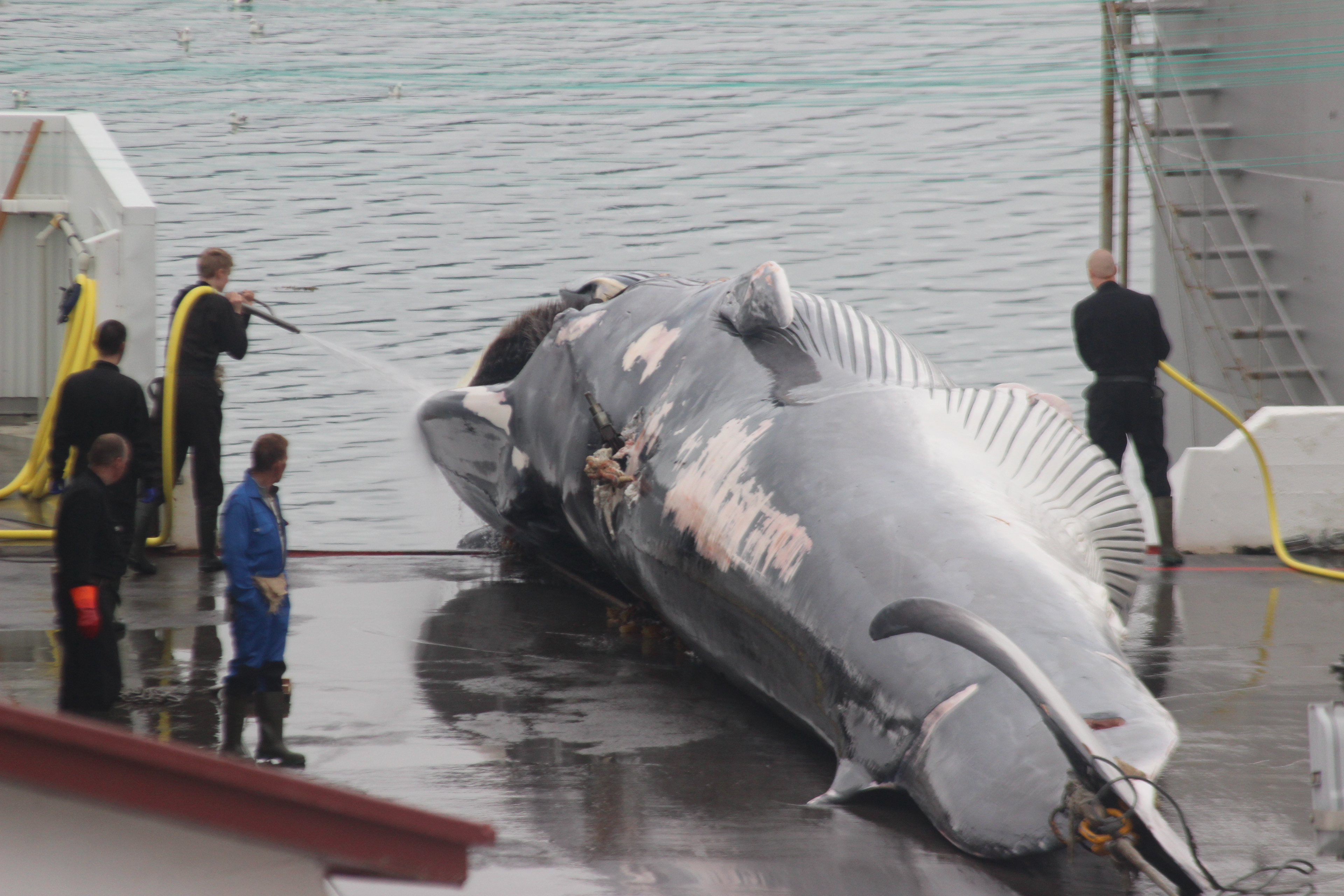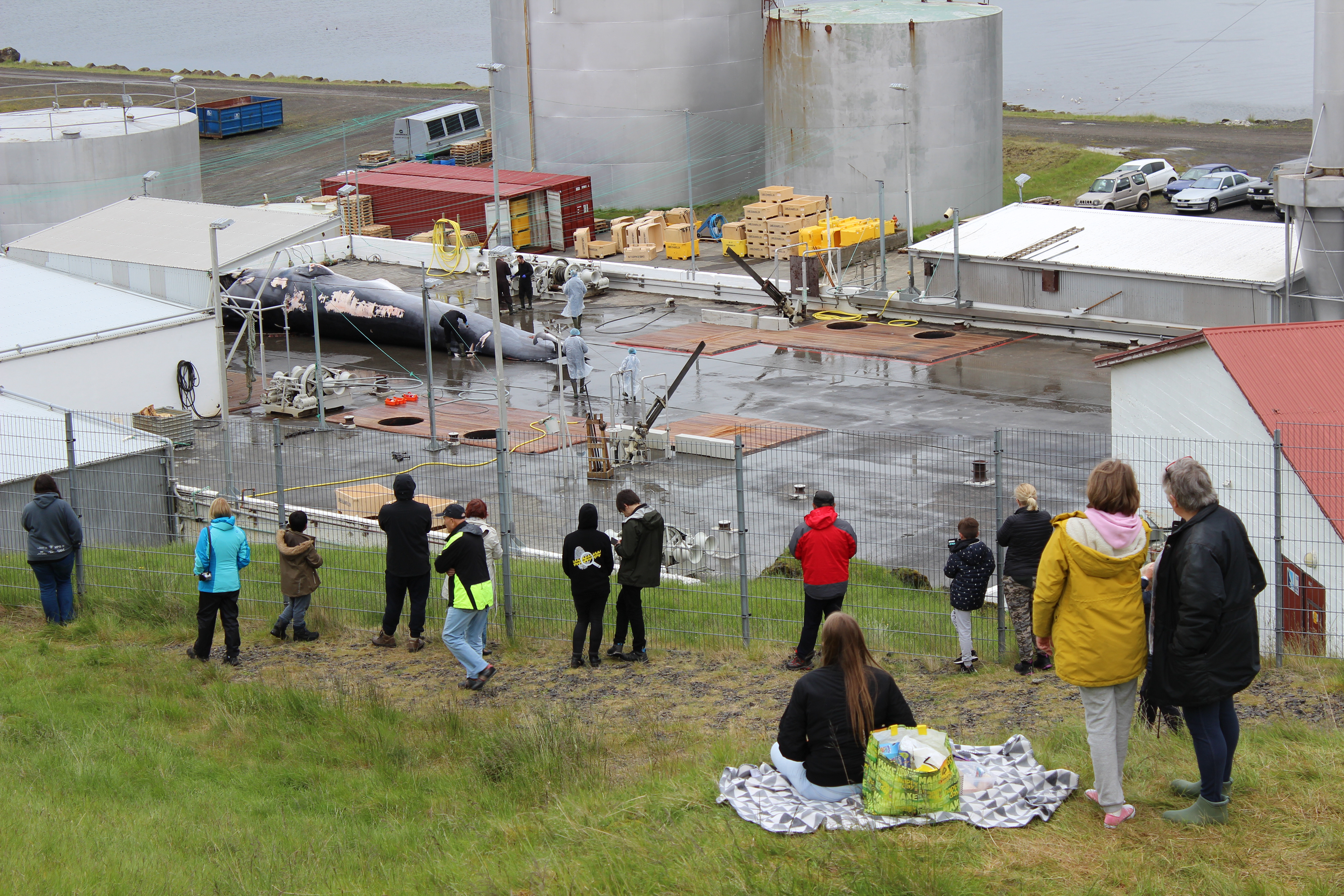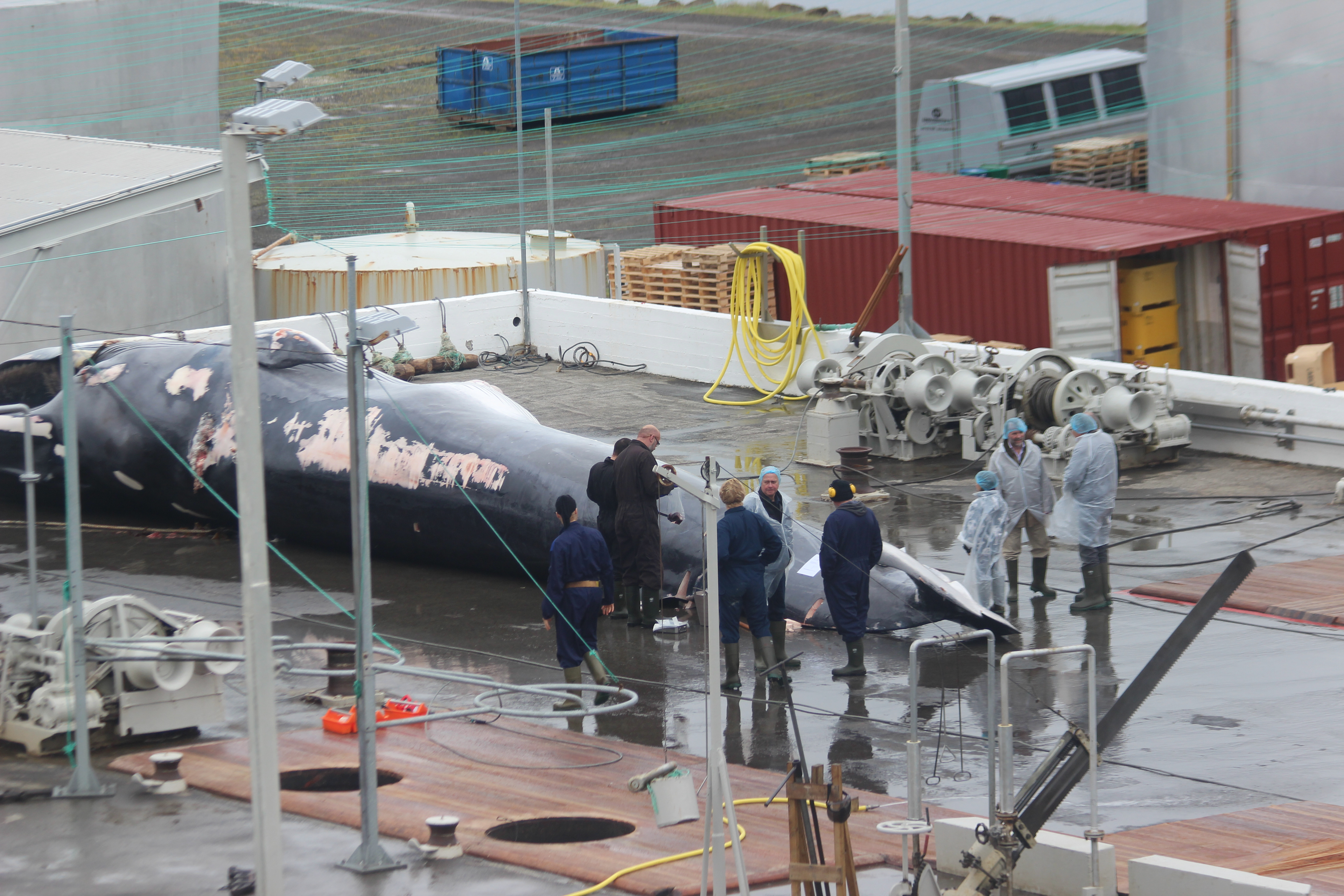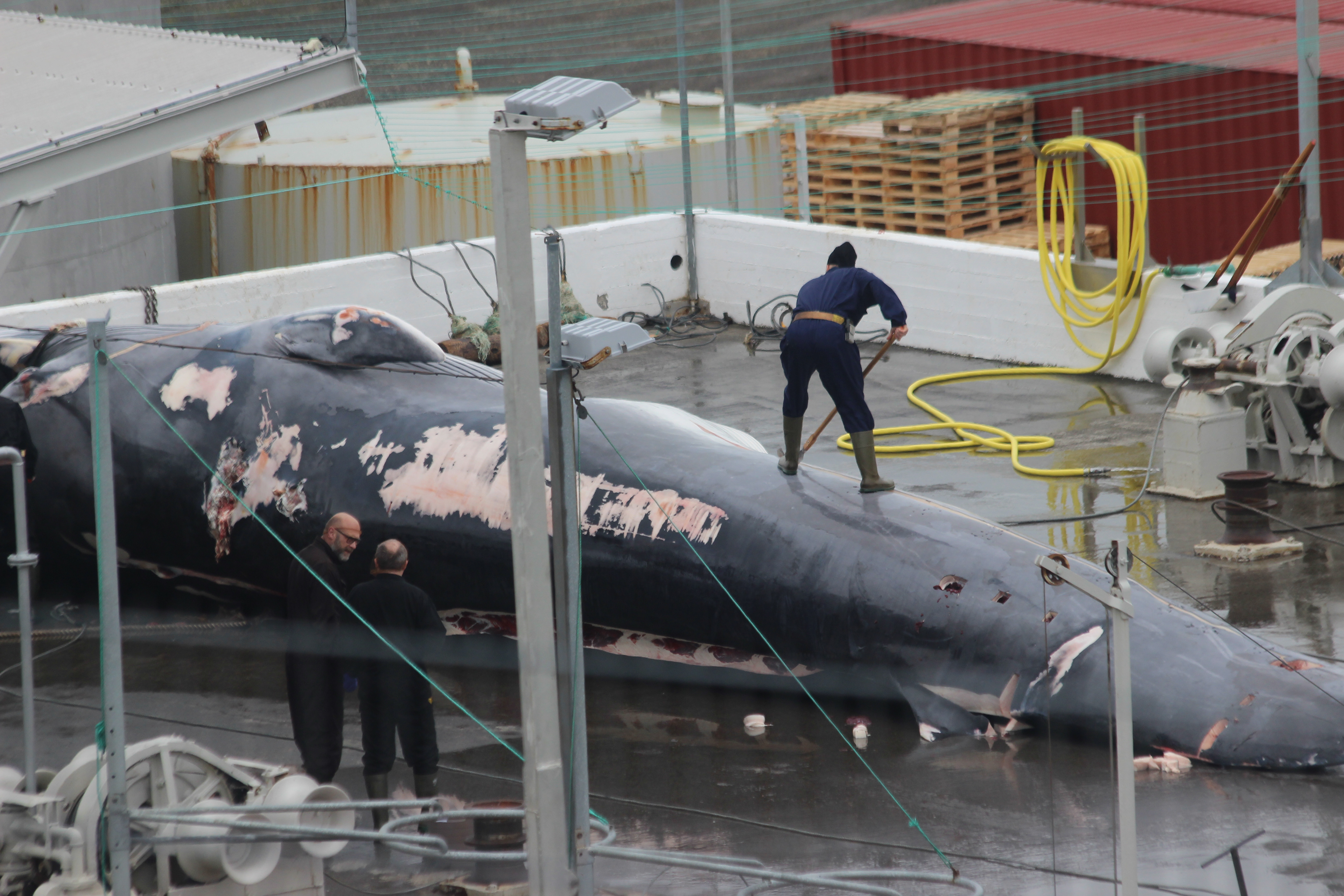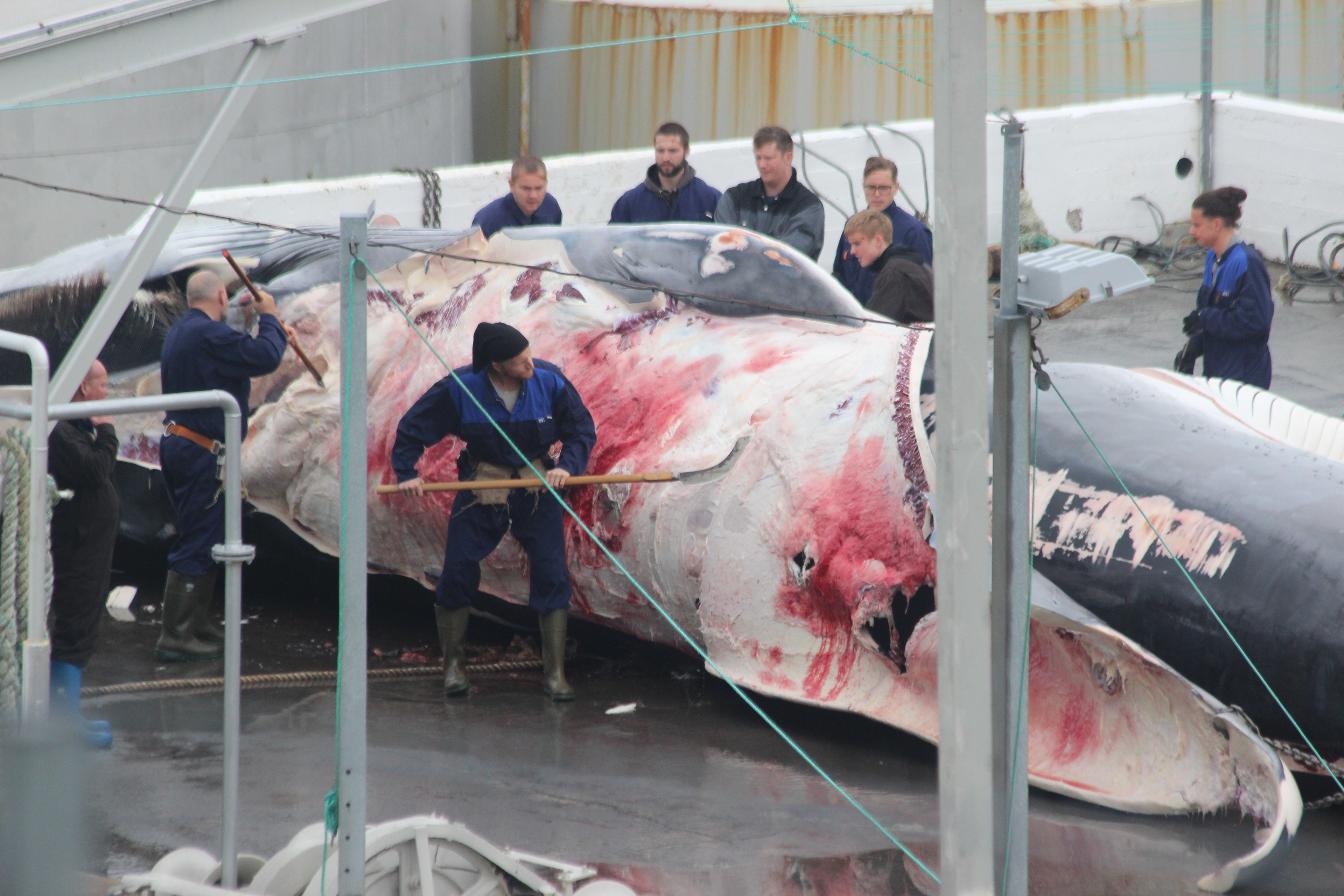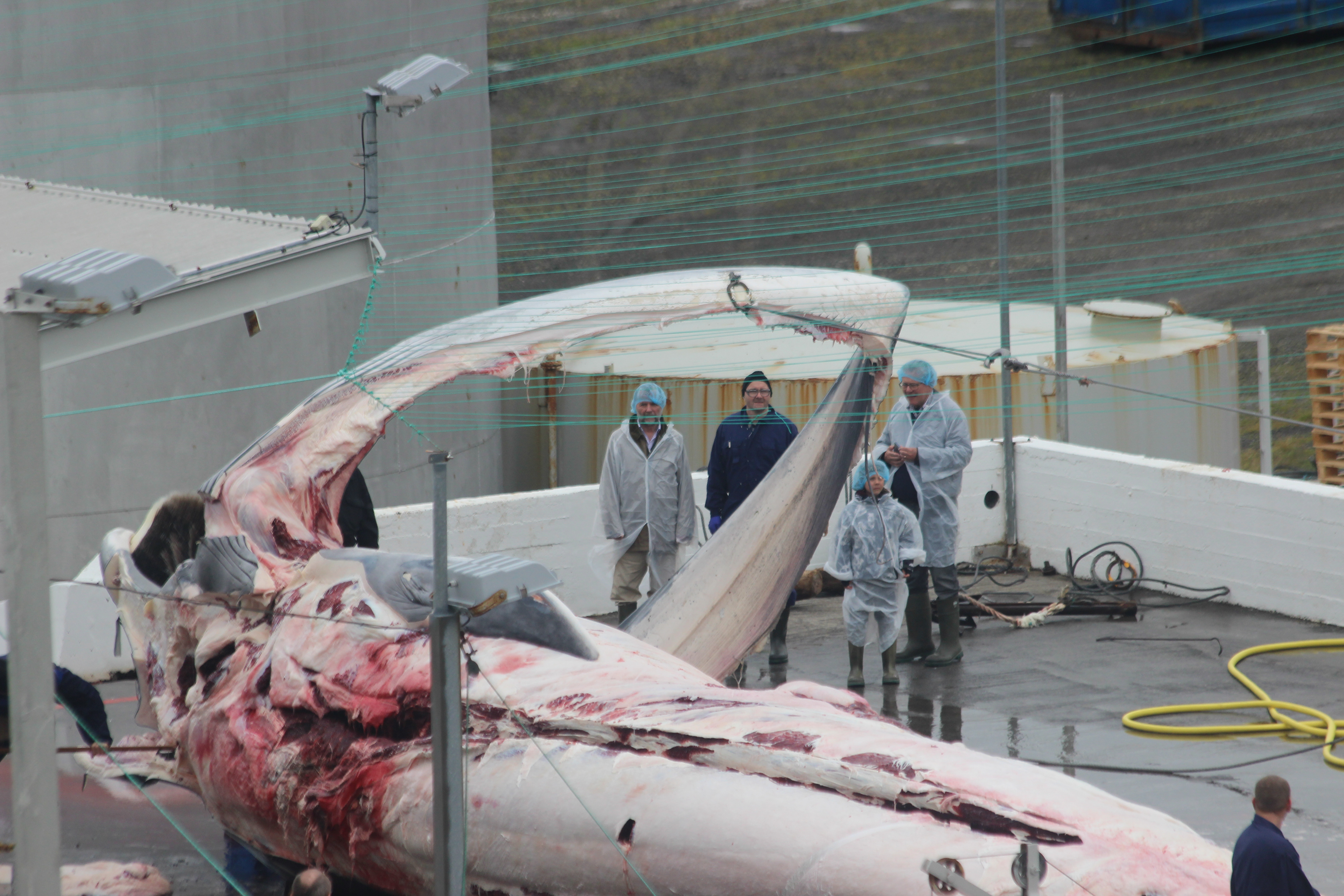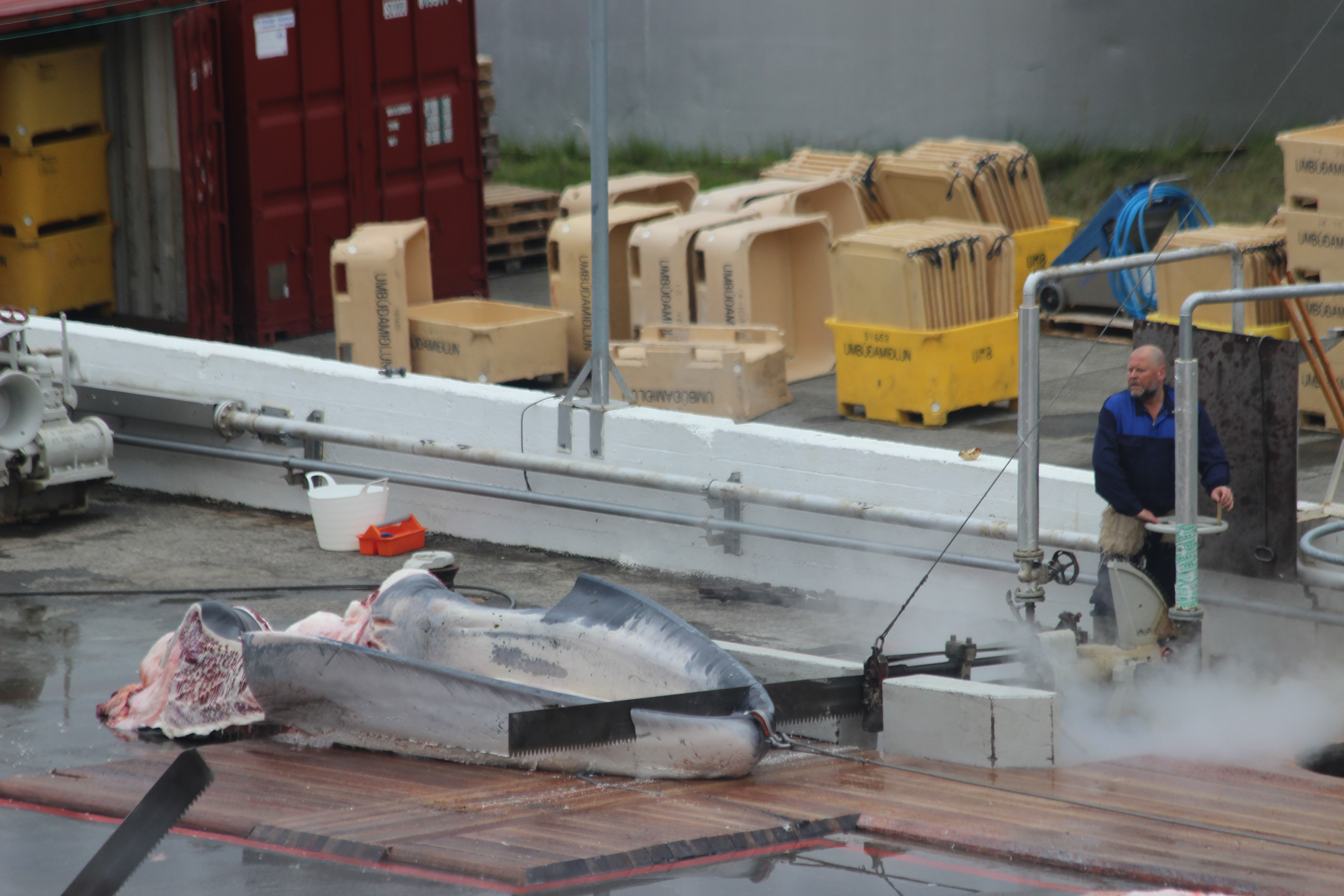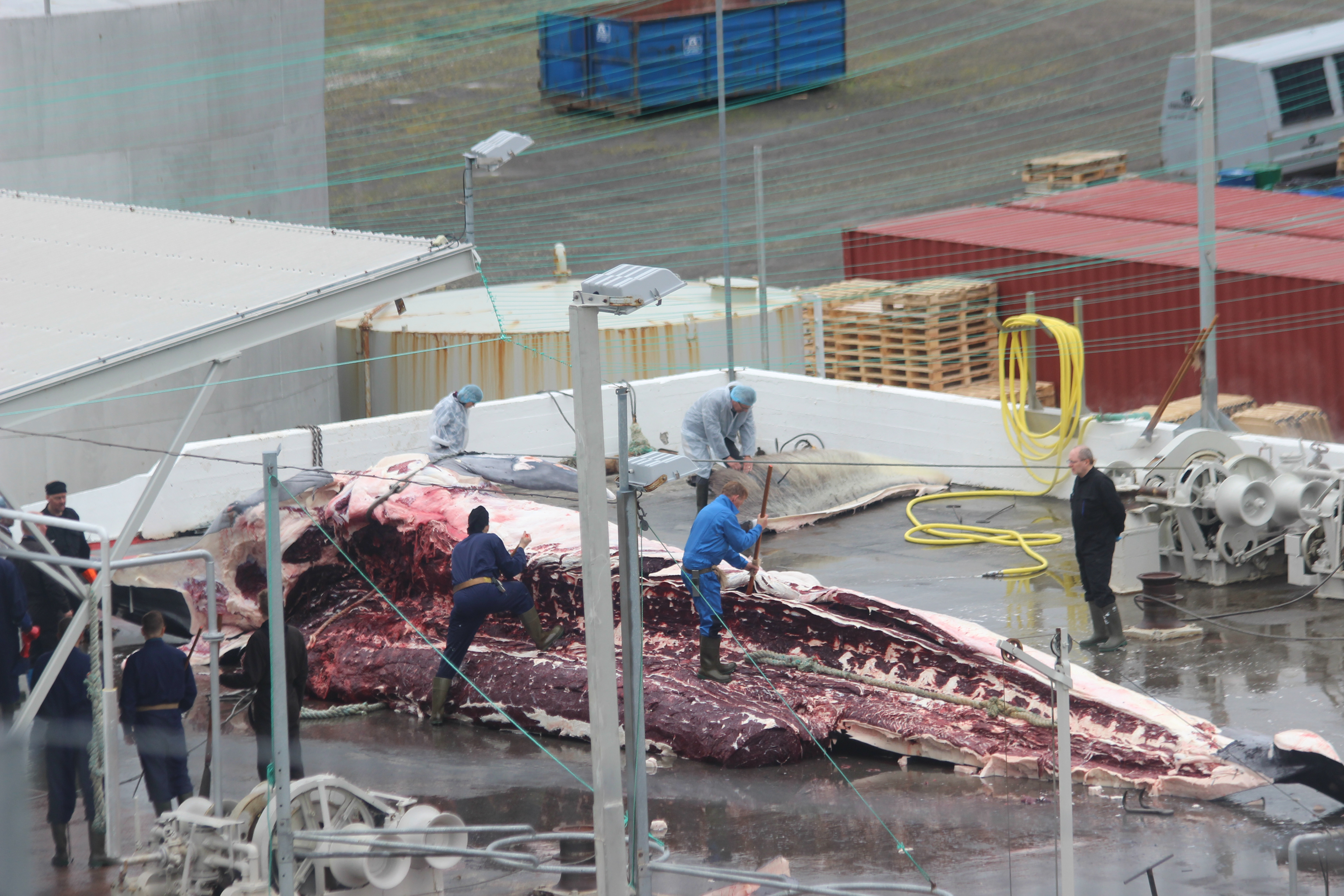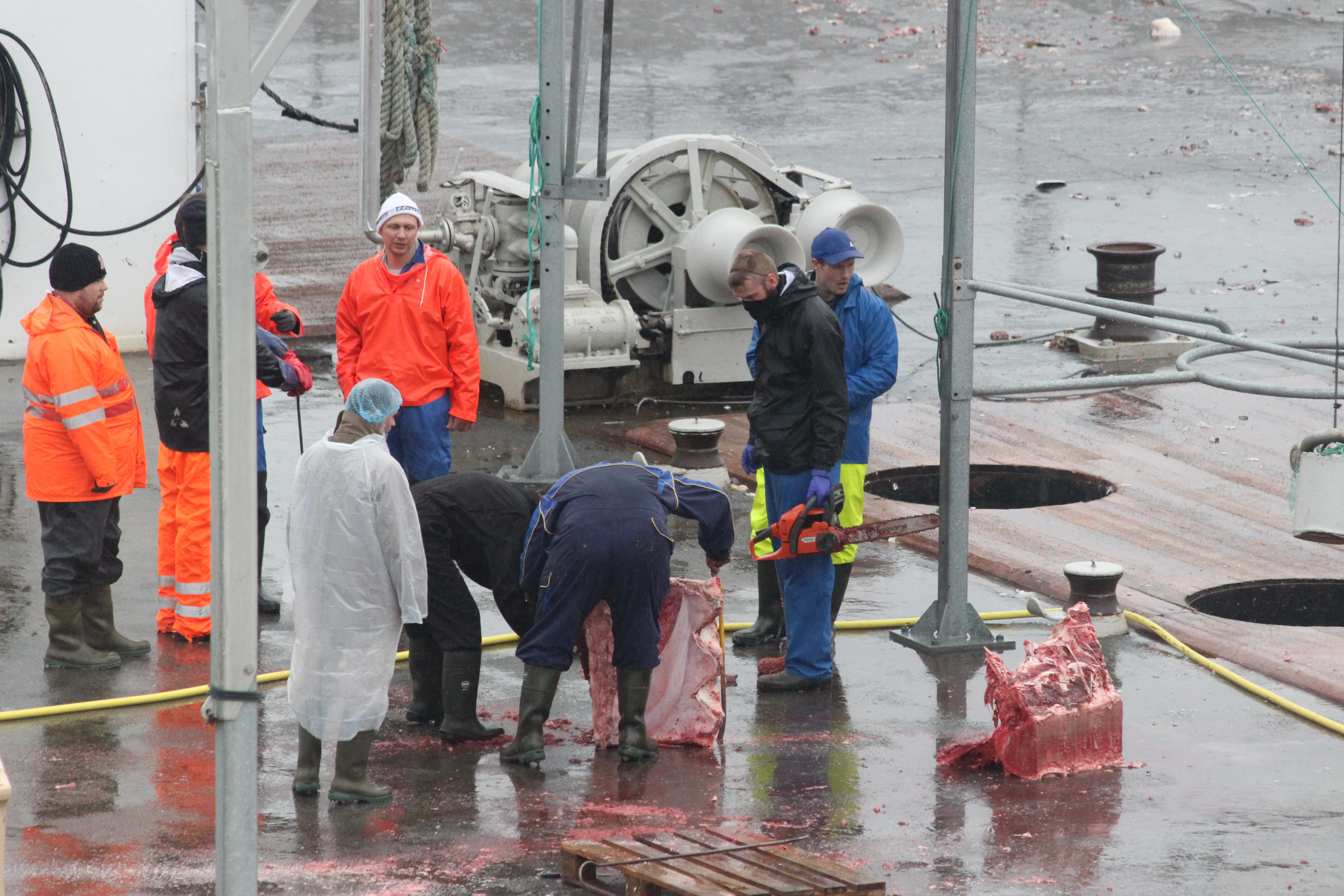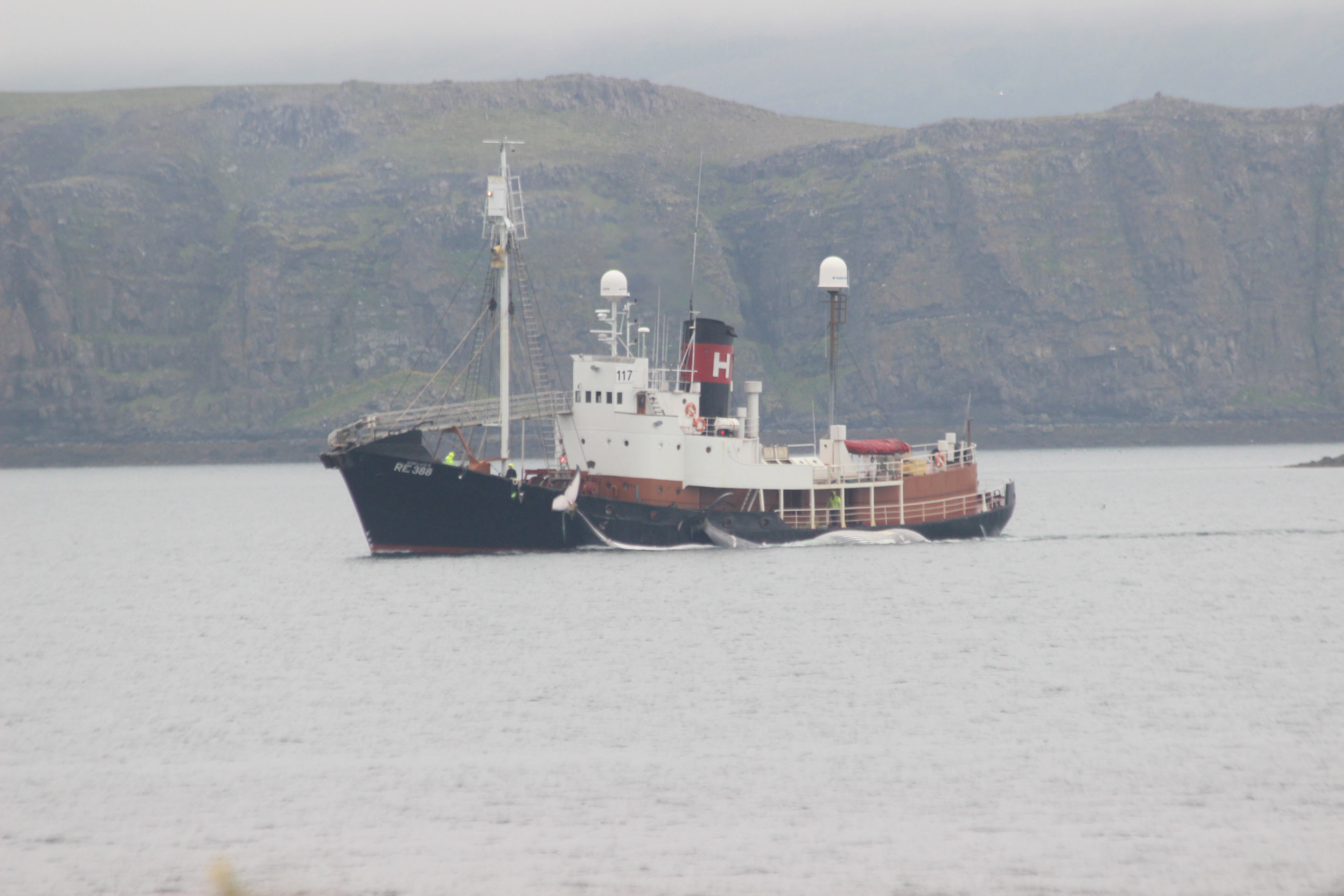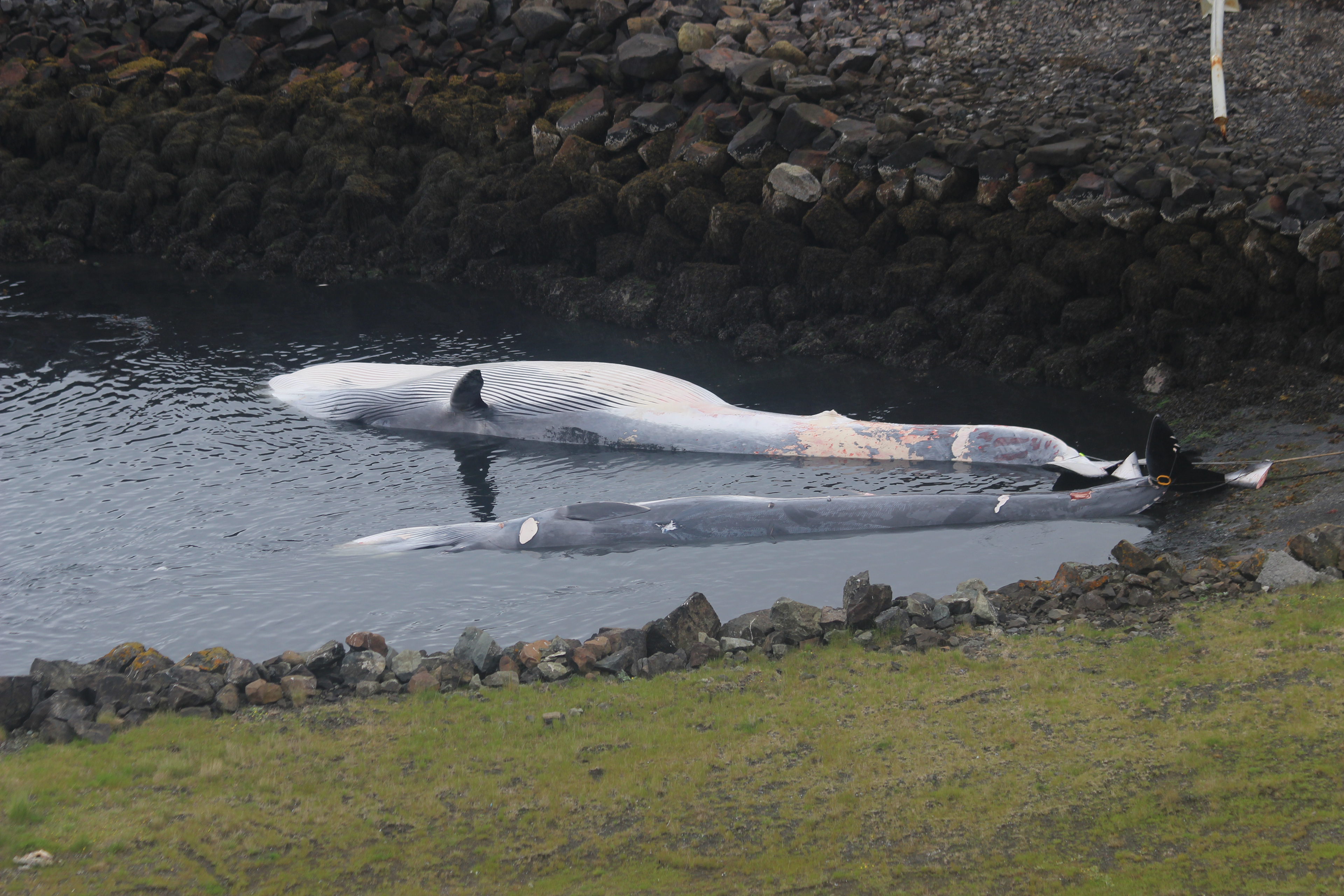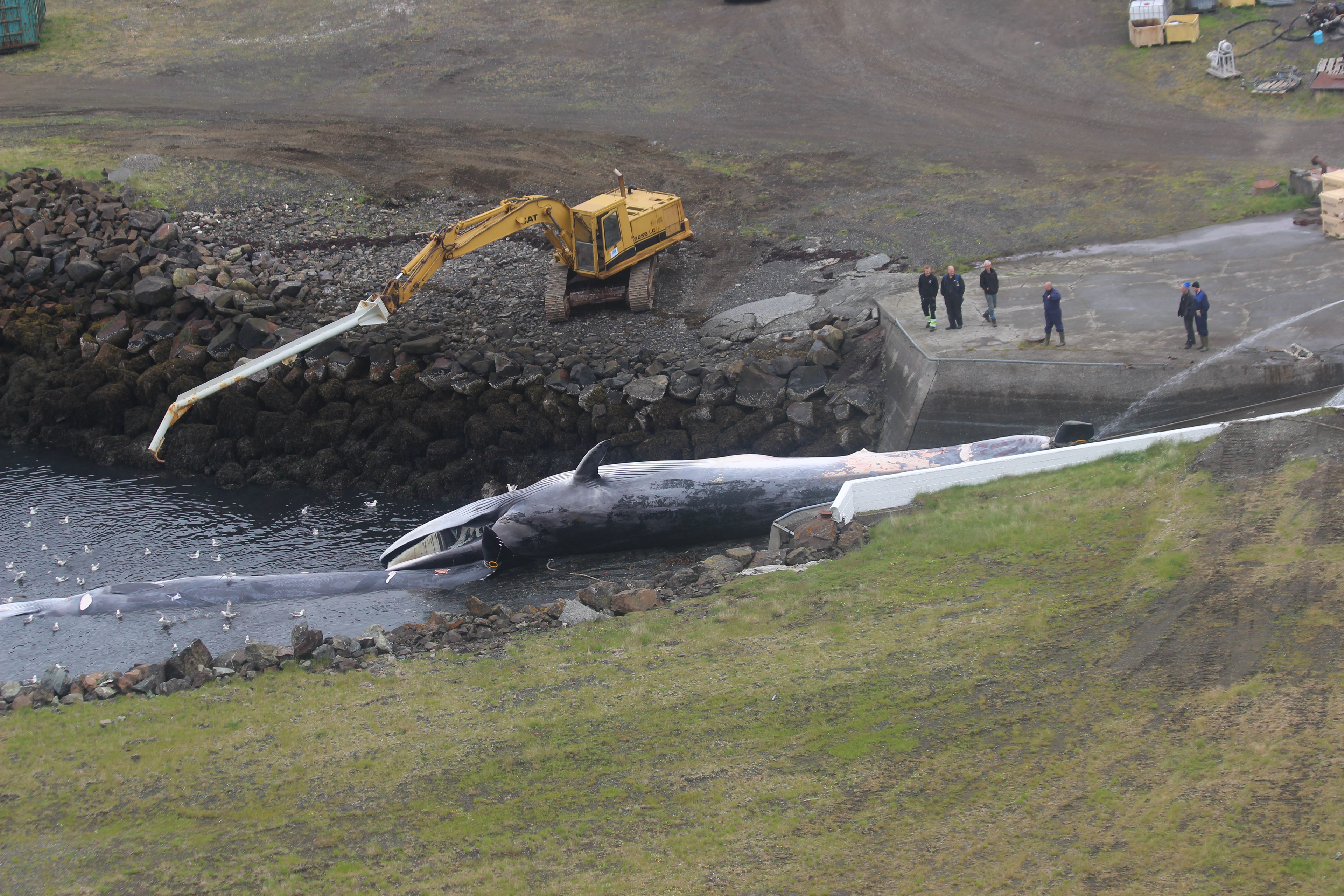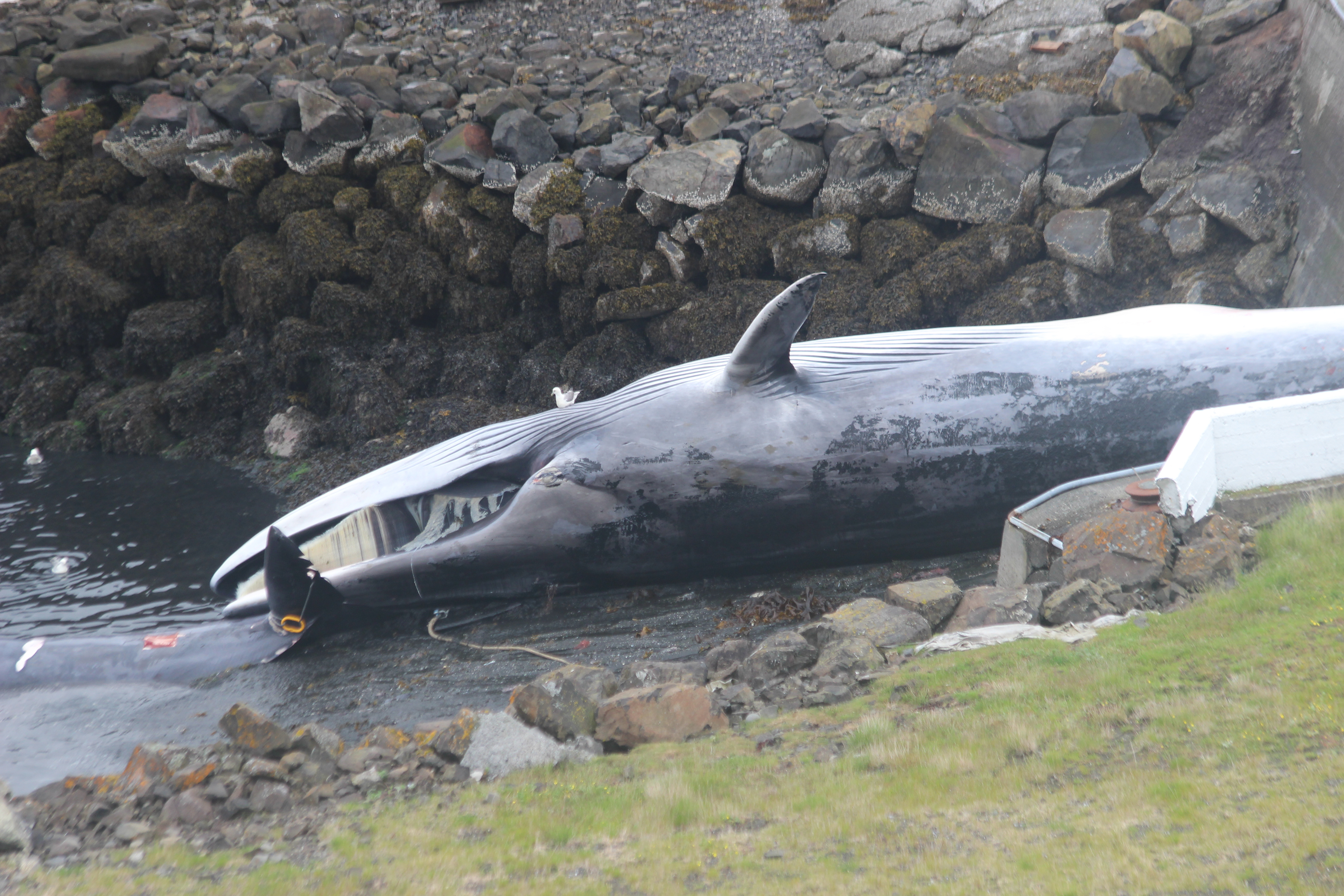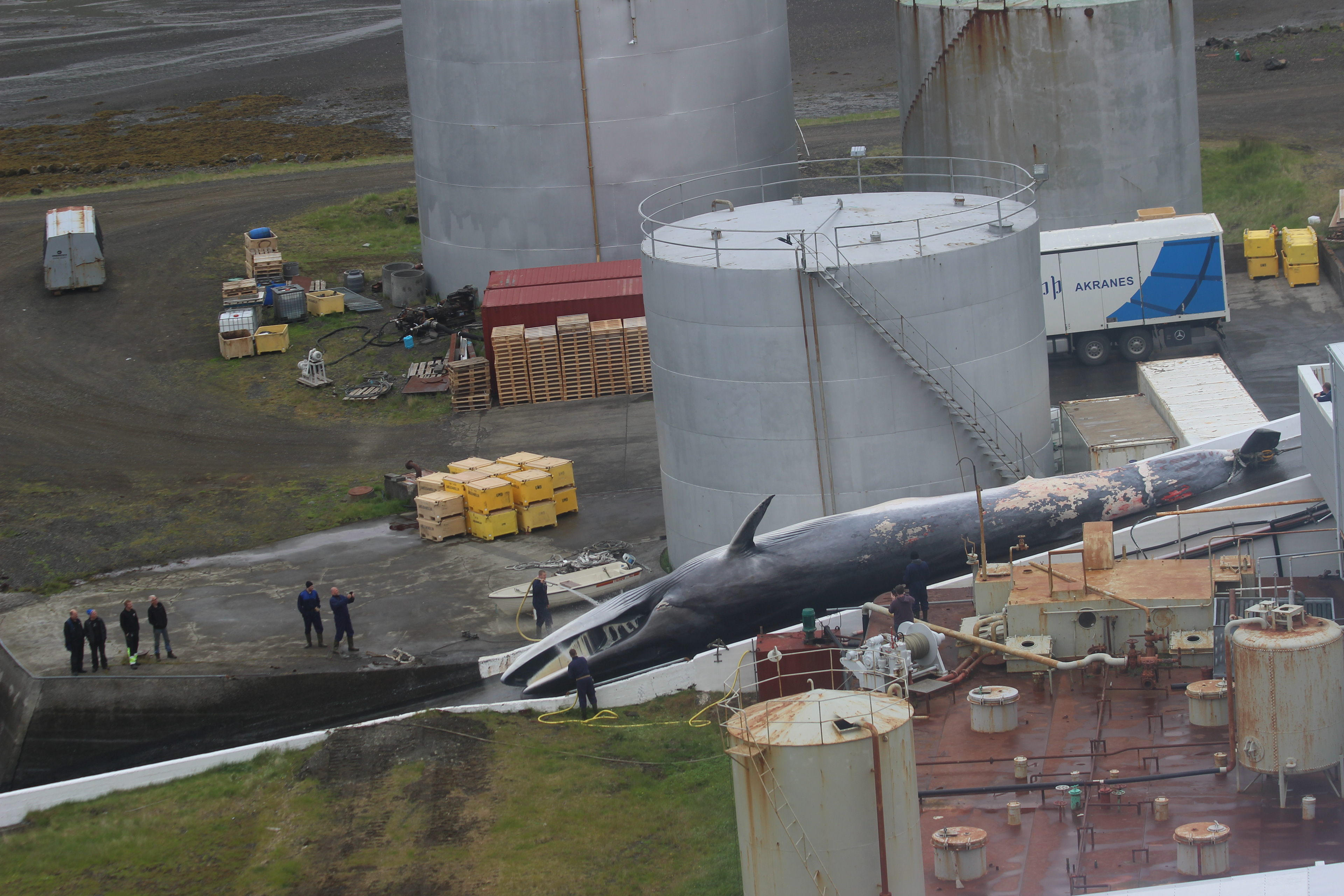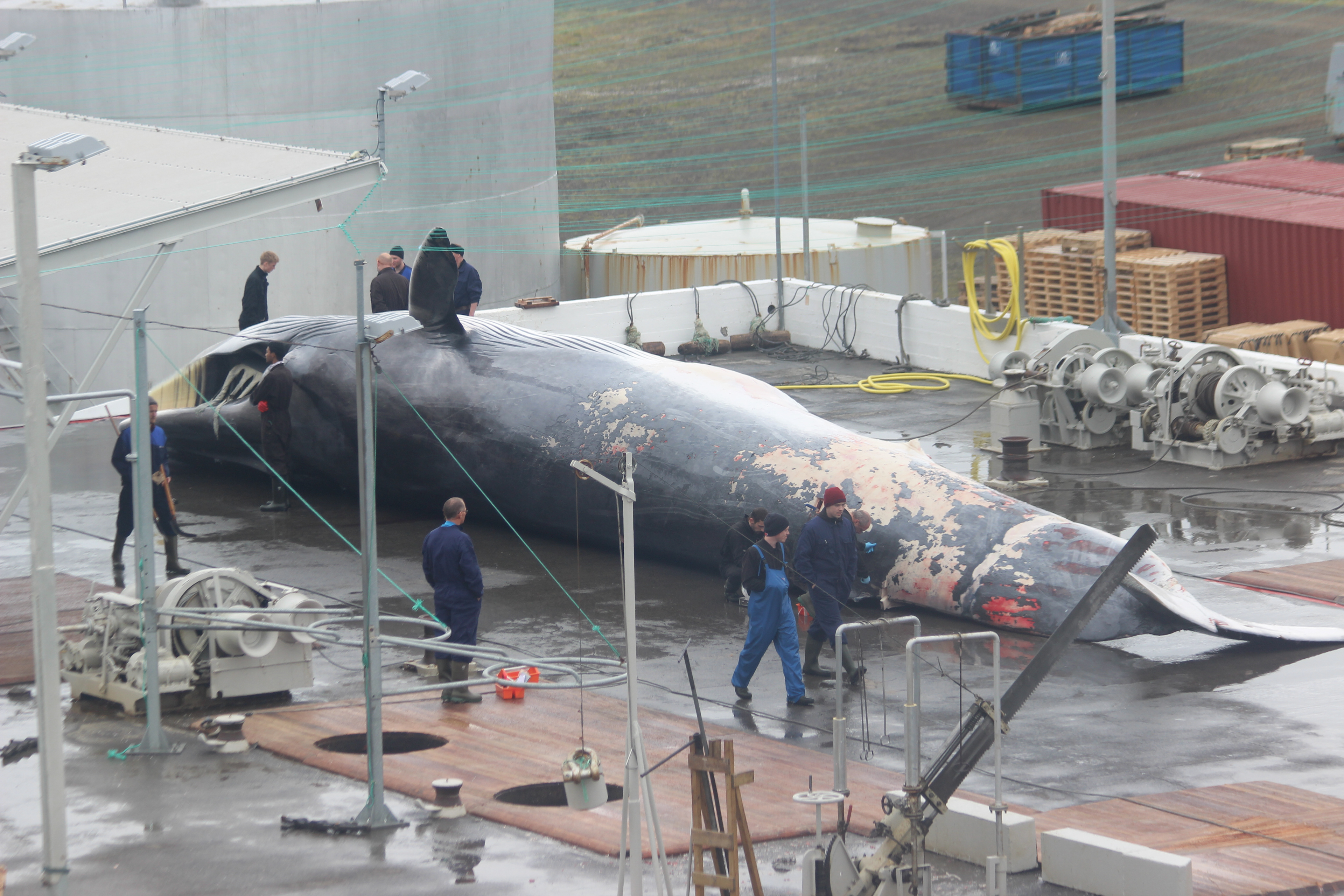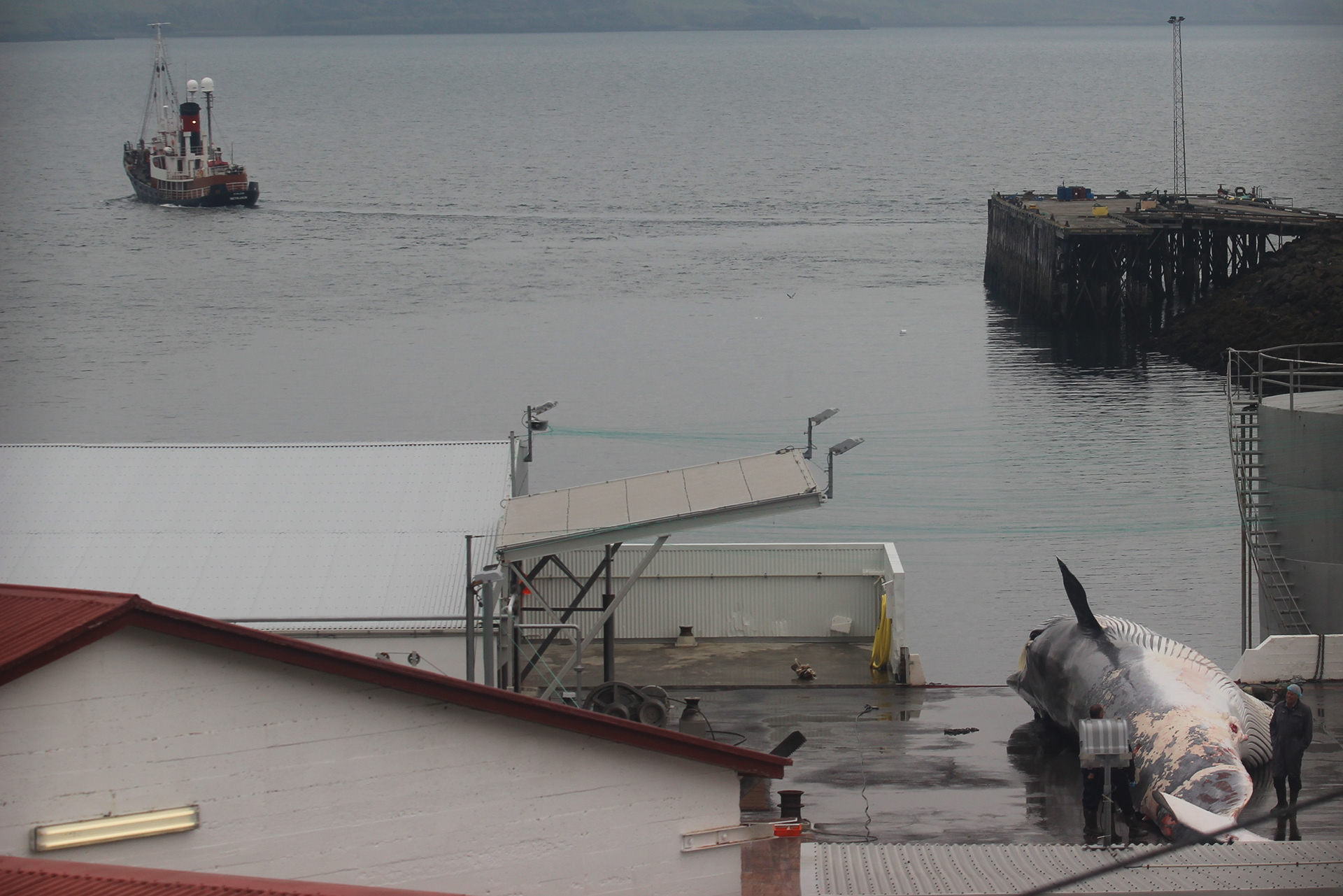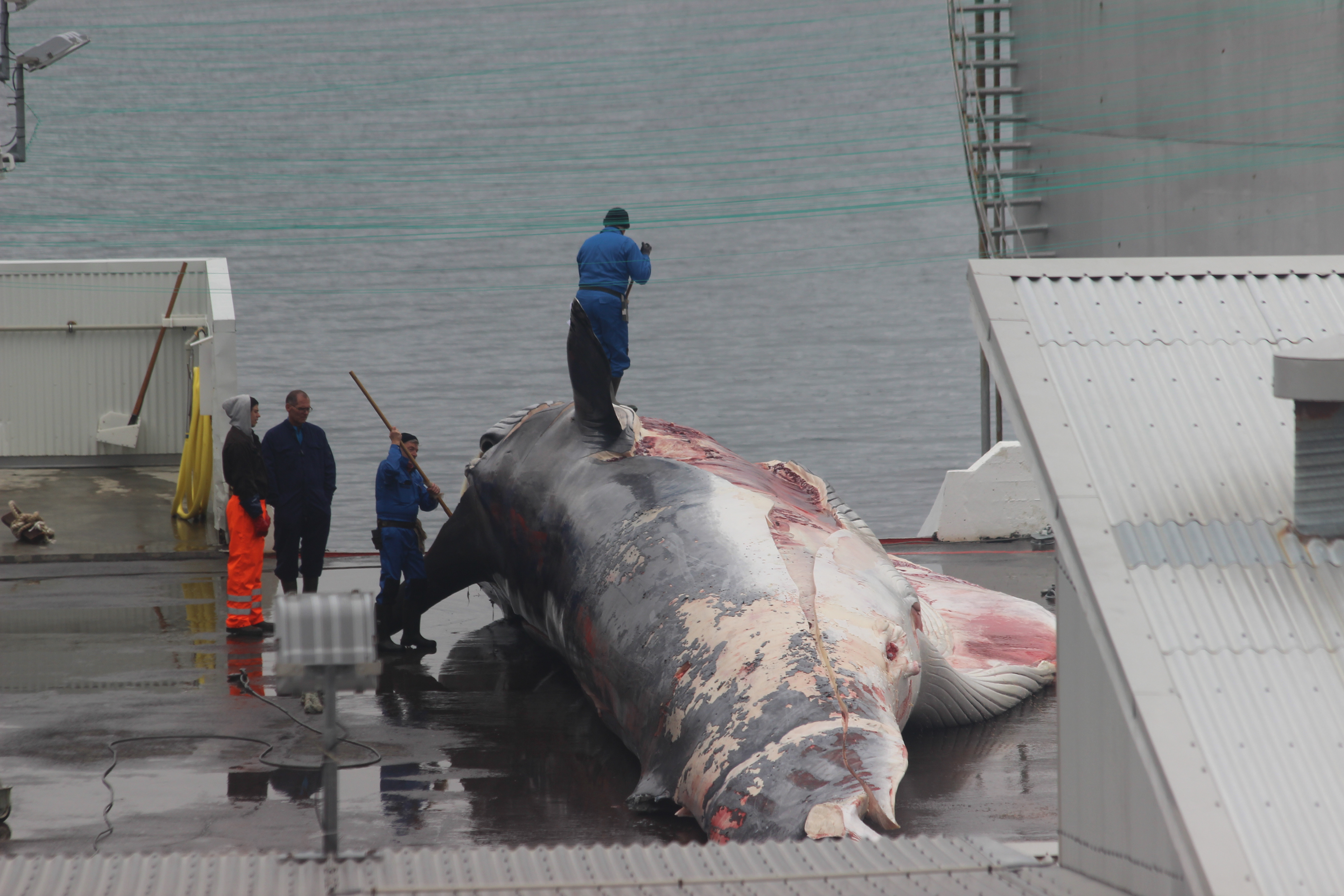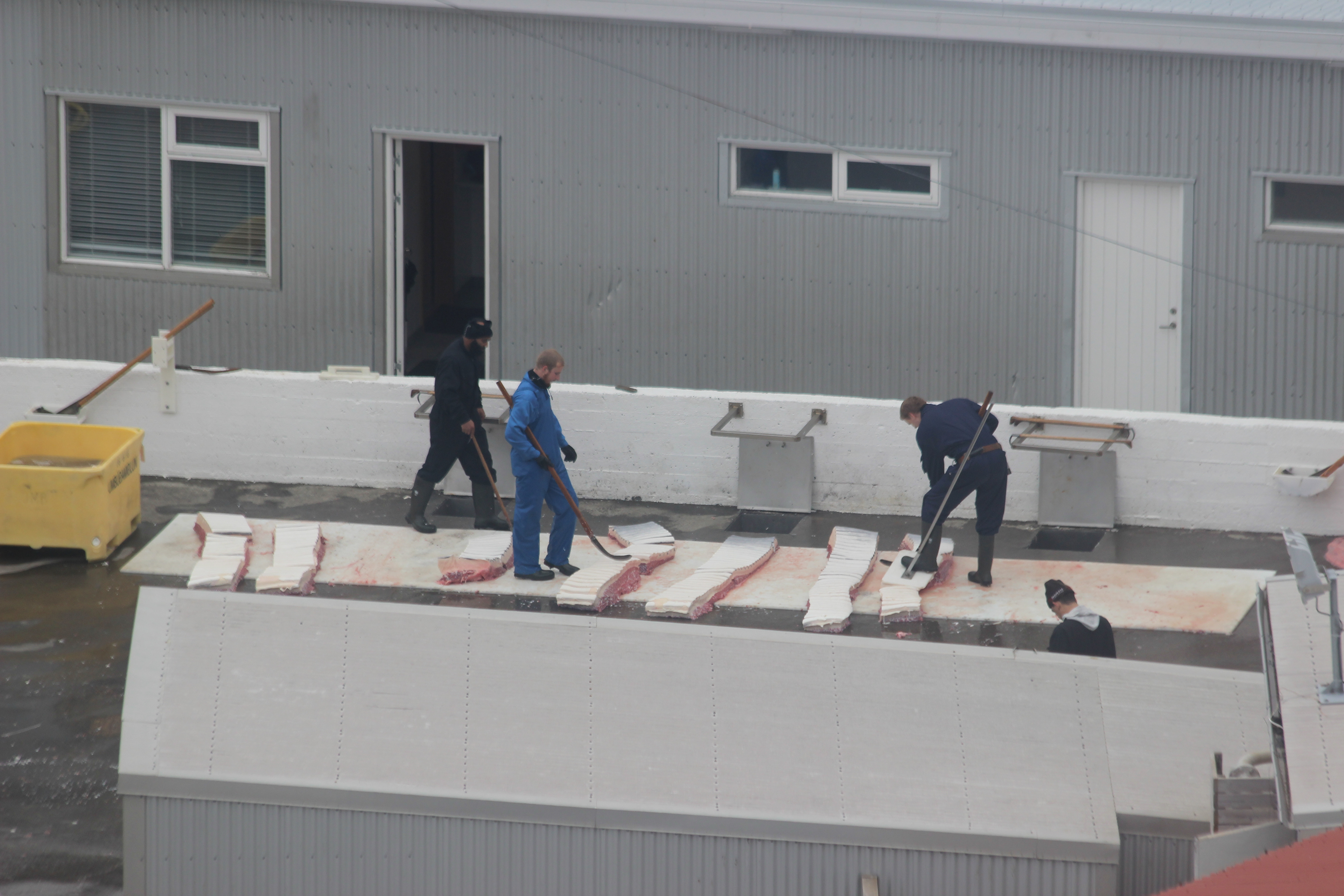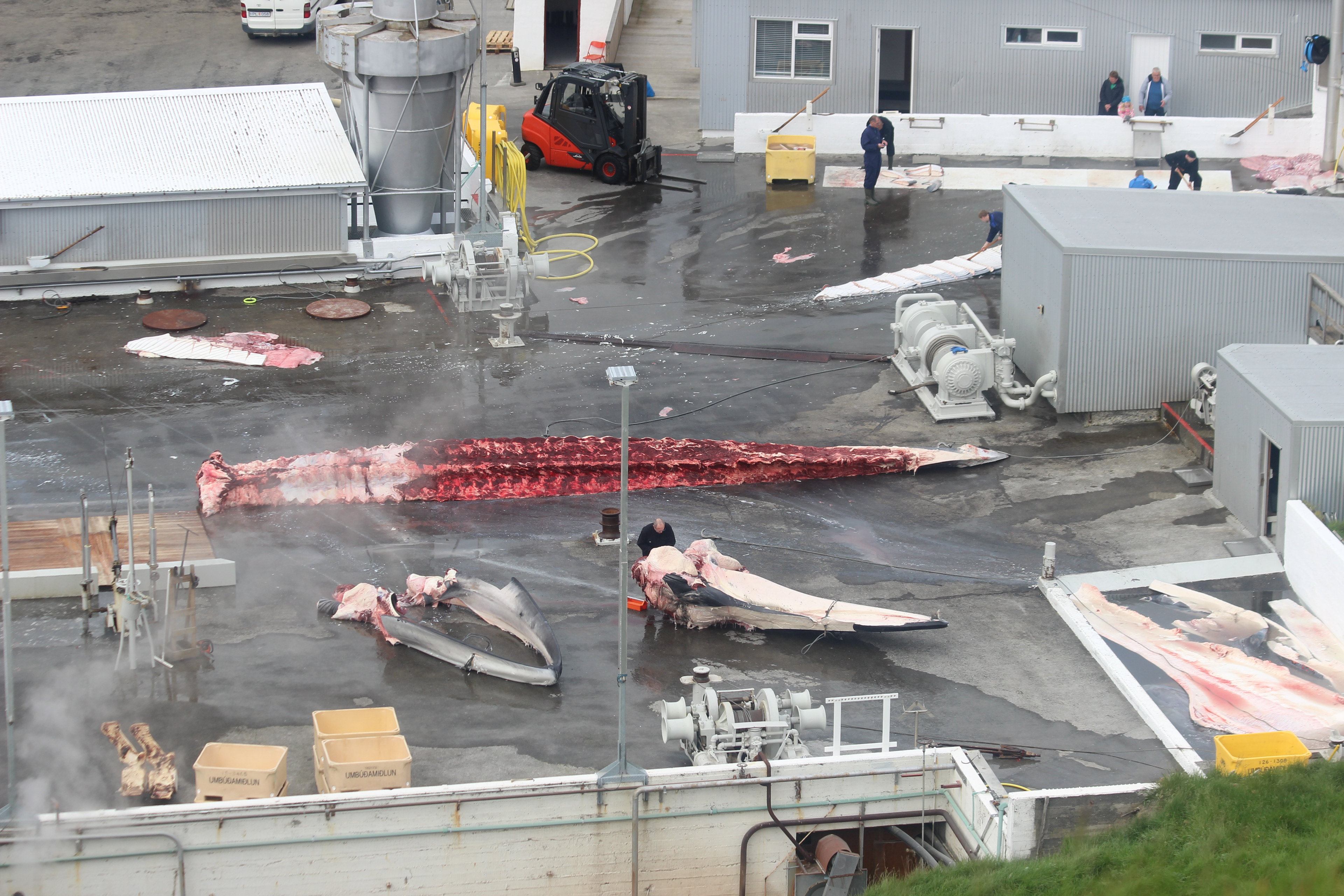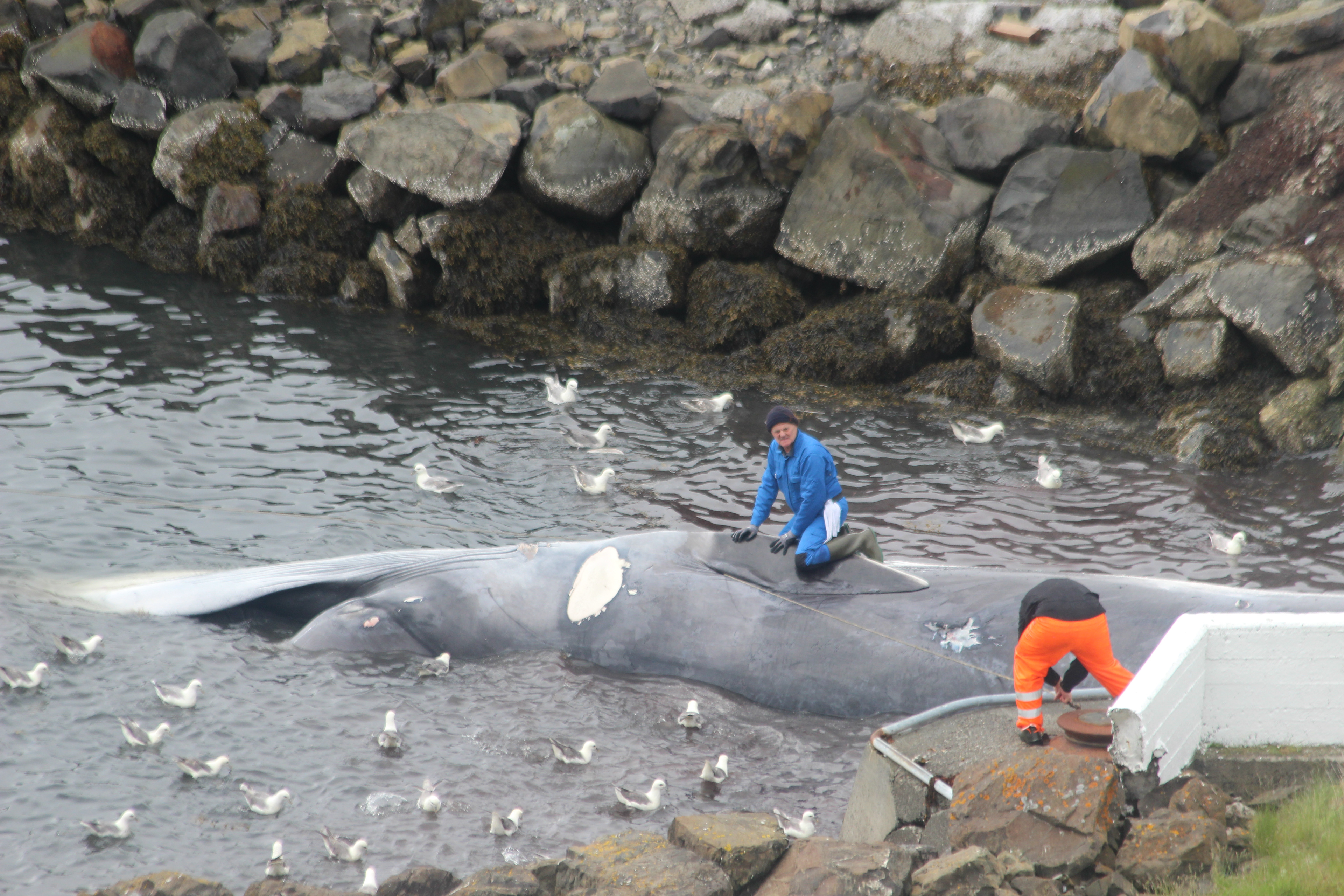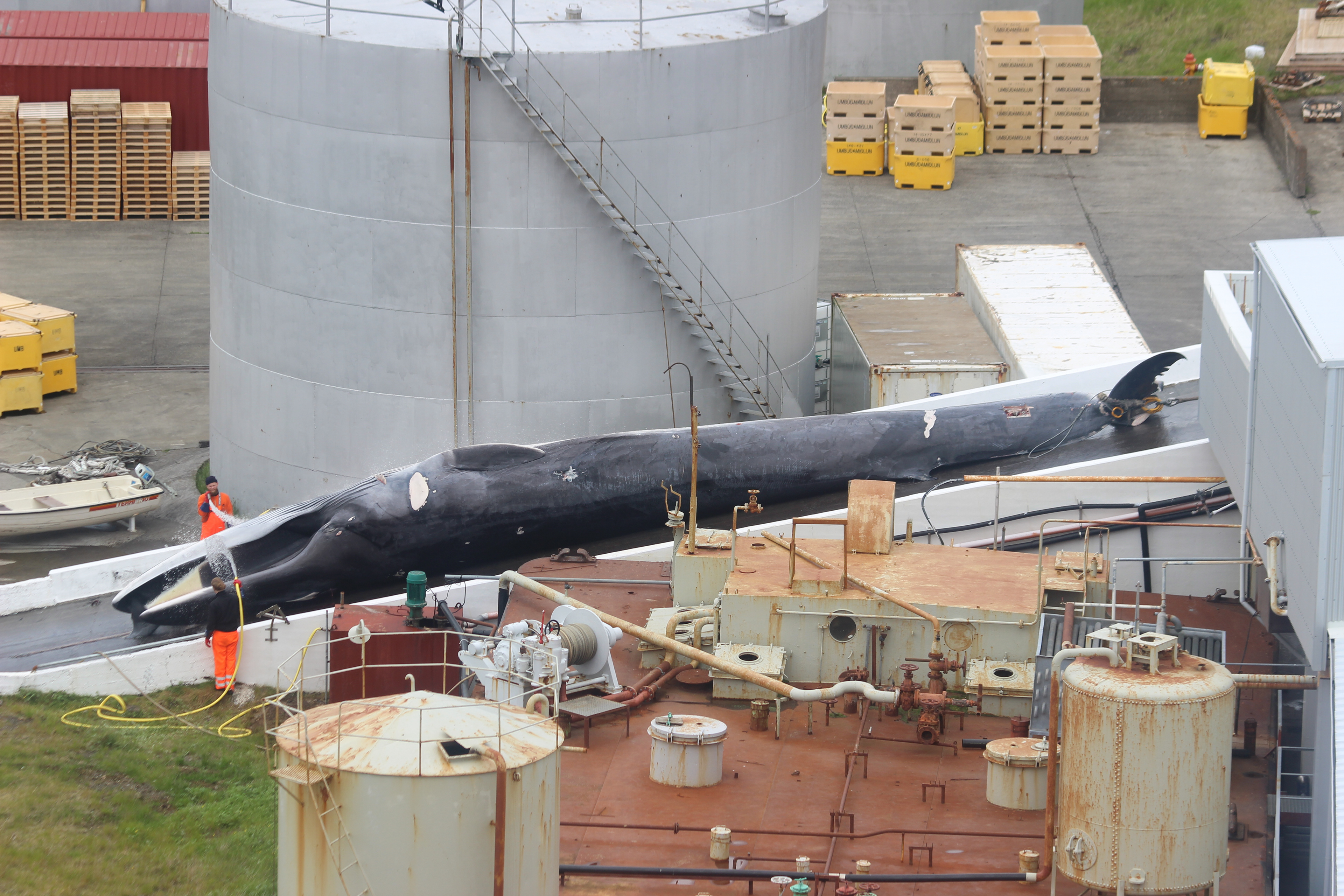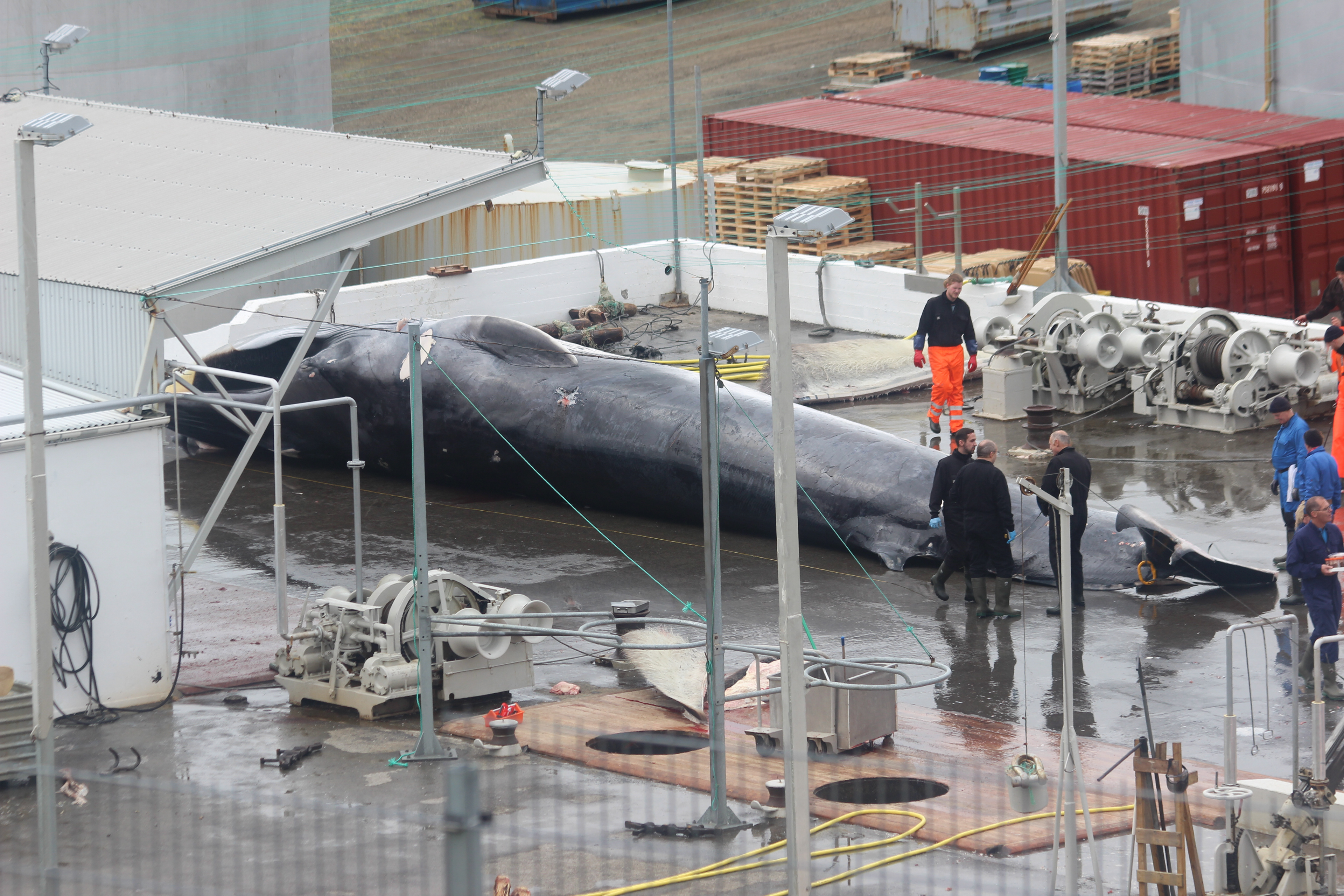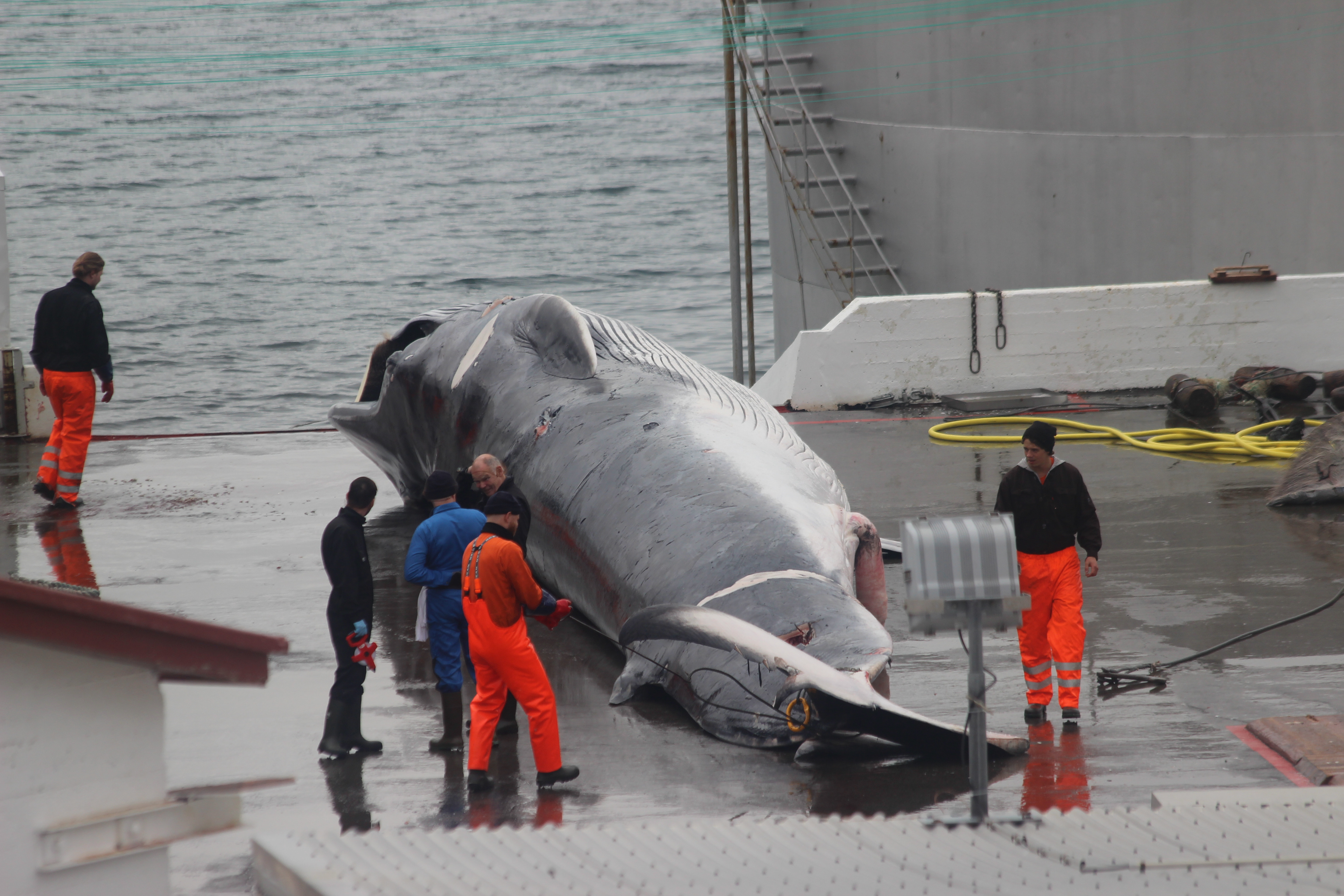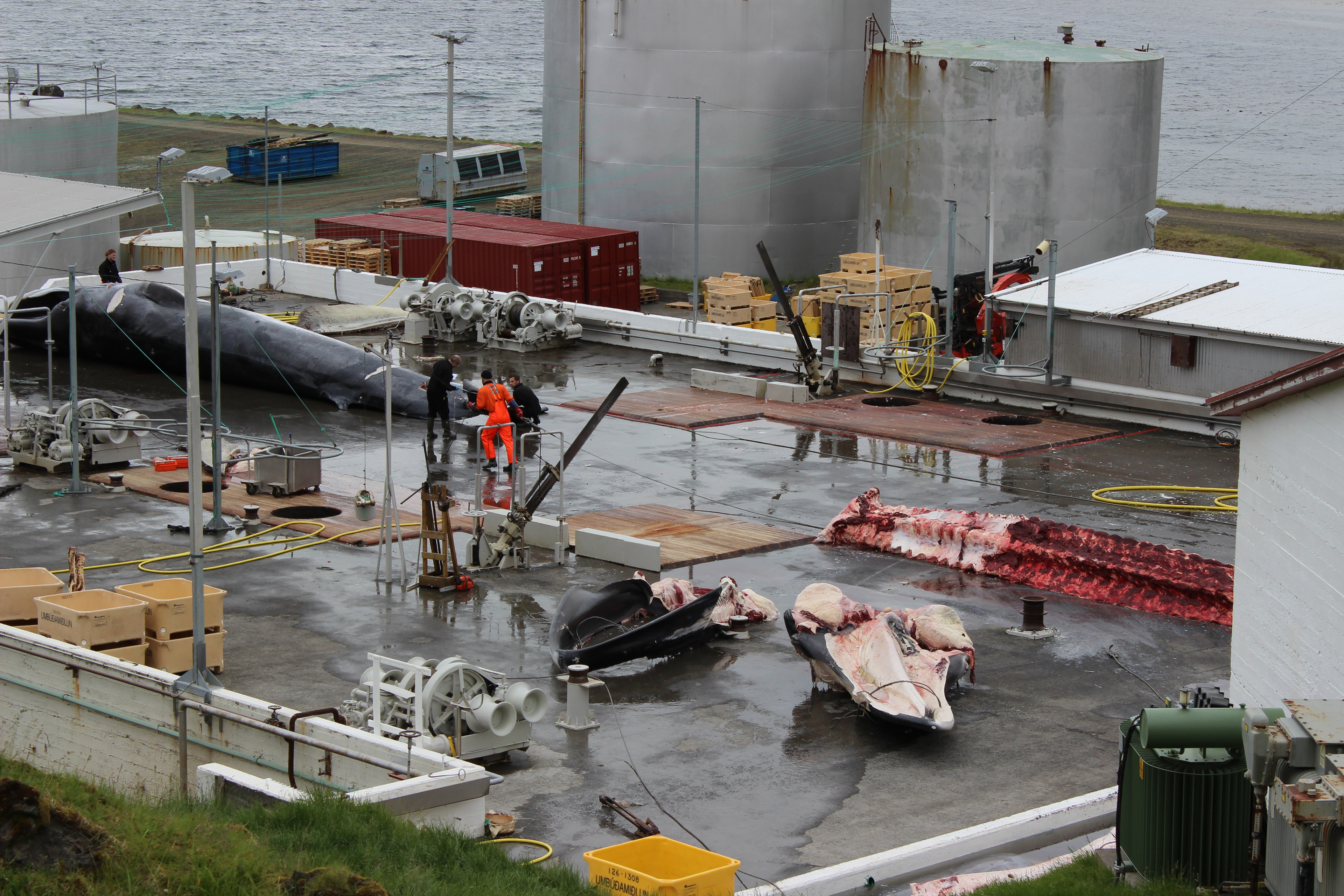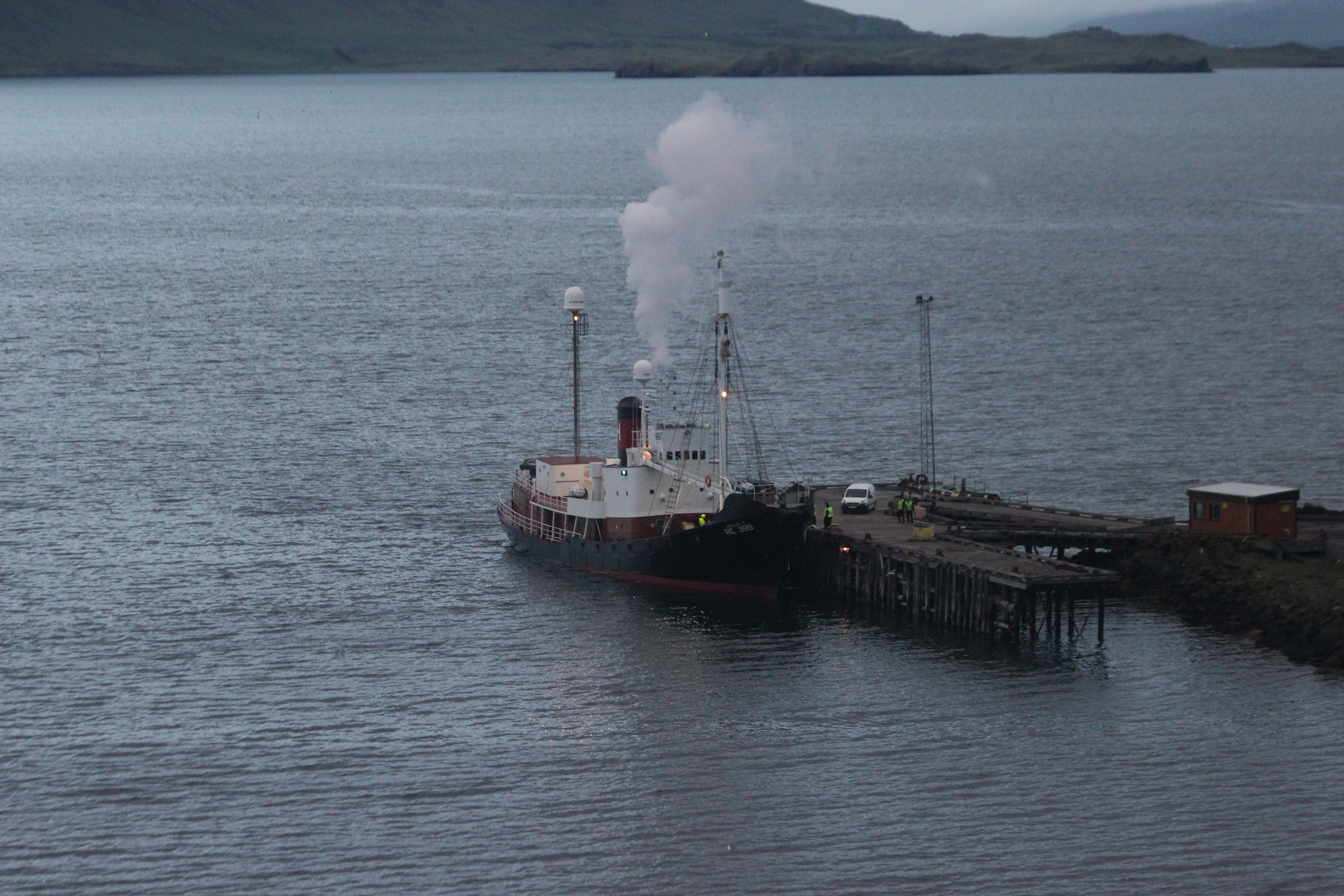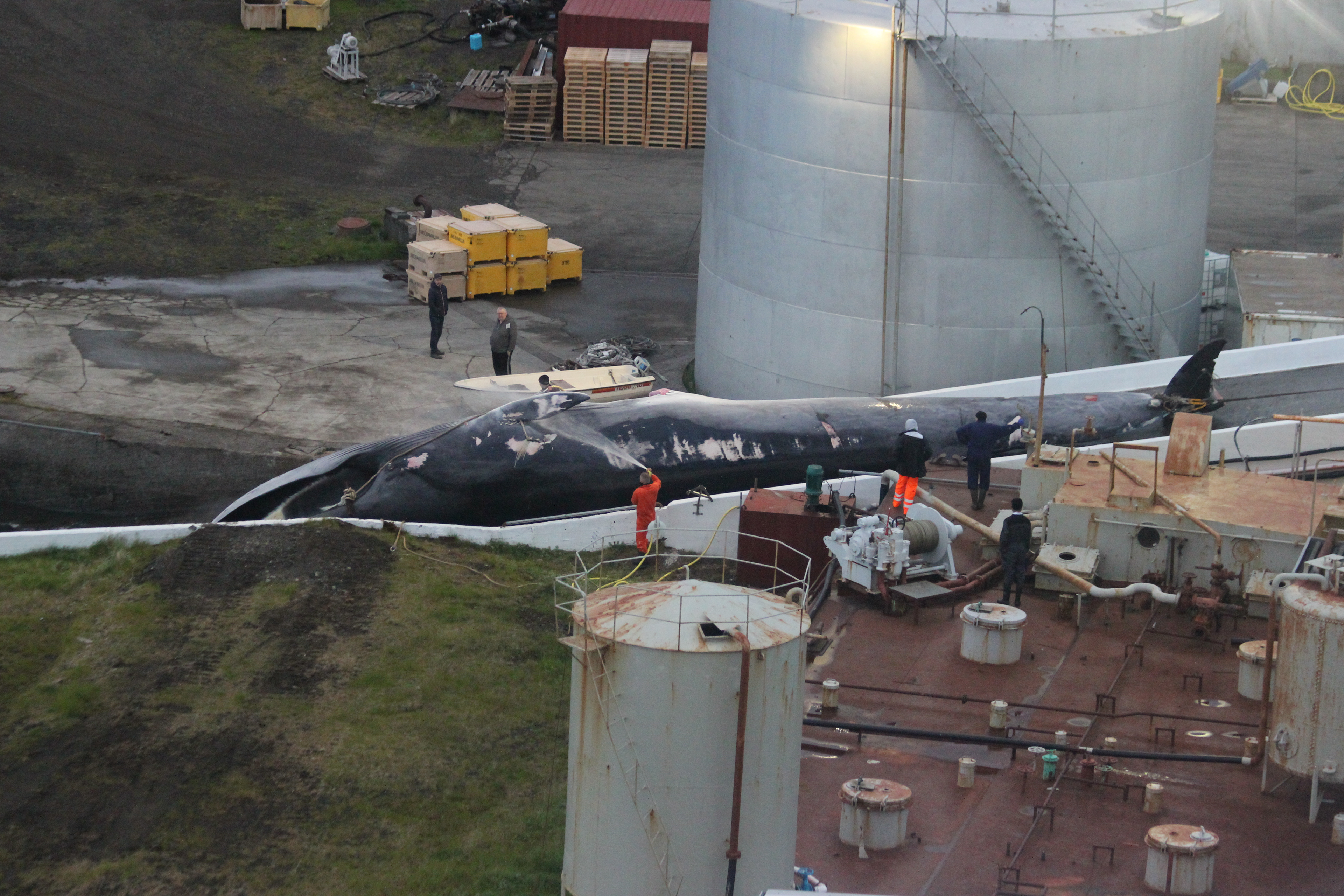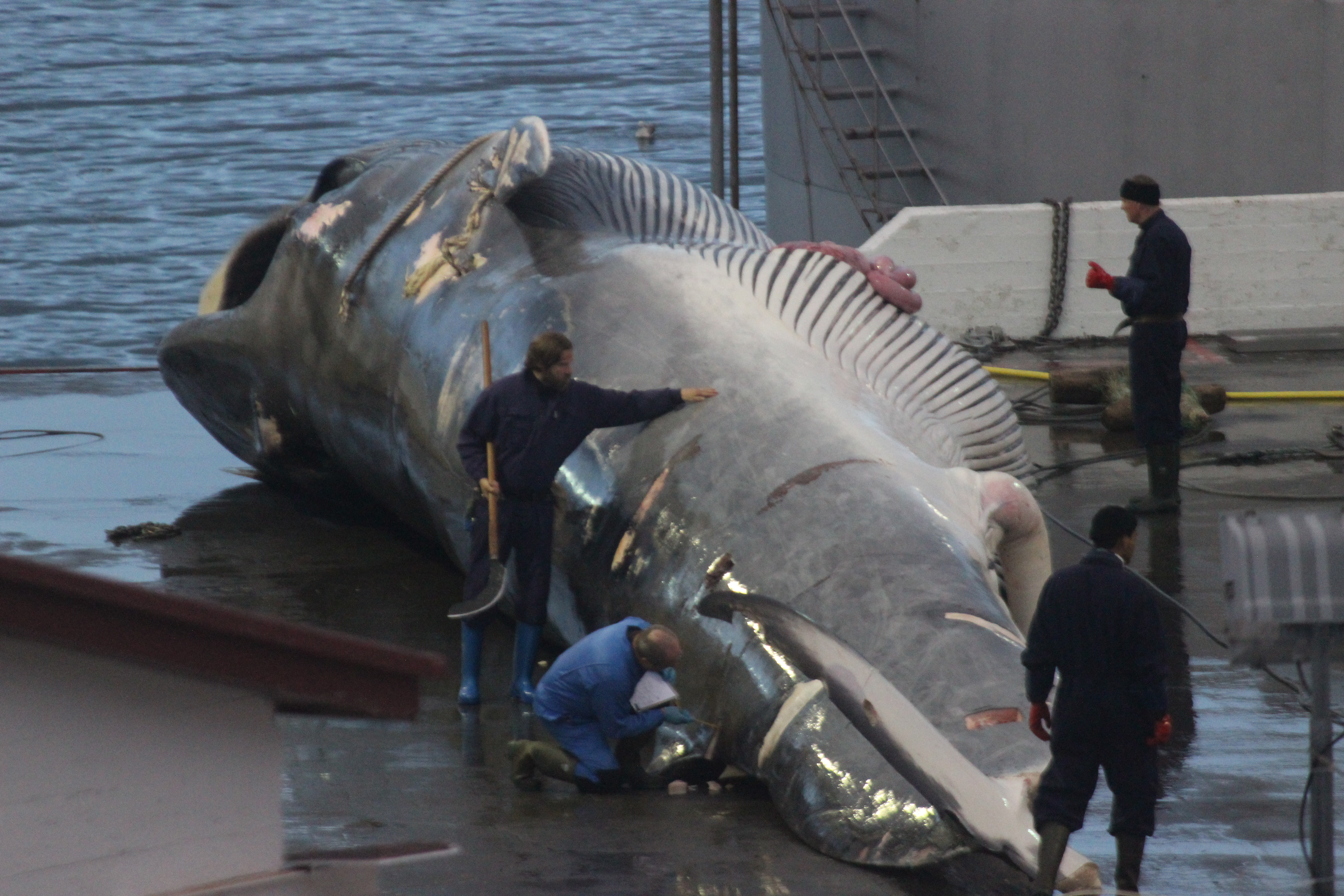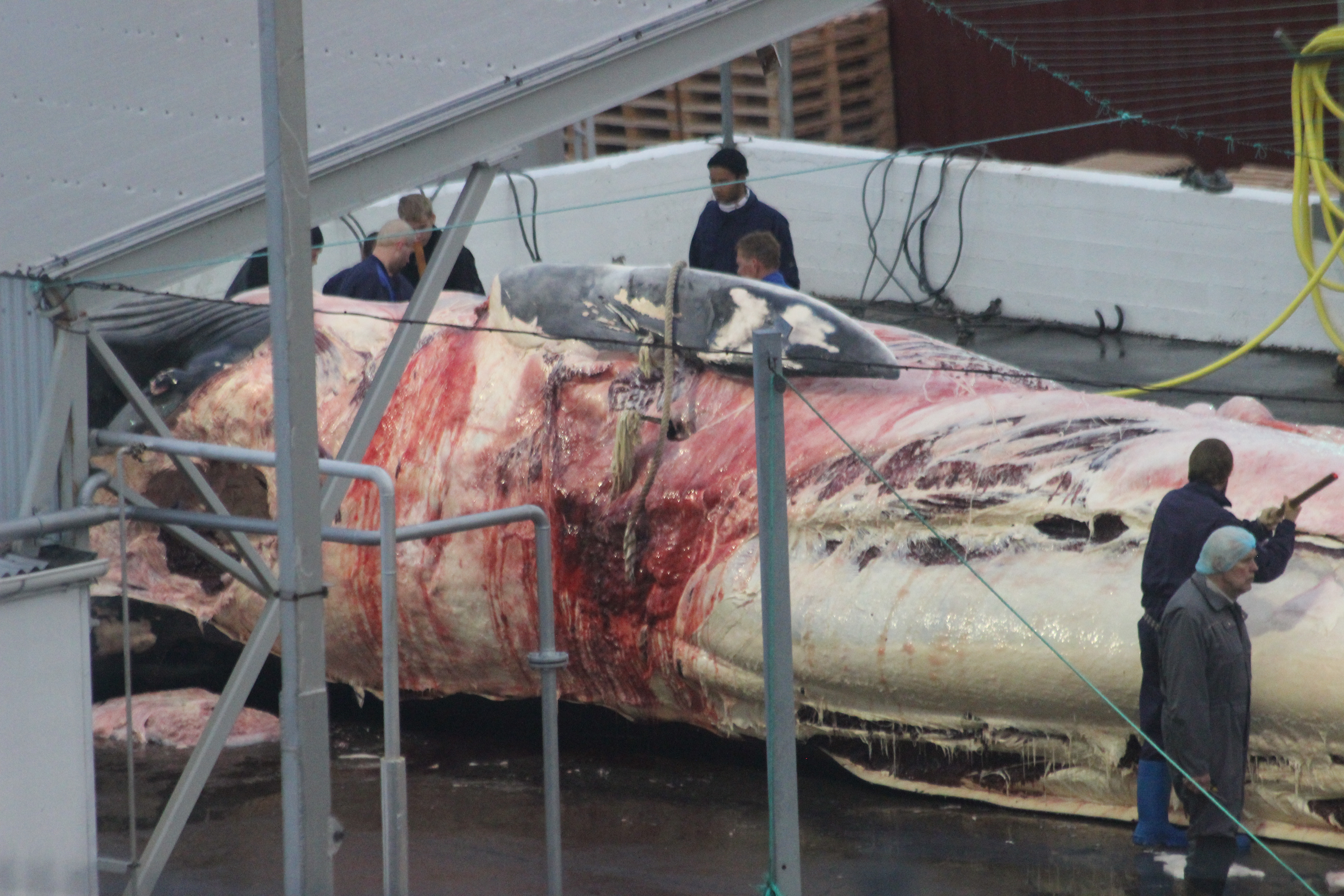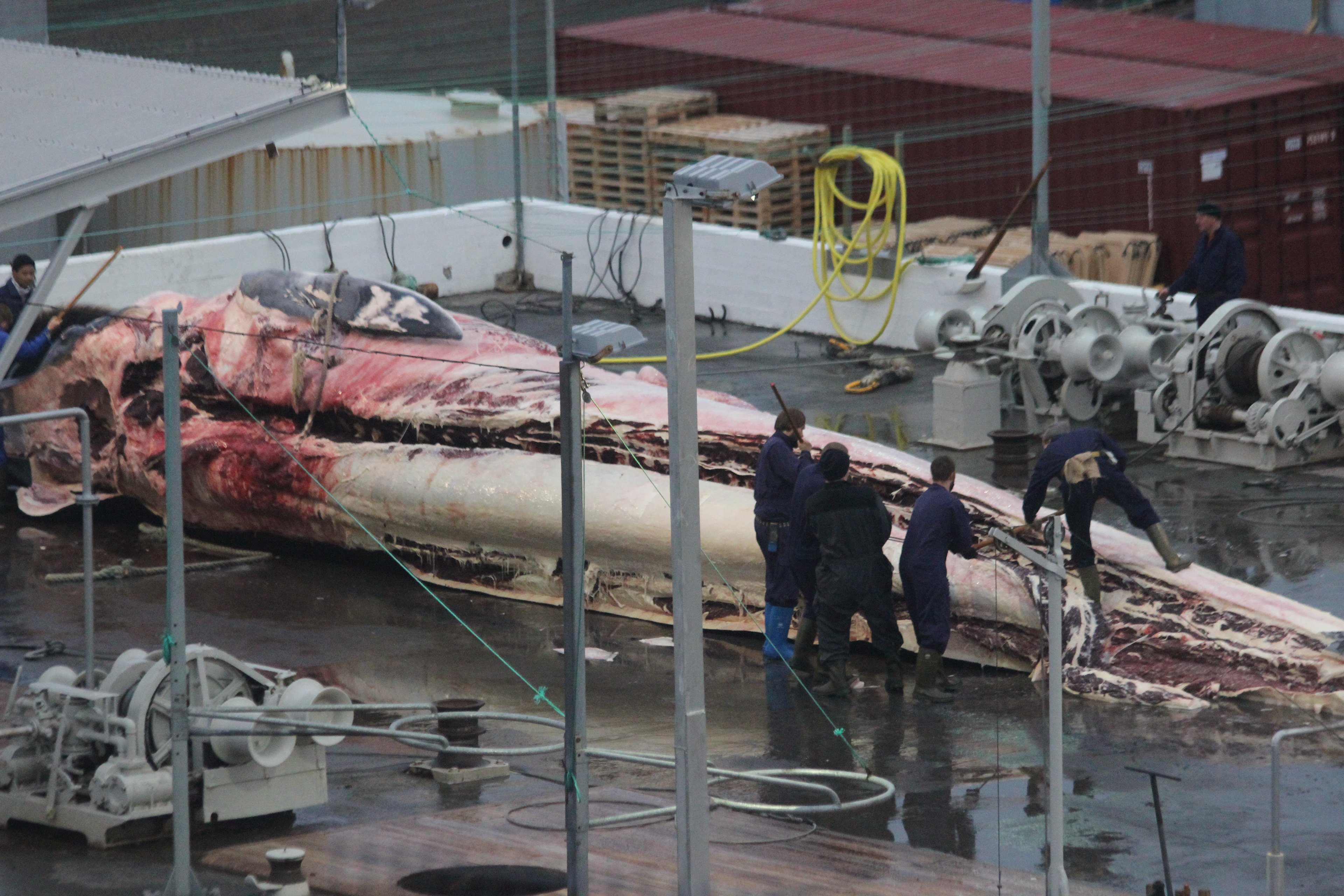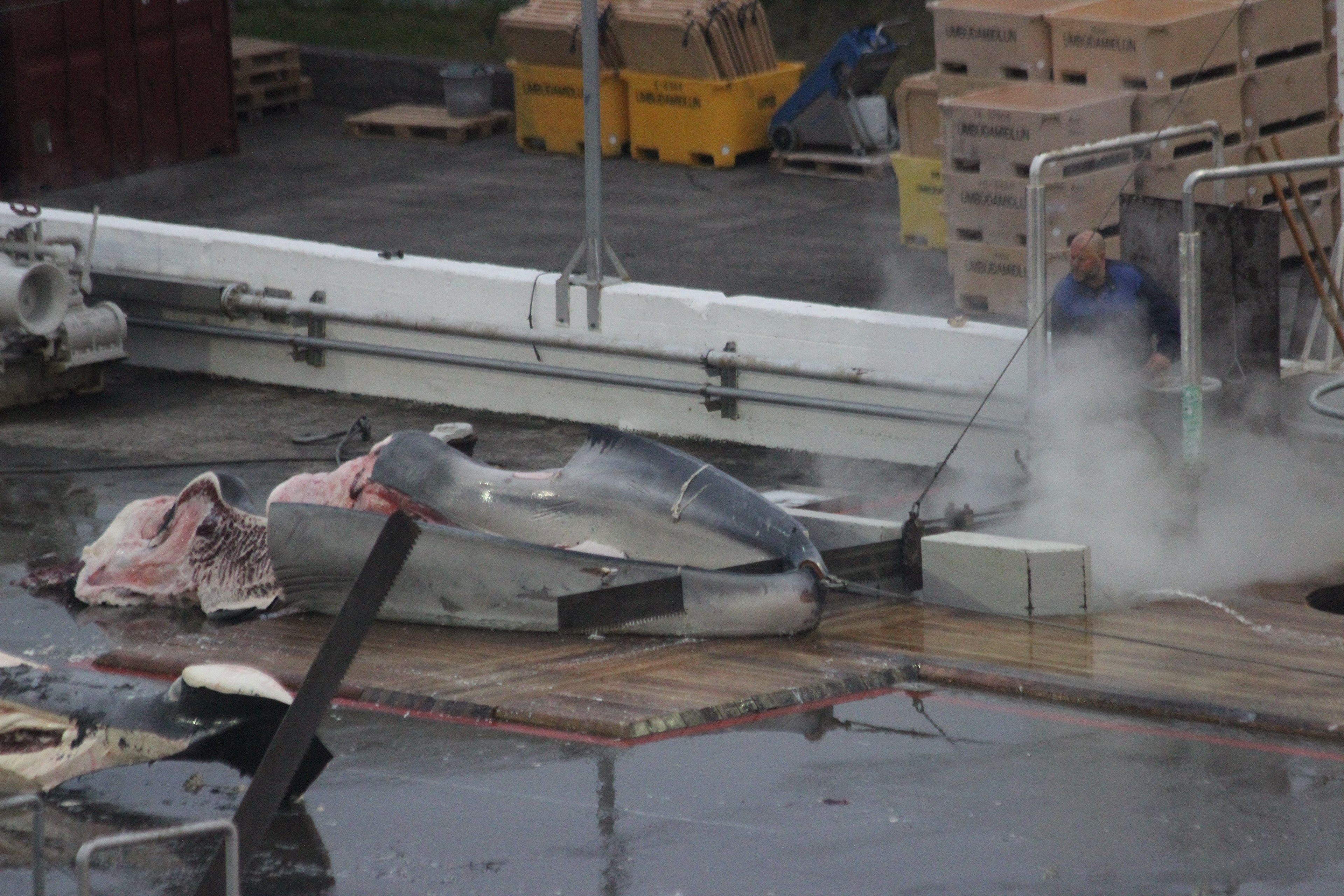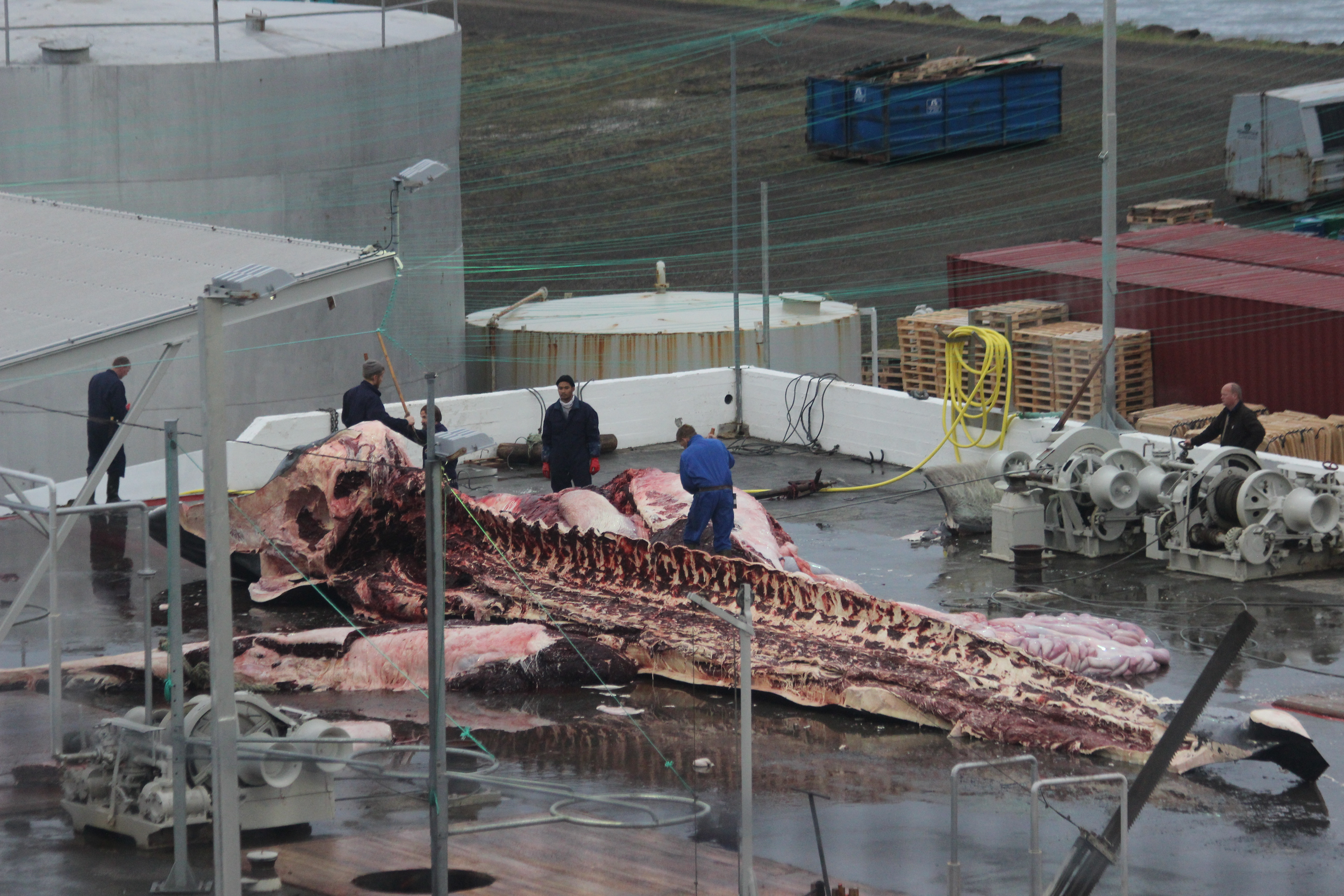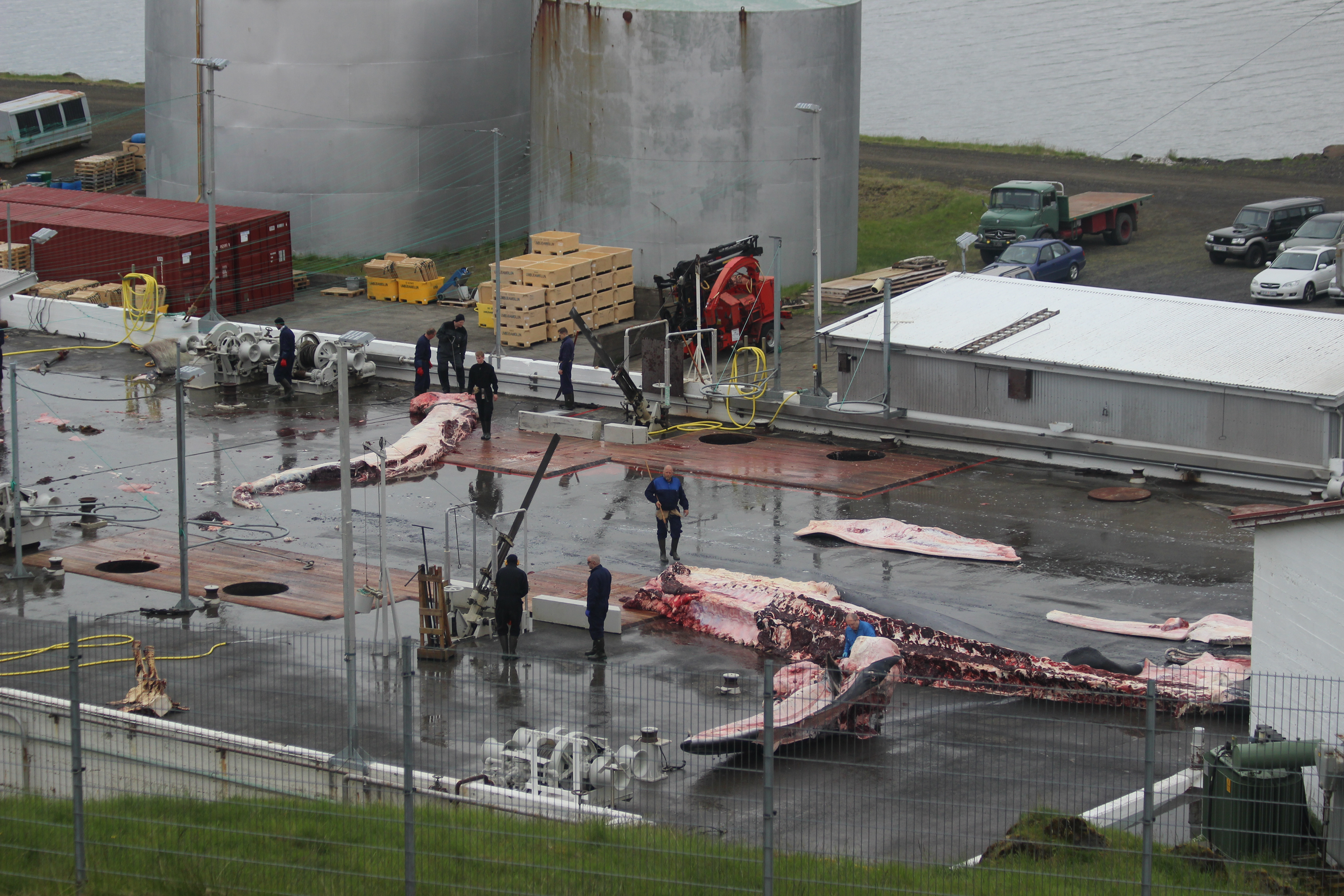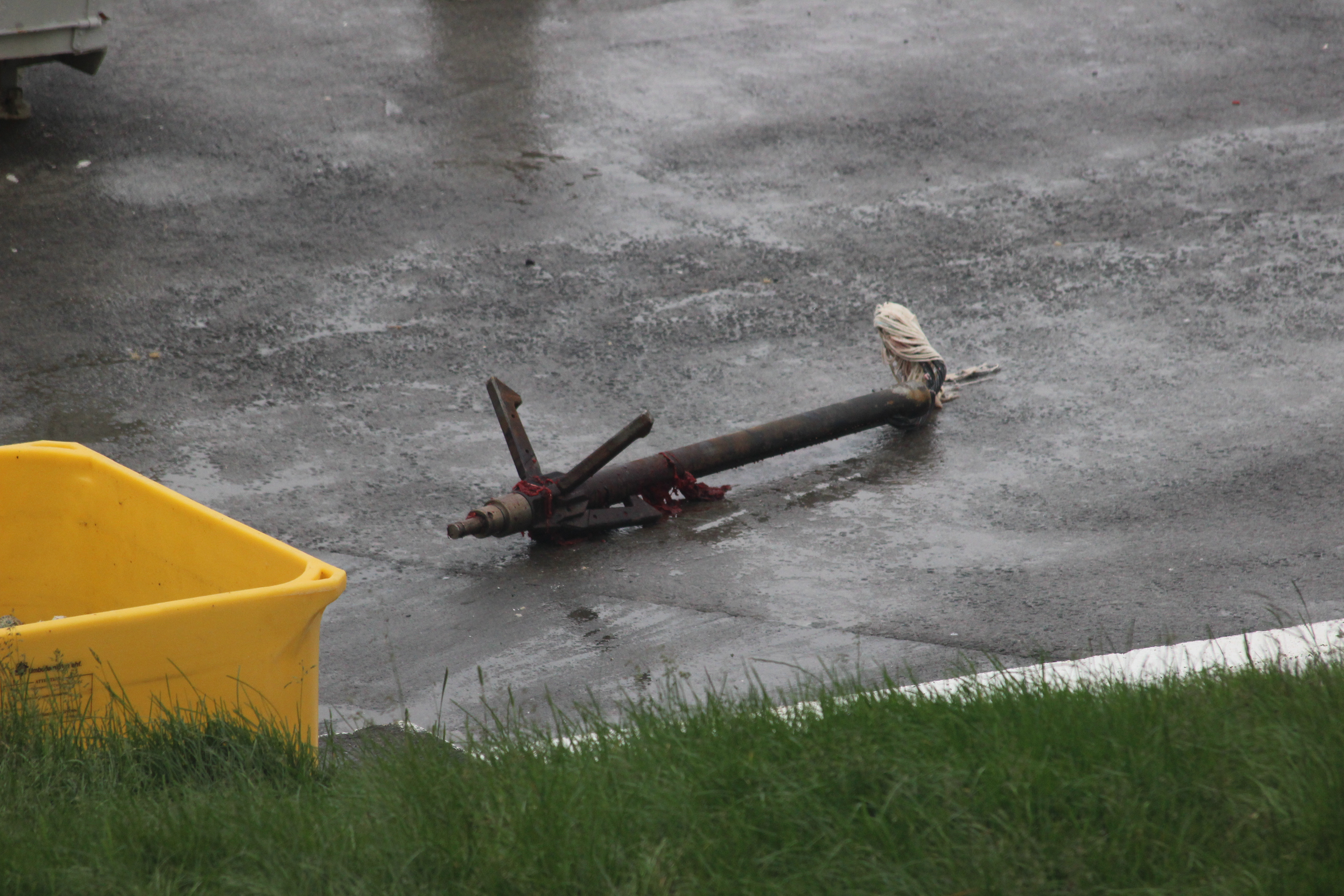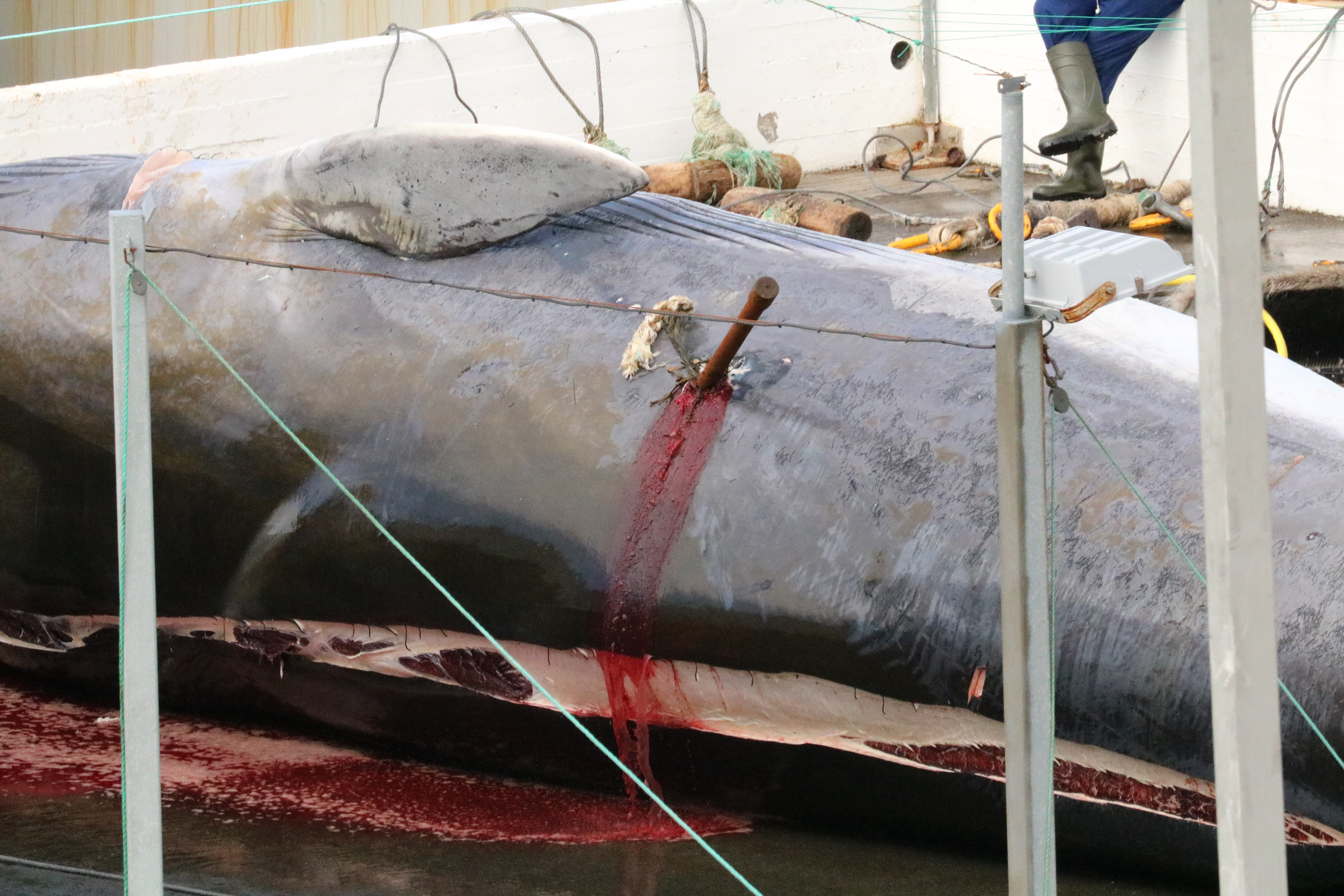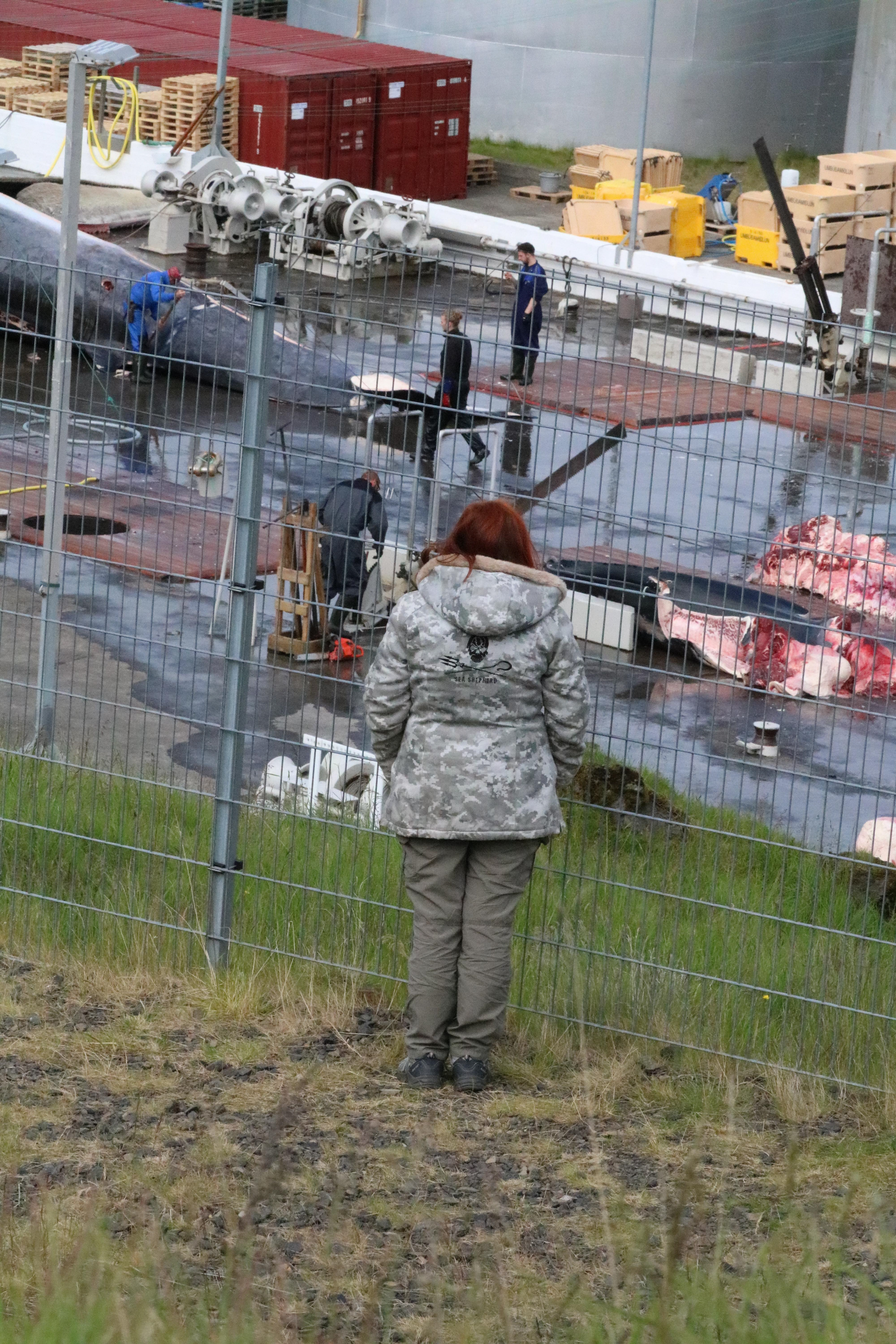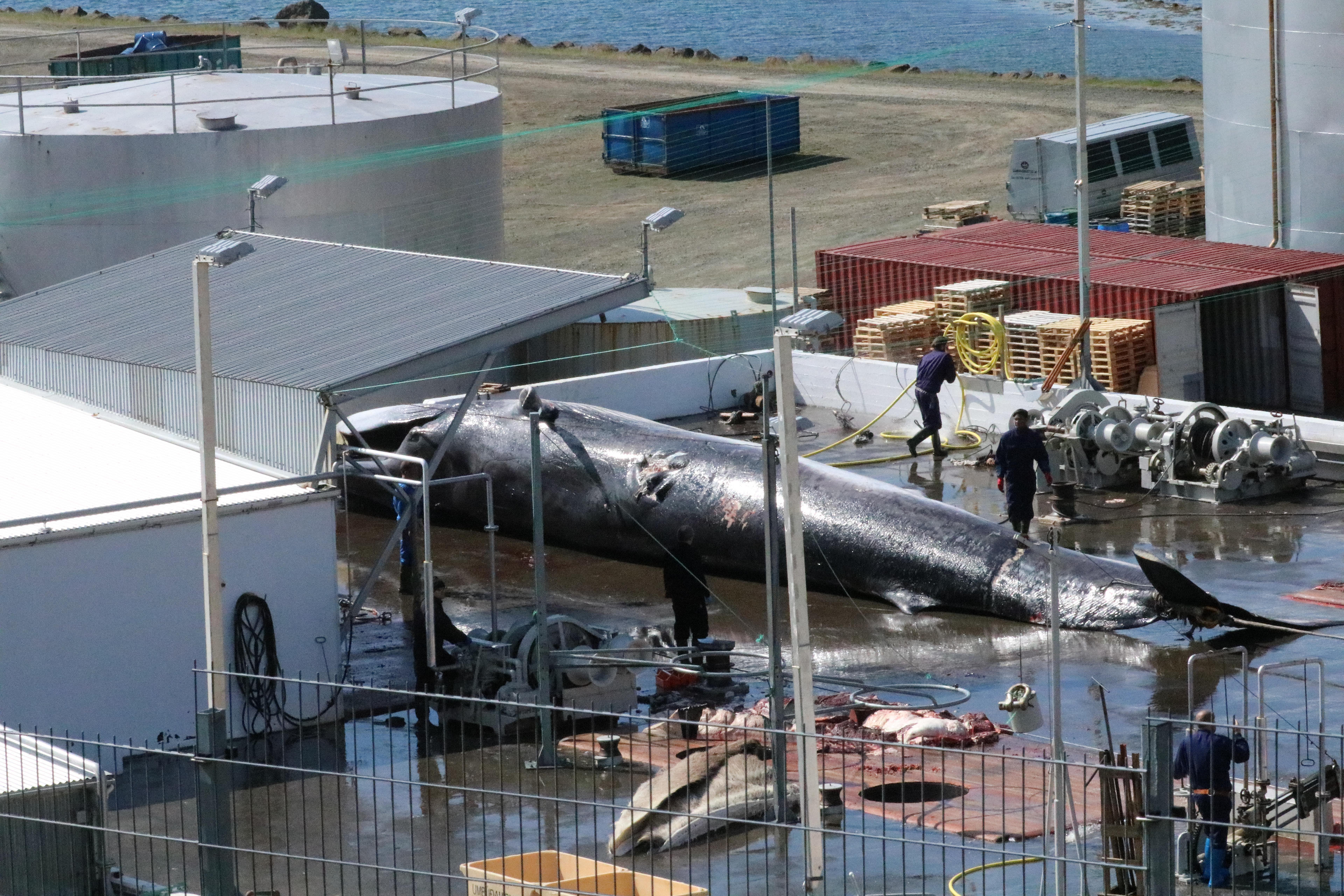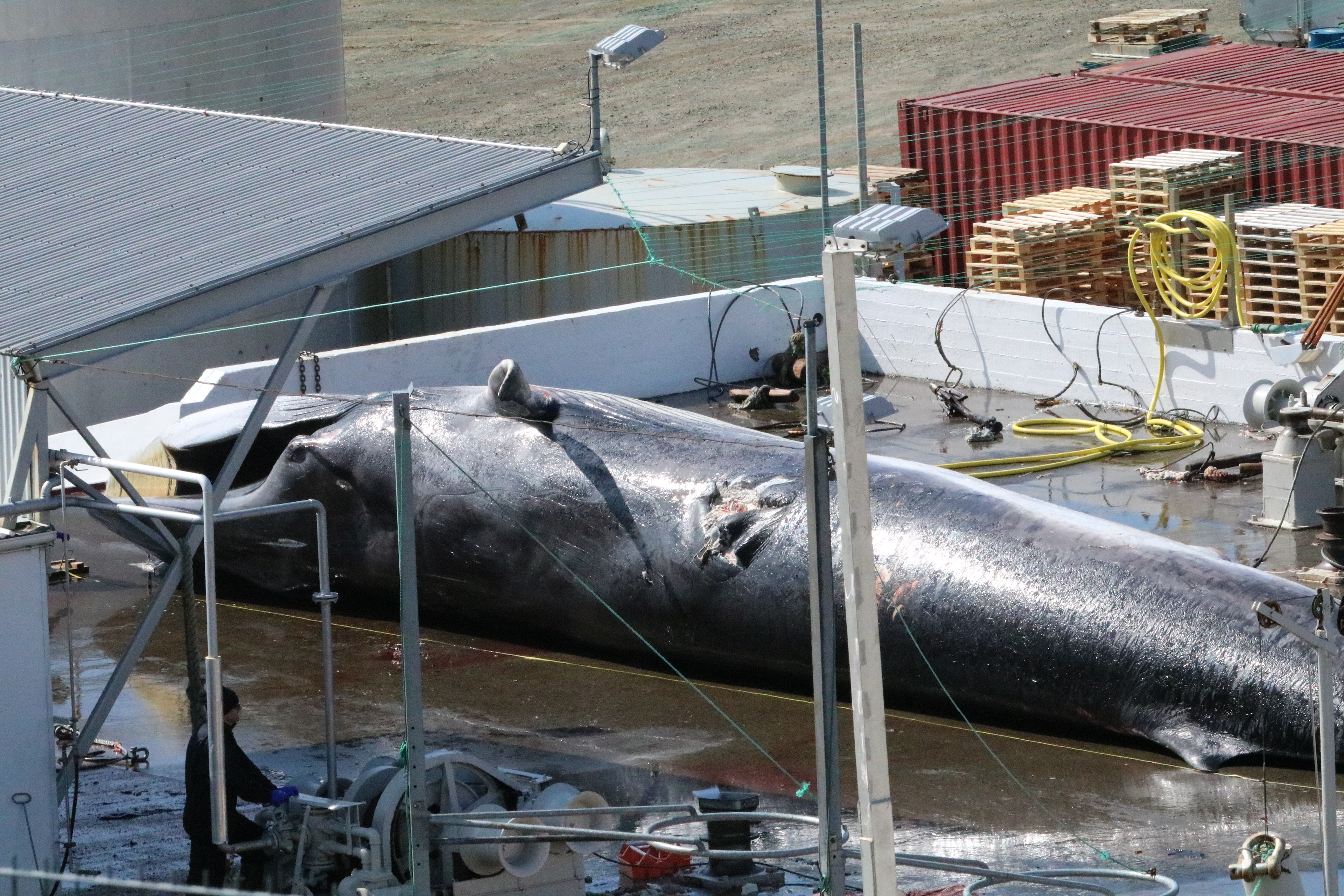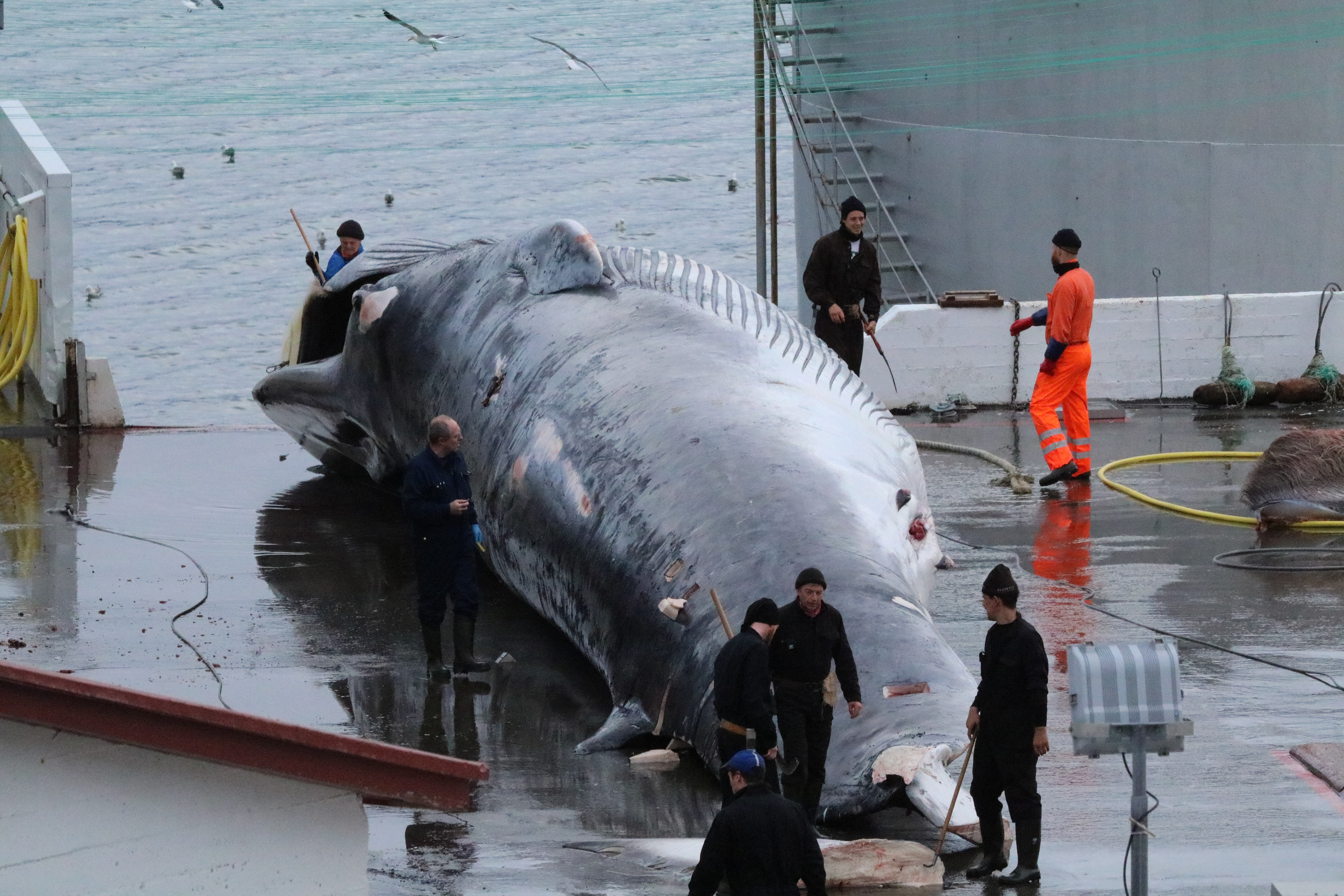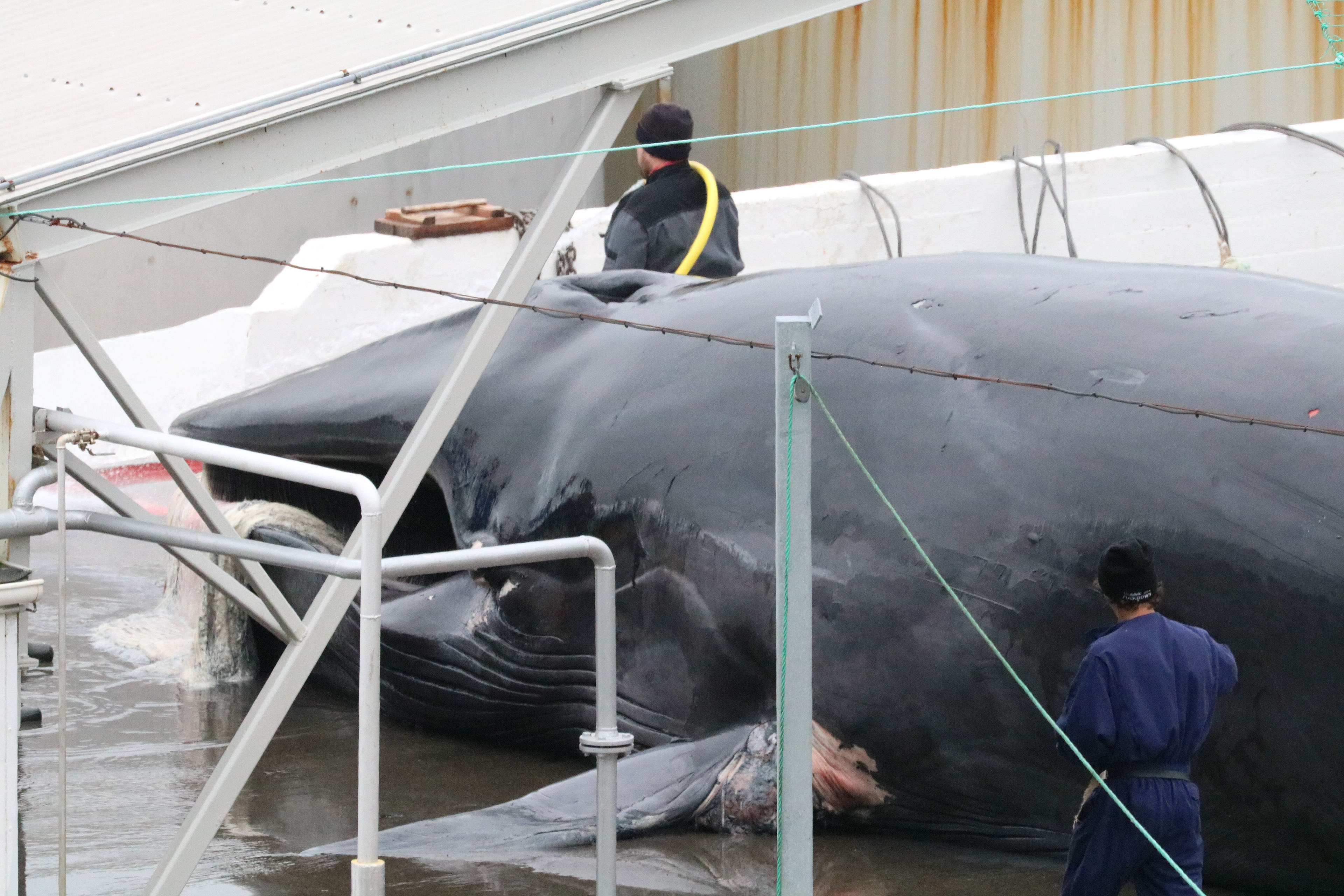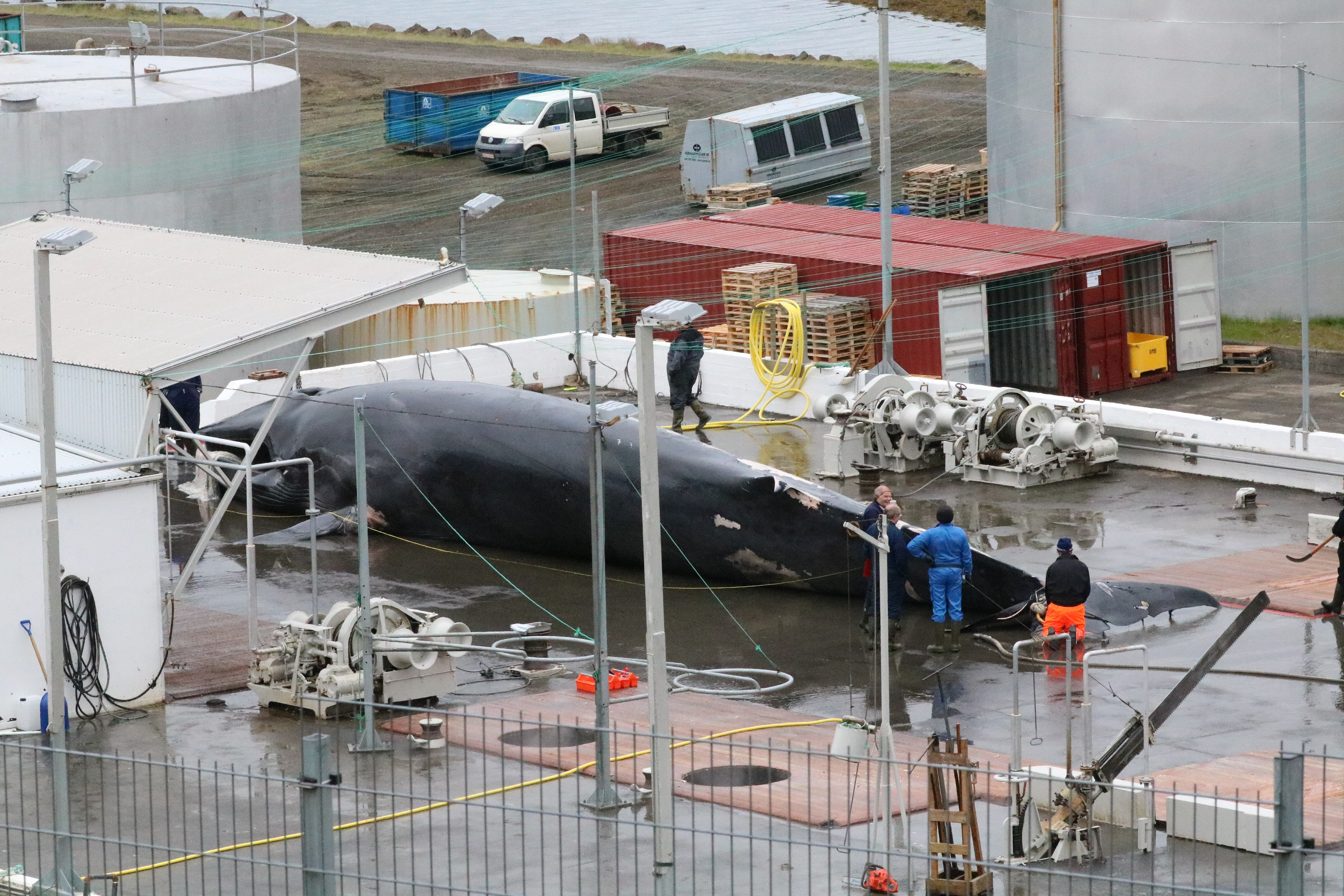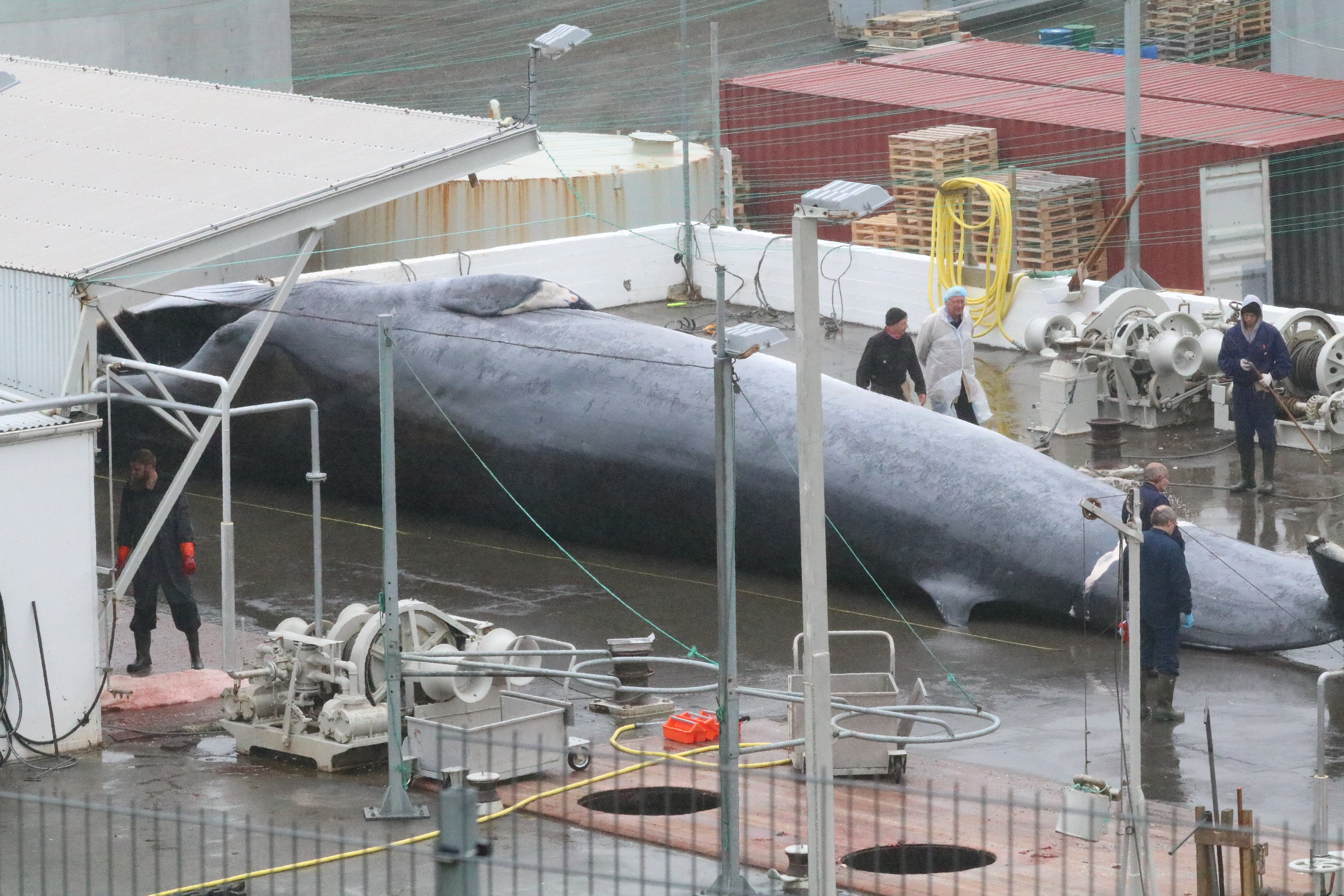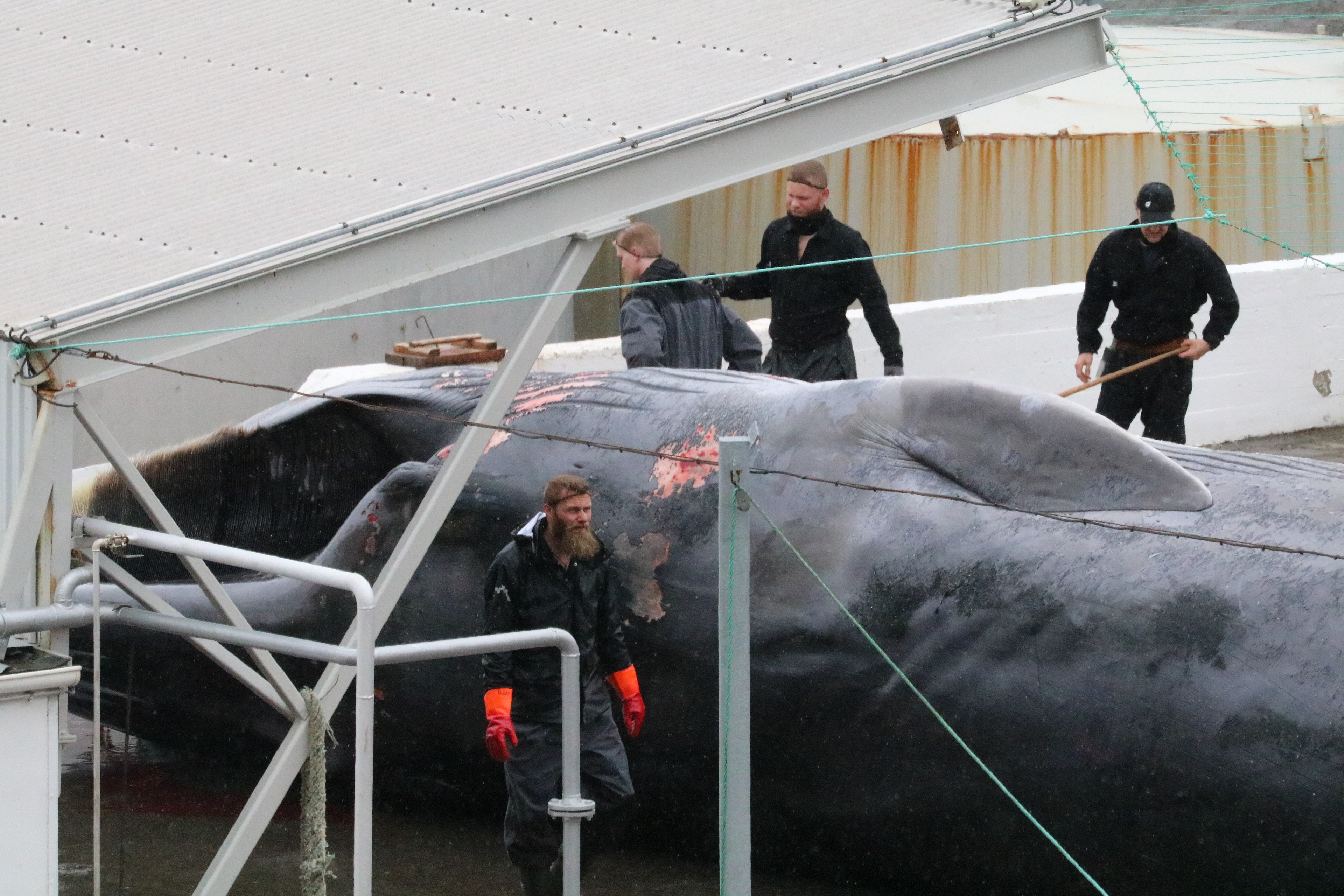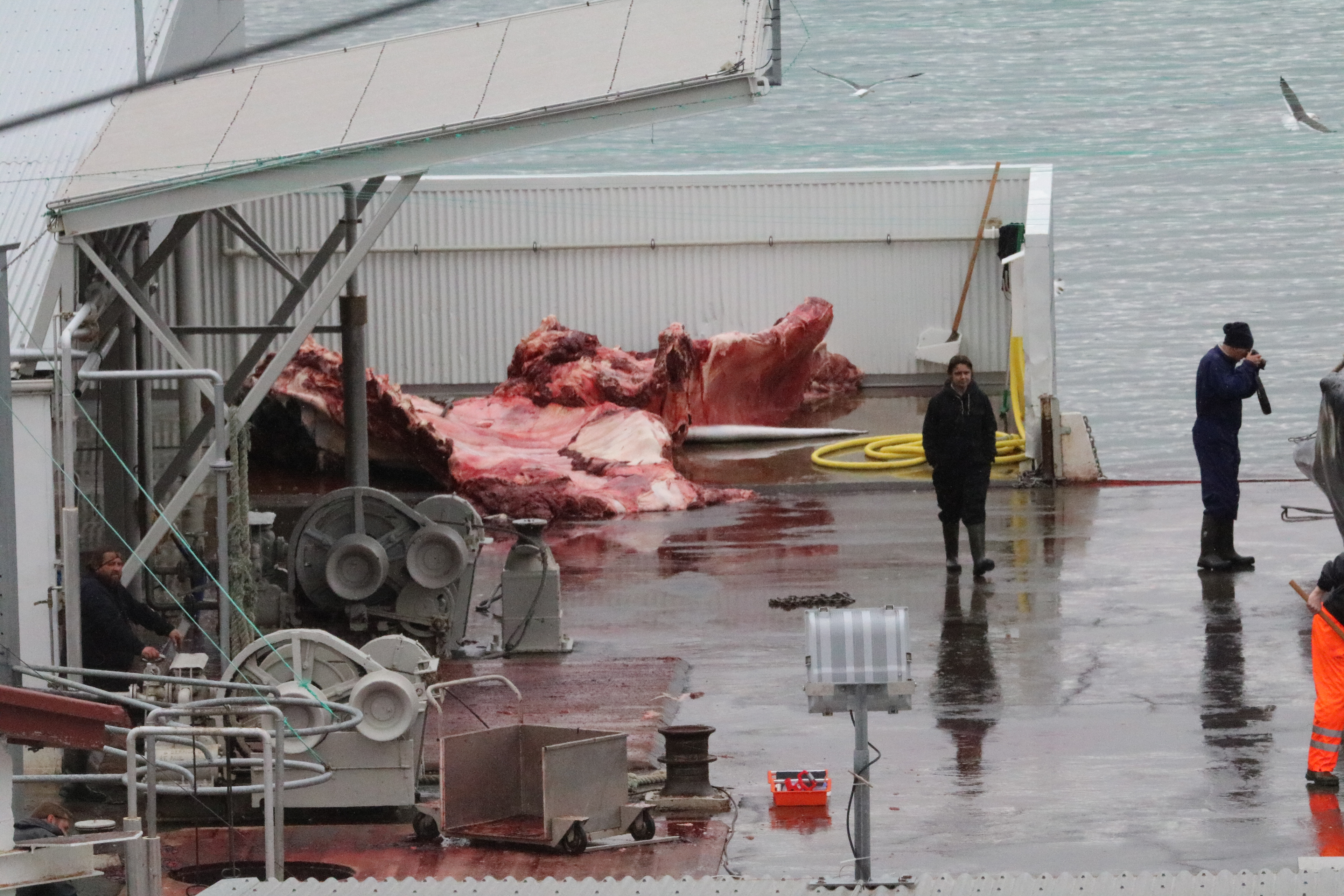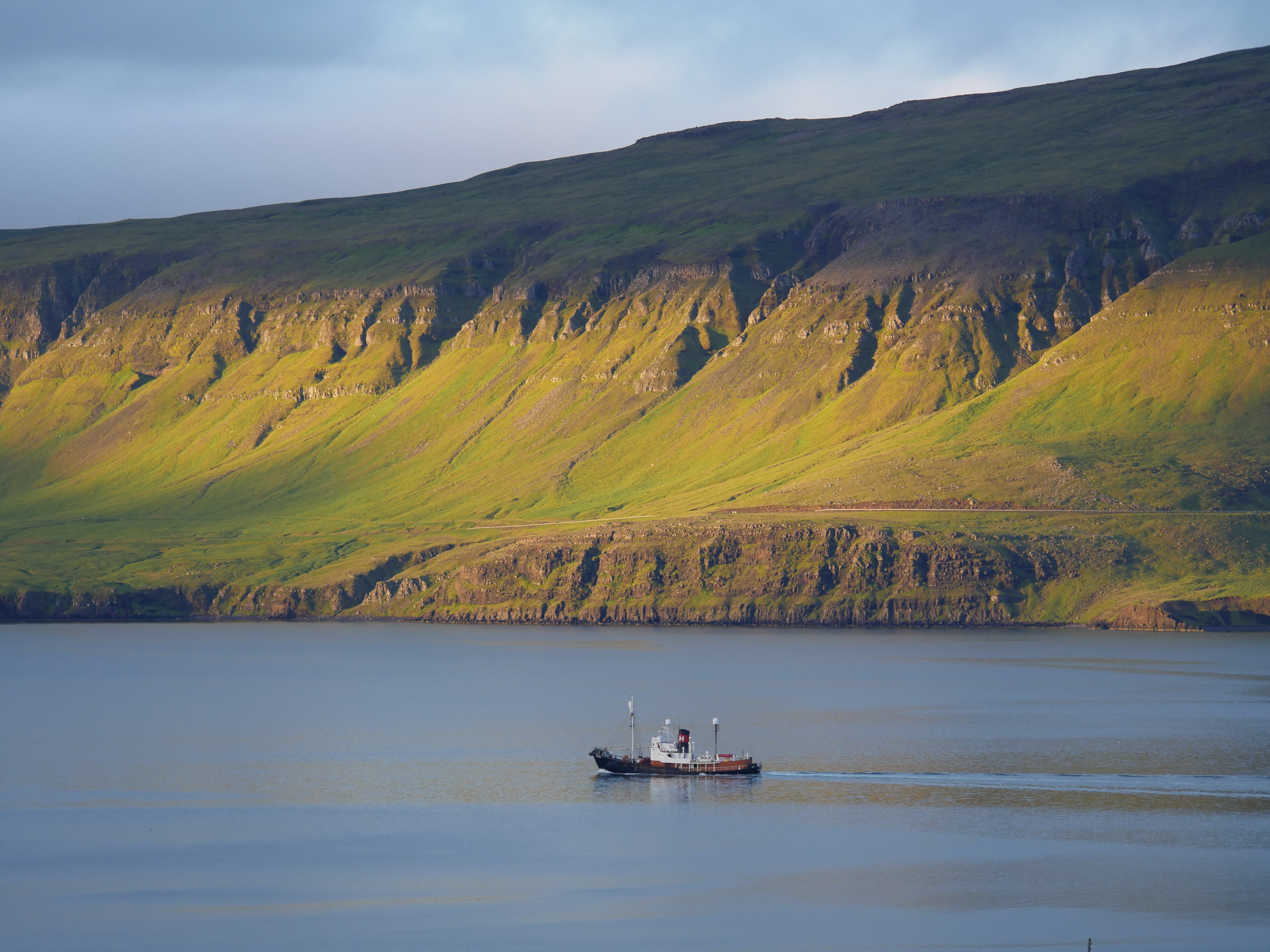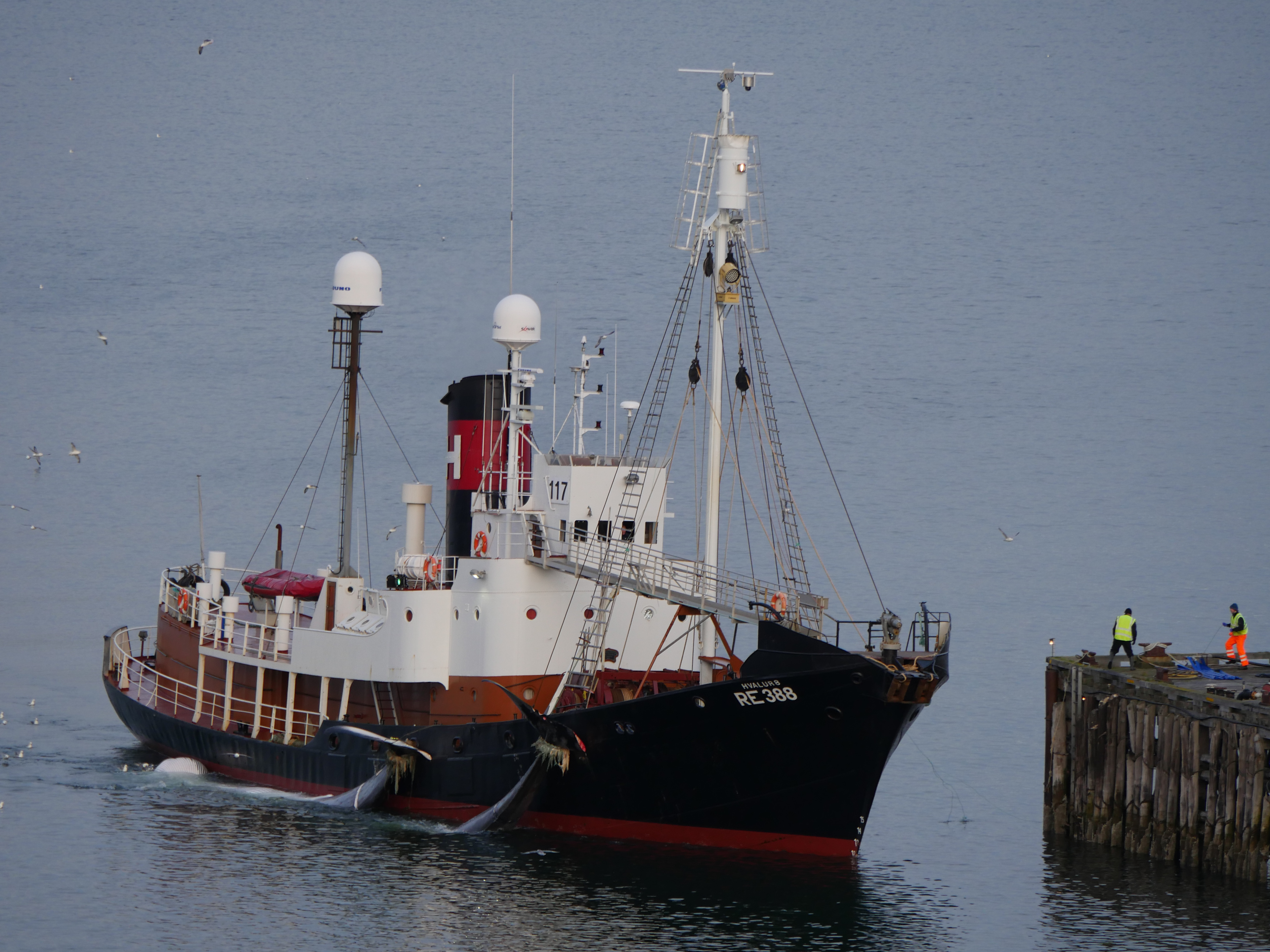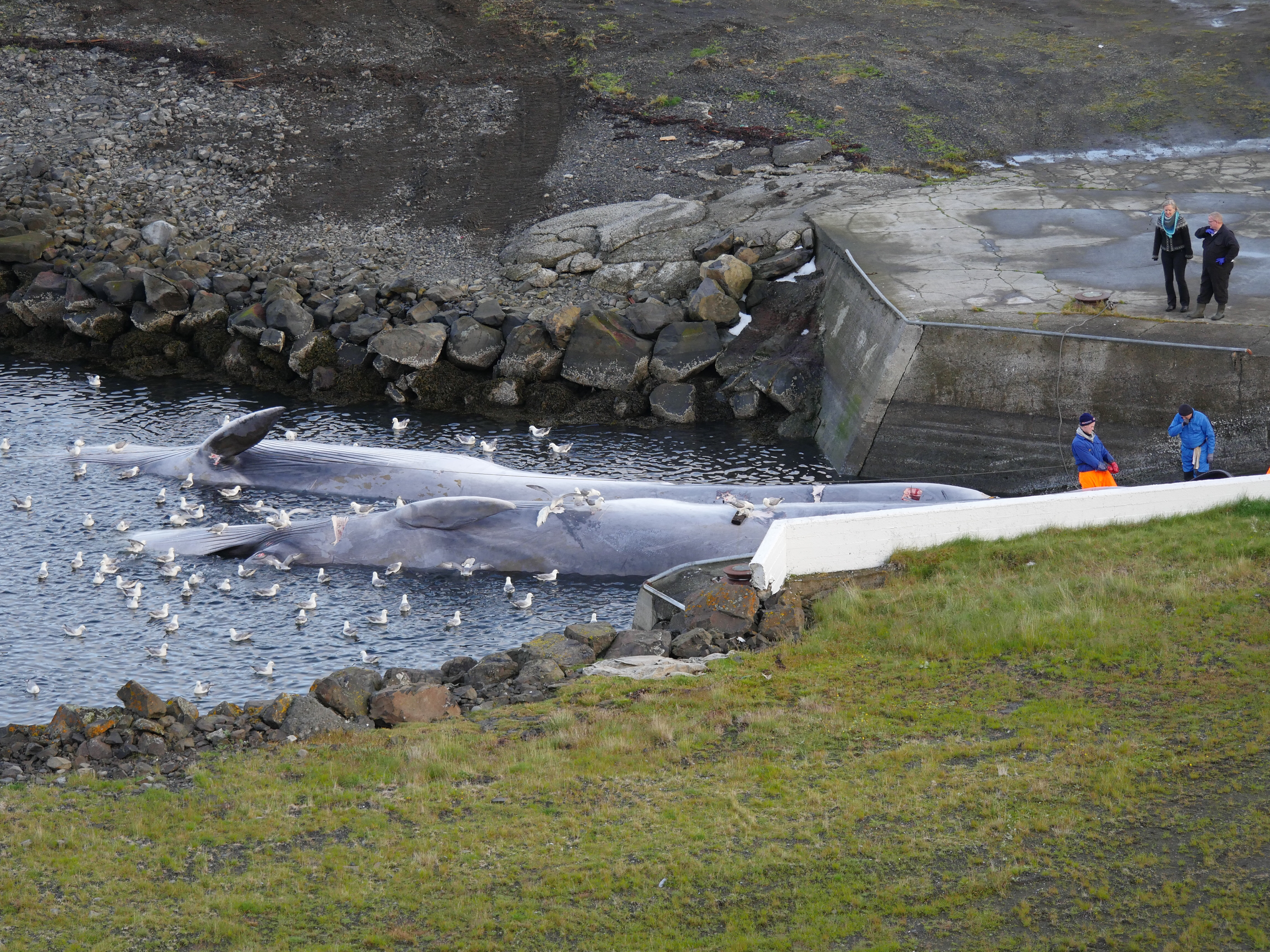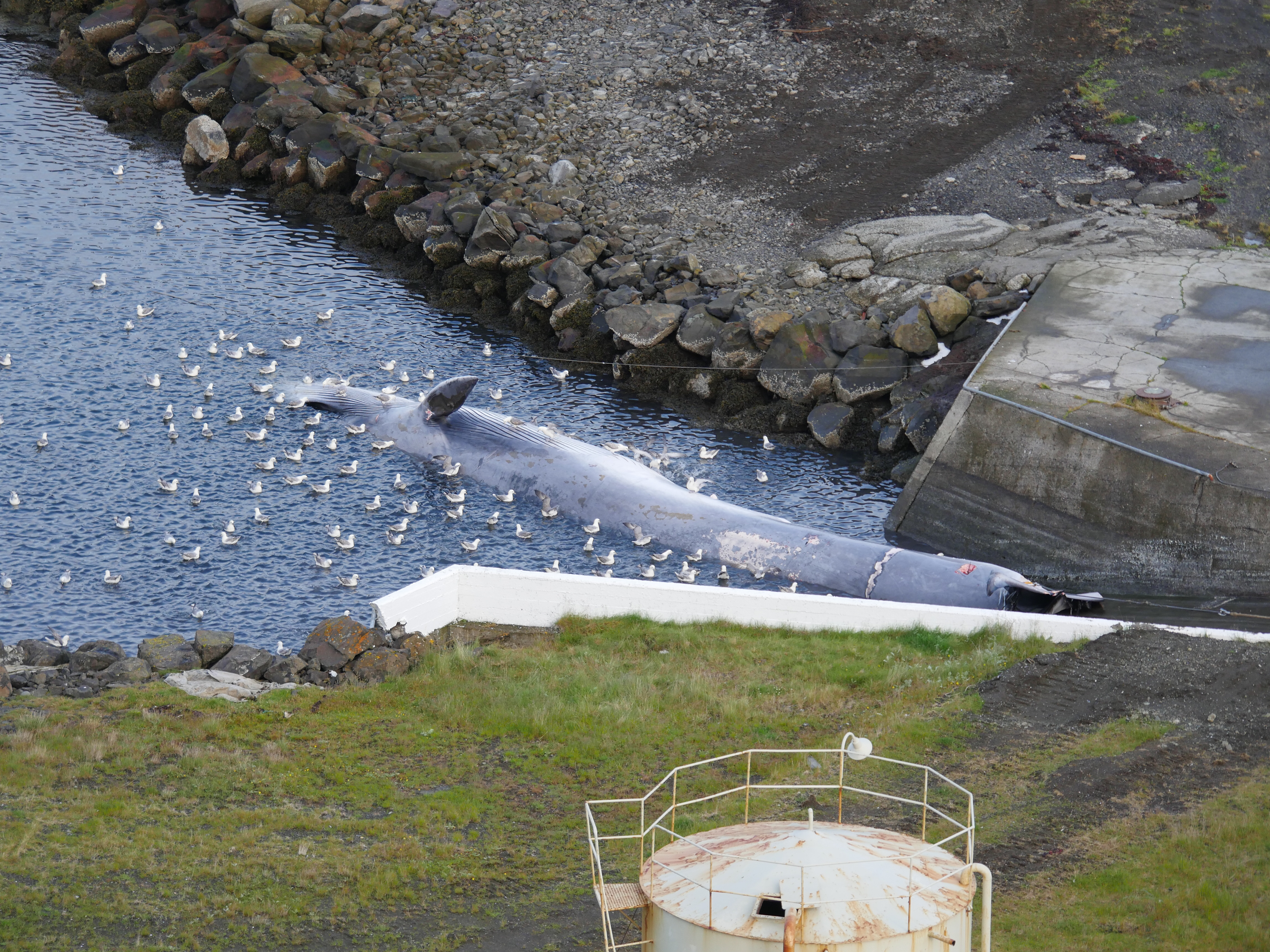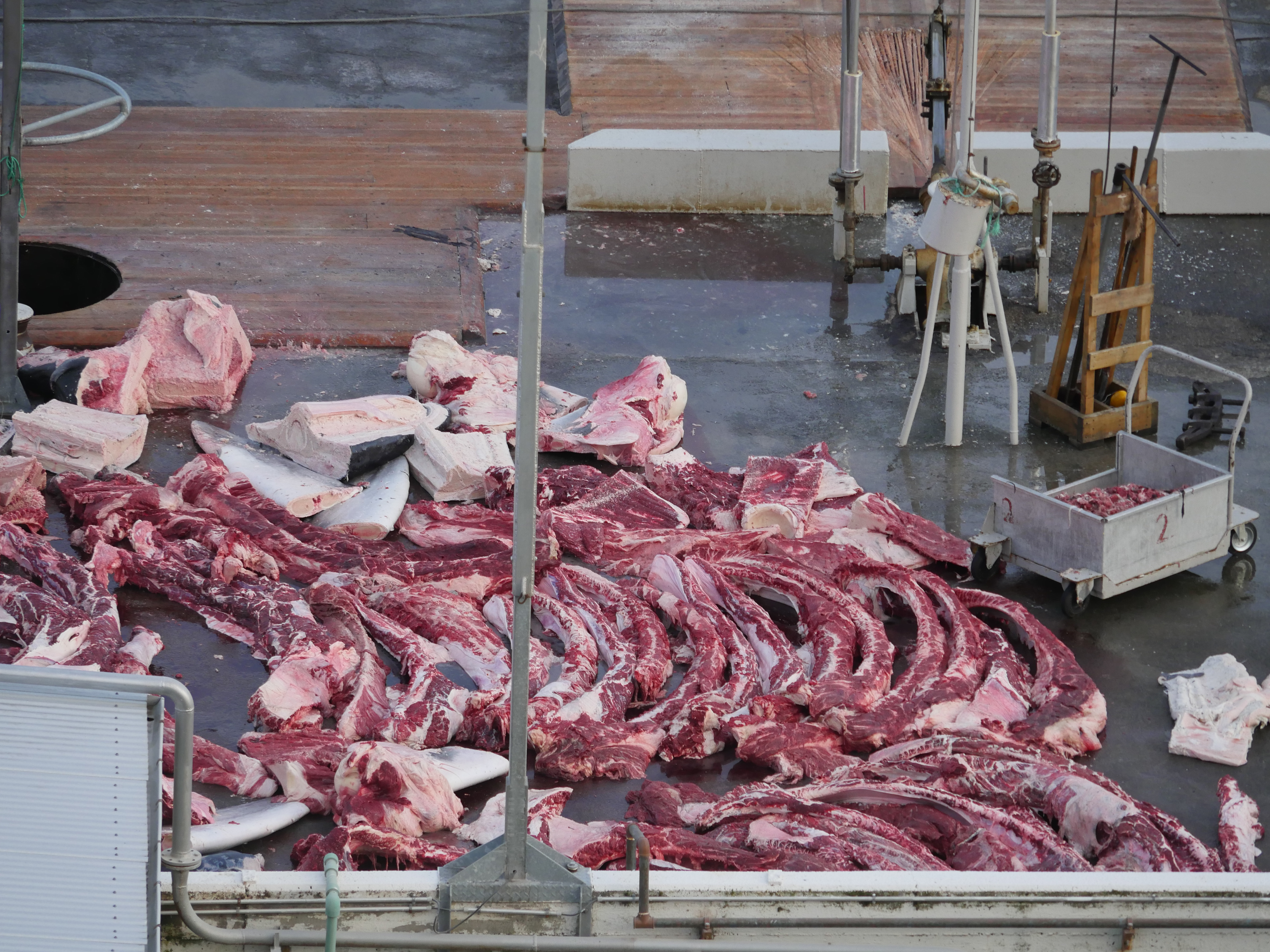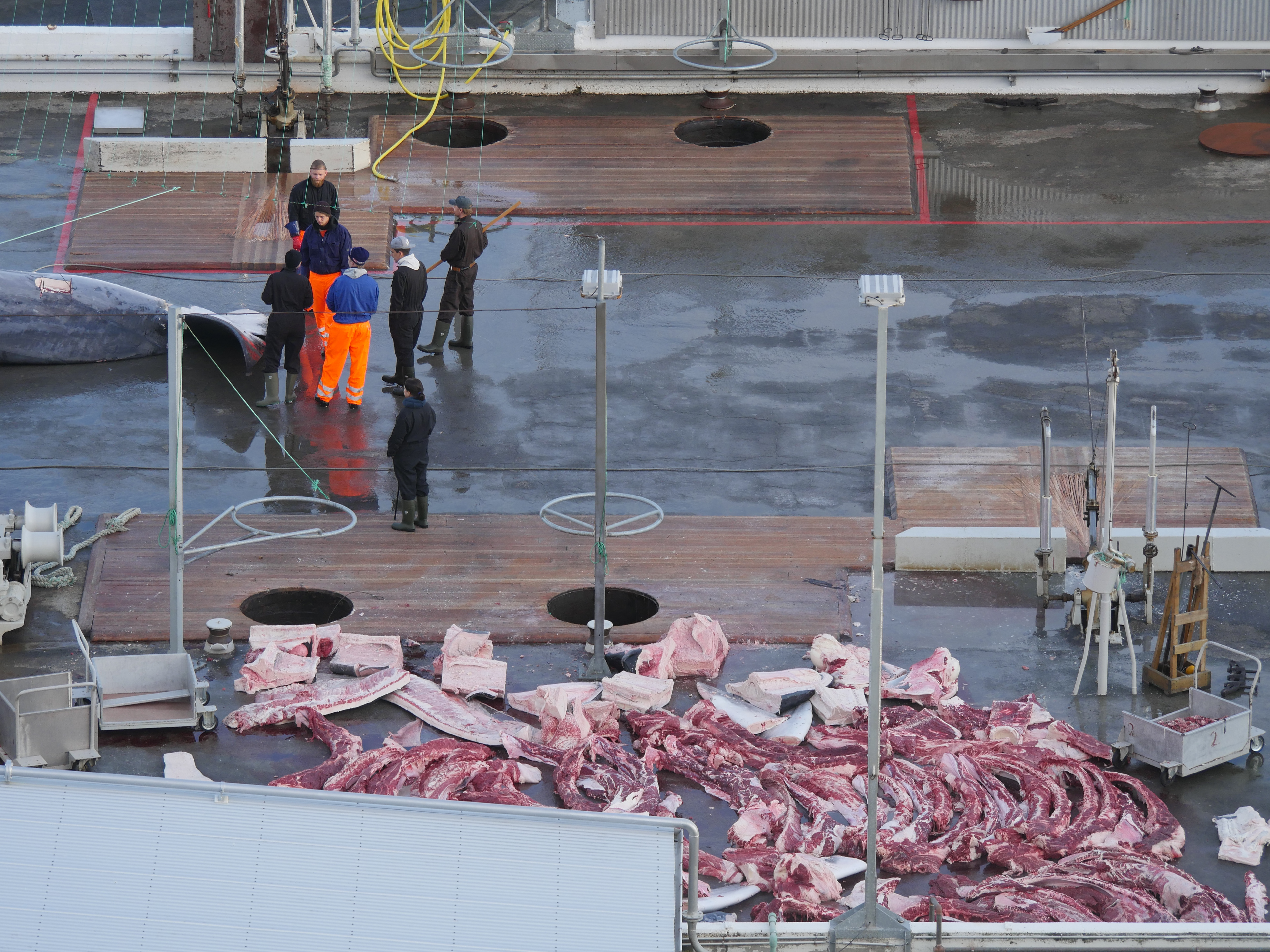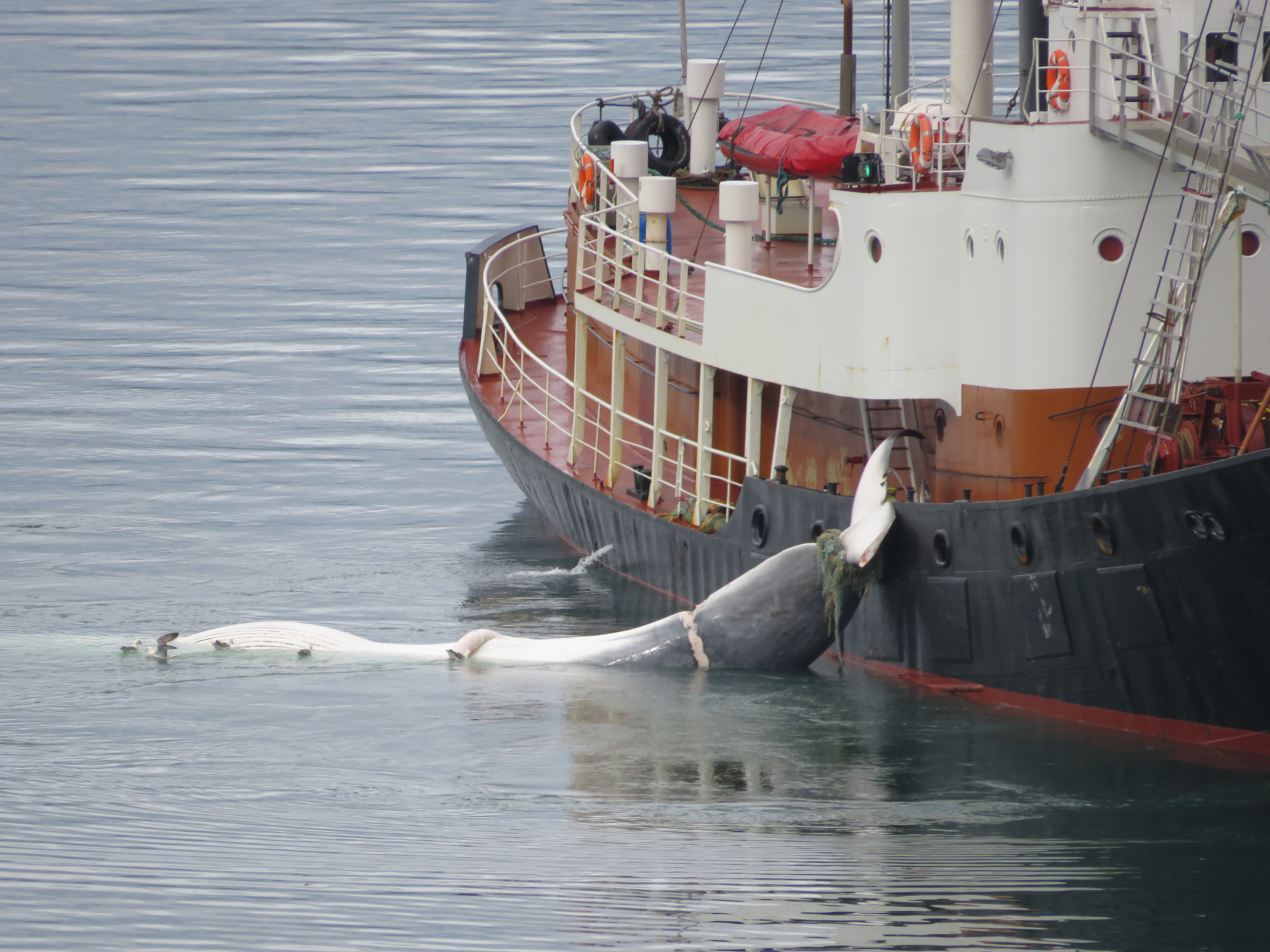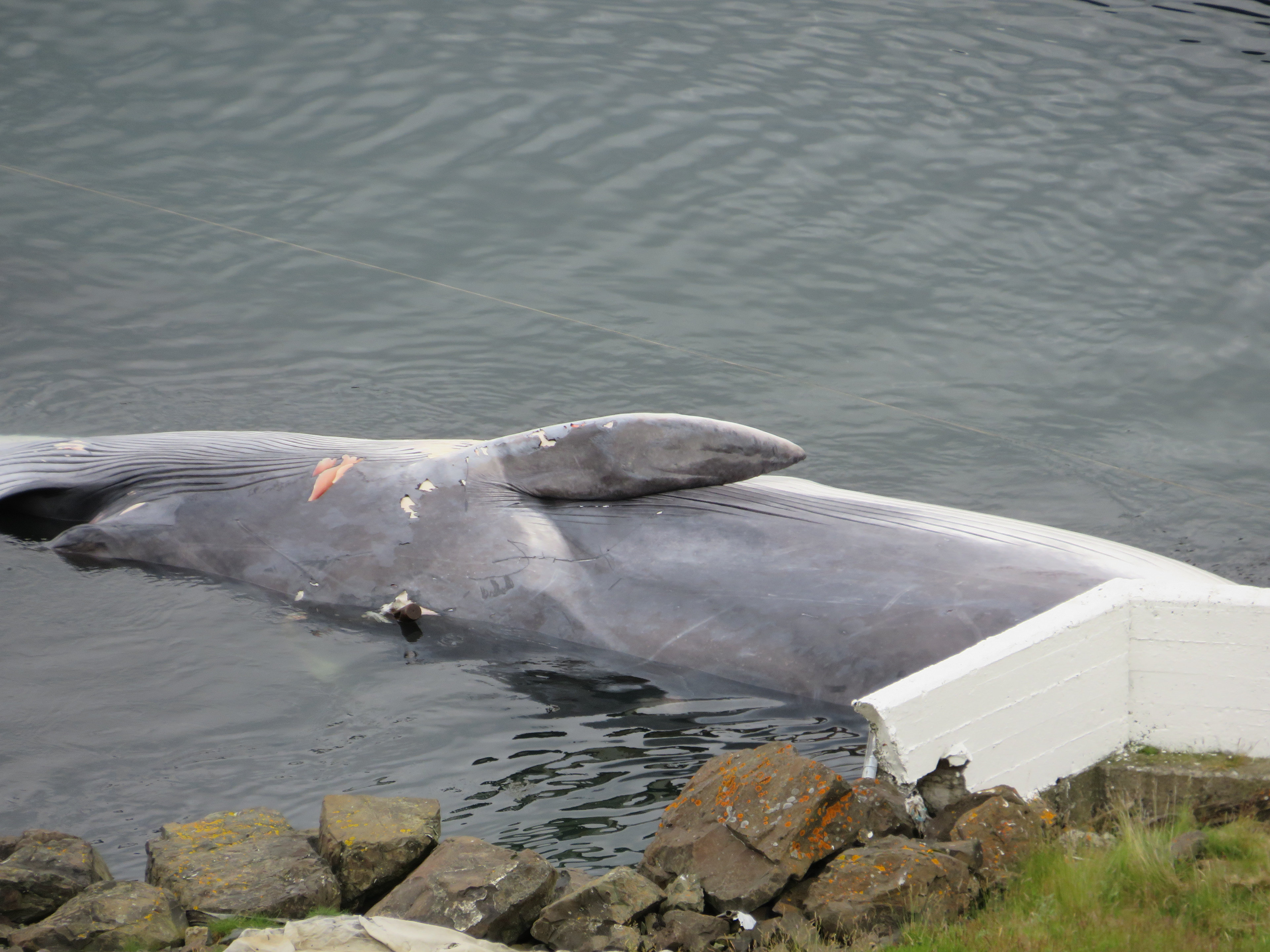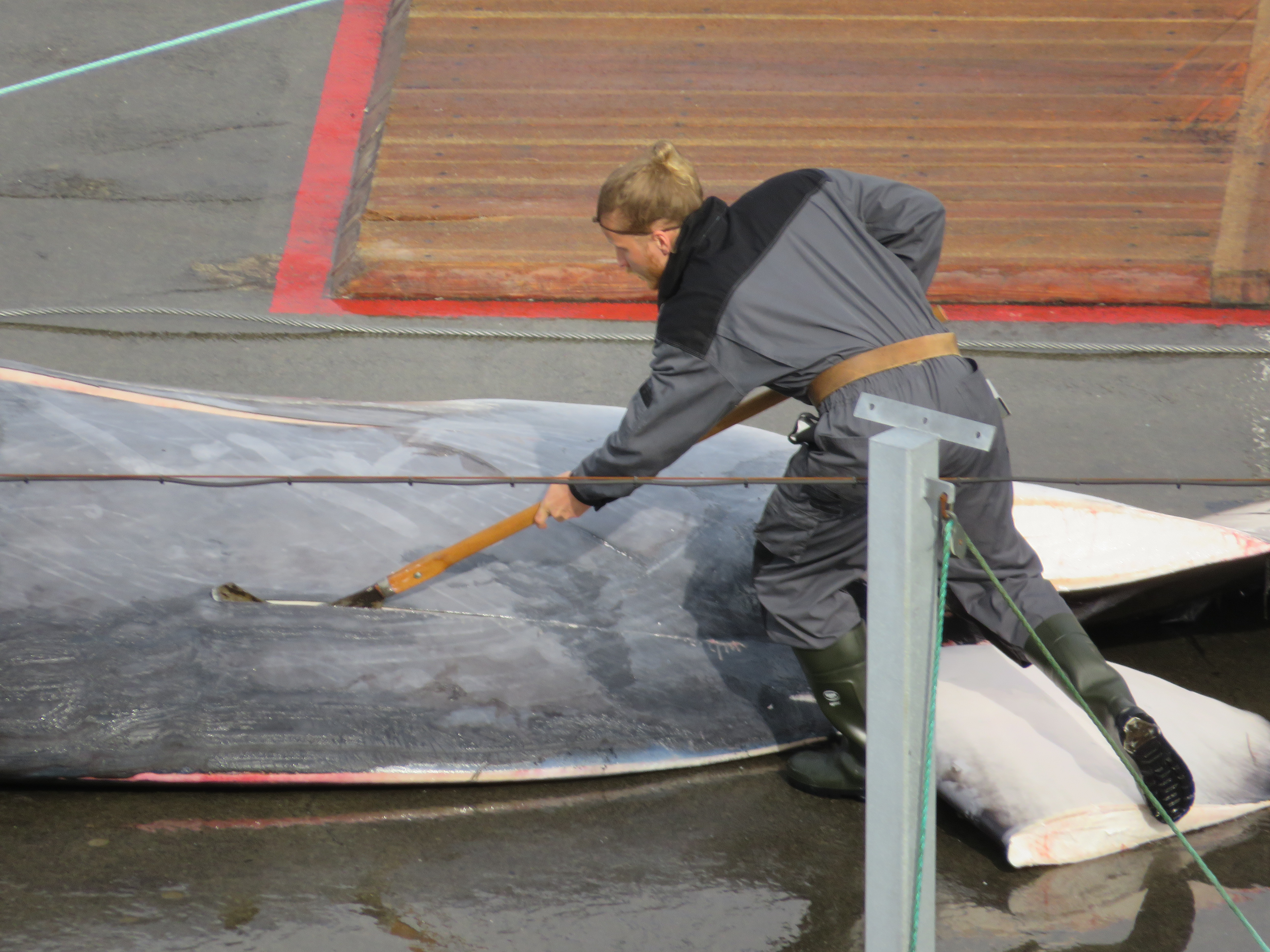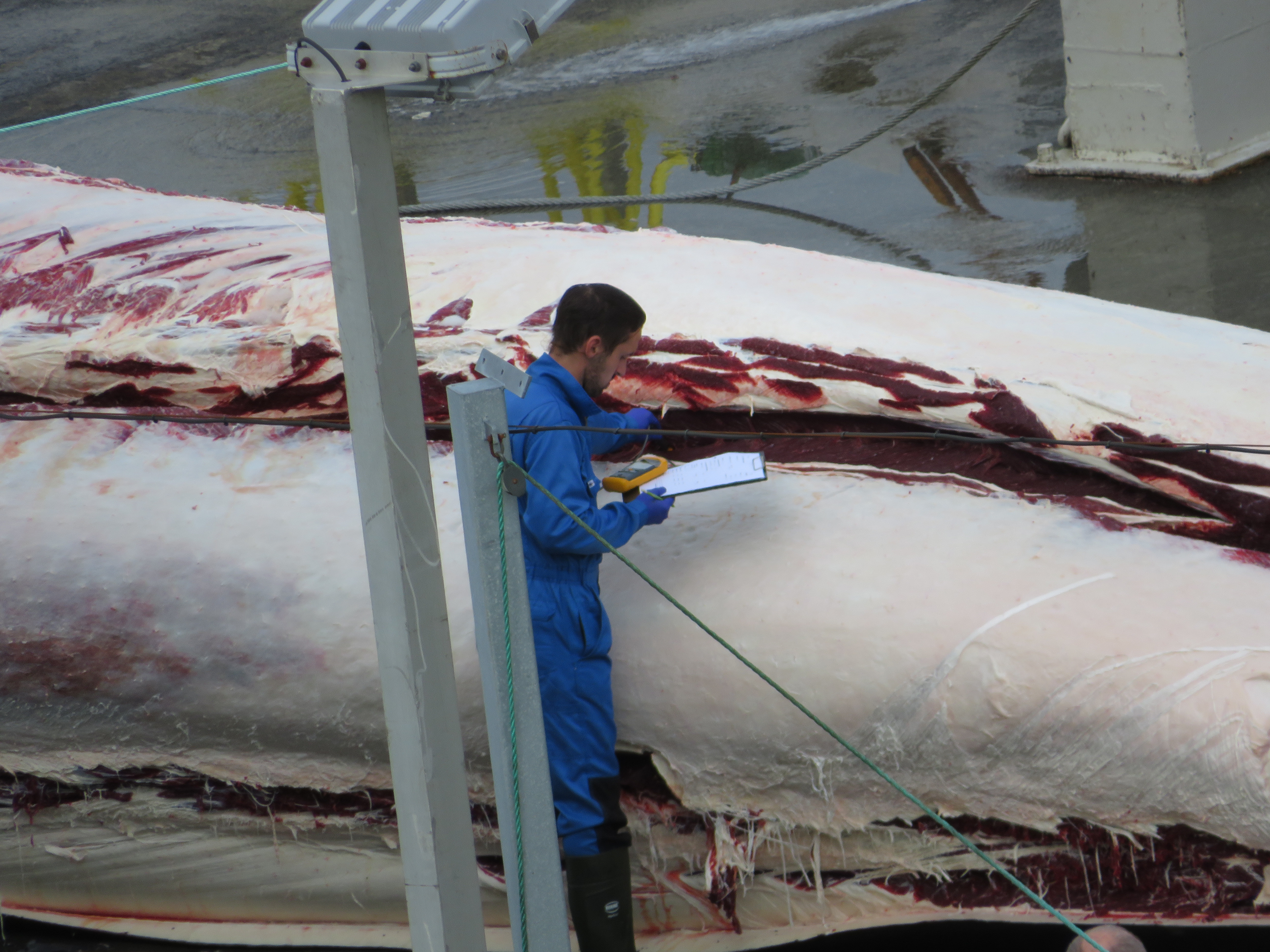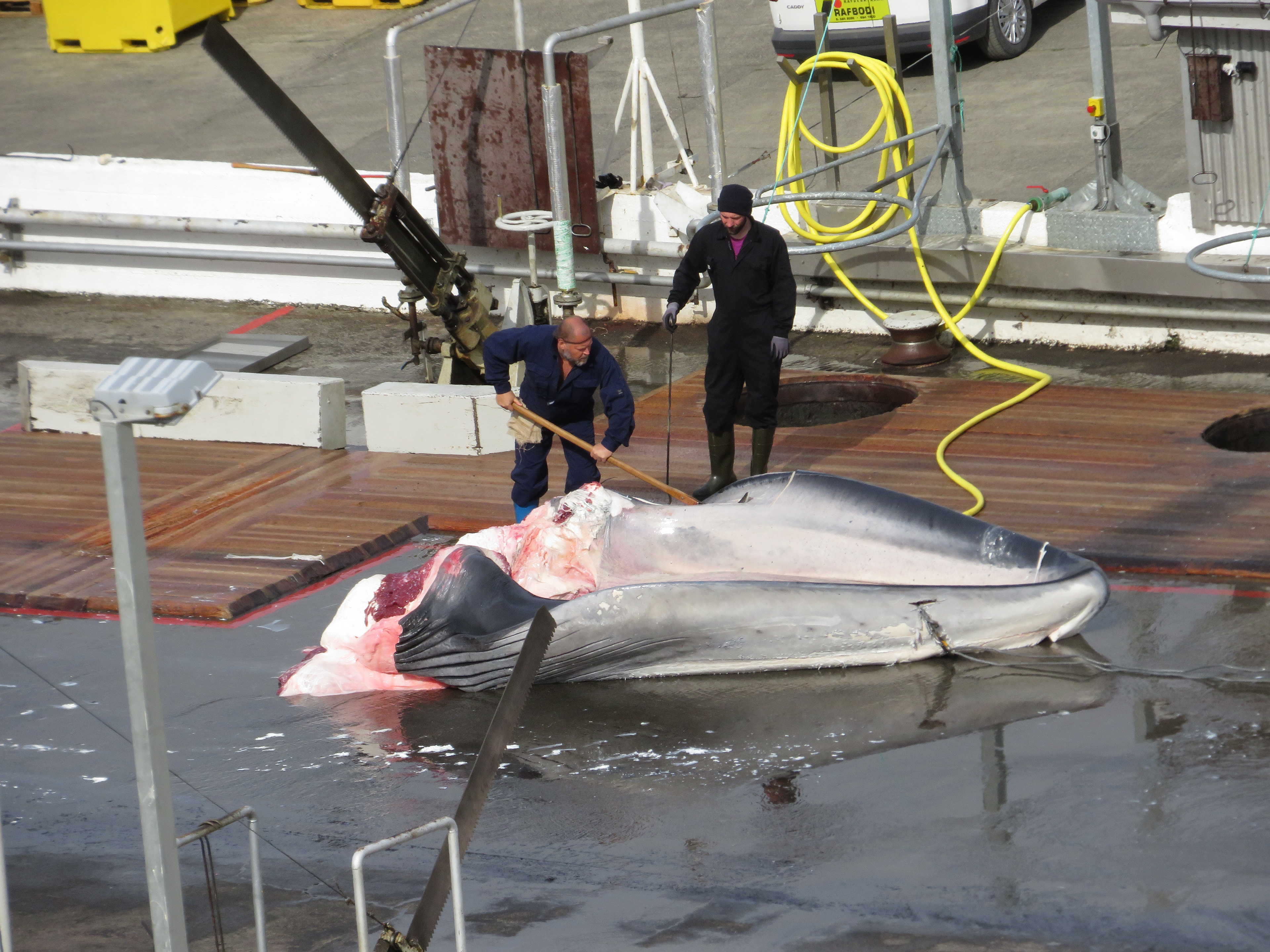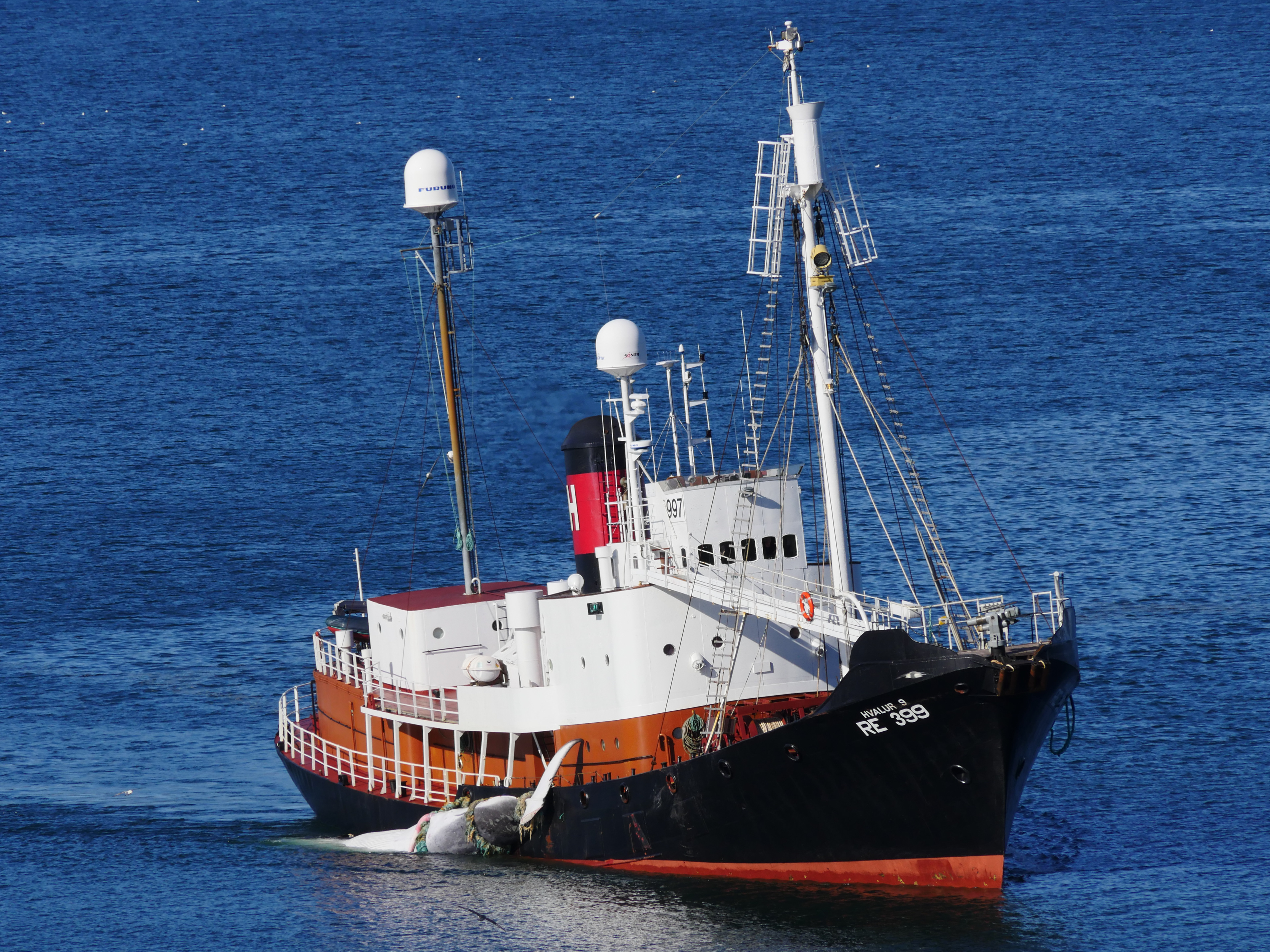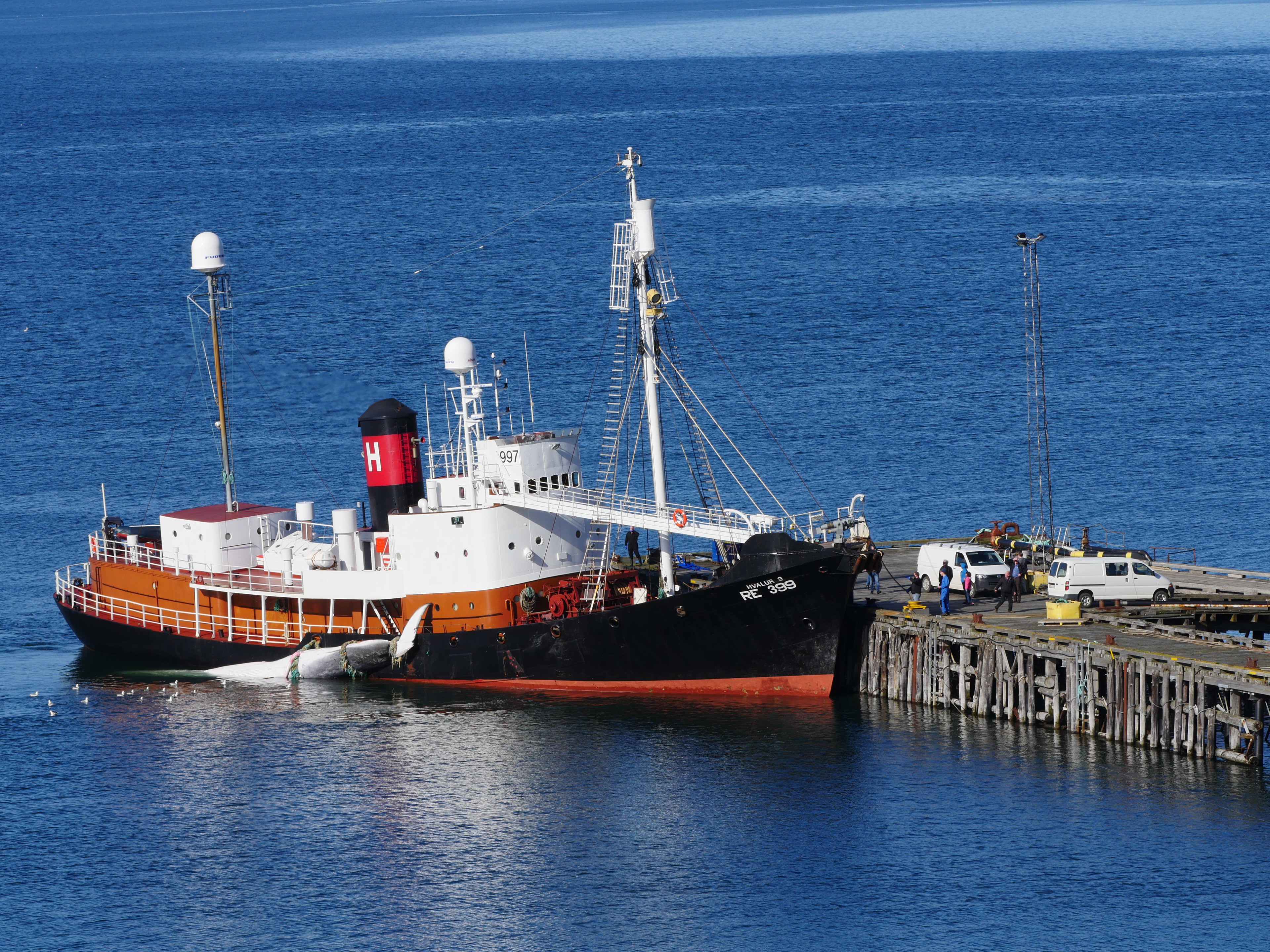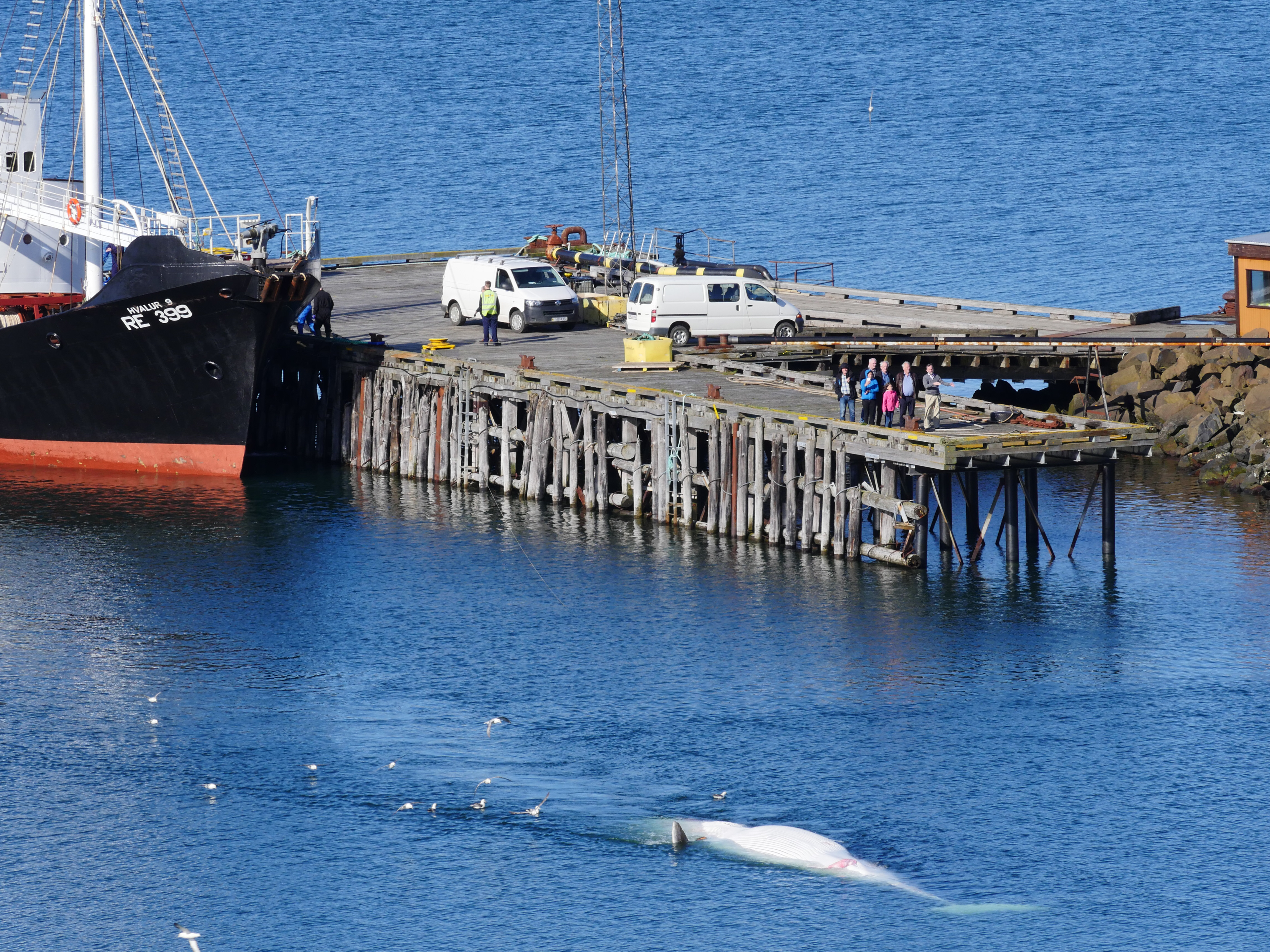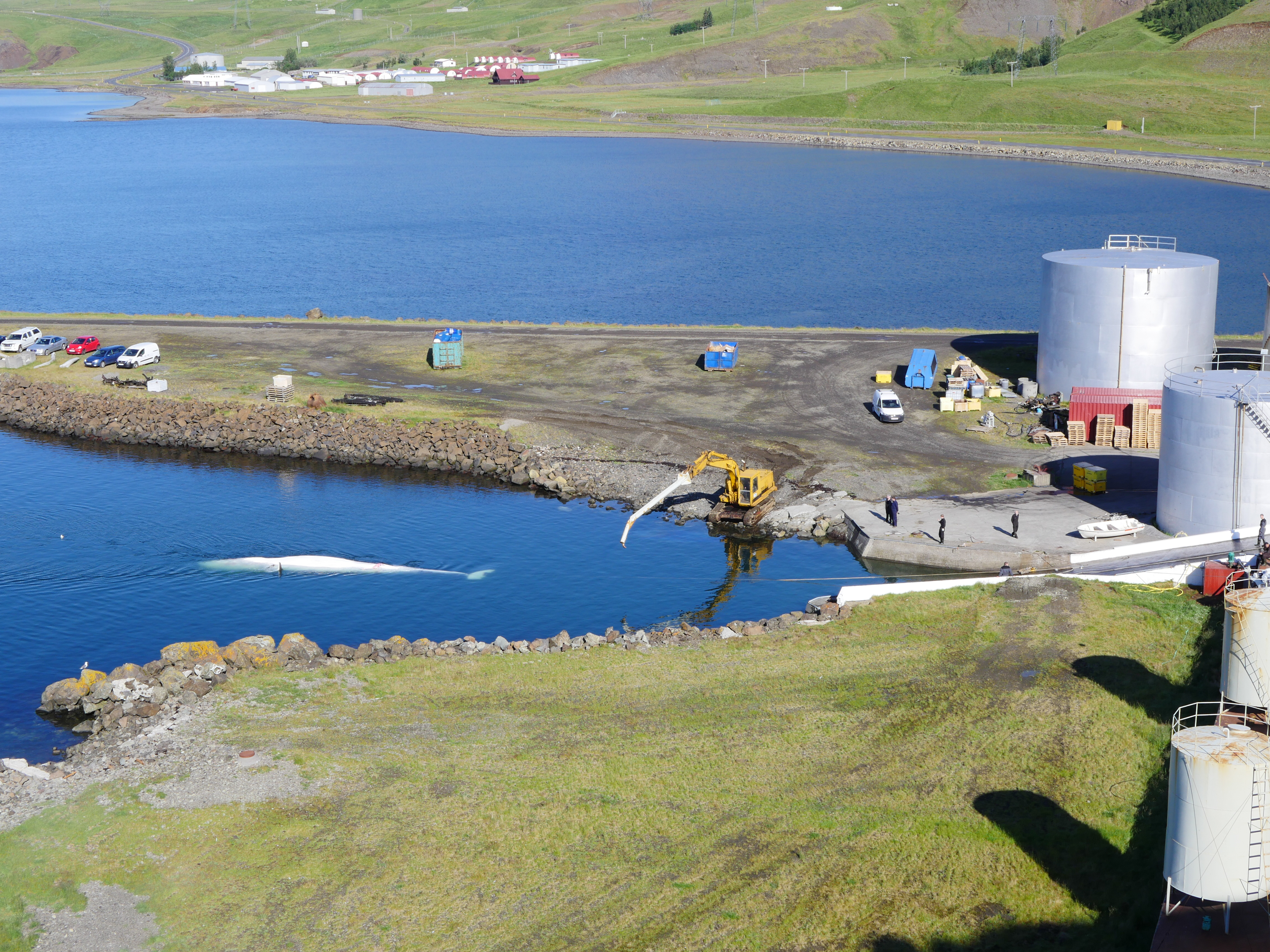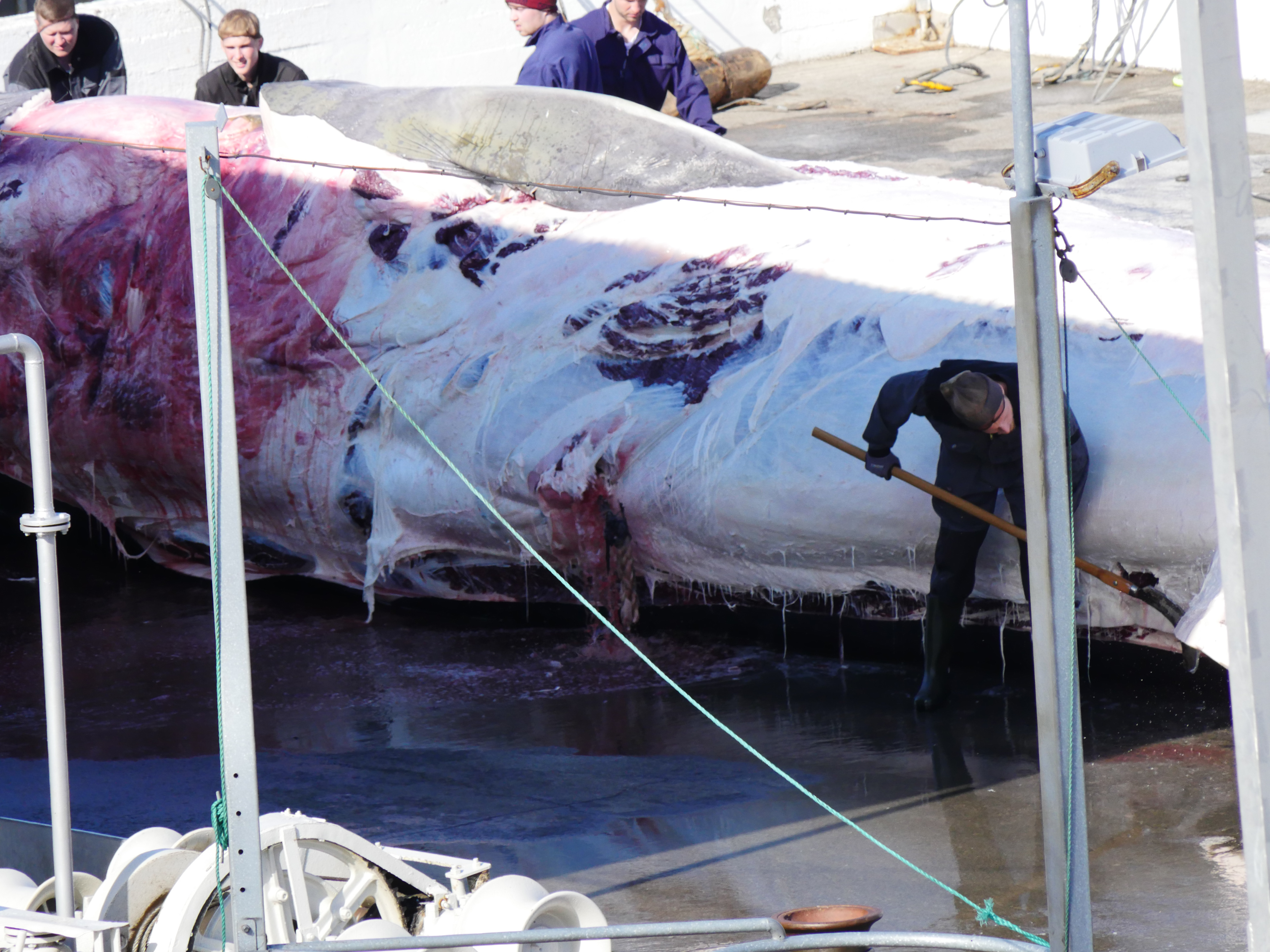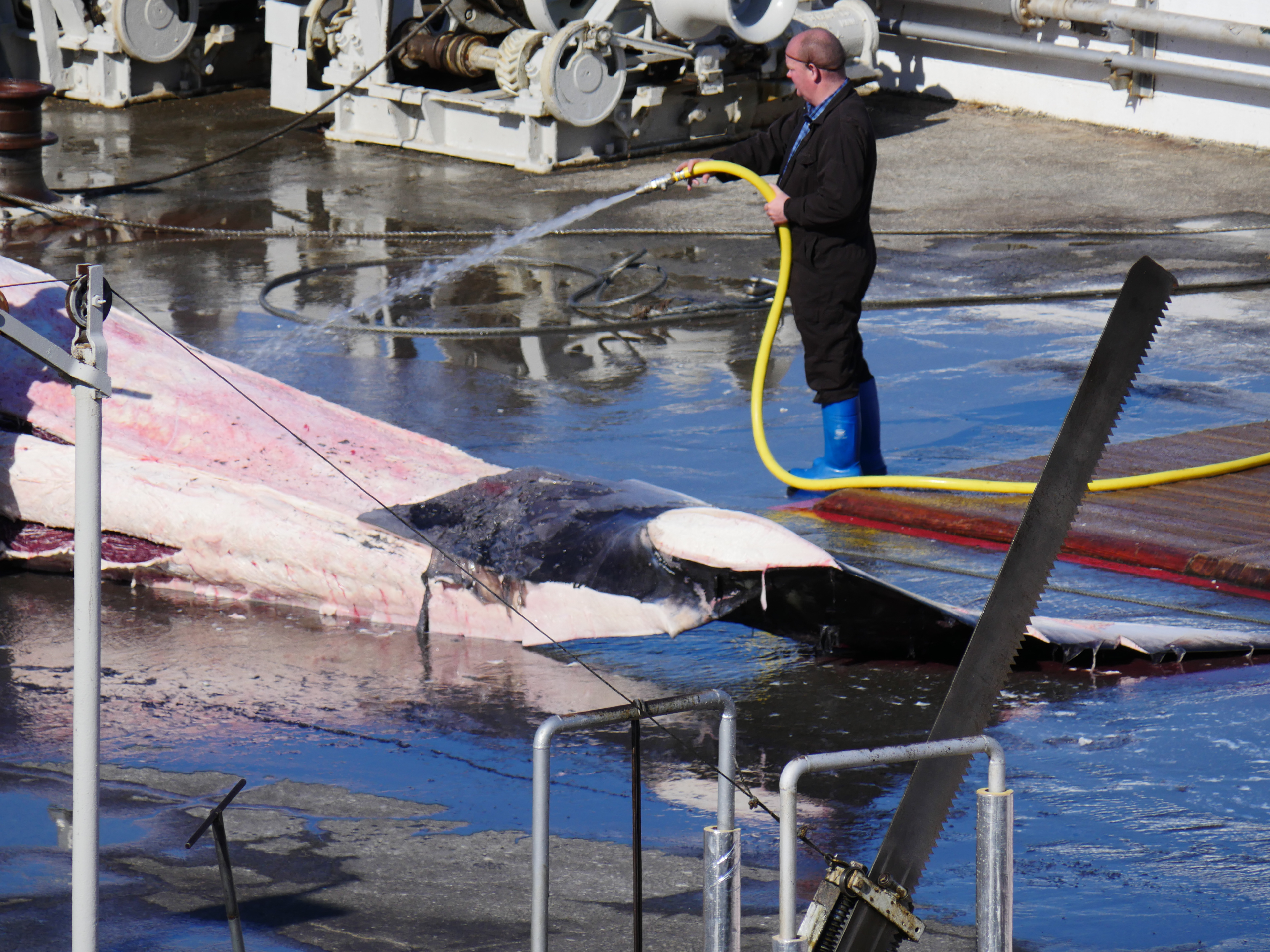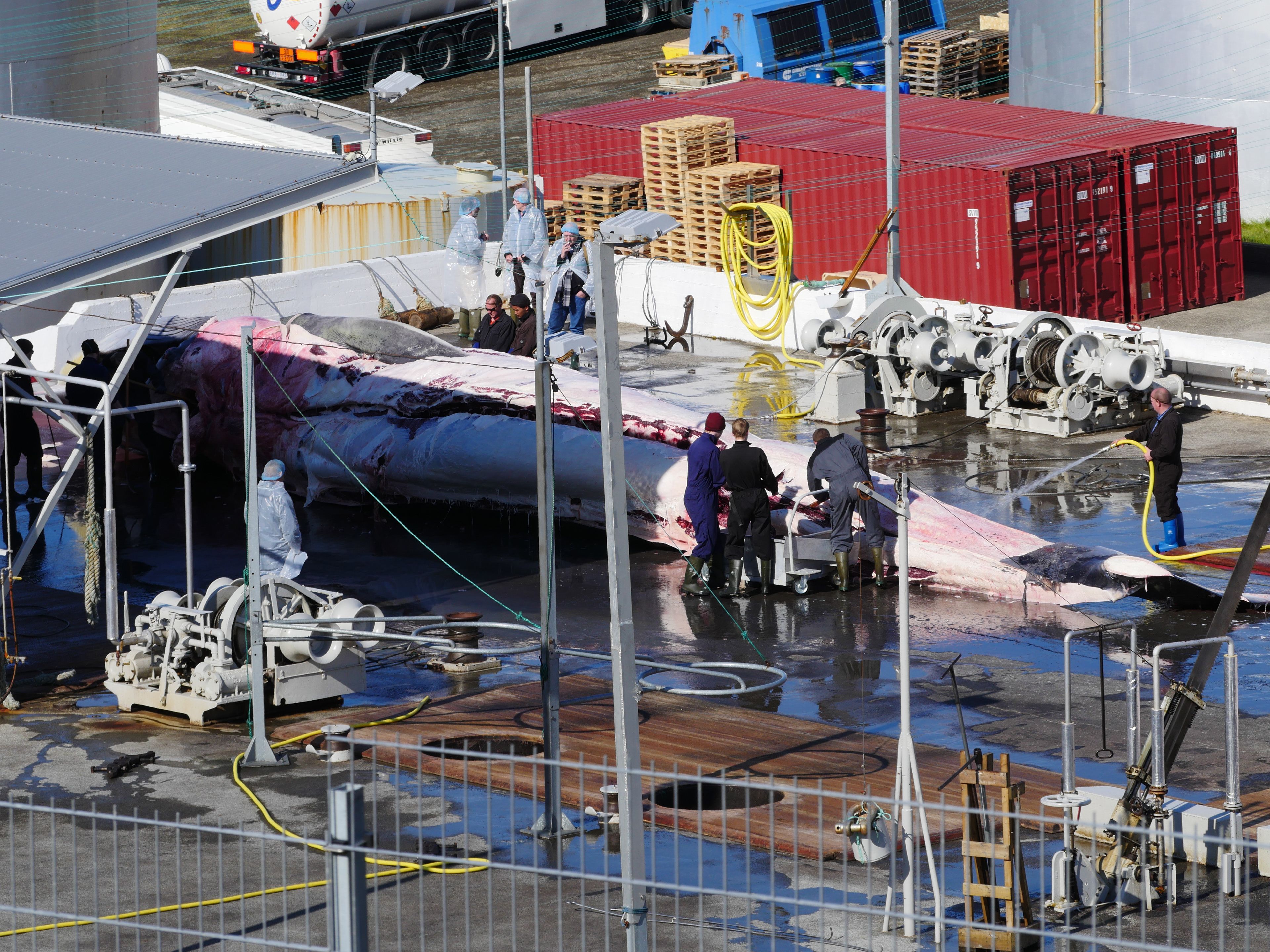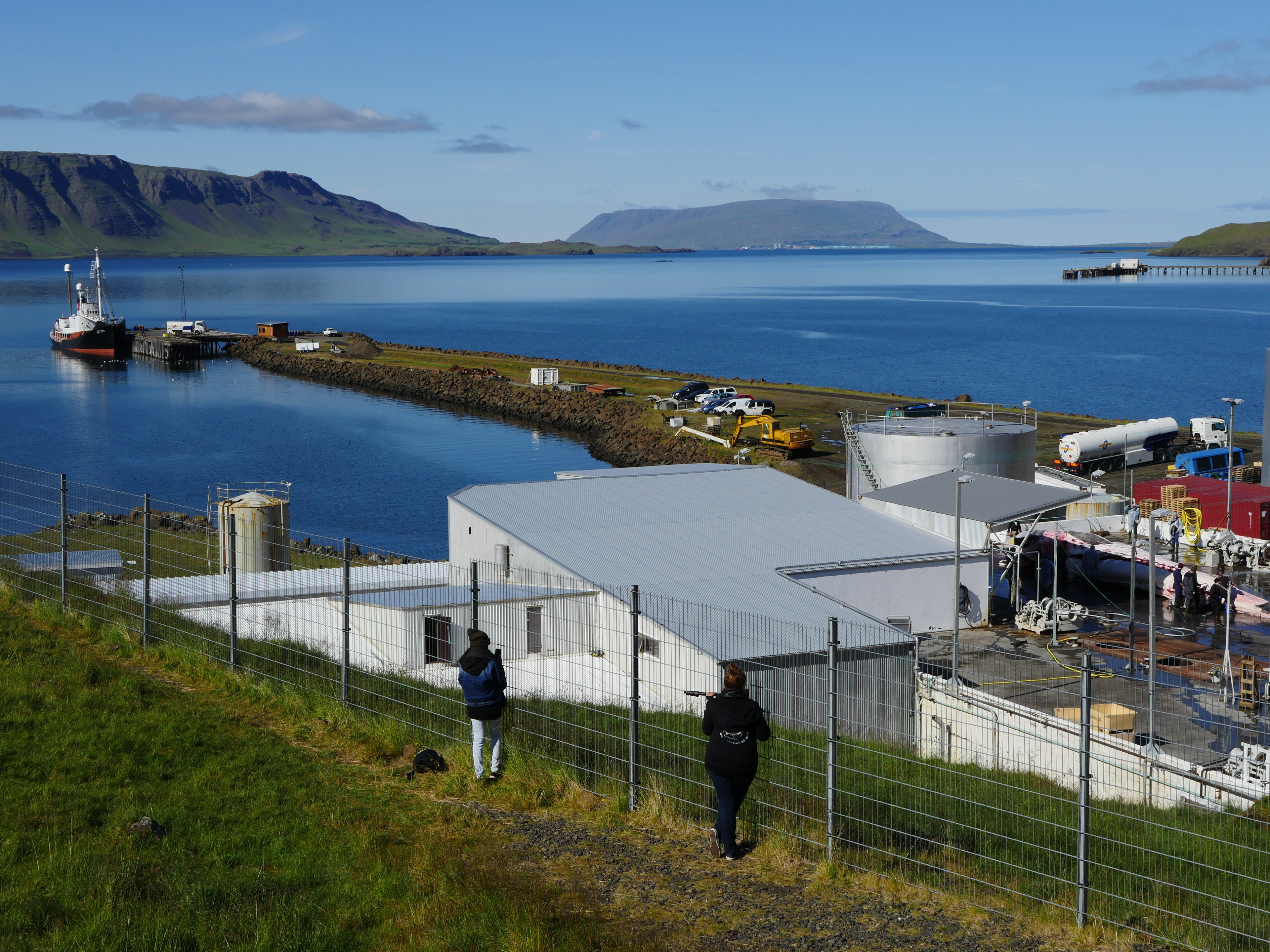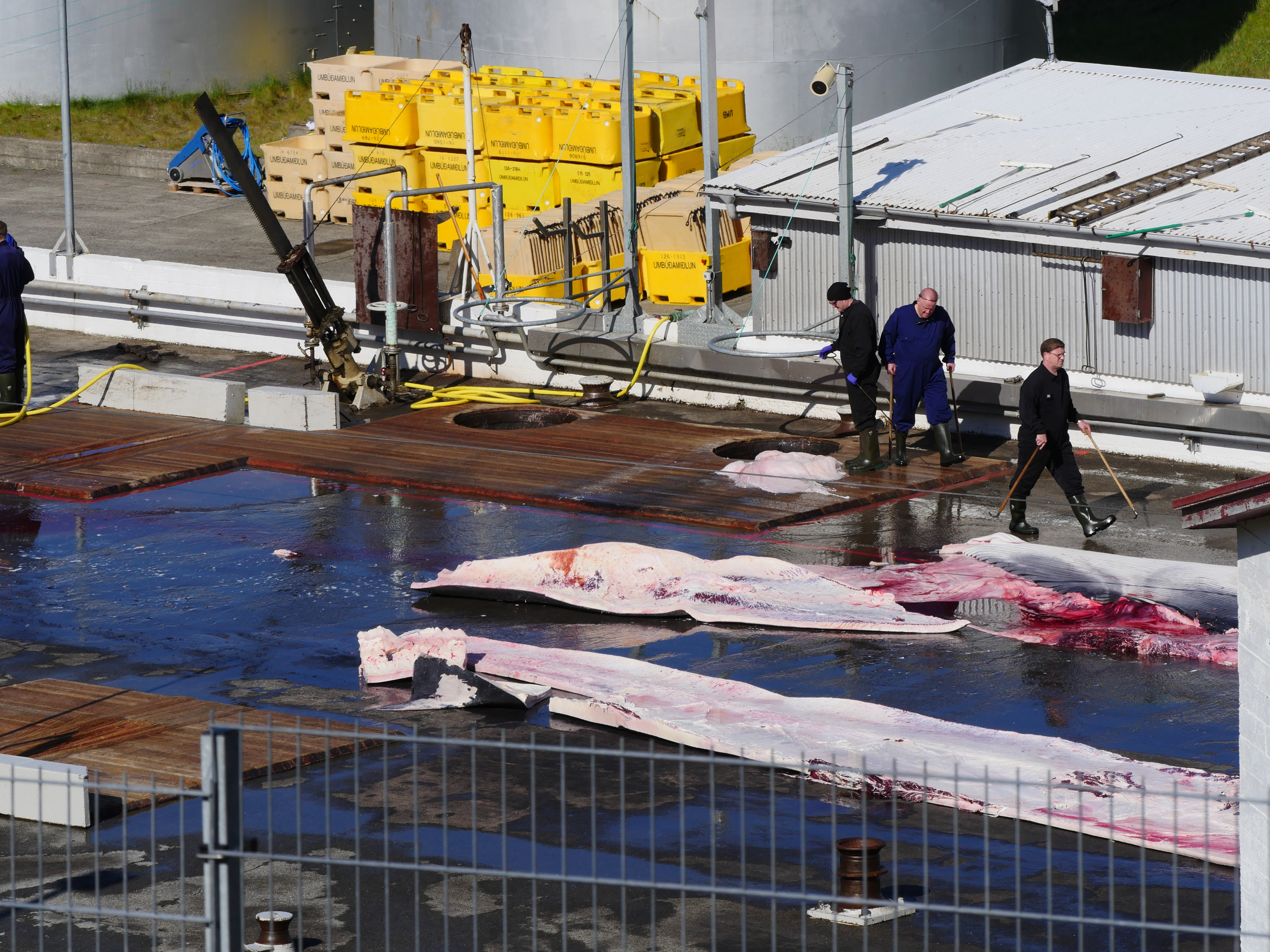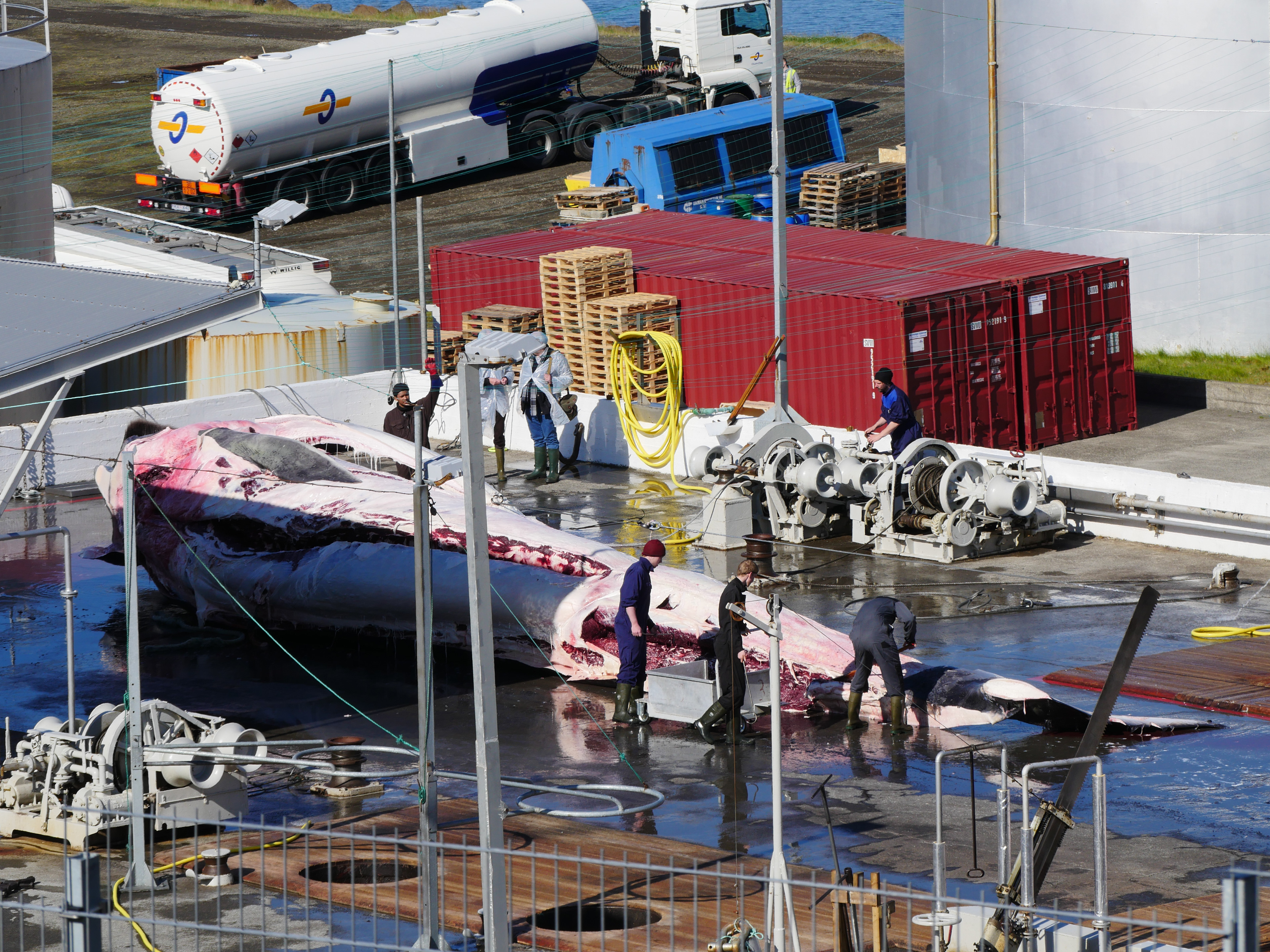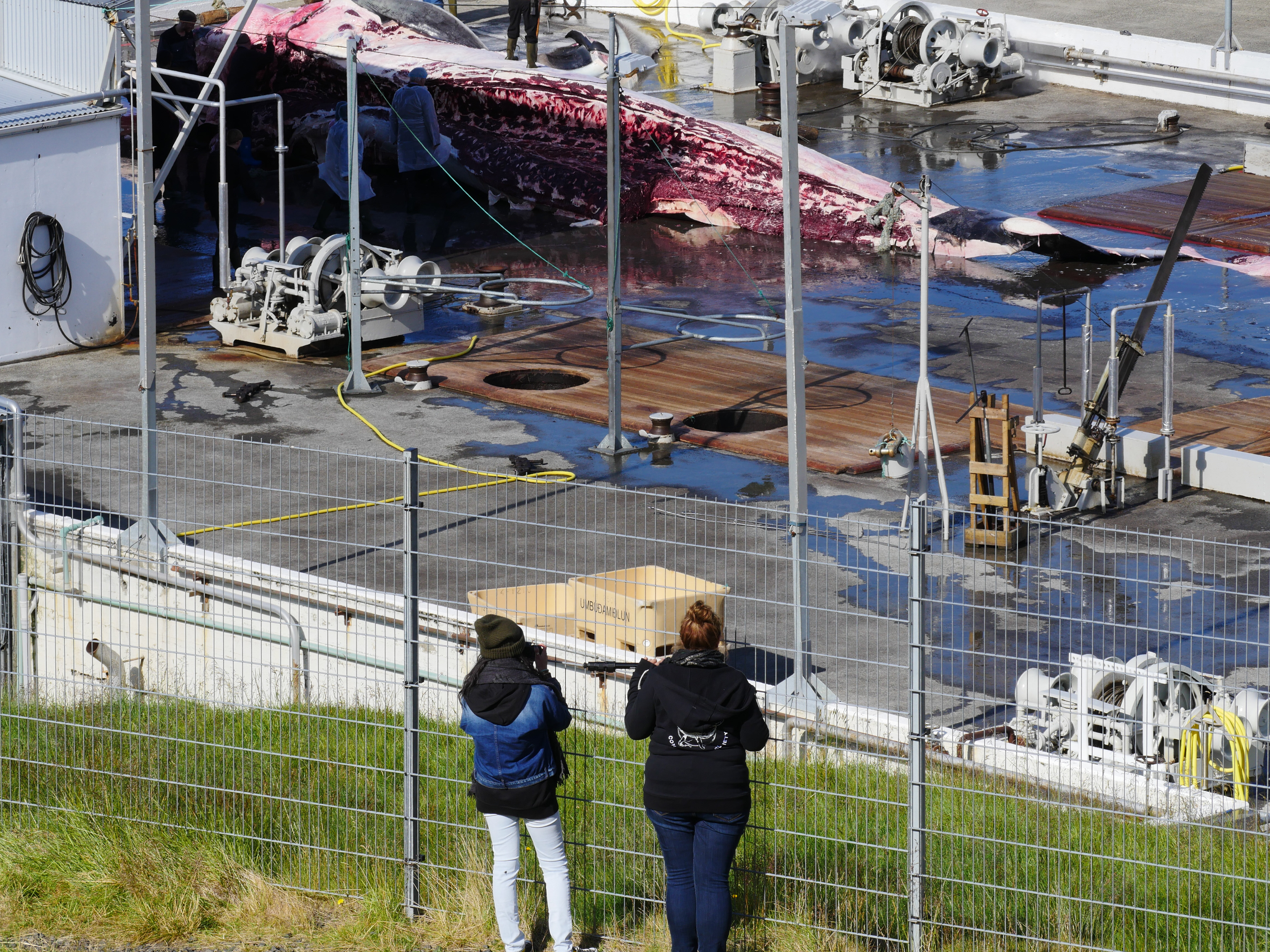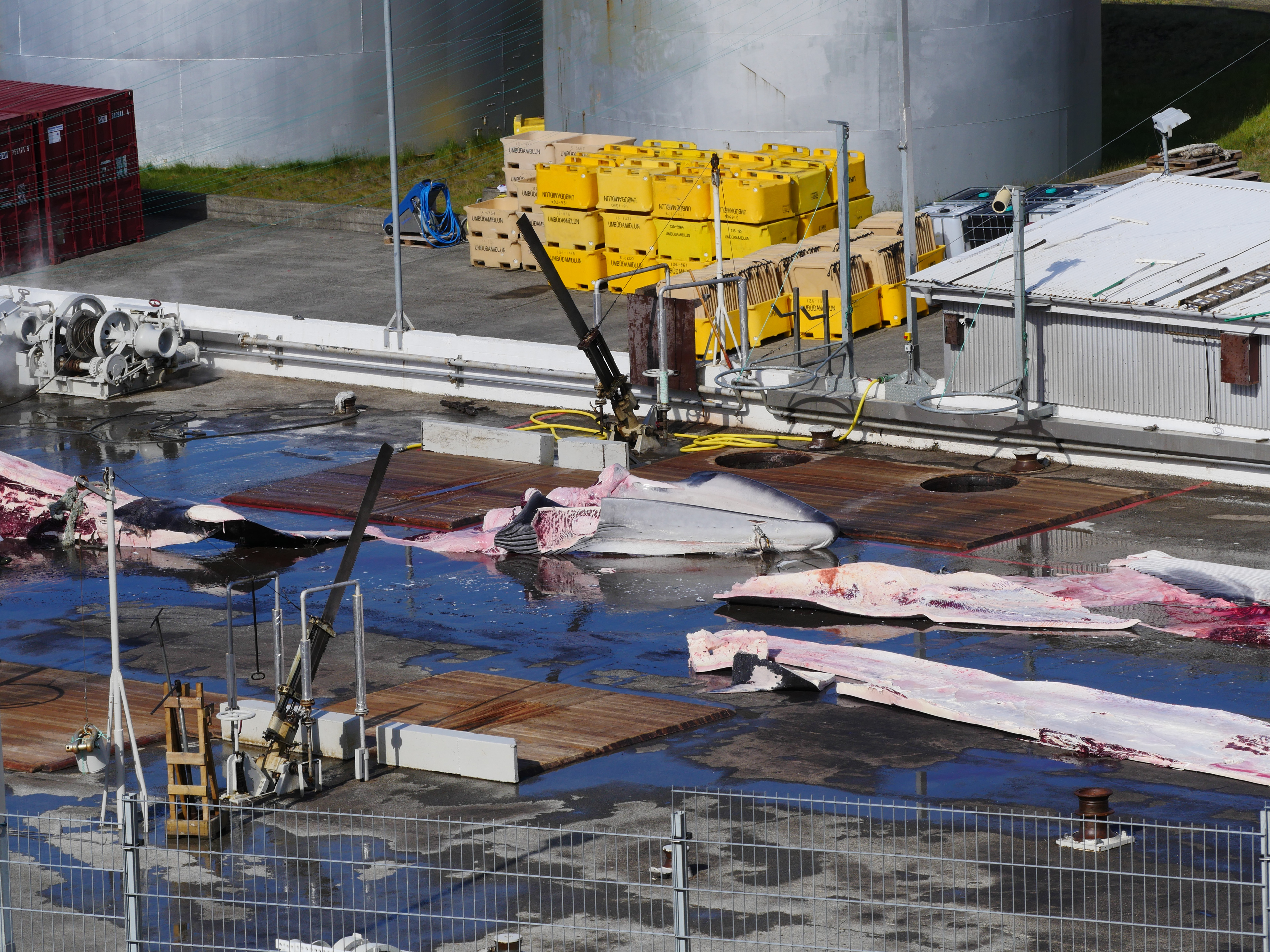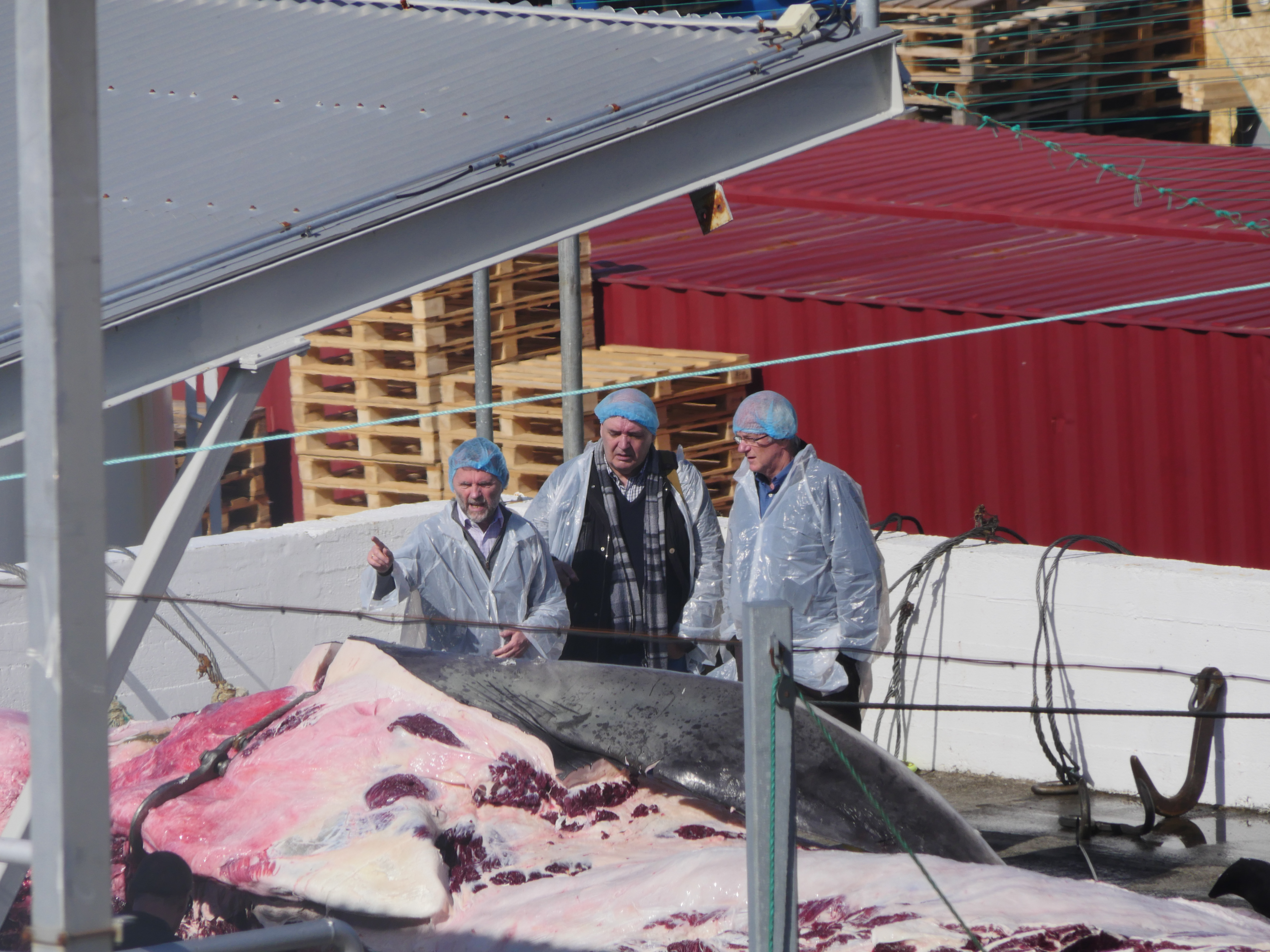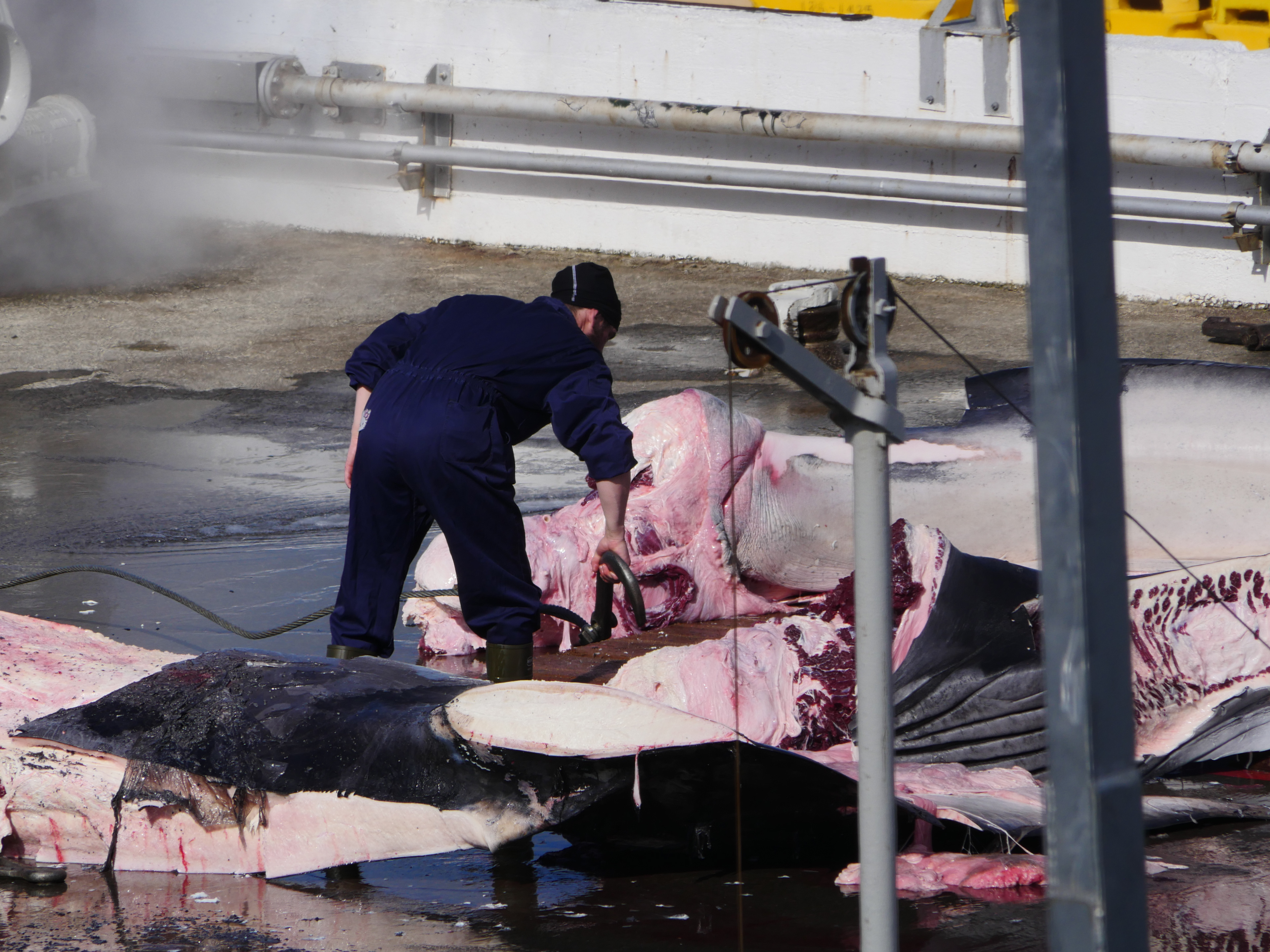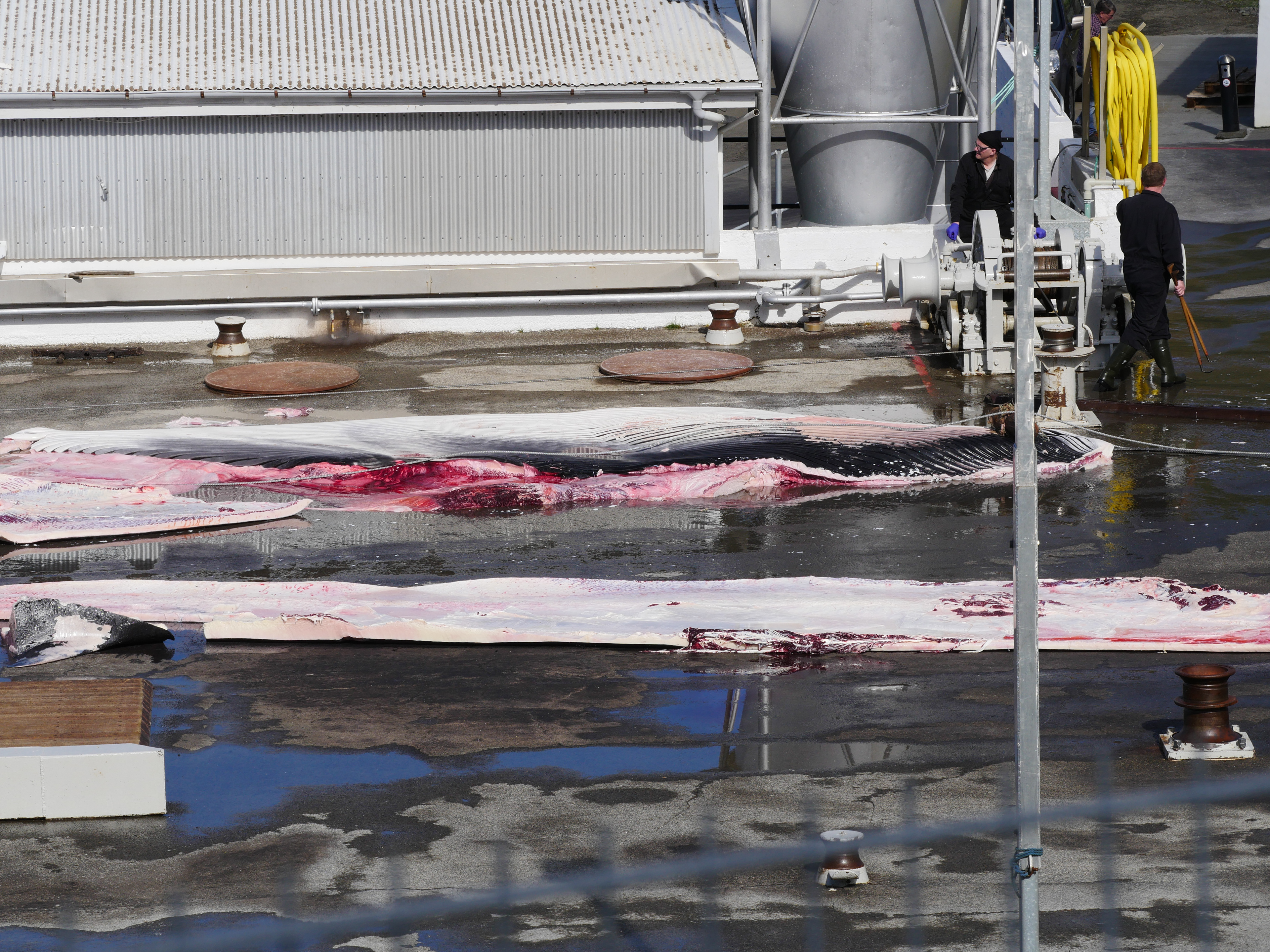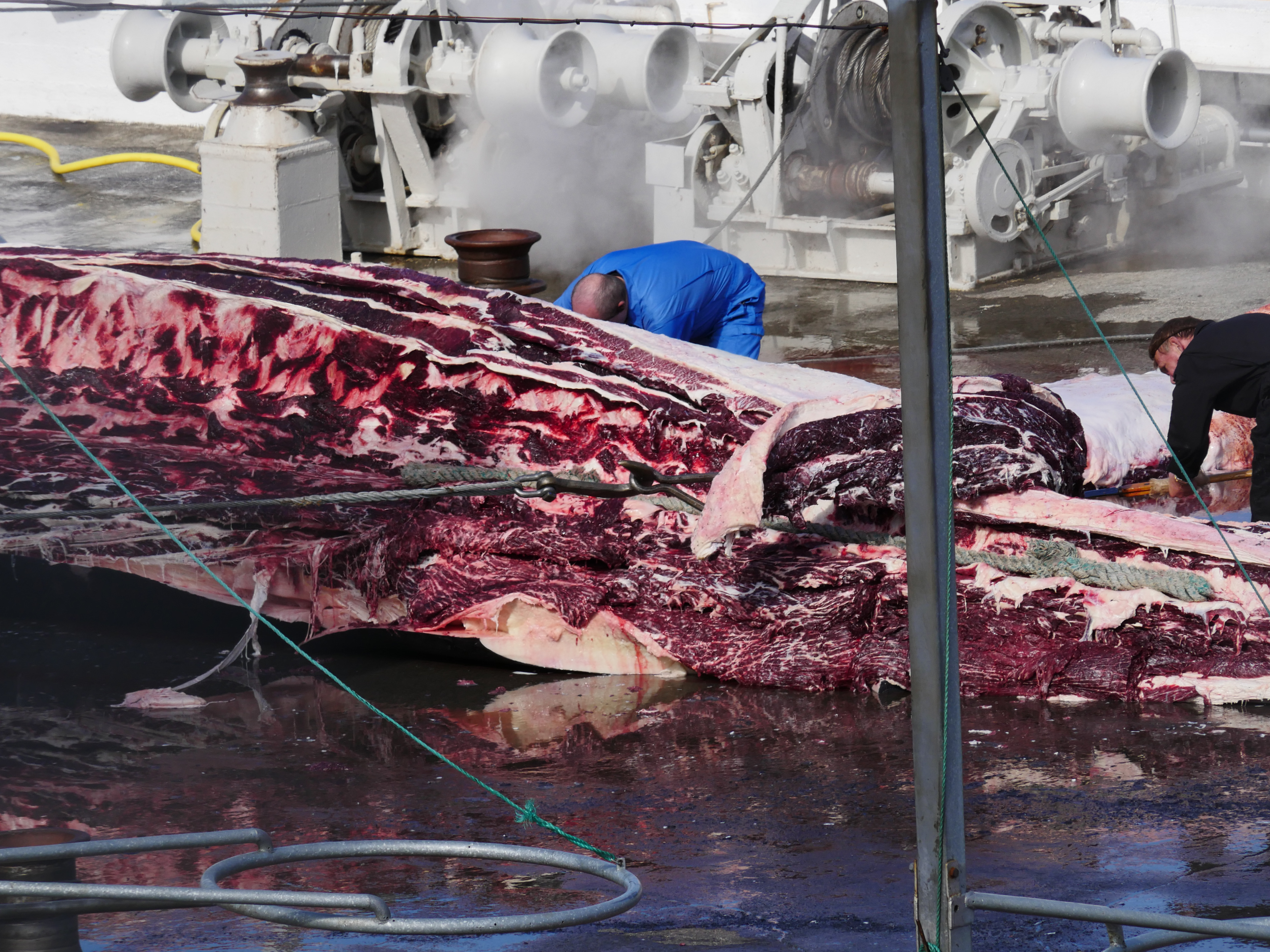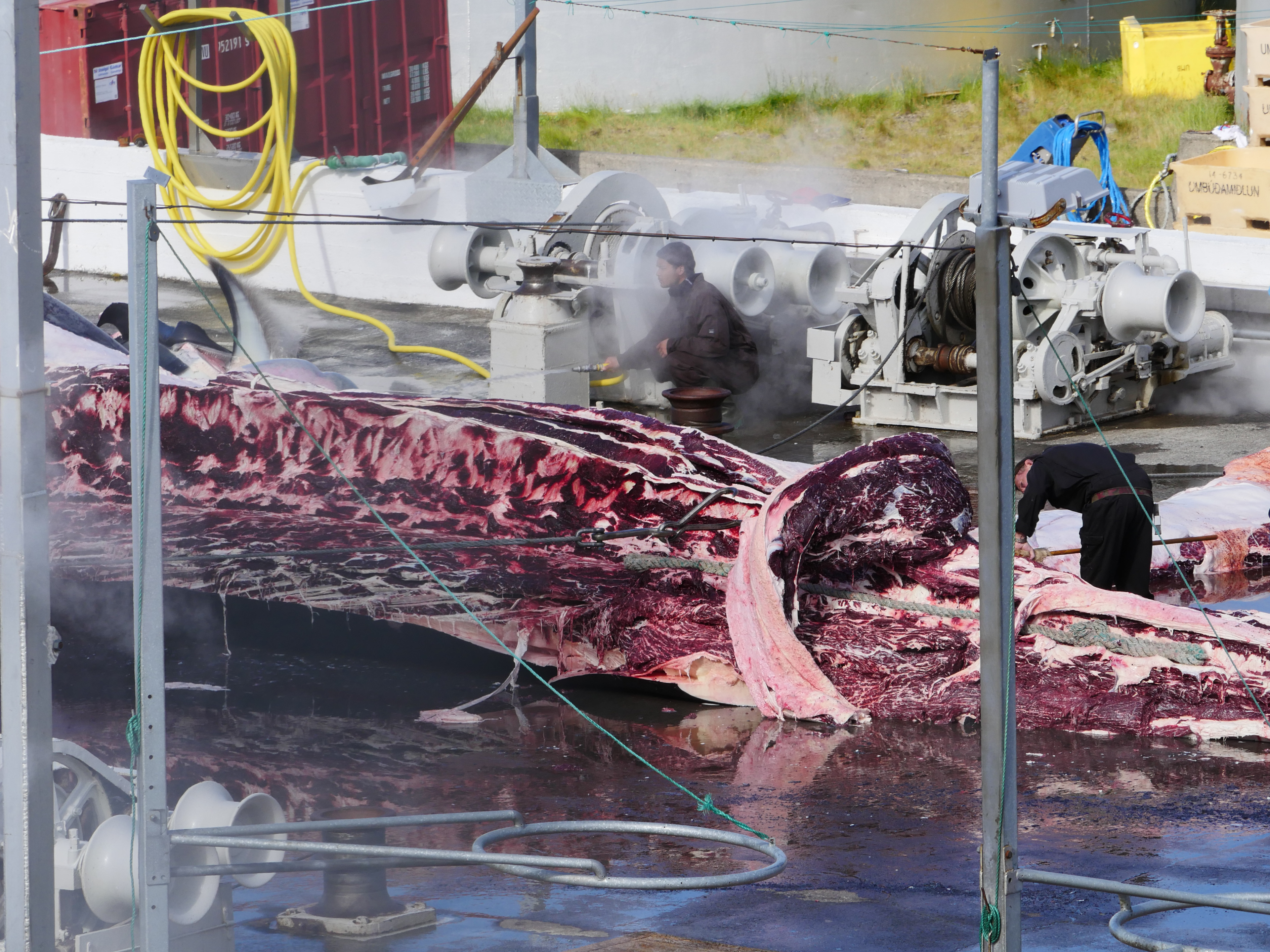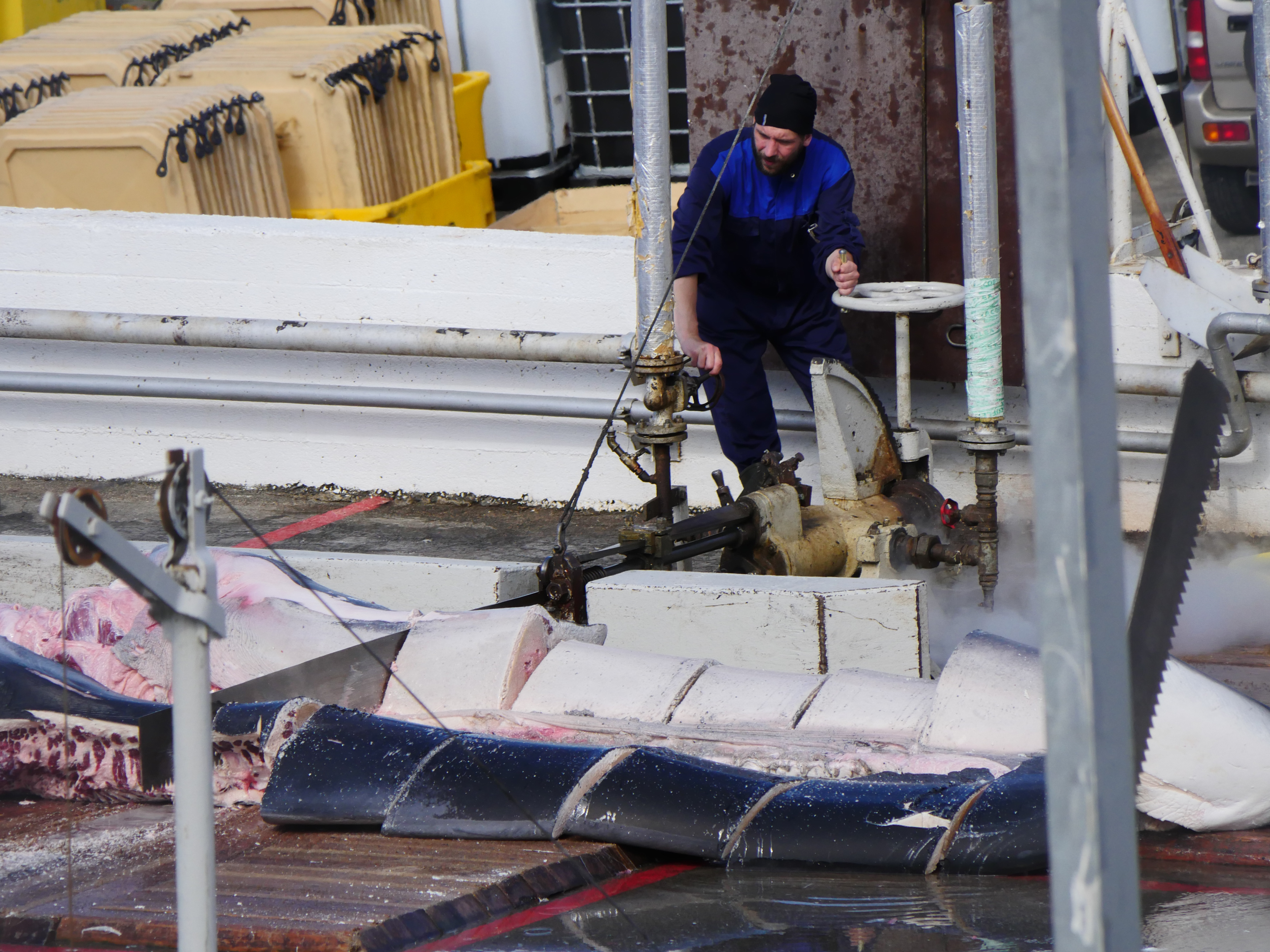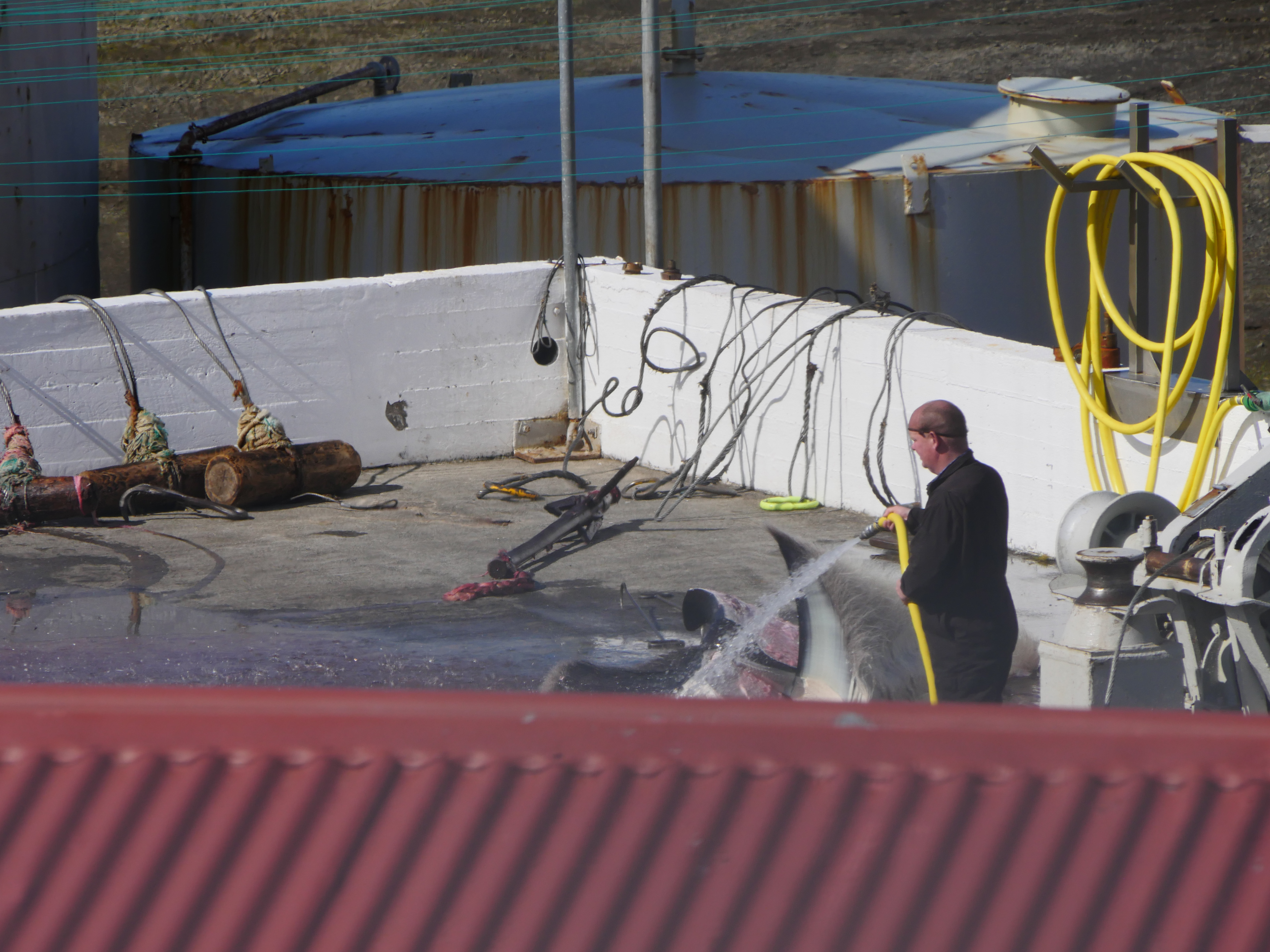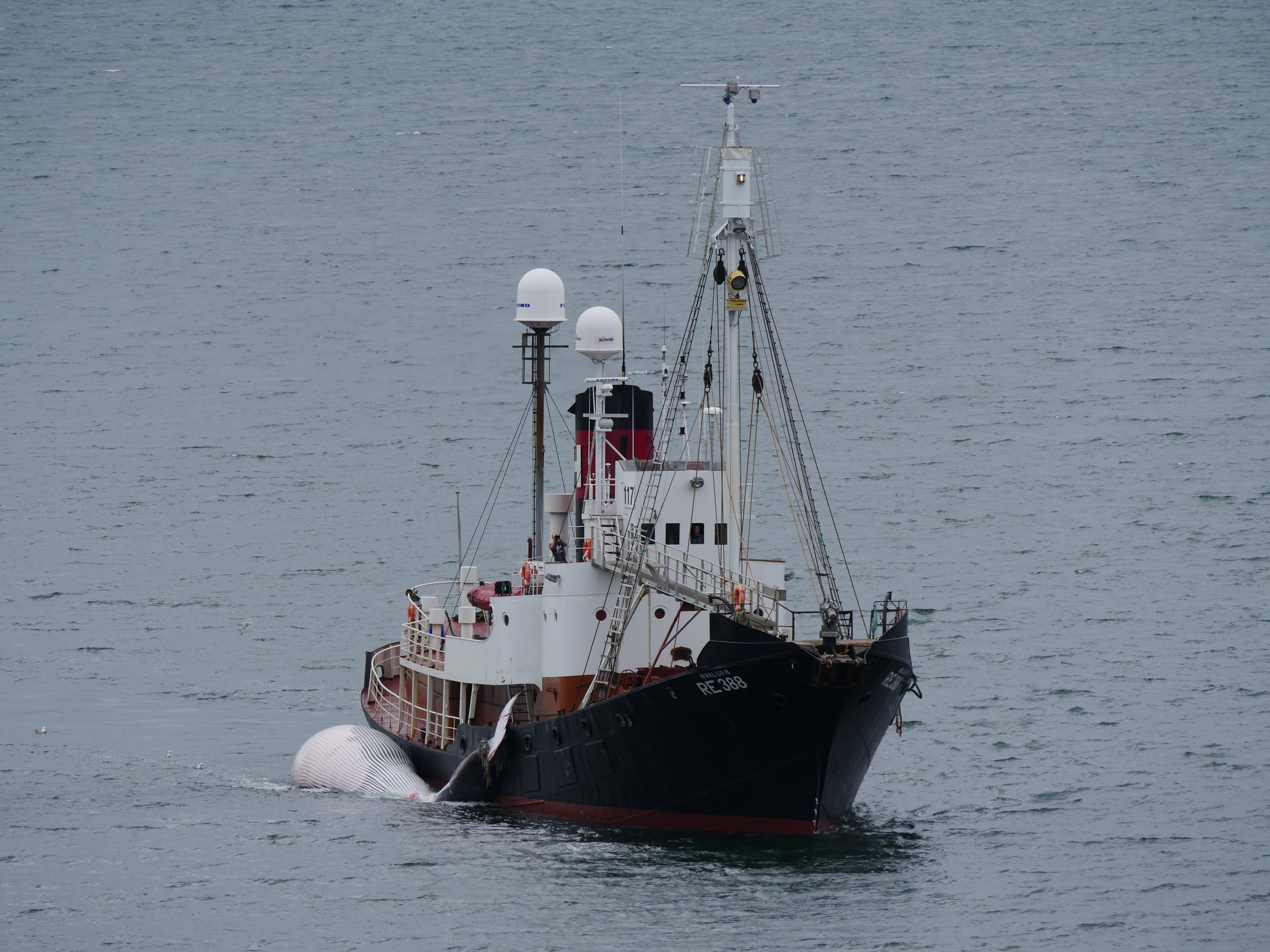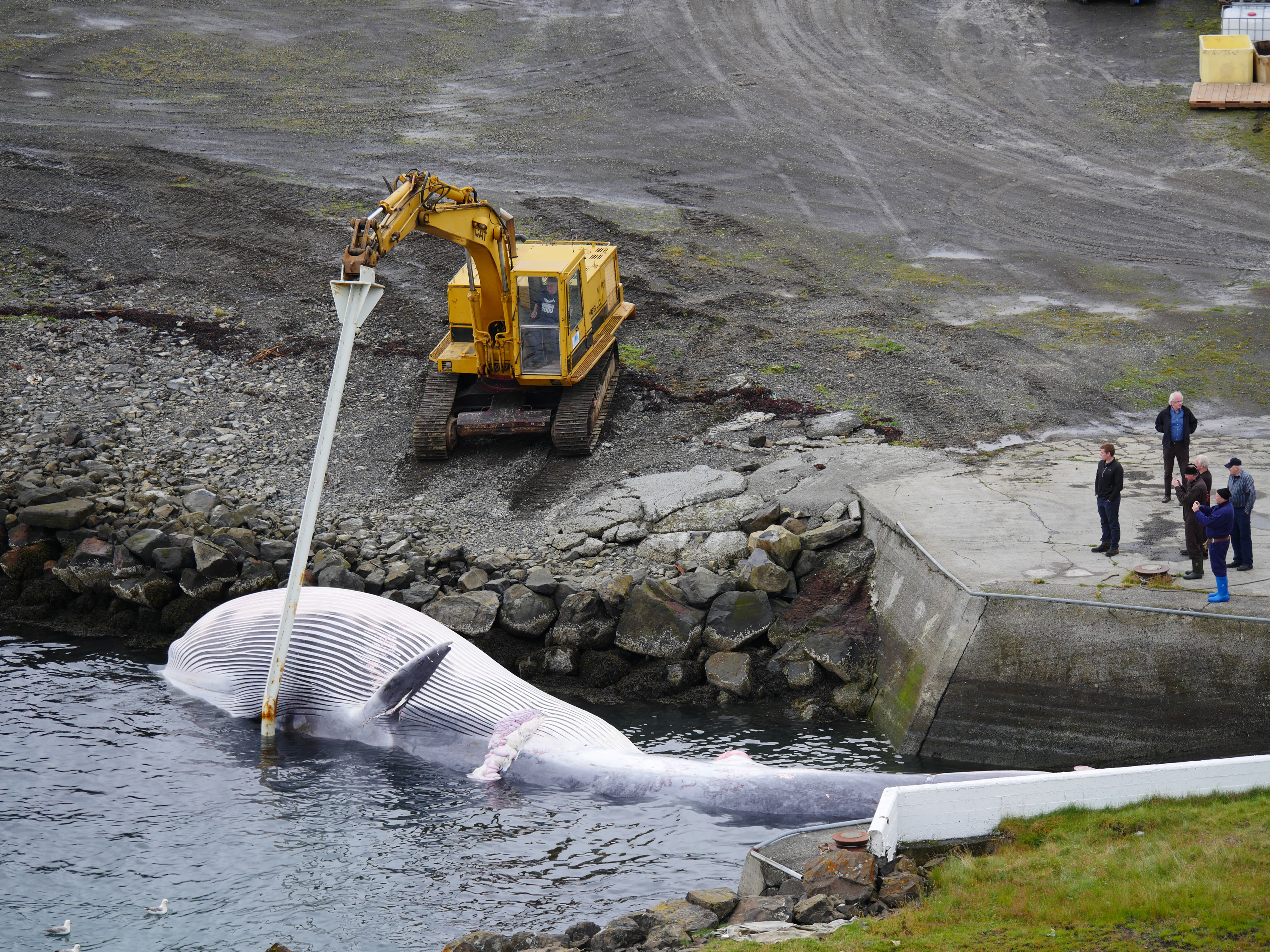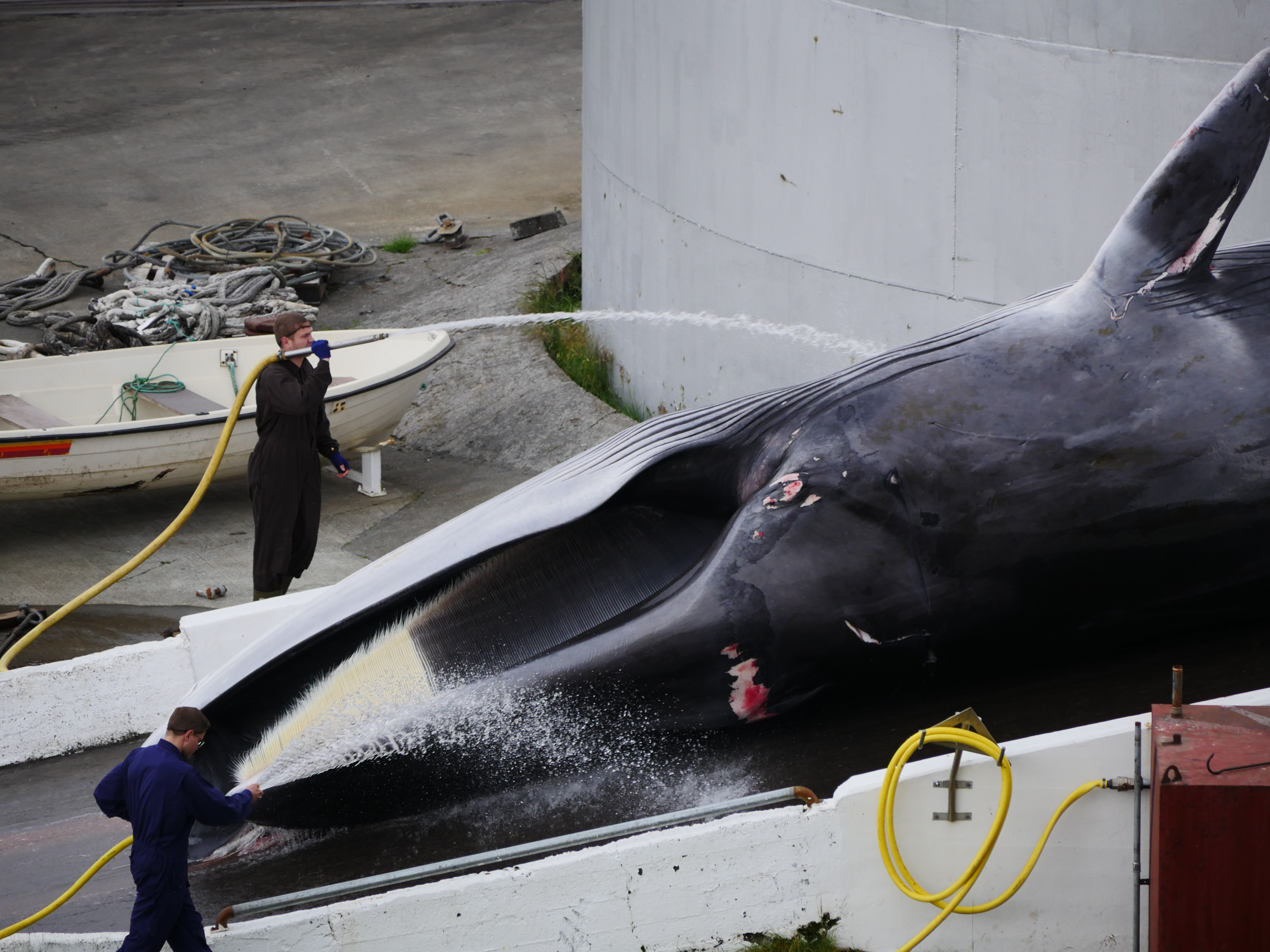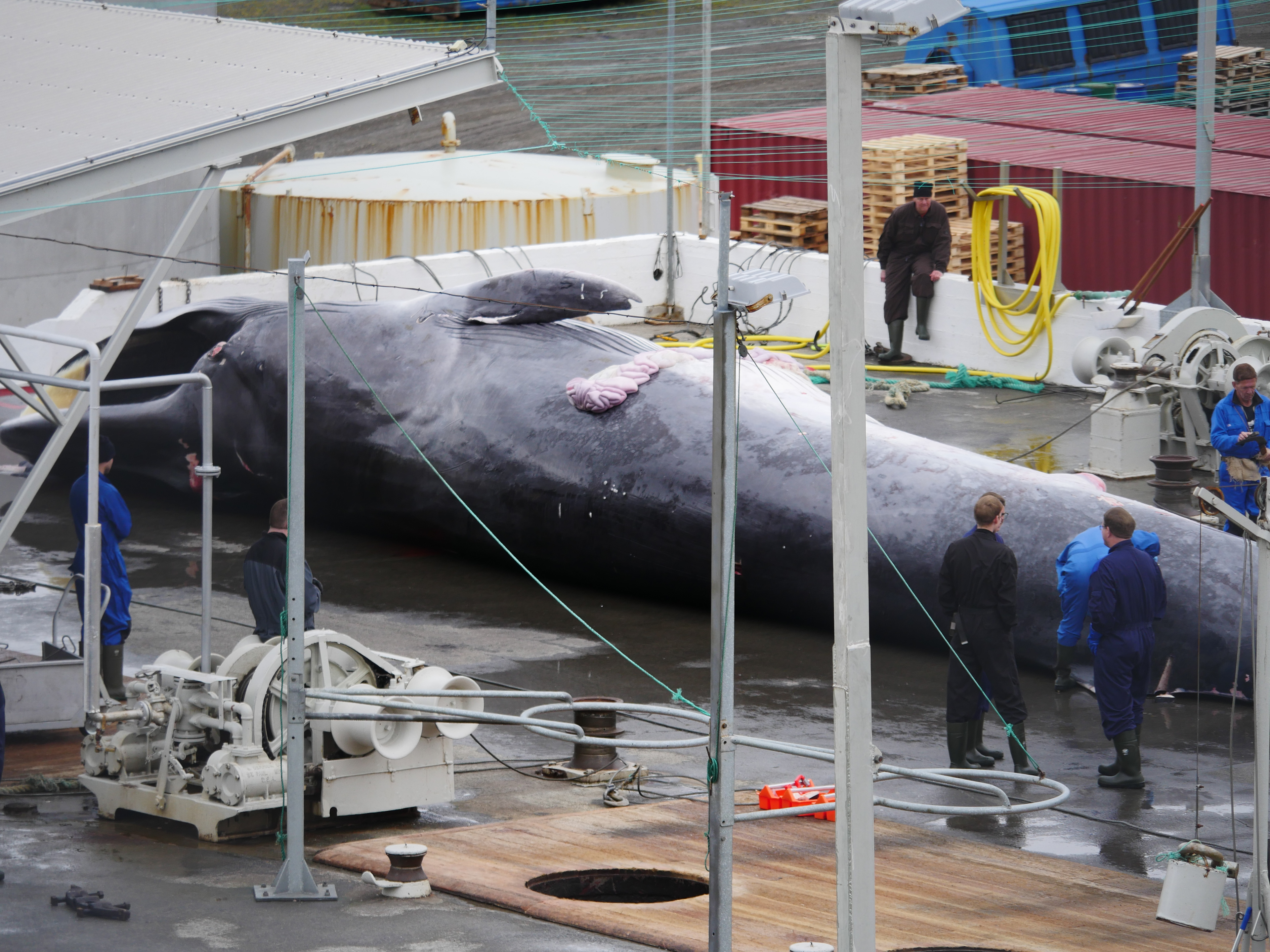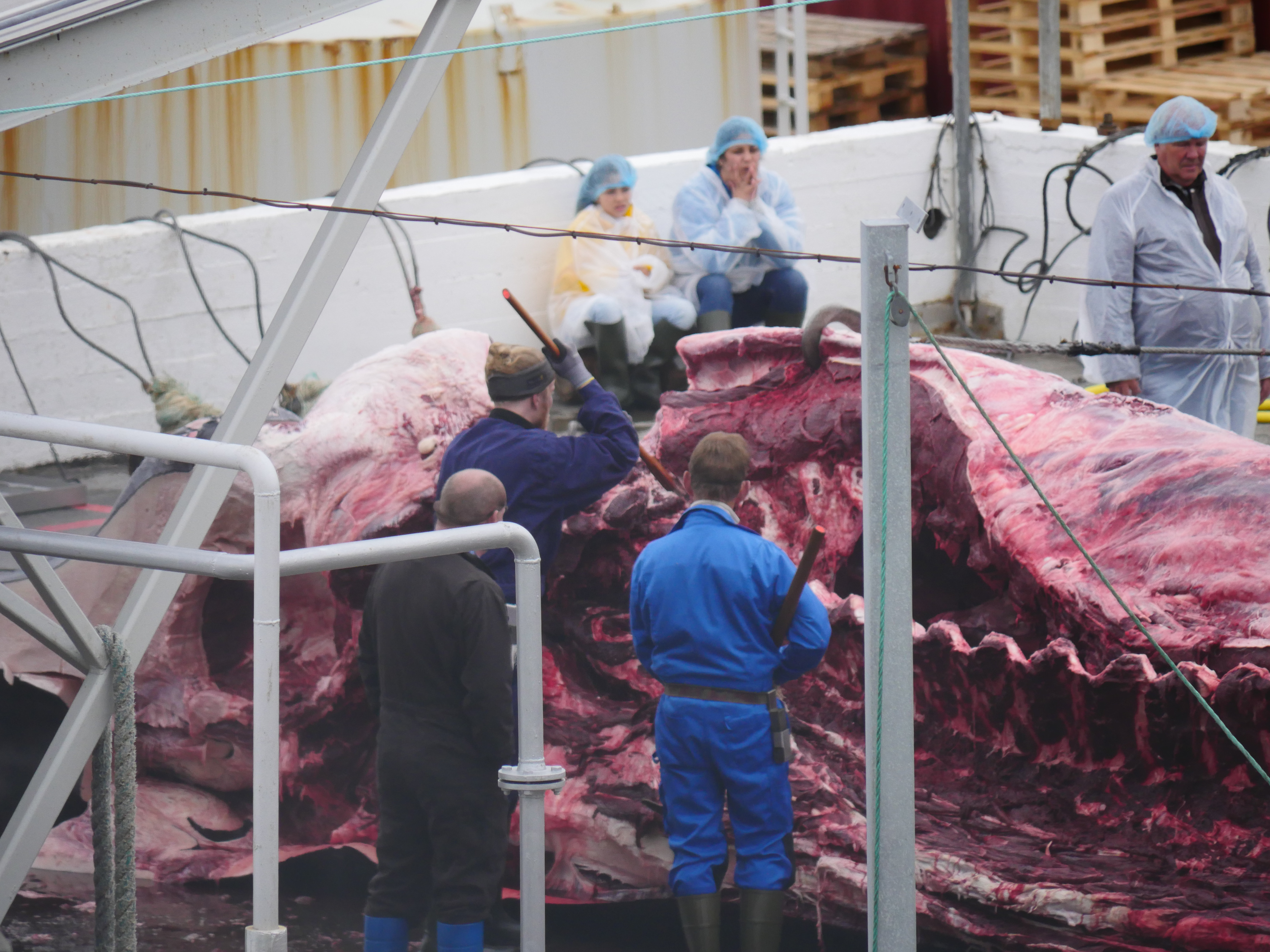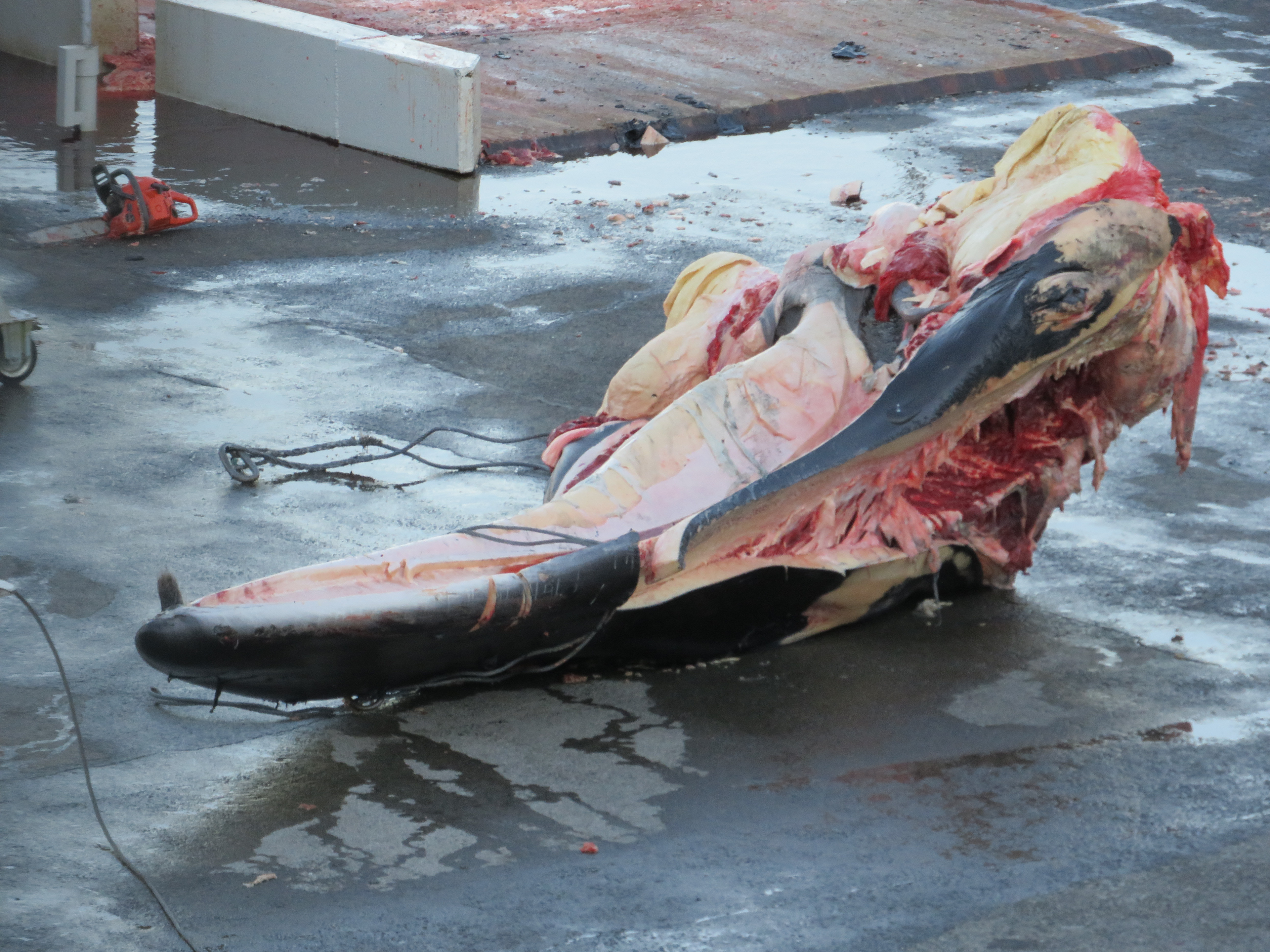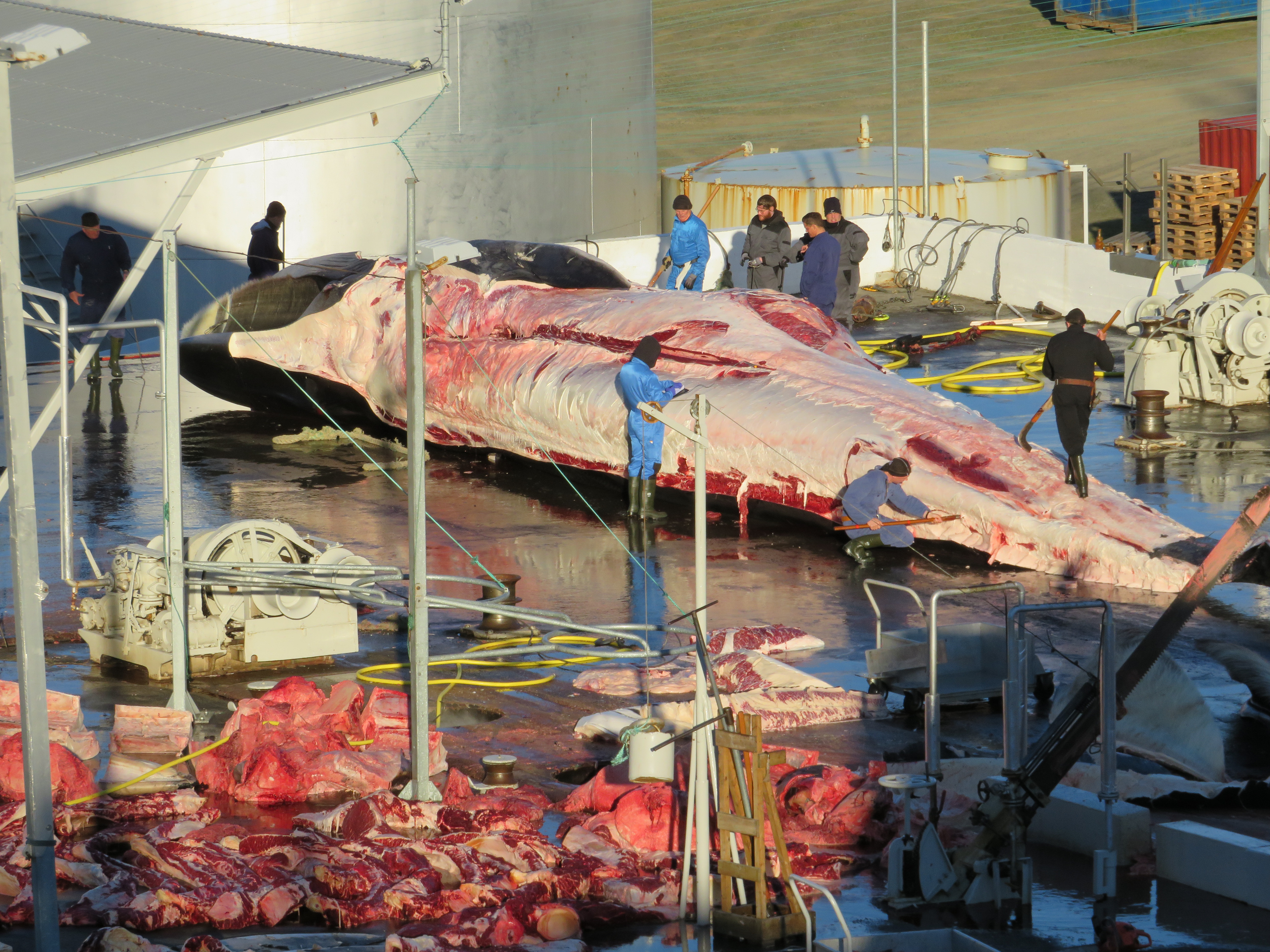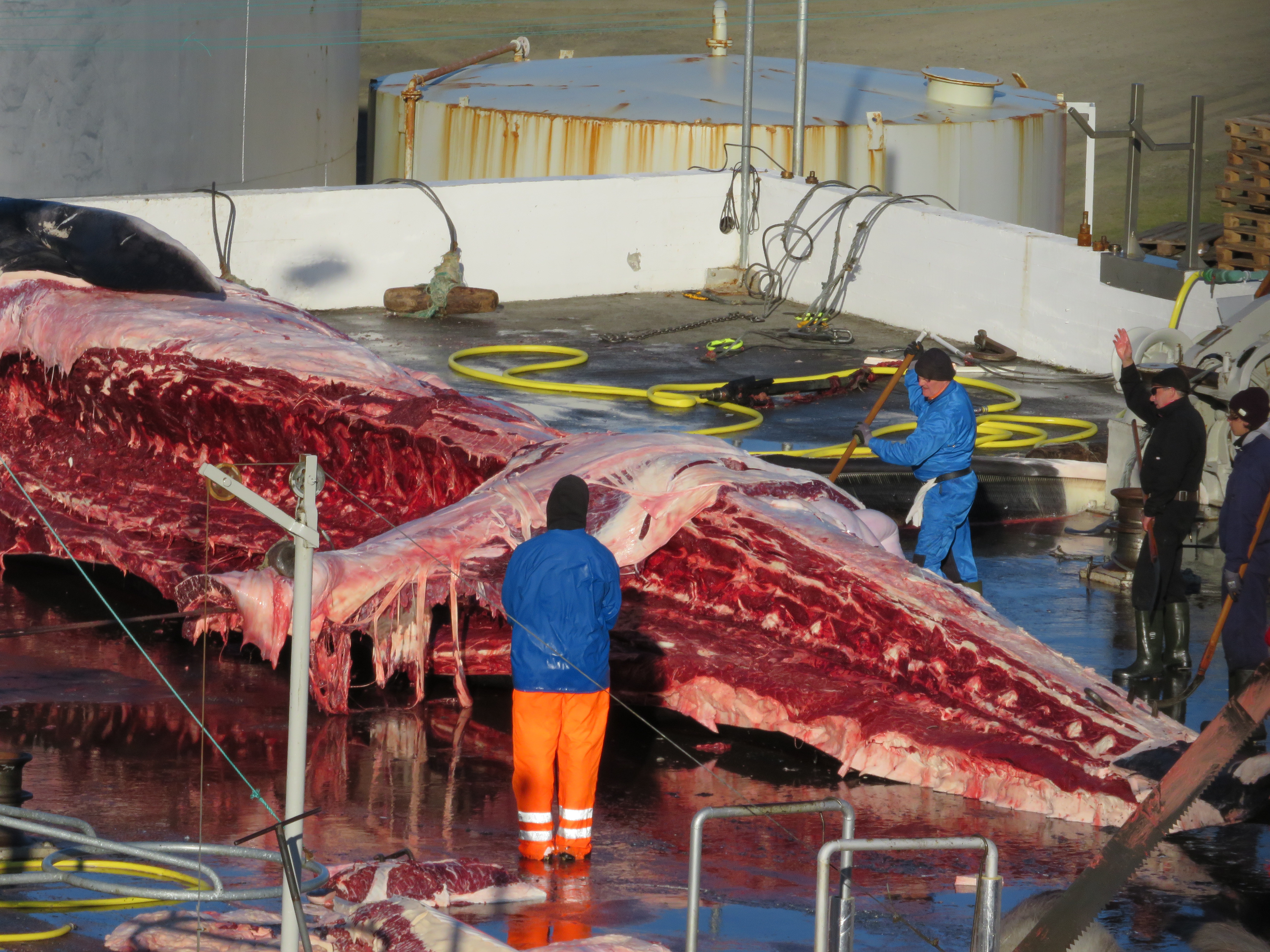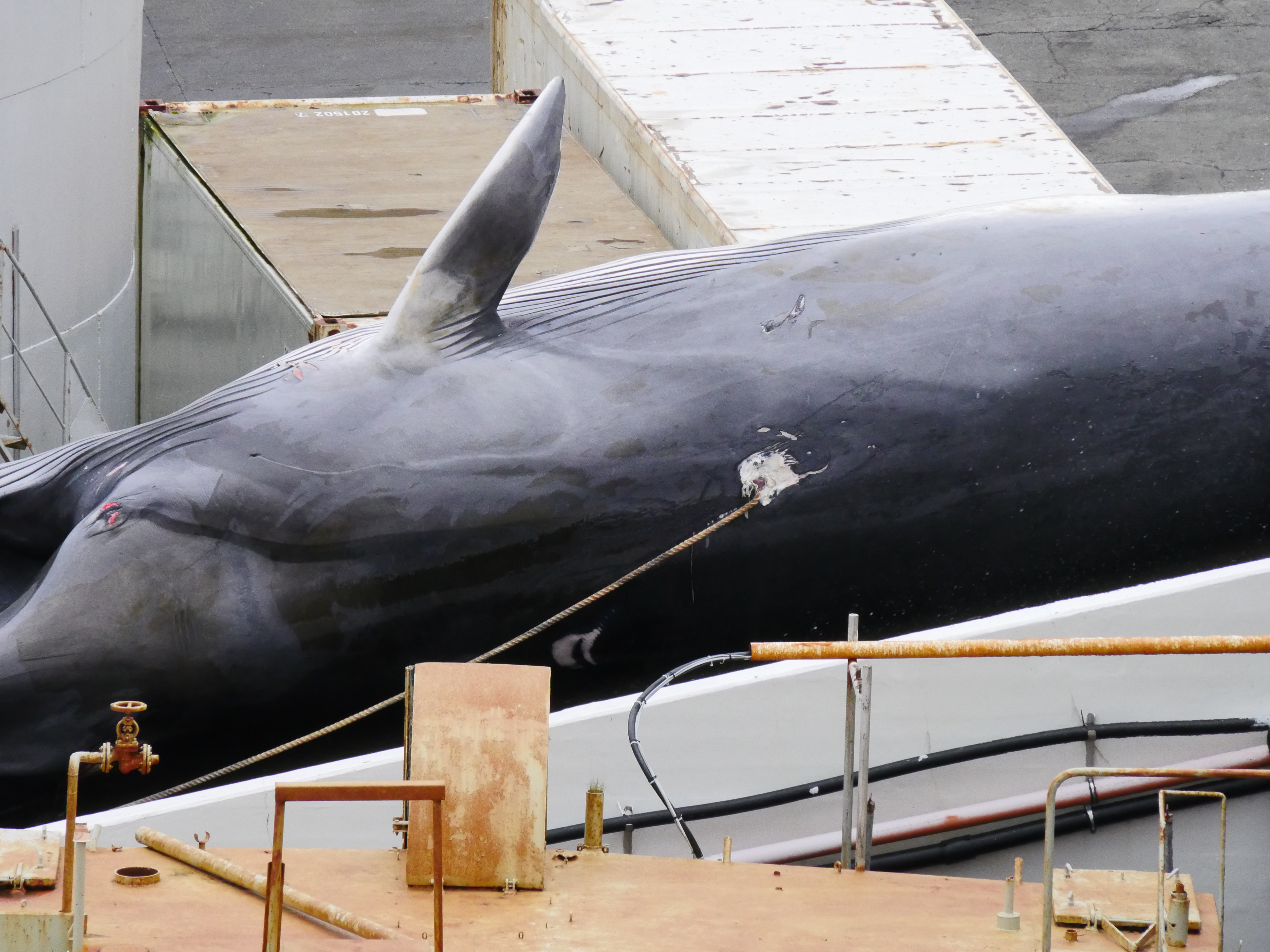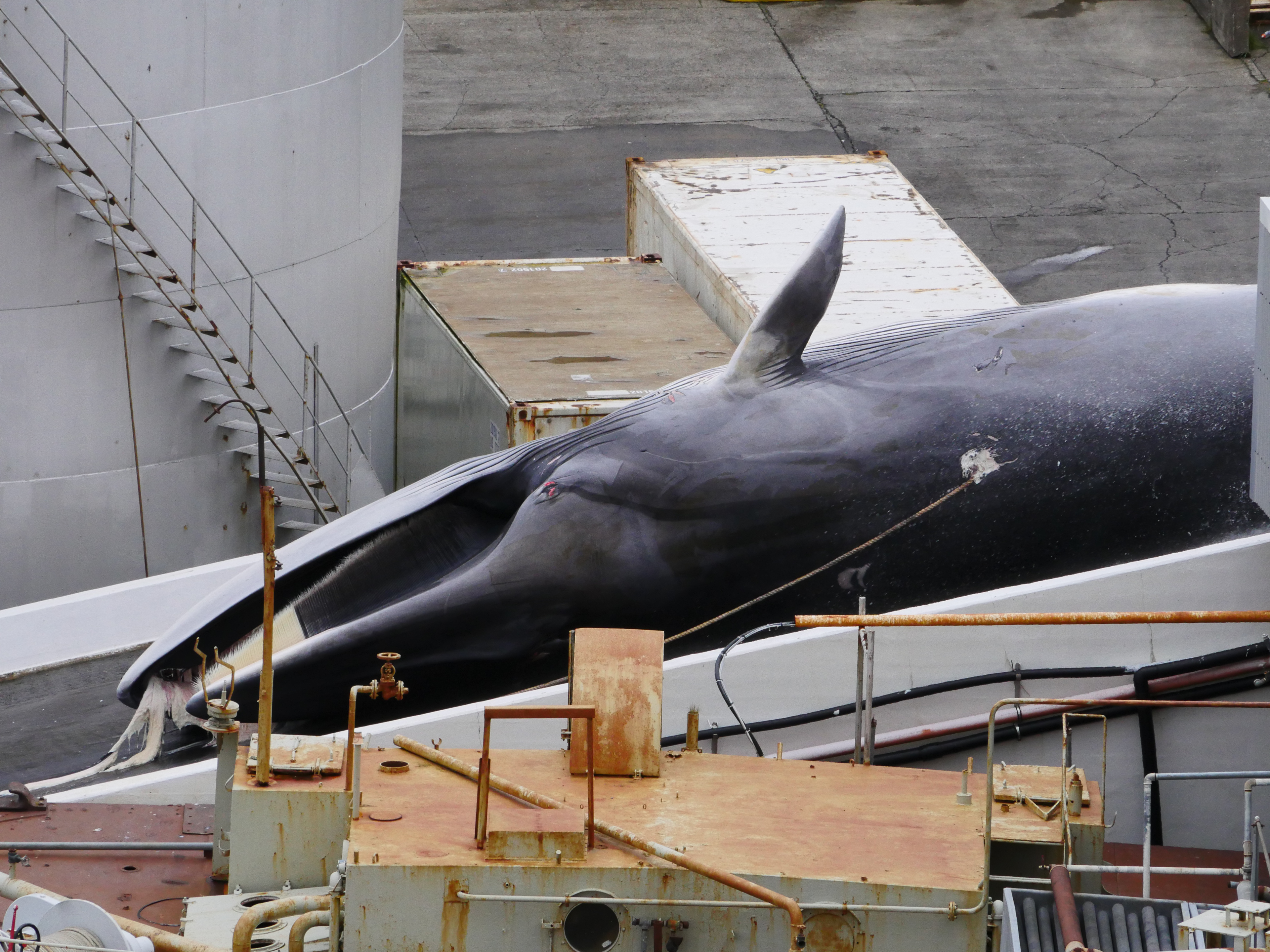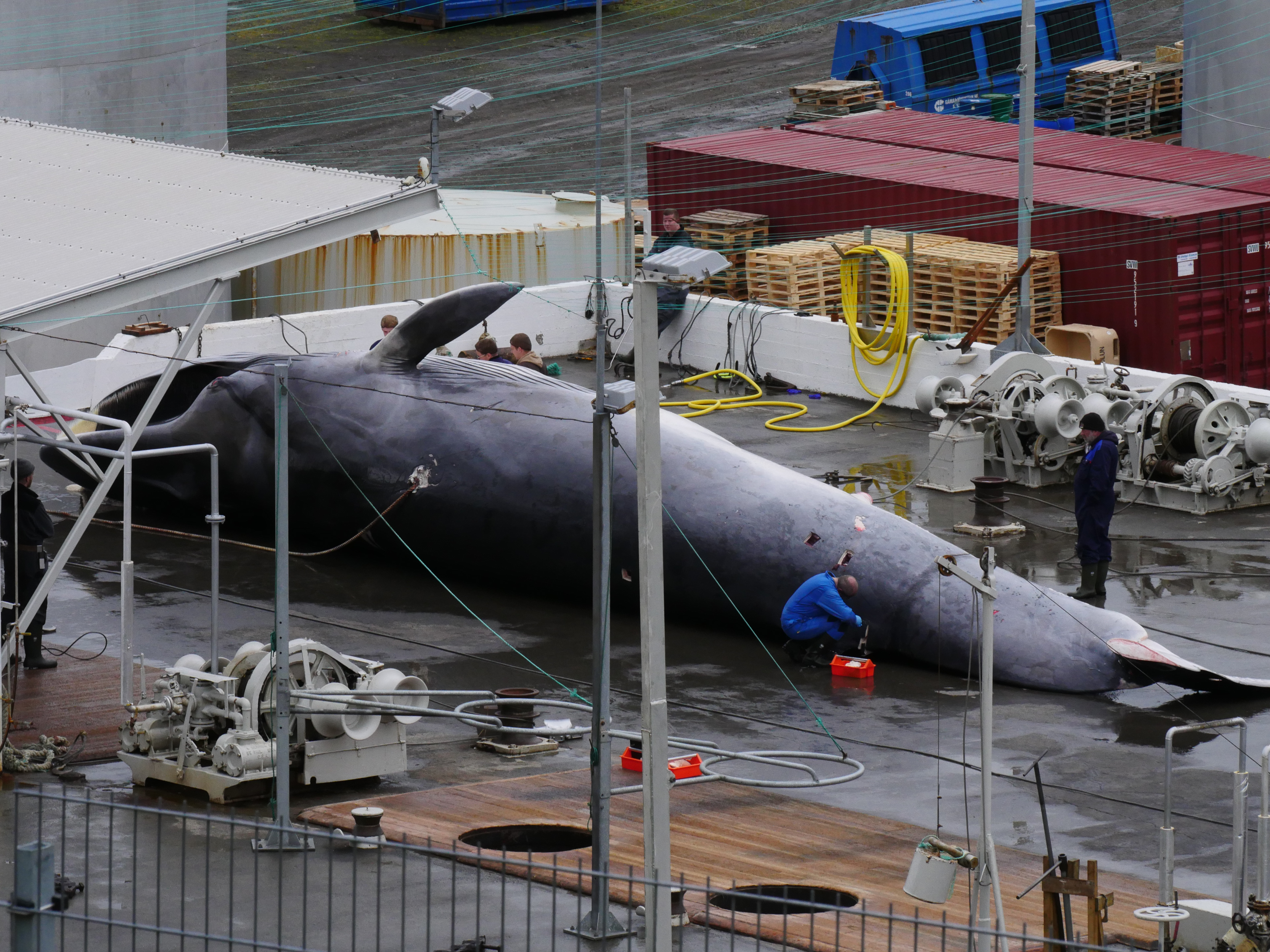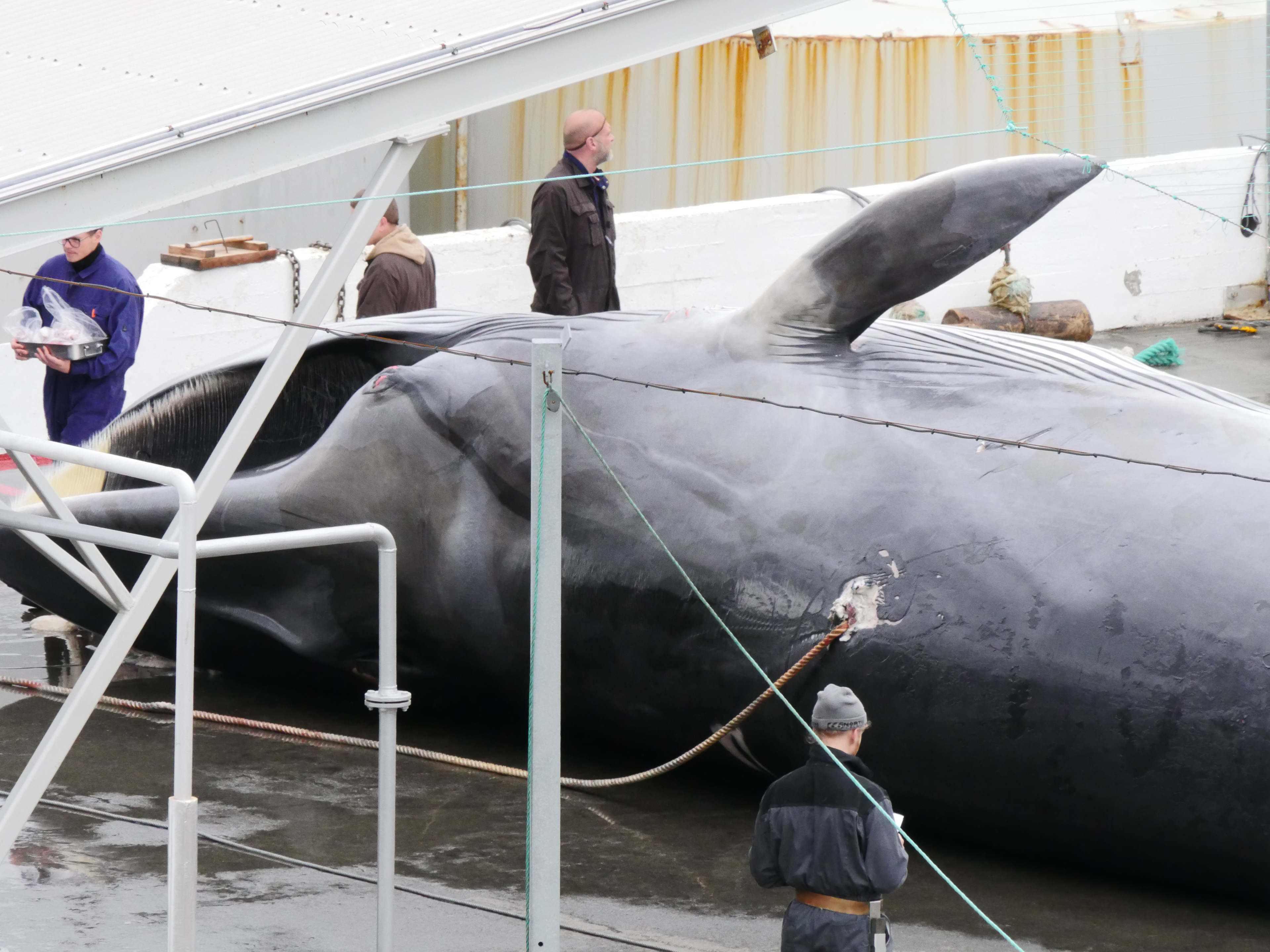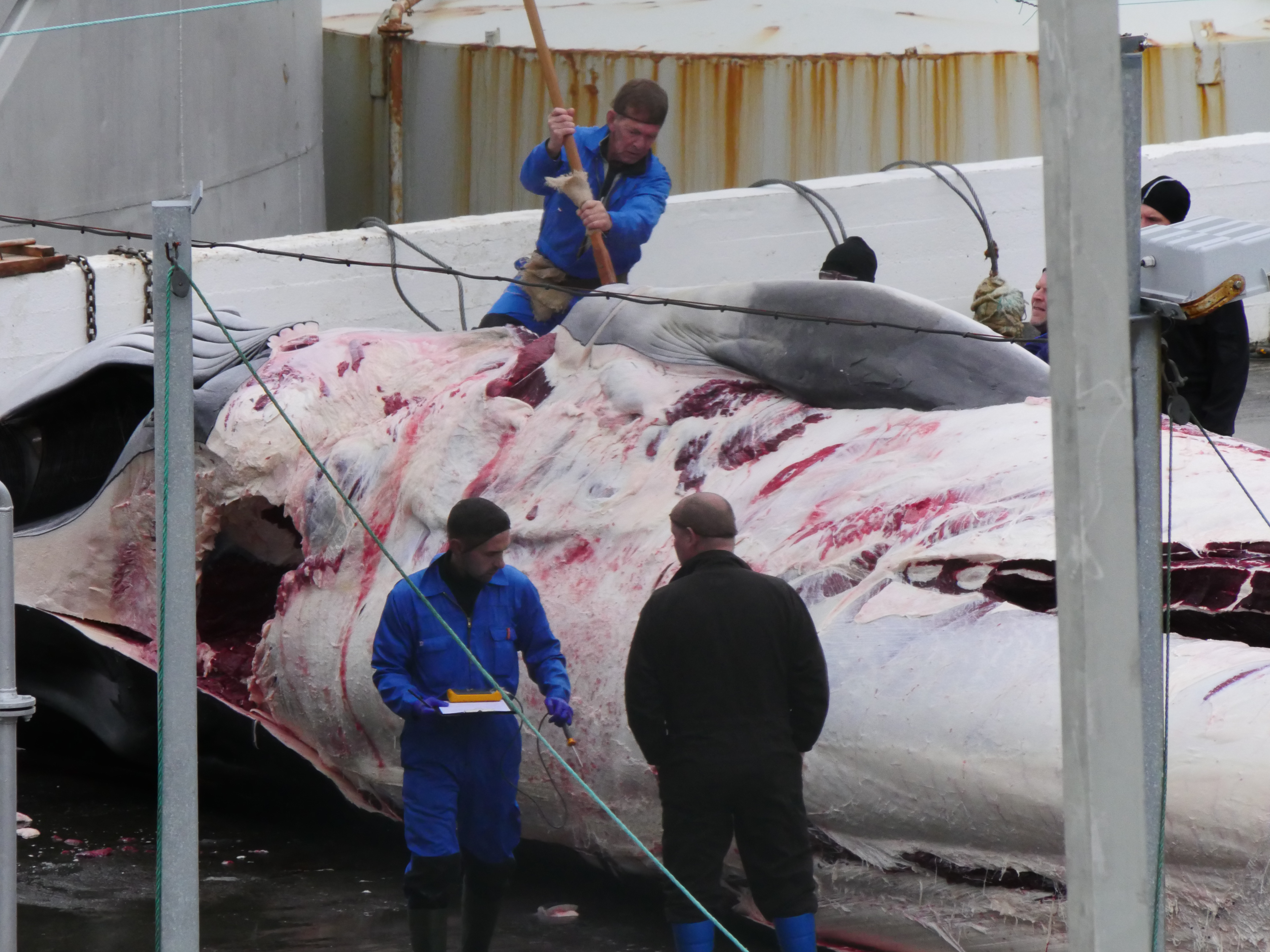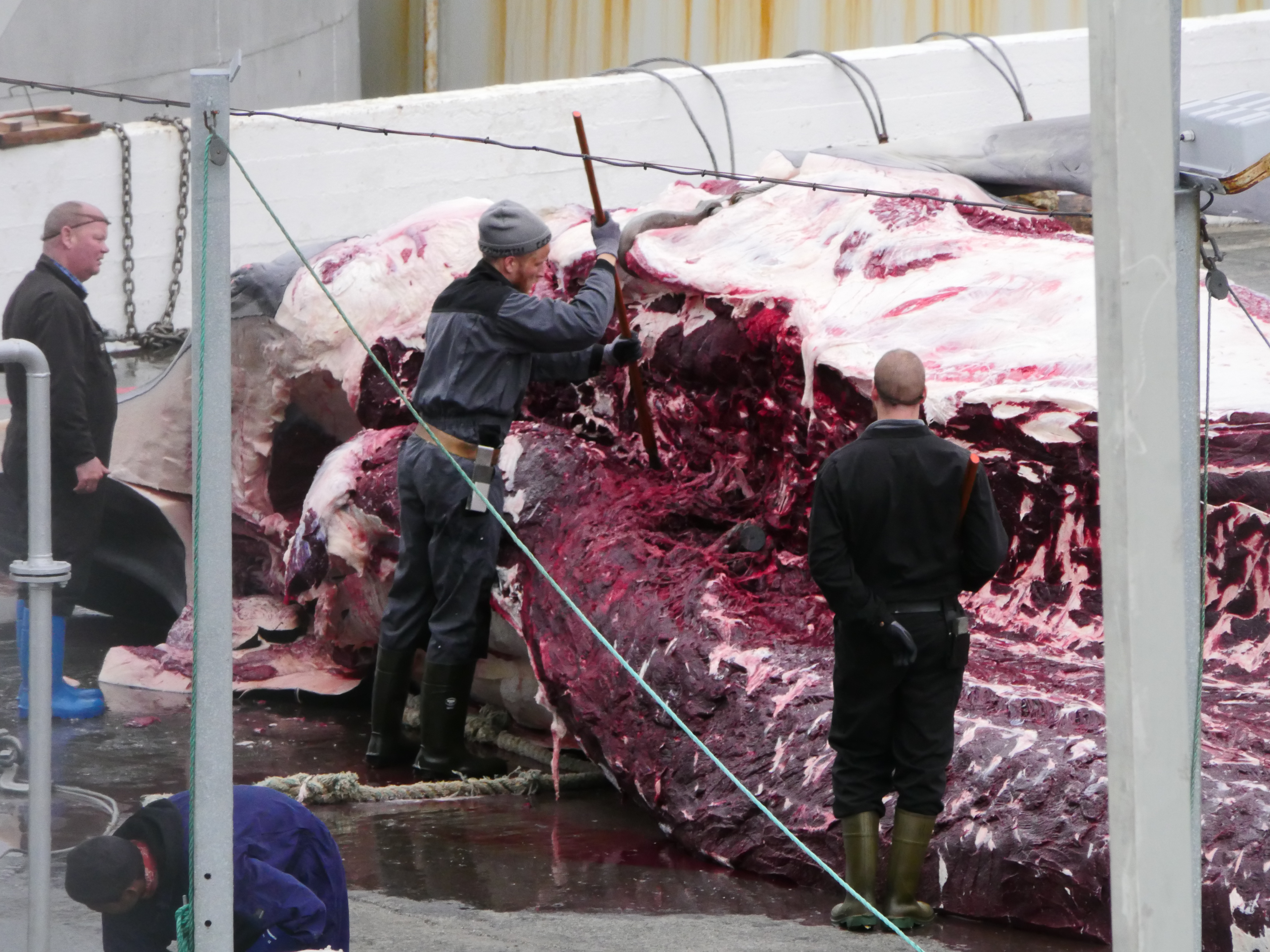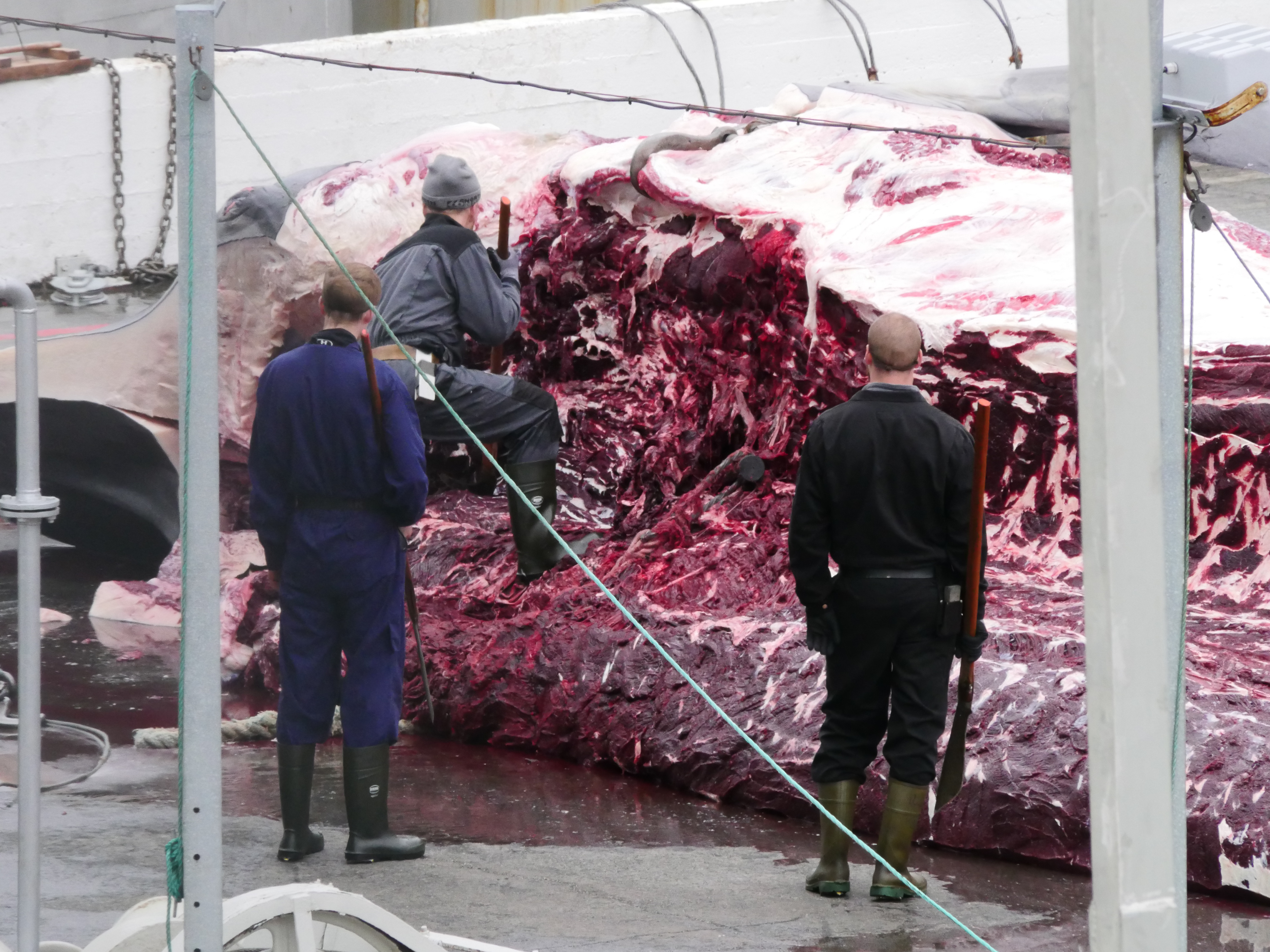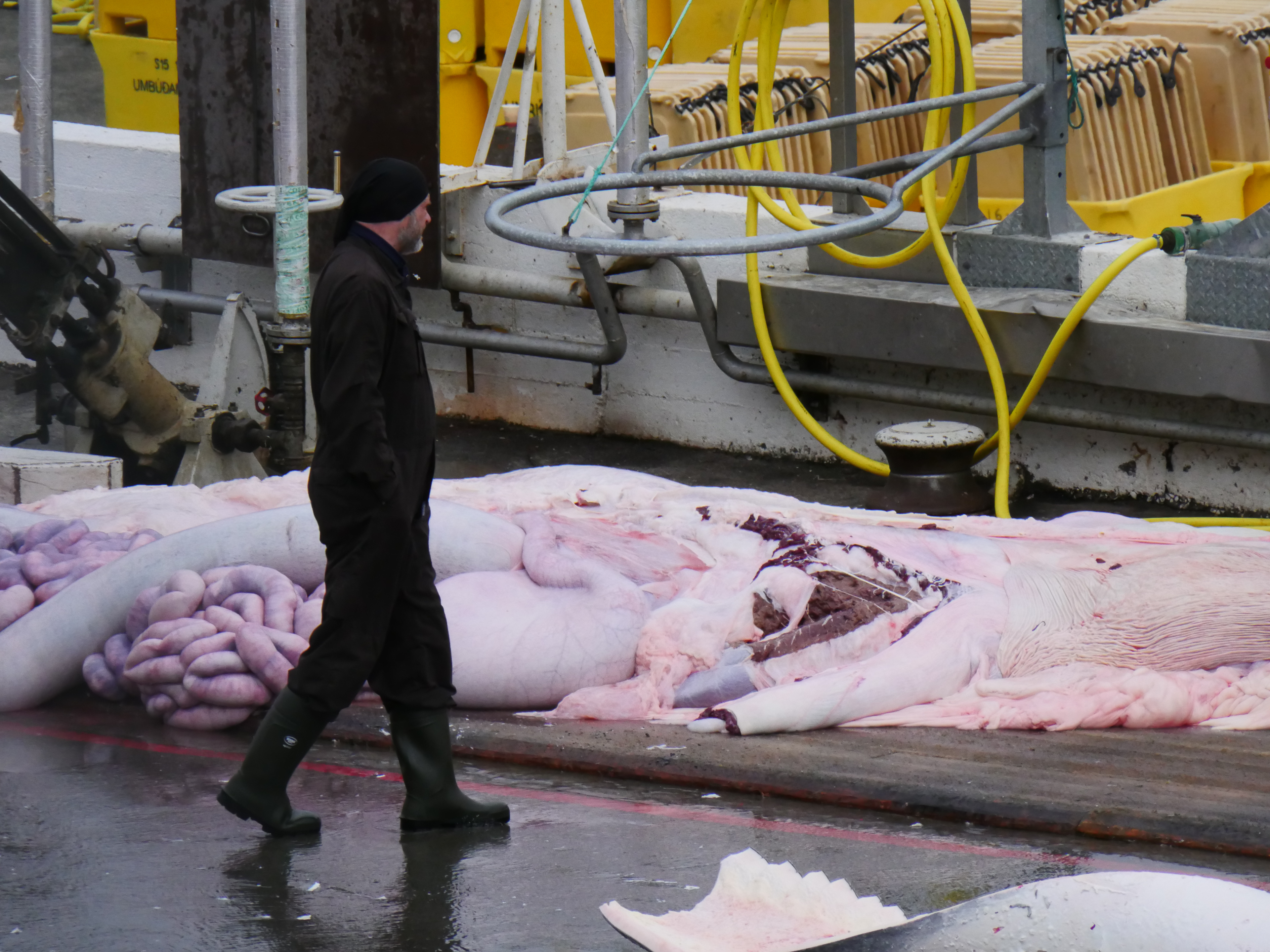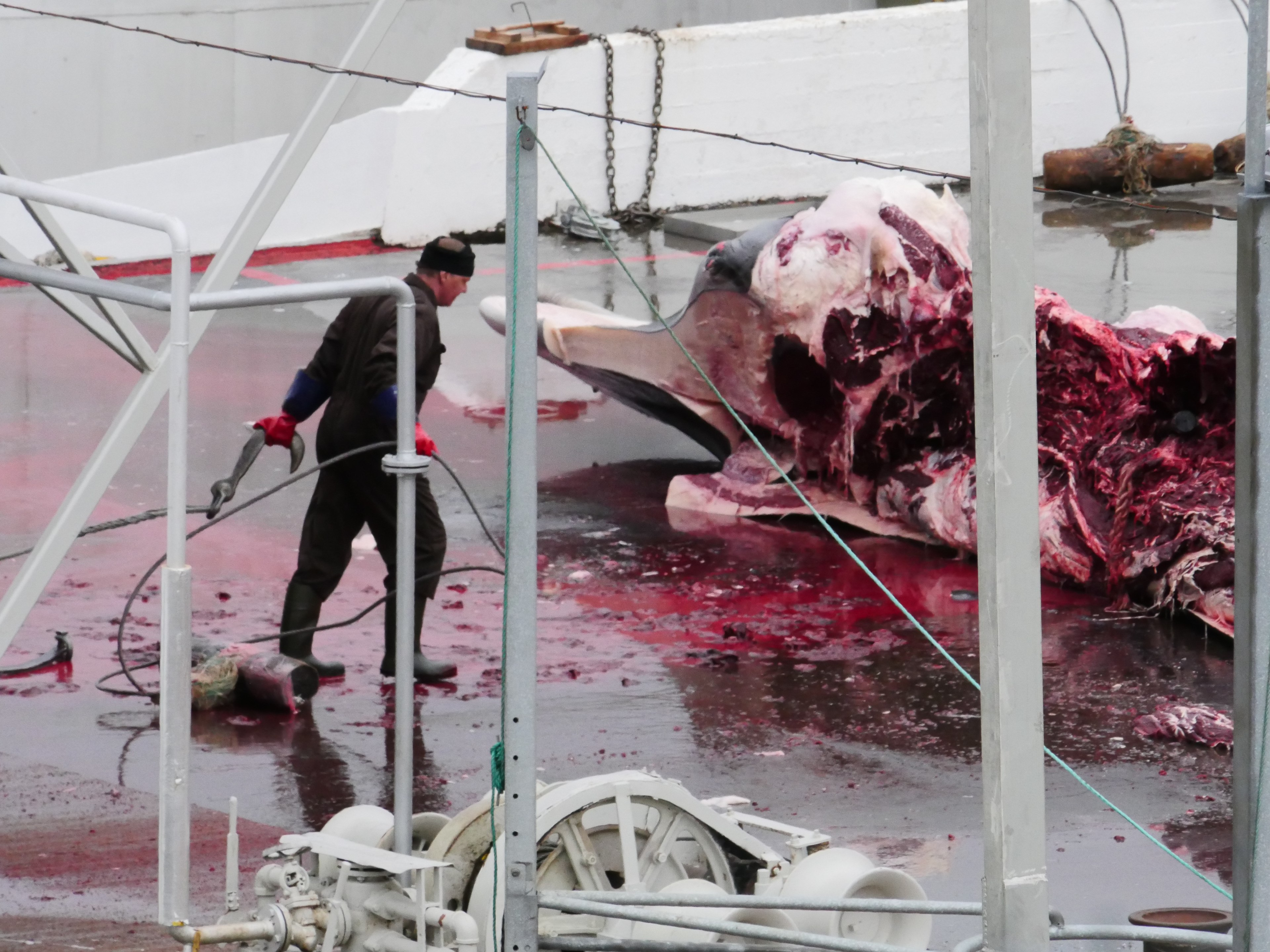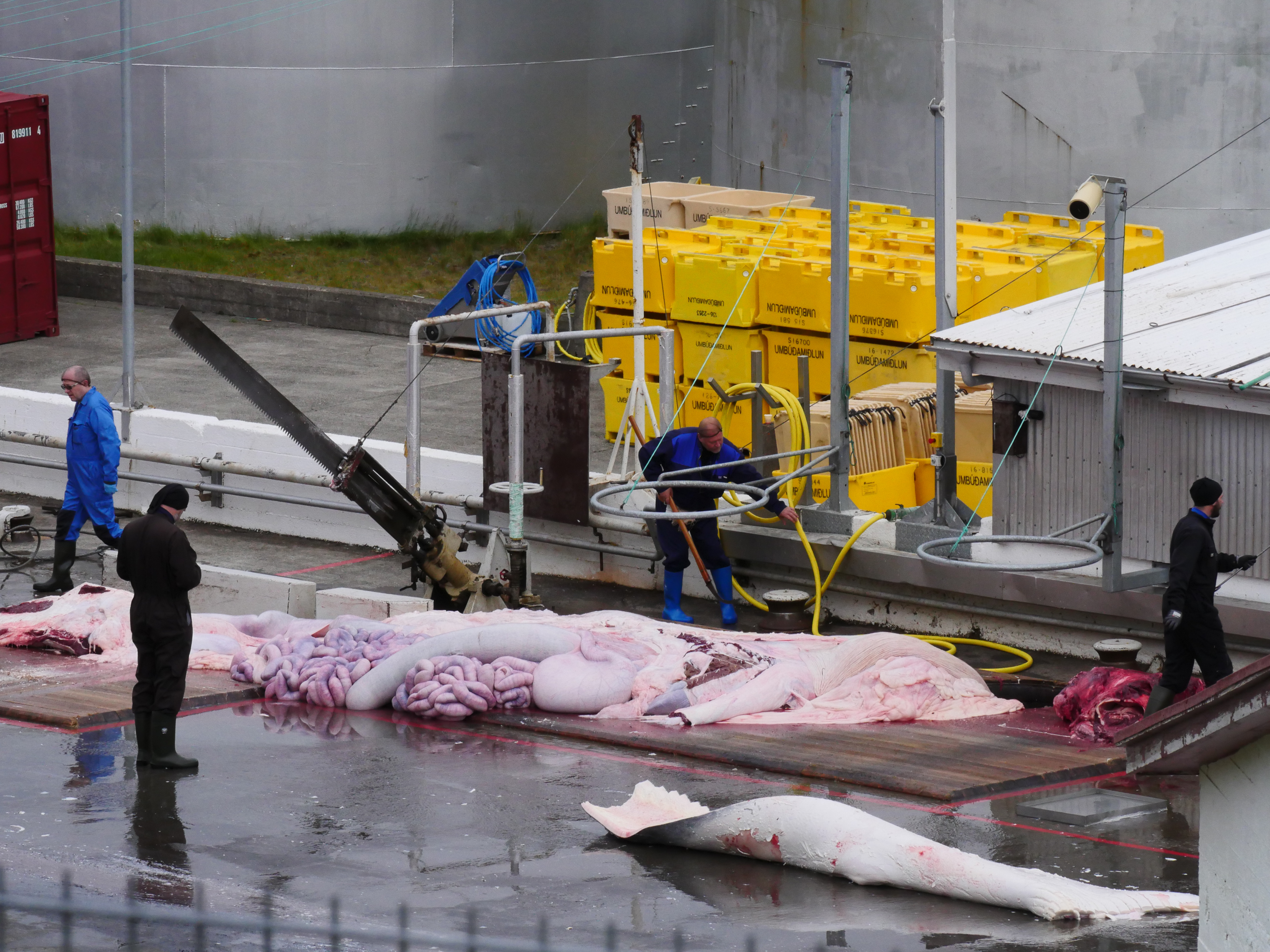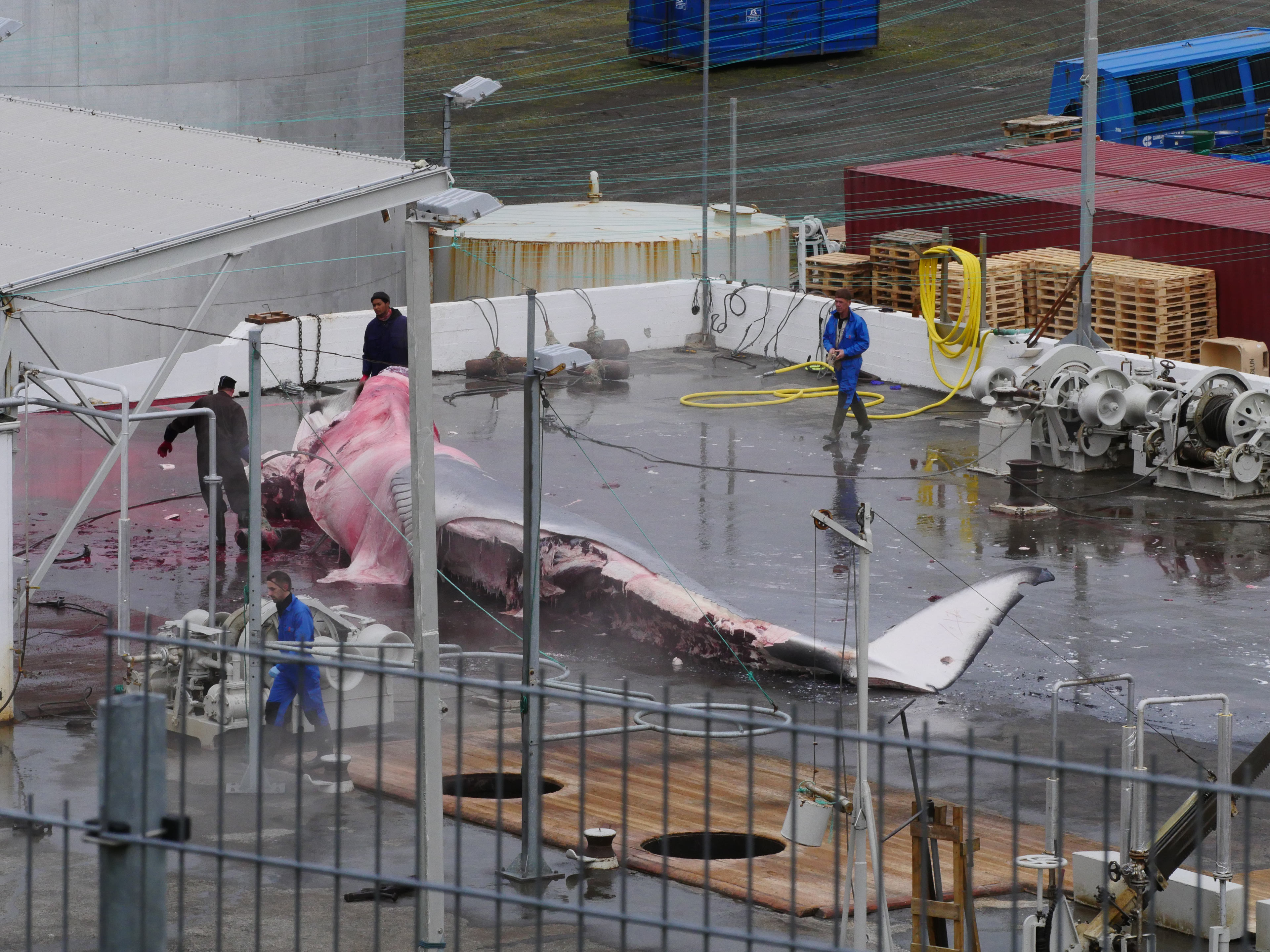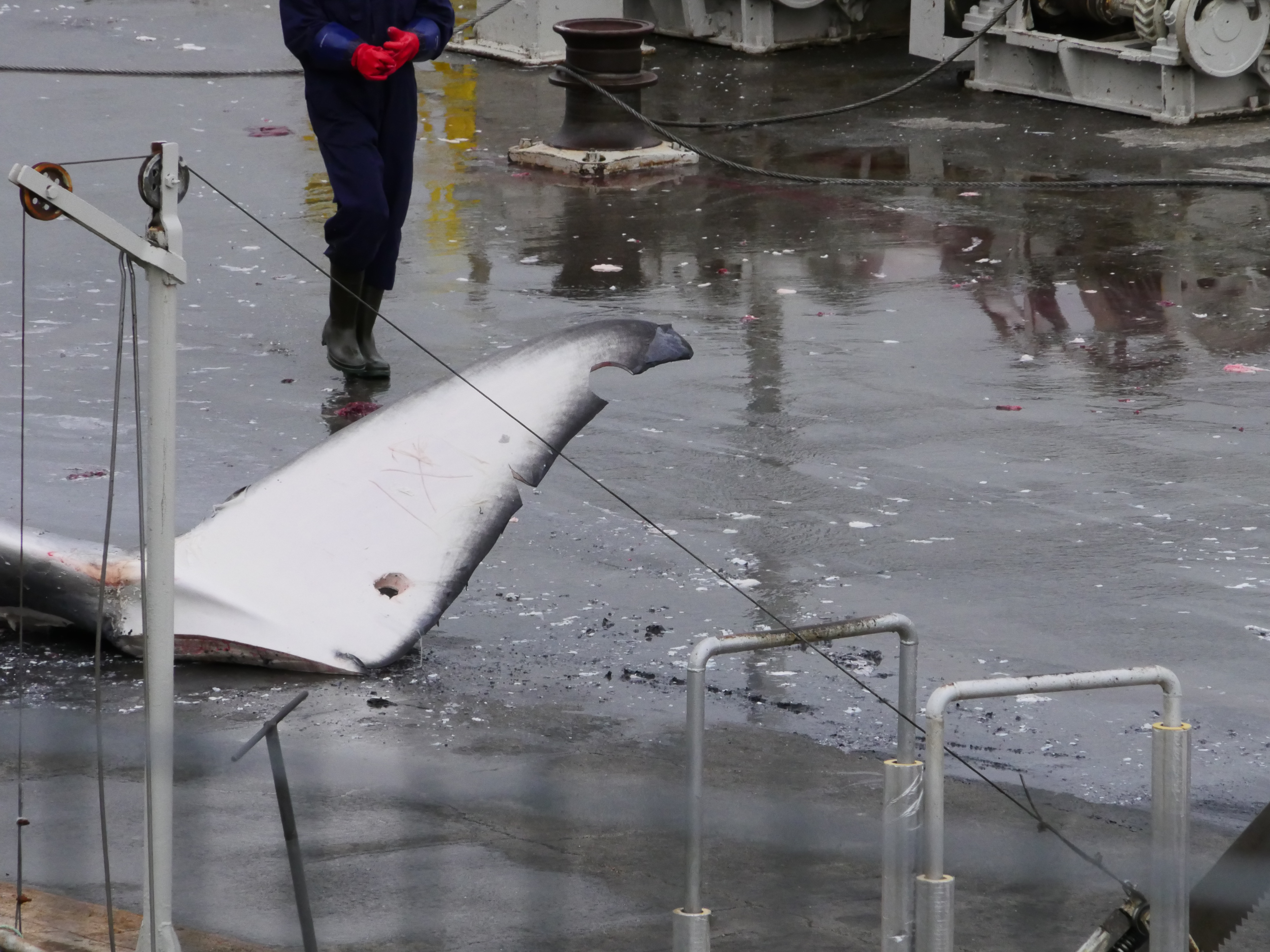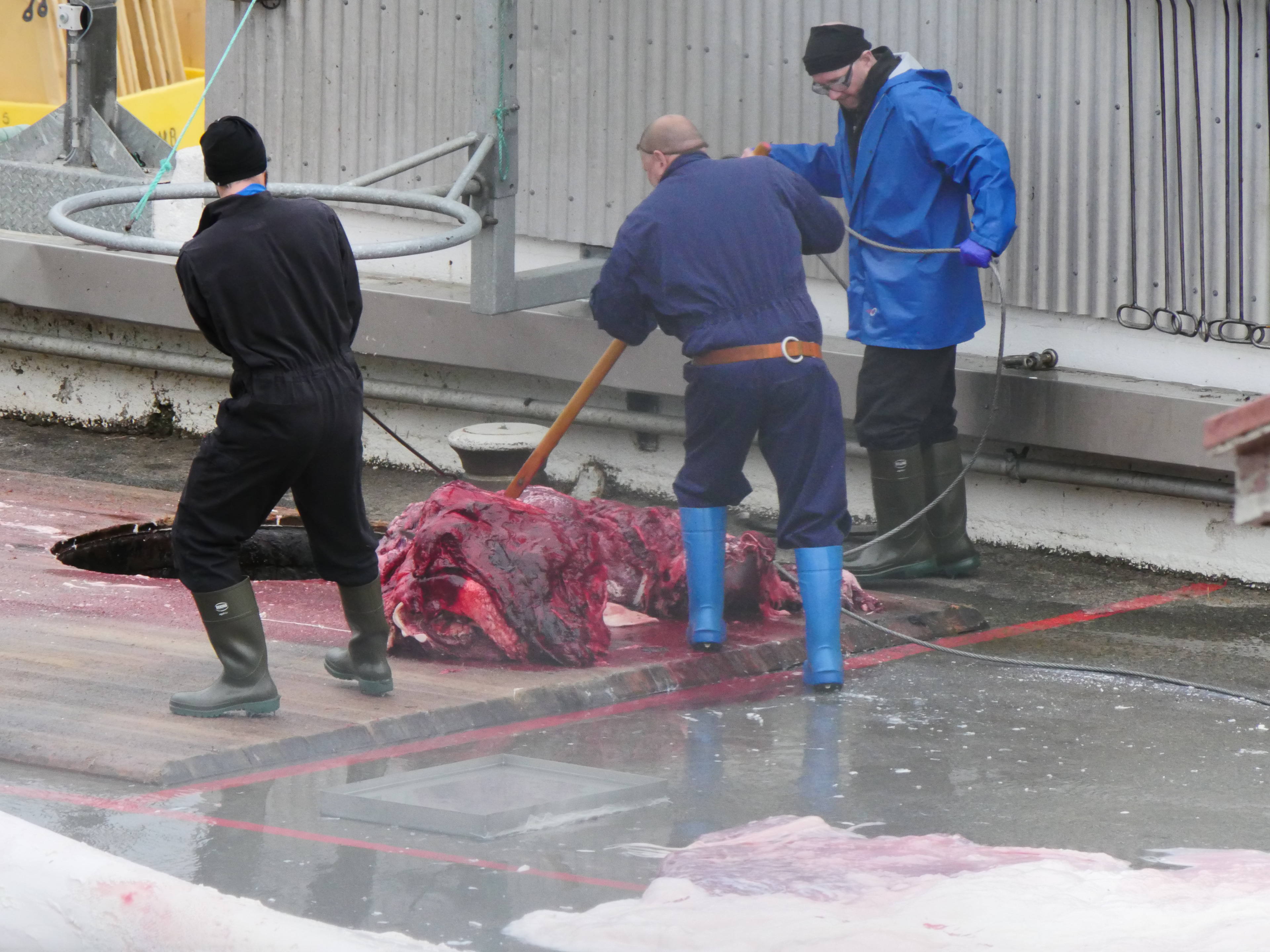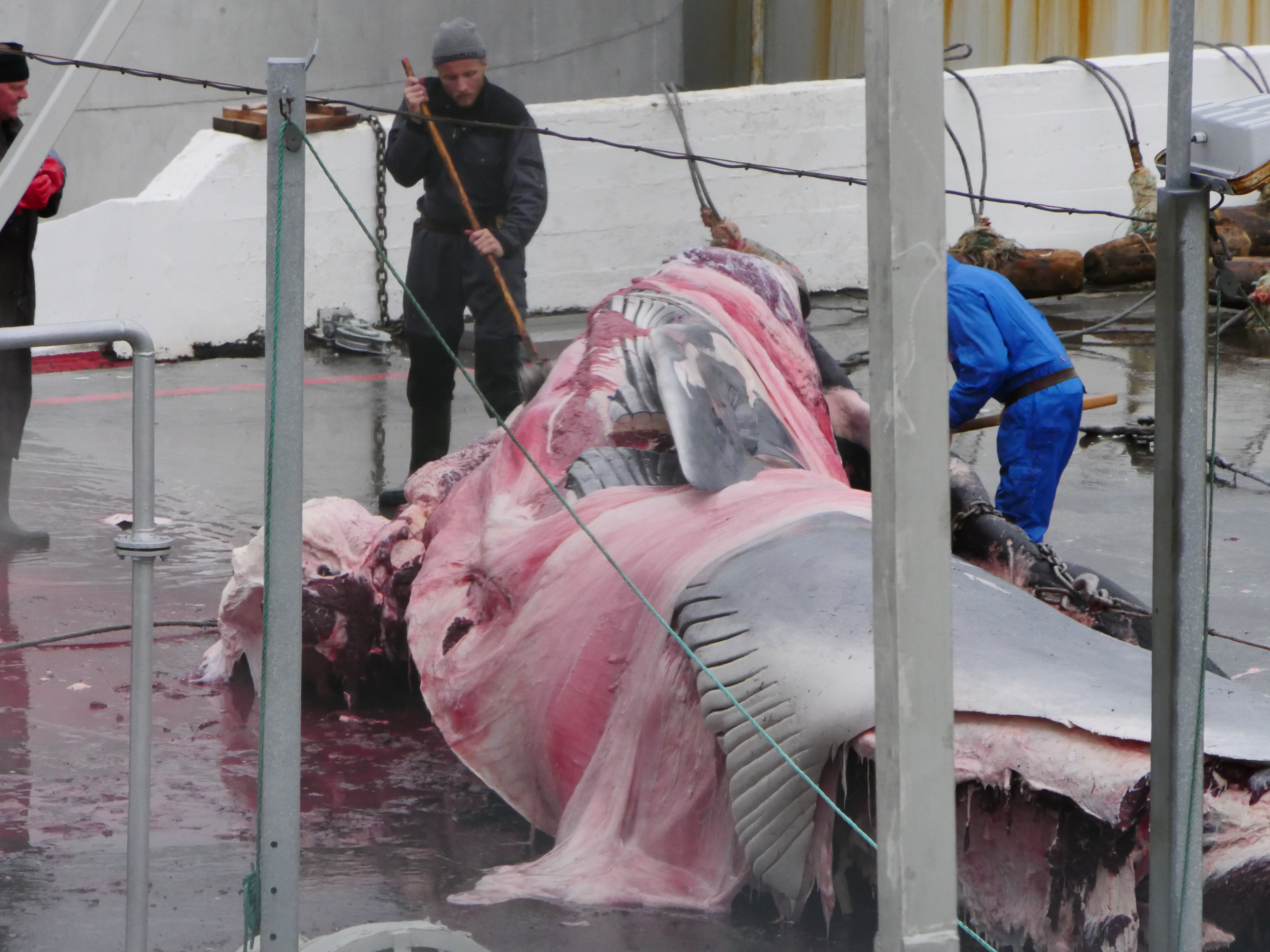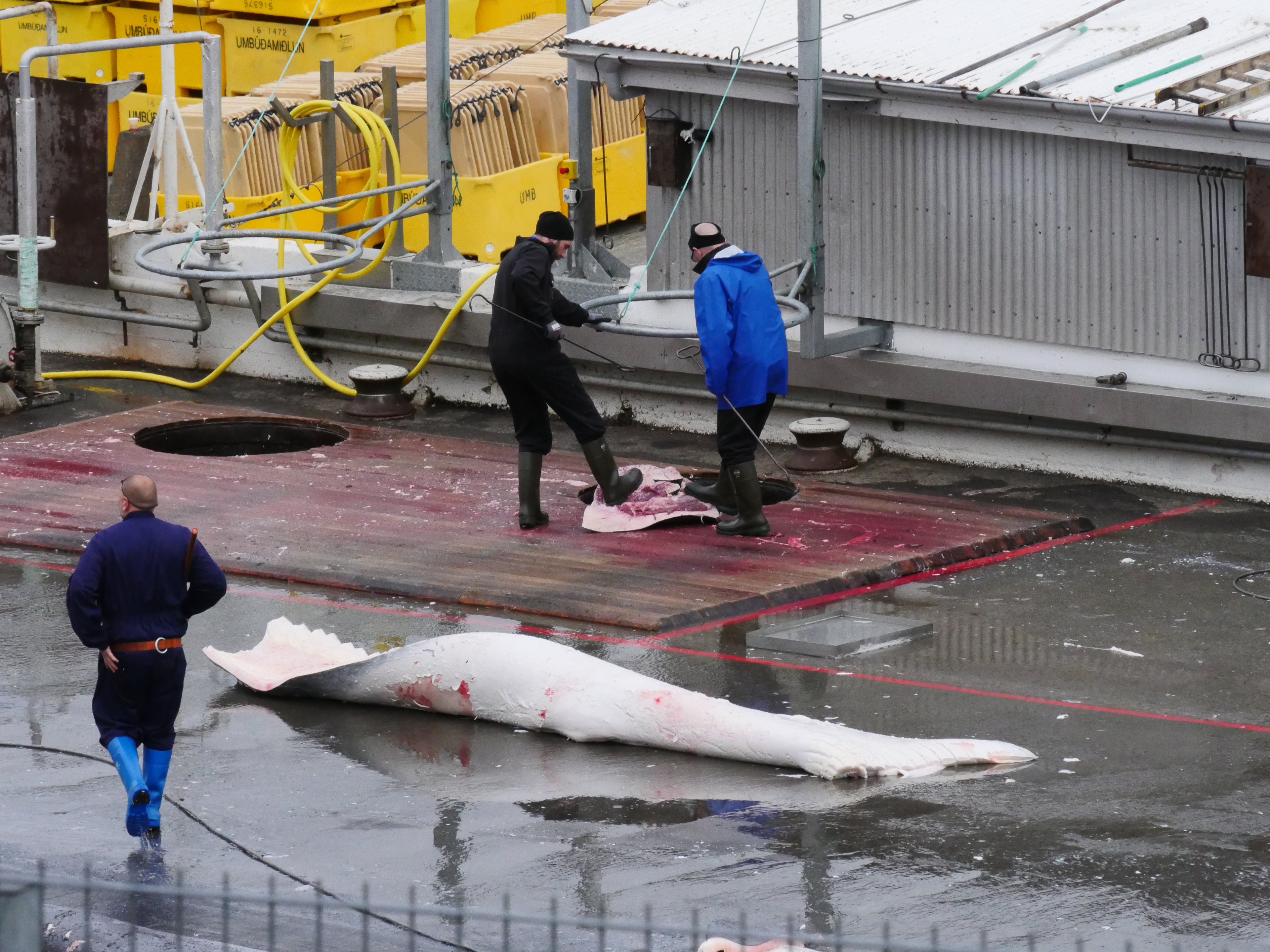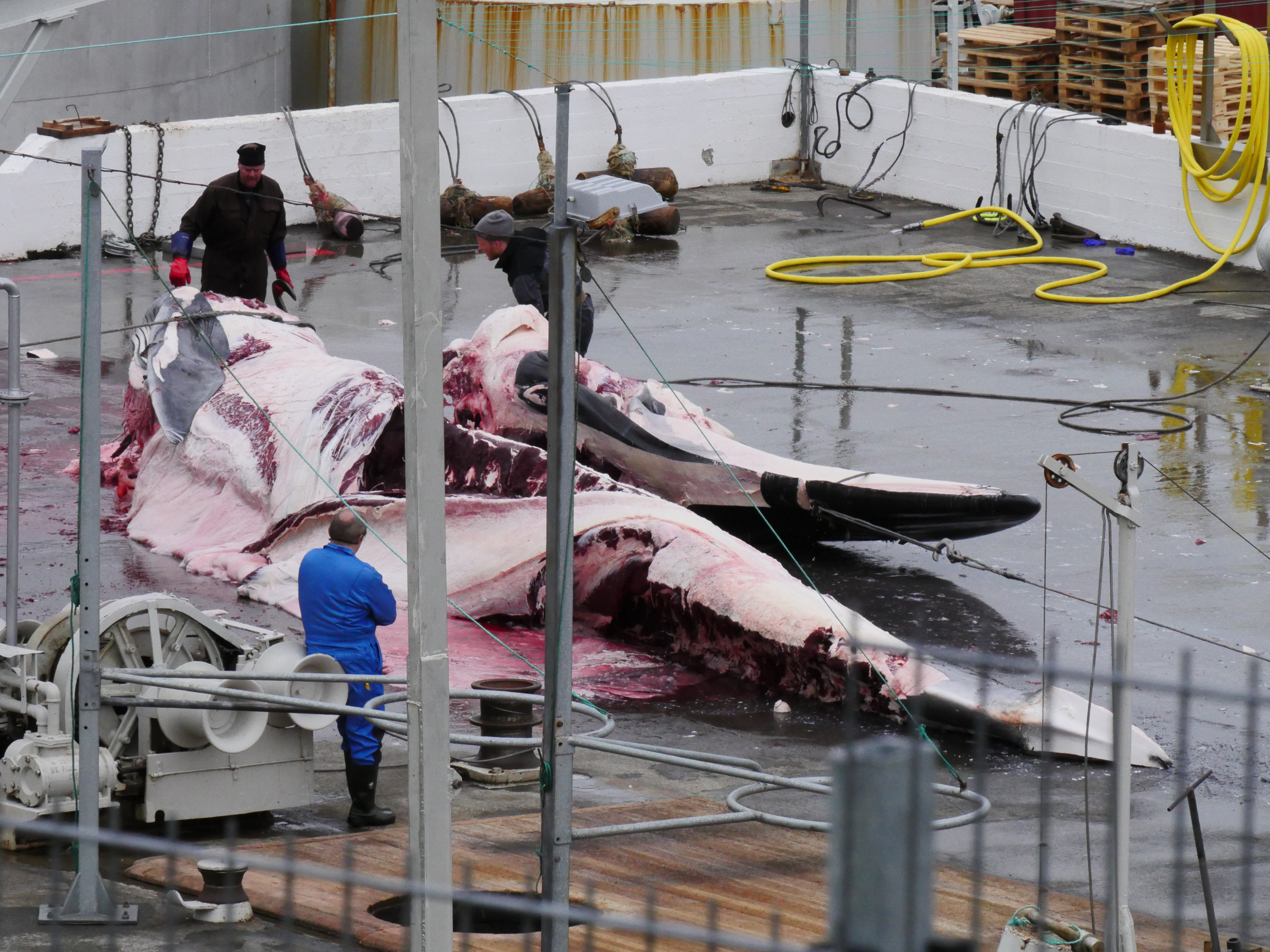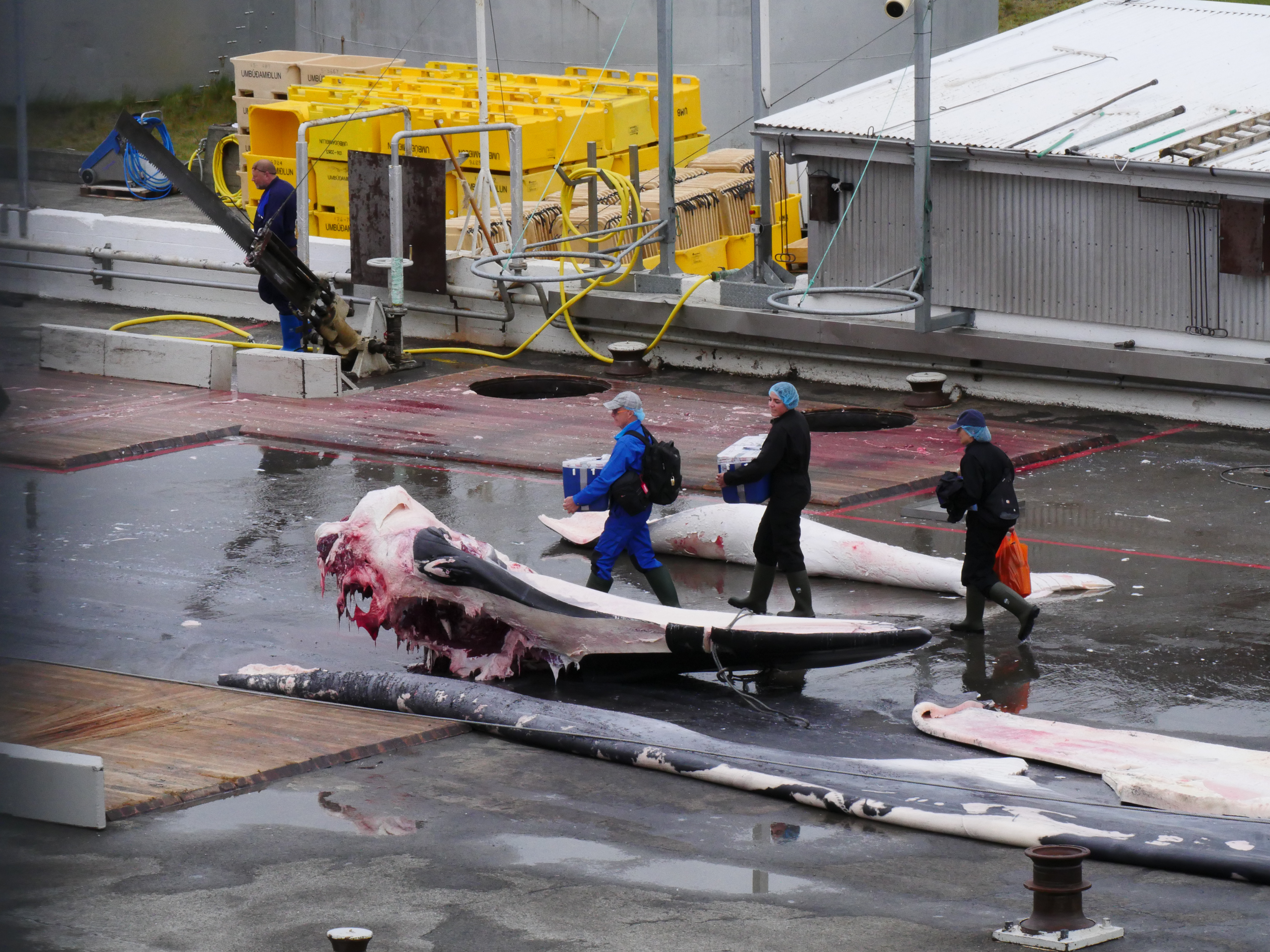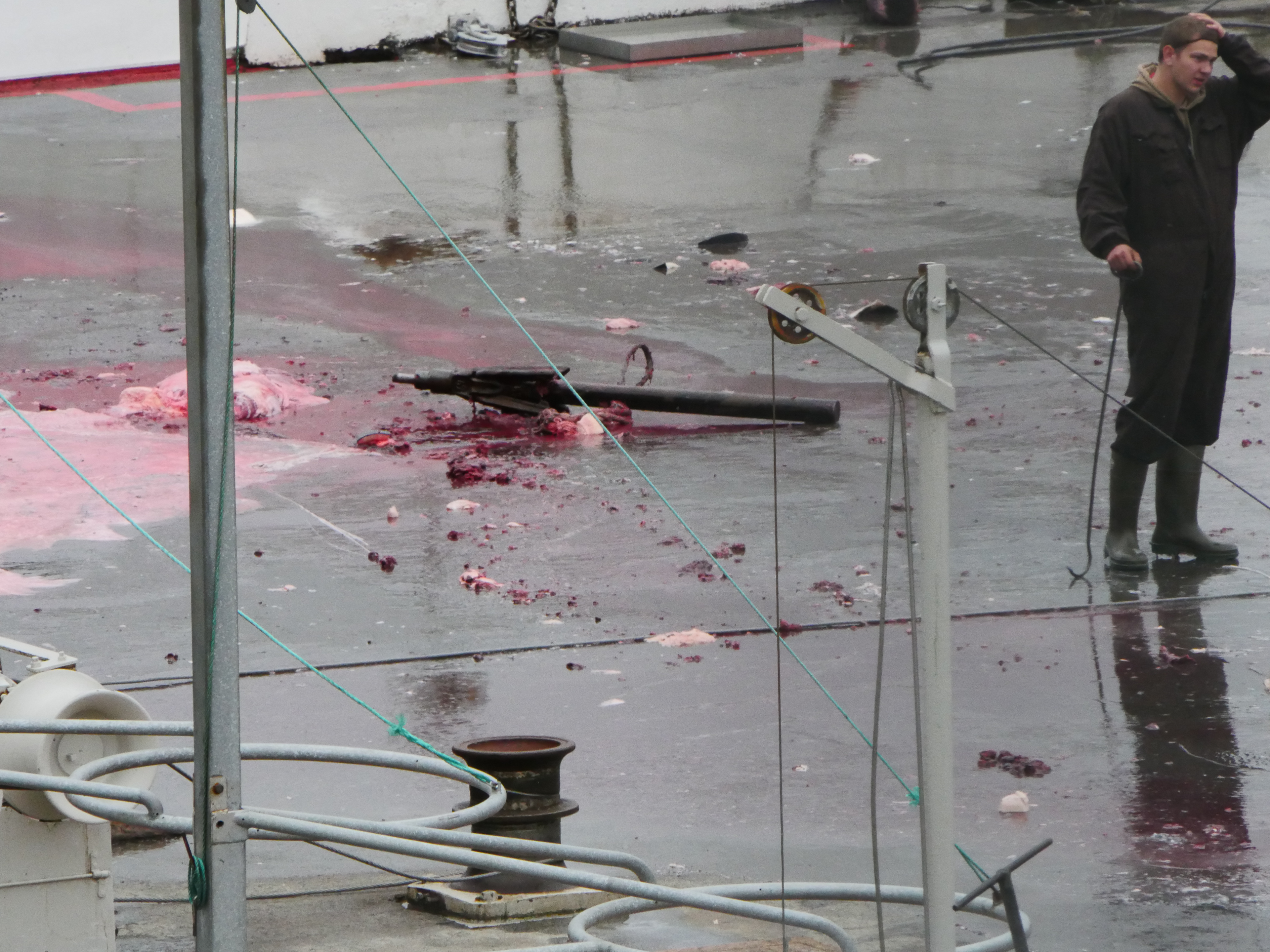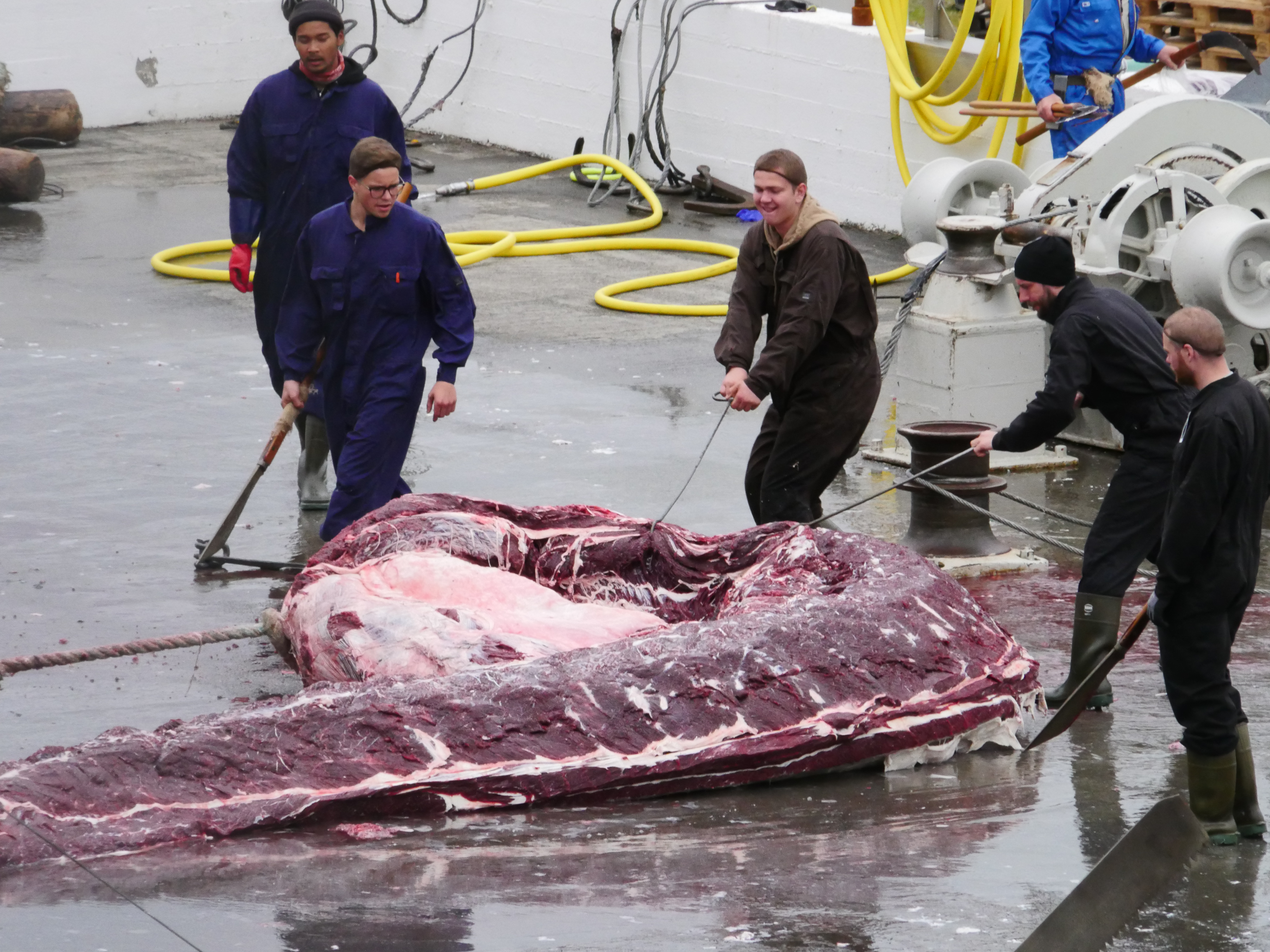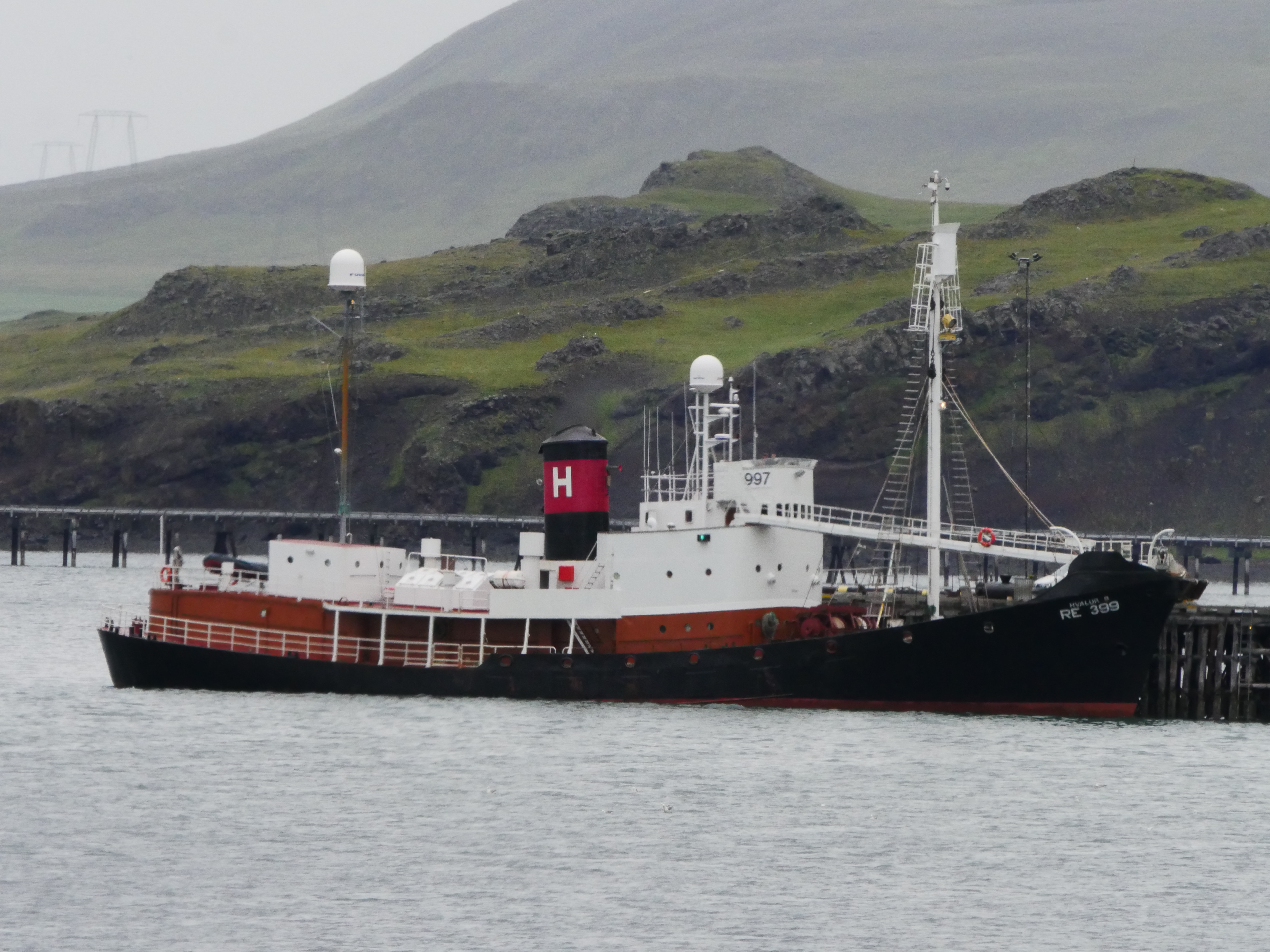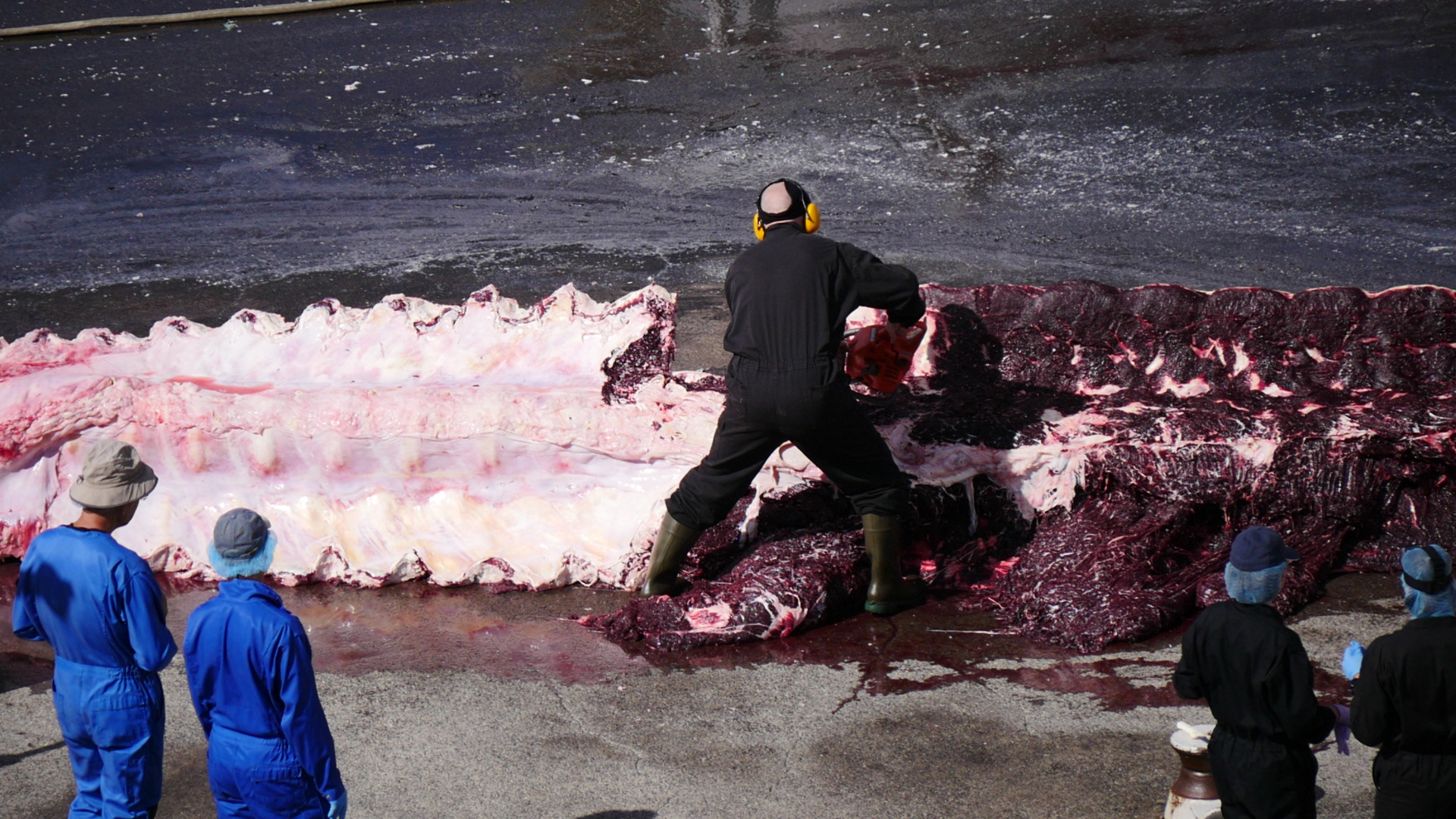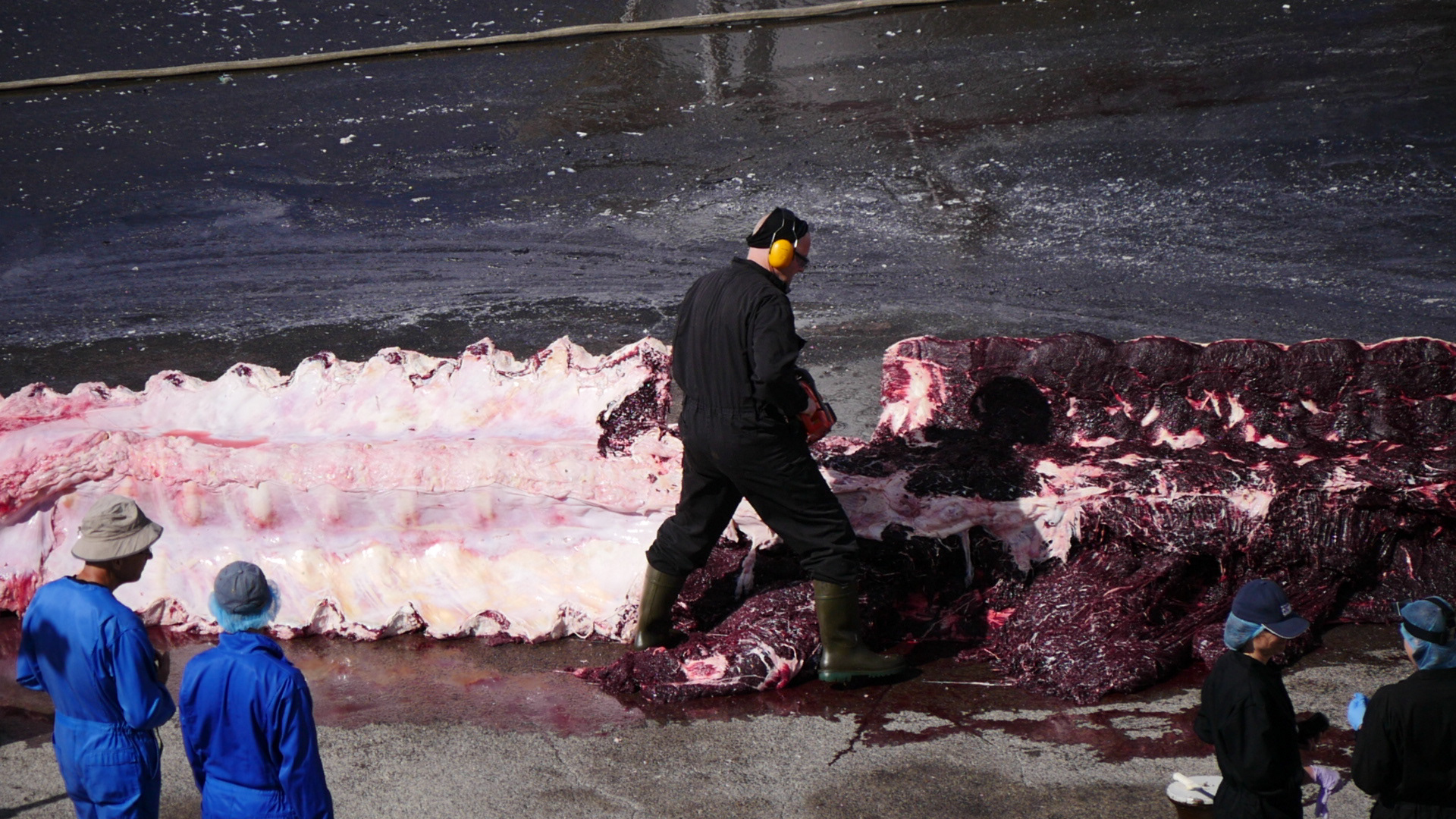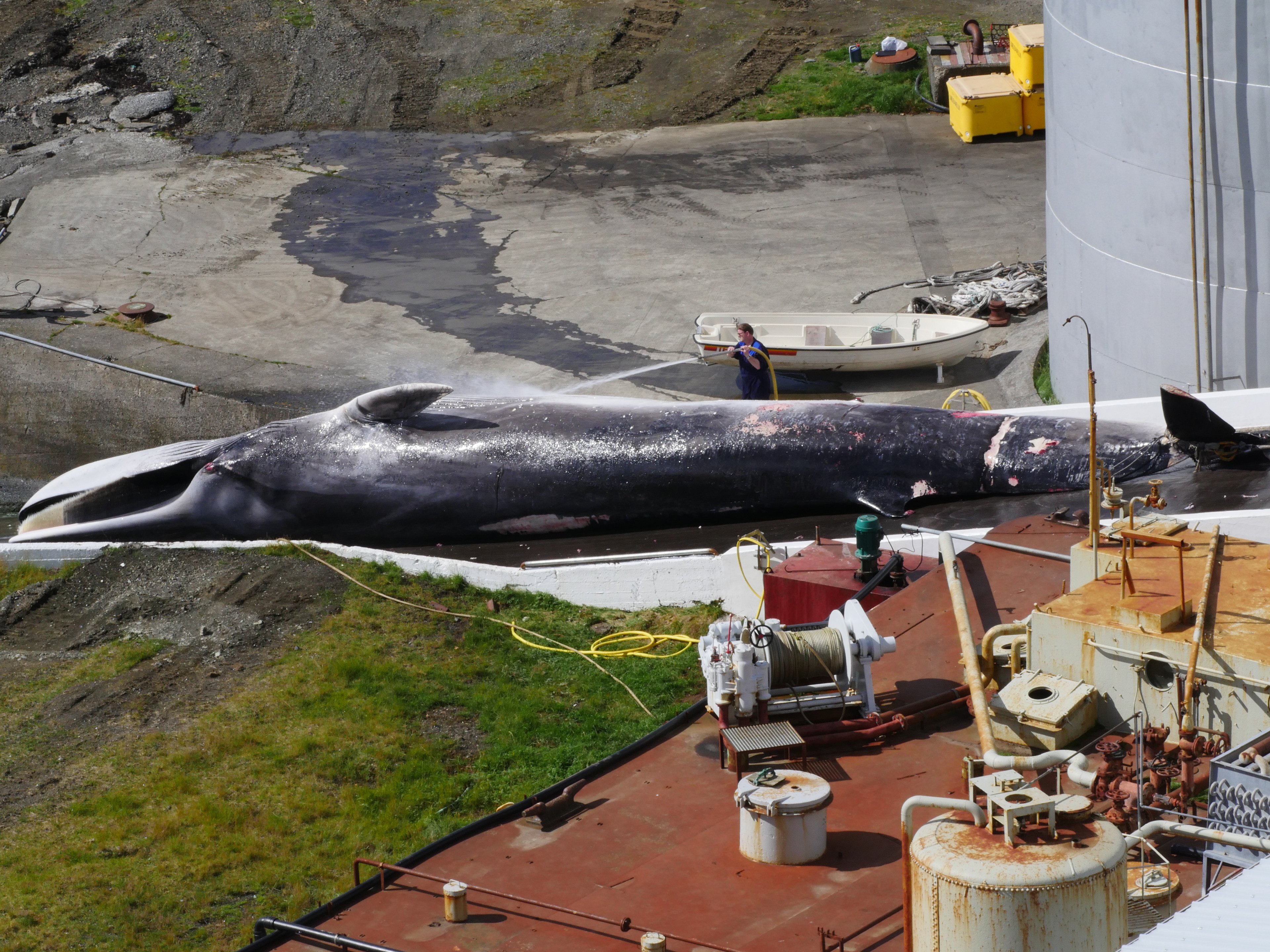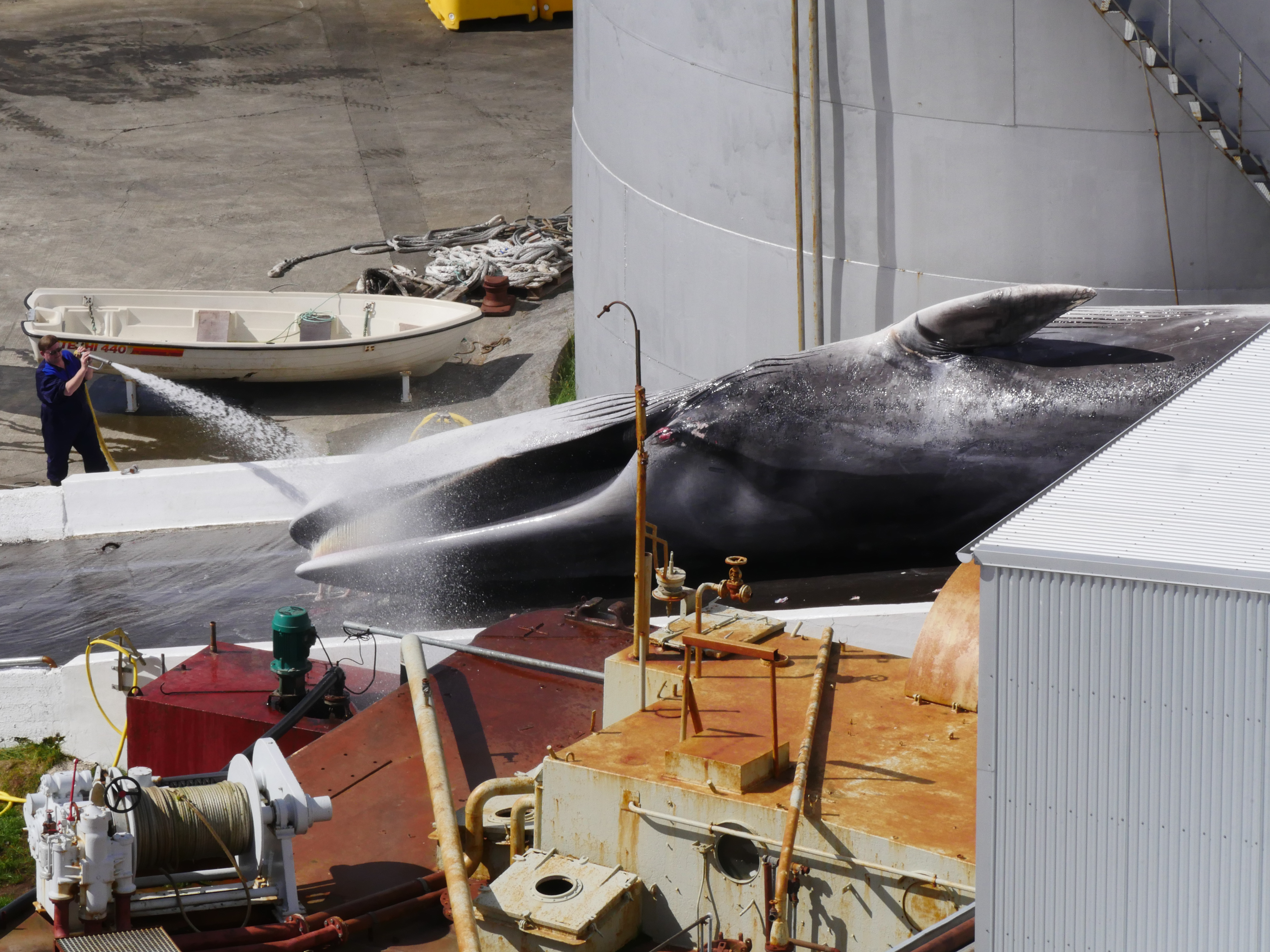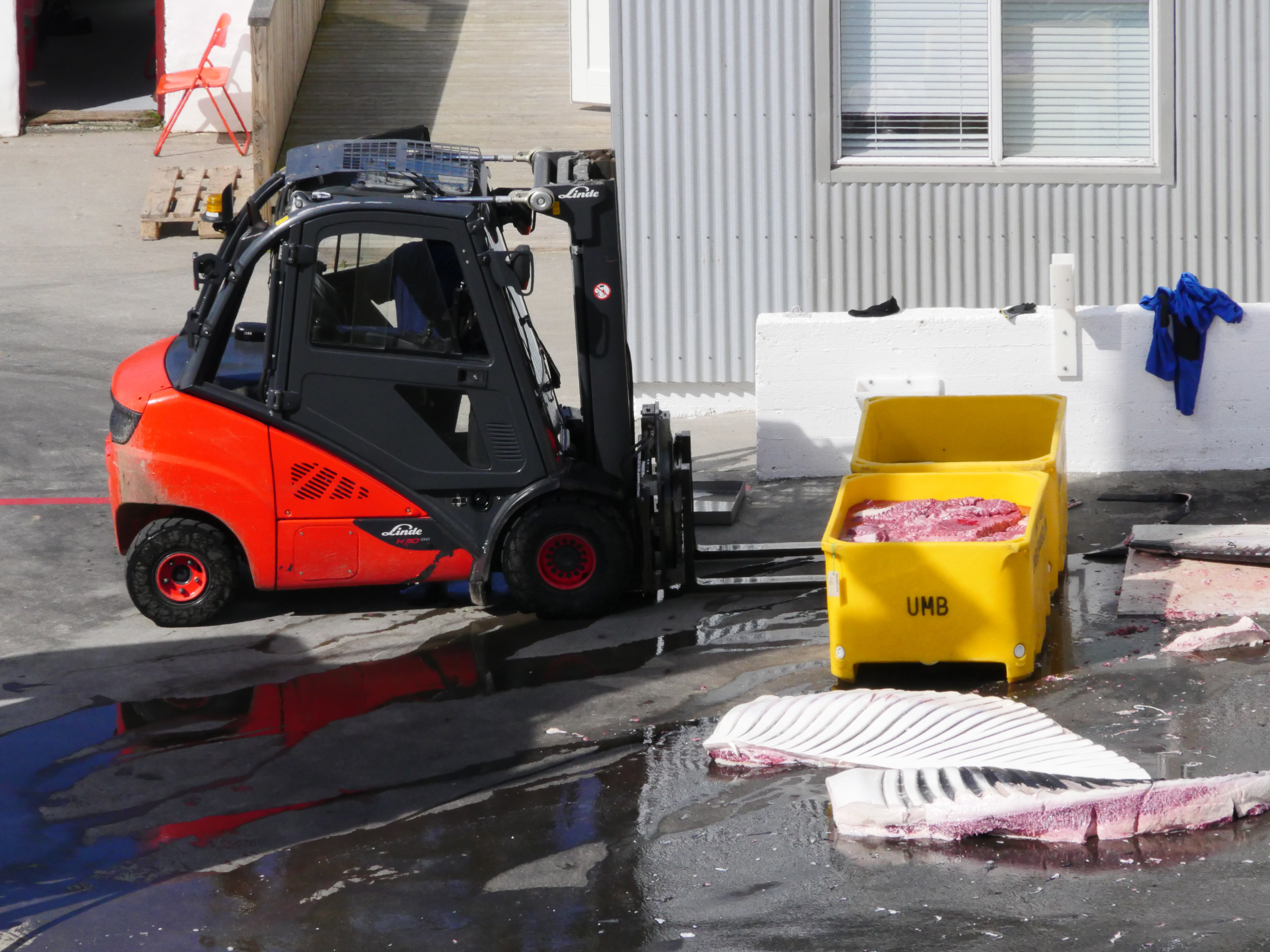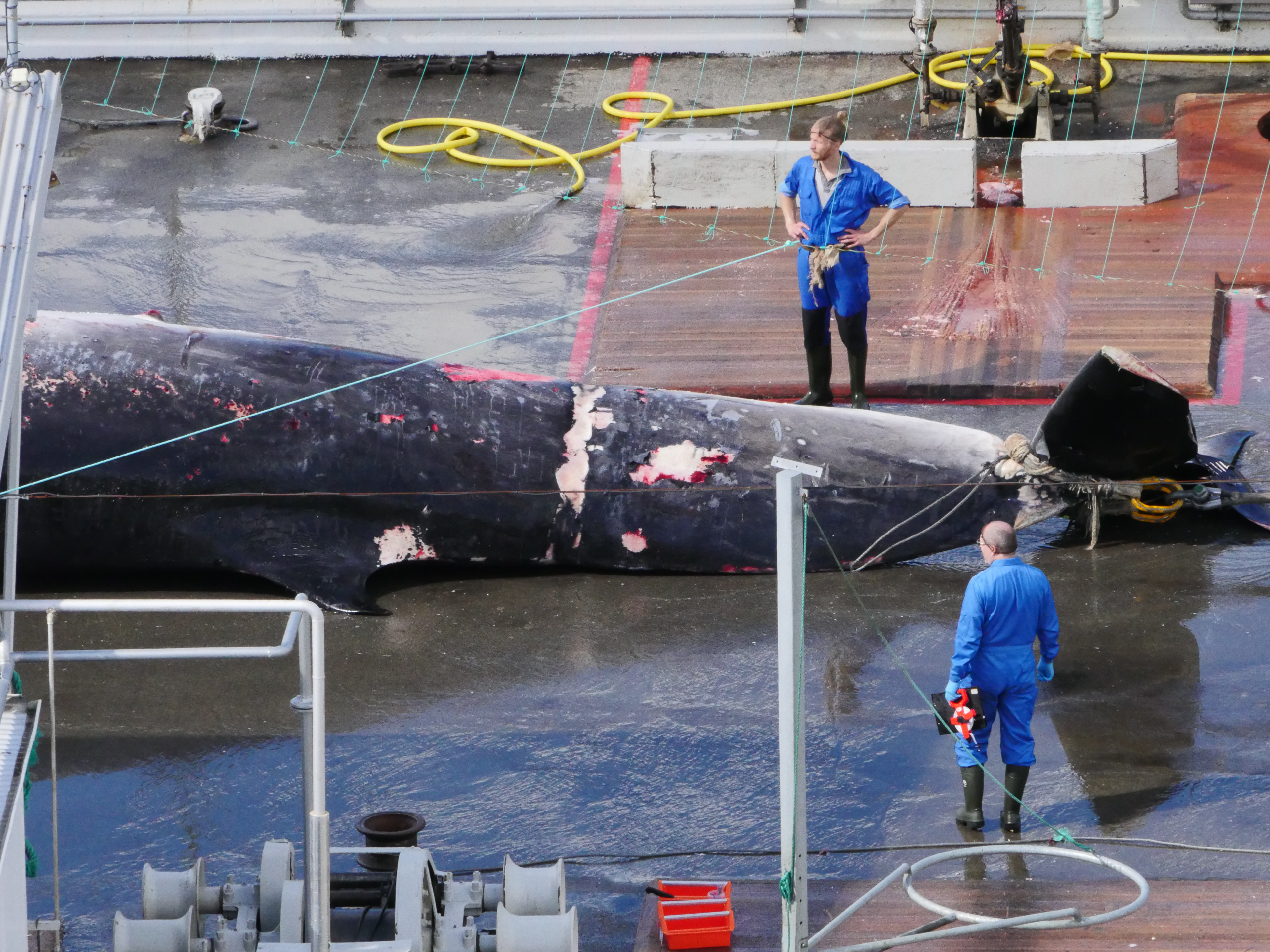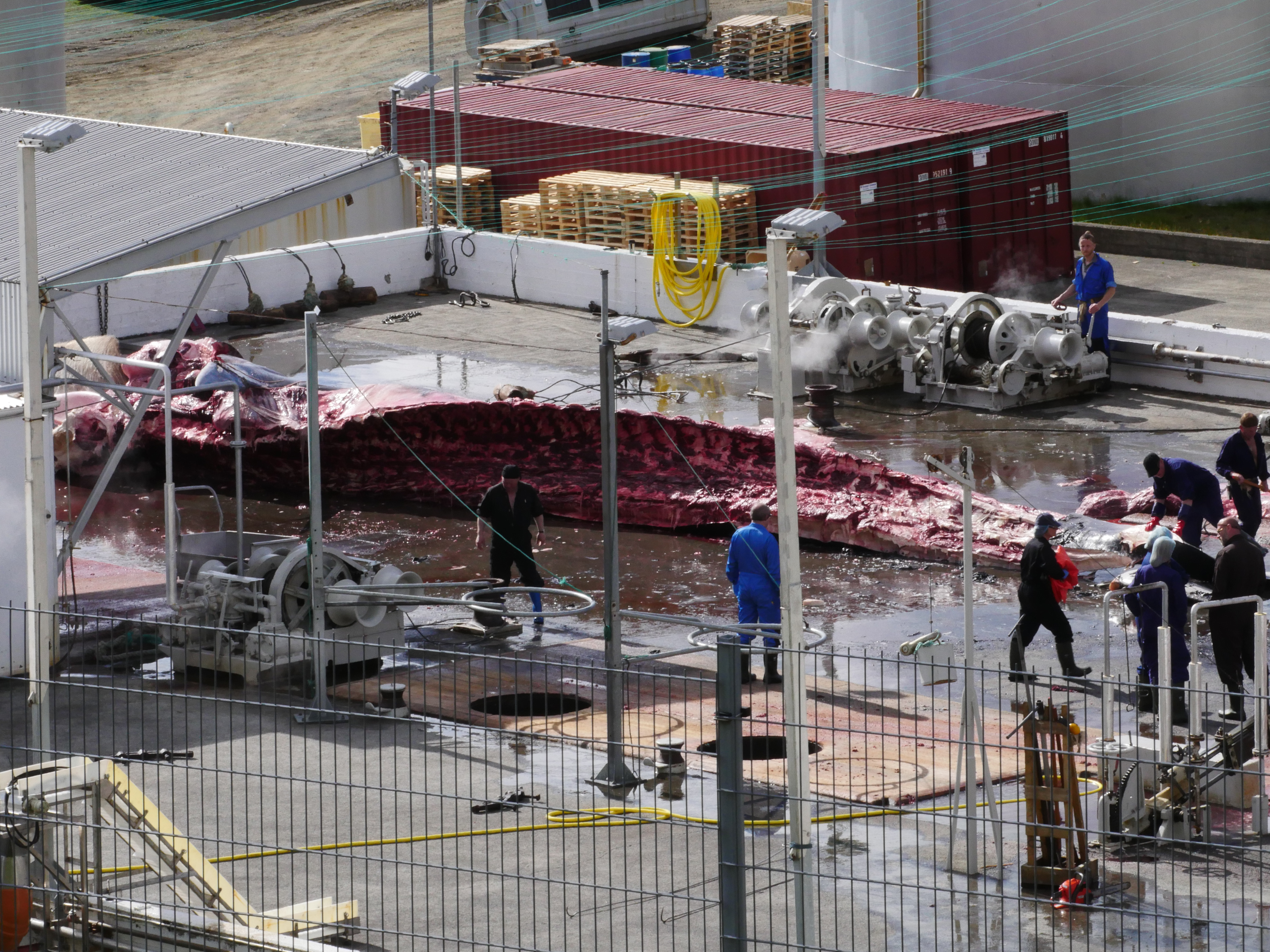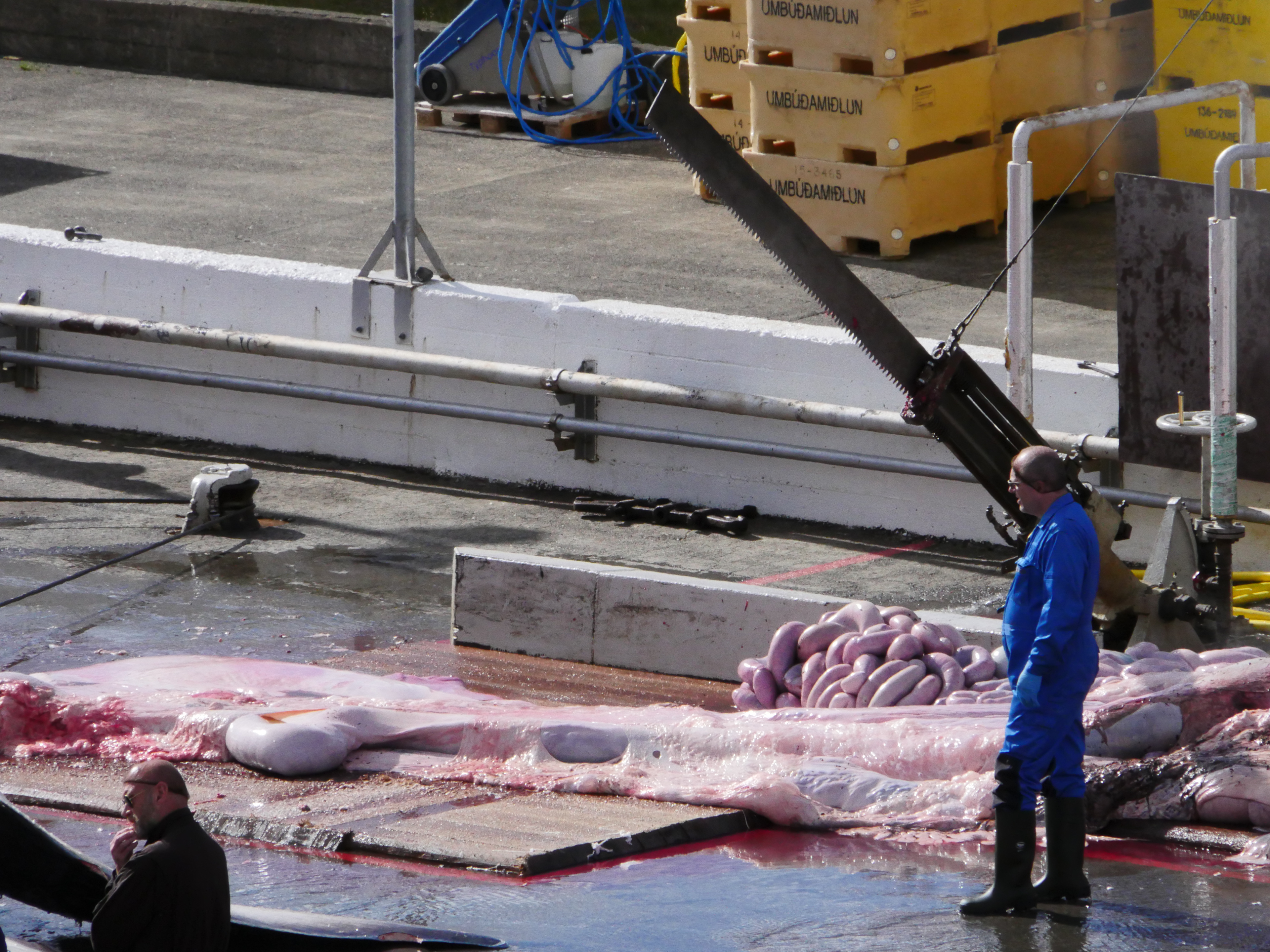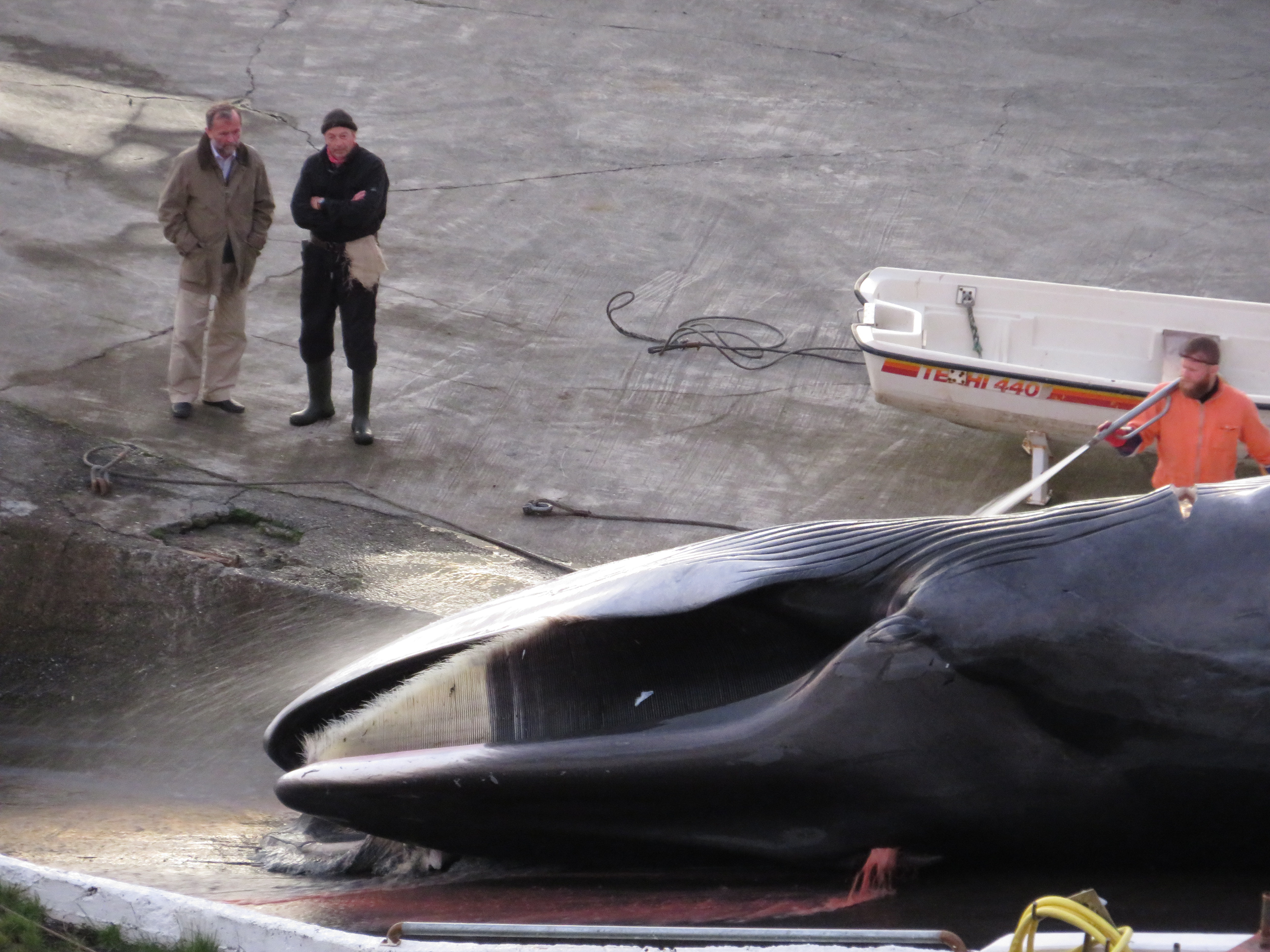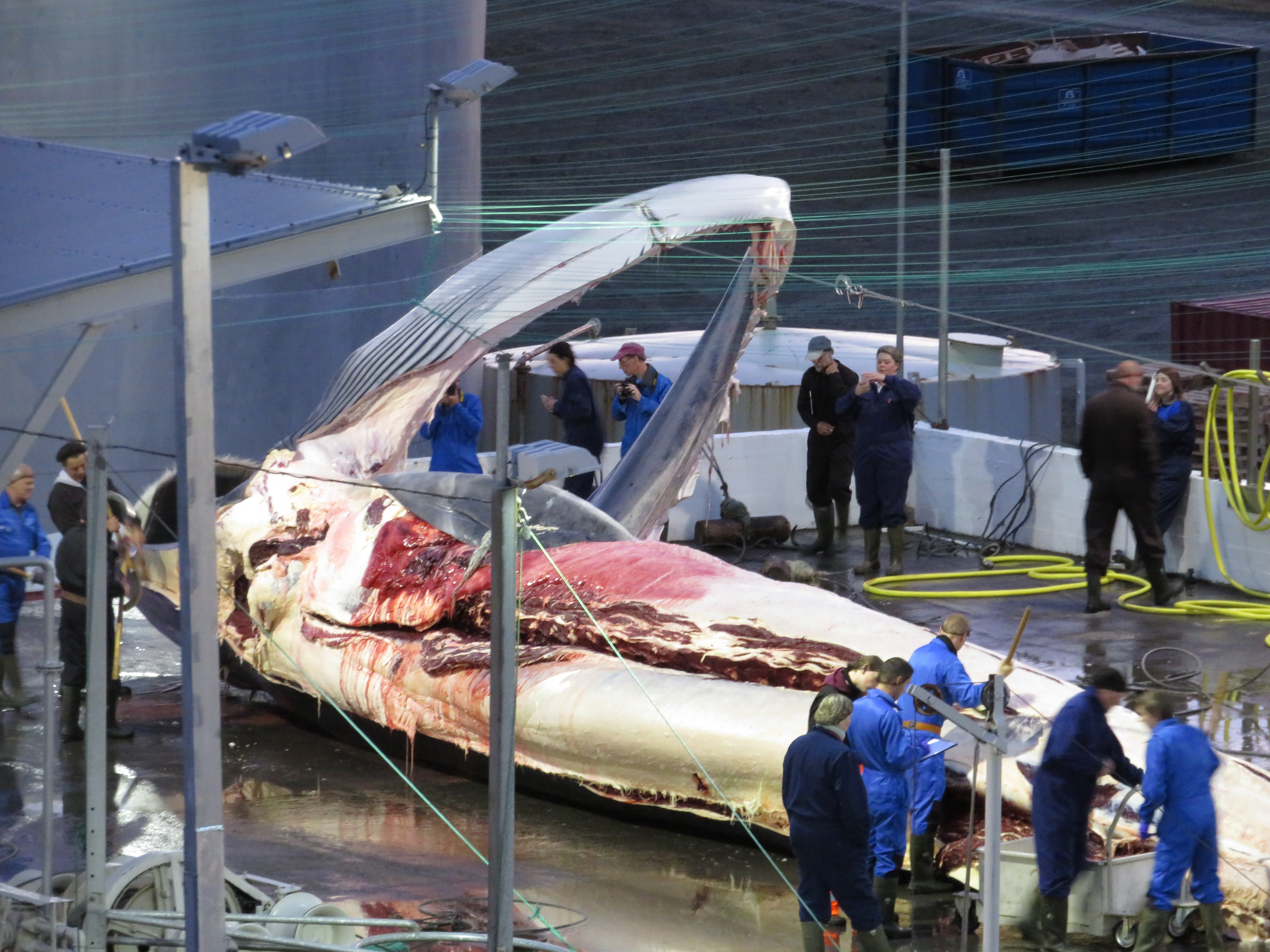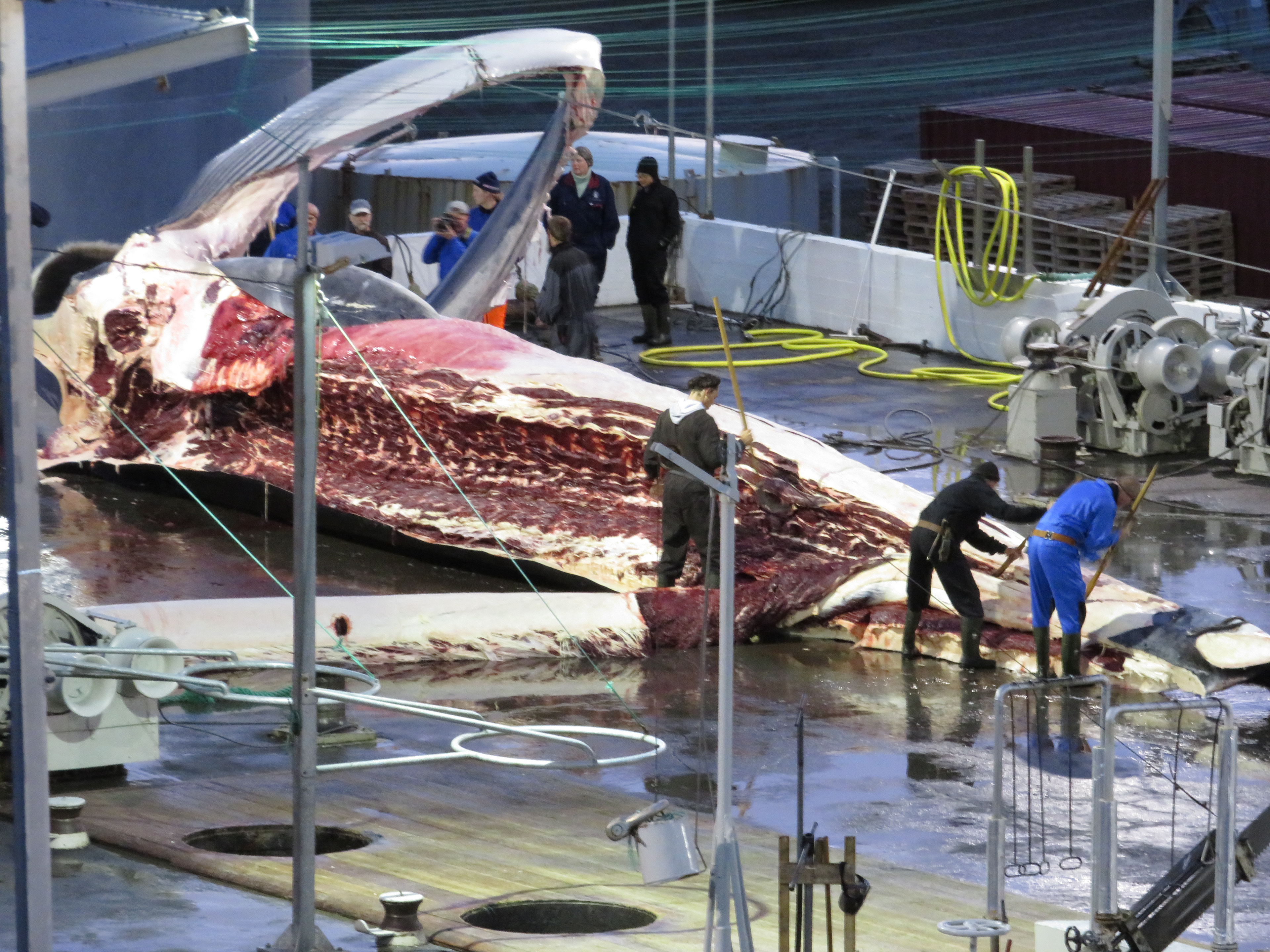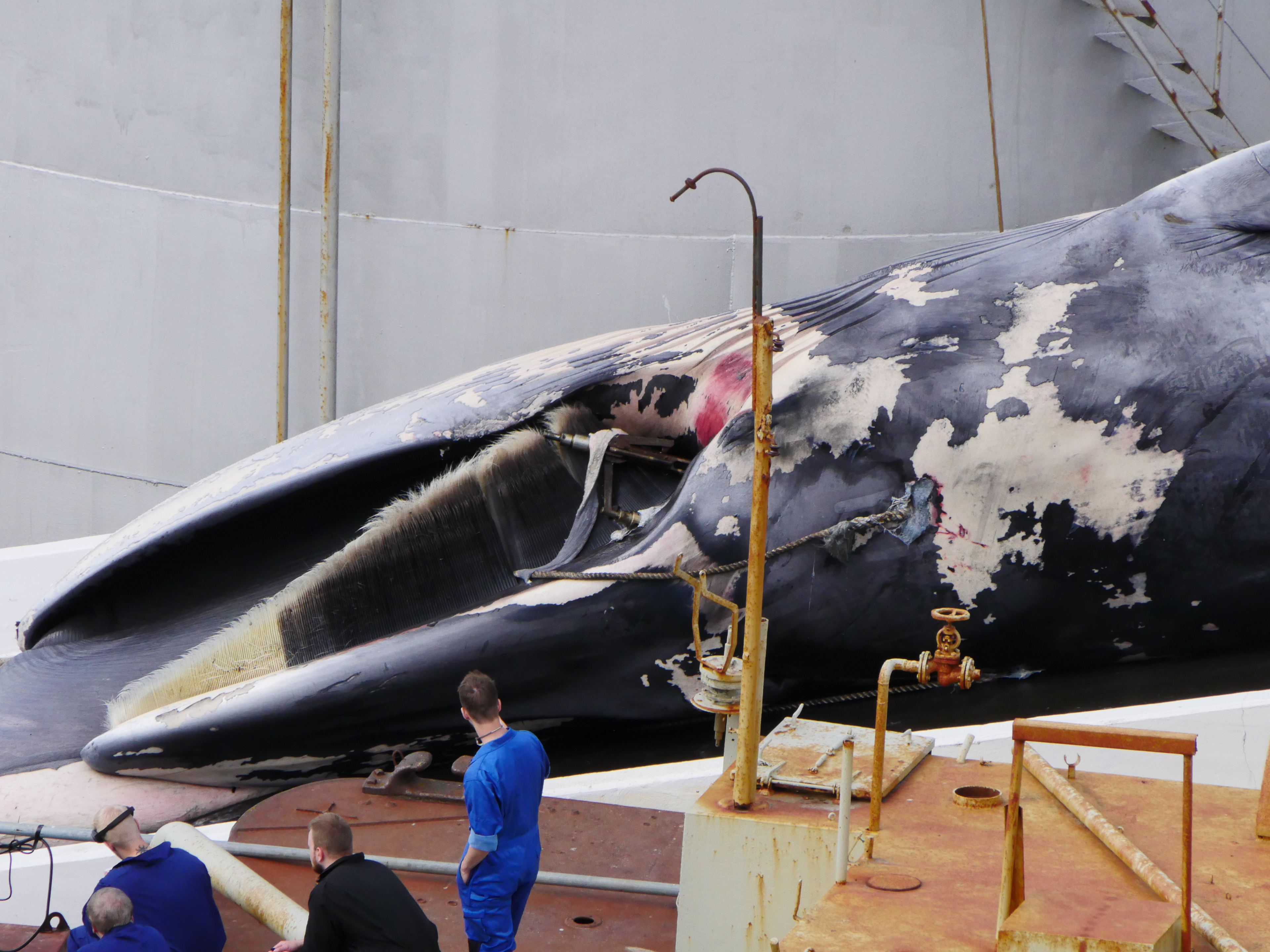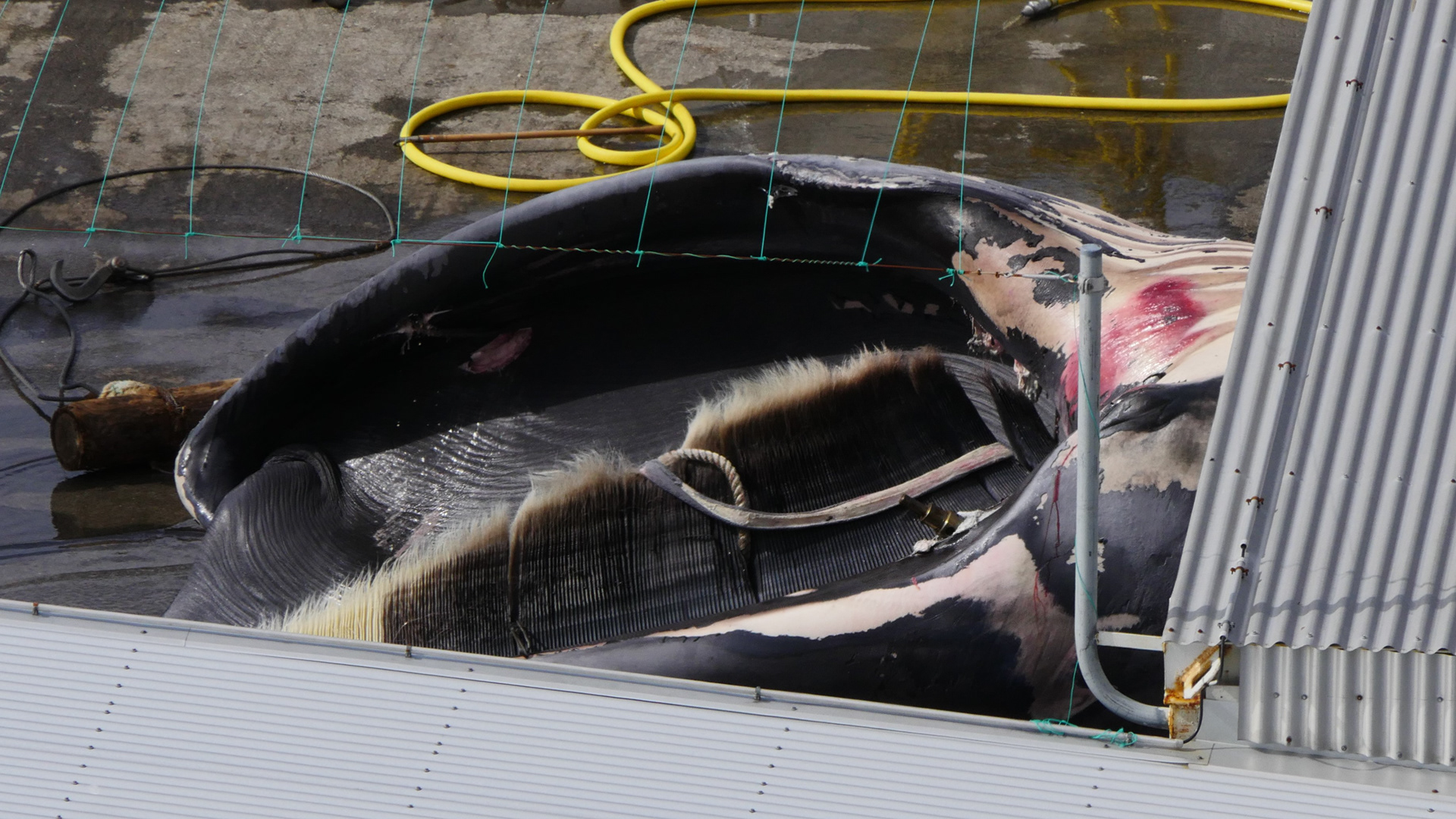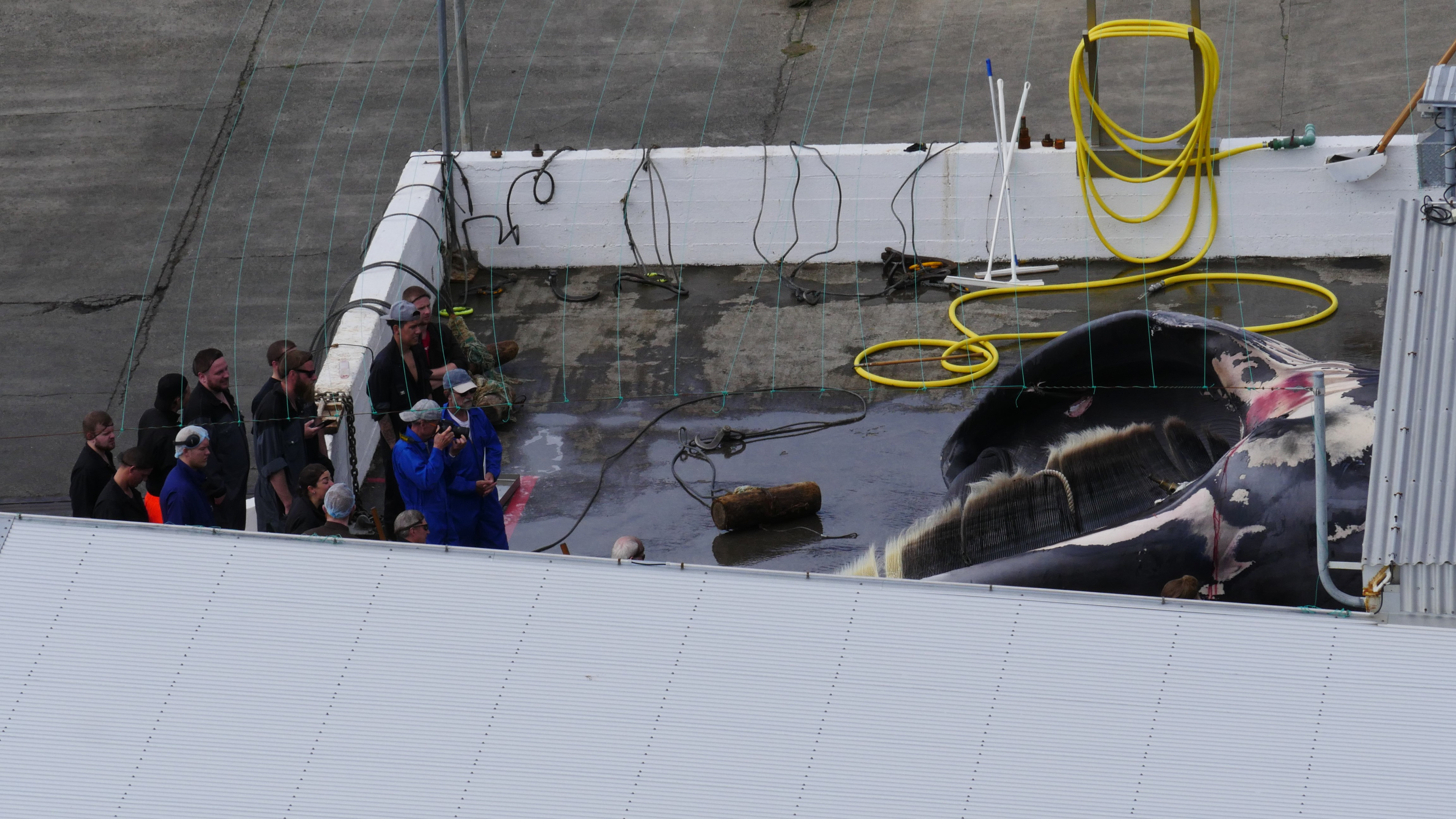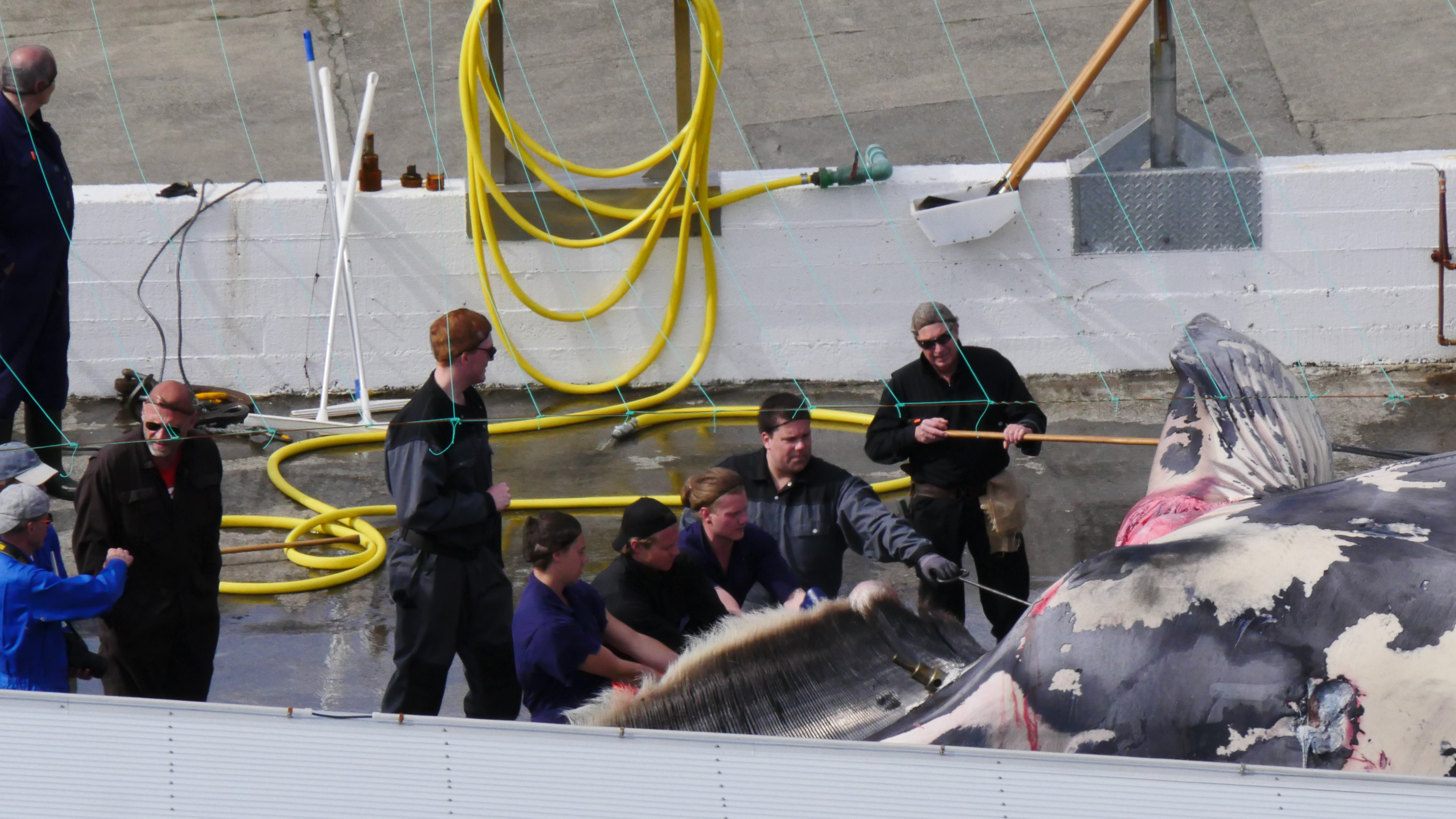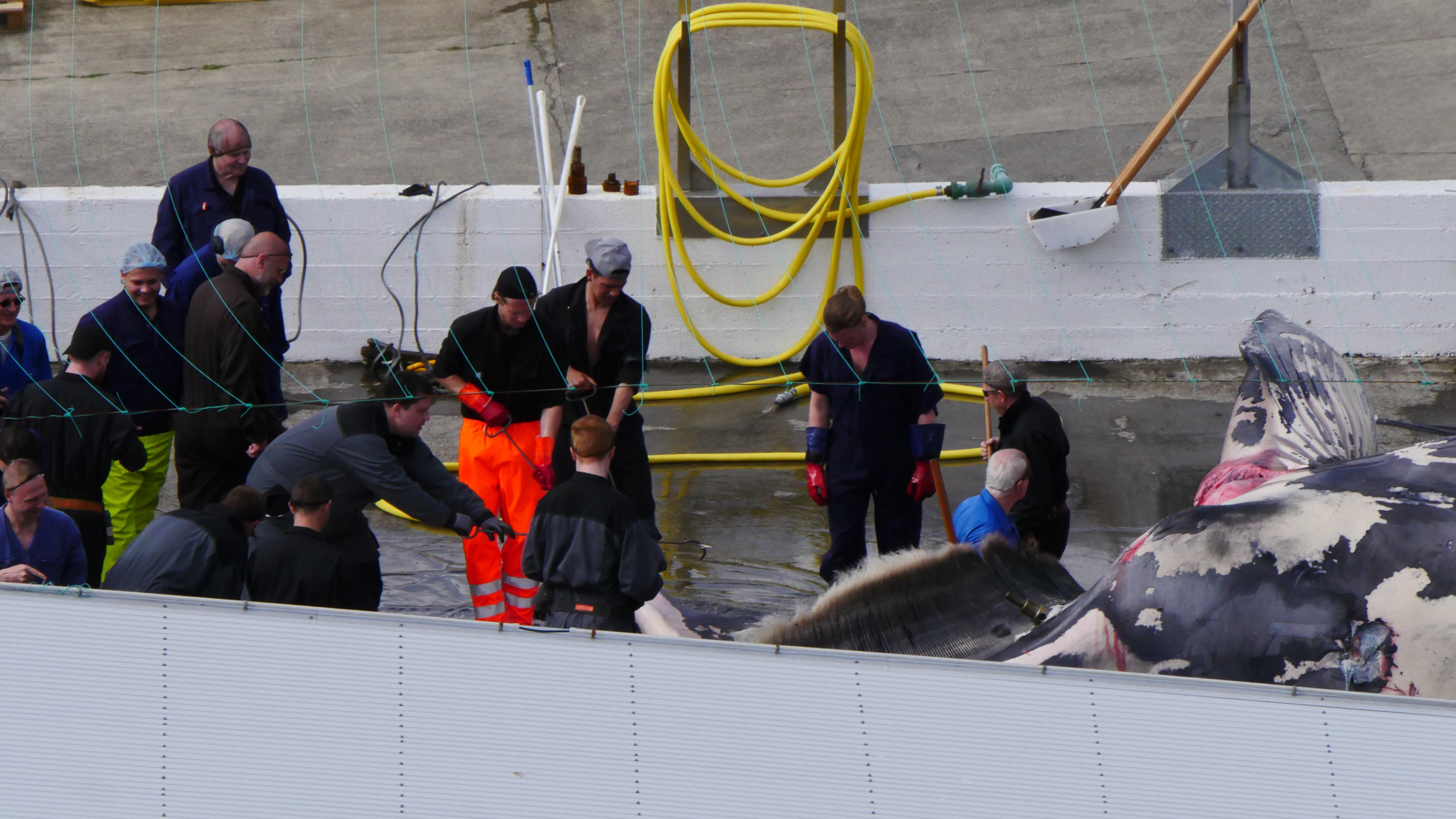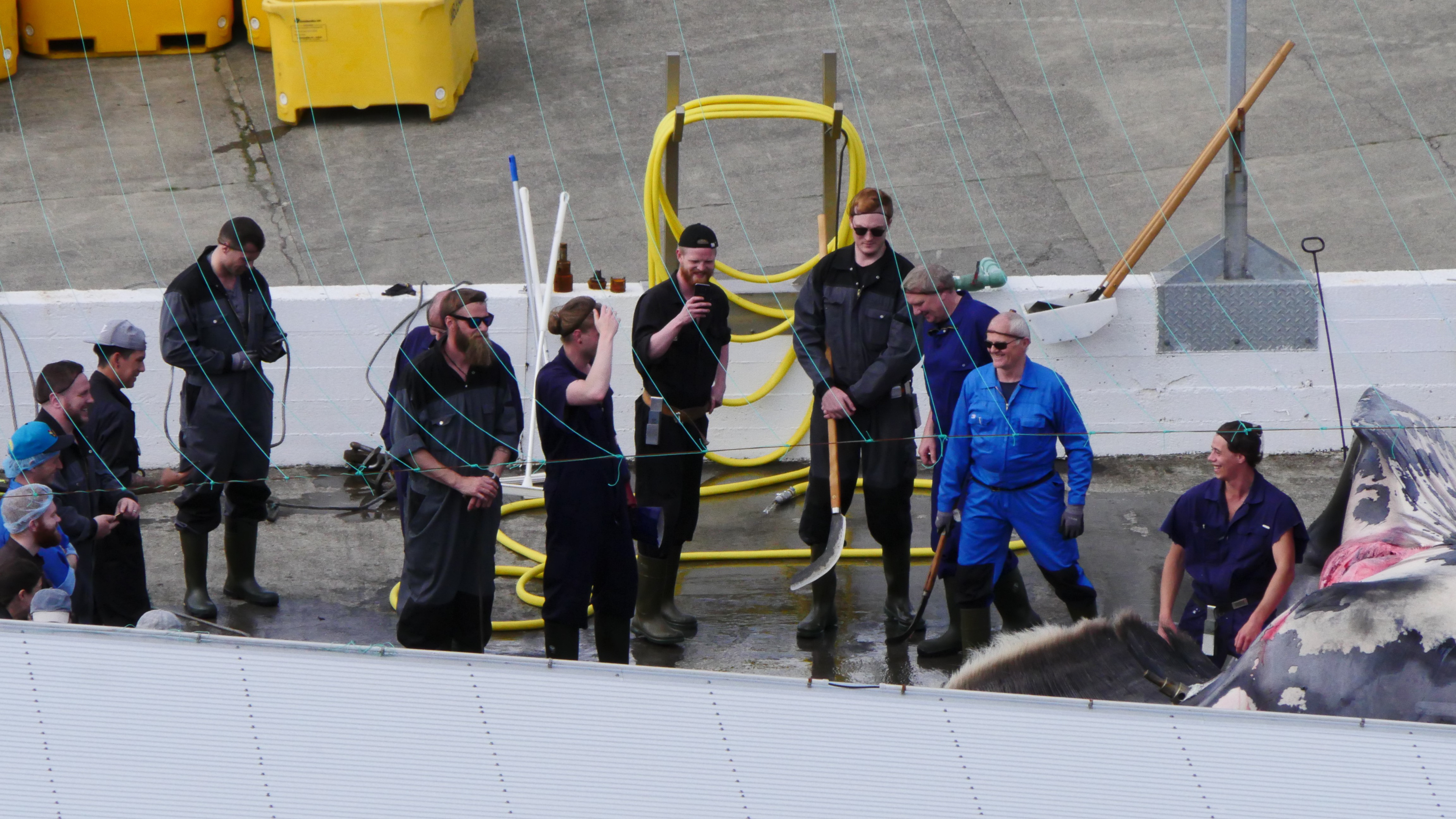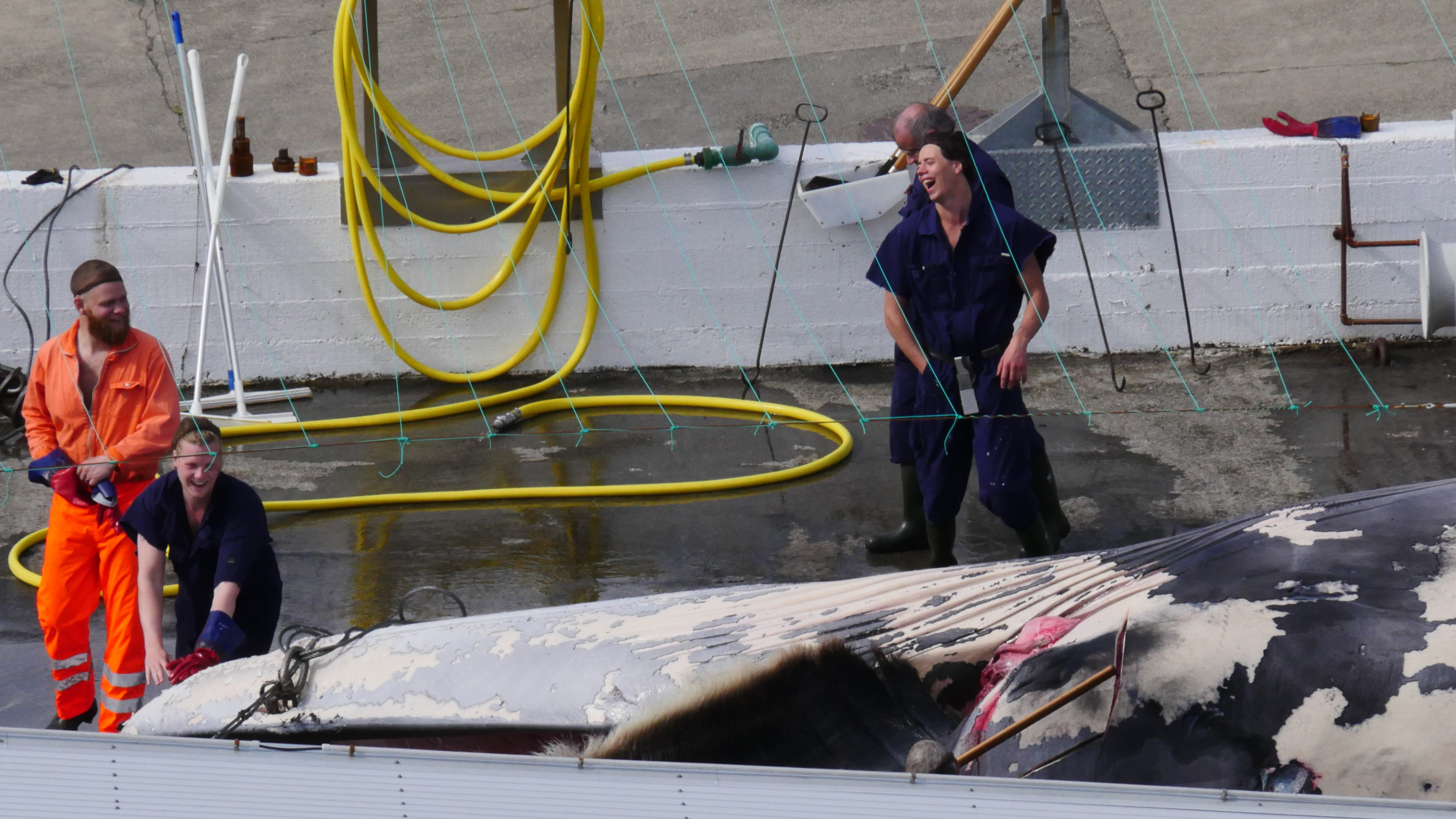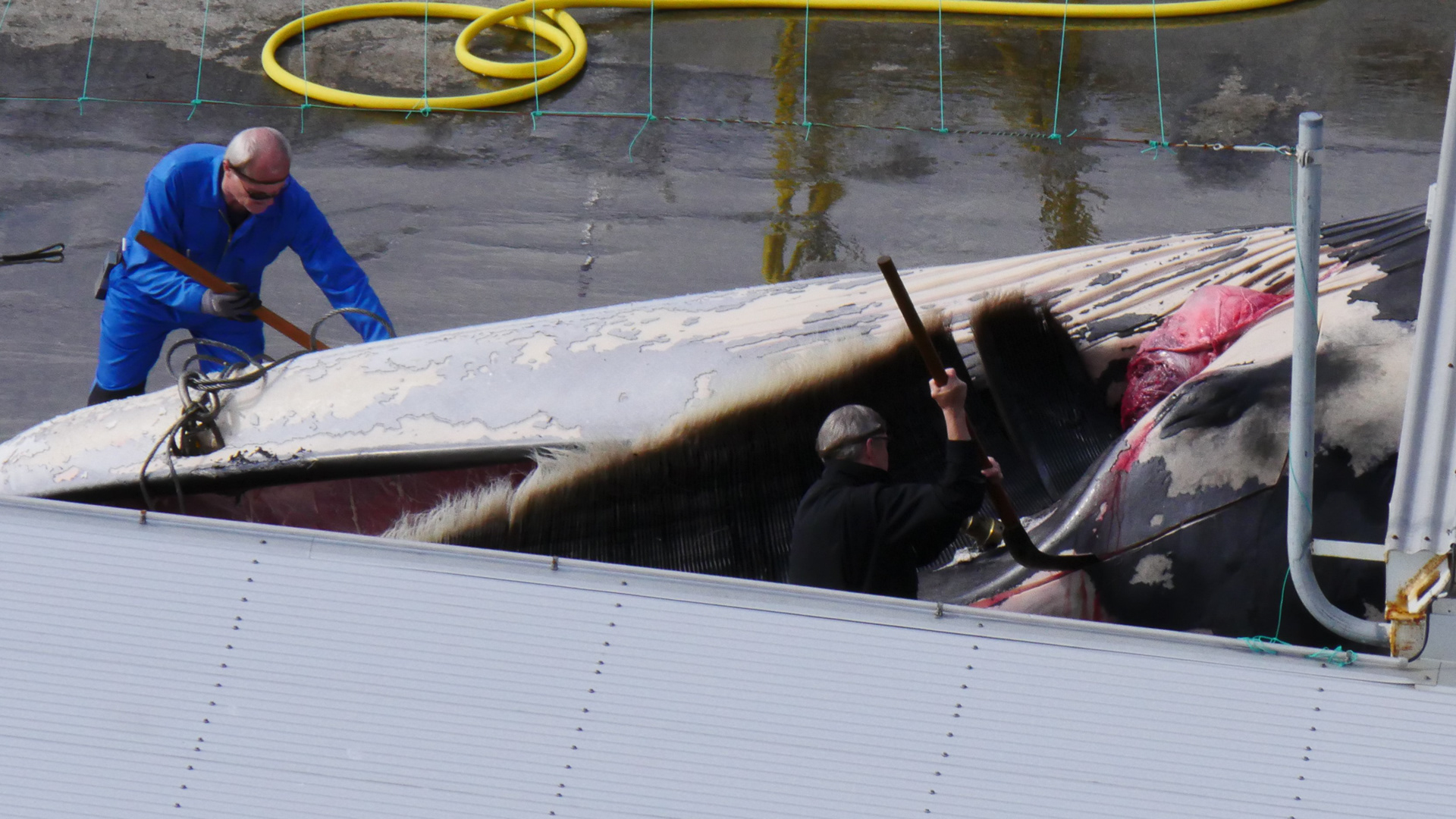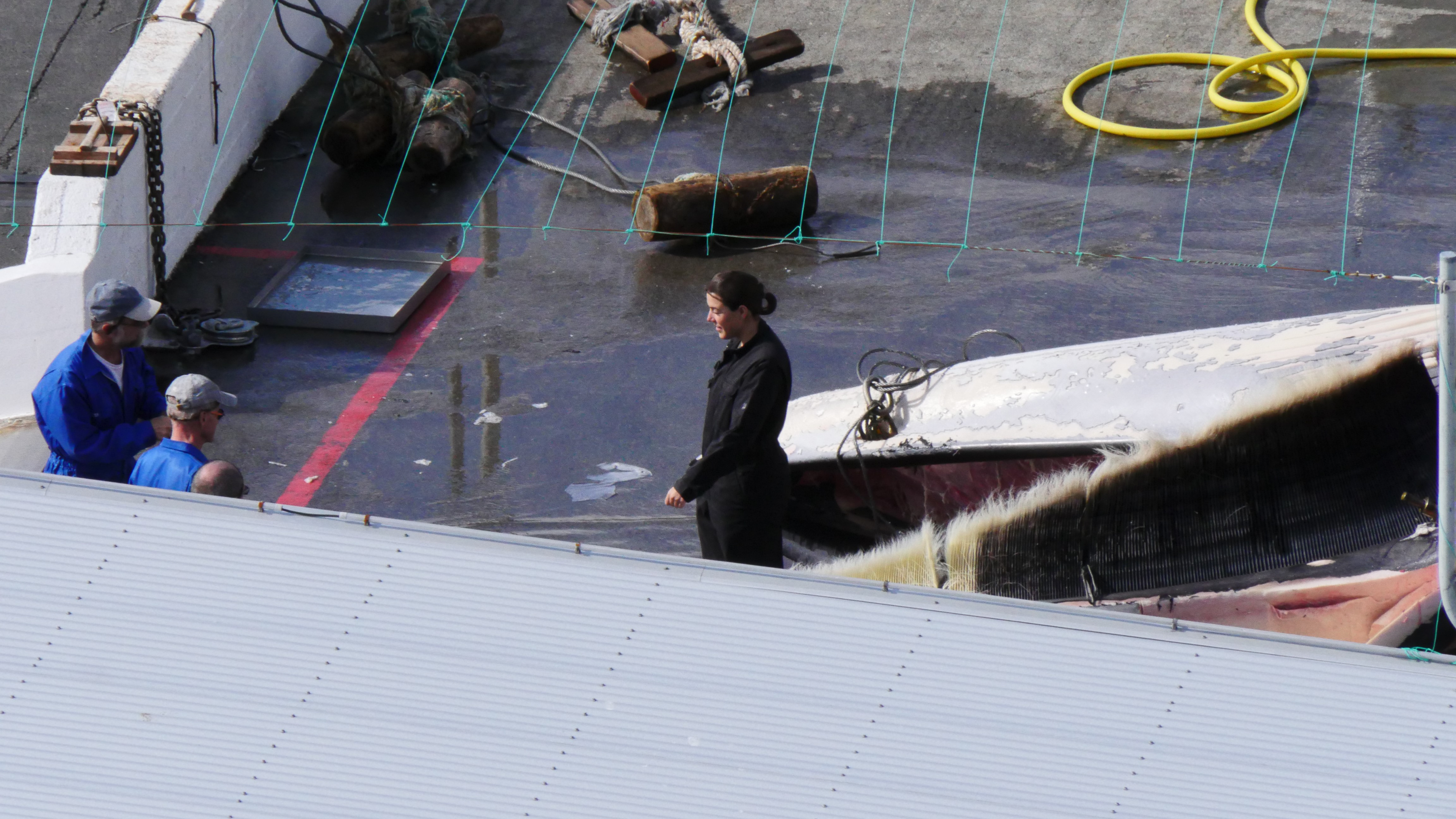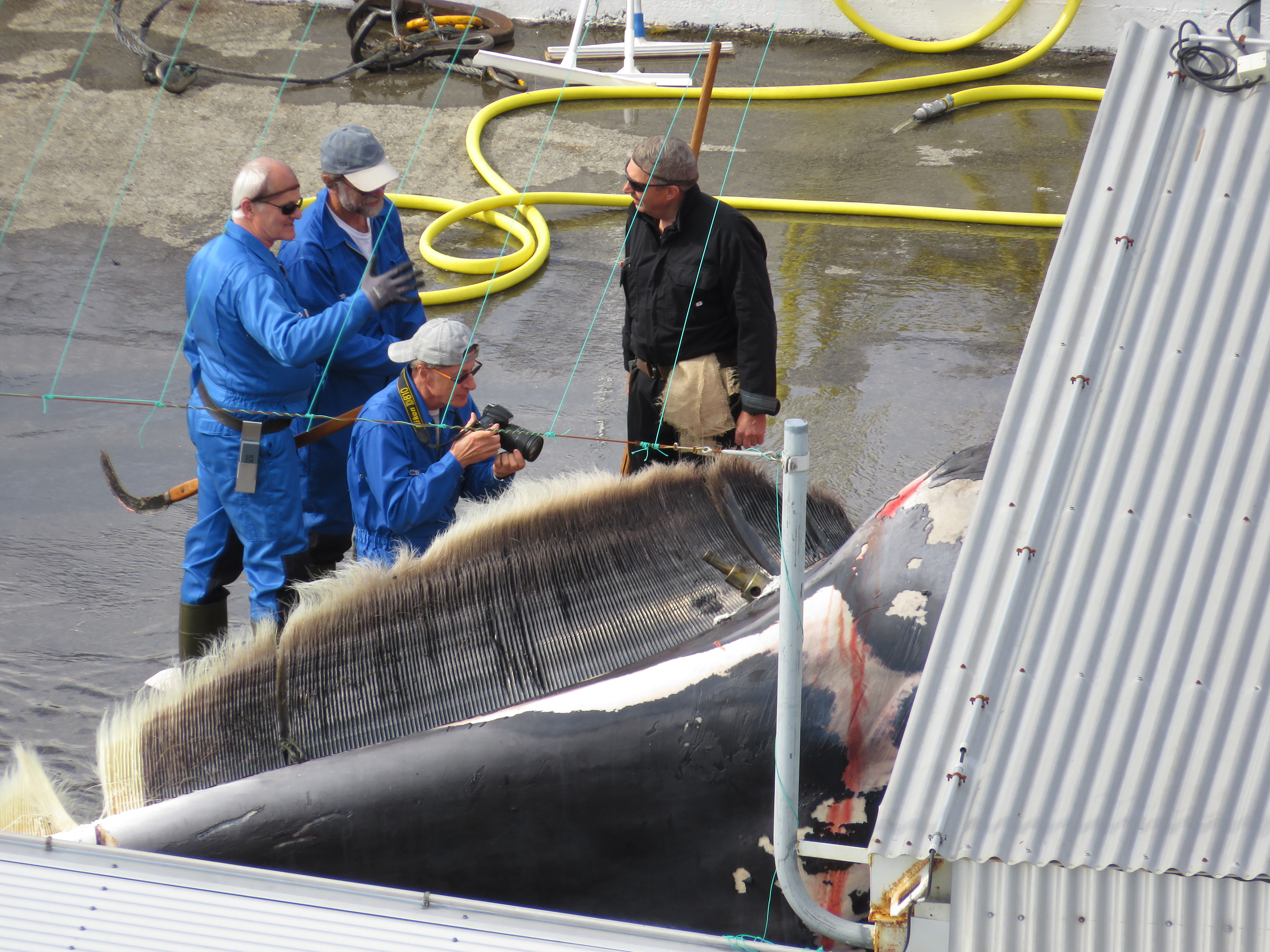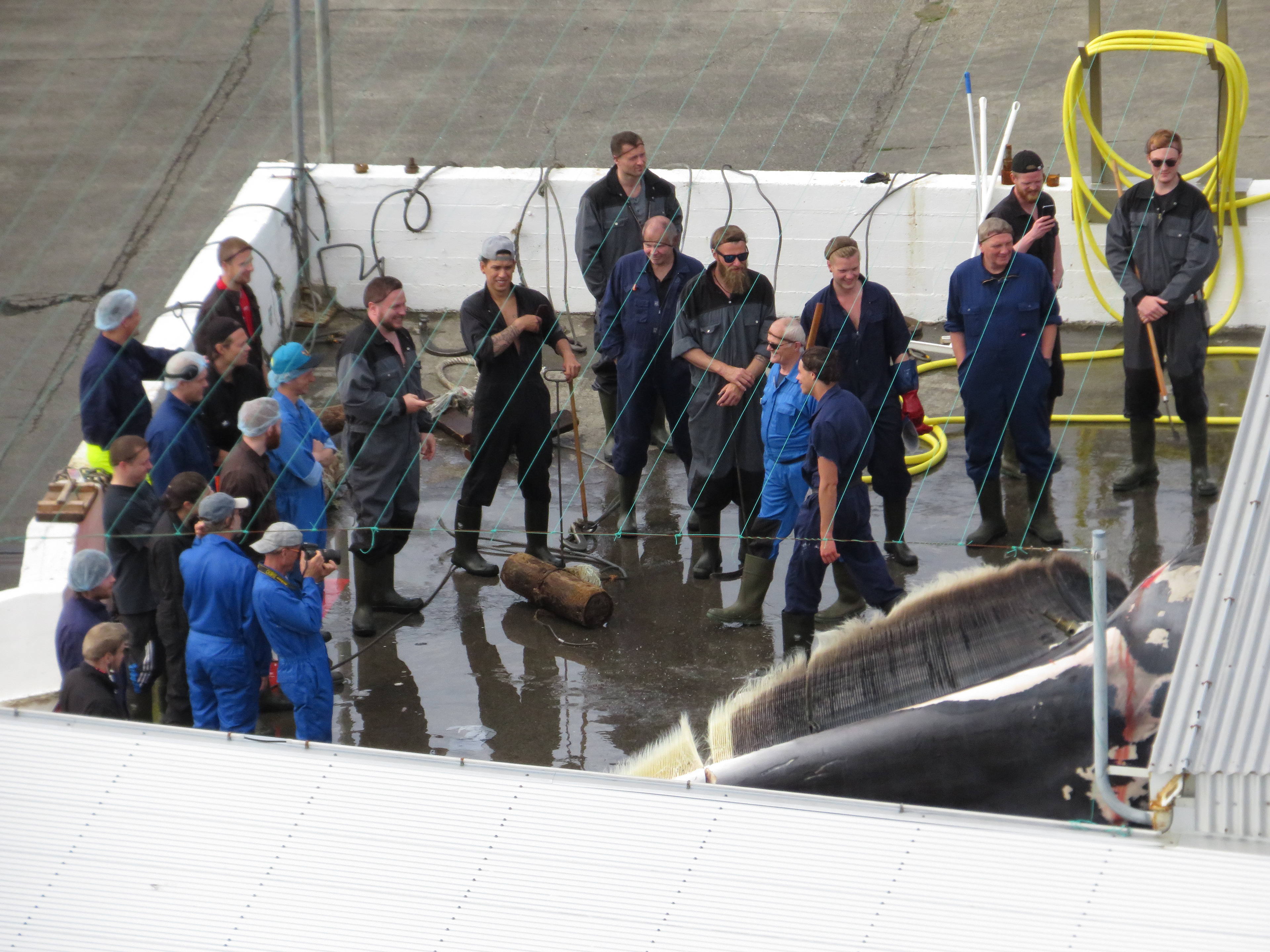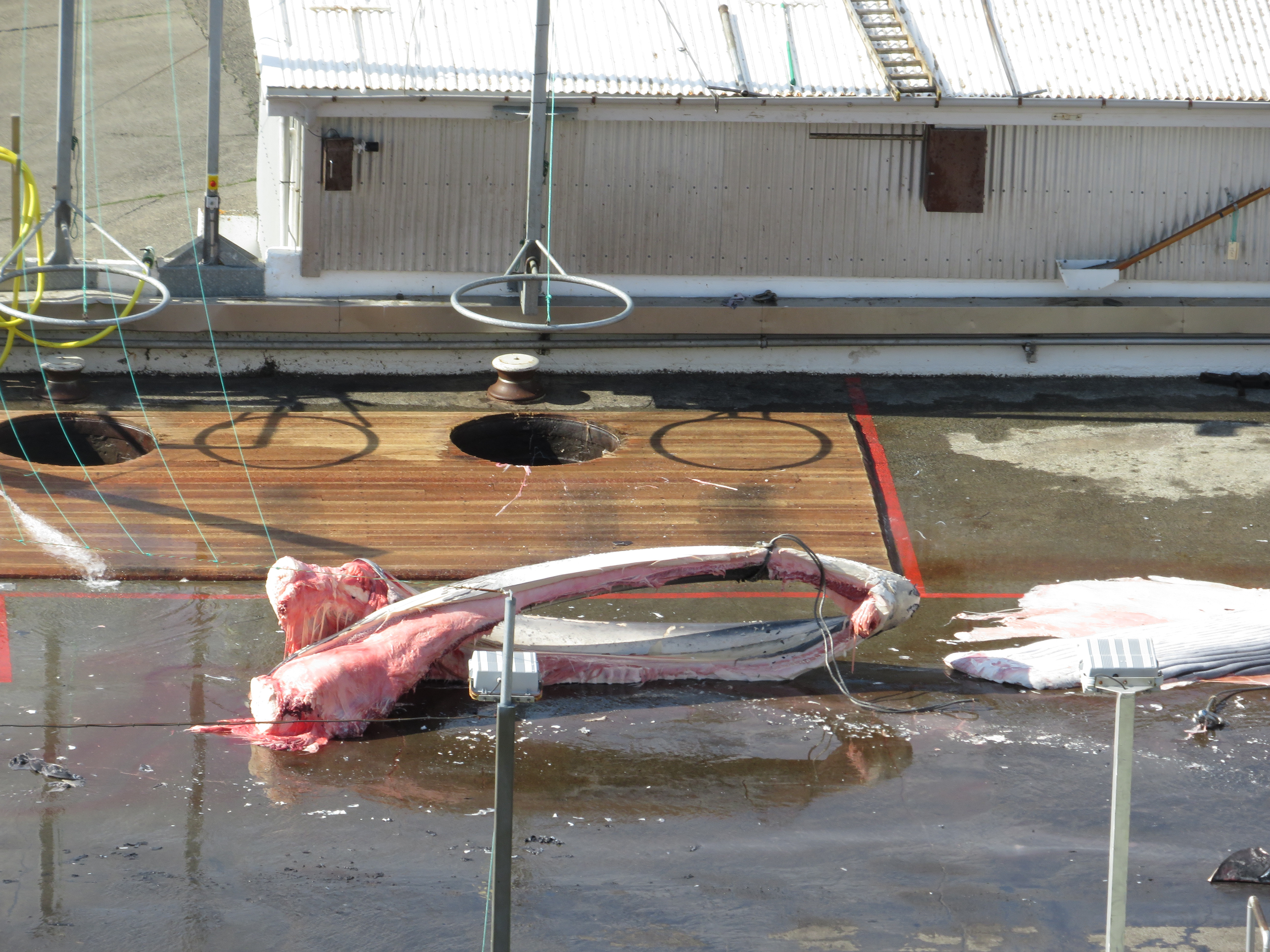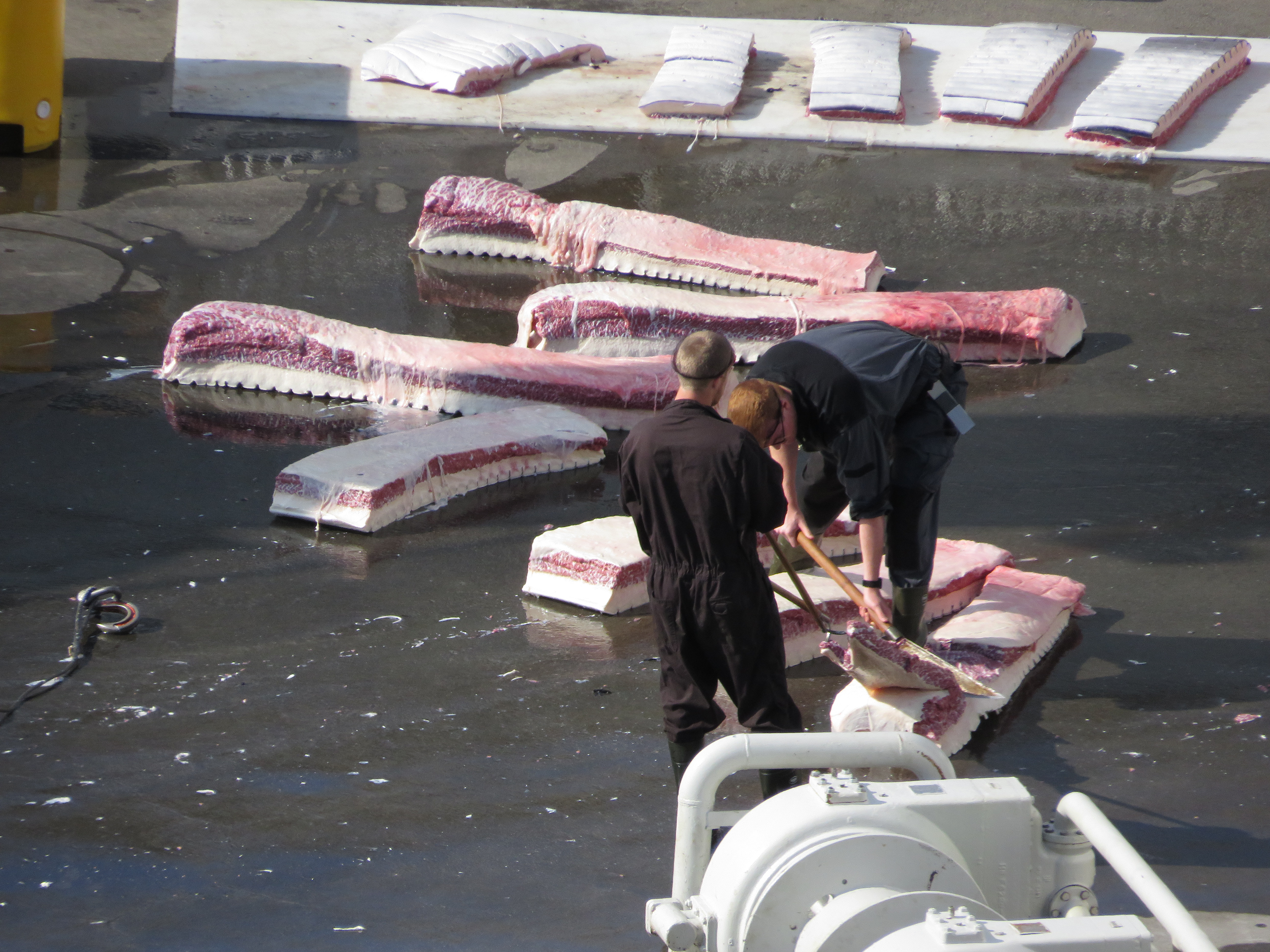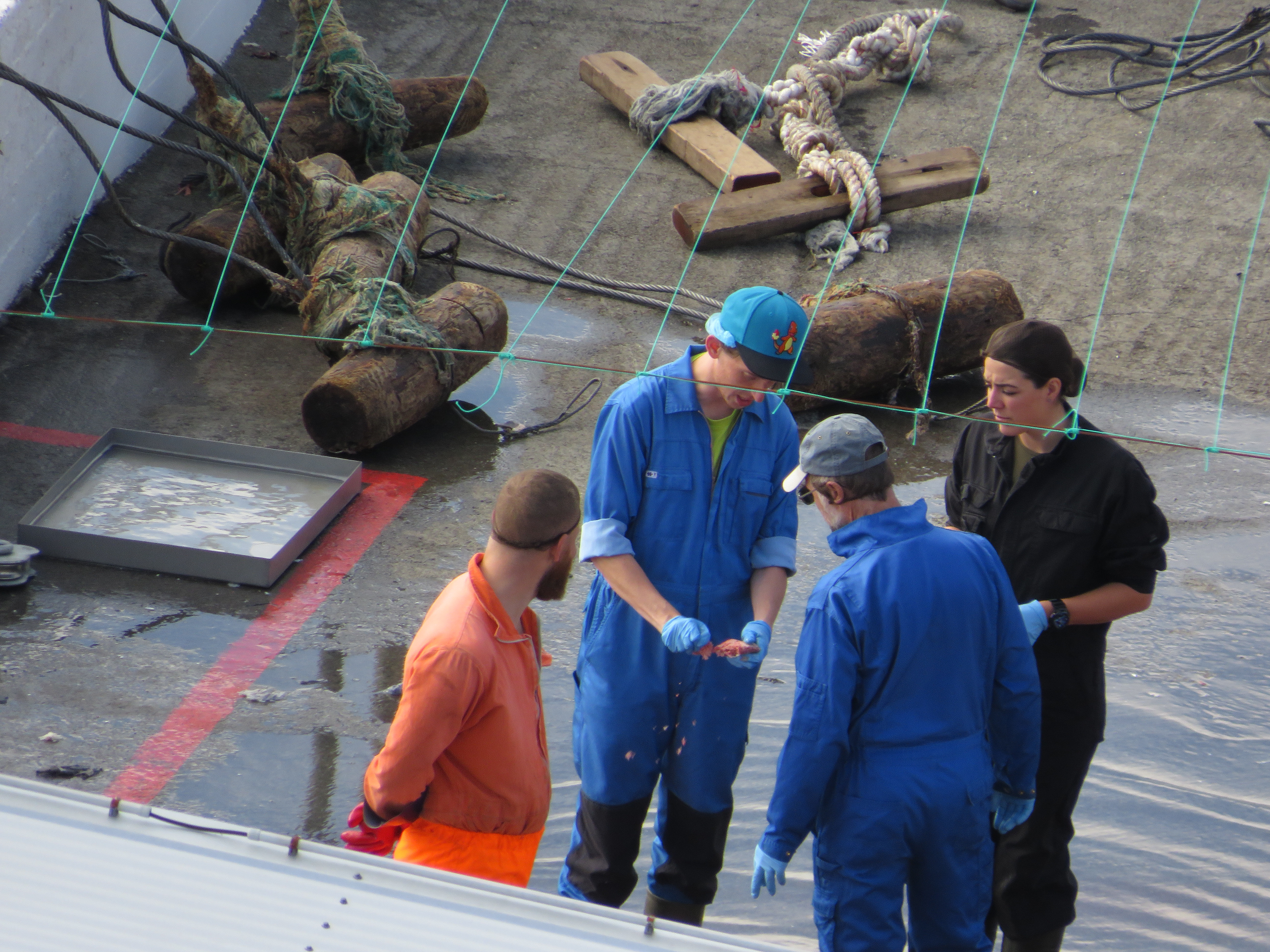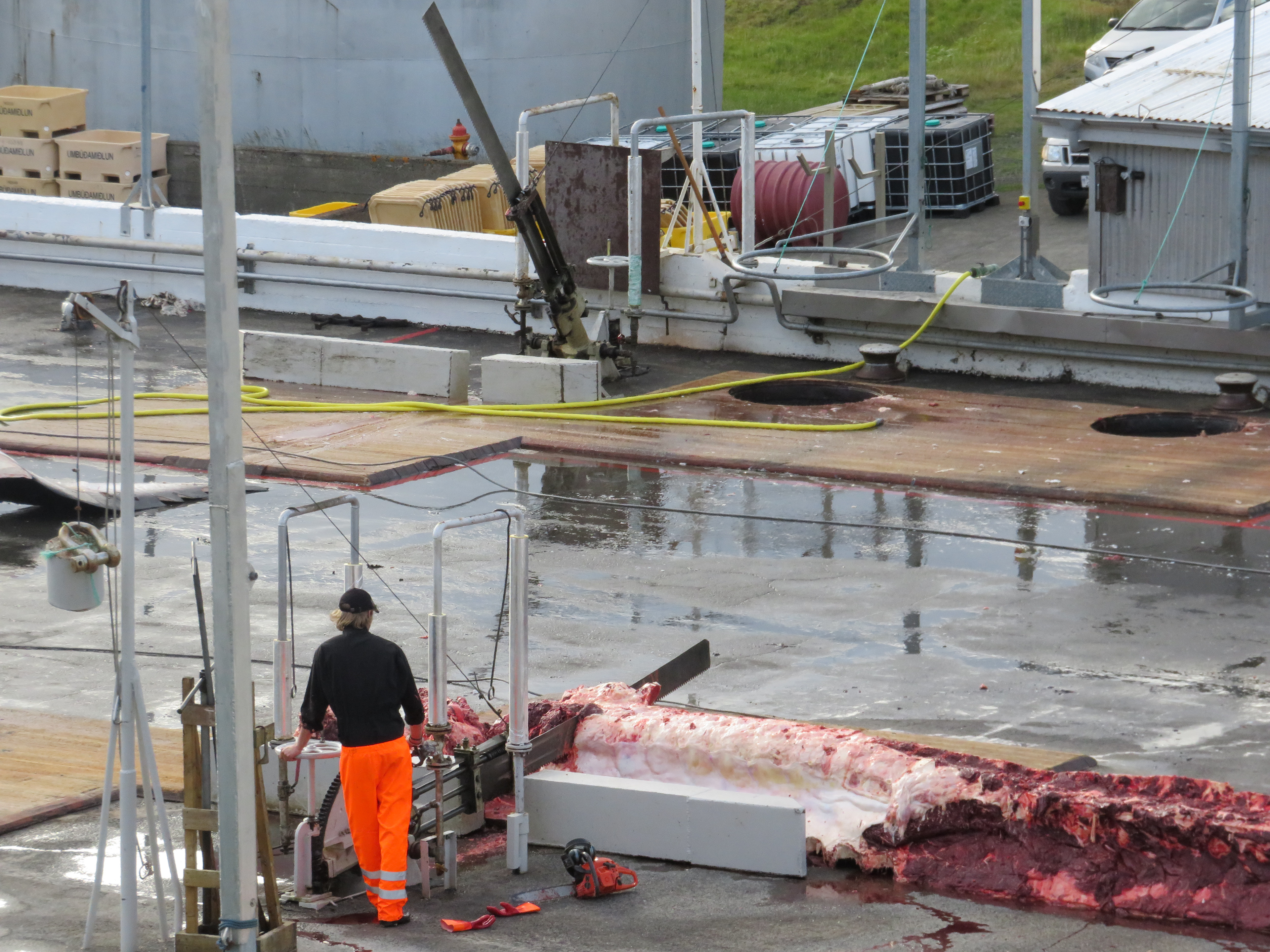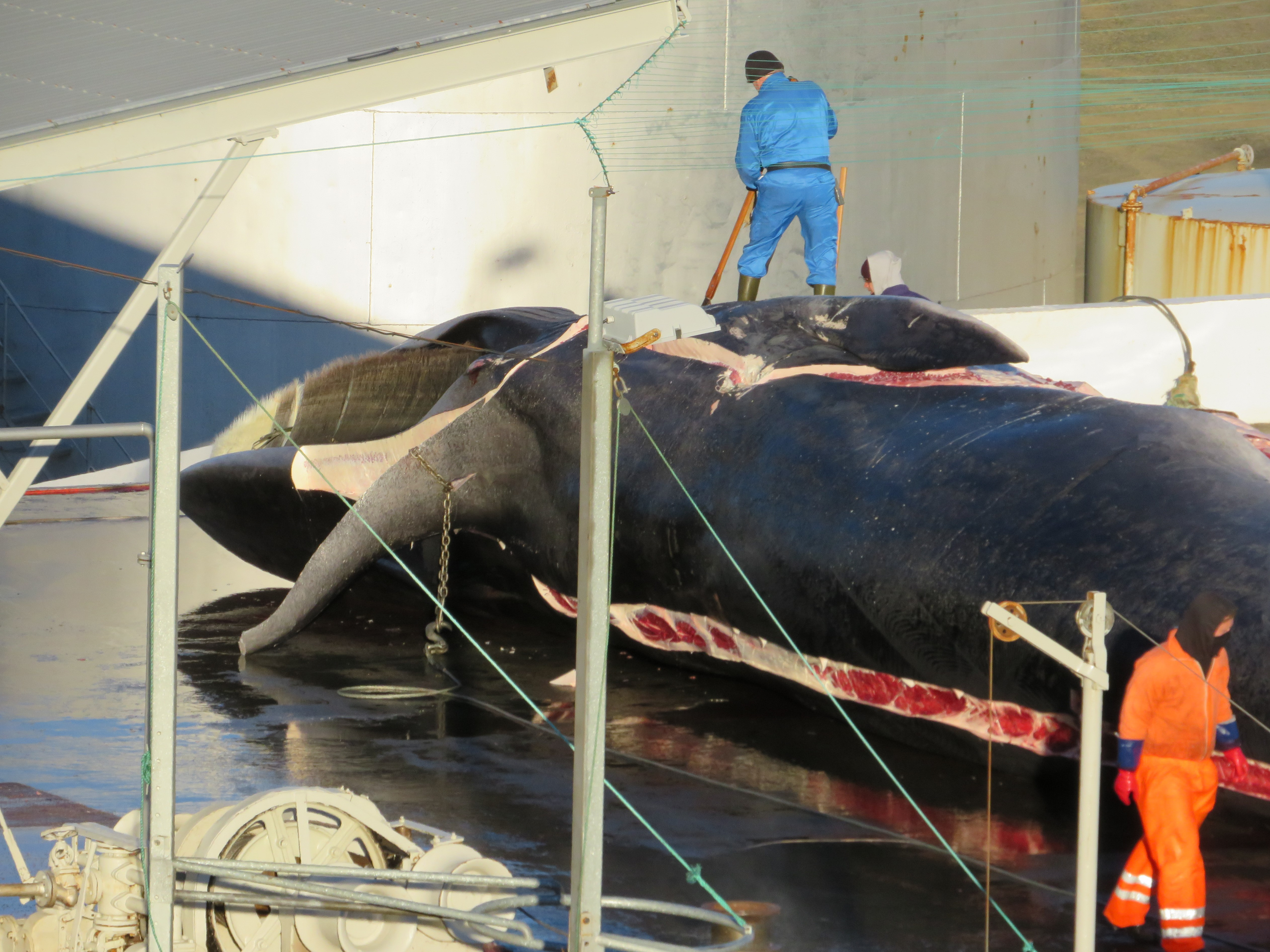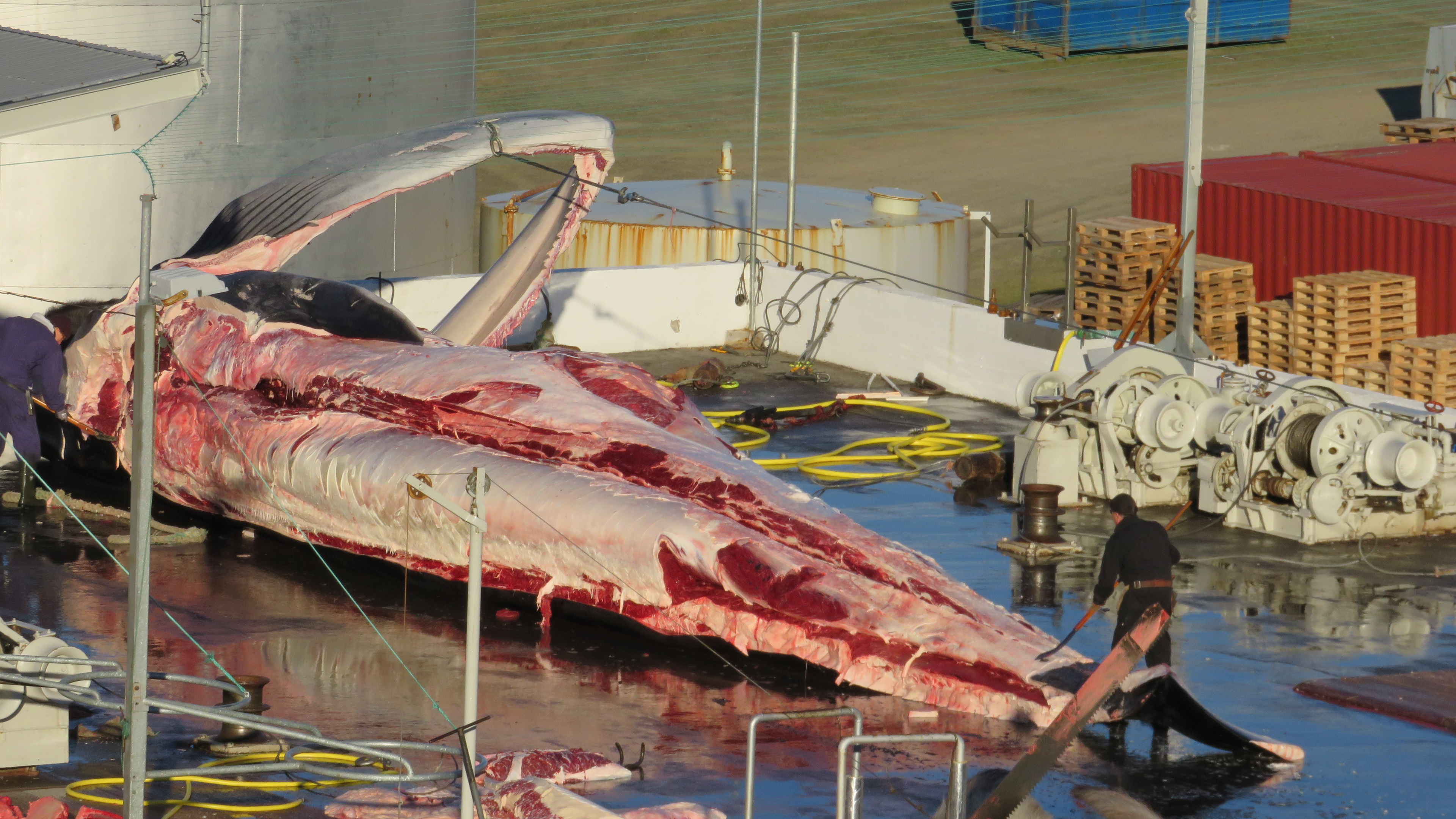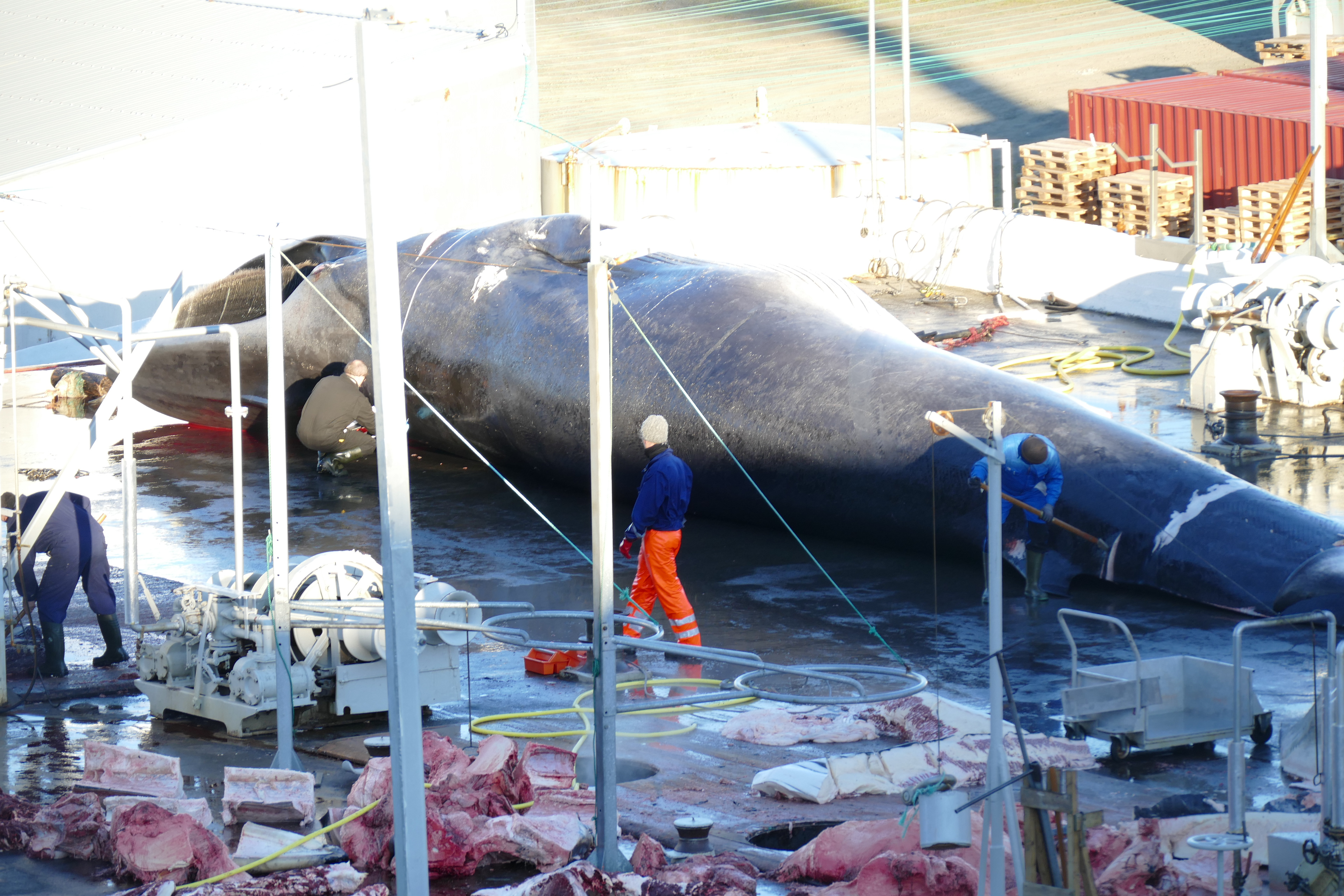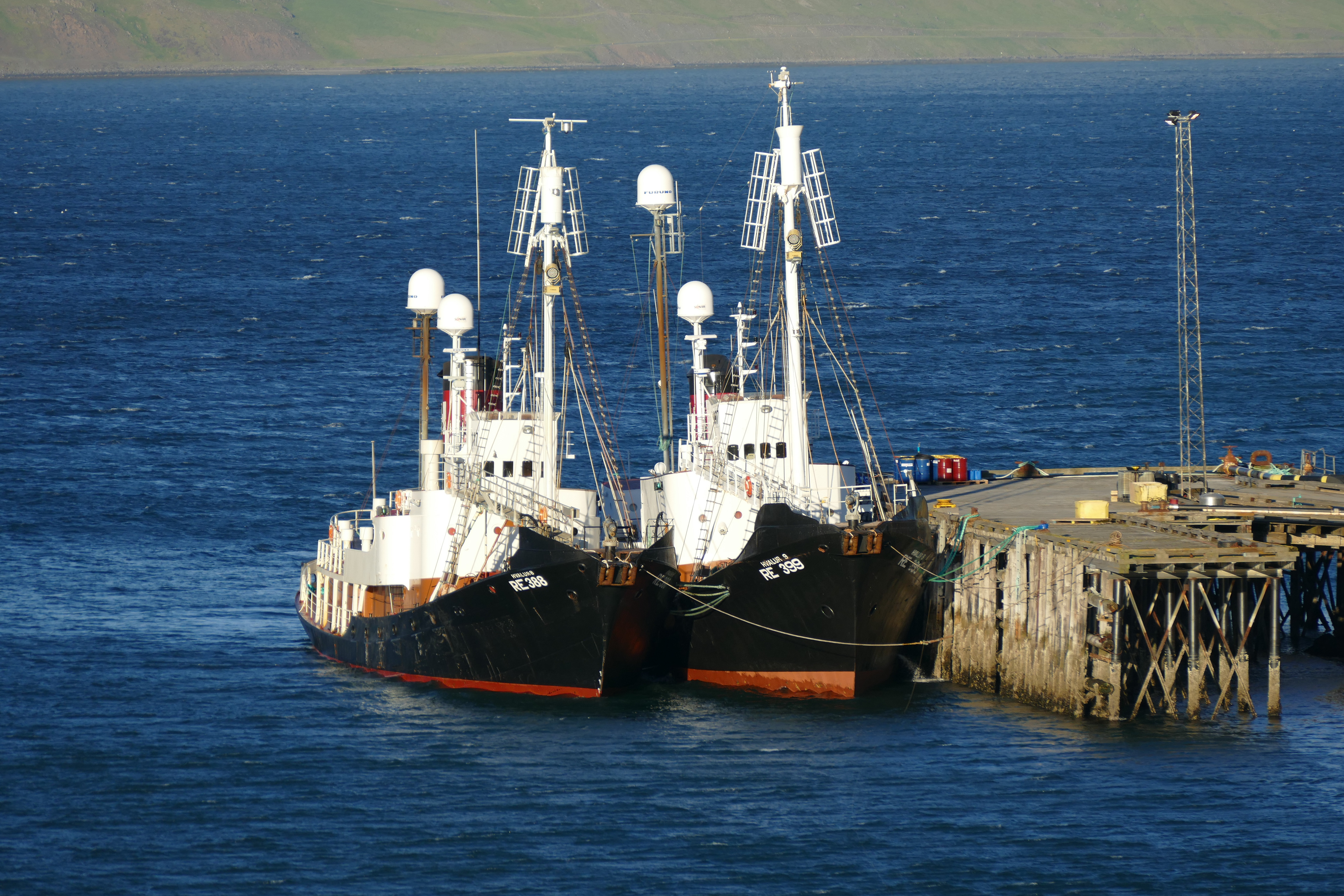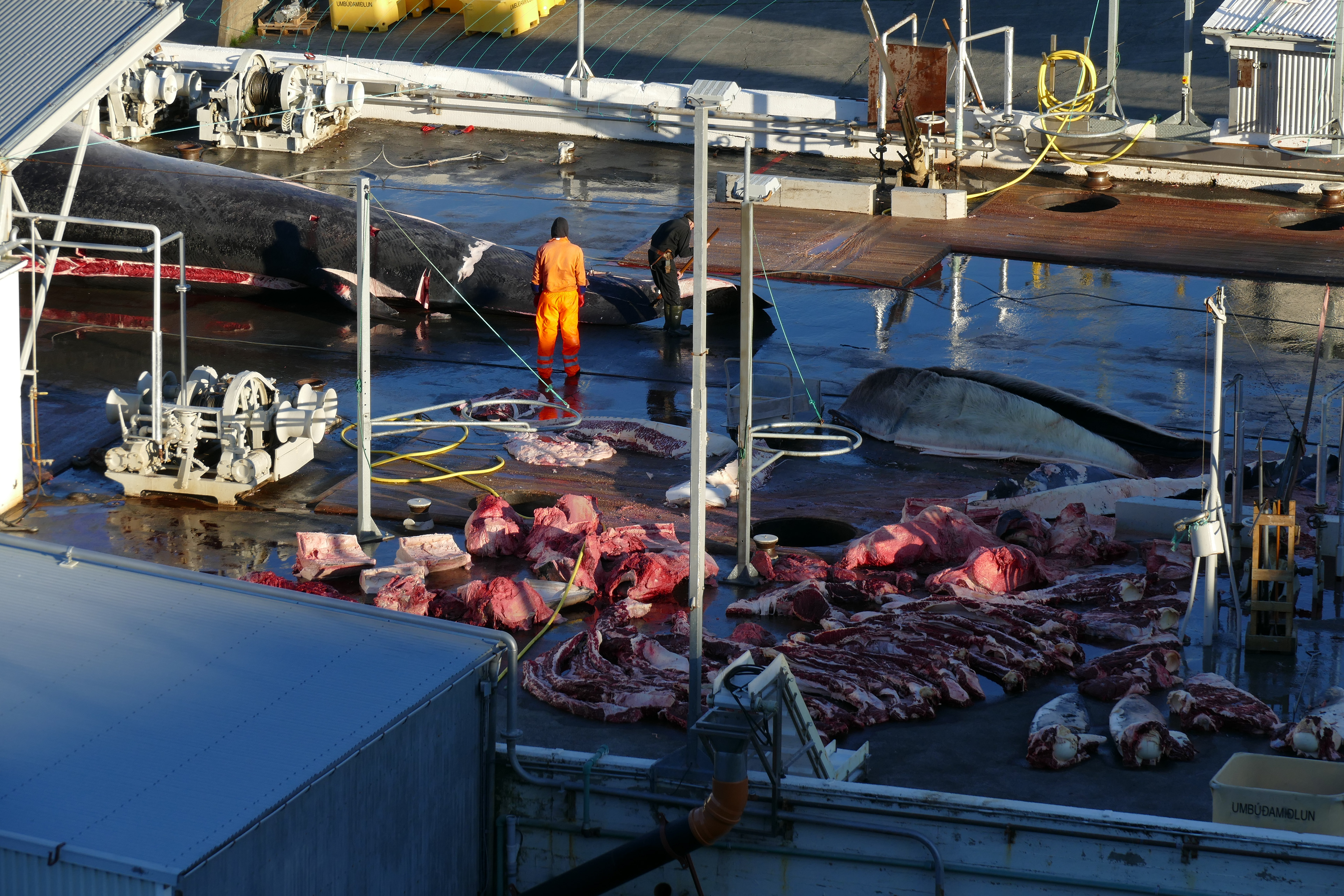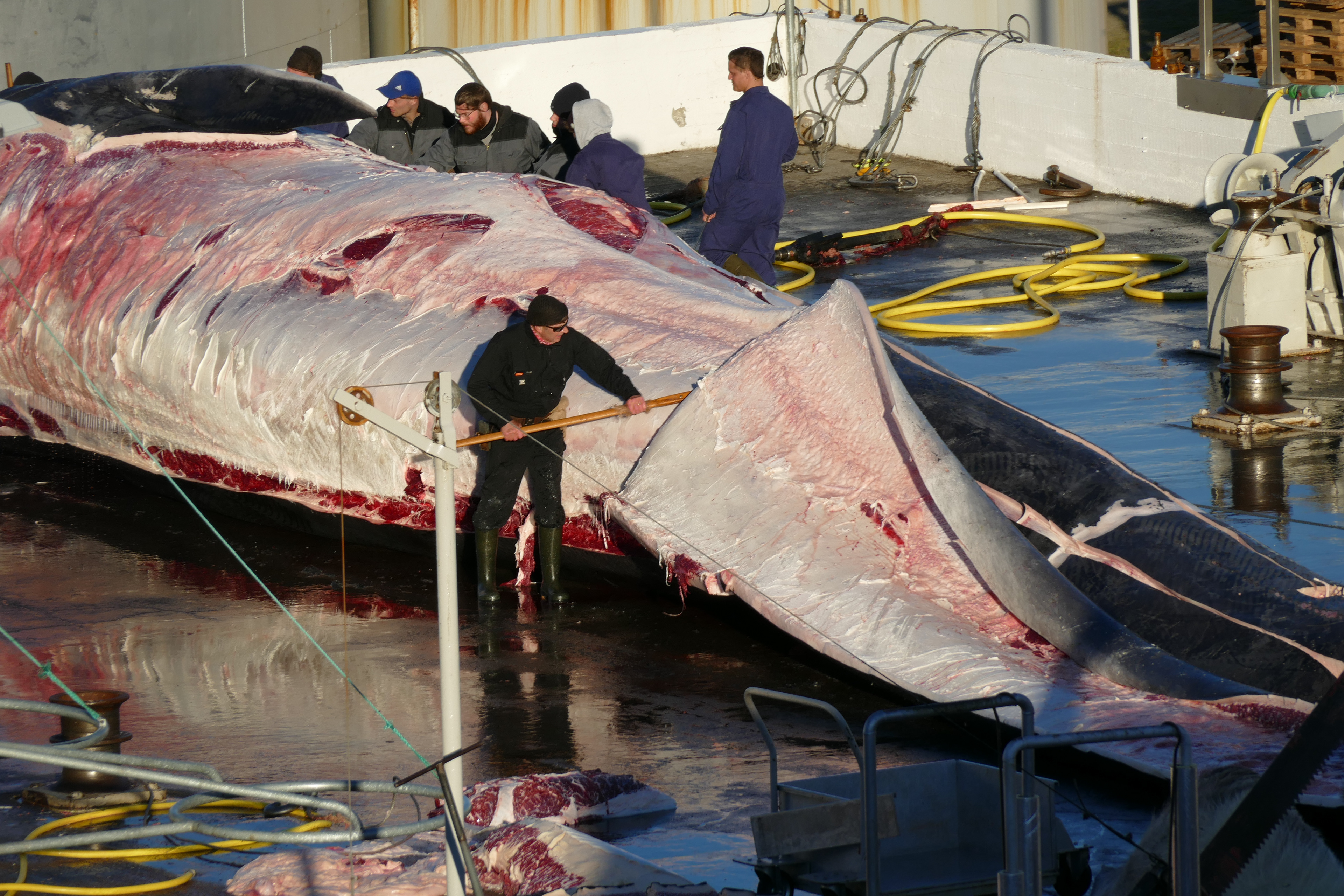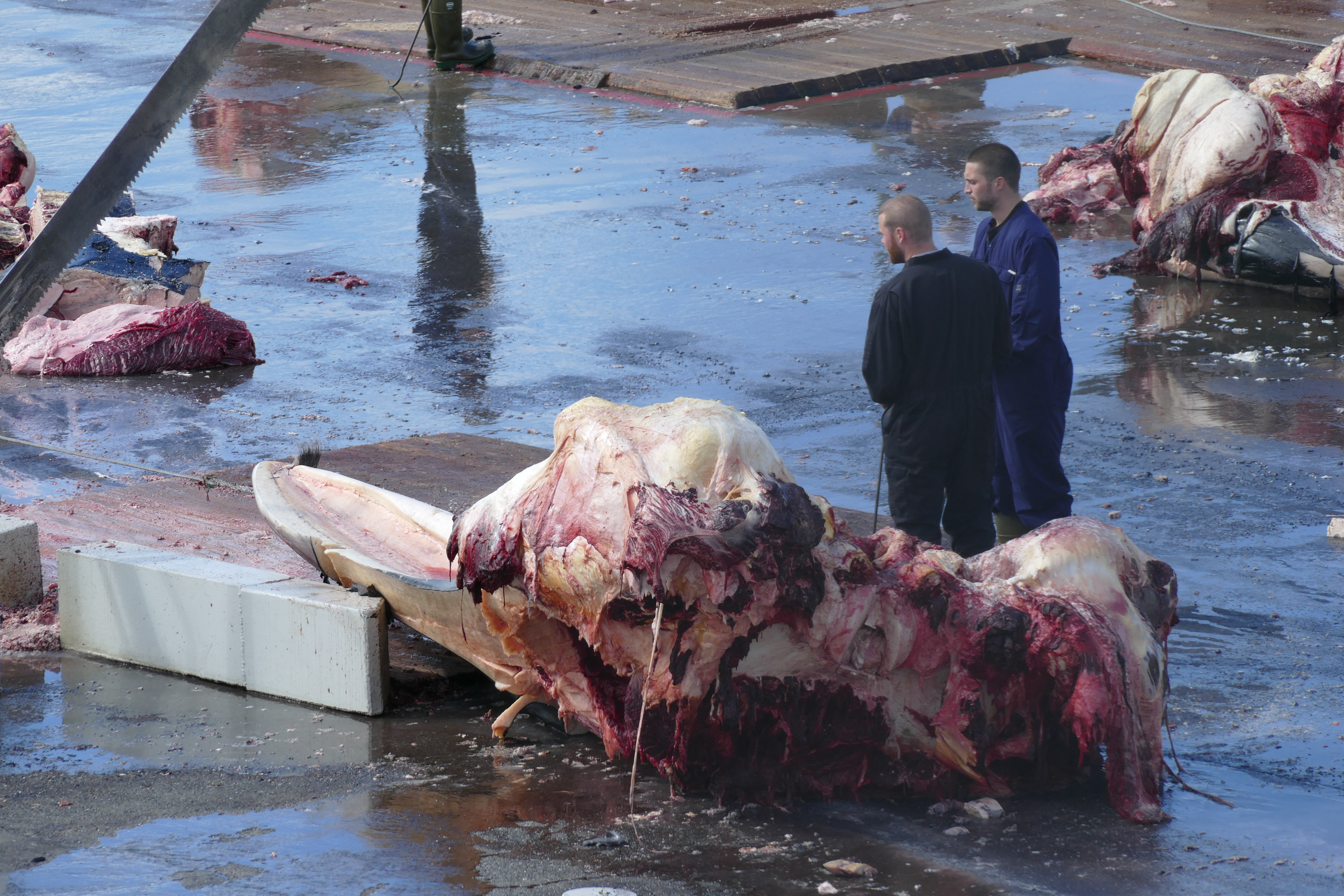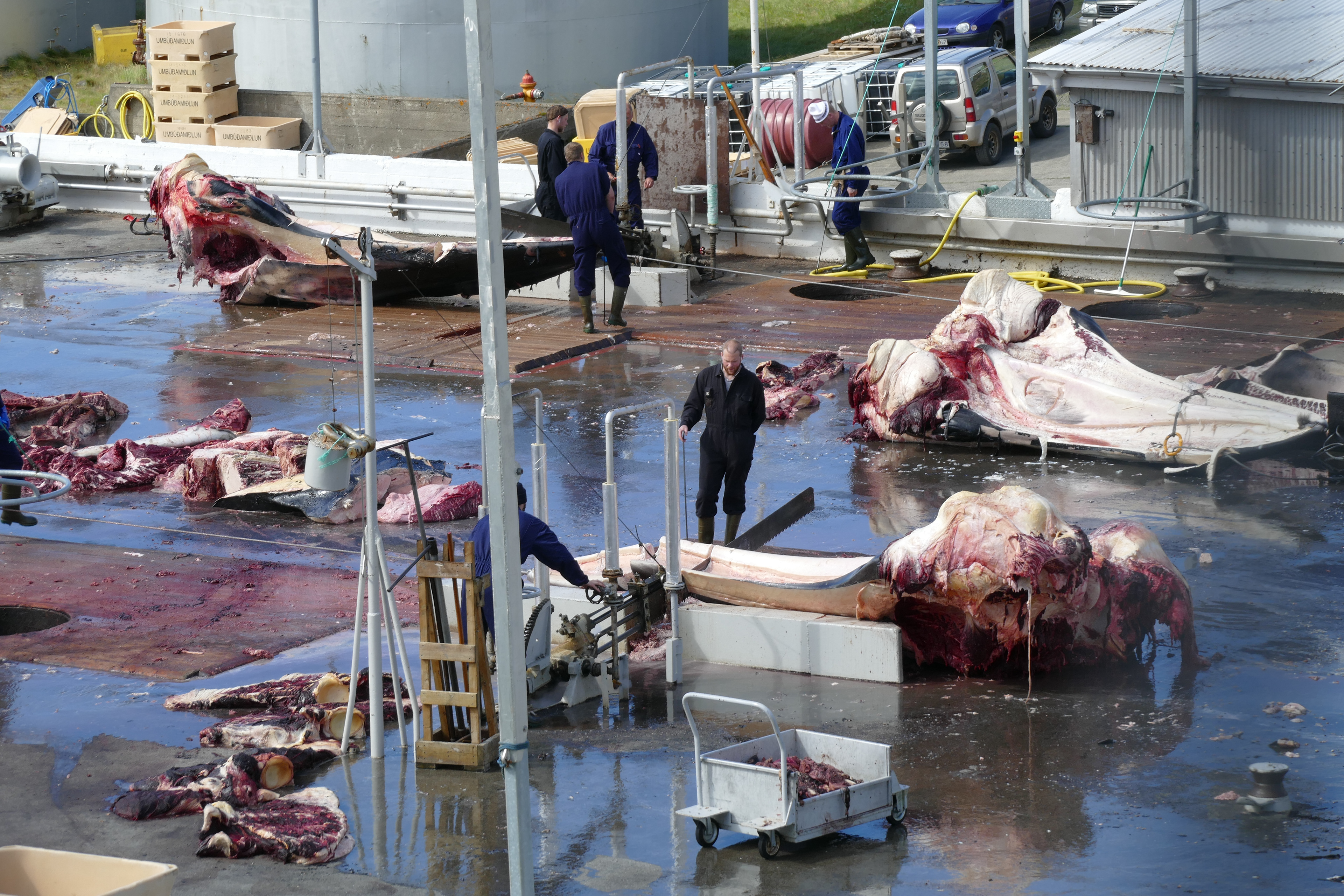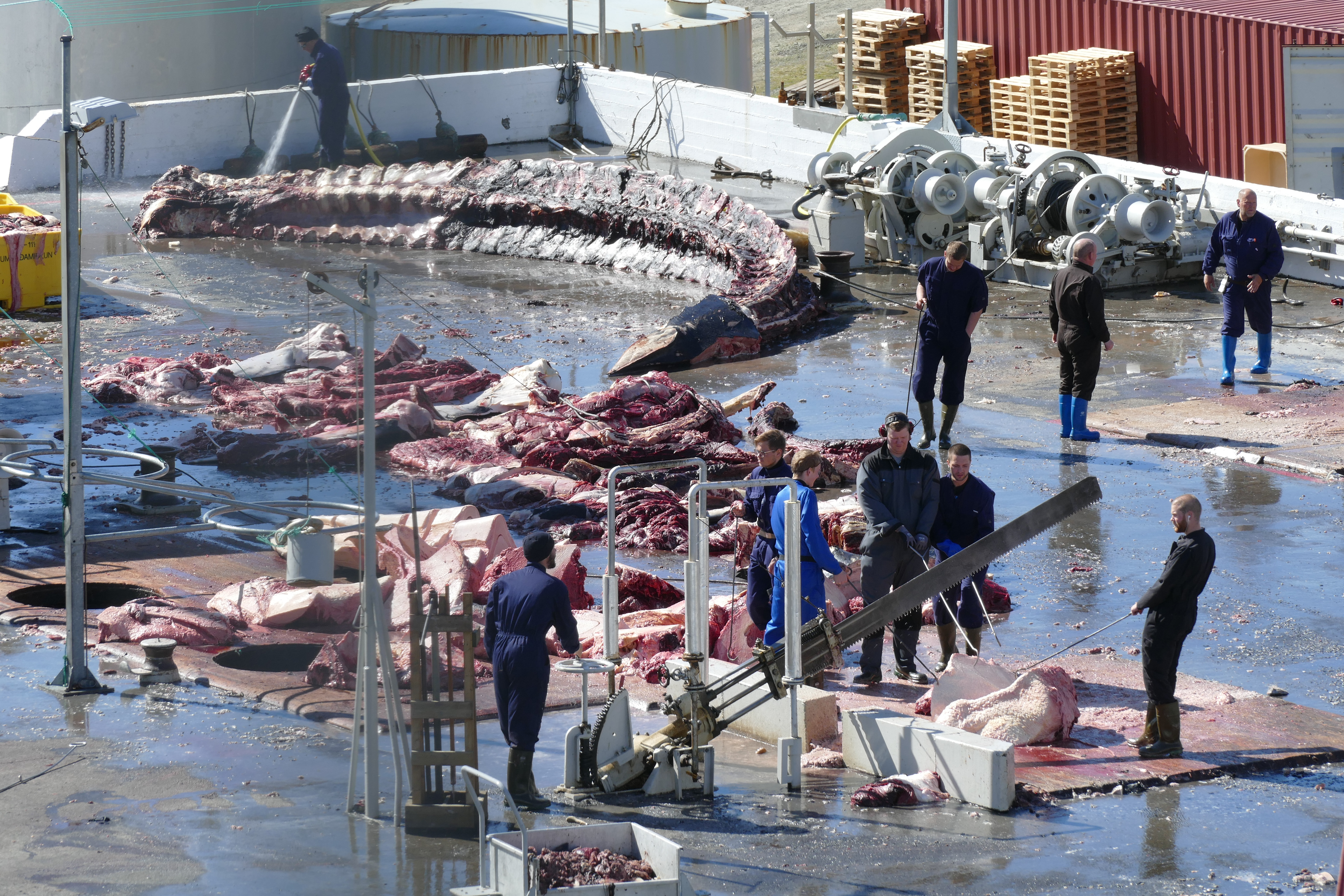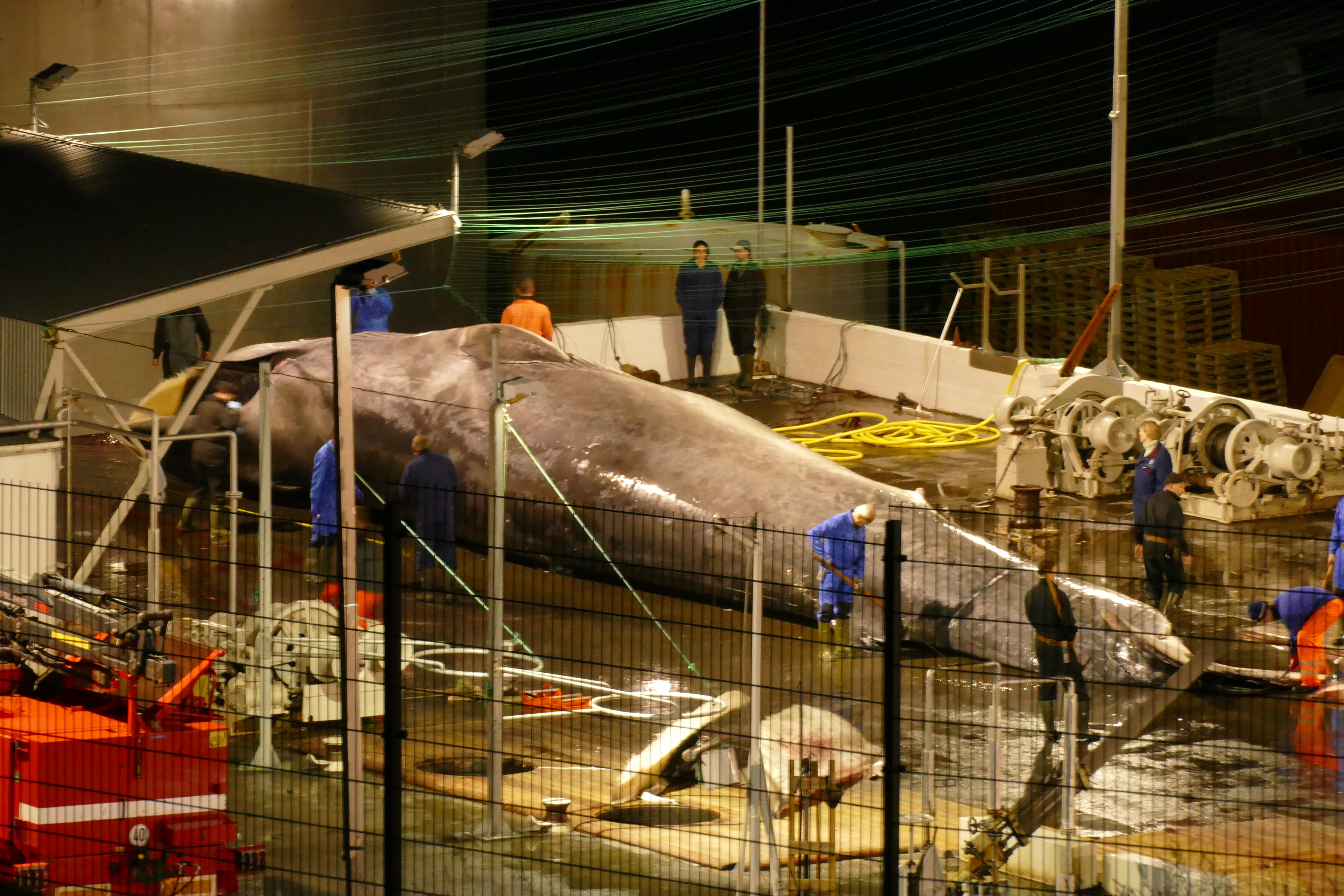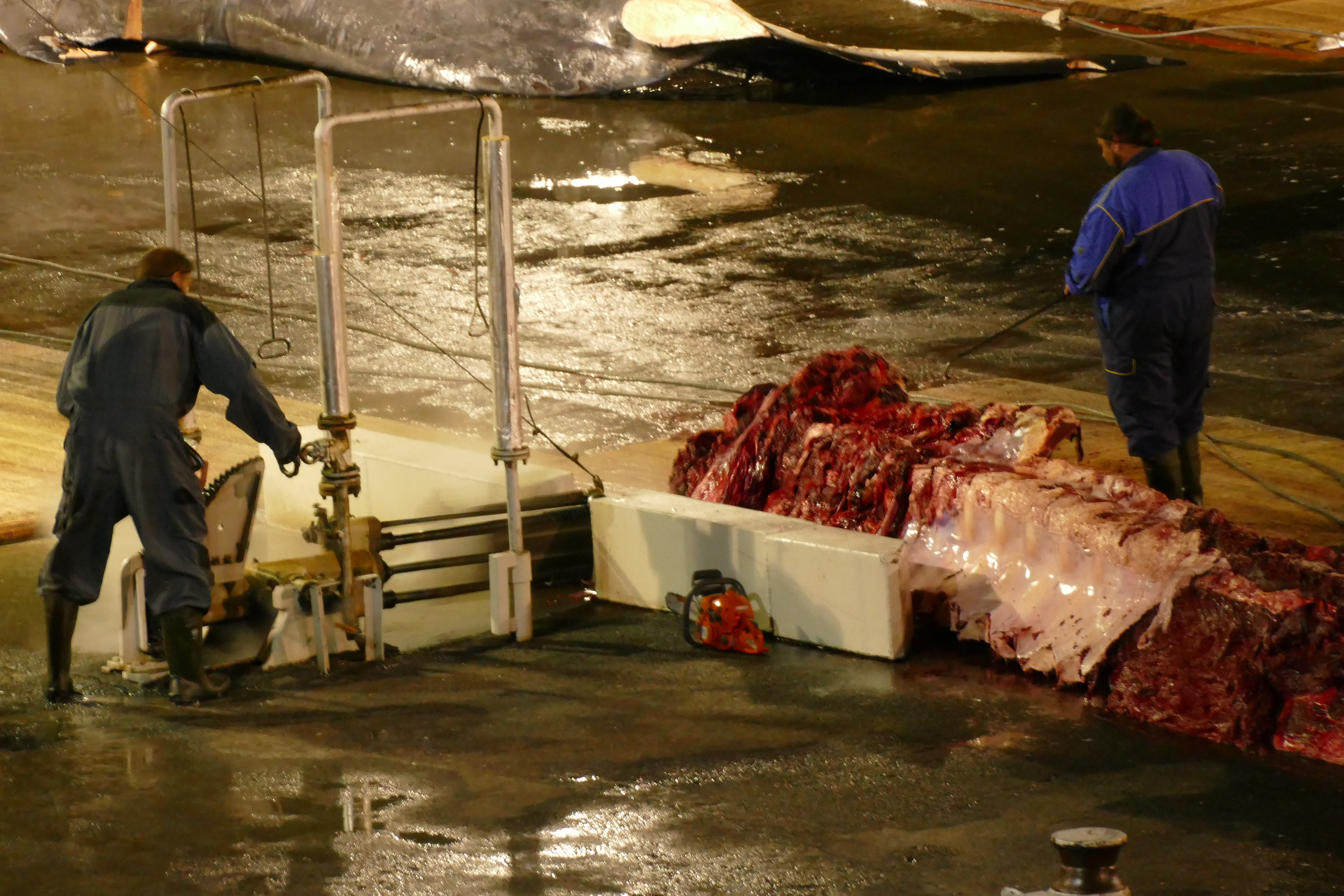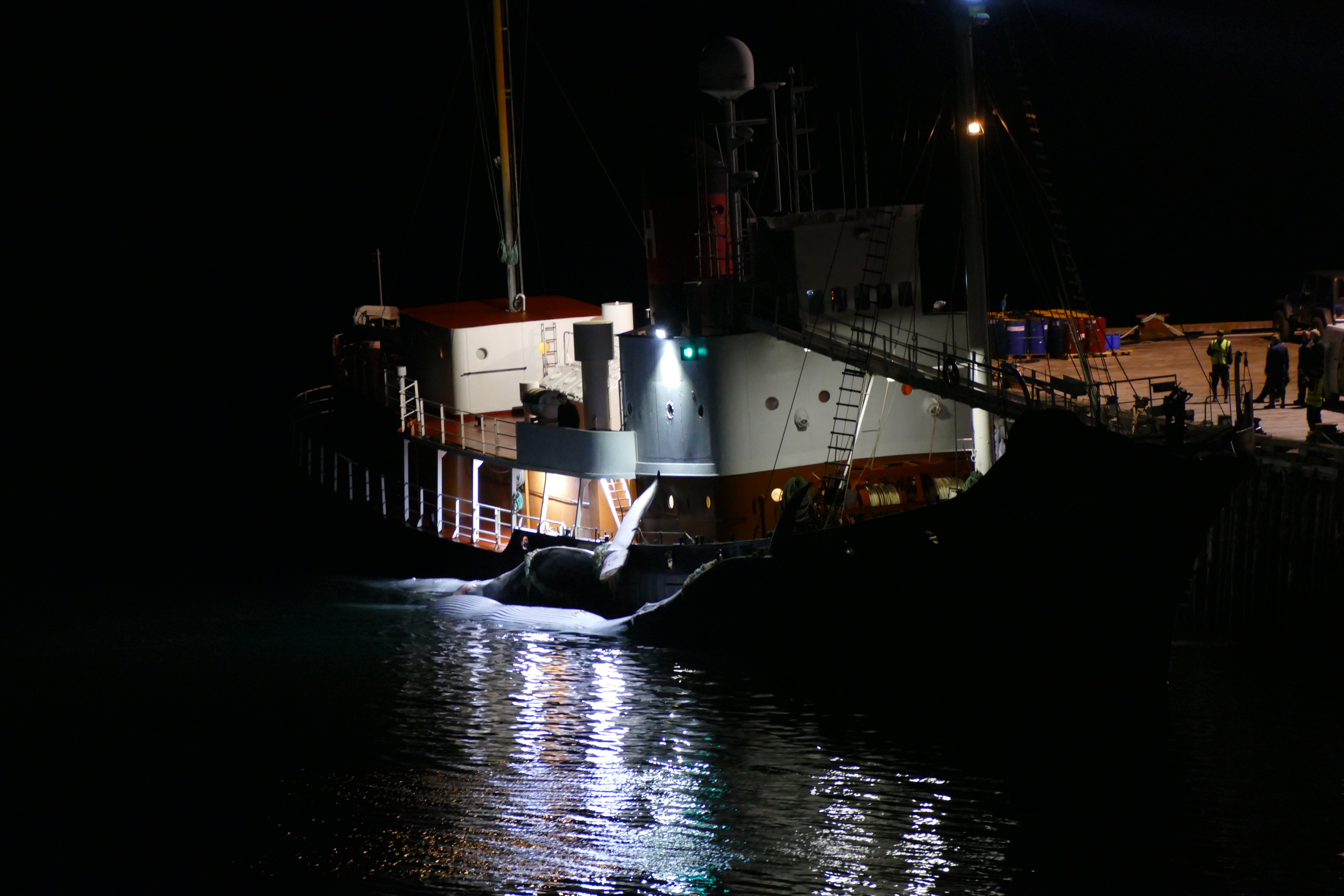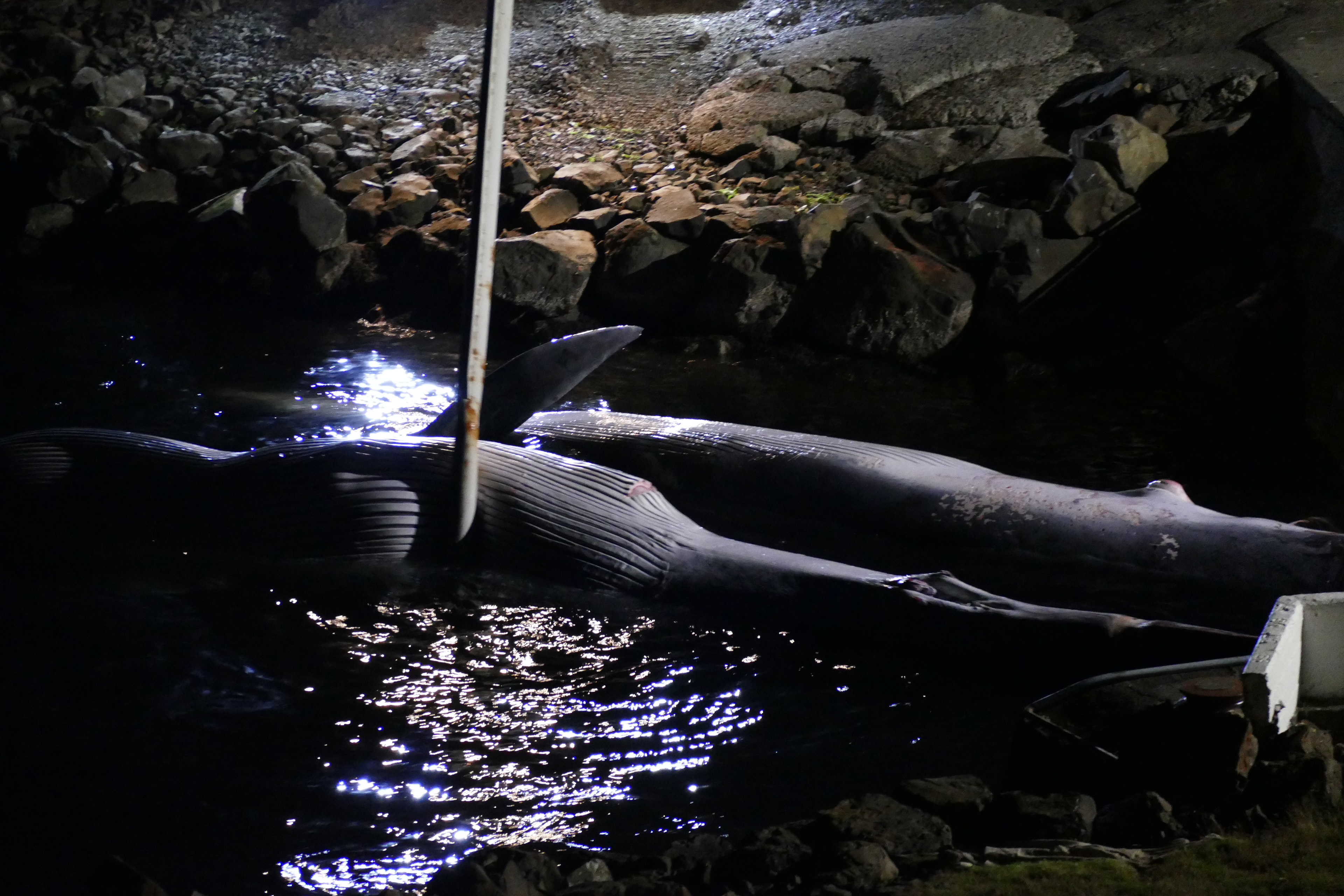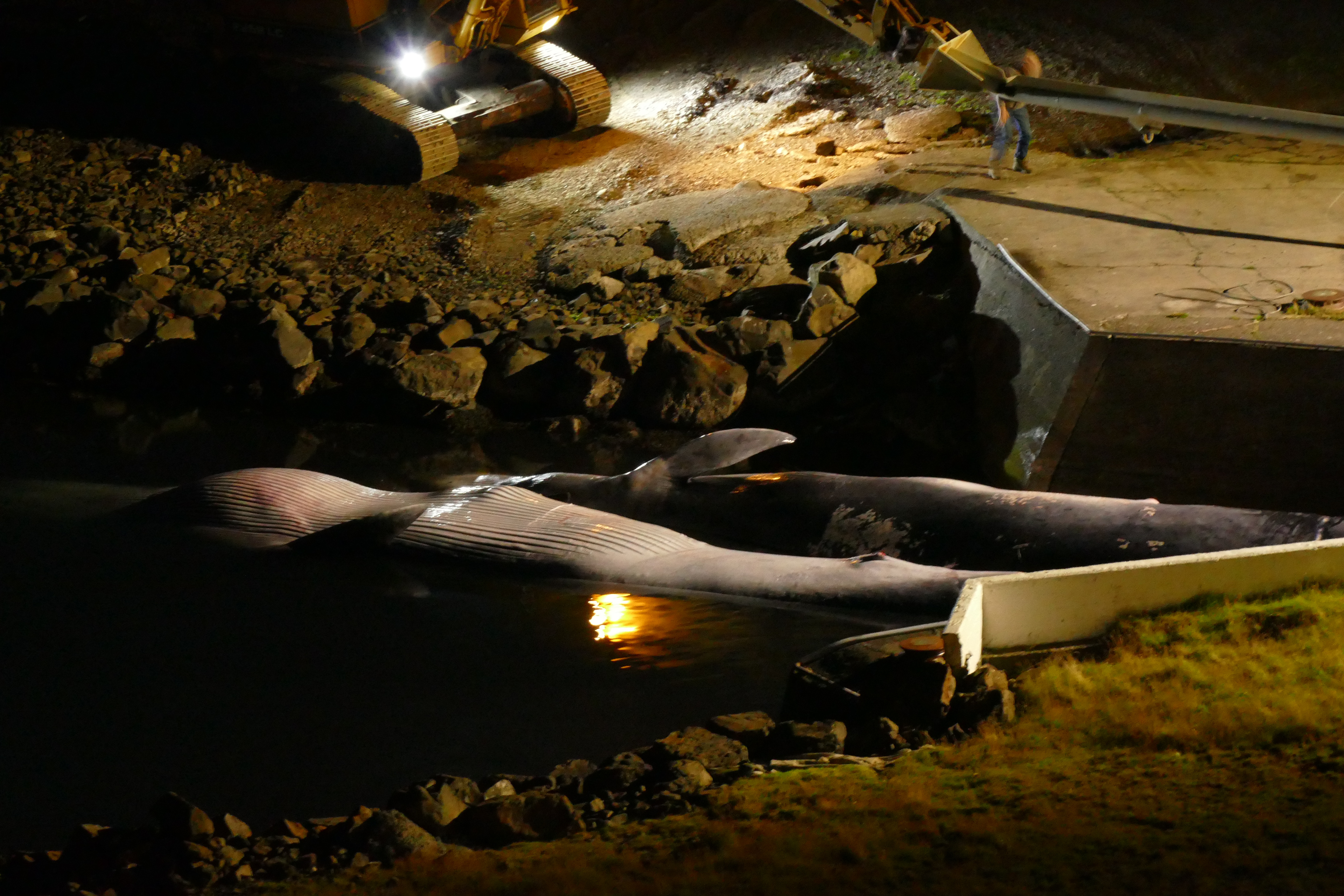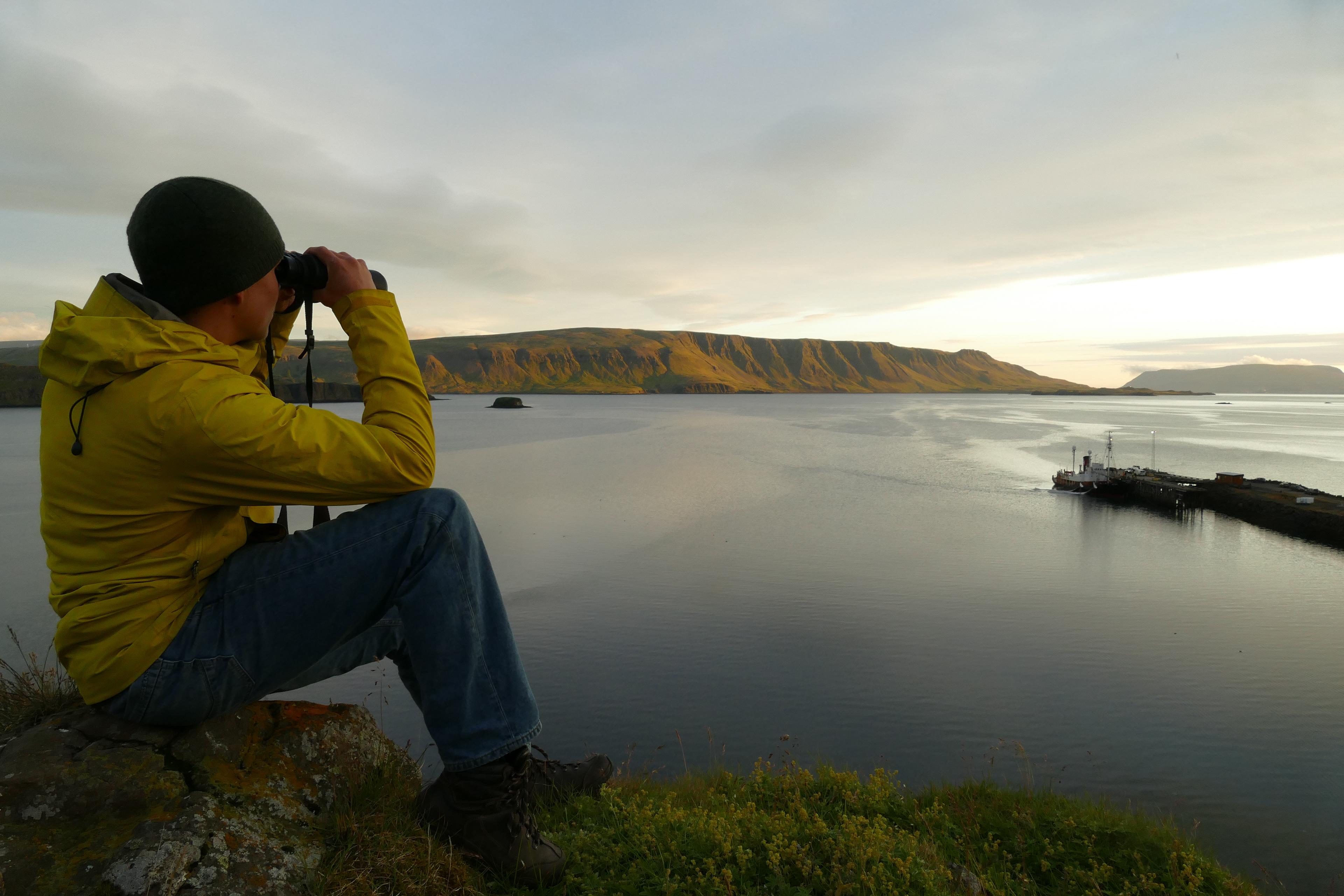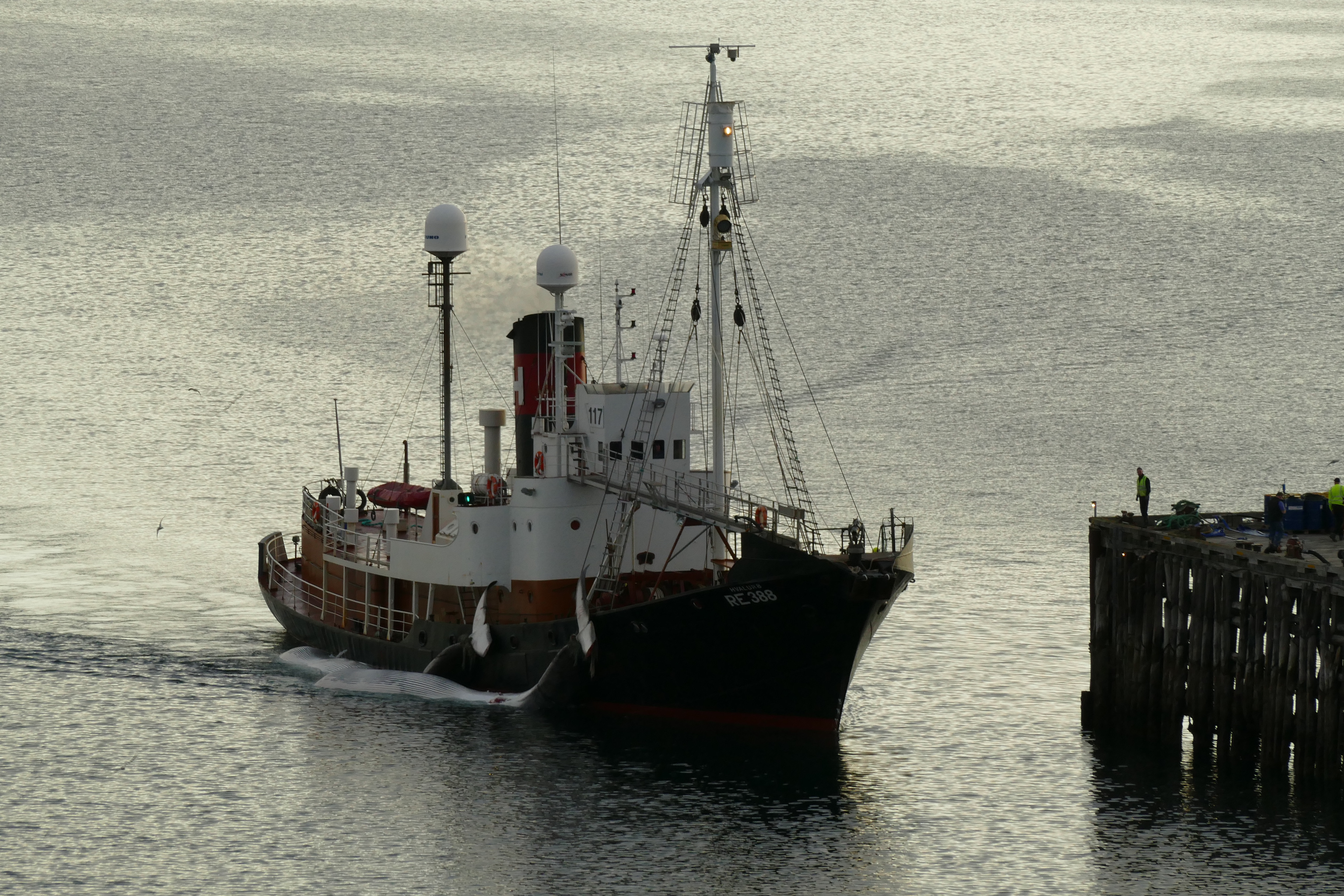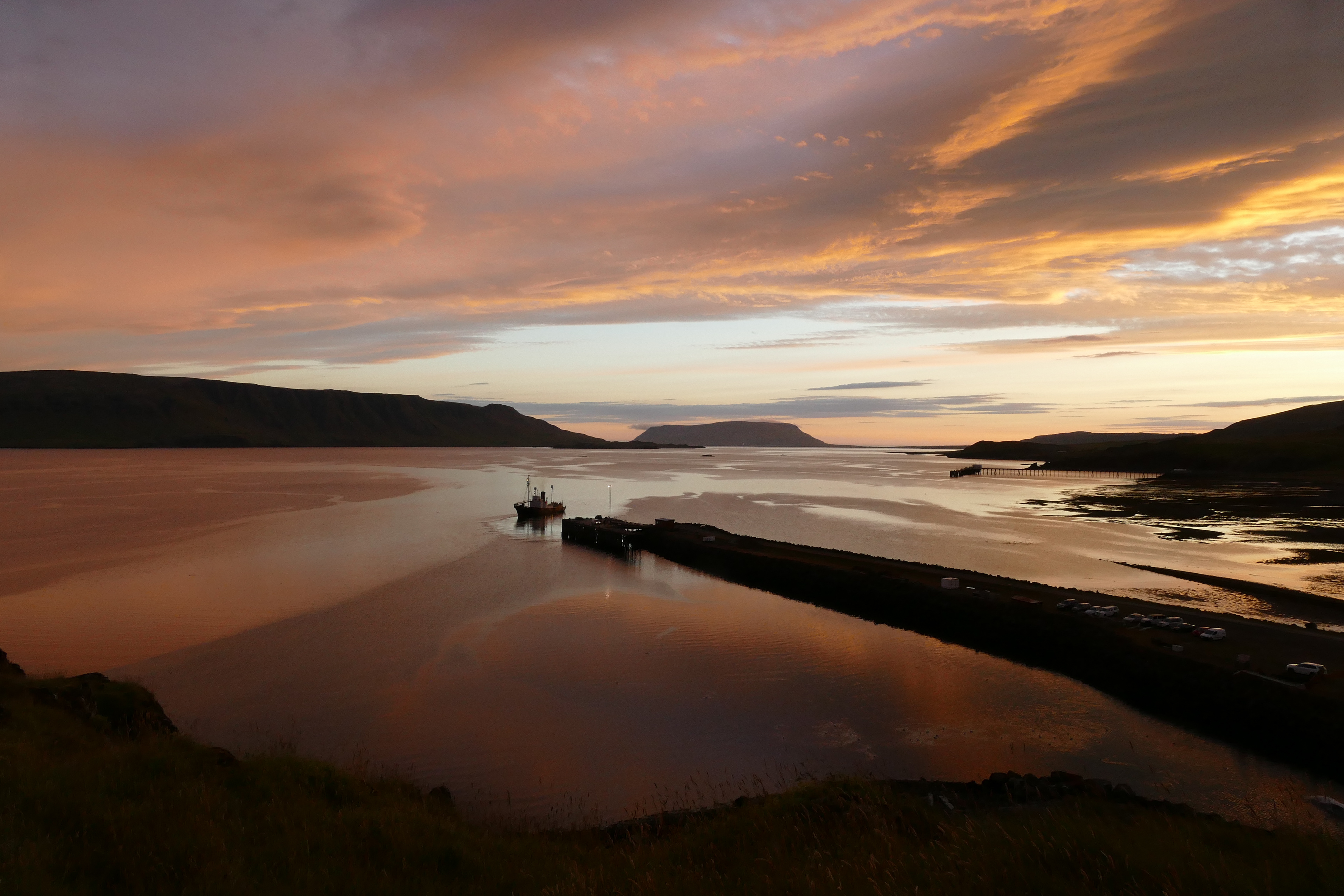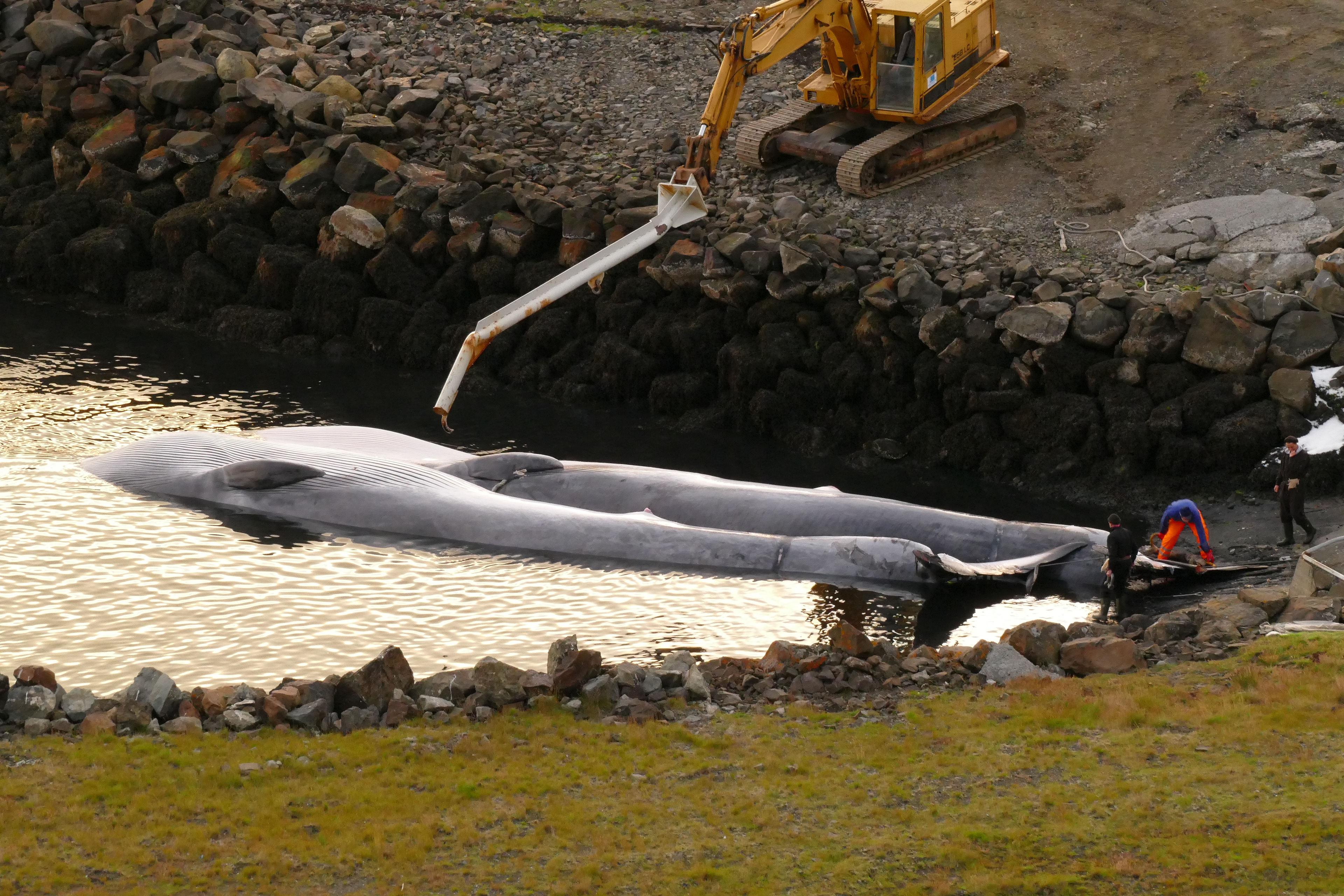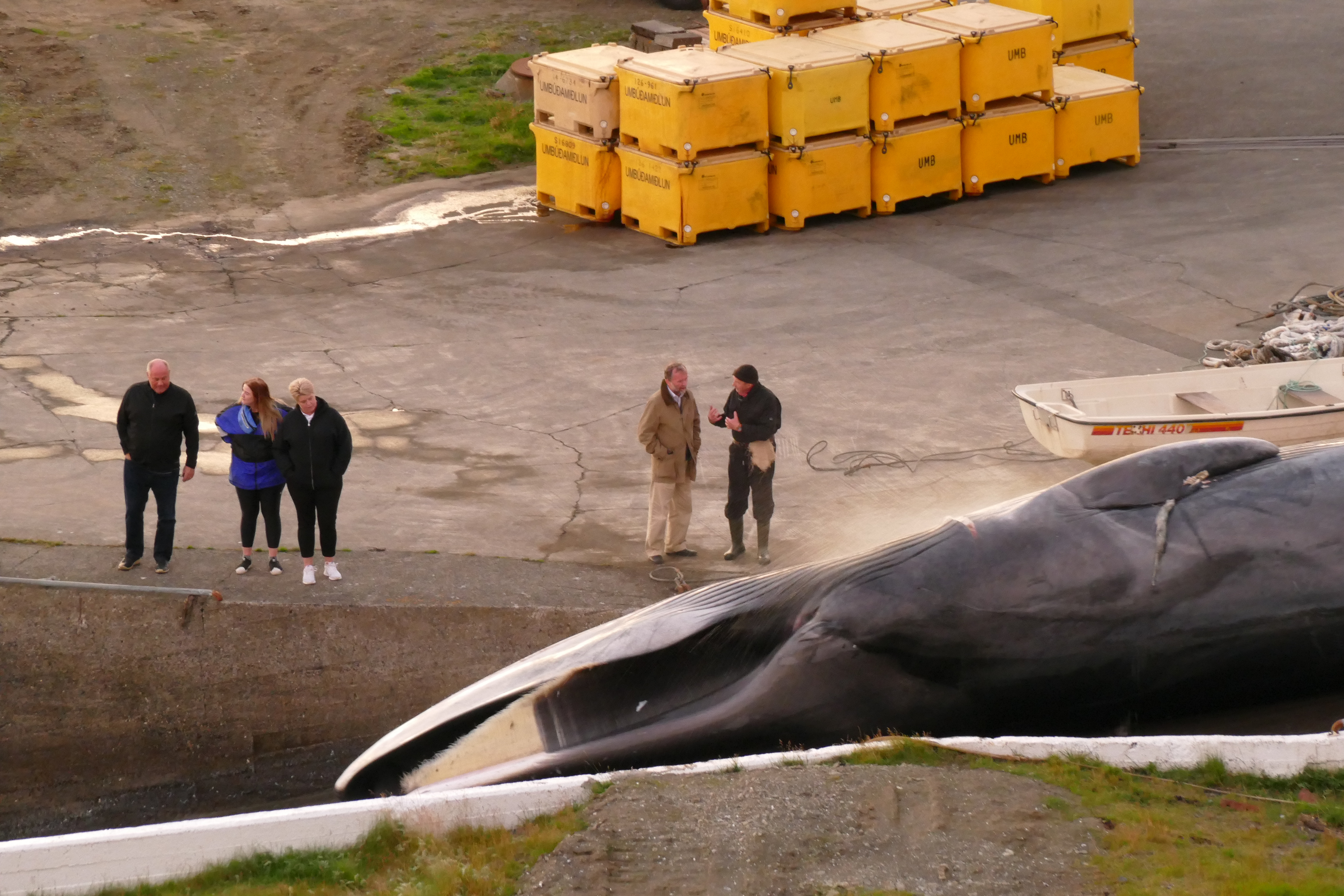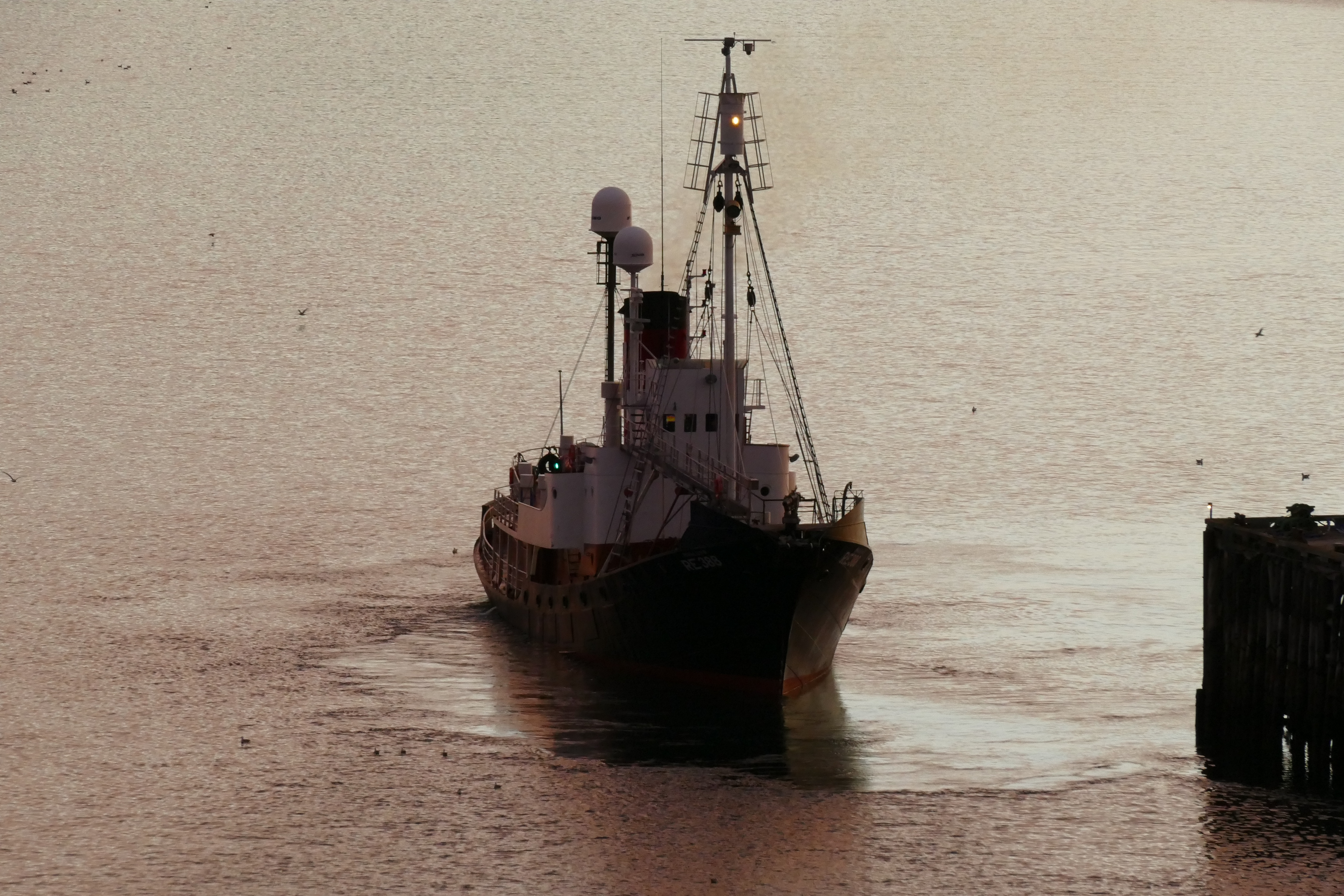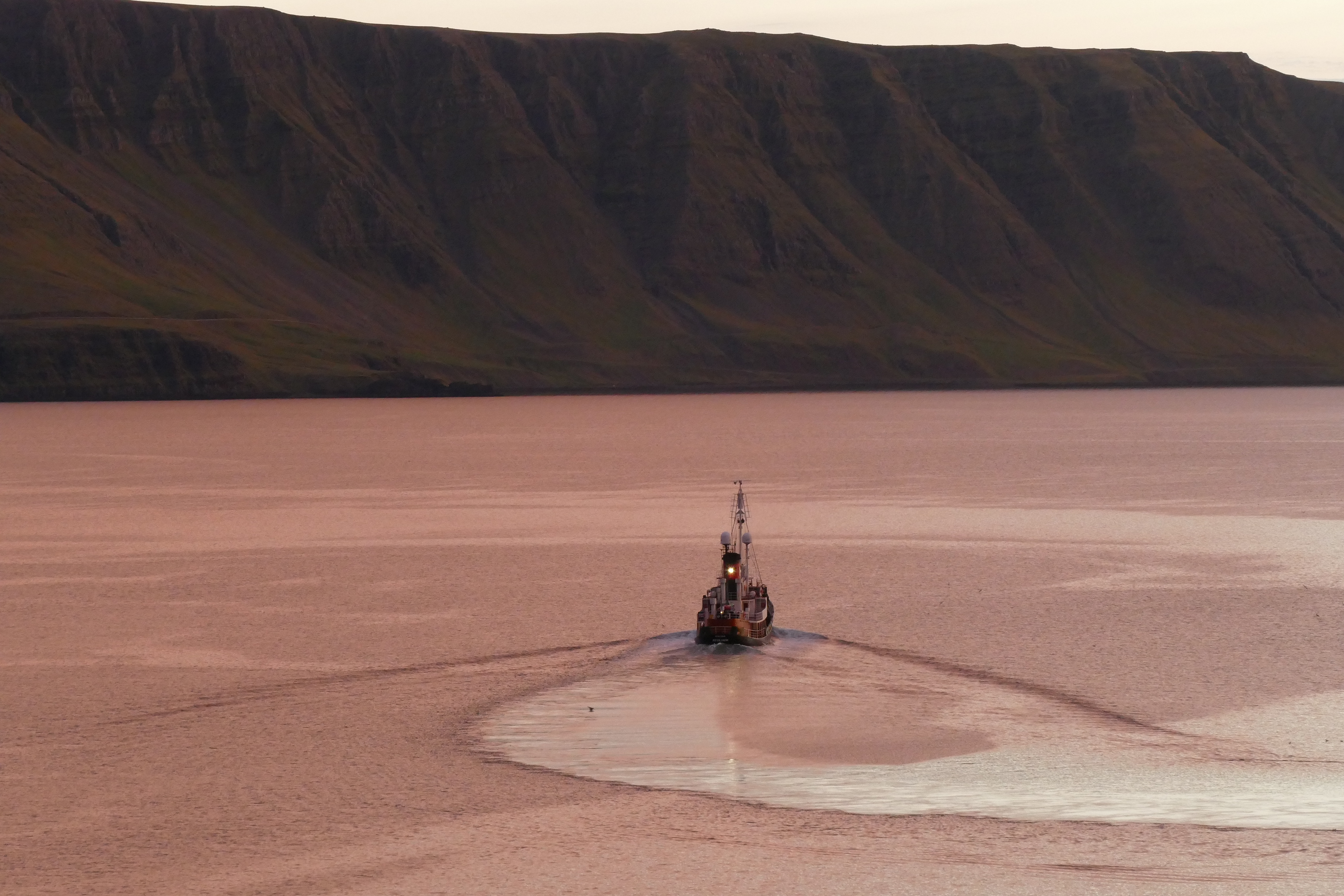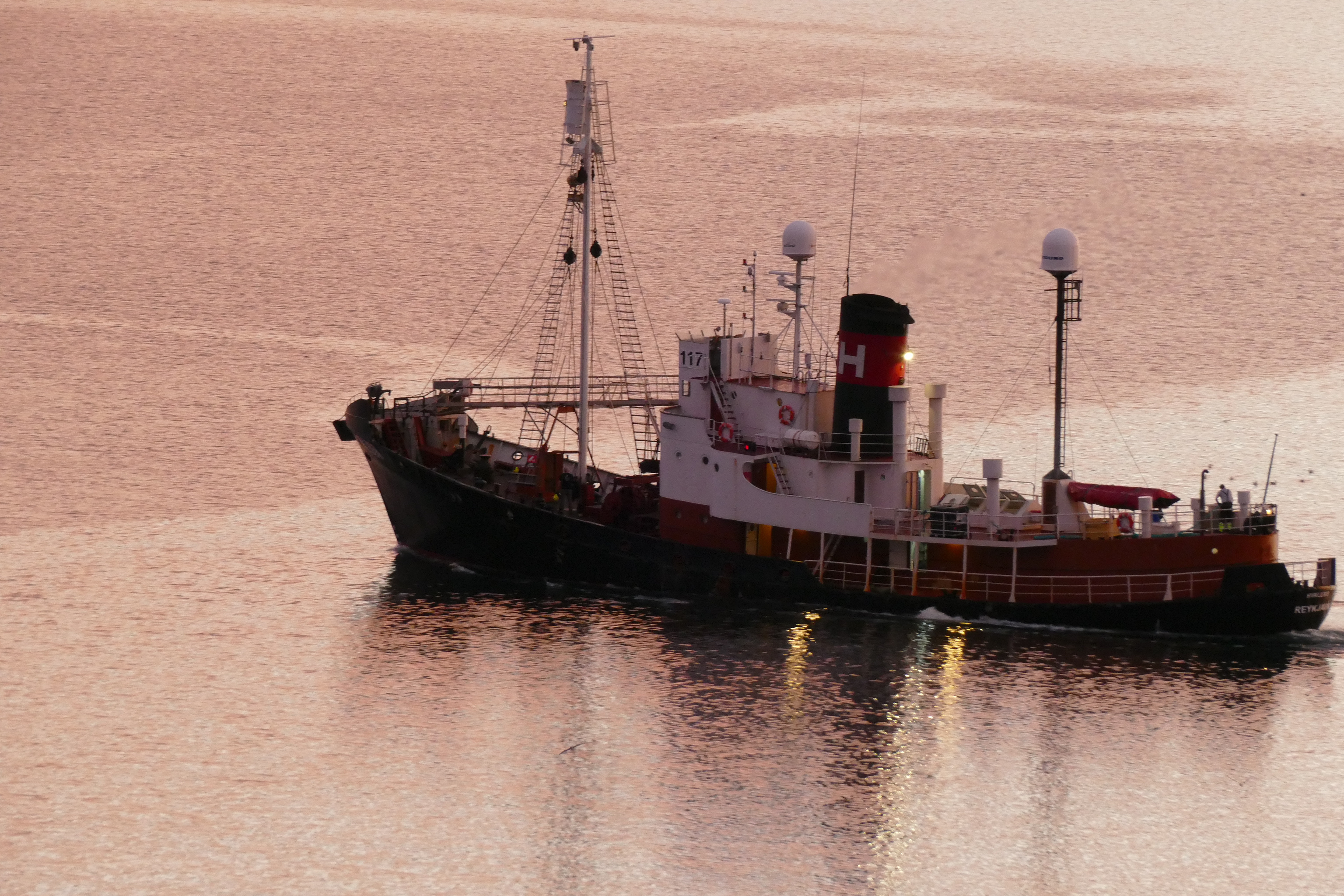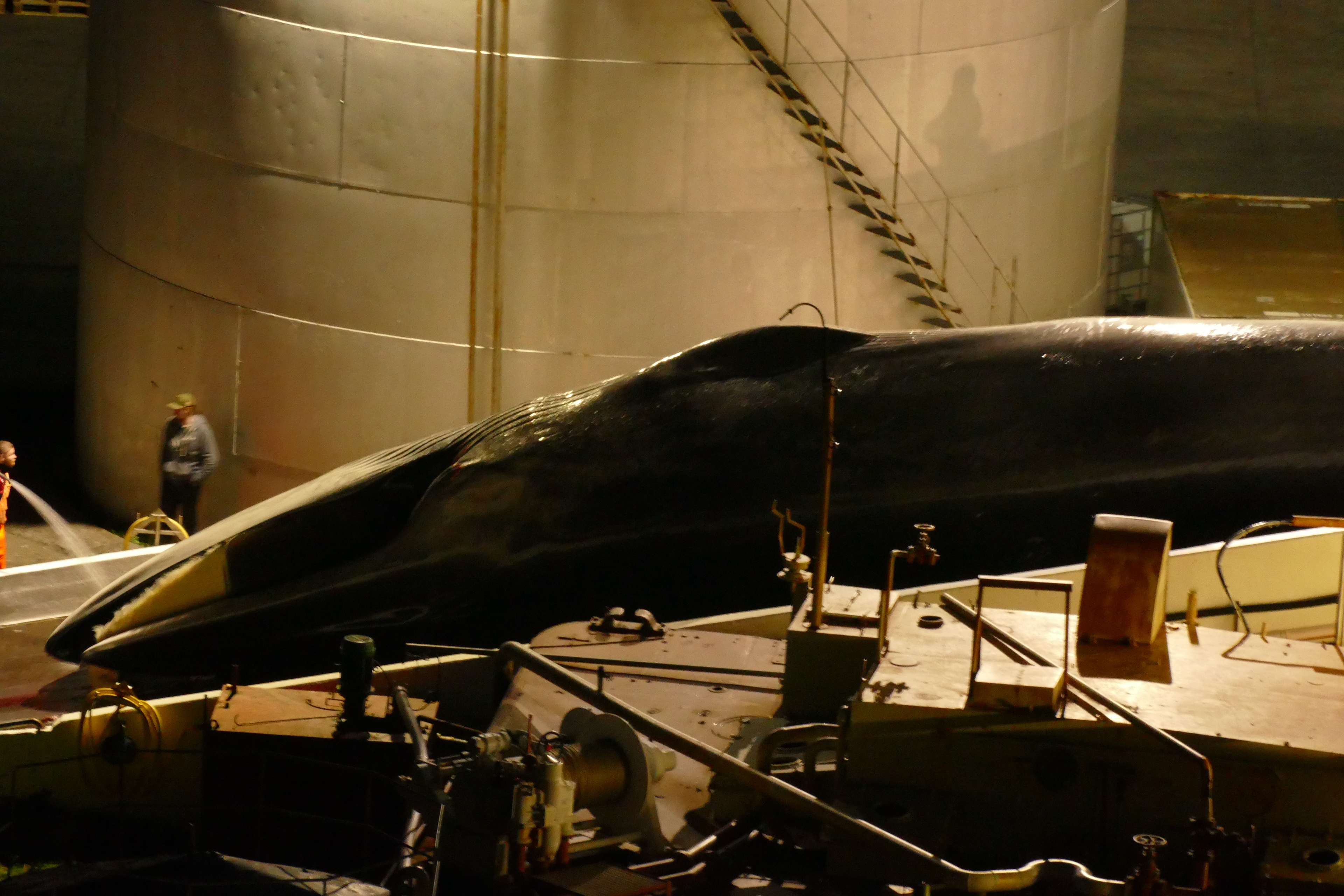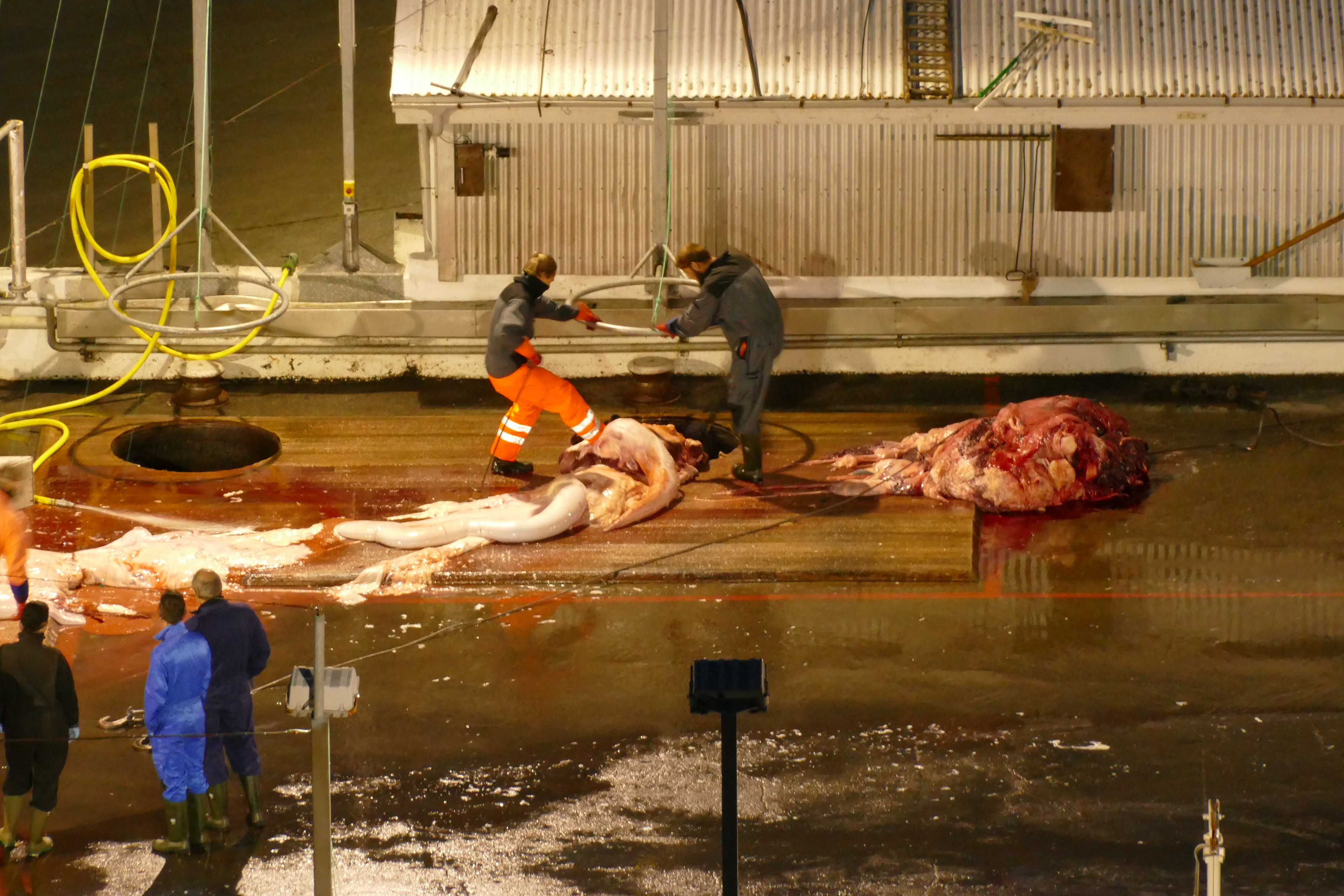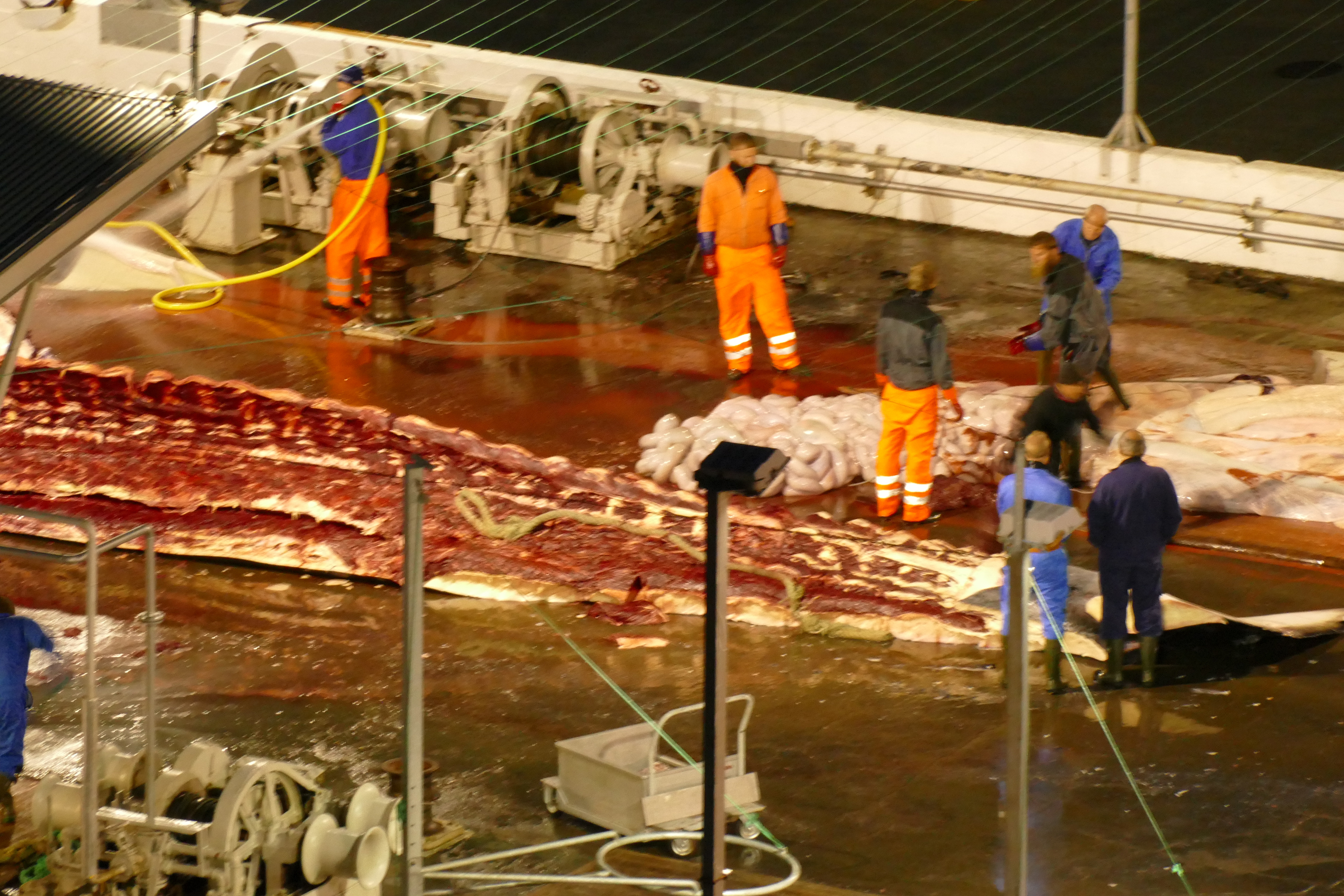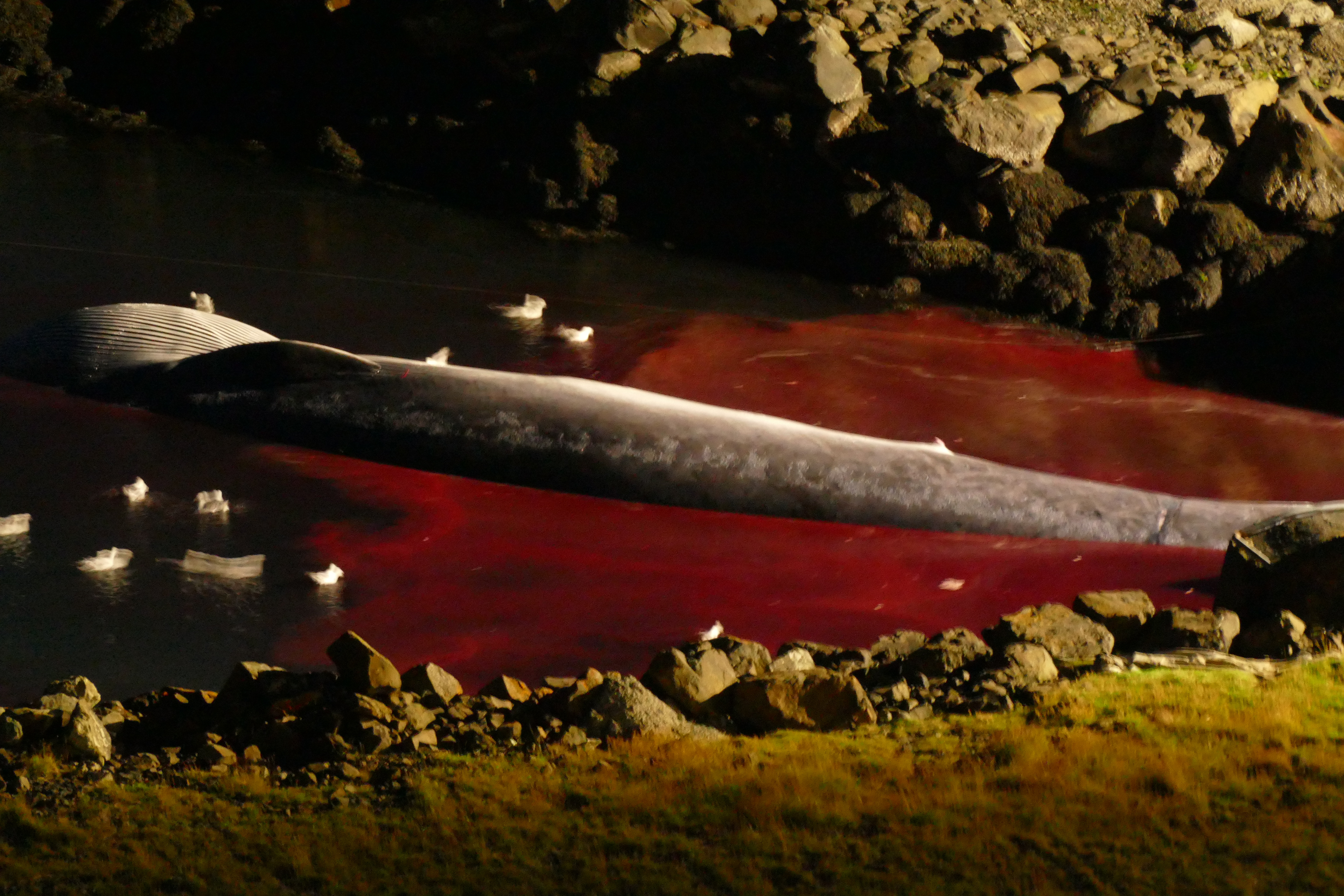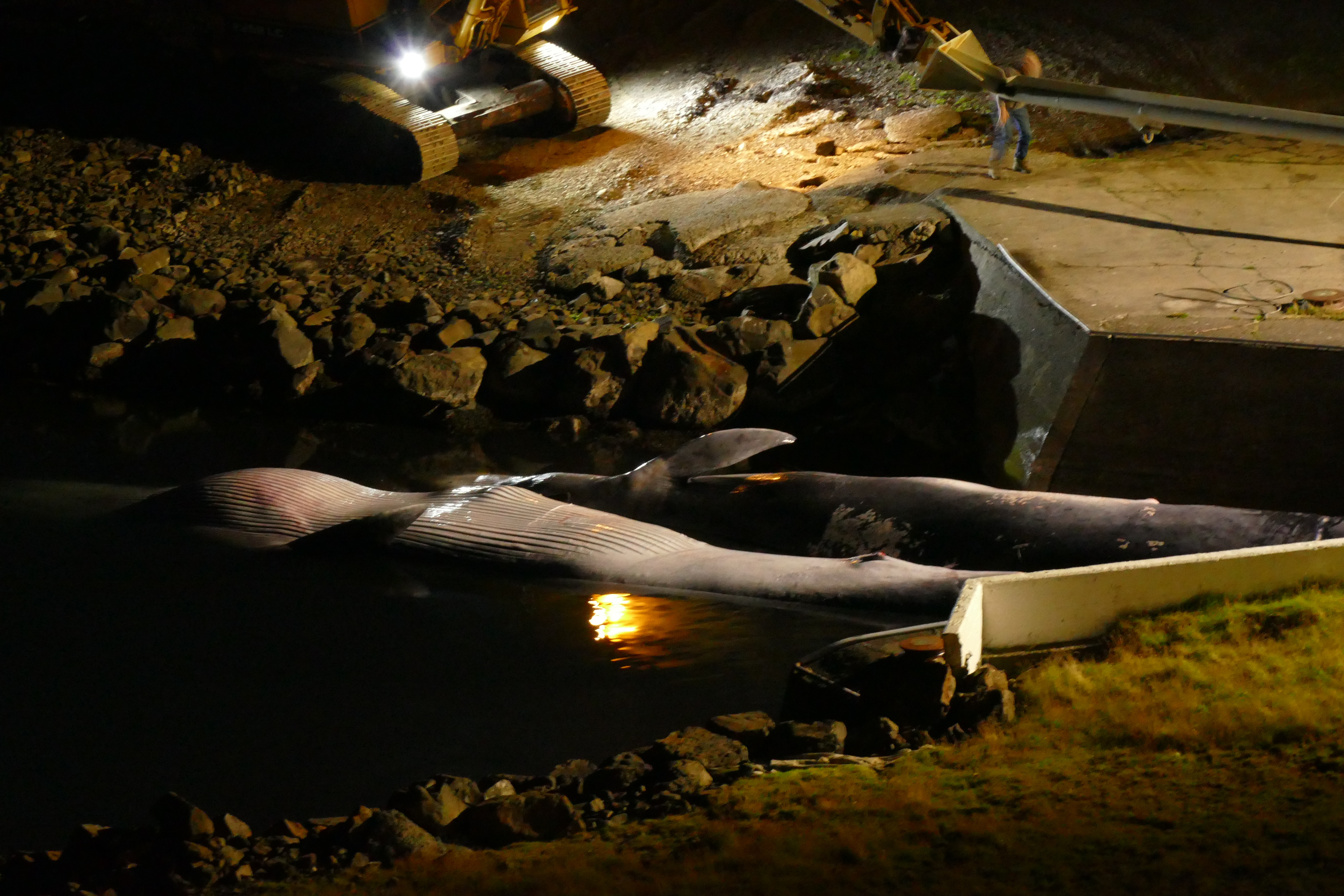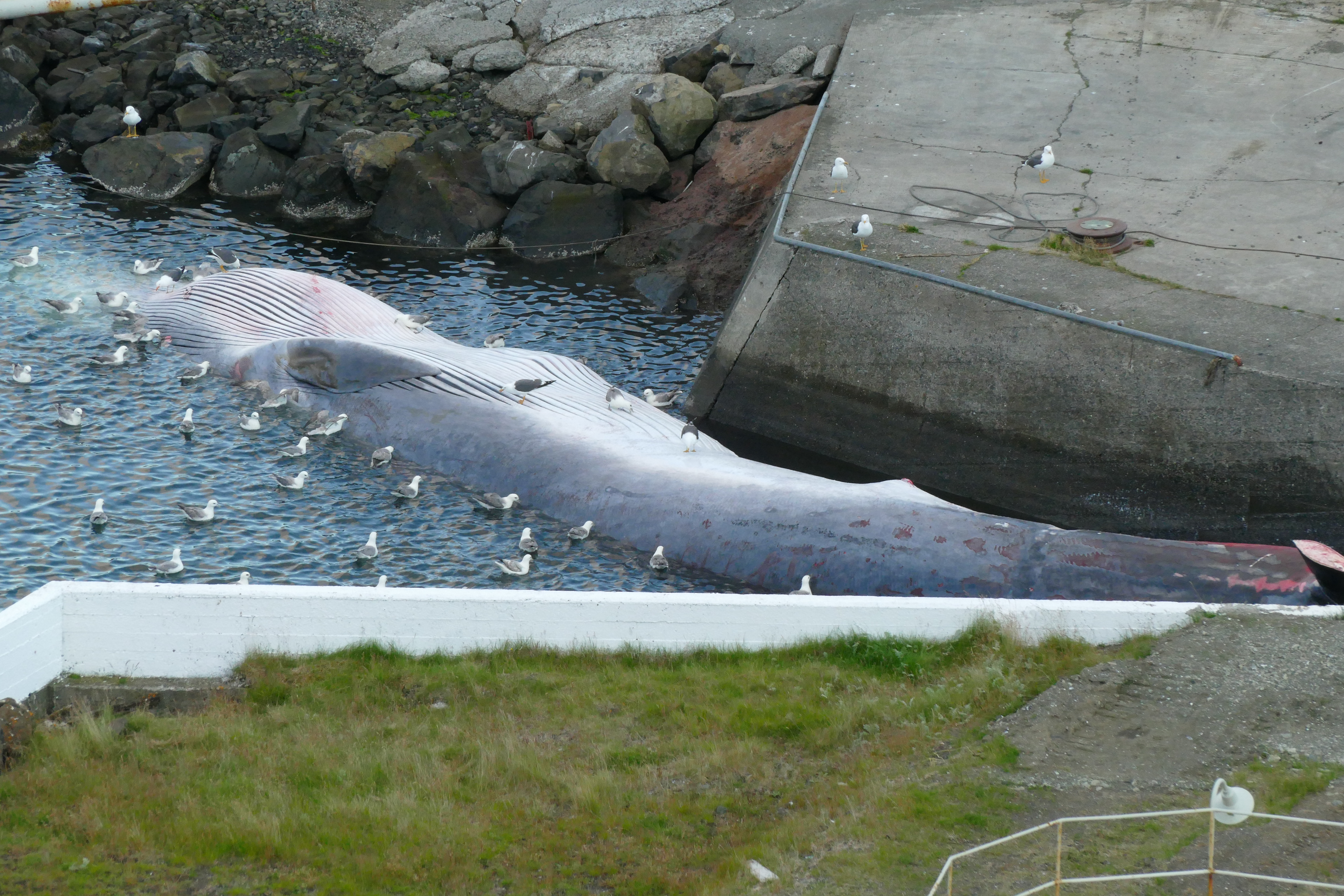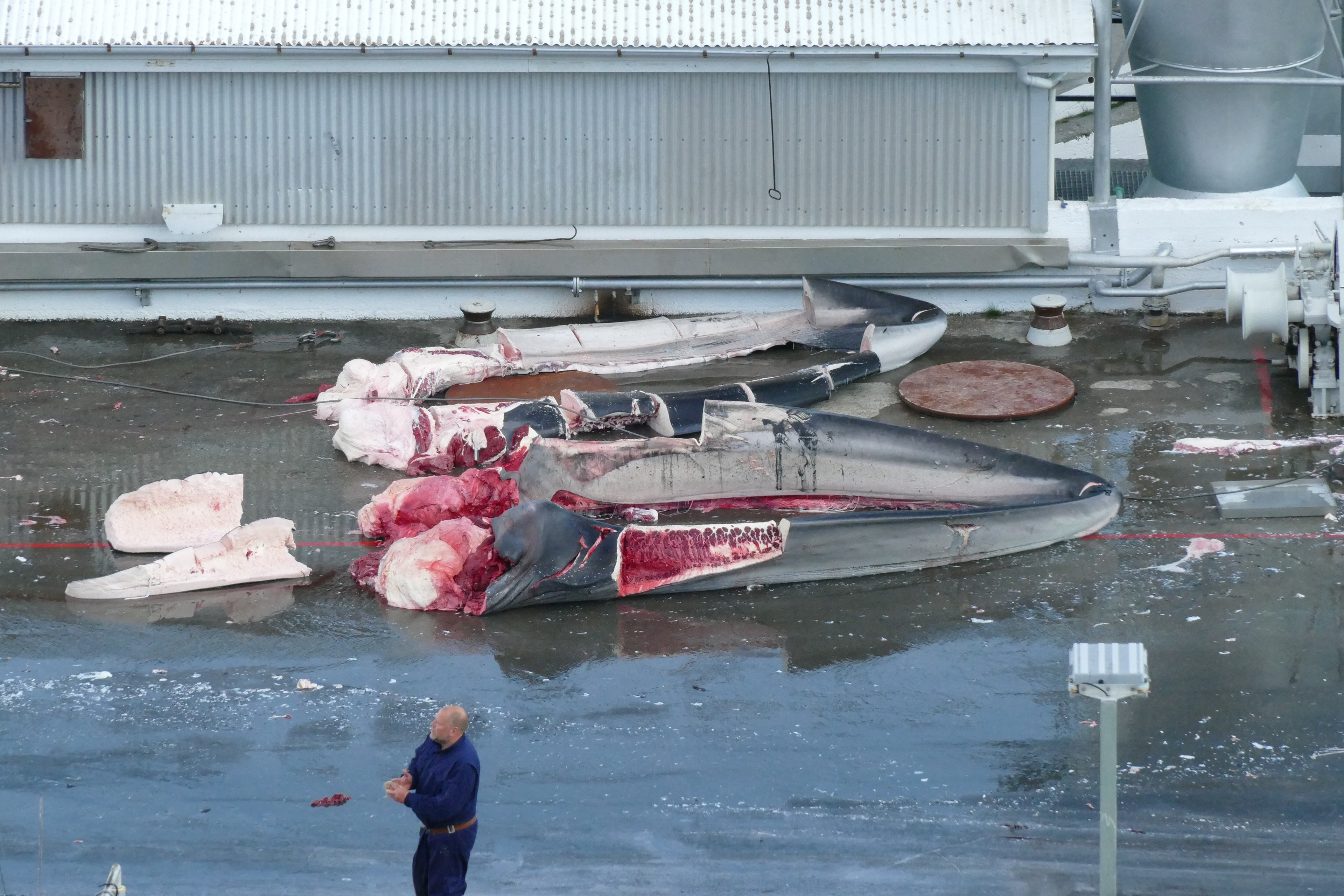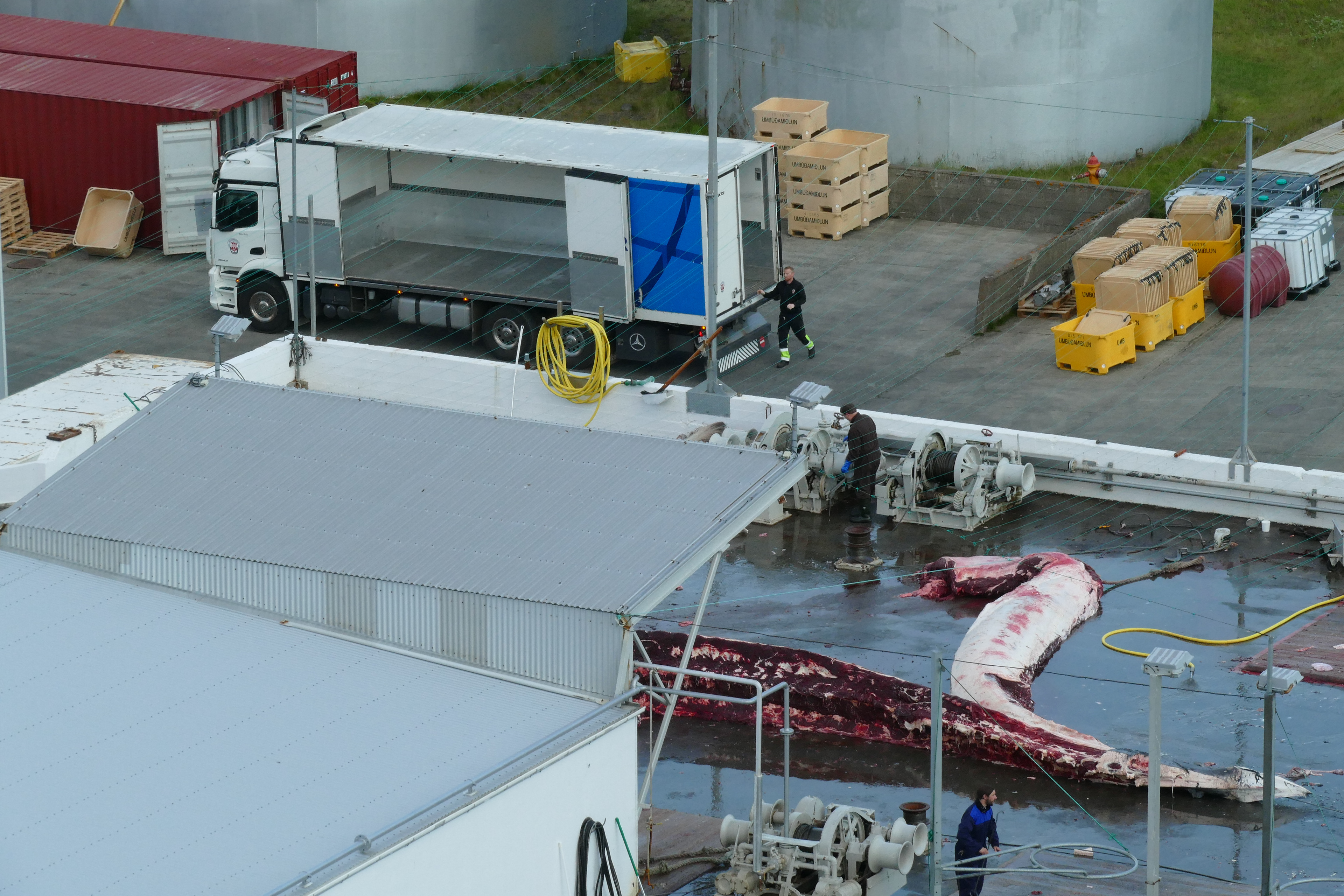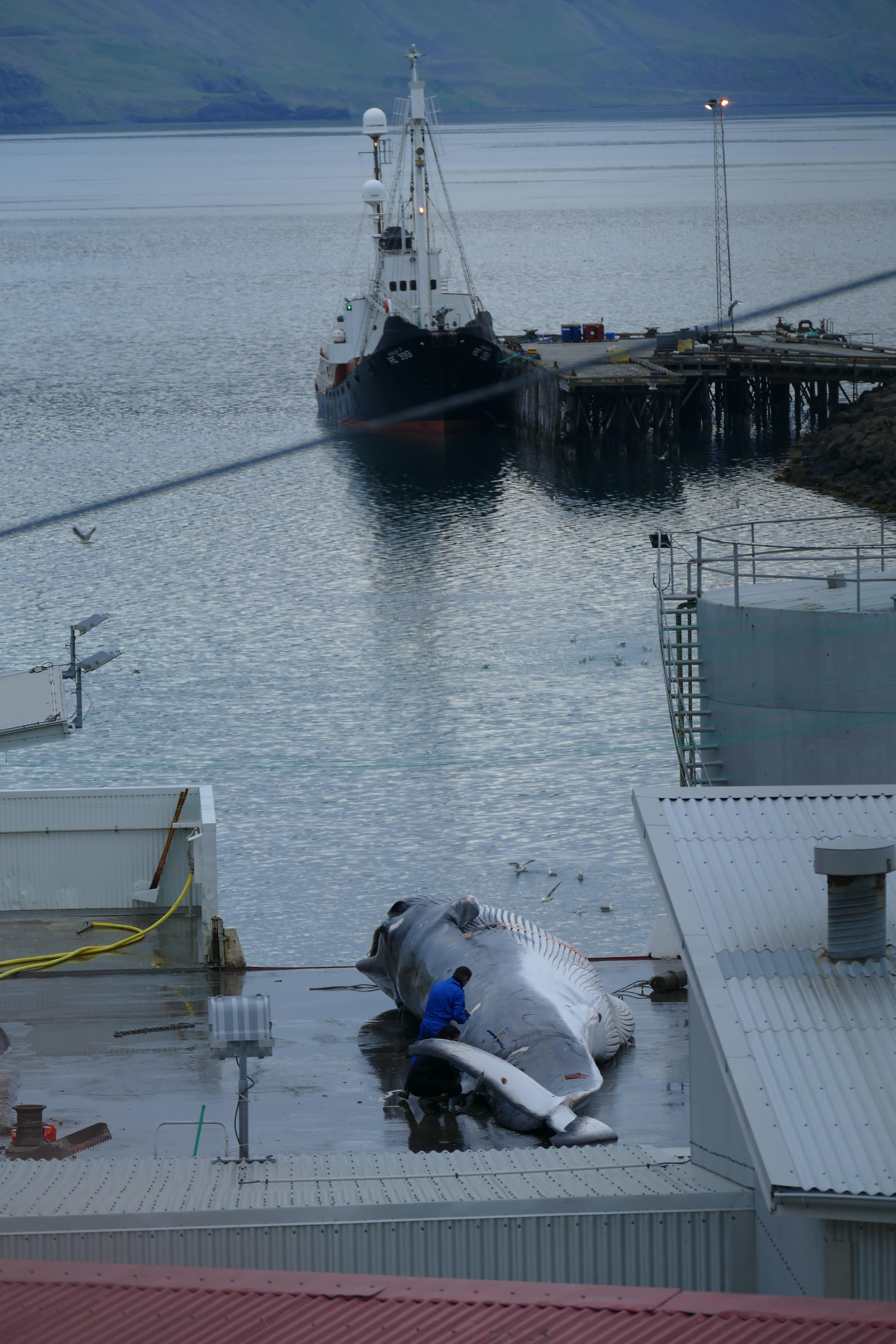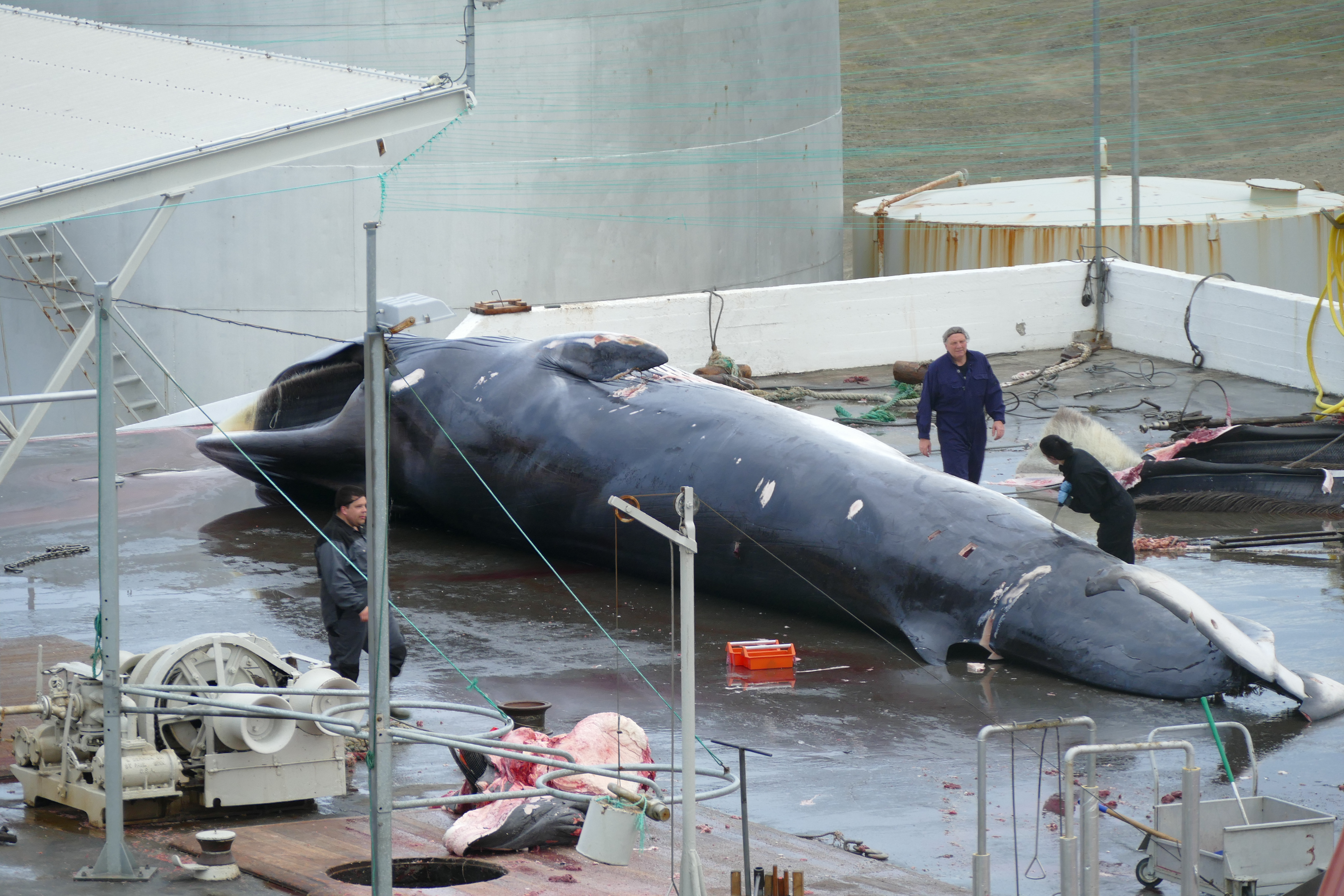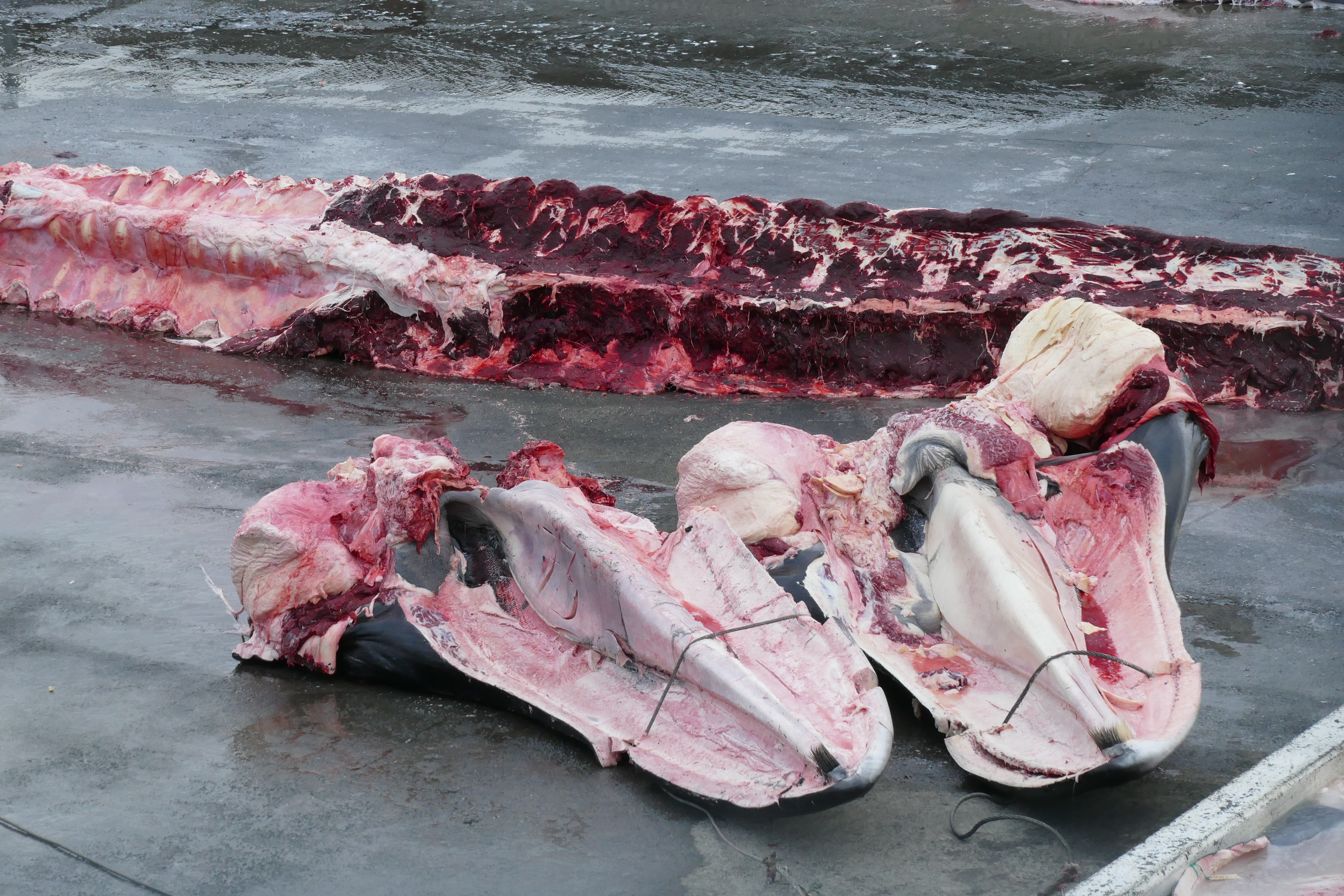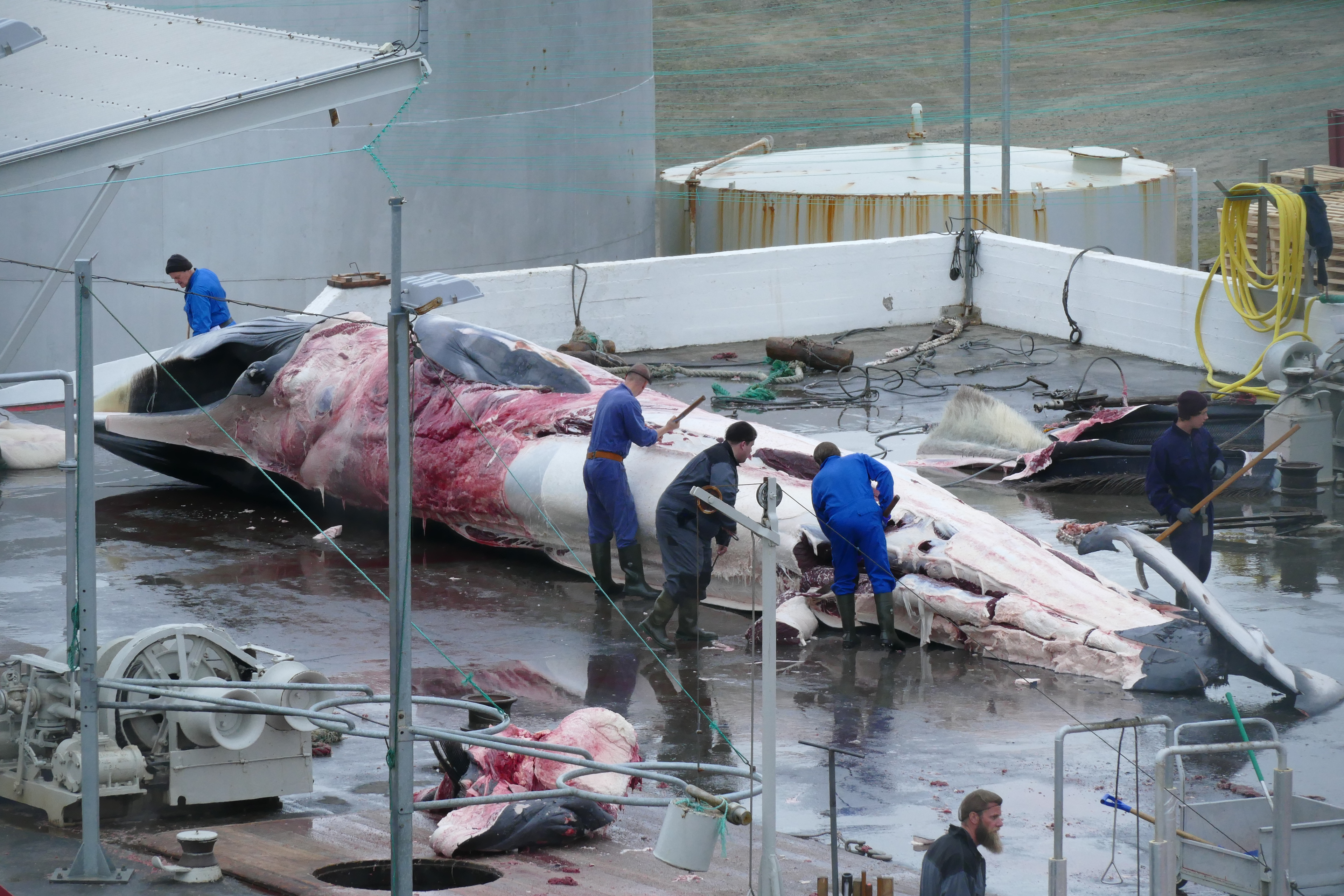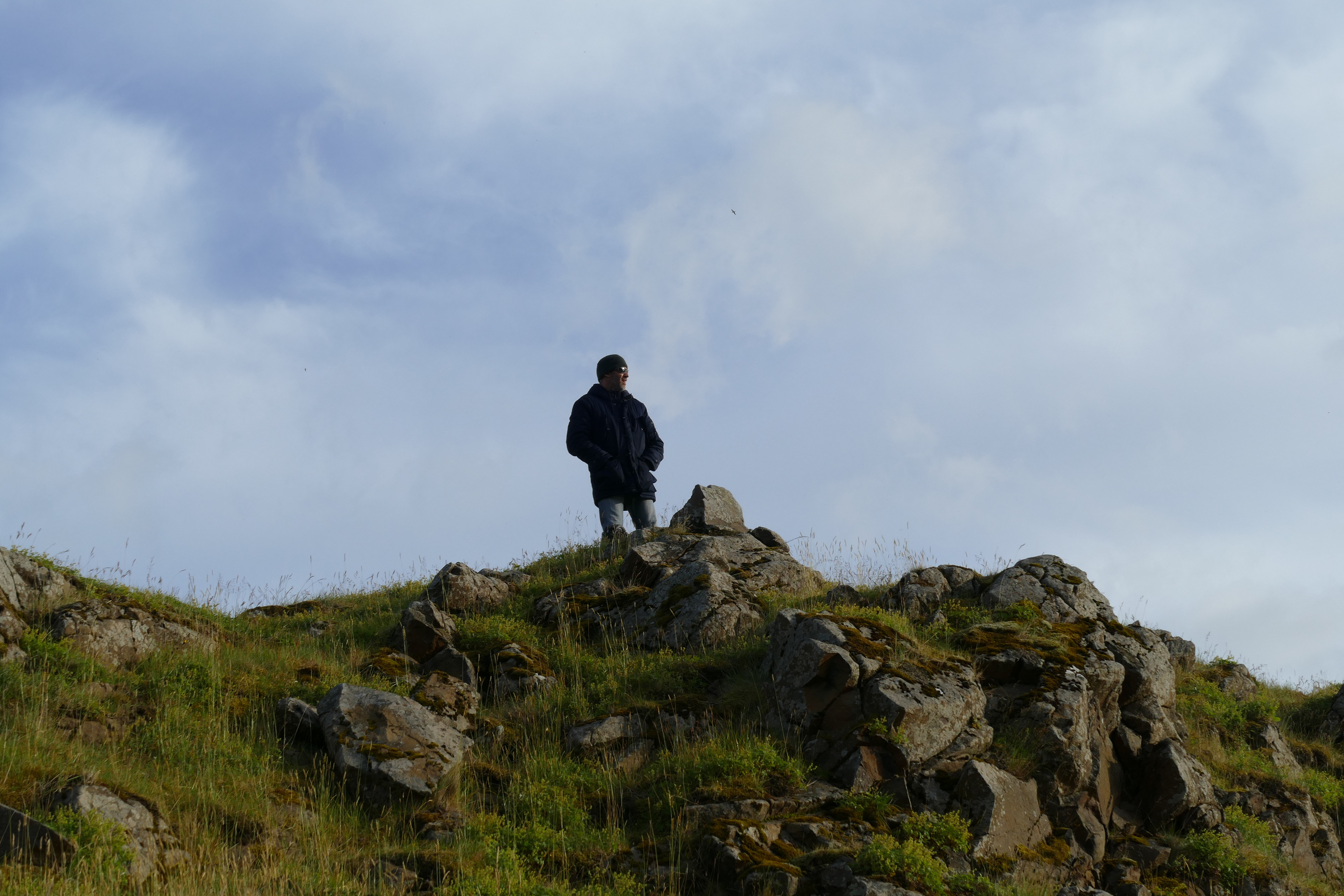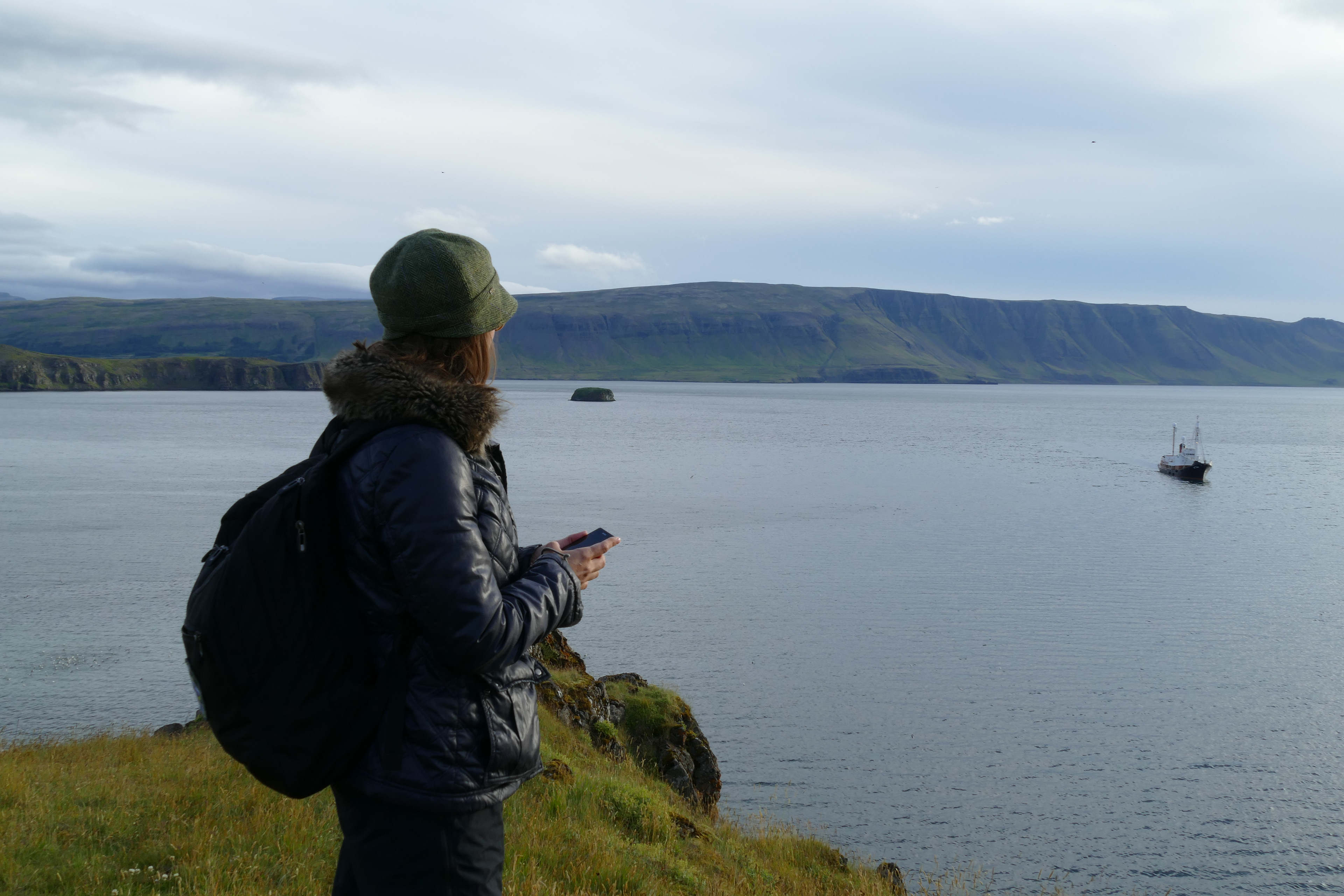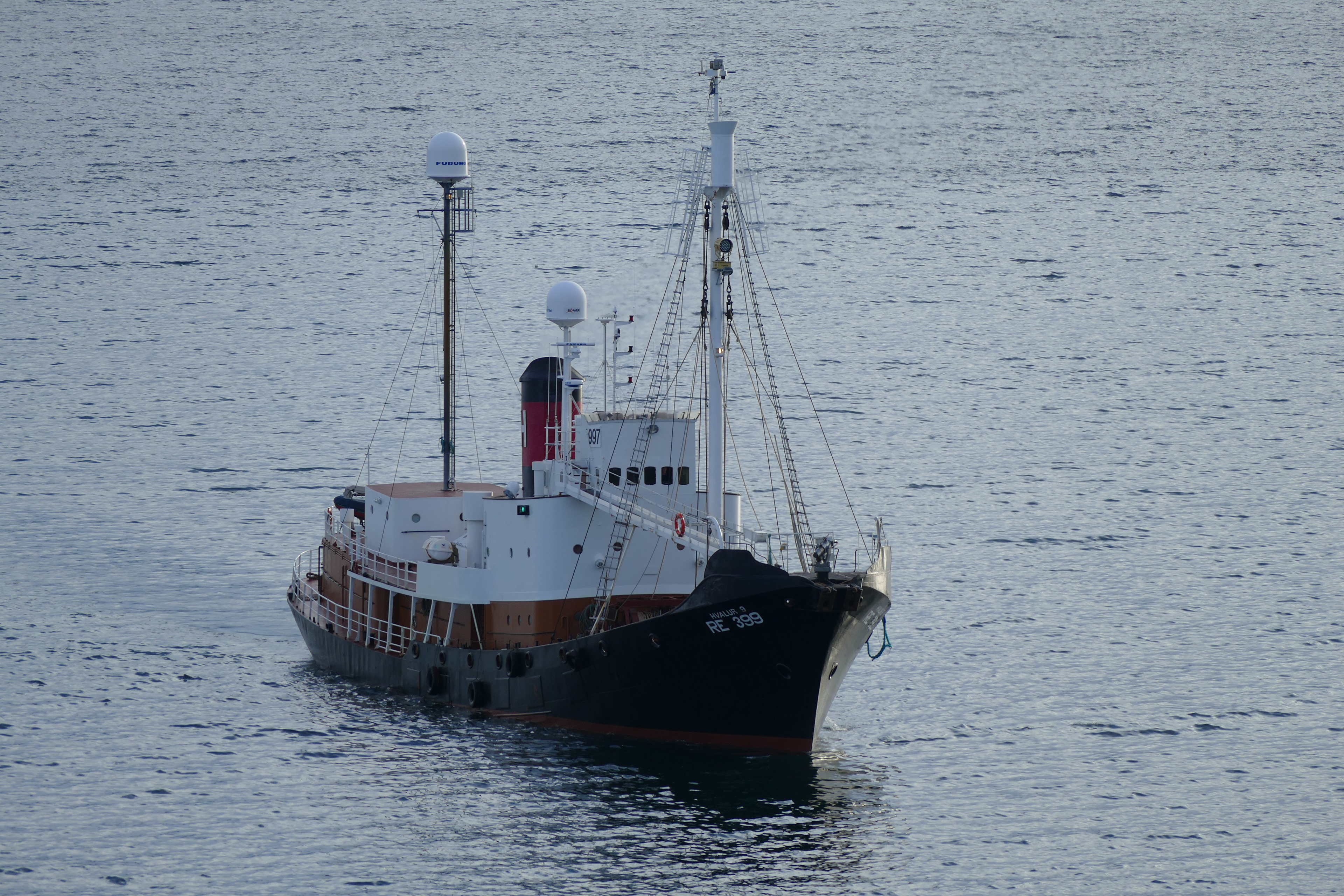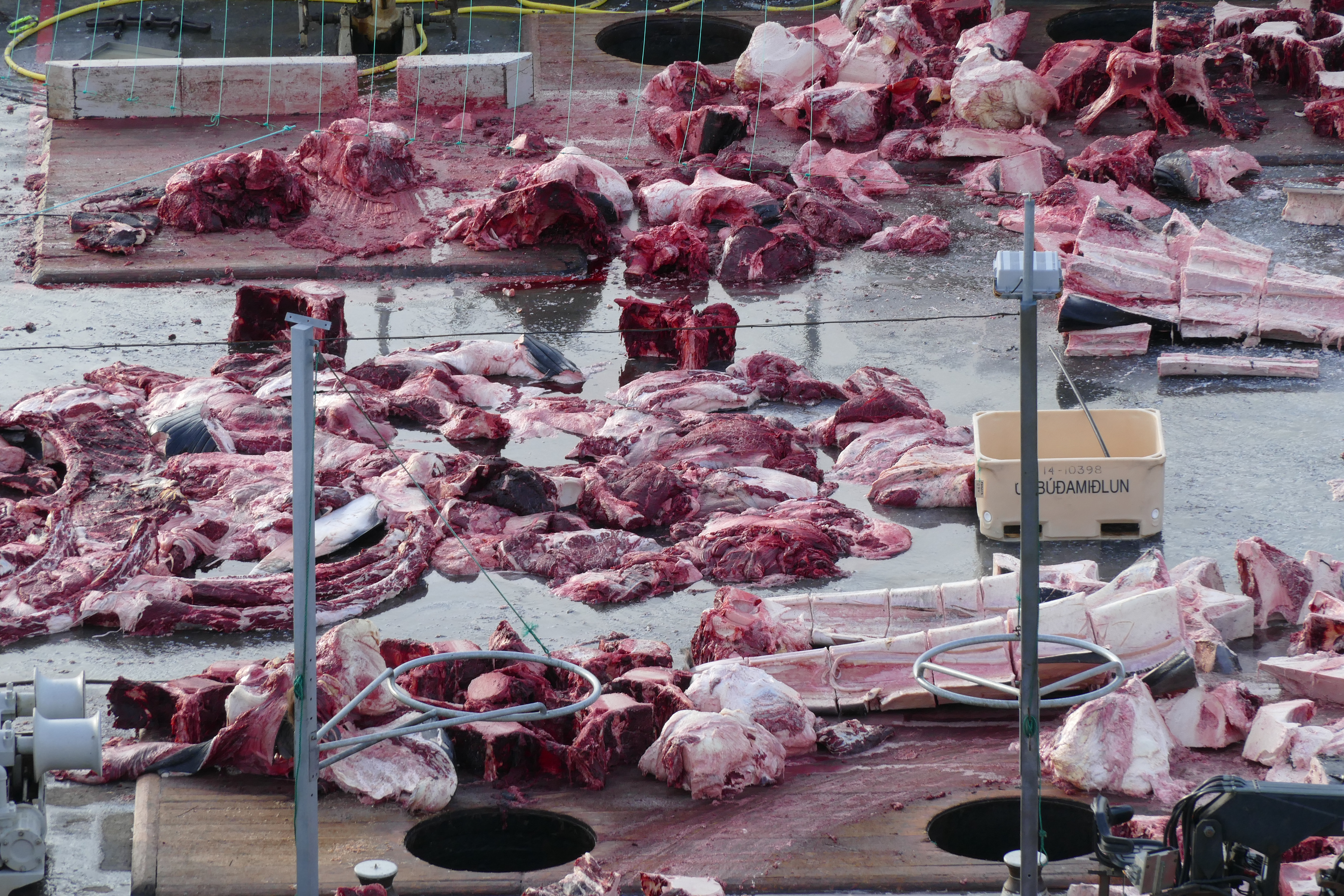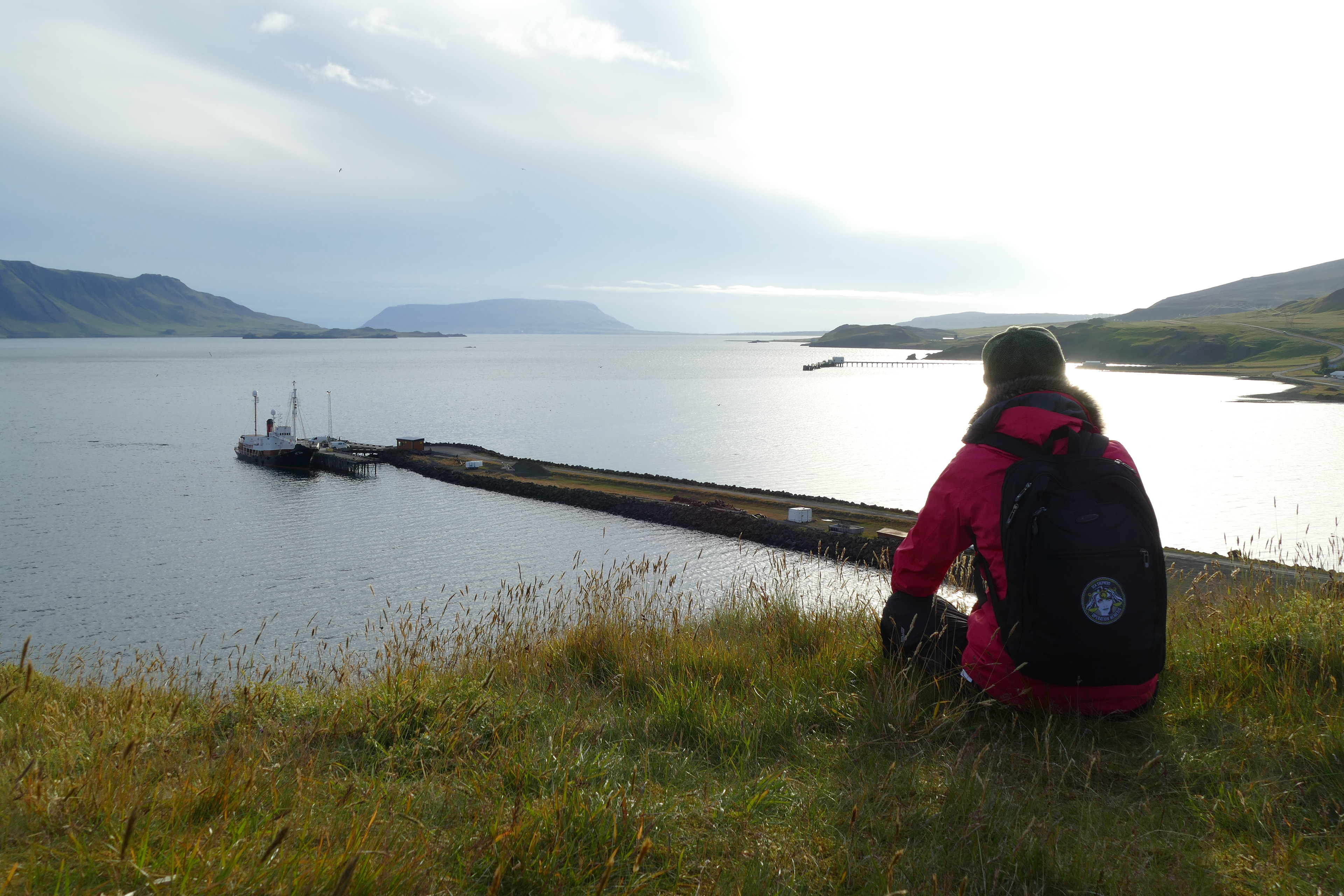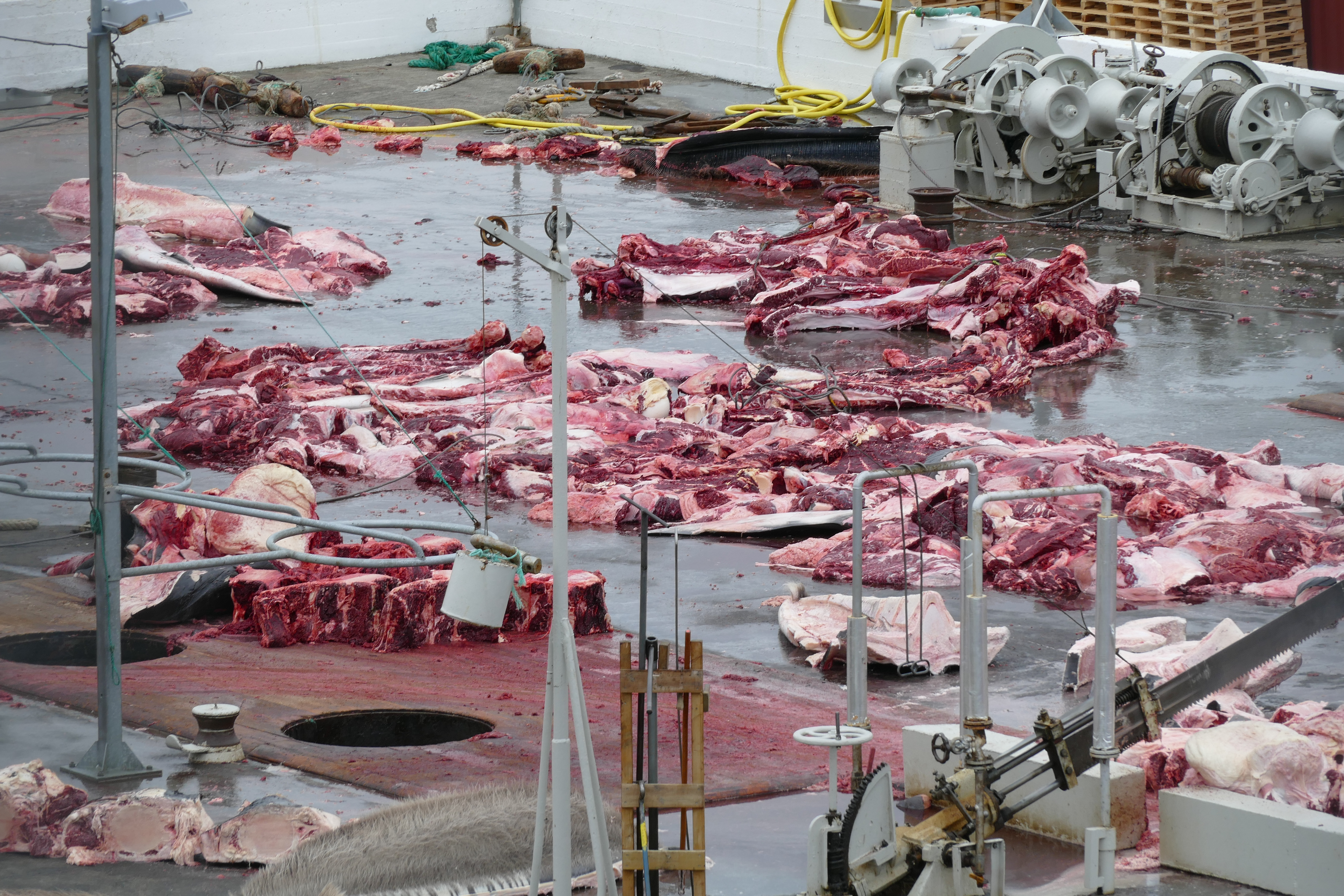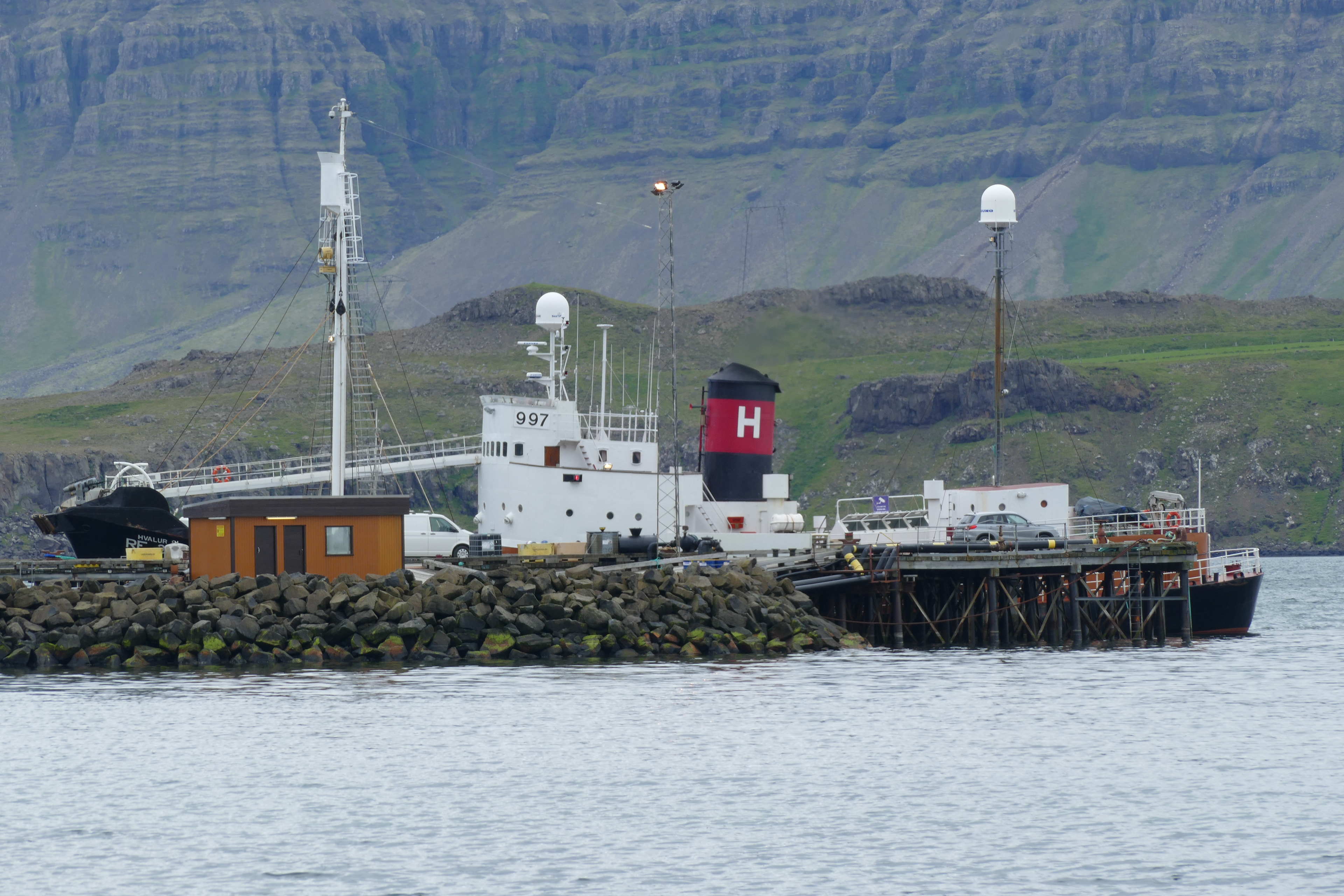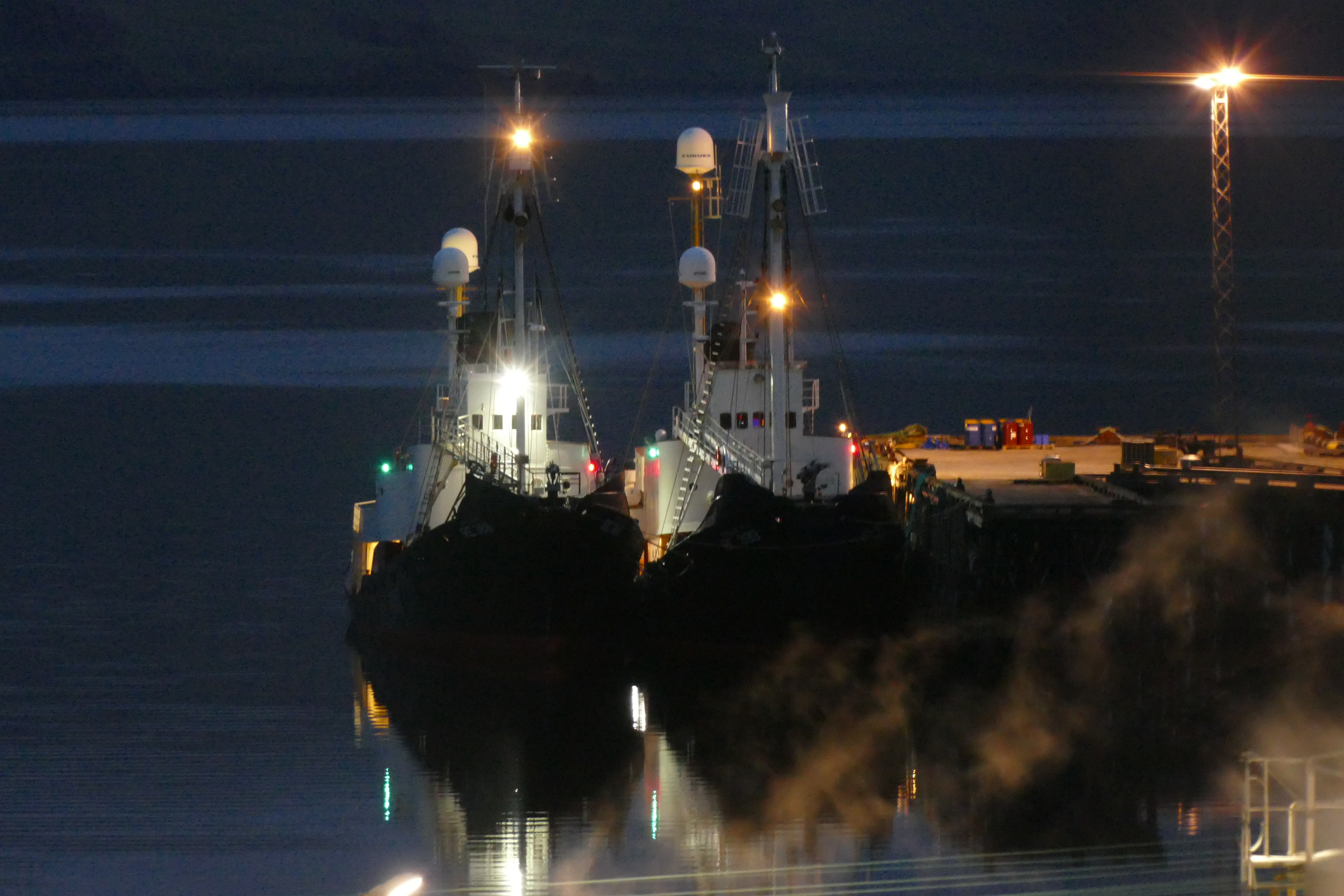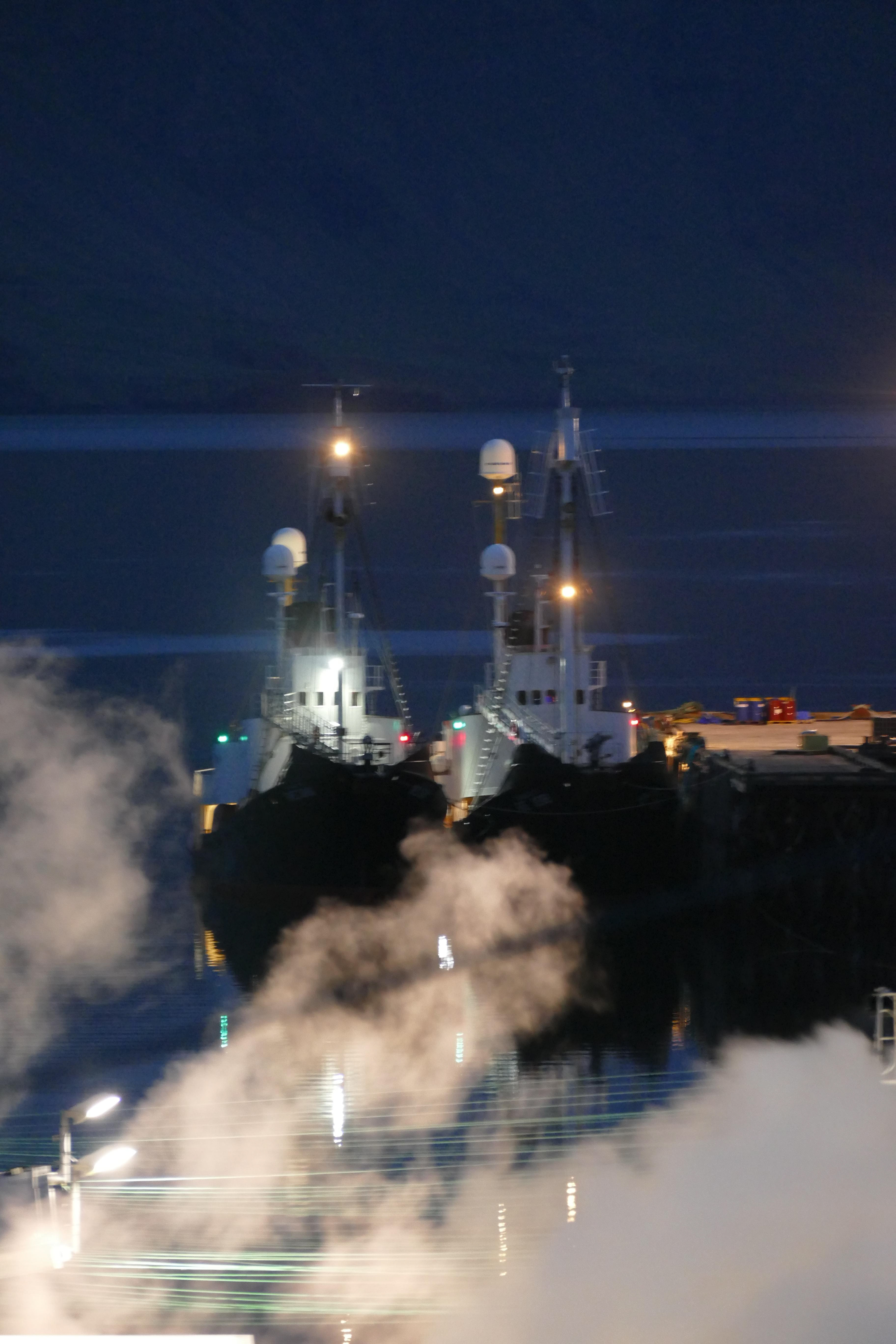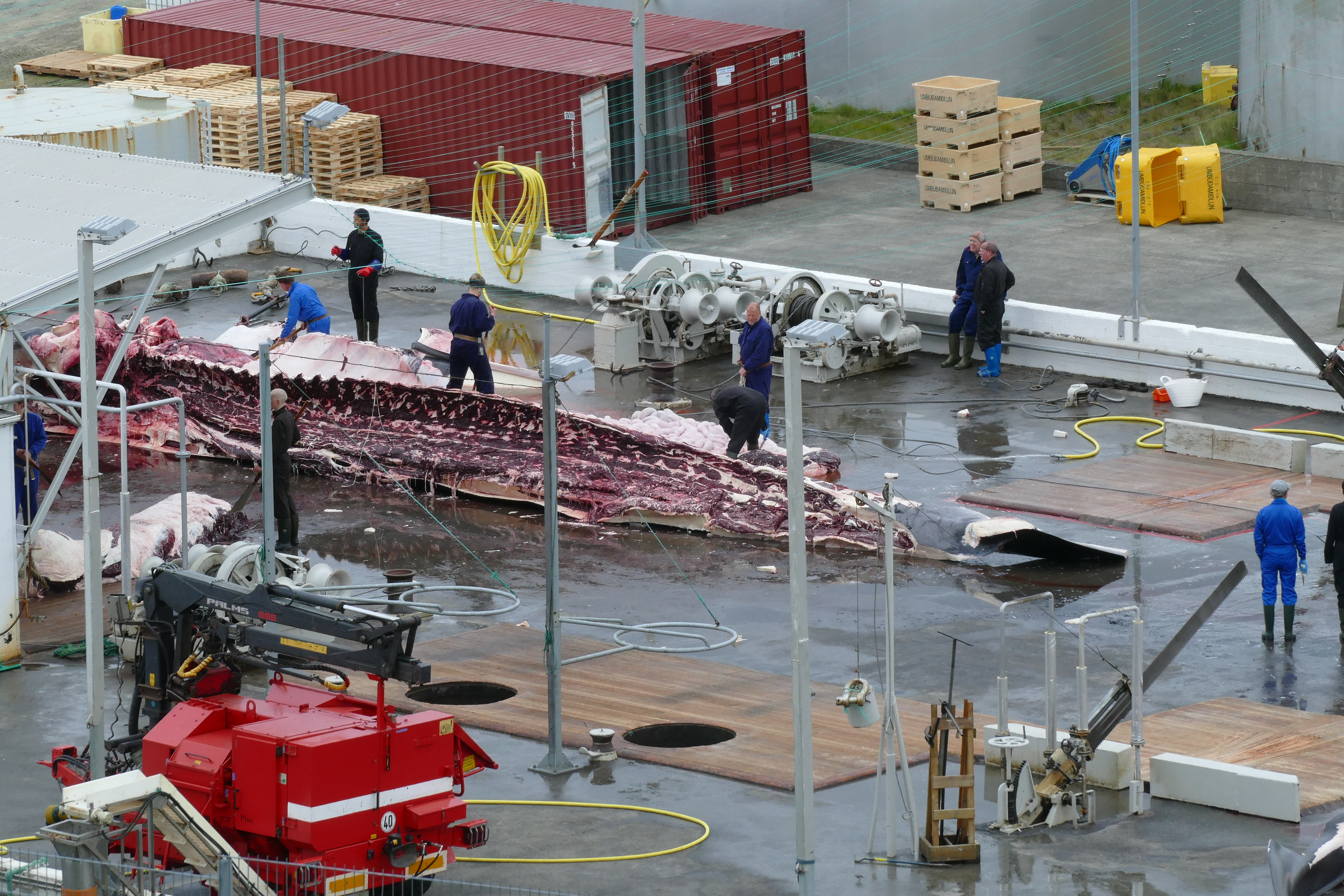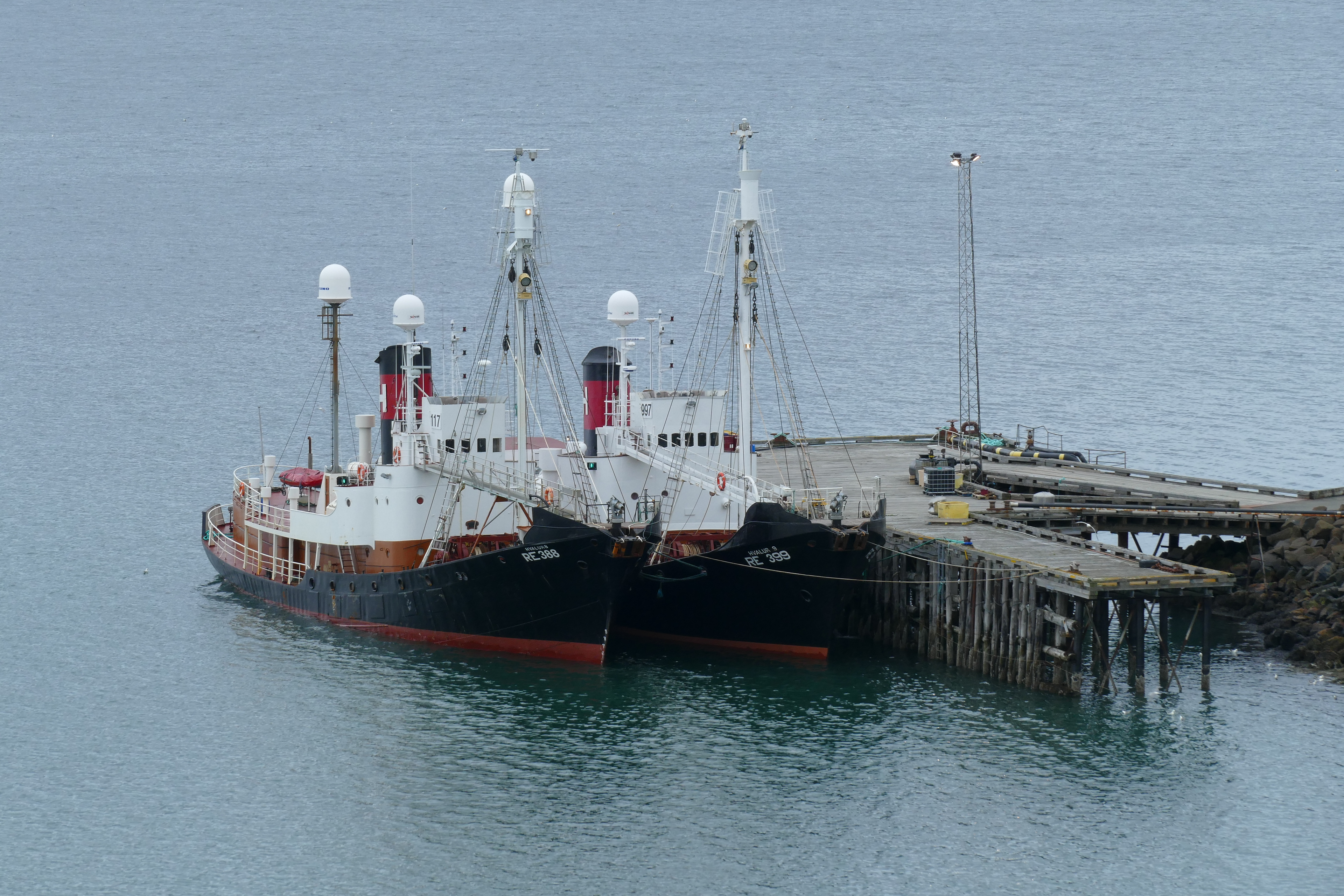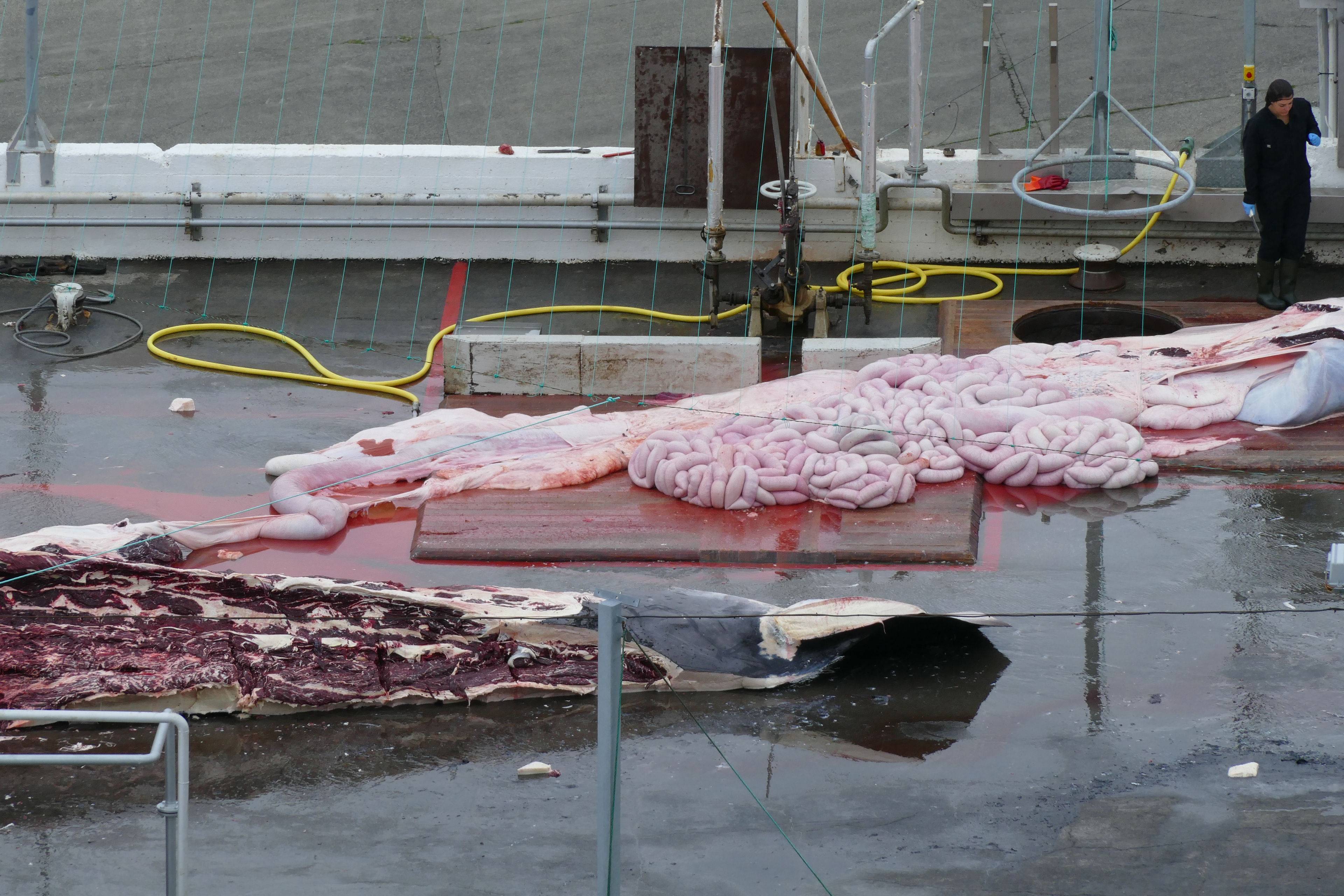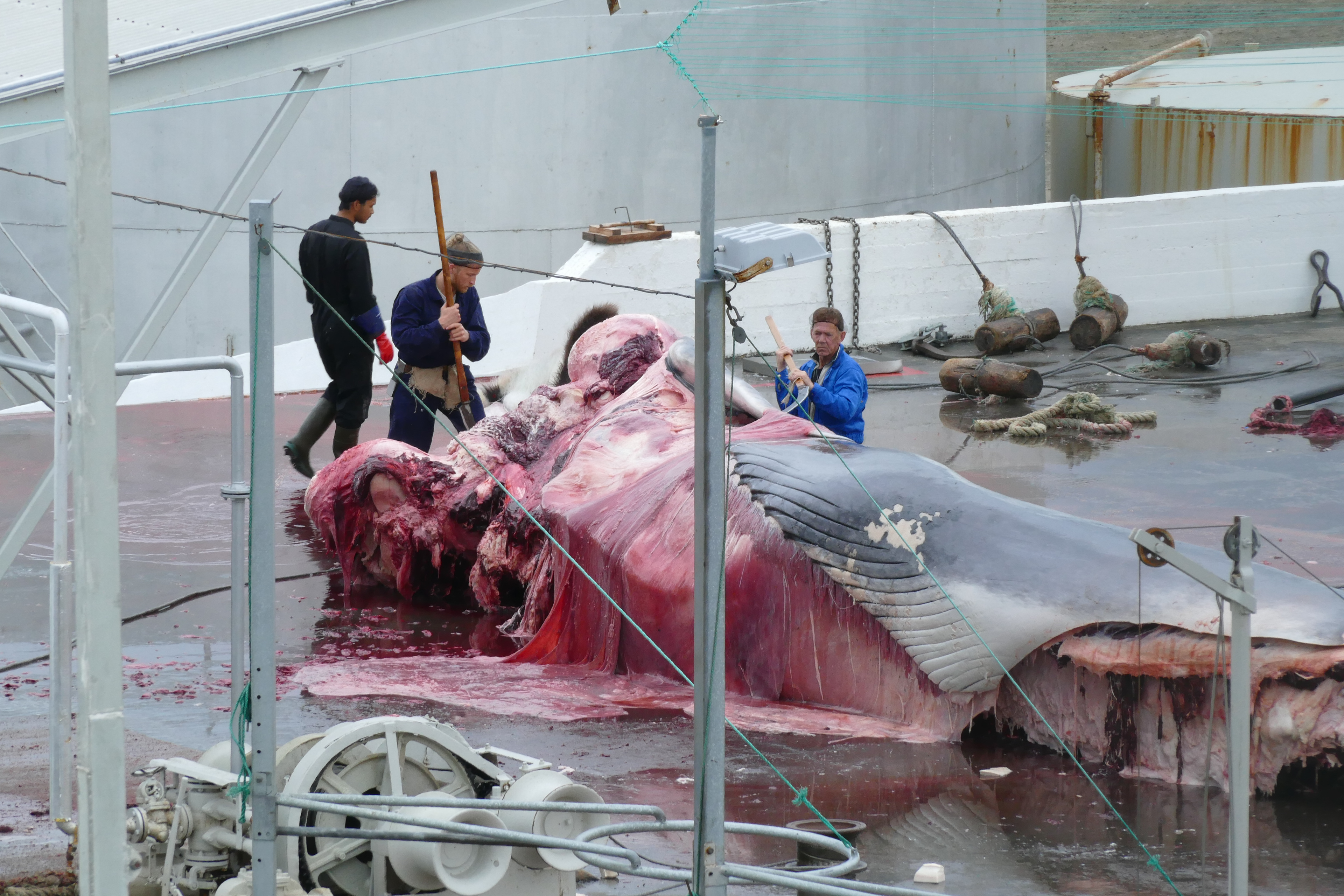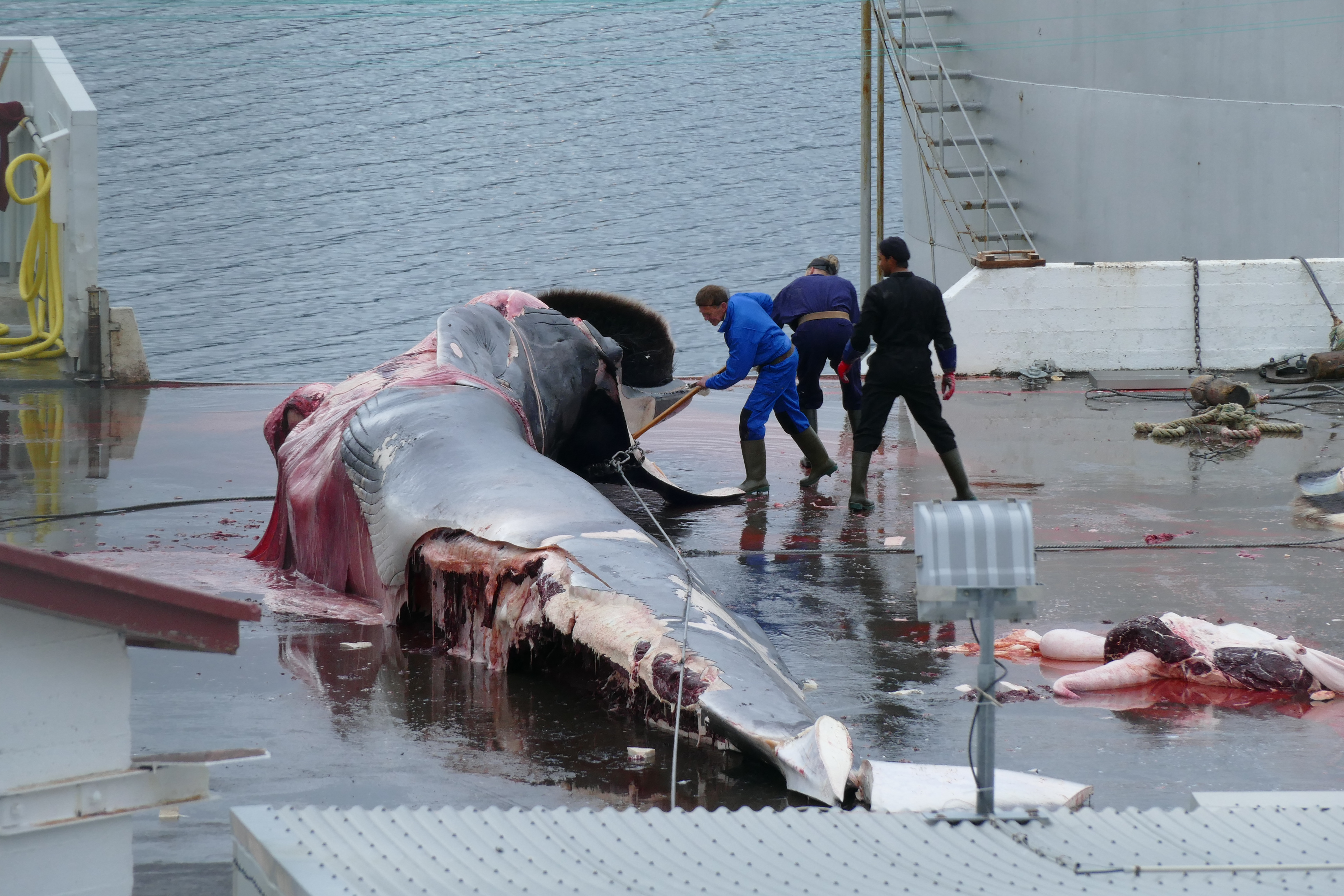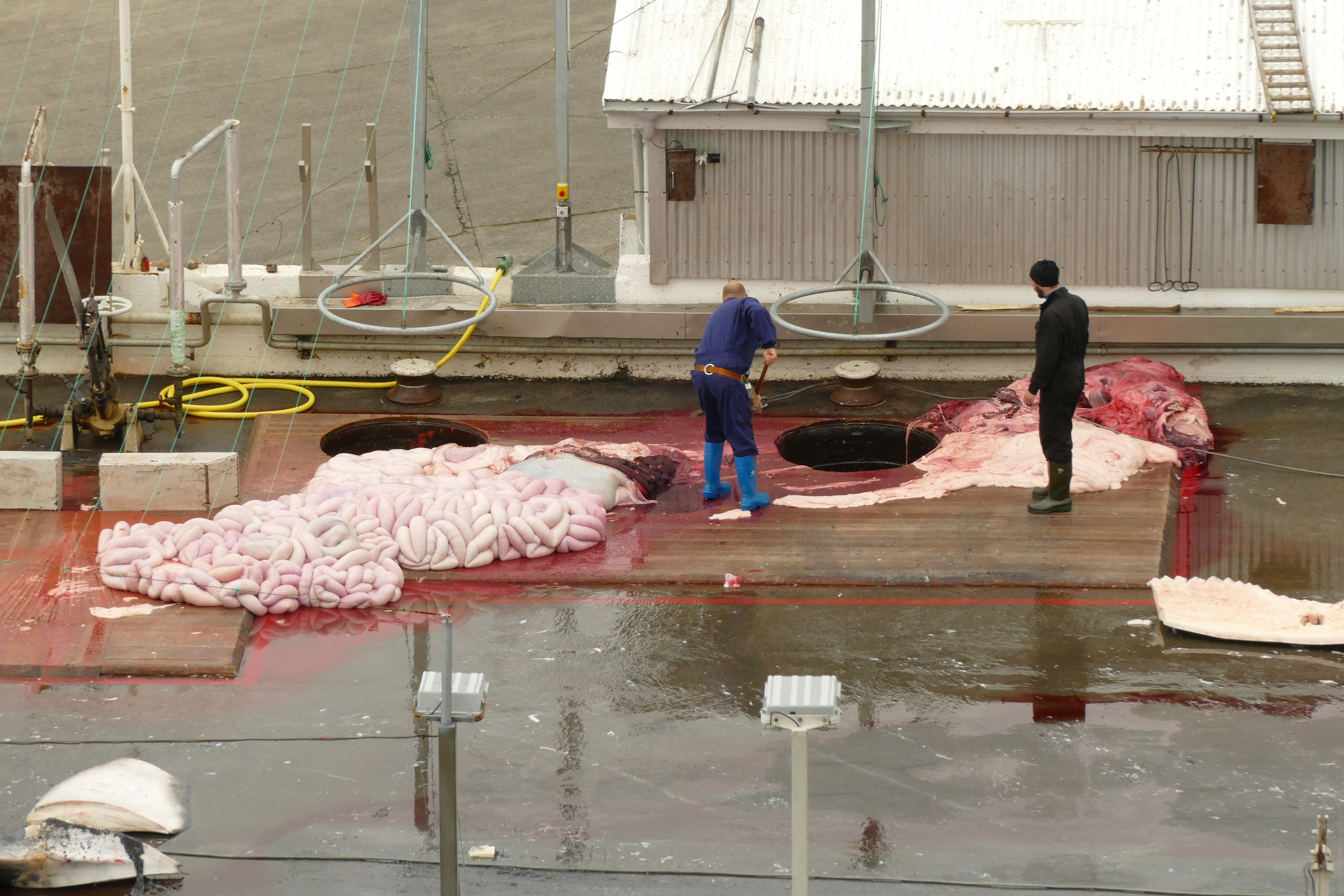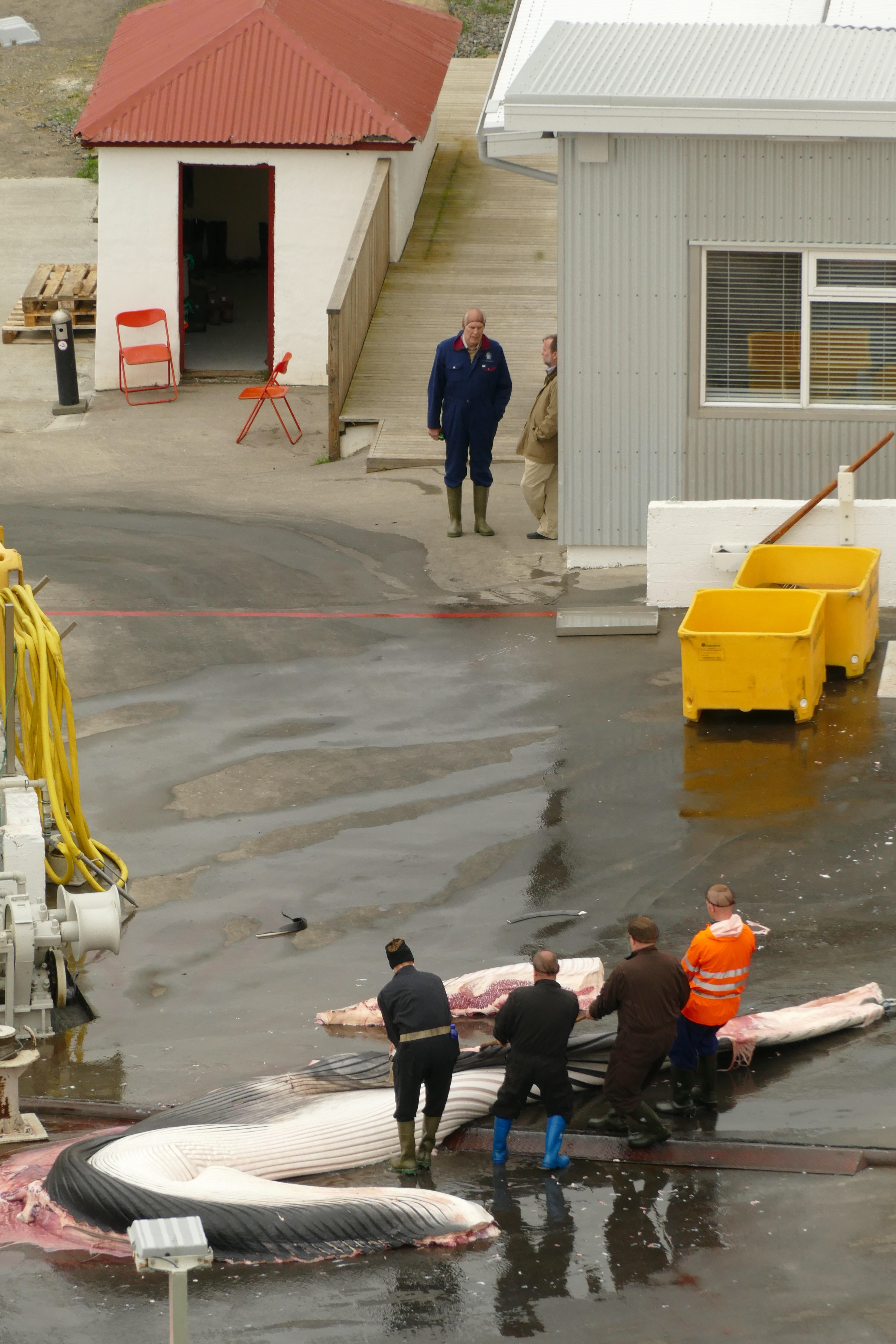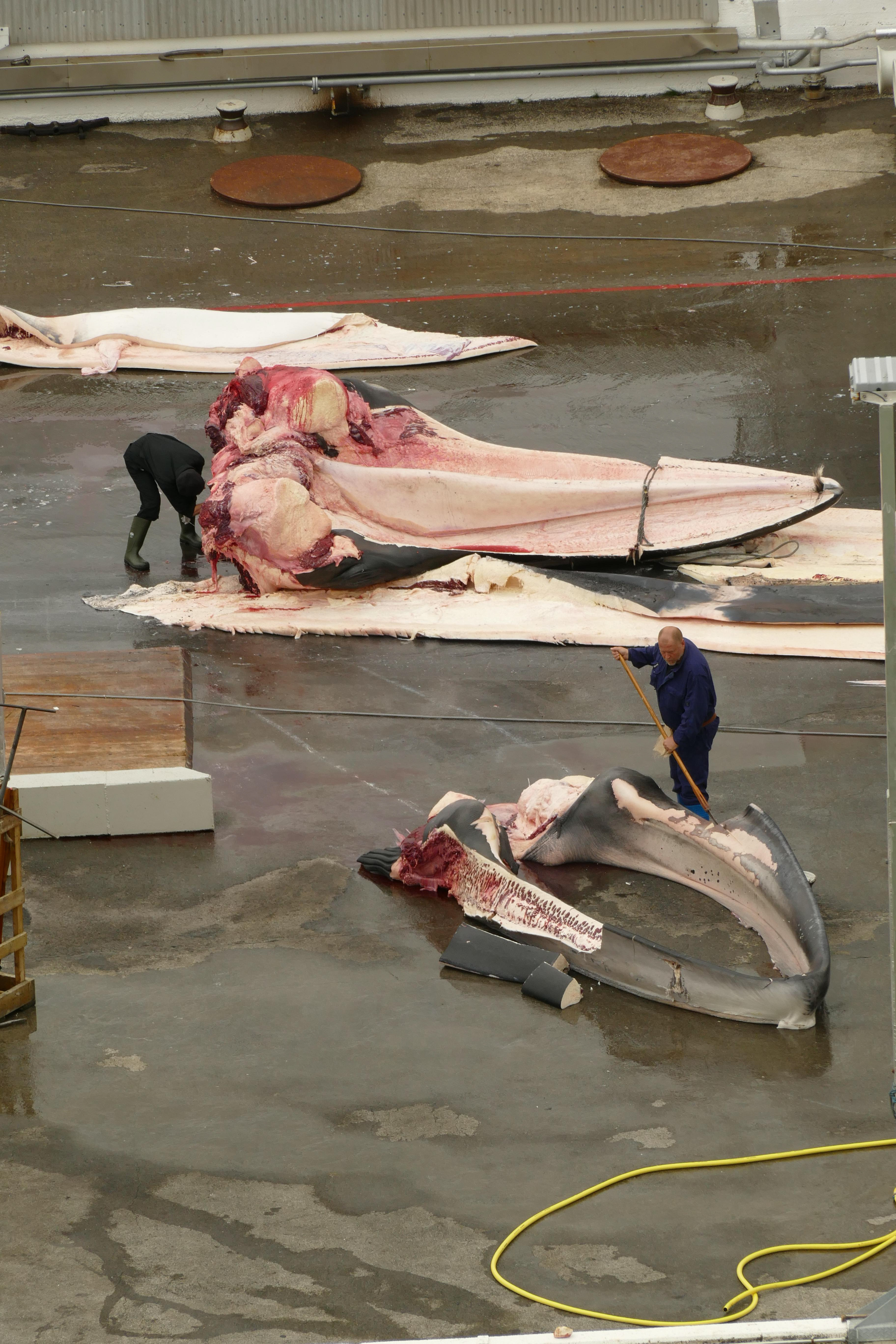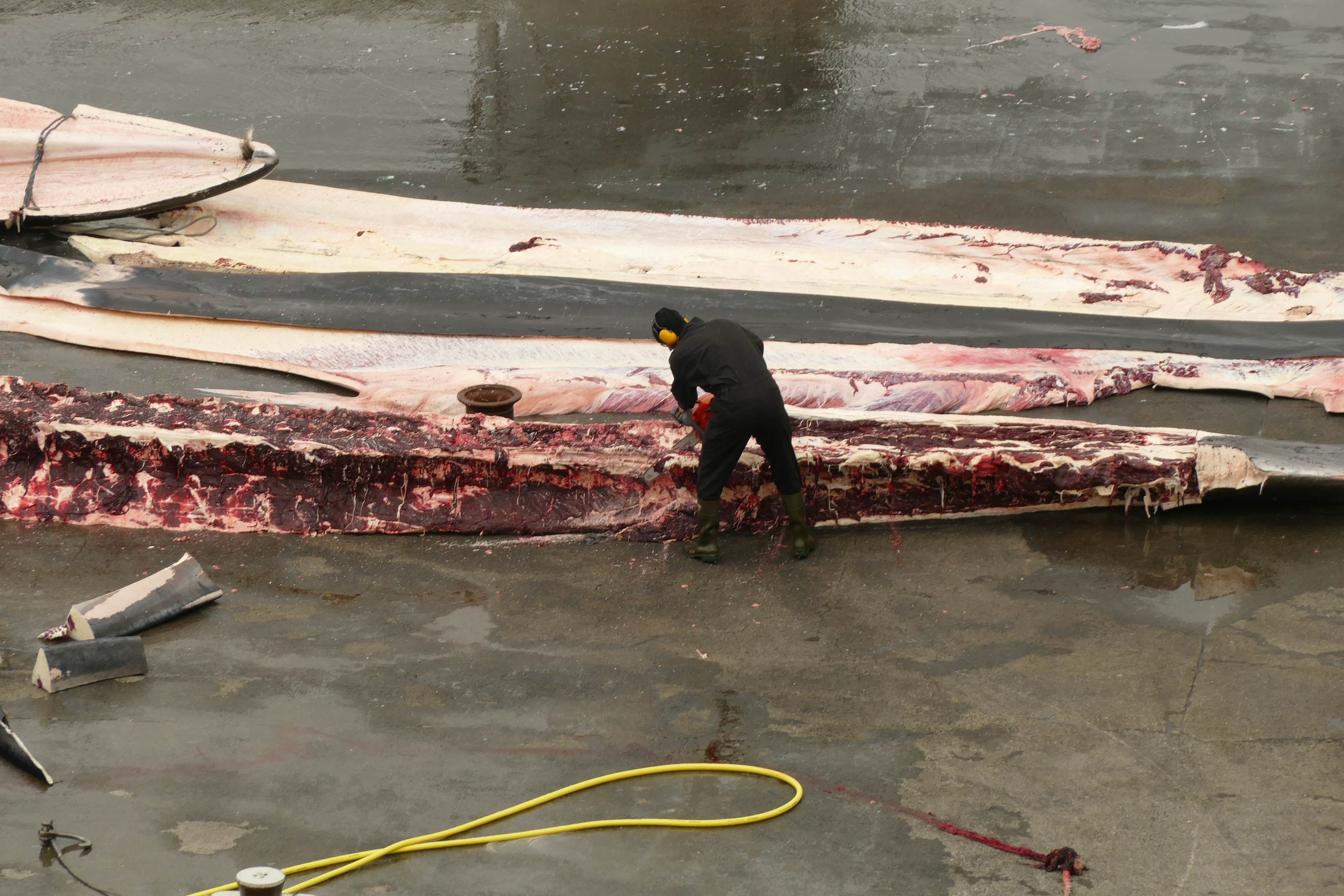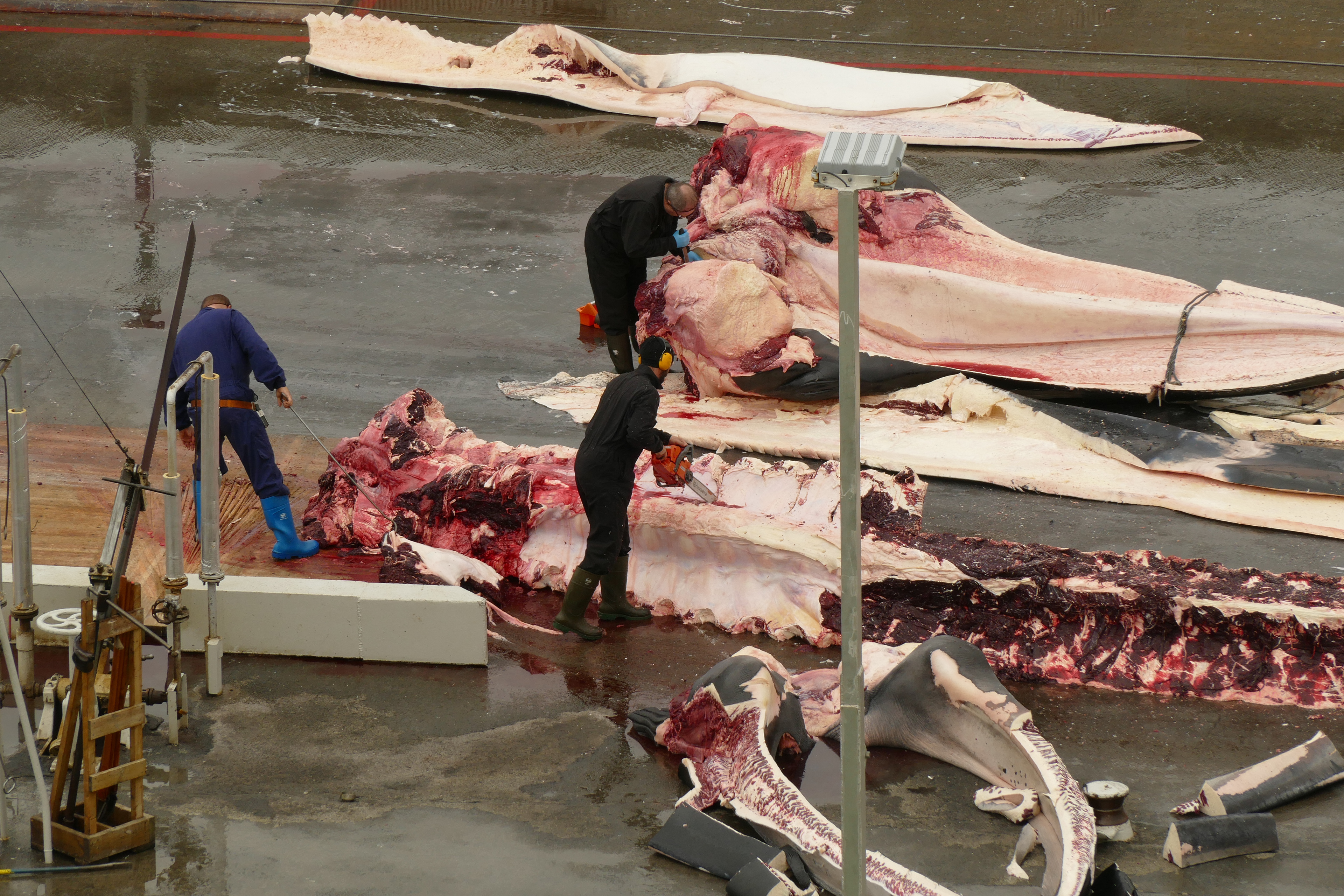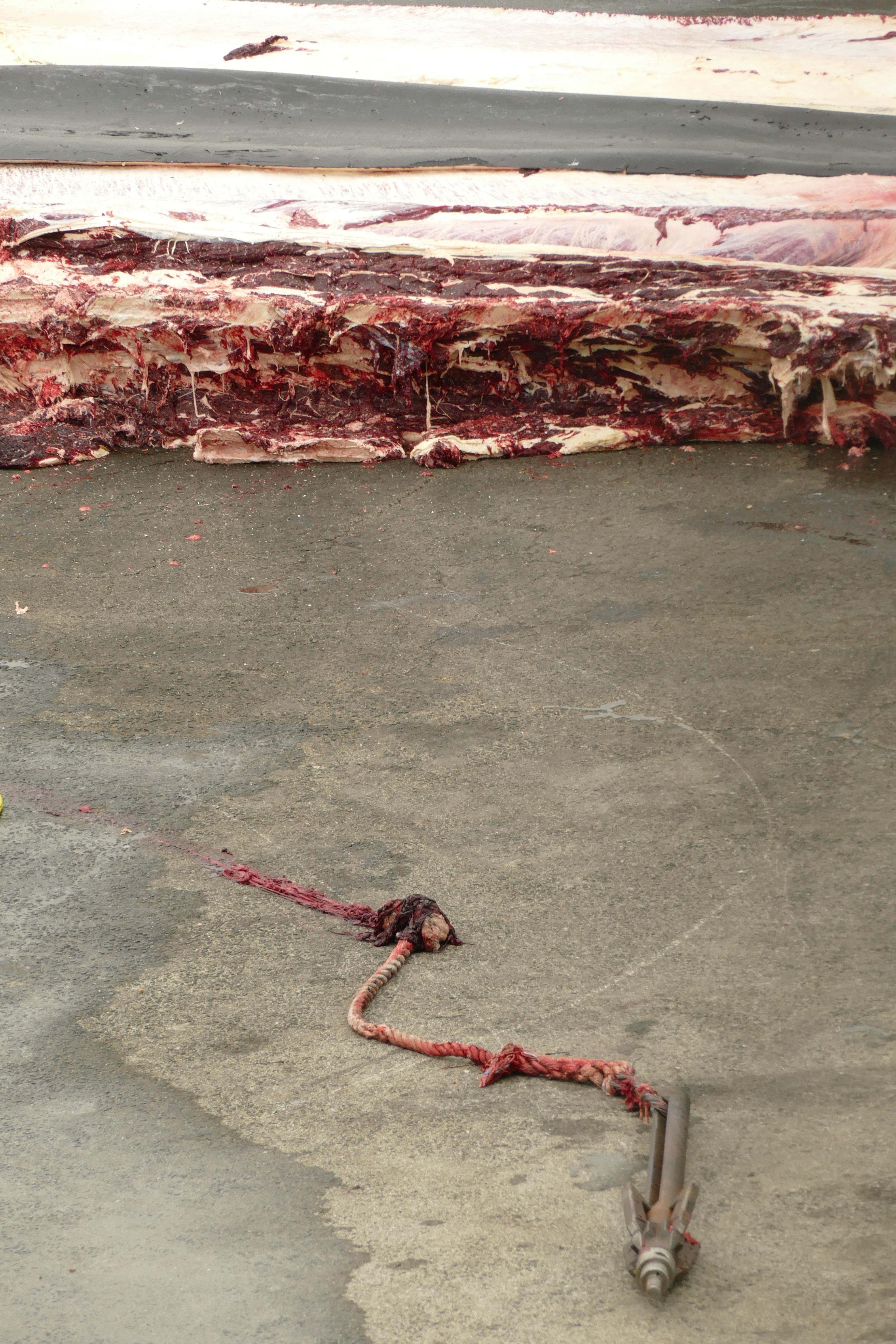 Icelandic whalers aboard the whaling ship 'Hvalur 8' have harpooned a pregnant endangered Fin whale. Three of the whaling company's staff attempted to hide the fetus from the cameras of Sea Shepherd UK's crew by quickly dragging it to a side building beside the flencing area at the Miðsandur whaling station in Hvalfjörður.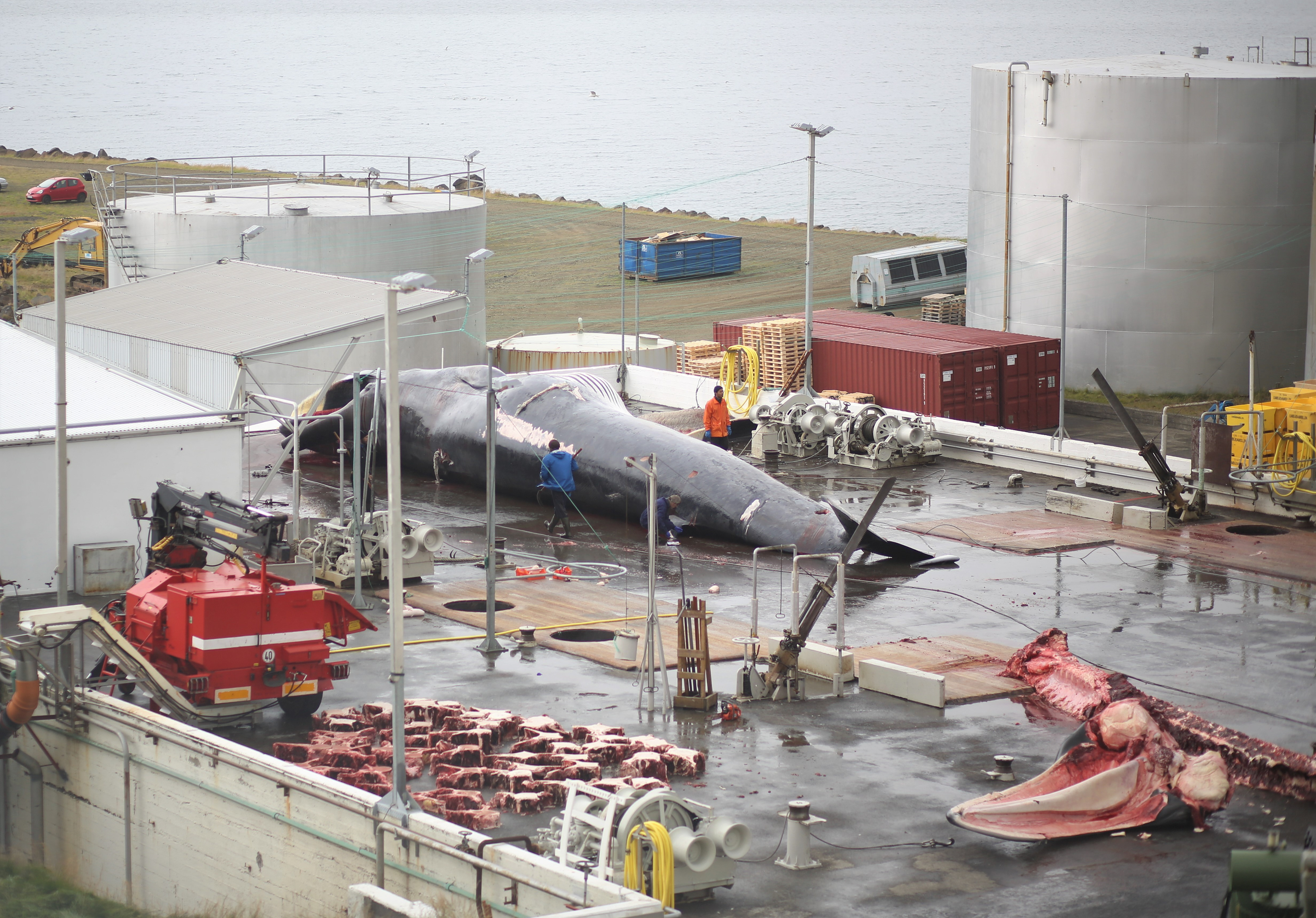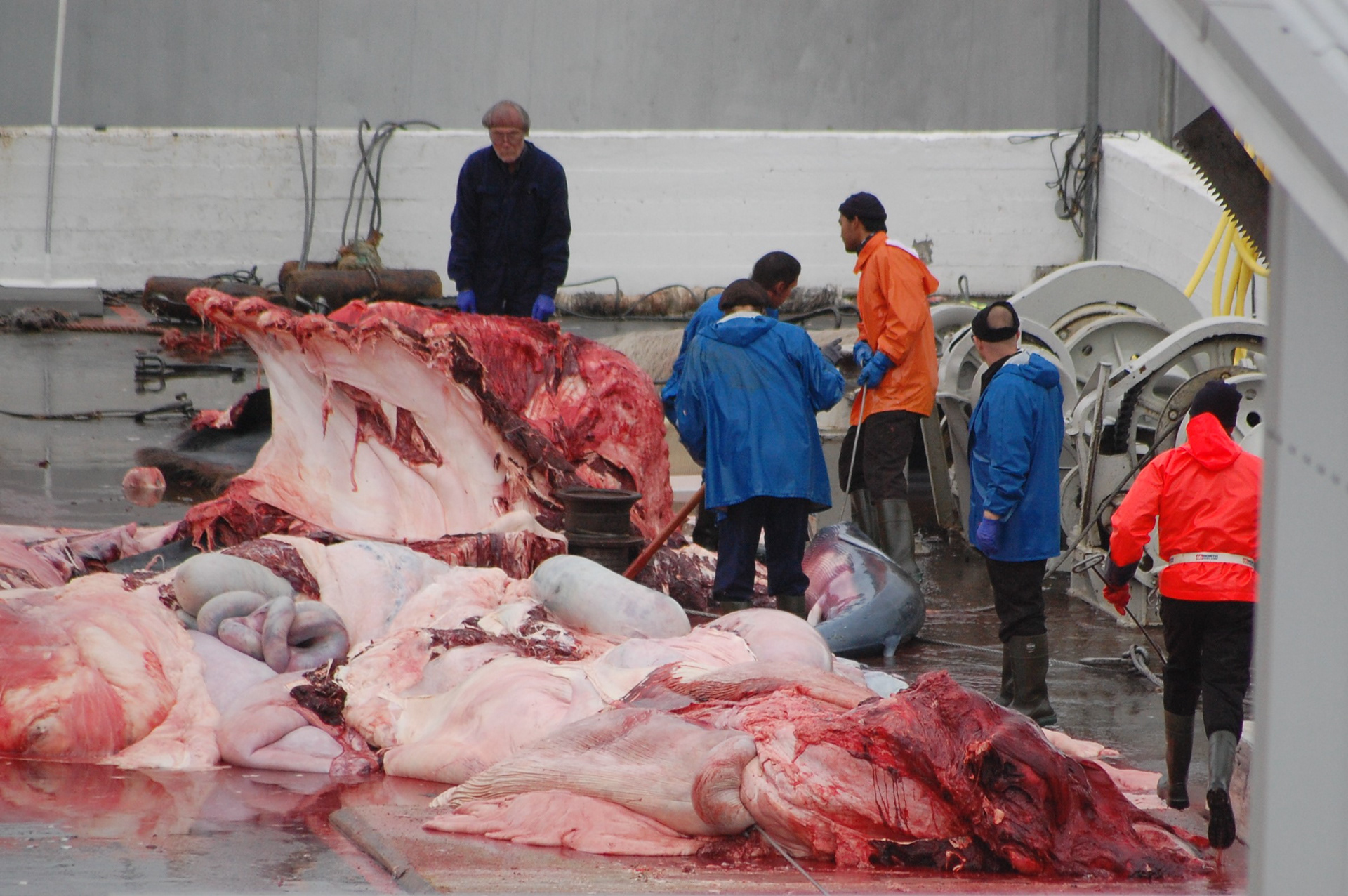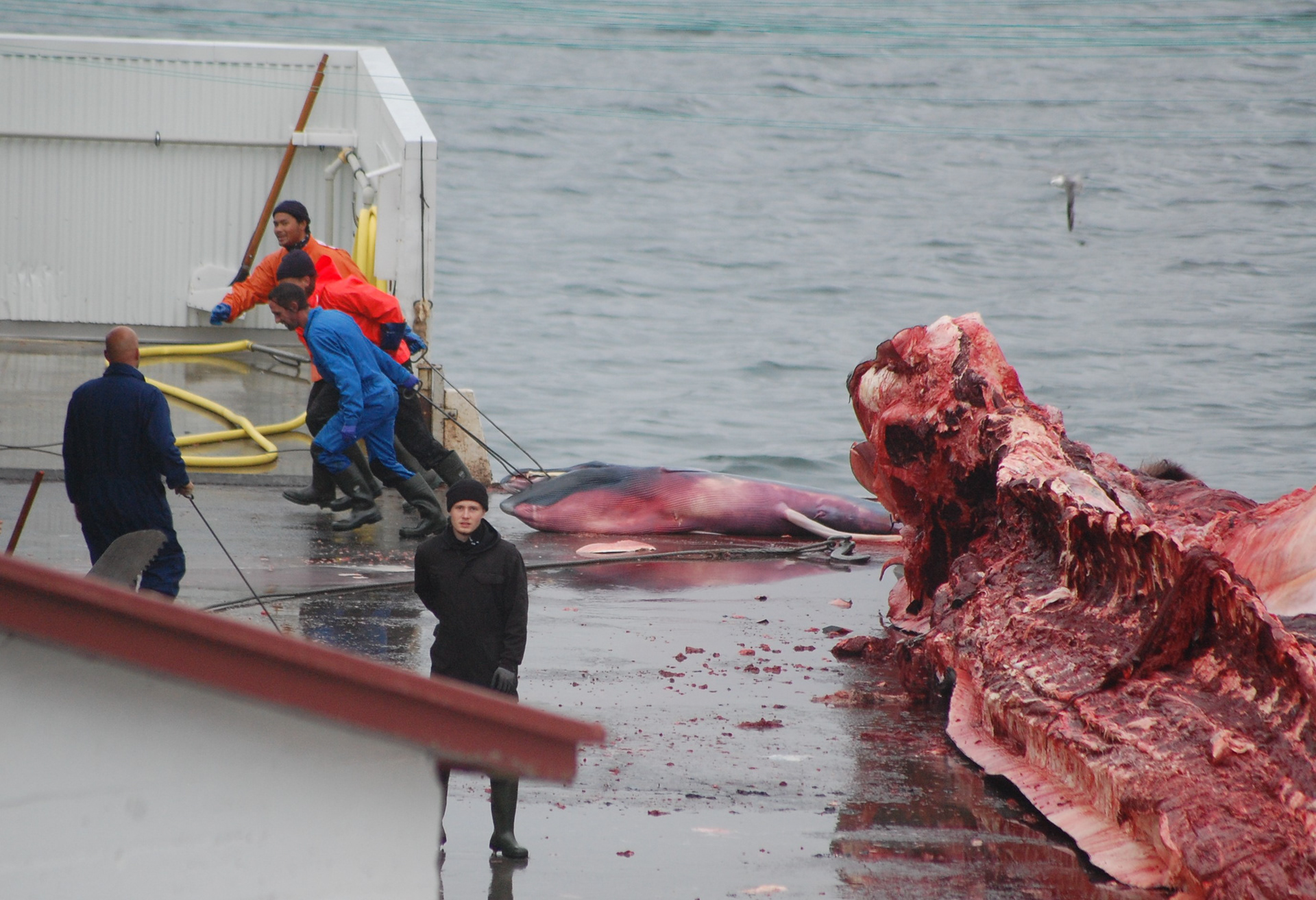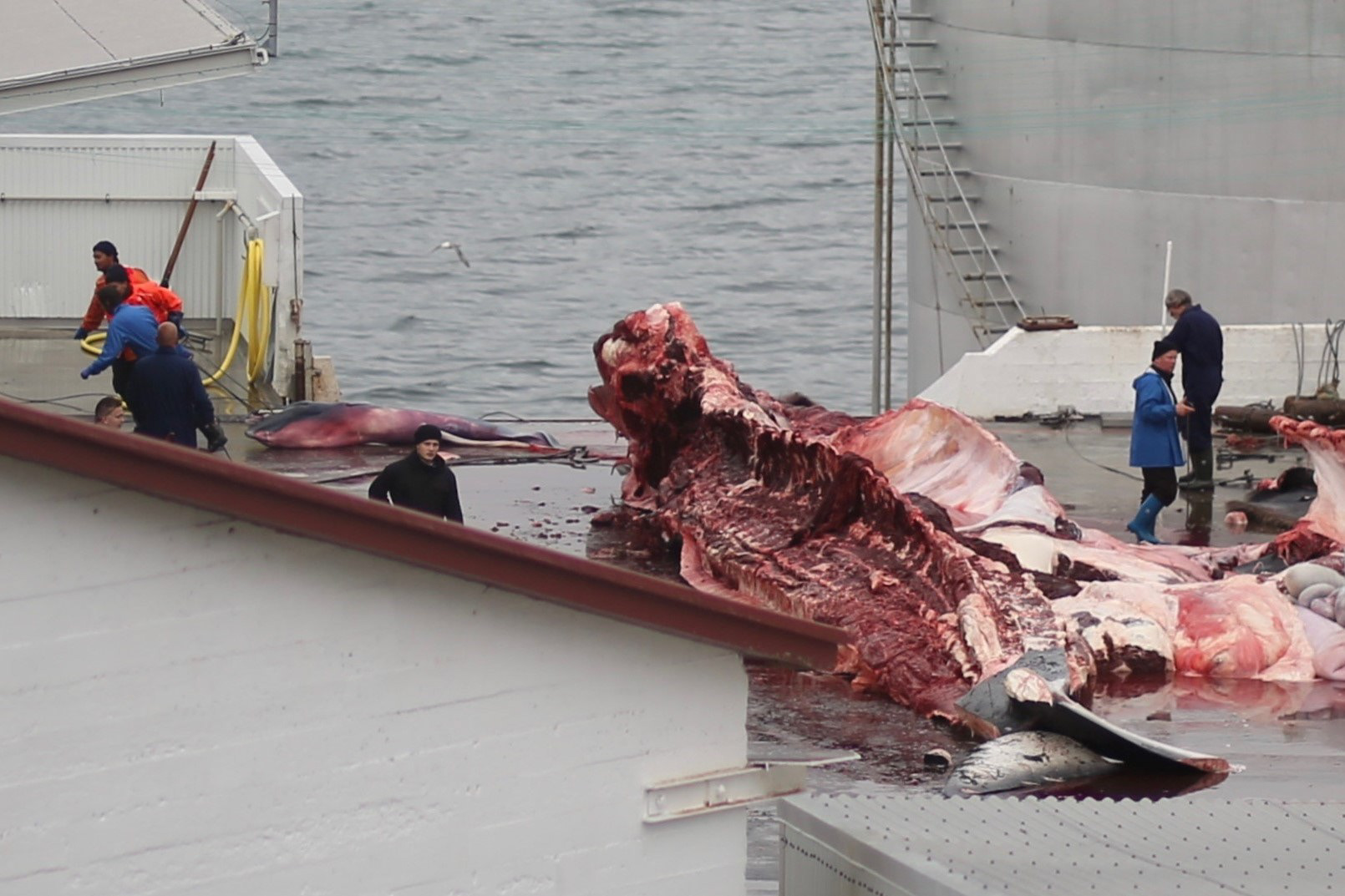 24th August 2018
Whale 98 of the 2018 season.
Whale 98 appears to be another potential Blue / Fin whale hybrid harpooned by 'Hvalur hf'.
Whale 98 has many of the features of 'whale 22' which Icelandic whaling company 'Hvalur hf' claims was a hybrid Blue/Fin whale but which Sea Shepherd maintains was a Blue whale.
Whale 98 has the same all black Baleen of a Blue whale (Fin whales have black and white baleen). Whale 98 like 'whale 22' does not have the white underside of a Fin whale and does have some of the skin colouration characteristics of a blue/hybrid whale.

Blue, Hybrid or Fin whale - all are endangered and are being killed commercially by the whaling company Hvalur hf under permits issued by the Icelandic government in defiance of the Global Moratorium on Whaling